How to Choose Colours for Your Wedding Decorations to Have a Grand Ambience
Your wedding decorations form an important part of the overall experience. It can get a little overwhelming to choose the right combination that goes with everything. Here's a list of tips to help you make the perfect choice: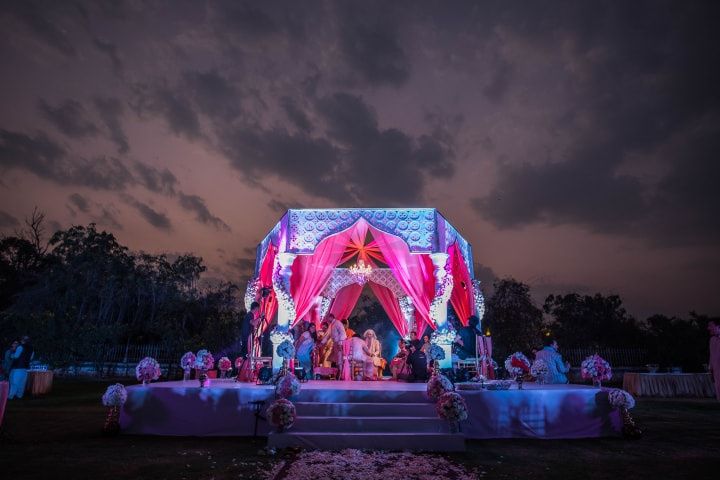 You just can't wedding decorations while wedding planning. You may want to follow a theme for your wedding or just a simple colour scheme for the venue decoration, you have to pick pleasing colours that don't blend with your bridal lehenga. God! What a blunder would that be! Since your wedding colours would leave an imprint on your wedding guests, you'd want your wedding decor to add to it as well. It will be the background of all your wedding pictures. That's why you should choose the colours for your wedding decor thoughtfully. To ensure that the process is as simple as possible, we've jotted down a couple of tips. So, take a look.
1. Moods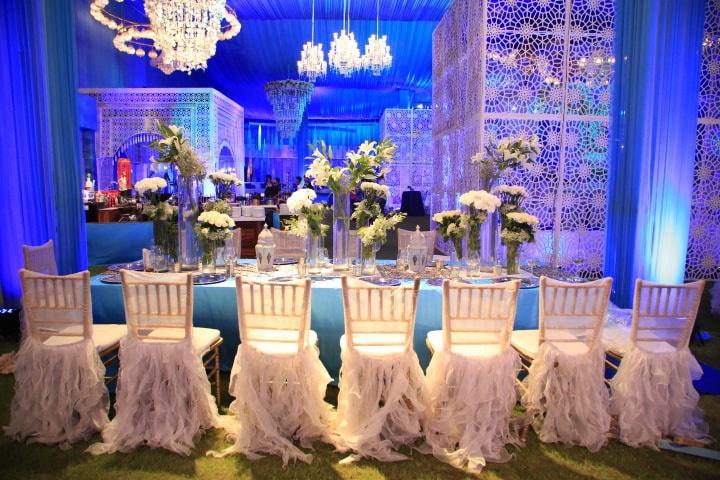 Reflect on what exactly the nature of the event is and which colours will best complement everything. Soft hues for the reception, bright happy colours for the main wedding, and so on. Take your time; reflect on this instead of jumping on the popular bandwagon. Remember, it's your wedding day and you get to choose.
2. Ask for Help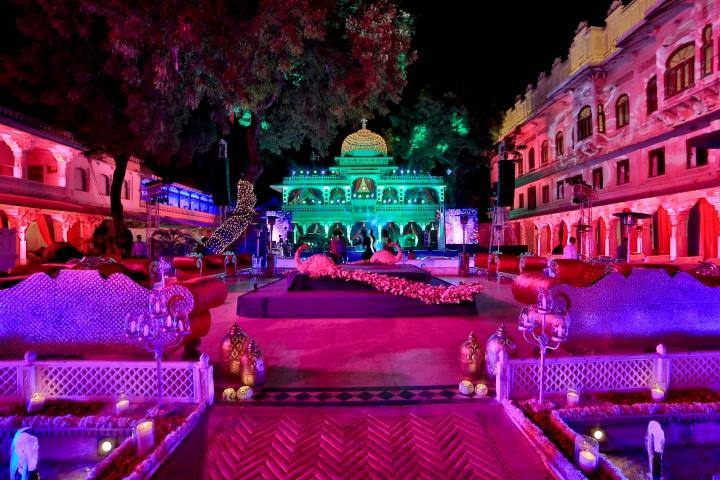 Ask your fiancé(e) for suggestions, sit together do your research. There are lots of wedding vendors that offer different styles. Look for the colours that appeal to both of you and communicate. It's very important to bounce around a few ideas together and take a call.
3. Professionals to the Rescue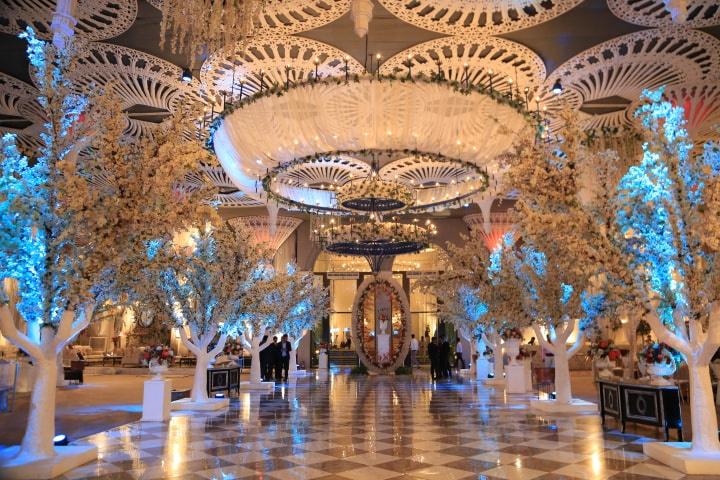 If you feel very confused or are simply not sure about the process, you can turn to the wedding decorators who do this all day, every day. They will be able to ask the right questions and provides excellent suggestions based on what you tell them. Don't hesitate to involve them early on, preparing beforehand won't hurt at all!
4. Remember your Wardrobe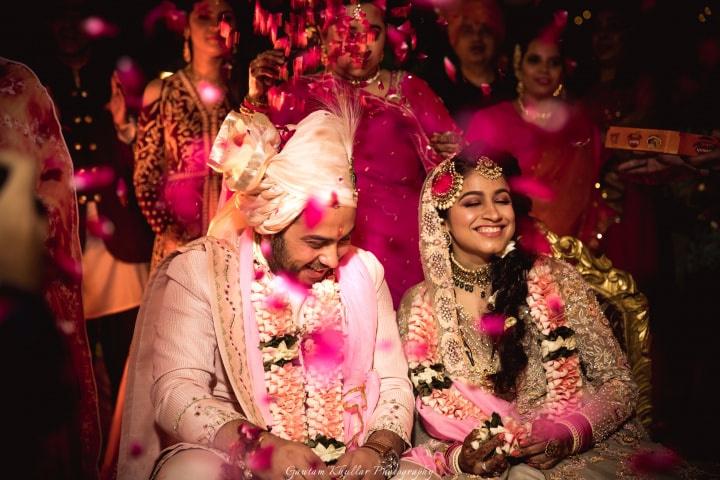 Don't forget to take into account what you and your fiancé(e) will be wearing on D-day. You don't want your clothes to clash with the wedding décor and vice-versa! This is a tiny detail but so imperative because you want to make sure that everything goes perfectly, like a surreal daydream.
5. Venue Details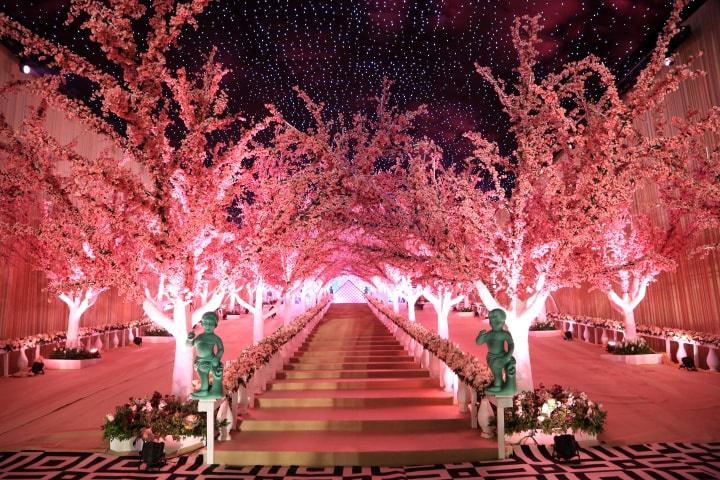 As you hunt around for a wedding venue, you'll want to think about the colour scheme. Keep them in mind while selecting the location. However, allow yourself to compromise a little bit on the choice of colours if the venue is beyond beautiful. In this scenario, you'll want to choose something that goes with the setting and isn't necessarily a combination of your favourite colours.
6. Get Inspired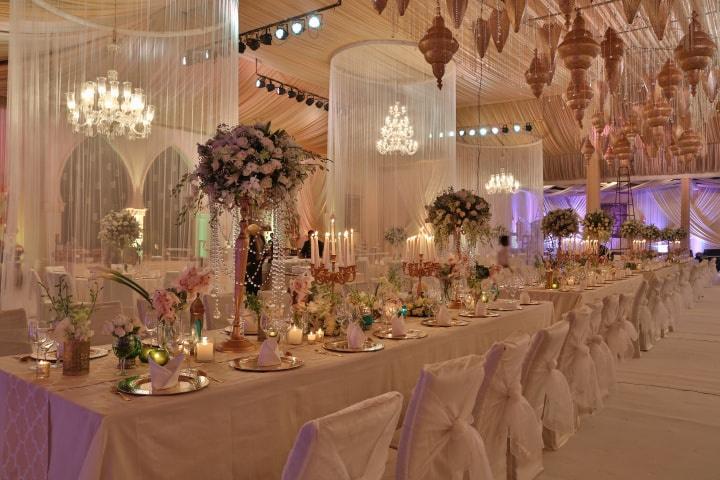 You'll maybe want to look at the comfort of your own home and the colours inside your closet. What makes you happy, soothes you, and raises you up? Maybe you are endlessly fascinated by the blue skies? Whatever makes you happy, try including a little bit of everything into your wedding details.
7. Don't Stress About It
Every element does not have to be perfectly in sync with the rest. Don't stress too much over this. Just take a deep breath and think about what works for you. Let it flow, and remember there are numerous possibilities for you to experiment and play with!
Regardless of which wedding colours you might choose, make your wedding decor choices outstandingly gorgeous. You can take inspiration for decor from all around the internet. You can view albums of real weddings to get a better idea of what's trending. Of course, keep your budget in mind before you hop on to the bandwagon.
What are your choices for the colours of your wedding decor going to be?