Things to Consider When Booking a Wedding Venue
One of the most crucial stages of the wedding preparation is finding the perfect wedding venue. WIth so many to choose from and unless you know what you are looking for, this task can be very daunting.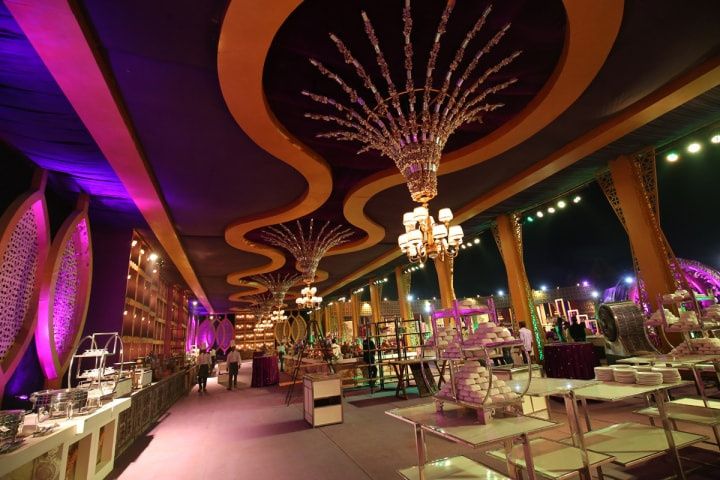 Indian weddings are undoubtedly one of the most extravagant weddings in the world. A grand celebration calls for an equally grand venue. Although there are many hotels and event centres to choose from both inside and outside the country, not all may be matching to your requirements. Here are some of the important details you will have to consider when finding the best venue for your wedding:
Budget Matters
Whether you aim to make your wedding simple or extravagant, the budget is the most important factor. You can weigh your options based on the different rates that these venues have to offer. Since wedding events are one of the most commonly booked events nowadays, most venues offer different packages and discounts. You must make your final decision wisely and avoid exceeding your set budget.
Availability of the Venue
It is of utmost priority to determine the availability of the venue on the duration of the wedding since a typical Indian wedding could take more than just one day. It is important to make reservations at least several months before the event. If you prefer to book in the most popular venues, you may have to place your reservation way earlier because you will definitely have to compete with other couples.
Capacity
Accommodation is very crucial when choosing a wedding venue. If you are expecting many guests on your wedding day, make sure that the venue has the capacity to accommodate all of them. And since an Indian wedding can be very festive and there are a lot of singing and dancing, your wedding venue has to be spacious as well. Your wedding photographers will also love to have more space for photos. It is best that you get to do an early in-person visit so that you can actually see the place first-hand.
Amenities
The comfort and convenience of all the guests should be in your best interest. That is why you have to consider the amenities that the venue can offer. Some of the things you have to consider are the car parking, the table and seats, the ventilation or air conditioning system and the wedding food, just to mention a few. Even the proper washrooms must be in your list. All this is for the convenience of your guests and the smooth flow of the whole event.