7 Lantern Ideas for Your Wedding That Make It a Fairyland Experience
Lanterns are a simple, beautiful and affordable way to add unique style to your wedding day. They can add a romantic glow to your wedding venue. And that's why you should include them in your wedding decor in these ways: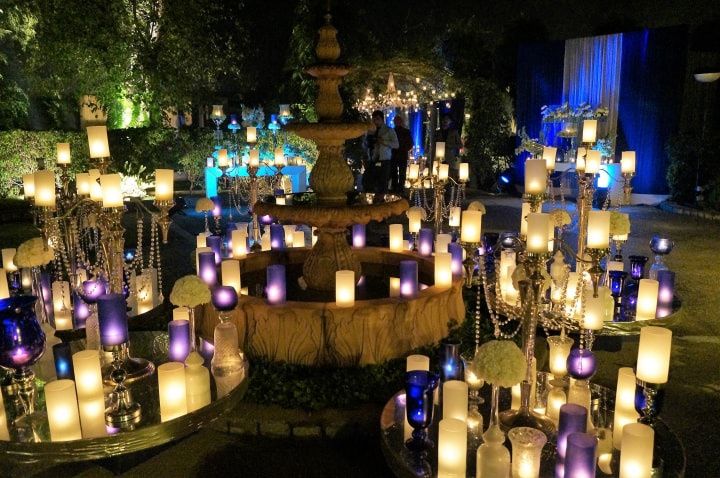 If you've been dreaming of a fairytale wedding, the easiest way to achieve that is by using lanterns and fairy lights in your wedding decoration. Their soft luminescence will bring out an other-worldly appeal to your wedding venue. And the pictures you get clicked around them will make you appear as a fairy descended from the stars. If you want all that and more at your wedding, incorporate these different lanterns in your wedding decor and make your day stand out:
1. Bottle lanterns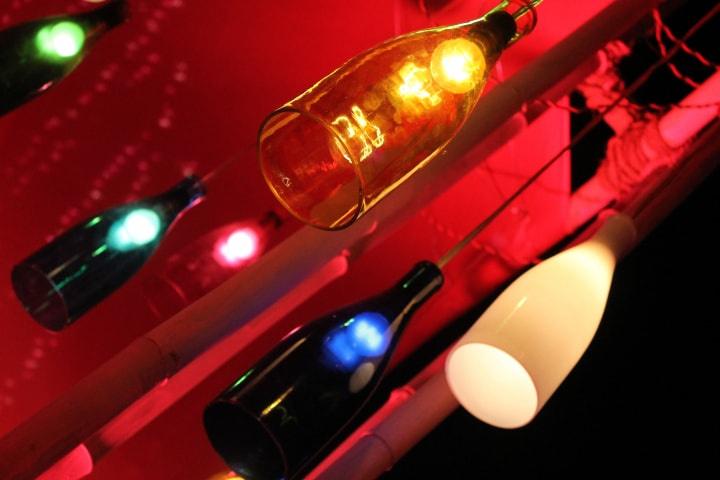 Add a little bit of your creative streak to make your wedding look gorgeous. Take some glass bottles and make lanterns out of them. You can add fairy lights inside and make it look amazing. Or use glow paints instead. You can hang them over the photobooth or simply place them all around a tree for a grand effect.
2. Photograph lantern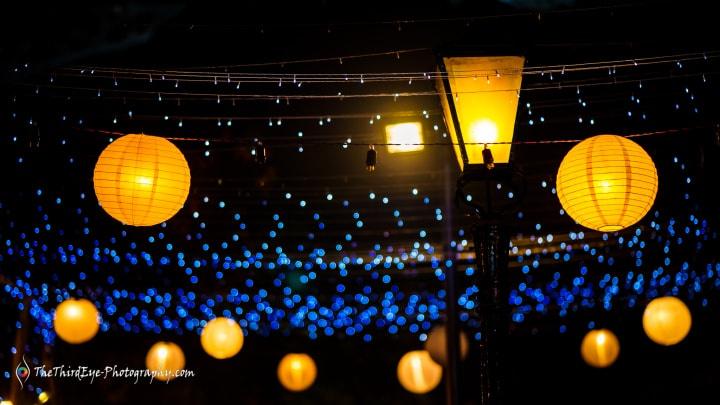 You can have the lanterns personalised as well. Add some family pictures to the lanterns on either side or just add some adorable pictures of the couple. Make an exclusive corner for these lanterns and add a hint of special lighting to make this area really pop!
3. Add quotes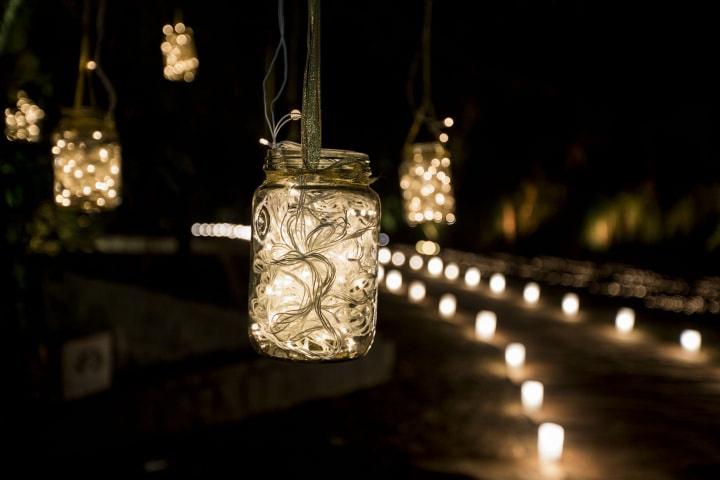 Create message lanterns with your guests. Give your family and friends some markers and ask them to write something for you and your new spouse on those lanterns. They can write memories, quotes or good wishes, just whatever they want. Such memorabilia can be a part of your wedding gifts that you actually cherish.
4. Decorate with Flowers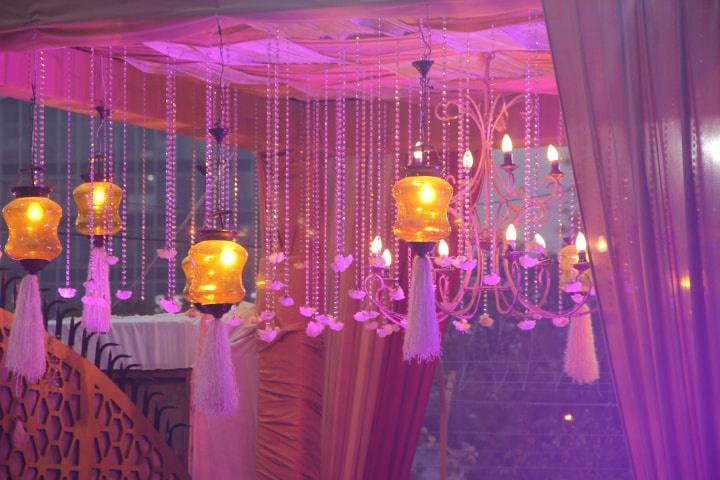 Decorate your lanterns with beautiful fresh flowers. Let these add a glow to your wedding day and add some freshness to your venue. You have a variety of flowers to choose from. Even adding dried flowers to the lanterns is a good idea with no hassle of the flowers wilting away. The flowers will turn the light from the lanterns into coloured lights. You can choose the flowers that go with your wedding theme to amplify its effect.
5. Use as Centerpieces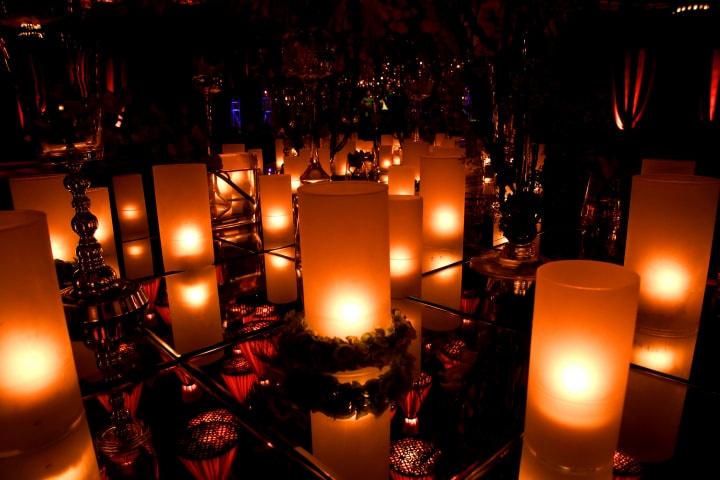 A beautiful way to make use of your lanterns would be to use them to decorate your reception tables. They can decorate guest tables or even the buffet. You can let the lights go dim in those areas and let people enjoy in the glow of your lanterns. This will give your wedding guests the vibe of a candle-lit dinner.
6. Hang them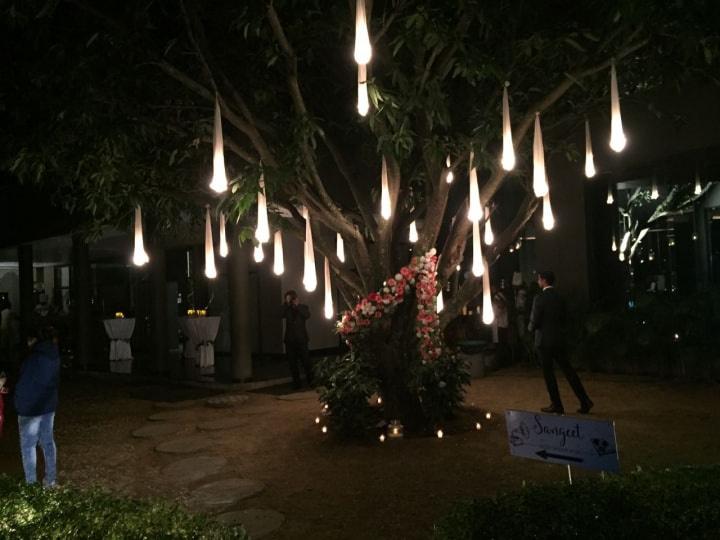 Whether it be the bottle ones or the flowery lanterns, hang them in your venue to grab that attention. You can decorate the corners, the staircases or if you are having an outdoor wedding just decorate your place well with these simple lanterns. Hang them in a fashion that they make your wedding hashtag.
7. Wedding theme
And of course, you can give the whole wedding a lantern theme. Decorate the whole wedding with different lantern idea we have mentioned. Decorate the mandap, the staircase, the alleys, just anything where the lantern looks good. You can add quotes on your lanterns or directions and make your whole wedding stand out.
Doesn't the whole idea of decorating the whole place with lanterns get you excited? Ask your wedding photographer to make full use of their lighting during the bridal shoot. You can turn anything into a lantern if you apply your creativity. Be it bird cages, mason jars, beer bottles, cut-out paper bags, fairy light scan instantly turn them into lanterns. And when they all are lit, you will get such delightful pictures of the venue that you yourself won't be able to take your eyes off it. Watching your efforts pay off surely feels good.
Want an expert wedding decorator who can turn your vision into reality. Browse through our list of vendors.