10 Ideas for Fresh Flower Decoration on Your D-day to Make It Pop
Minimal or grand, find wedding flowers for every wedding type and create your own wedding decor story. Here are some ideas on flower decoration for wedding.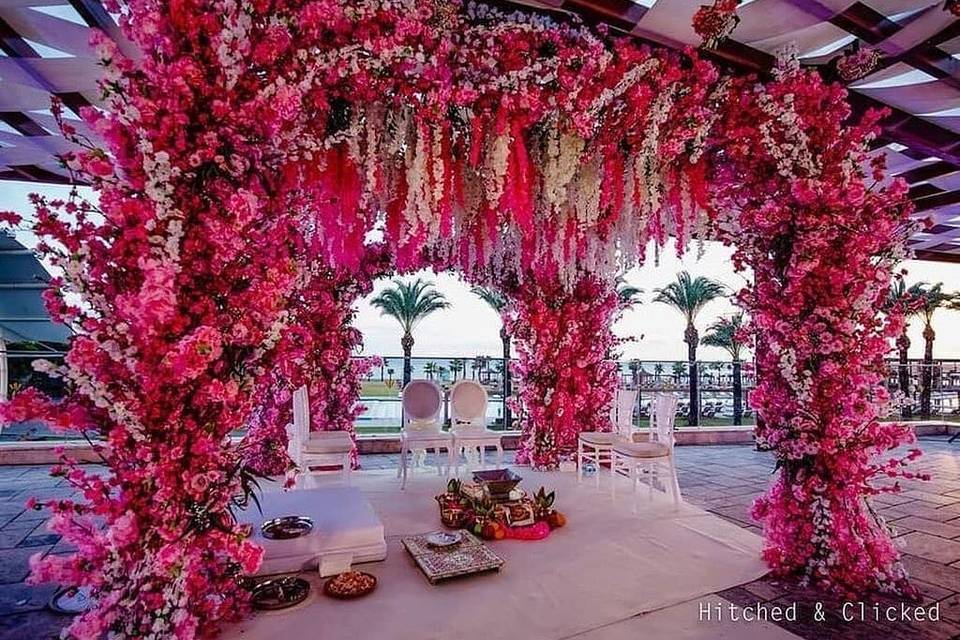 There's no wedding decor idea that can't be made better with flowers. Over the years, we've seen wedding decorators really step up their game, thus creating unique flower decoration designs for the grand wedding venues of our city.
The good news is that wedding decorators and florists are moving beyond the traditional rules of flower decoration for wedding, which has led to stunning wedding decoration images this past year. We're picking out our top 10 flower decoration arrangements, which are sure to win hearts and praises this coming wedding season also.
1. Flowers in cutting chai glasses and kettles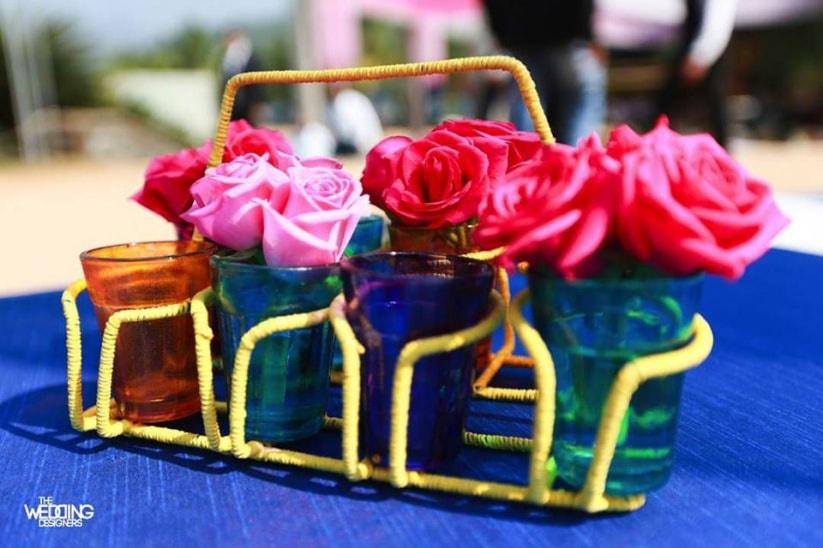 Take a break from mason jars and birdcages and opt for some Desi accessories instead. Chai vases and kettle arrangements are new on the block and are great centrepieces for day events like Mehndi and Haldi. Fill them with flowers of your choice or the ones that are a part of your wedding theme to create a mesmerising effect.
You can even decorate toys like pinwheel and kites to the centrepieces adorned with small and light flowers like Baby Breath and carnations.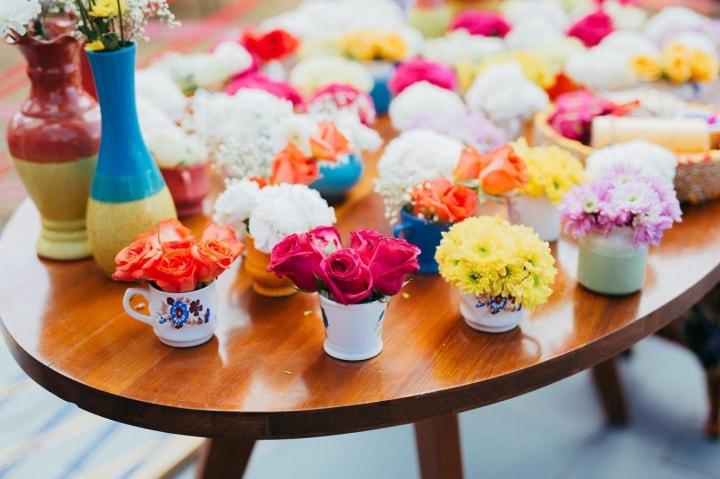 And if you're out of crockery, go with humble mugs that are filled with low-level cut blooms to add a pop of colour to each and every individual table. Now, how's that for detail as part of flower decoration for wedding?
2. Ombre flower hangings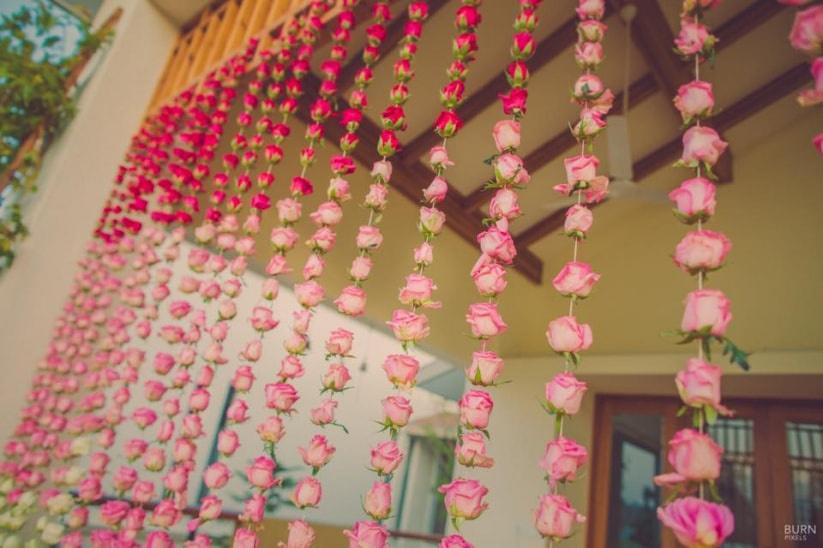 Image courtesy: Burn Pixels
We won't call Ombre hangings new, but we'd still call them super popular. Experiment with a variety of wedding flowers according to your decor budget, wedding date and taste to create classy Ombre hangings that can be used as photo backdrops in your mandap decoration. You should use heavy and wholesome flowers like roses and marigolds for this style.
Drape these as an awesome curtain to divide space, a splendid backdrop behind the bridal seat or couple's stage or even hang your blooms upside down from the entrance to get an amazing feeling with this flower decoration for wedding idea.
3. Animal figurines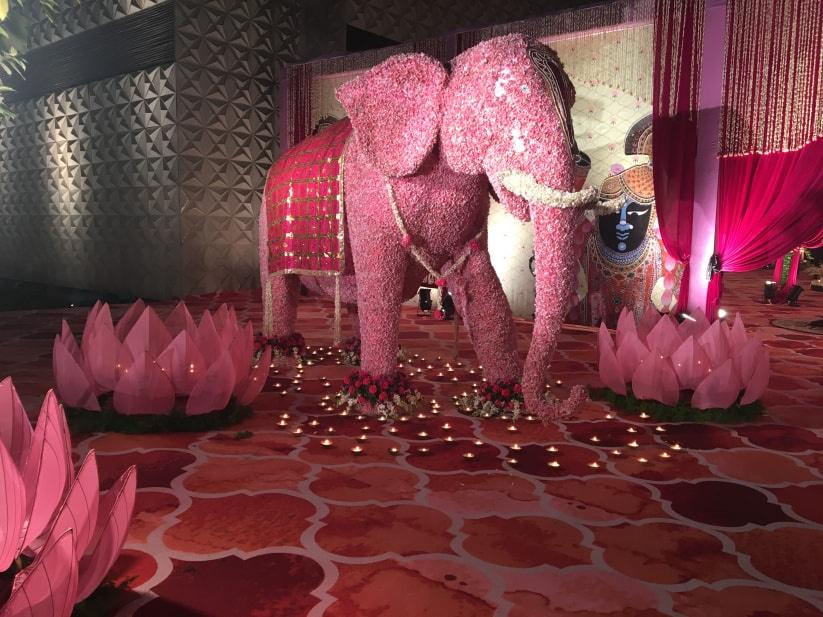 The big fat Indian wedding deserves a royal entry point and animal figurines are a great way to make a statement here. In this idea, you can use flower petals to create these setups and add complementing accessories around to make a statement. Create birds, owls or the current fashion favourite, flamingo around your venue for a quirky look as your flower decoration for wedding.
4. Bars and tabletop styling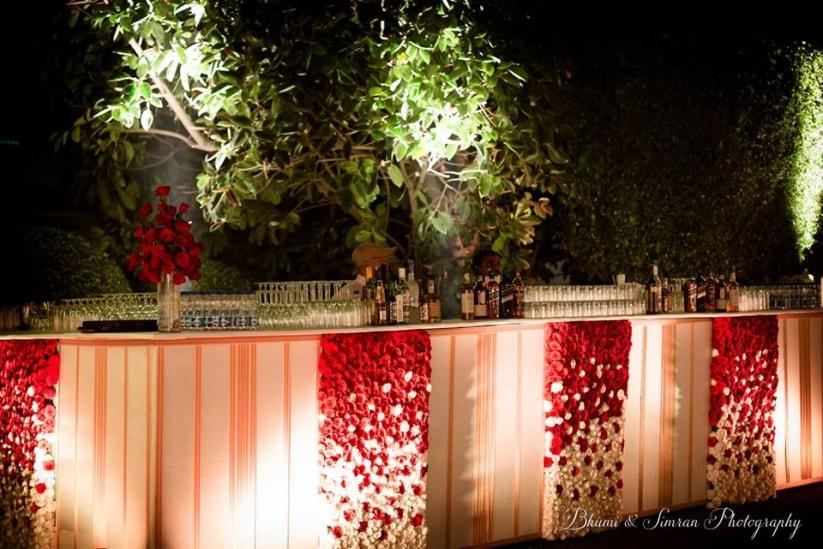 You can even use flowers to add a classy touch to your cocktail bars and seating lounges. The design and budgets may vary according to the flowers used but this is a sure shot way of adding a sense of freshness to your dining space.
The contrast of colours is well-played by using the lighting effectively making this flower decoration for wedding idea the focus for the bar, but subtly.
5. Flower chandeliers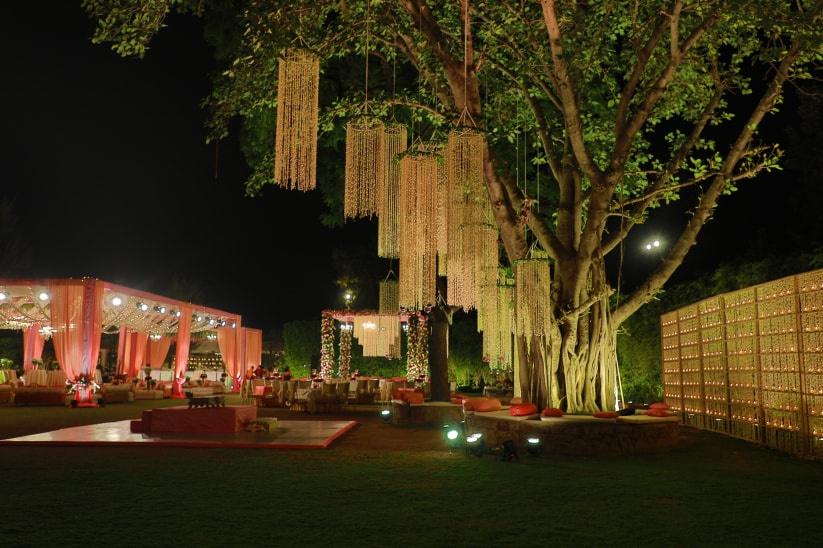 Adding flower chandeliers to your decor setup instantly makes your wedding functions classy and elegant. Decorators are using chandeliers of different sizes in mandaps, dining spaces, open tree arrangements and even on the main wedding stage. Bonus point, they look great in pictures too.
You can even design your photobooth around this flower decoration for wedding. Throw in some chandeliers and have a floral wall at the back to serve as inspiration for classic wedding selfies.
6. Guest chair accessories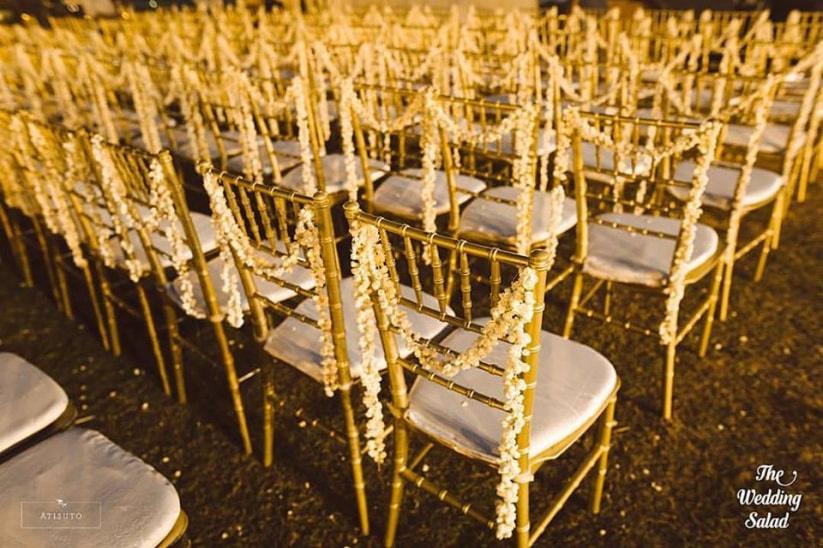 This is another hit trend among minimalist bride and grooms. If you're planning an amphitheatre style seating at your wedding, get your decorator to spend time uniformly styling your guest seats using Mogras or Rajnigandhas. Another style would be to add a bunch of roses and baby breath to your chair drapes.
These days, baby breaths are popular additions to wedding hairstyles. Alternatively, you can also place a cone with flowers filled in it on the sides of each chair as flower decoration for wedding.
7. Wreath-style backdrops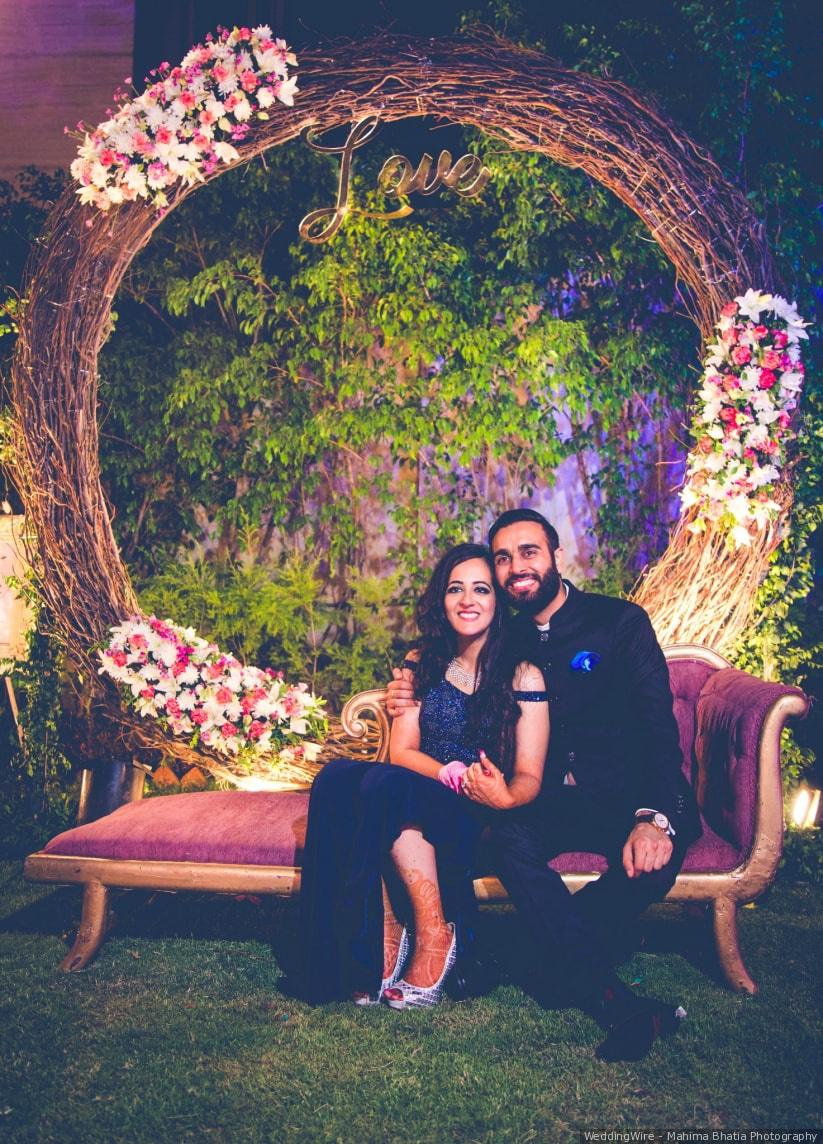 This western wedding decor trend has inspired many Indian decorators leading to some stunning results this season. These wreaths use a mix of flowers and shrubs for their base and look great for day events.
Add fairy lights to the setup and your photo backdrop is perfect for receptions and cocktail nights. Cover the whole wreath with your wedding flowers and your engagement ceremony would look like a million bucks.
8. Vintage entry doorways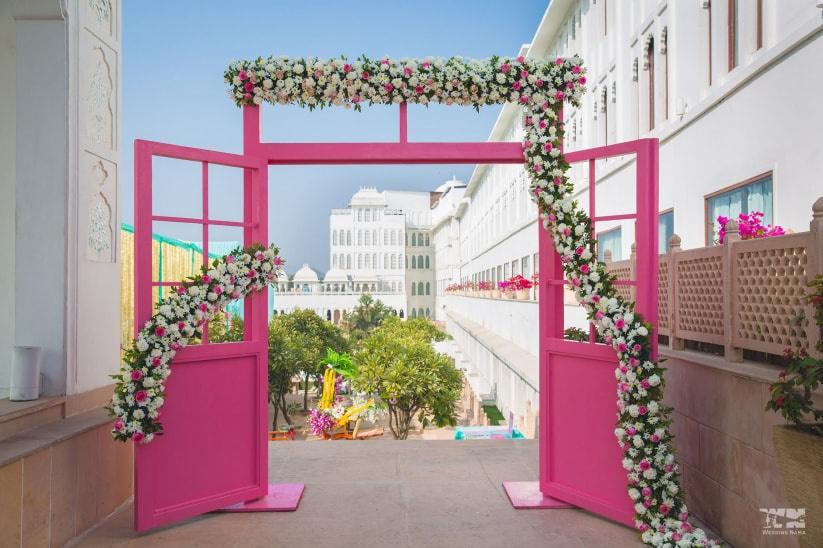 The basic learning from all the above flower decoration trends is the need to create a balanced decor plan. Flowers and accessories may not look as great on their own as they do together. Case in point – these vintage doorways that are expected to show up this wedding season also. You can even combine different ideas to have a peacock adorned on the entryway.
Use orchids, tulips and different kinds of flowers to mimic the feather patterns of a peacock.
9. Botanical inspirations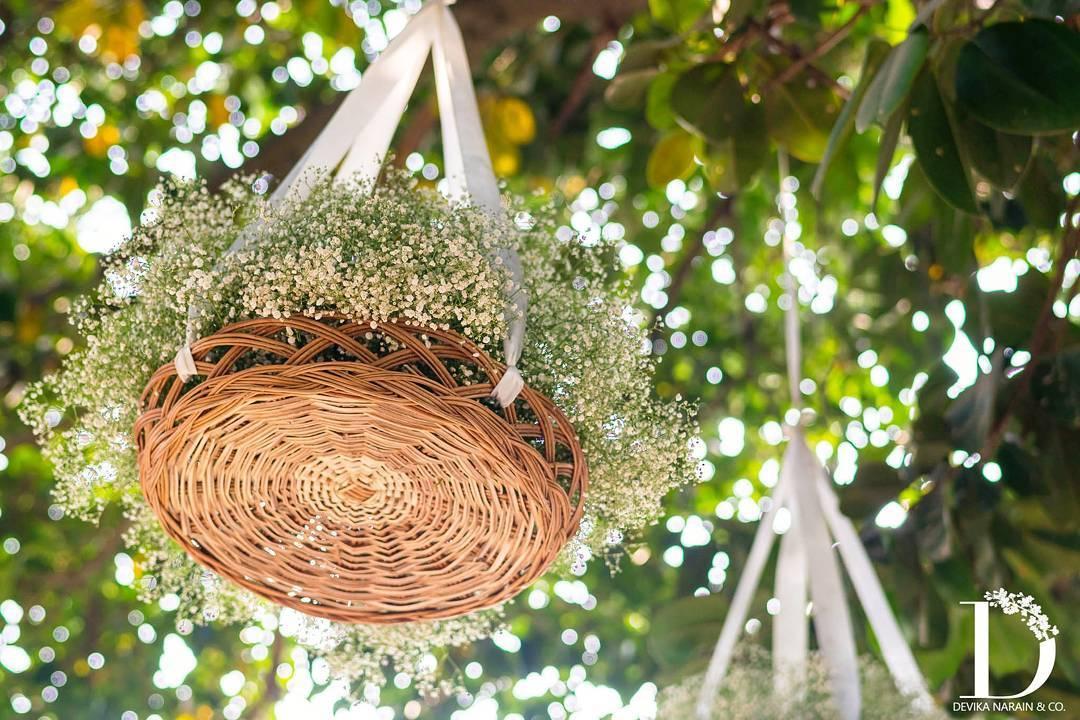 Now, here's an idea that few people realise comes from the same family as roses and marigold strings. That's to say that few realise that having leafy awnings, displays of green (maybe interspersed with baby's breath) are the same idea as a more conventional form of flower decoration for wedding.
This larger set of awnings, pillars, gardens and forest displays are botanical nods and can be put together with seasonal and local plants, making them affordable. The green is also a welcome sign of relief, especially if you're reeling under the impact of the blistering sun.
10. Bigger IS better floral walls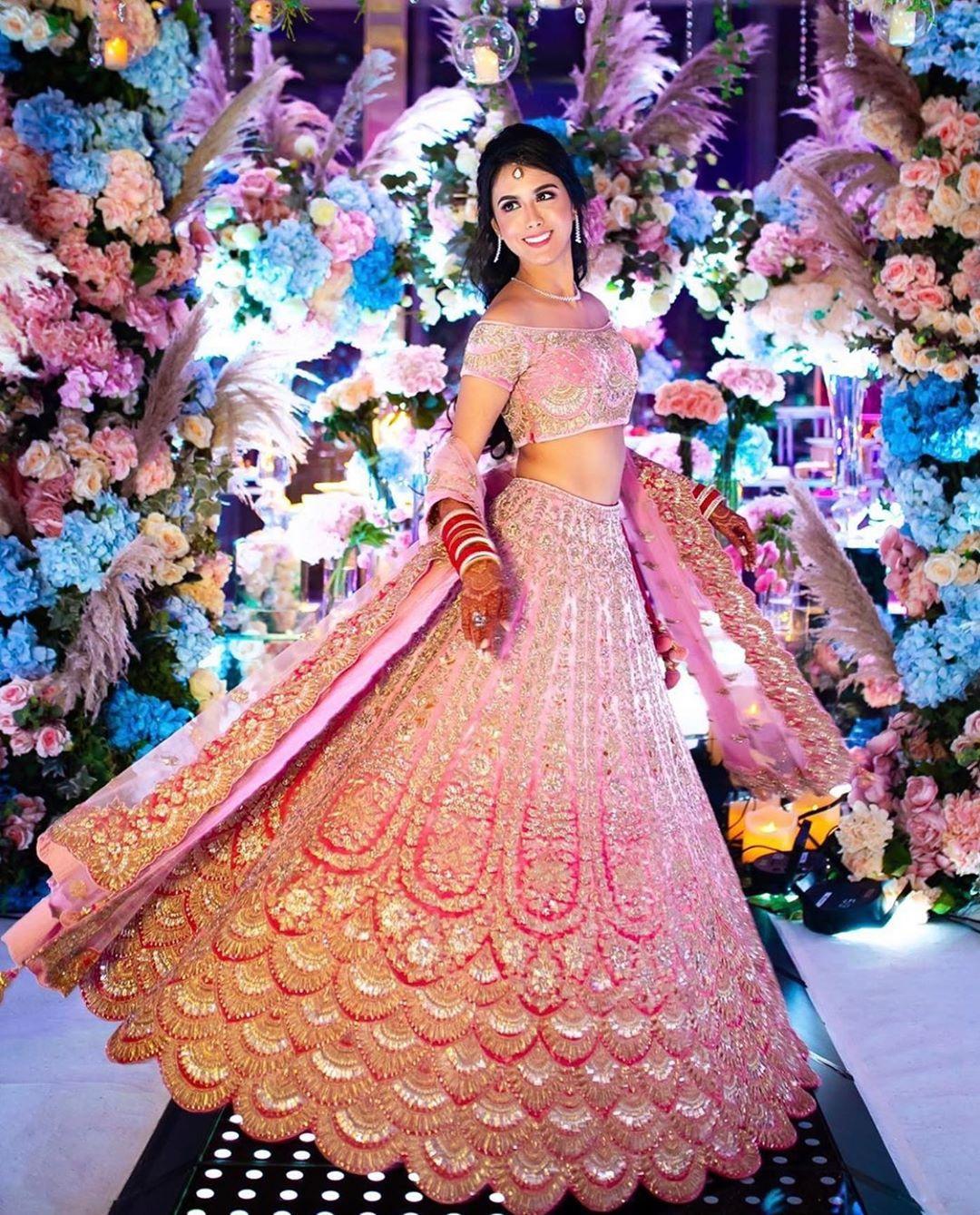 Image courtesy: J Dart Photography
Again, floral walls, floral backgrounds and floral backdrops are not a new addition to flower decoration for wedding ideas, however, what we're talking about here is bound to make you sit up straighter.
Minimal millennials, go over the top with your floral backdrops and see how you're ready to rock the stage in all of its entirety. Choose heavy, hilly roses, arrange mounds of lillies and wide-open hyacinths here and see how each frame pops out afresh and anew.
Discuss all the above points with your wedding decorators to create a beautifully balanced setup. Remember, the flowers you use in your decor should be like the ones you use in your car decoration, bridal hairstyle, Varmala and Phoolon ki Chaadar too. You don't want to create two contrasting flower stories at your wedding. Finally, don't forget to get all your hard work clicked by your wedding photographers!
Did any of these ideas impress you? Do you plan to catch the attention of your guests with flower decoration for wedding? Share your thoughts in the comments below.