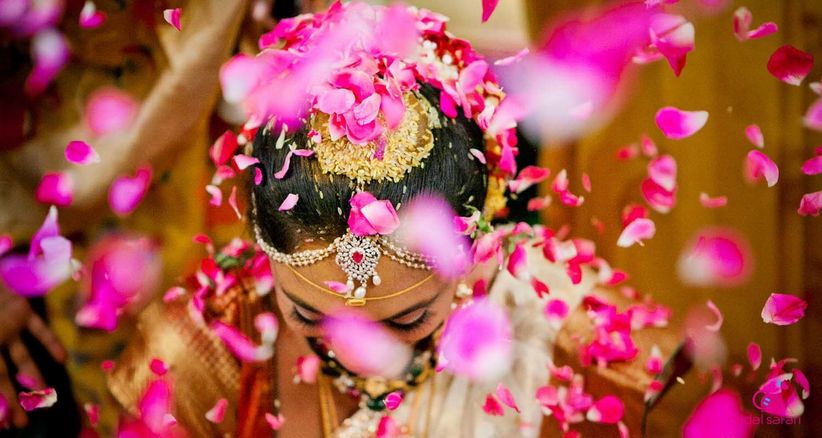 A wedding is never complete without flowers. In fact, in traditional Indian weddings the bride and groom exchange beautifully crafted flower garlands as a vow of facing life together for the rest of their lives. Flowers are also used as decorations in the wedding and reception venues as well as the wedding canopy. Flowers play a huge role in any wedding and it is quite natural that you get to choose the most beautiful blossoms for your wedding day.
From bouquets to garlands to centerpieces and more, your wedding flower arrangements should be just as beautiful as your love for your spouse. Here are some helpful tips to choose the perfect wedding flowers:
Remember the Season
You are probably aware how important seasons when it comes to growing plants. Once you already have decided on the wedding date, consider what flowers grow in abundance during that time of the year. Even if you have a preferred kind of blossom, if it's not yet the right season, you won't be able to have their required quantity on your wedding day—or it will be even most costly to procure that flower. If you are not a flower or plant enthusiast, you can always ask for advice from expert florists or vendors.
Keep it True to the Motif
The flowers should complement the motif of your wedding. This will include the color and the kind of flowers that go together perfectly. Whether it's for the bouquet, the varmala garland or the decorations, choose harmonizing and complimentary colours. For instance, most Indian weddings use the colour red and gold so automatically, red and yellow flowers can be used. Also consider the wedding theme or the venue, whether it's a farmhouse or a banquet hall. This way you can decide on its count and kind.
Let the Size and Shapes Play
Flowers come in different size and shapes depending on their kind. Some have more petals while some have less, some may have longer stems and petals while some are shorter. With some expert advice, you can either pick flowers with the same size or the assorted ones. Uniform size is best for garlands while you can creatively mix different flowers for the decorations and the bouquet as long as they complement each other.
Flower Language
It is common knowledge that flowers carry different messages. This fact is said to be the reason why lovers exchange flowers when they can't seem to find the right words to express their love. If you want to add more meaning to your wedding, research on the different meanings behind the different kinds of flowers. Be careful though, since different cultures can have varying stories associated with each flower.