Wedding Photos 101: How To Get The Most Out Of Your Photoshoots
A great set of wedding photos are a delicious blend of 4 main ingredients - good lighting, composition, light exposure and an apt pose. Here's how you can excel at the one element in your hand - your wedding photo pose!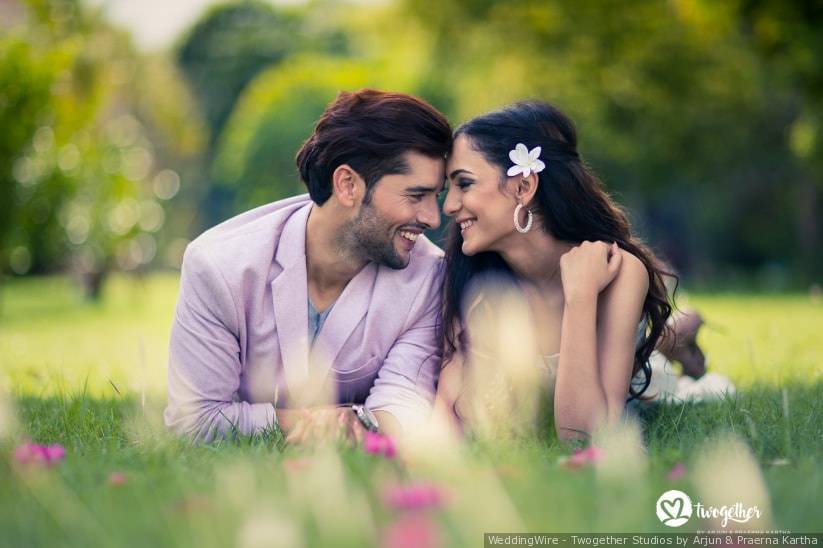 While your wedding is the grandest of the celebration of your life, wedding photographs are a way to relive and cherish all the beautiful moments that you experienced on your big day. To choose the right wedding photographer is one of the biggest decisions that you would take while planning and preparing for your wedding festivities. He is one of the few wedding vendors who can either make or break your entire celebrations while providing you with wonderful memories to look back at.
Posing for your wedding photos is an art in itself. Your wedding poses can be interpreted by different people in different ways. Did you know that with an incorrect pose, a wedding photographer can mistakenly make a smart couple look self-conscious, awkward and even unattractive? Alternatively, with the correct pose and right angles, you can cover up all sorts of flaws that you may be conscious of.
While you can have your traditional and candid photoshoot, you can even incorporate a few fun elements to ensure that your wedding photos are one of a kind and the most beautiful experience of your life. We have enlisted a few tricks and tips that you can use and abide by if you wish to ace your wedding photoshoot like a pro. Read on to know more.
Wedding poses 101 - Pay Attention to Self
Here is how you can uplift even the most humble of wedding photos into visual masterpieces, simply by how you choose to carry yourself in them.
1. Keep it real!
Always remember that posing does not mean looking unnatural. You do not need to copy complex poses off your Instagram and Snapchat feed. However, knowing the following pieces about yourself will invariably help you get the right exceptional shots:
Your good side (profile or front side)
Posing your hair
Your look (individual elements like your hair, makeup, attire) and the complete look
Facial angles (what makes you look better - a slight tilt of the head, lean your head forward, resting your head on your index finger)
Your good pose (in profile, at an angle or straight to the camera, slight turn towards the camera)
Do not be nervous; hire a wedding photographer you can trust. Trust us; you will be having fun by the end of it and creating everlasting memories by a click of the camera.
2. Standing tall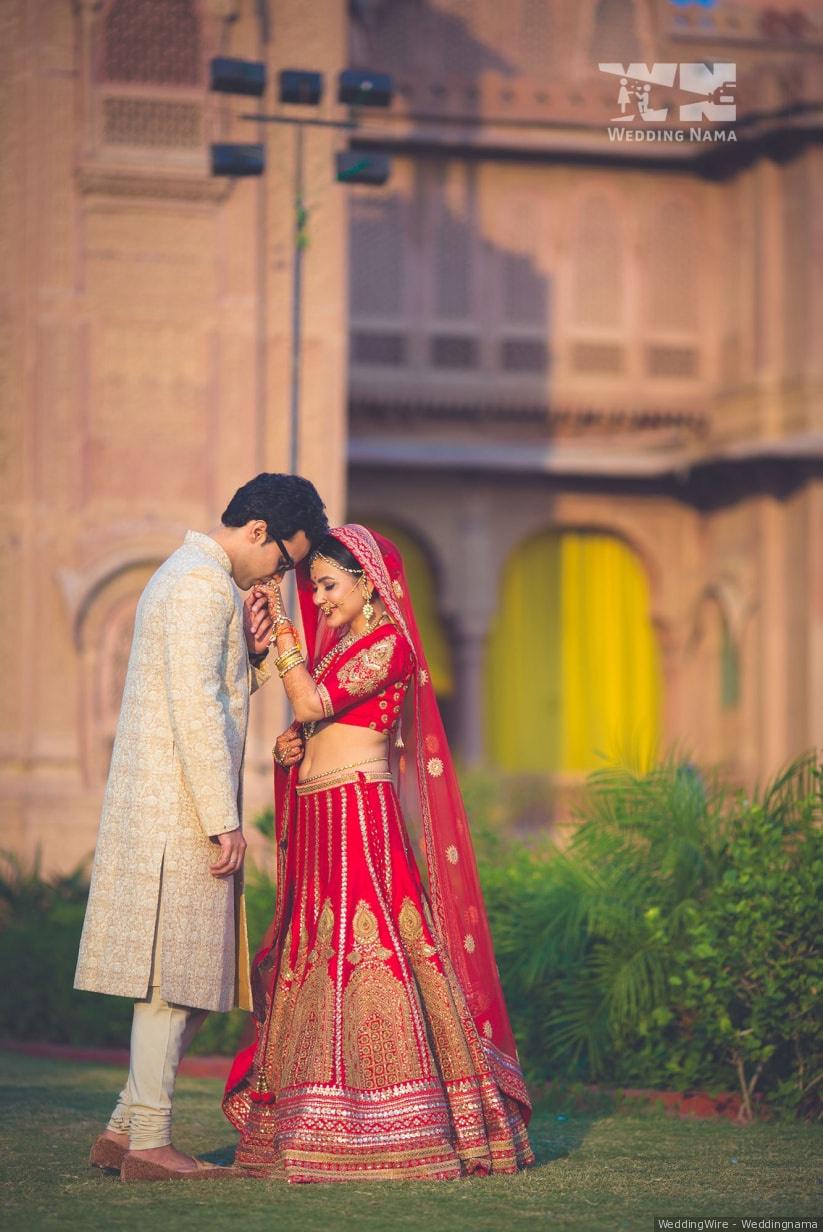 A pose begins with good posture and that's what makes you look your best in your pictures. Here are the things you could do to stand tall in the memories for your special day.
Avoid slouching
Keep your spine straight and shoulders back.
Try extending your body vertically. Tip-toe for a standing picture, lean in towards each other or away from each other in a clear line
For a sitting or reclining picture, make the stretch horizontally
Have your photographer click an elongated shot from the front and place all legs in front of one another as it makes your body look even more stretched, thus making you look taller than you already are
3. Head's up!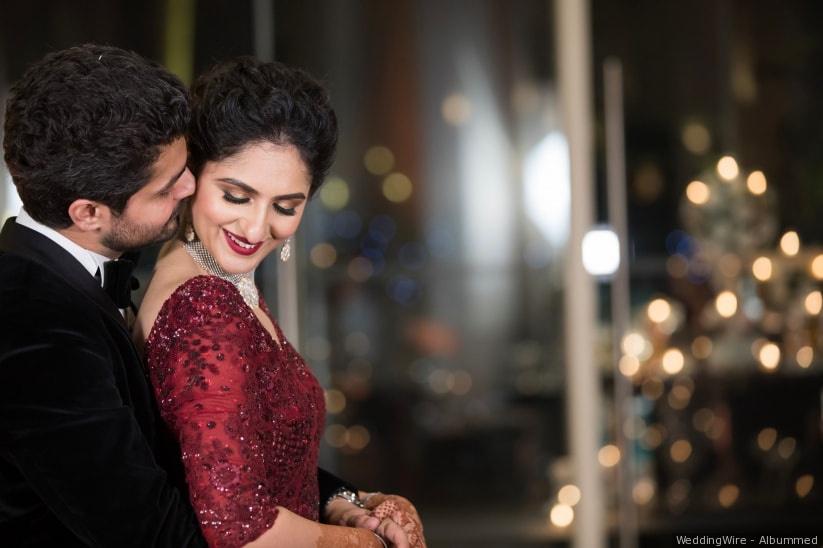 The way you position your head can have a dramatic impact on your wedding photos, especially with close-ups. Here a few tricks you may try:
Don't raise but lower your chin.
Position your head on two of your heads
You can also move your head (not neck) a little forward too. Try ears forward, instead of chin forward and see the difference
If you love candid and side shots then you can opt for posing from the side view and let the attention be on your chiselled jawline
4. Position your head and arms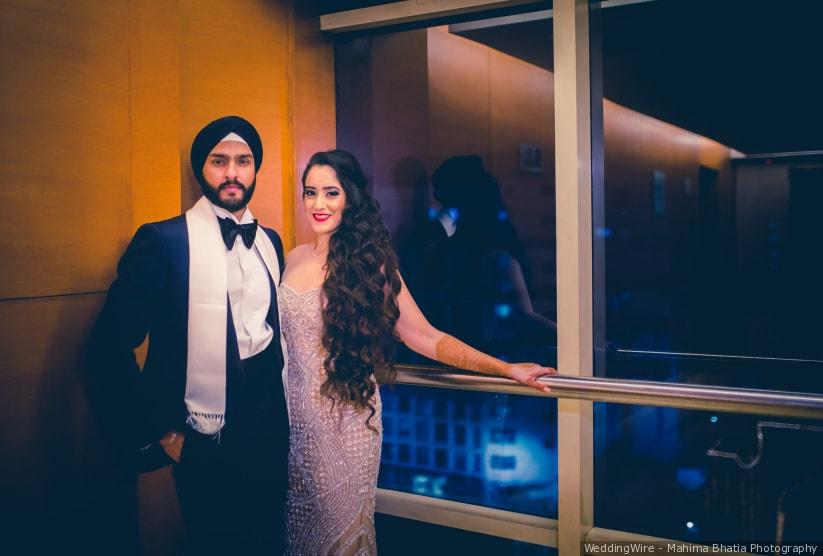 Don't leave your hands hanging – they may look awkward. Here are a few things you may do with them for the perfect set of wedding photos:
Hold your partner's hands, lean on something, or hold a prop.
Stretch your arms for a clearer silhouette, rather than holding yourself in
Or you can go the way model pose and keep your hand on your waist. It would help define your posture further.
5. Leap, stretch or step through to fame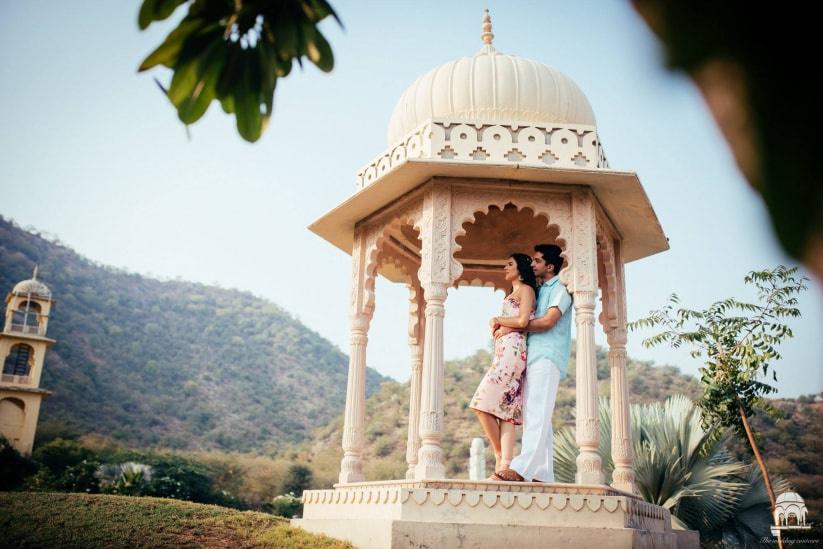 Positioning your legs does matter, even if your bridal outfit would hide them completely from the picture. Here are a few references you can keep in mind:
One step ahead. Models use this technique instead of standing with their feet planted together, to show off an hourglass shape
Partially fold a leg, cross one atop the other (as seen above) or lean back to elongate your figure
Try a jump! Mid-air shots give a candid, fun feel to your wedding photos
Try the classic, curled leg in the air
6. Pay attention to your outfit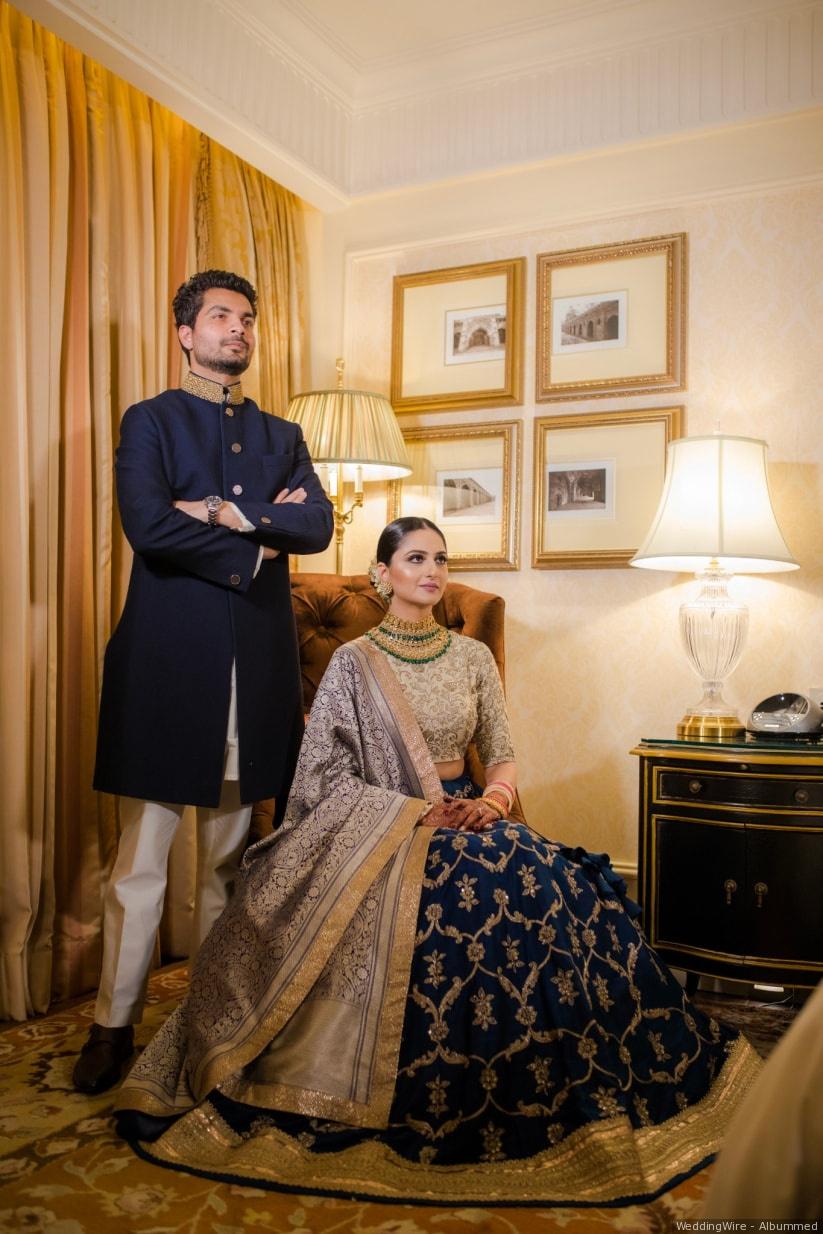 The outfits used in your wedding photos (be it your bridal outfit, outfits for different functions or your pre-wedding shoot dresses) hold a direct bearing on your mood. Keep these things in mind:
Ensure you're comfortable in your clothes. Otherwise, it would show
Choose your poses to highlight yourself and your outfit
Don't twin when trying coordinated outfits
Highlight elements like dupatta, bridal jewellery and lehenga skirts
7. Interact with your partner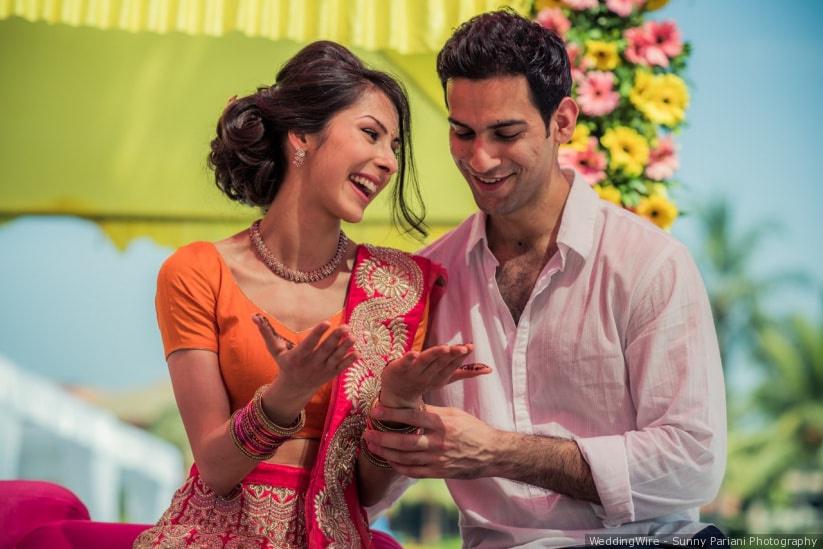 Set the mood right by interacting with your partner while posing for your wedding photos. That's how you can get the true, candid wedding photos:
Reminisce on how you met, talk about your hopes and dreams
Let your photographer capture those intimate conversations
You can just live the moment and do an activity
Finding a suitable couple poses for wedding photos
Conveying a story or emotions through wedding photos is a tricky situation. Your photographer must understand that too many instructions can make you stressed and can result in unnatural photos. Some easy and basic poses can add a lot of variety to your wedding photos. We have made a list of 4 couple poses that are safe to try, and result in brilliant photos!
8. Holding Hands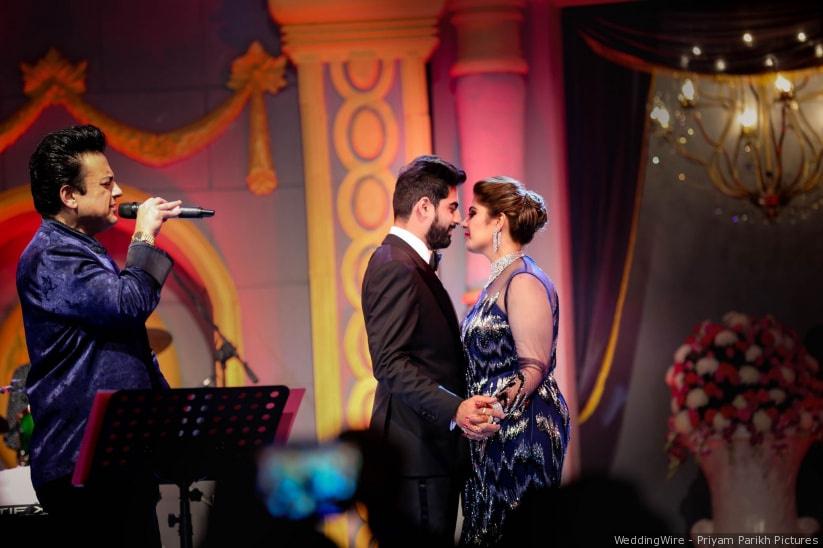 This is a classic pose, which can be captured on many occasions, throughout the wedding. If you are camera shy, hold your partner's hand and take a walk, the photographer can capture this moment without actually asking you to pose. While getting support from your partner, you can even have a wonderful wedding photo.
9. Seal it with a kiss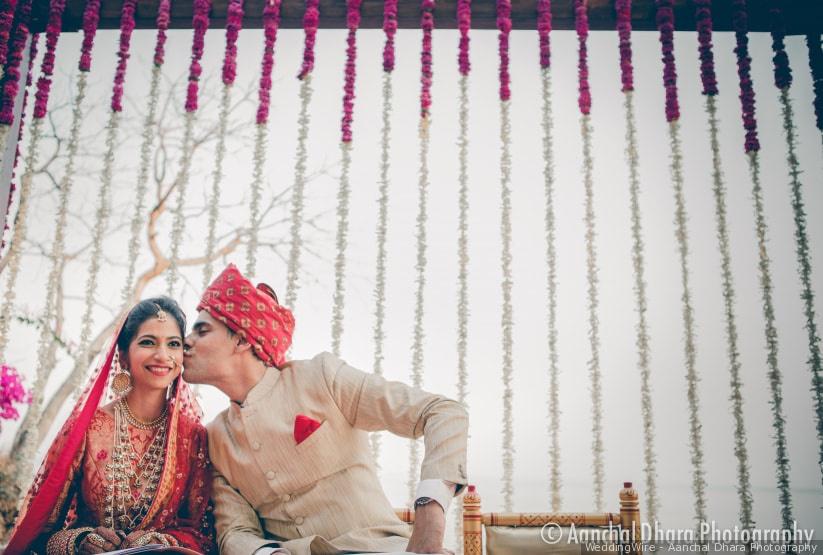 Capturing a stolen kiss is the best option. But if you have to pose for a kiss, the best way would be requesting the photographer to give you the time and space to get comfortable. The kiss should come naturally; hence it will look effortless and not posed.
10. Pull them close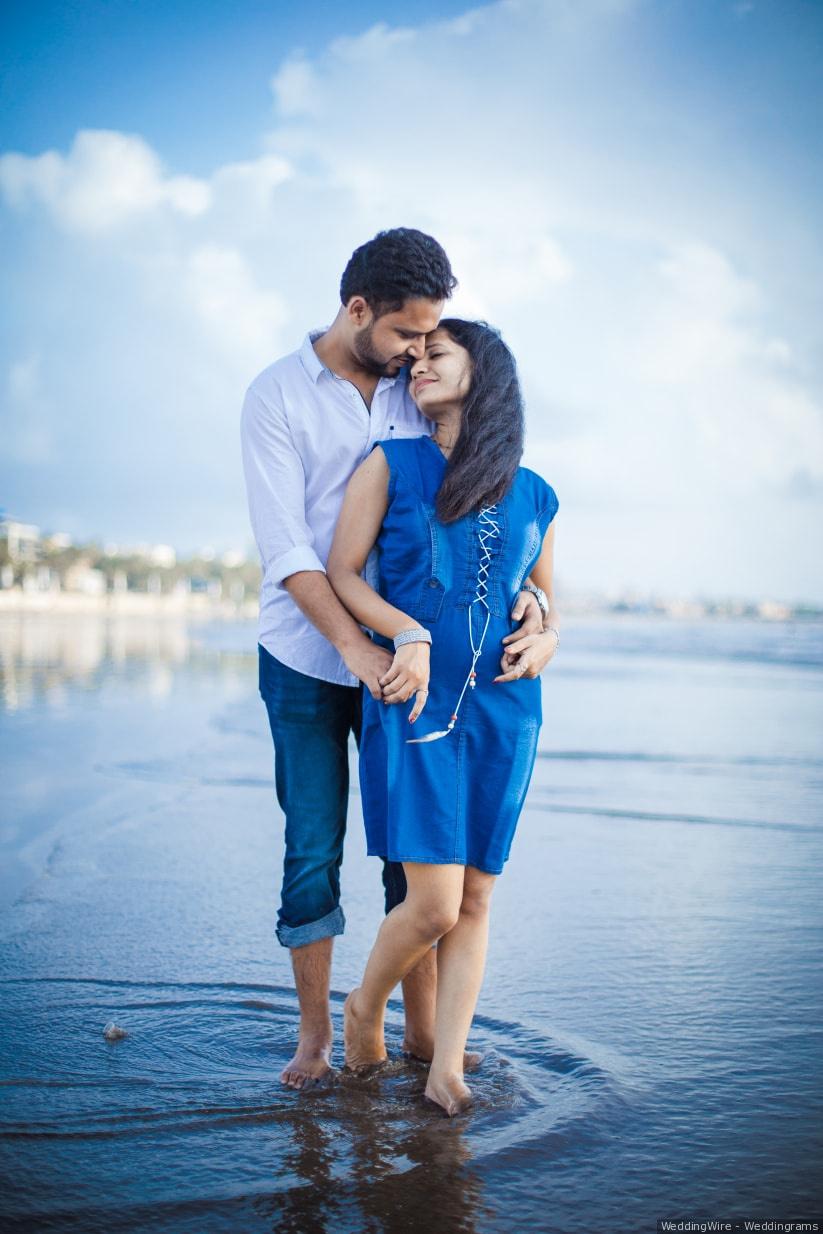 Being one of the intimate poses that you can try for your wedding photo, this will surely portray your chemistry with all the fireworks and smile. These together shots really steal the moment and stamp the mood. You can get your own such shot by:
Facing each other and leaning in
Standing behind your partner and pulling them in
Going for a classic hug
The trick: proximity creates a sense of closeness in the wedding photos.
11. Funny Poses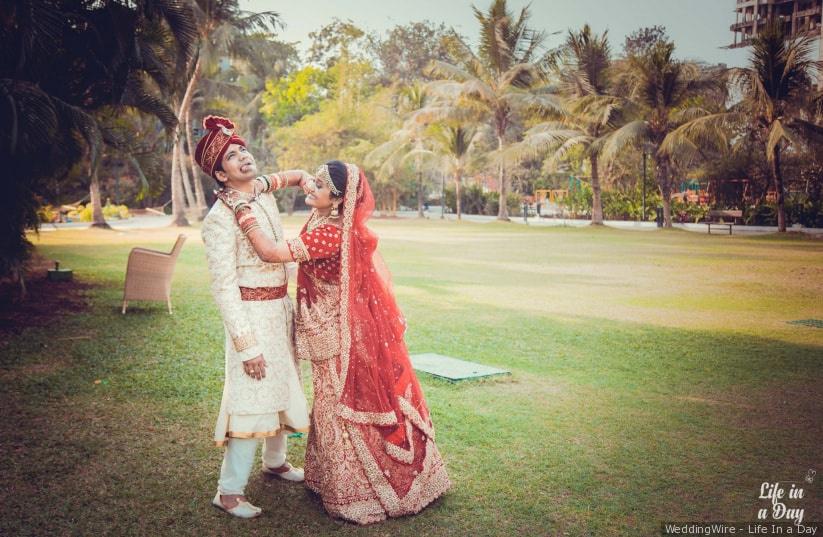 Well, most couples may not be sporty enough to try whacky poses, but this couple took a chance! If you are also willing to try interesting and funny poses for your wedding photos, then don't forget to share them with us.
Working with Location, Props and the Environment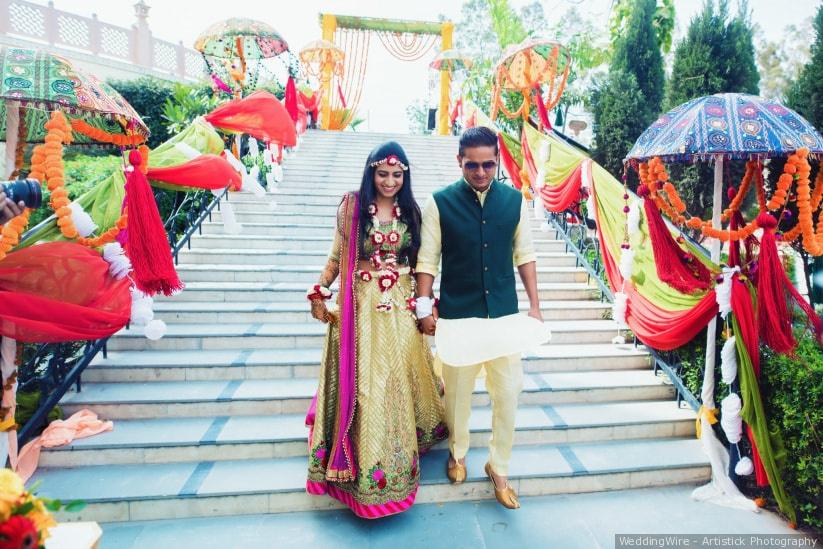 Wedding poses are crucial elements that help capture a couple's, true love. Don't forget that your wedding photos will adorn the walls of your home for years to come. More than creating poses, the wedding photos must help in creating a soul-connection between the couple.
The best way to include a variety of wedding poses is to utilise the wedding location to its maximum potential. Use the stairs, the pool, the garden or any heritage monuments close by to capture beautiful wedding photos. You can either use some photo booth props or the wedding decor as your background. Take a cue from the following wedding photos and get inspired:
12. Utilising a heritage resort wedding venue as a backdrop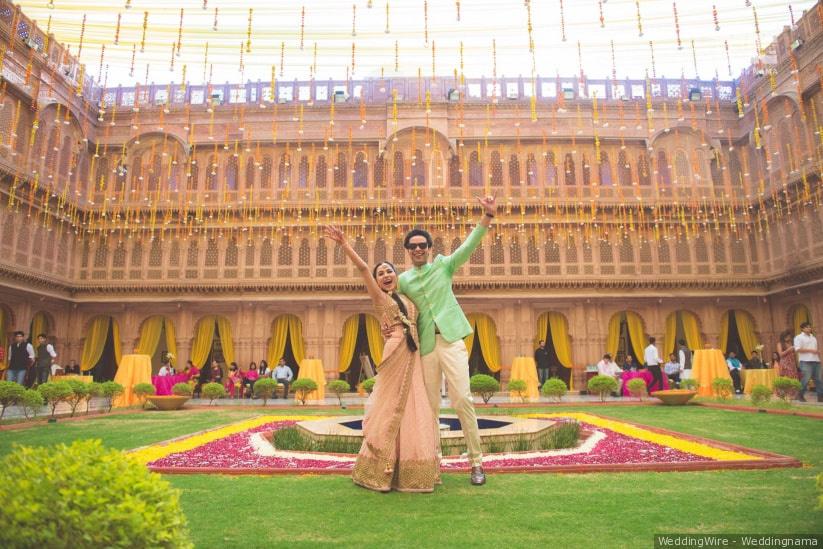 If you are a history buff then using a heritage property as the background of your photo shoot is the inspiration you should really think of considering.
13. Using wedding decor as a background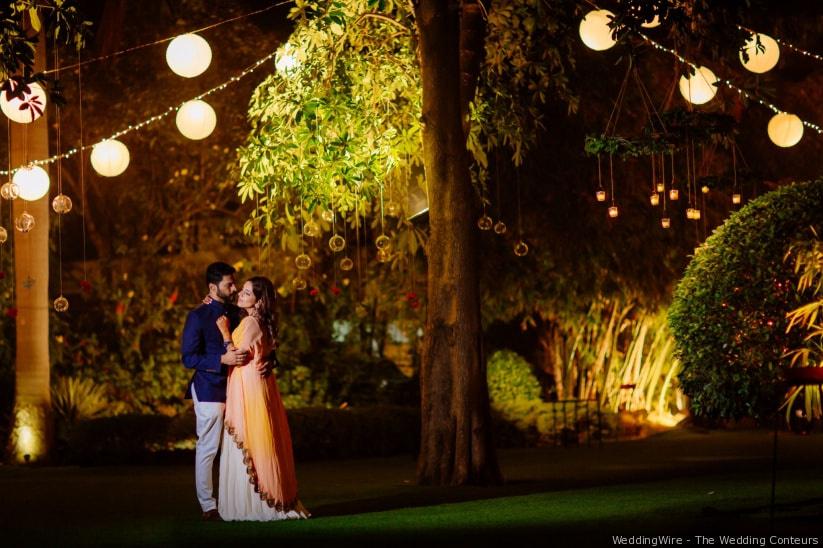 From lights to flowers - you can each one of your wedding decor element as a background for your couple photos. You put in a lot of effort to make your decor looking splendid so you might as well use the same splendour and spark to light up your photographs.
14. Flying paper planes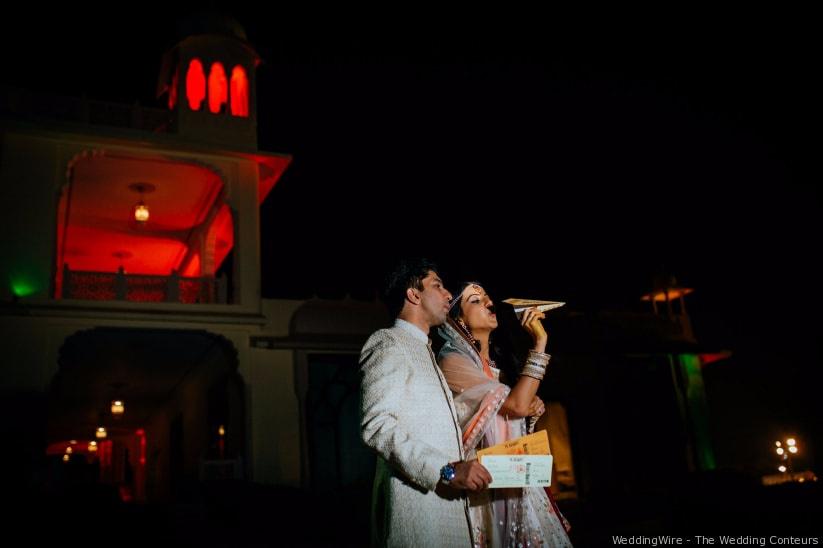 Different right? But, these wedding photos with flying aeroplanes will turn out to be magical
15. Using props for wedding photos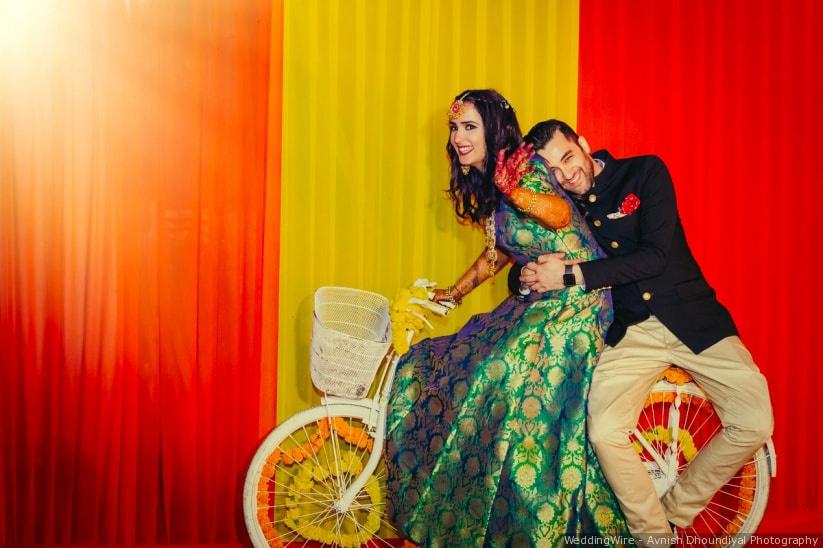 Using props is always a great way of adding fun and drama to your wedding photos.
16. Using the pool as a backdrop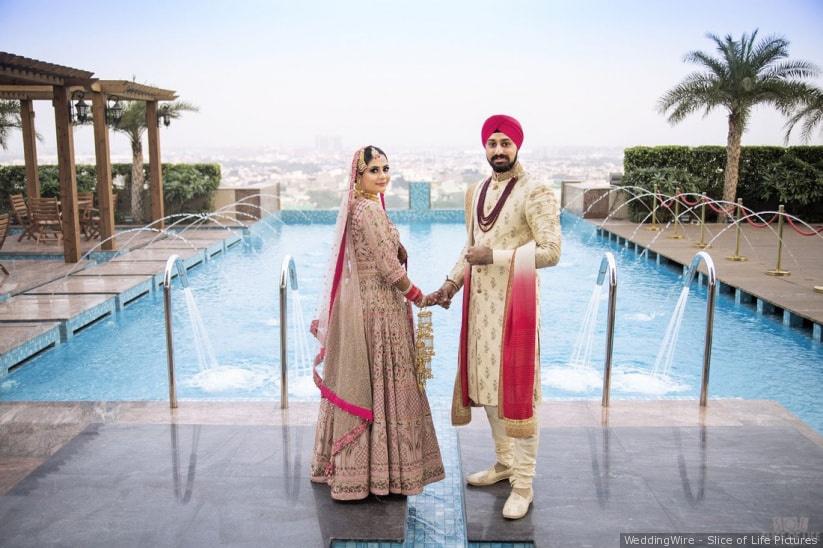 If you are headed for a pool party or are having one of your pre-wedding ceremonies by the pool then you are one of the lucky ones as you can serenade each other by the calm water and have some stunning wedding photos.
Along with making a list of the go-to poses you and your partner will be trying, make sure to also pose for some additional wedding photos. You never know when natural and unplanned poses would end up capturing the true essence of the moment.
Are you inspired enough for your wedding photos? Now, go and find your perfect wedding photographer.