Here's a List of Wedding Fonts That Can Be Used in Curating Your Wedding Invitation Card to Make It Remarkably Unique
Have you ever imagined how something so small as wedding fonts can impact your wedding? Probably, not until you're down to selecting them for your own. Find out how to select the perfect wedding fonts with these key pointers.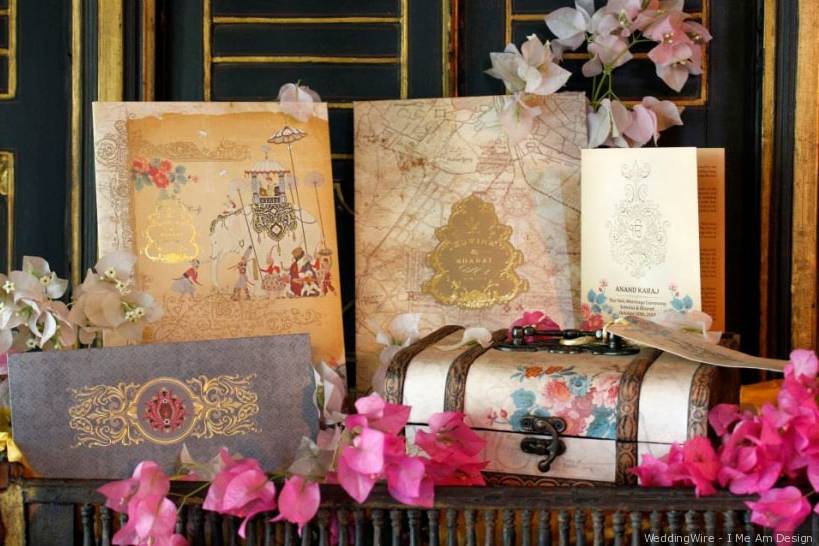 As a millennial couple, we know that you want even the minutest element of your wedding to reflect your personalities. And that's why you go ahead to take the effort of personalising everything, even your wedding fonts. The words that carry the news of your auspicious wedding will be read in that font and believe us when we tell you that the right one can make a lot of impact. When it comes to the task of picking them, there are a few things to keep in mind. So, start making notes:
1. Keep the wedding card design and font in sync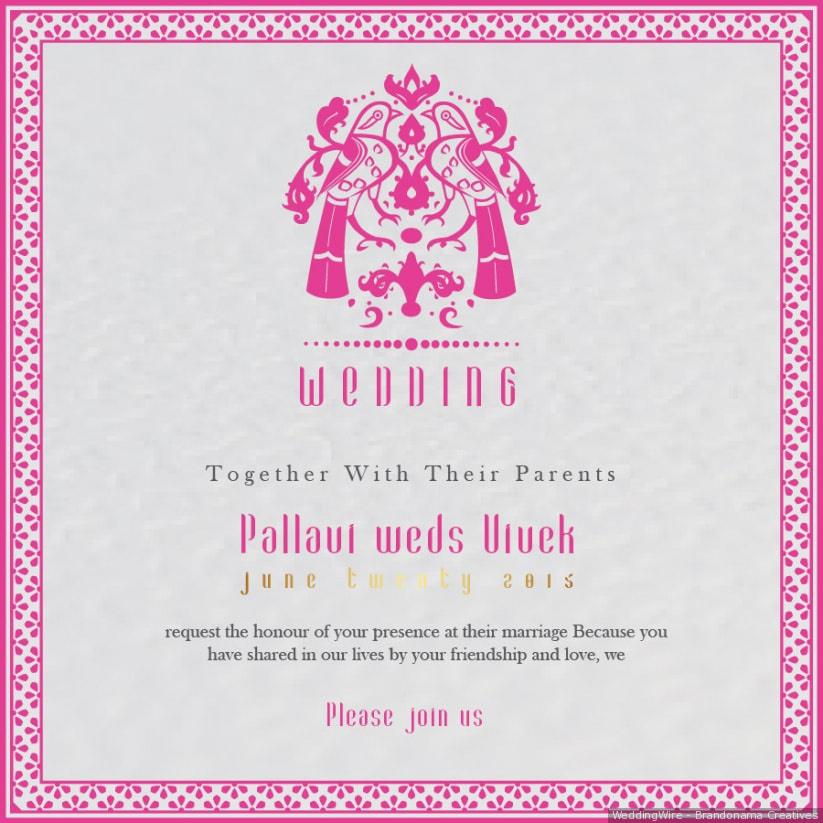 Regardless of whether you're choosing theme-based invitation cards, laser-cut cards or digitally printed cards, your wedding font should complement it. The formal and traditional invites can have wedding fonts like Amatic SC, Cinzel, Lato Hairline, Anonymous Pro, Nunito Lite, Roboto Slab Thin and the like. When inviting your friends and close-circle people, you can use casual-looking fonts like Brusher, Architects daughter, Allura, Great Vibes, Sacramento, WC Mano Negra Bold and Gochi Hand.
2. Keep the font legible and simple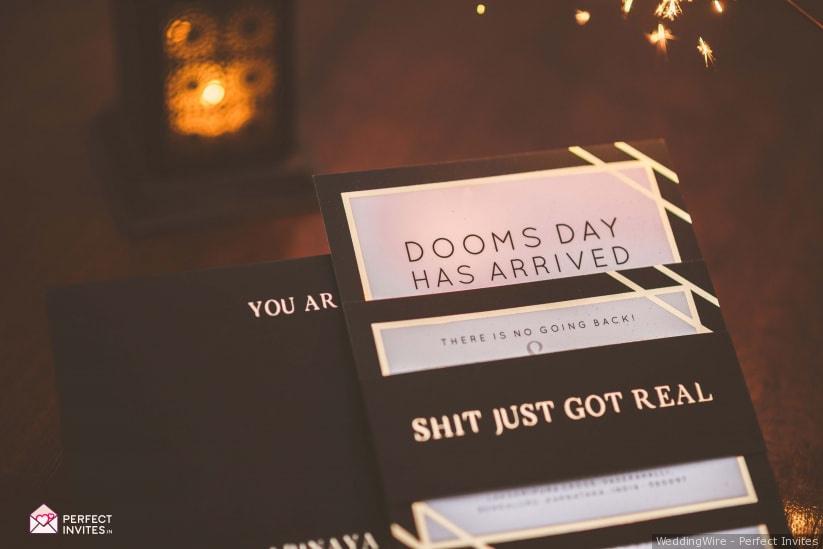 We know that you want your wedding invitation card to convey how outlandish your wedding is going to be. But don't let your expectations cloud your judgement when selecting wedding fonts. Be practical and choose a font that is easy to read. Test out a variety of fonts, experiment with bold, italics, title case, sentence case and different spacing before making your final choice.
3. Choose the material of the paper wisely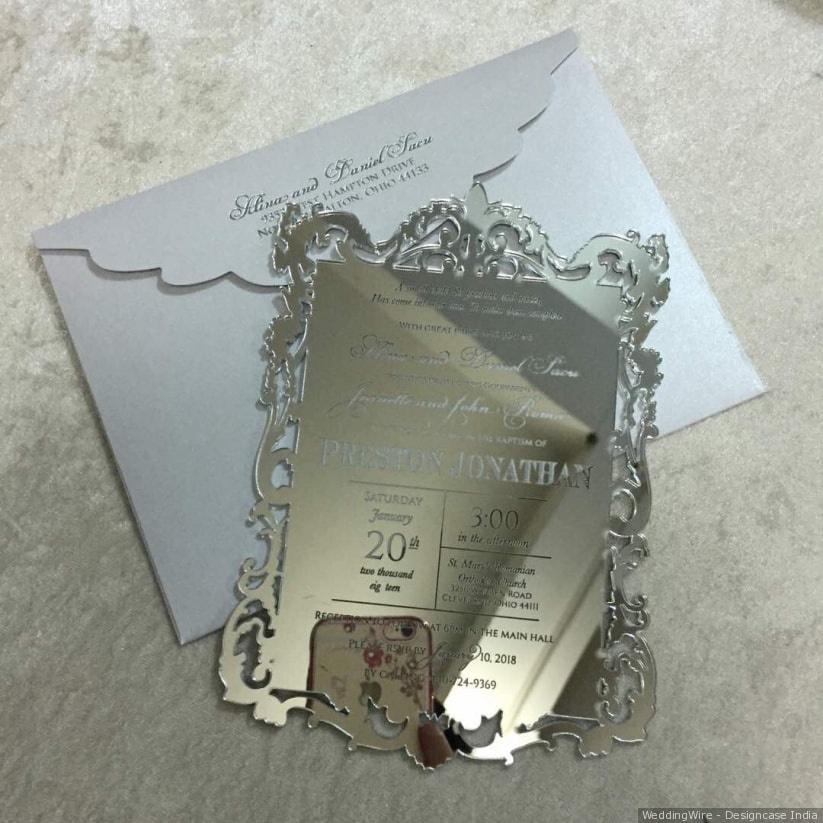 Imagine a glossy pink paper having a black typewriter font on it. Wouldn't look so good, would it? This is something you should keep in mind when selecting wedding fonts. Your invitation card material and wedding fonts should come out as the perfect pair. These days, apart from the usual glossy paper, parchment paper and matte paper, new paper materials have emerged. There's recycled paper, handmade paper and linen paper for the green wedding couple, marble paper, mylar paper and glassine paper for those looking for something chic. Choose wedding fonts and invitation card material that are in sync with each other.
4. Sticking to your roots - regional wedding fonts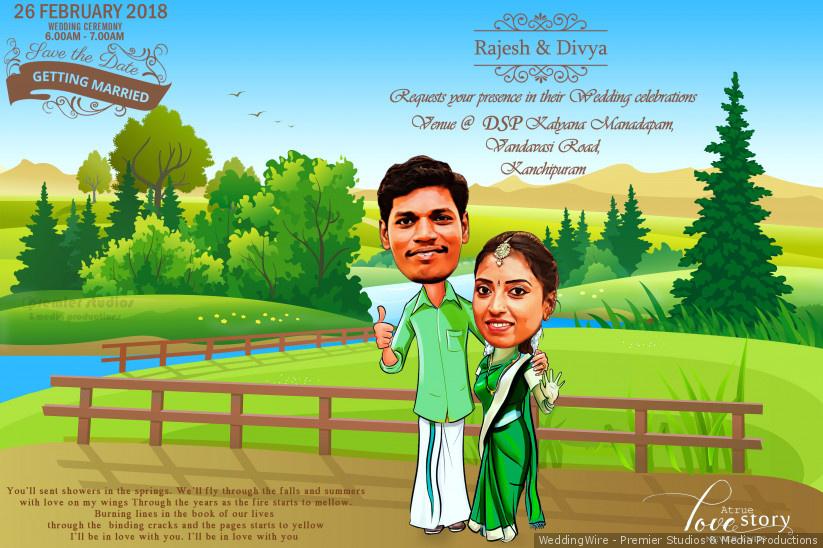 For those looking to give their invitation card a regional touch, why not go for wedding fonts in your mother tongue or a regional language that you want for your guests. Writing a Shlok in Hindi or having the wedding card matter in Tamil, for example, will give your cards a traditional touch. You can use Hindi fonts like Glegoo, Martel and Poppins, and for the regional ones, you can search online.
5. Mix and match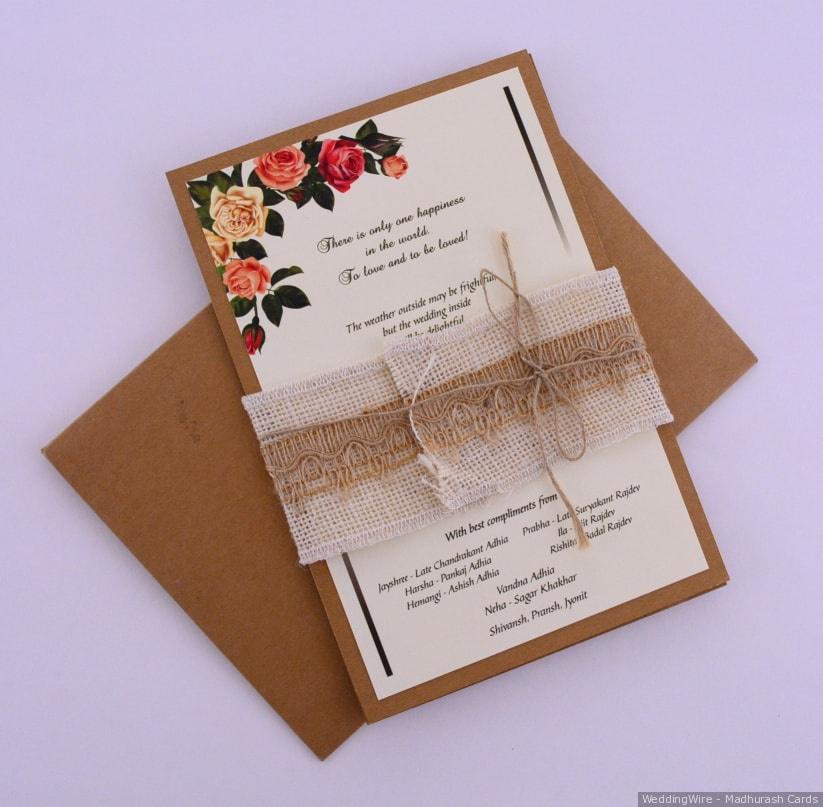 It's your wedding fonts, pick as many as you please. Use some on your wedding invitations and stationery, and the rest for your photobooth, if you're getting one, on the direction signs, on cards attached to wedding return gifts and wherever you want to place them. Remember, there are no rules to adding them. Just ensure that they go with your wedding style or theme. And if you can't decide, ask the professionals. We're sure your wedding invitation vendor would be happy to help you out with their expert advice.
6. Downloading wedding fonts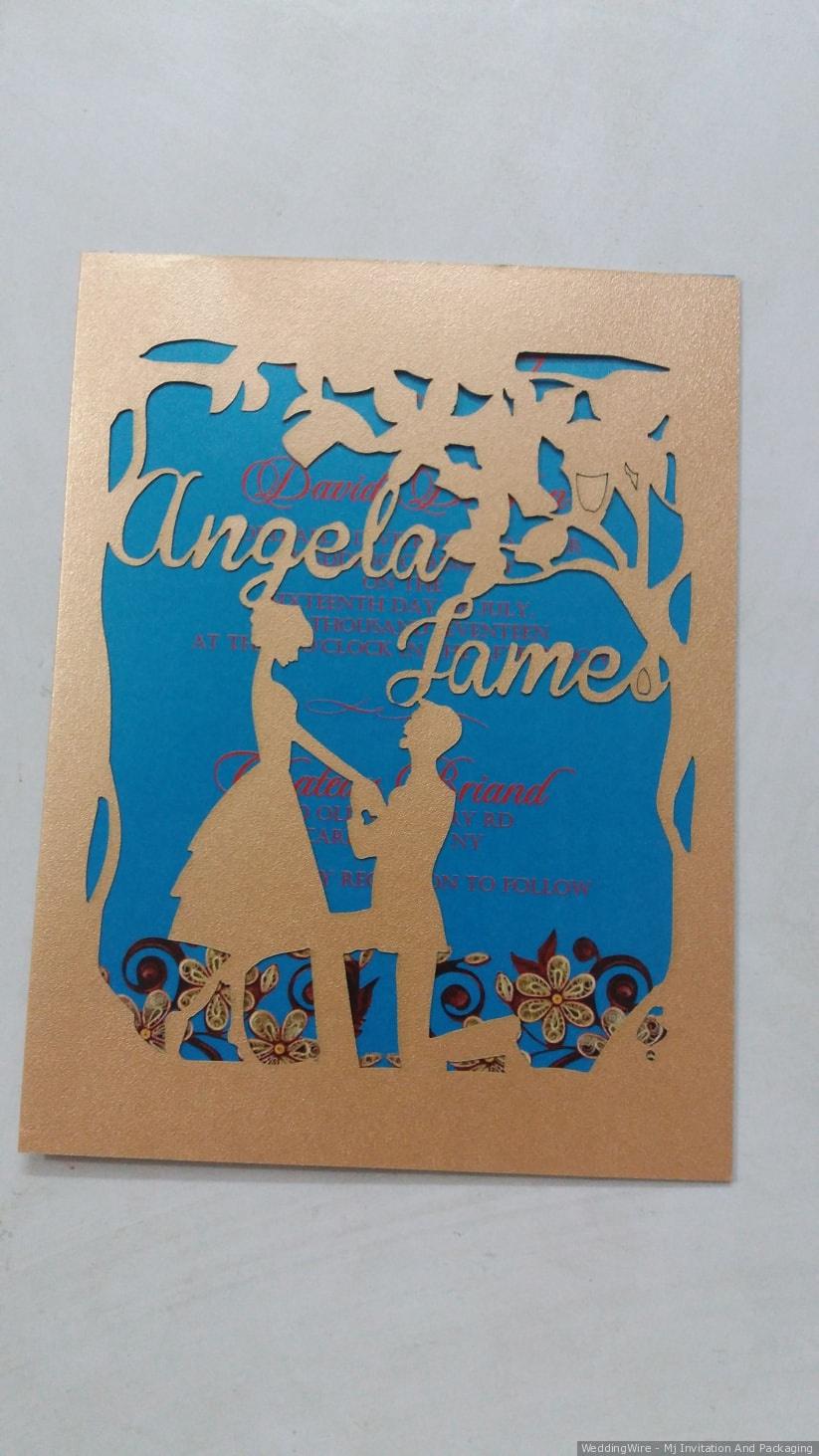 There are various other fonts that are easily available to download on the internet for free! Just a simple google search will land you up to hundreds of readily available wedding fonts for downloading. This is a great option for someone who is DIY-ing their invitation at home. To help you out, we've listed some of the wedding fonts.
Formal wedding fonts: Tenor Sans, Bebas Neue, Julius Sans One, Text Me One and Glass Antiqua.
Informal wedding fonts: Princess Sofia, Euphoria Script, Niccone, Clicker Script, Sunday, Berkshire Squash, Courgette and Selima
Some Additional Tips to Help You Choose Wedding Fonts as per Your Choice and Liking
Now that you have narrowed down the card that you will be choosing for your own wedding invitations, now we will enlist some pointers to help you make your wedding invite totally one of a kind.
1. No matter how stunning your wedding font is, it will not impress your guests unless the font matches with the colour of your card. If your invite is brown in colour, then a wedding fonts in a shade of black will not make a cut. Therefore, before you finalise the font ensure that it gels well with the base colour of your invite
2. Stay with one chosen wedding font only. Don't have too many different wedding fonts while penning down your invite. Simplicity is the key to keep the font uniform across your entire wedding invite.
We understand that the variety of wedding fonts can be intimidating as there are so many options available. Just keep in mind that whether you want a formal or informal invitation, stick to a design template, shortlist what wedding fonts you like and test them out by printing out samples. In no time you will crack it and have yourself some pretty looking wedding invitations. Now that you know all about wedding fonts, you are all set to get those invitations printed and sent! We hope now you are feeling more pumped then ever to finalise your wedding font and get your wedding invites printed right away!
Get in touch with the best wedding invitation card vendors near you to get the job done.
With Inputs from Kanupriya Manchanda