Unique Wedding Invitations That Made Us Go 'Okay, Wow!'
Looking for some major inspiration for your wedding invitation cards? Well, look no further because these news-worthy unique wedding invitations will blow your mind.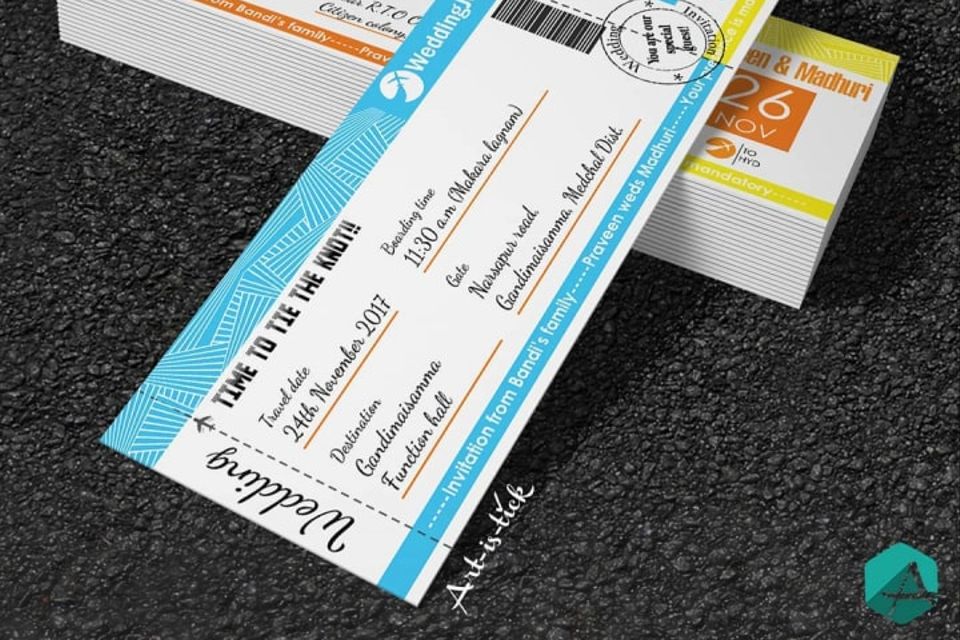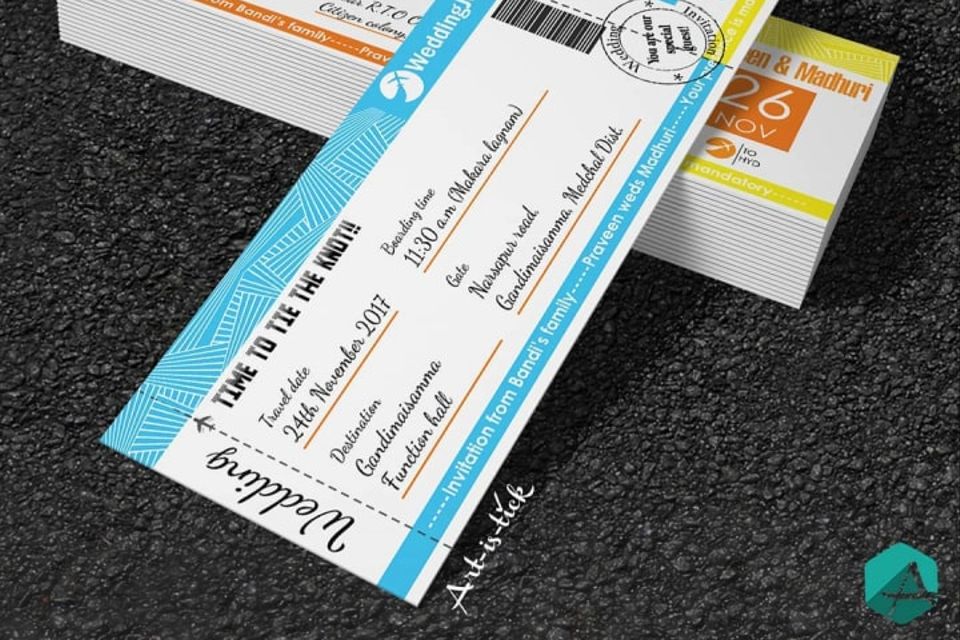 Image Courtesy: artistick graphic design
Who doesn't want everything about their wedding to be special, beautiful and unique, right? Everybody does. And probably this is the reason why some people just go all out with one thing or the other when planning their big day. While some opt for a unique destination or venue, others decide to go for some crazy decor or theme for their Shaadi. And then there are some people who channelise all their creative energies into coming up with a unique wedding invitation, something that leaves their guests wondering.
They are just not satisfied with a simple floral or paisley design and a mithai ka dabba. They want to be different, do differently. If you are someone who has a hidden love for all things funky and quirky and out-of-this-world too, then these unique wedding invitations will definitely blow your minds away. And oh, did we mention that most of these have been in the news for how crazy or catchy they were? Well, now you know so scroll on and be amazed or inspired.
1. Support BJP, will ya?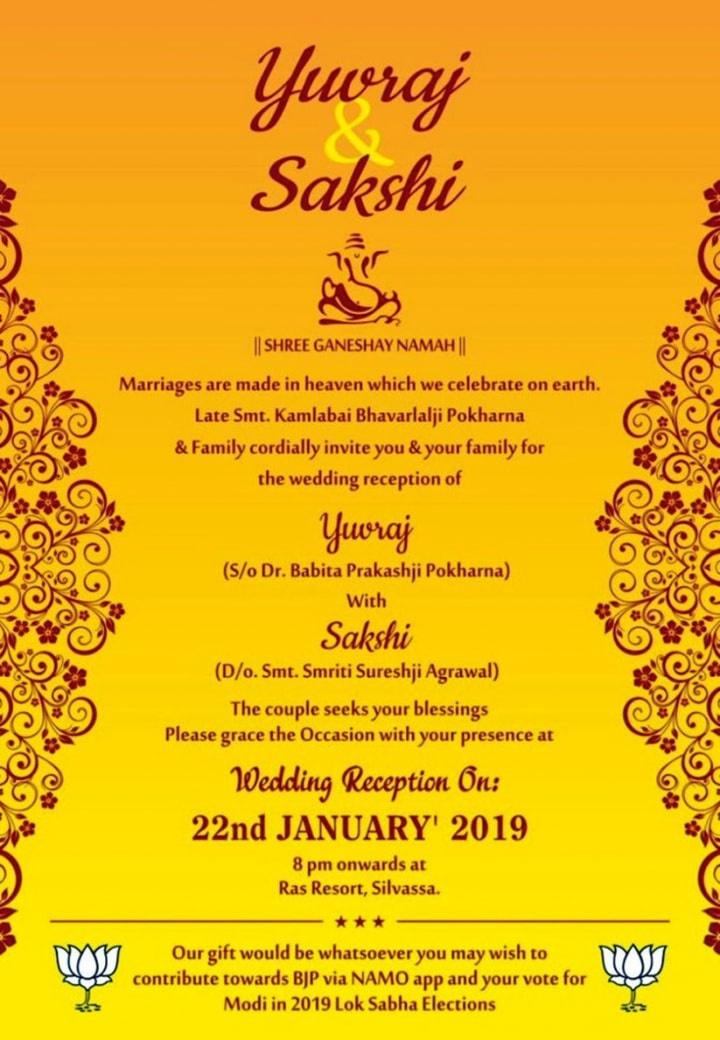 Image Courtesy: Pinterest
Alright then, this one definitely tops our charts of the most creative and unique wedding invitation we have ever come across. We have seen a lot of funky things happening in the wedding business but this one has to be a first. A Gujarati couple's wedding invitation had an appeal to the guests which asked them to vote for PM Modi in the 2019 Look Sabha elections as their way of blessing the couple. Two more such wedding invites with similar appeals also did extensive rounds of the internet and shocked us to the core. Our country is actually obsessed with politics, it seems.
2. The Ambani galore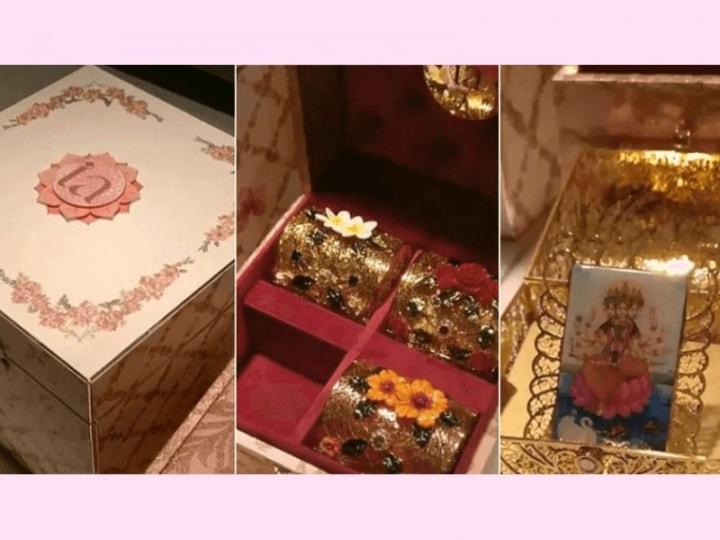 Image Courtesy: Facebook
And coming to the topic of the Ambanis, Mukesh and Nita we mean, anything they ever do is larger-than-life. So, it was no surprise at all that they decided to distribute extremely expensive and unique wedding invitations for their daughter Isha's wedding to Anand Piramal. If rumours are to be believed, then each of these wedding invitations contained gifts made of precious metals and gems and played the tunes of the Gayatri Mantra when opened. And oh, it cost 3 lakhs each, so talk about lavish. After Isha, her twin brother Akash is all set to tie the knot with Shloka Mehta and even their wedding card is no less than Isha's. It reportedly costs near 20 lac each and has a tiny temple made of gold with it. Wow, the Ambanis really know how to go all out, don't they!?
3. WhatsApp wonders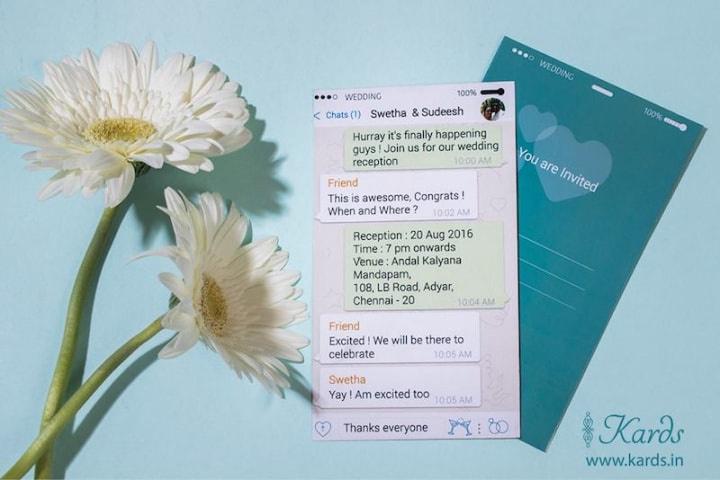 Image Courtesy: Kards
WhatsApp has become a huge part of our lives and millennial couples know this well. This is the reason why a lot of couples these days are opting for WhatsApp themed unique wedding invitations which are really cool if you ask us. When social media caught a whiff of these unique invites, it went into a frenzy of sorts. It became quite a rage and now most unique wedding card designers offer the design to their clients.
4. Cracking chemistry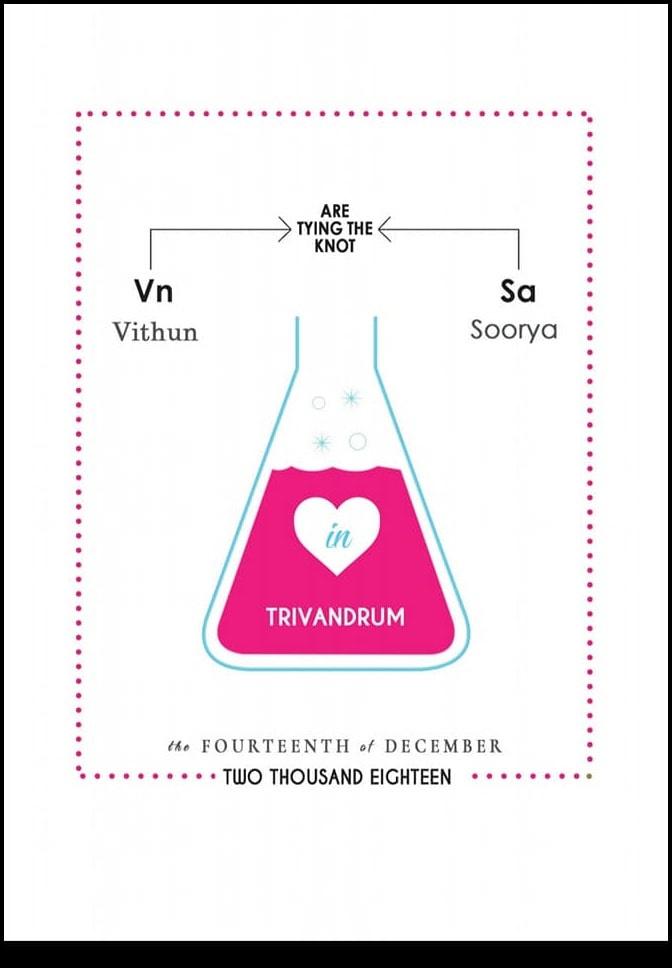 Image Courtesy: Soorya Vithun Nair facebook
This was another really smart and unique wedding invitation that went viral on the internet because of how clever it was. Not just Chemistry nerds out there, but even Shashi Tharoor could not help but comment on the ingenuity of this invitation.
5. Crime Master Reddy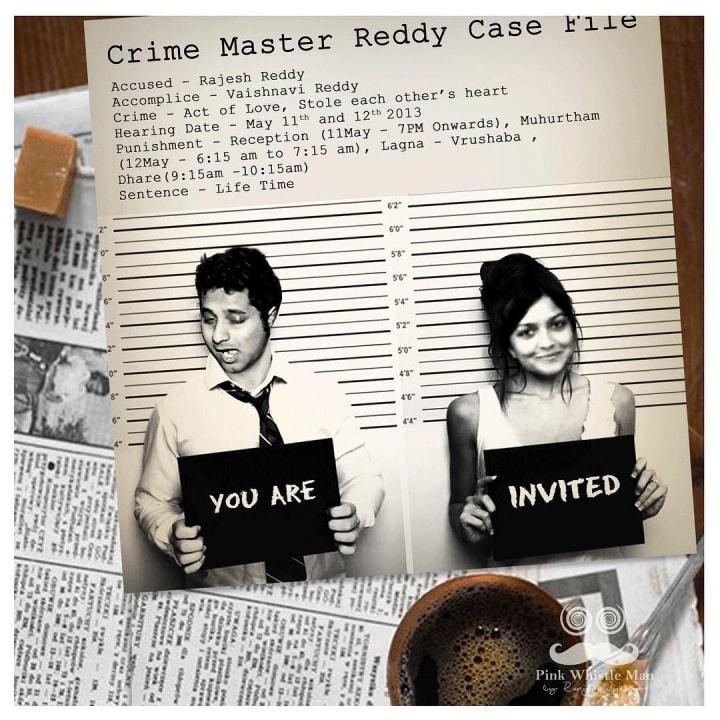 This black-and-white digital wedding card might have looked dull to some and not made it to the news or social media galleries, but we for sure loved it for its originality. Everything right from the pictures used and the text, it was right on point. This must have cracked up each and everyone who received it, we have no doubts.
6. Ticket to fun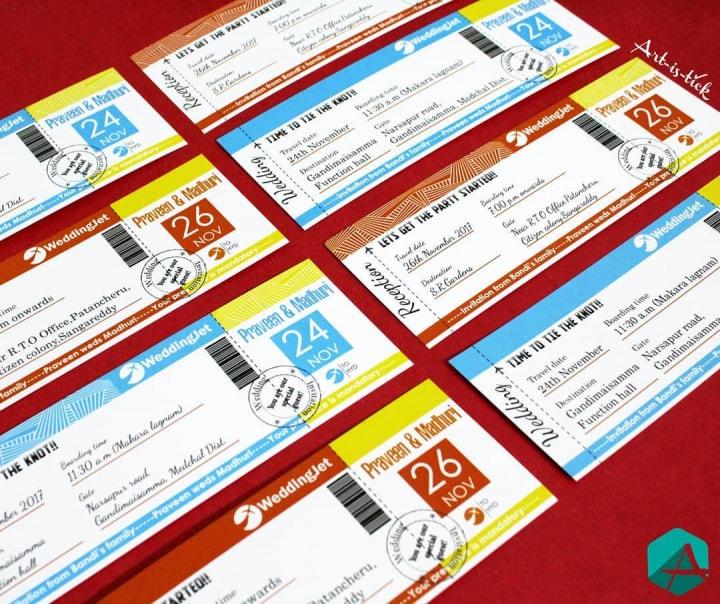 Image Courtesy: artistick graphic design
We know we are not supposed to be biased towards any of the things we show you, but these super adorable and super unique wedding invitations just took our hearts away. They literally had us at hello! A wedding invitation in the form of a ticket, come on! Only a very creative person could have thought of this. These unique wedding invitations are becoming a quick favourite with many millennial couples out there, not only because of how chic and trendy they are but also because they are not bulky. These invites are just the right thing for you if you are of the opinion that your wedding is supposed to less traditional and more fun. Not just for you, but for all your guests too.
7. How about an LCD?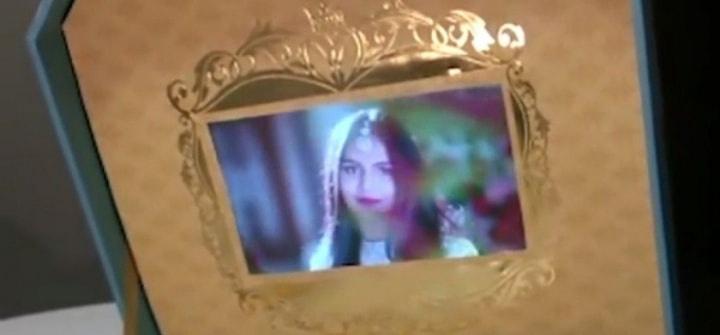 Image Courtesy: United Punjab FC
And how can we forget this one? Indian politician Gali Janardhan Reddy's daughter got married and her wedding invite was the mother of all unique wedding invitations ever. It had a tiny LCD screen fitted inside the box which played videos of the couple and their family. Nope, we are definitely not kidding.
These were some of the most awe-worthy and unique wedding invitations we have ever come across. Got any idea or two from these? We hope you did!
Have you ever seen any such completely crazy and unique wedding invitations? We would love to know if you have! Tell us all about them in the comments section.