7 Stellar Ideas for Designing Indian Wedding Invitations to Make It a Moonwalk While Saving You Those Extra Bucks
Are you on a budget for your big day? Take a look at these easy ways to save money on your Indian wedding invitations while your guests get ready to join the grand band baja baarat on your wedding.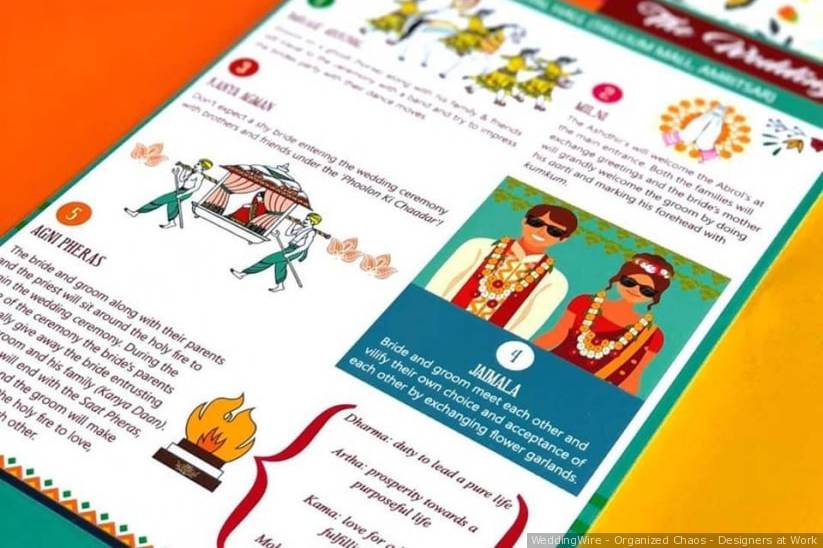 Getting married these days doesn't come cheap. From the venue to food, and from decorations to dresses, everything needs a lot of money. If not done properly, even a small thing like wedding invitations can set you back a few thousand. The wedding is one of the biggest celebrations for the couple and apart from the two lovebirds, they are also an important and joyous ceremony for the family members and this is why you tend to go overboard and the OTT (over the top) preparations to make it a flawless affair makes it an extravagant one too. So what do couples on a budget do? The obvious answer is they play it smart and walk on calculative moves from the Indian wedding invitations to the catering and DJ and all of it under one list. How?
We share with you some easy ways to save money on Indian wedding invitations. Have a browse!
1. Create a Budget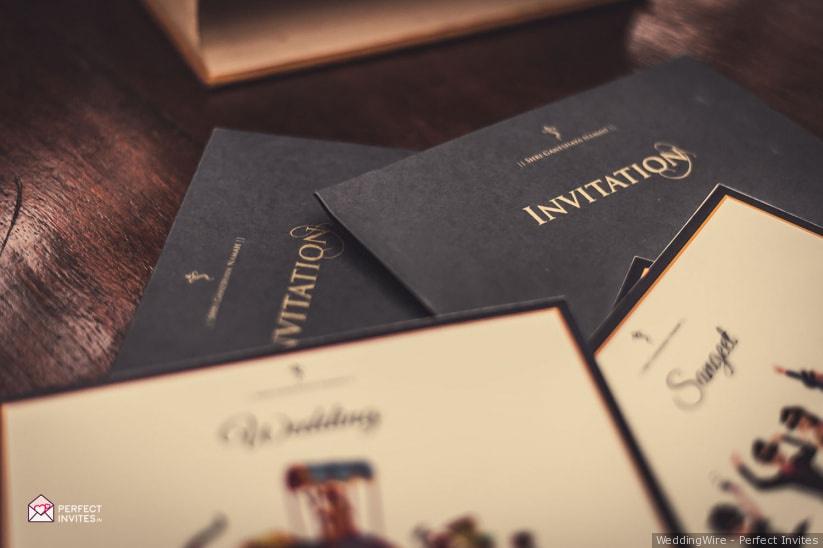 Like everything else, it is very important to determine in advance how much of the total wedding budget will be allocated for wedding invitations and make all the efforts to stay within the range. There are a certain number of people that you wish to invite on your wedding, certainly, some more on your other pre-wedding ceremonies and so on, and with a few up and a few down you need to prepare it before-hand. A bulk order always helps you get the overall price reduced at a good rate of discount. Check with the vendor for ways to save money in conjunction with the tips given below.
2. Plan Ahead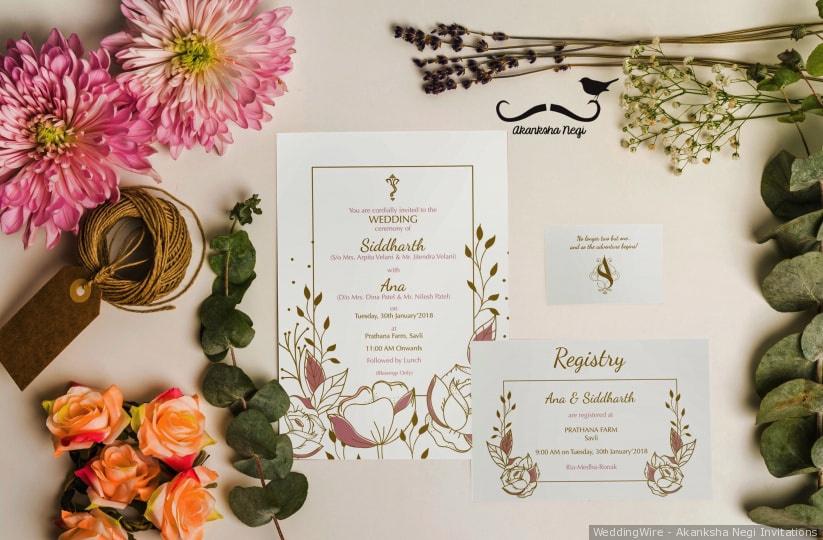 Anything tends to be more expensive when bought at a last-minute, and wedding invitations are no exception. When you start planning your big day, sit down at the beginning and decide what type of invites you want. Take time to research and compare prices. If you plan to order online, planning ahead will also give you an opportunity to take advantage of bulk printing and minimal shipping costs which usually tends to be much higher at the last minute. Planning ahead will also be beneficial in case of online orders so you can check the final product and make necessary changes as and when needed. Indian wedding invitations have a guaranteed thing that there have to be quite many because the more the people, the better it is for a traditional Indian wedding ceremony. For such bulk orders, you need to plan on your guest list and decide on the Indian wedding invitations accordingly.
3. Keep Your Indian Wedding Invitations Simple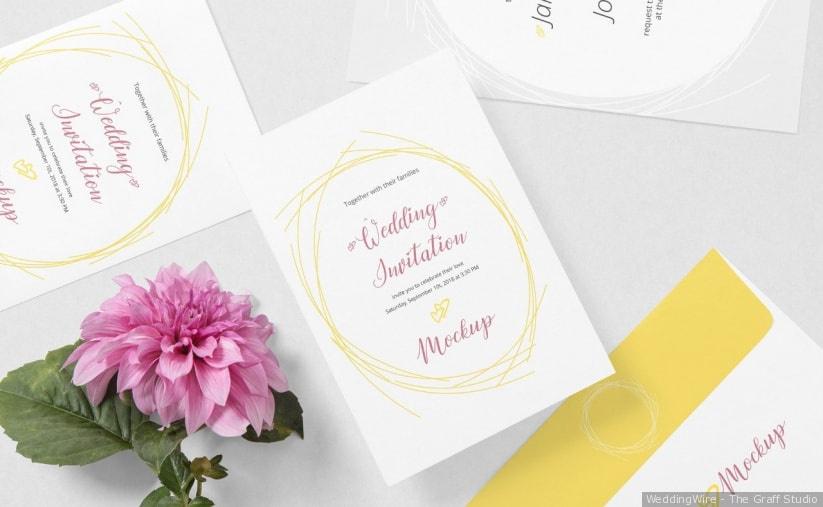 When it comes to Indian wedding invitations, there are a variety of styles available. From scroll and boxed to fancy decorative invites the choices are really endless. Consider sticking to simple and fuss-free invitations when you are on a budget. Also, depending on the number of functions, avoid including several sheets of paper. Use the same card and point out the different ceremonies that you want the guests to be a part of. The one odd two ceremonies that you want only specific guests to attend, you can make a handful of exceptions for them in the wording, or better if you can quirkily improvise them yourself.
4. Order Extras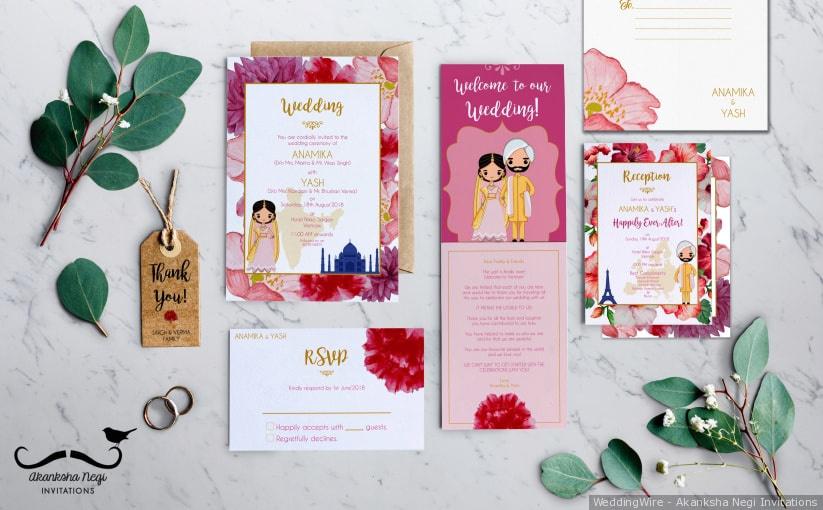 One of the biggest mistakes most couple make is ordering as little wedding invitations as possible as they are afraid of going over budget. But keep the odds in your favour and spend a little upfront to save money later. There are very high chances that you may end up needing to print more invites at the last minute. And trust us, it is a costly error as wedding invitation vendors not only have minimums for reorders but also charge a higher rate for rushed delivery. Do not order hundreds of them as extra or backup (just in case the coffee spills while it is in the vicinity and is stained or you lose one or you forgot to print one for the aunt because she stays far away) but a dozen up for the same reasons is not a bad idea. You can save on the last minute tension and hassle as well as the extra bucks.
5. Go Paperless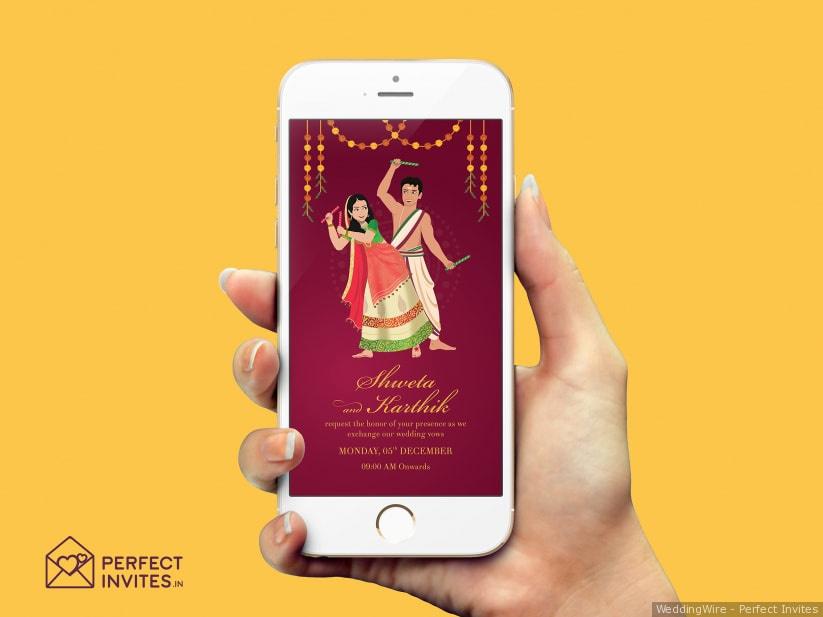 Digital invitations are a great way to cut a big expense from your budget. Incorporate the colours of your wedding and the overall vibe of the big day into the invitations just as you would in a traditional paper invite. Not only is it less expensive but eco-friendly as well. There are many online services that offer plenty of wedding invitation templates that are affordable and intuitive. You can also get Indian wedding invitations designed on your own and send it through WhatsApp or email and only have a few invites printed for those who are not tech savvy.
6. Proofread Your Invites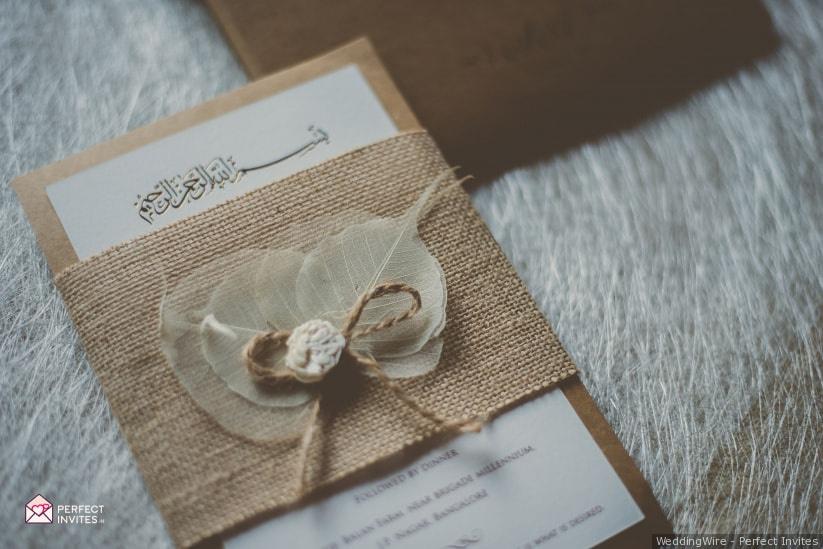 Another common Indian wedding invitation mistake is not to proofread it a couple of times. If you make an error then the cost of reprinting will come out to be double. So make sure to have different people proofread all the print materials for you even if you are a grammar-loving individual yourself.
7. Go for Standard Invitations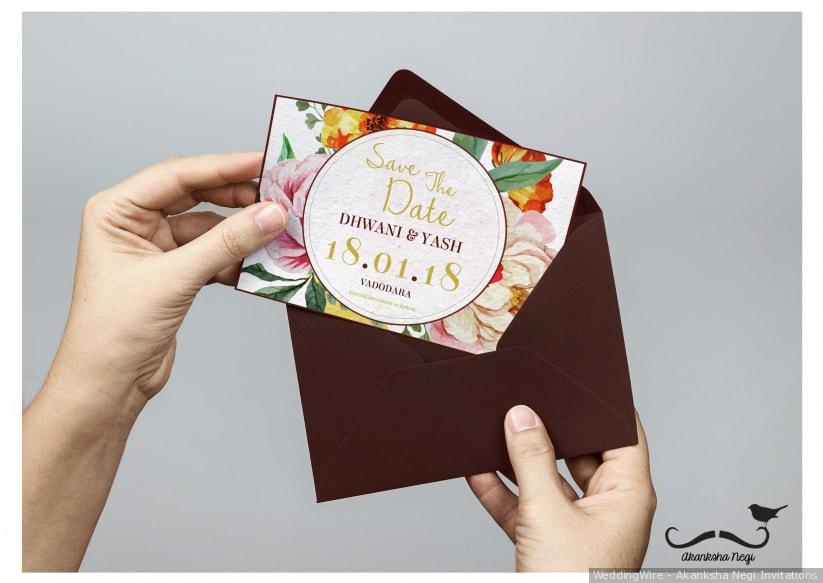 Stick with standard size wedding invitations to avoid additional expenses. If you have to courier the maximum invites, heavier and anything bigger than the standard size can increase the postage cost. So make sure to avoid additional frills and rigid items like wood or metal.
Where to Buy Inexpensive Indian Wedding Invitations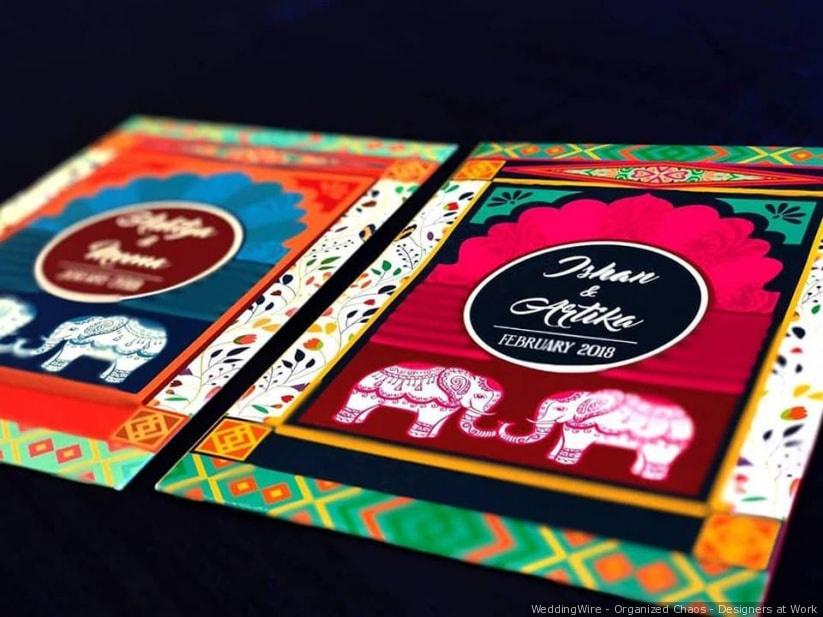 Go to the wholesale stores in your town for best deals on Indian wedding invitations. Some of the finest vendors can be found in Chawri Bazaar in Delhi which is considered to be the biggest wholesale market for invites.
Order Indian Wedding Invitations Online
If personally visiting the vendors is not your cup of tea, then you are in luck! These days there are a lot of online retailers that offer so many options for invitations that you are almost guaranteed to find something that captures the spirit of your big day. In fact, many online vendors also offer samples so you can get a literal feel of your invites before placing the ordering.
A wedding is not an everyday occasion, and your invitations should reflect that. But for beautiful invites, you don't have to spend a fortune. Above mentioned tips will ensure that your Indian wedding invitation cost stays within the budget.
Save money on invitations with the best of wedding invitation vendors in town.