Listing All The Hotspots of Chandni Chowk Market For Your Wedding Shopping Needs!
True that the Chandni Chowk market is the place for all your wedding trousseau needs. But do you really know the lanes dedicated to wedding shopping and how to be a smart shopper in this old town? Let us help you out here!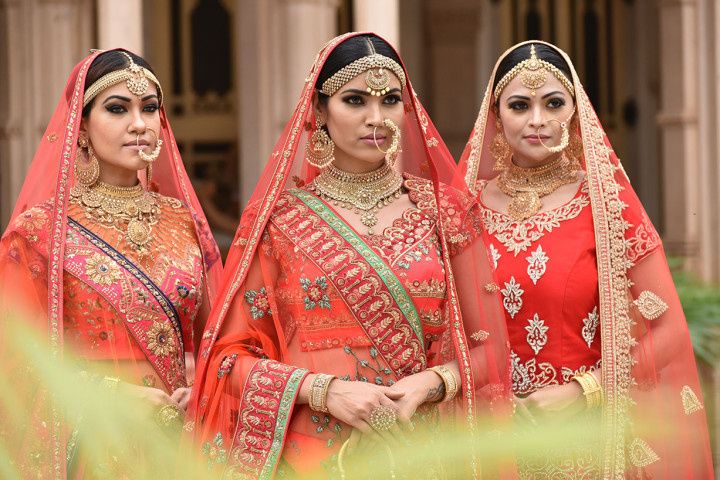 The Chandni Chowk market is a quintessential part of a landscape that marked the establishment of Dilli many centuries ago. As storytellers state, Chandni Chowk market used to be the heart of Delhi, equipped with all sorts of shops and sellers, selling everything and anything one would need in the various chores of life. With its history dating back to the time of the Mughals, the bylanes of Chandni Chowk were lit up at nights and were addressed as Meena Bazaars, famously known as Kuhs Ruz (Day of Joy). With a strict rule of no-man-present, these markets were specially set up for the queens and princesses to shop for the Norouz (New Year), buying fabrics and jewellery for the special occasion. This tradition is what, over time, gave way to lanes purely dedicated to ethnic wear and jewellery shopping, with decades-old shops run by different generations till date. Chandni Chowk market is where you will find unique wedding wear designs to designer rip-offs, jewellery original to fake with customisation available for the wildest of your creative designs possible.
To help you avoid getting lost in the wrong lanes of Chandni Chowk market, we have put down a list of where-and-hows for your perusal. This market hotspots list will help you navigate through the right lanes of wedding trousseaus, raw materials, jewellery and all the other wedding necessities. So pull up your socks and get on board the Chandni Chowk market shopping spree!
1. Dariba Kalan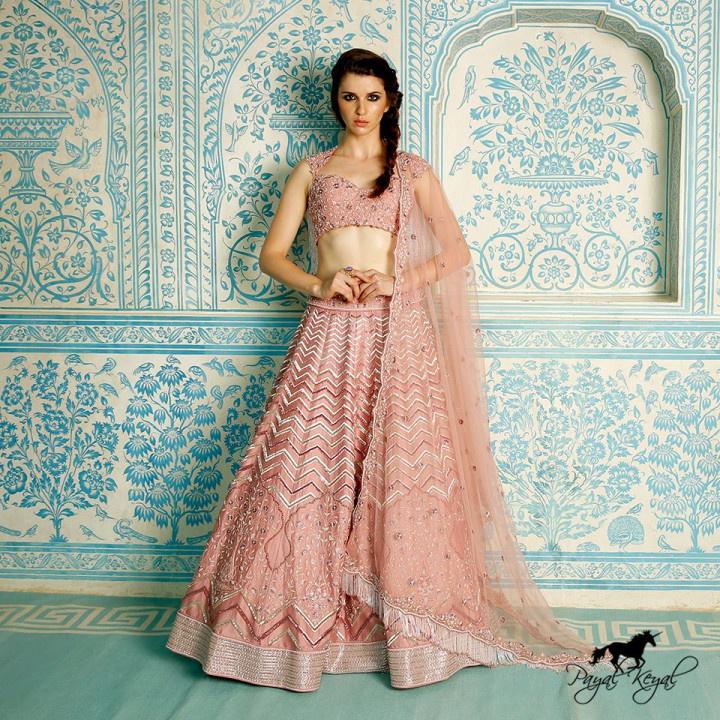 The silver lane of Chandni Chowk market, Dariba Kalan is lined up with jewellery houses big or small on both sides of the road. Mostly famous for silver jewellery, you can find a variety of local to upscale shops selling silver jewellery in an array of designs and styles for every occasion. Visit the famous Ram Parkash Vinod Kumar Jewellers for the finest quality of silver jewellery in a plethora of designs. Expect 20-25% cheaper rates on silver jewellery to what you can expect in other parts of the city. Don't judge the noisy lanes by their looks, because some of the finest quality of precious stone jewellery shops can also be found in Dariba Kalan. Check out the latest real jewellery designs at Diamond Polki Kundan Jewellery and Jankidass Jewellers who offer intricate Polki and Kundan jewellery designs. While the price range of silver jewellery can vary anything between ₹500/- to ₹5,000/-, the real jewellery designs are at a starting range of ₹10,000/- and above.
2. Paranthe Wali Gali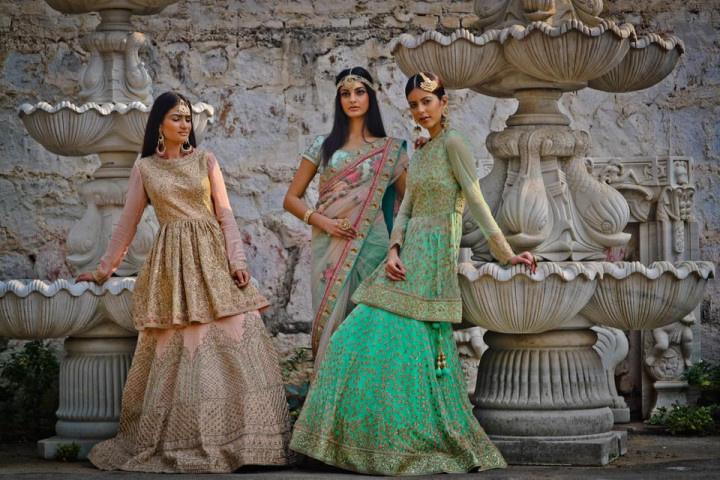 Although Paranthe Wali Gali is a universal landmark for lip-smacking Indian bread and the famous jalebi-wallah, the narrow lane that runs deep inside is equally famous for wedding shopping as well. This part of Chandni Chowk market is where you will find thousands of wedding trousseau designs and hundreds of shops offering just that. Starting from a basic quote of ₹7000/-, the wedding lehengas here can go up to a whopping ₹5,00,000/- per design. Ram Kishan Sarees, Shyam Garments, Roop Couture and Sohan Lal Mahender Kumar Jain are some of the best retail wedding wear sellers of this market. They offer all kinds of designer rip-offs, their in-house Kaarigar designs and offers custom-made outfits on quite a pocket-friendly quote. Don't get distracted by the fragrance of desi ghee Paranthe, as trying out wedding outfits back-to-back after devouring some Paranthe can turn out to be an exhausting affair otherwise.
3. Kinari Bazaar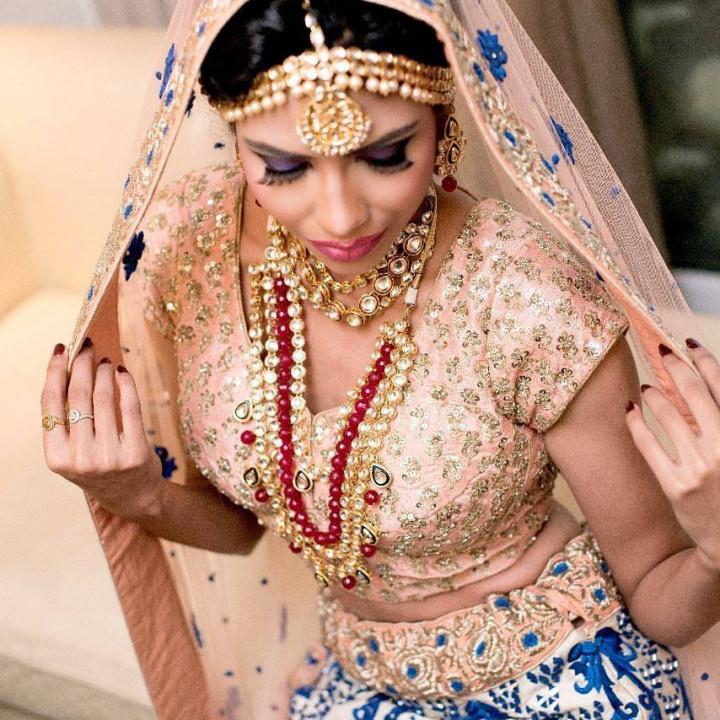 With limitless options to customise your heirloom wedding trousseau to designing your own lehenga or saree set, Kinari Bazaar is the hub of embellishments, decoratives and jewellery alike. Be spoilt for choice as shops over shops offer a huge variety of trousseau embellishments, basic to the heaviest border laces to an array of accessories to add glamour to your wedding look. If you want to jazz up a basic saree or a lehenga, then seek bling that matches the saree/lehenga in a flattering manner. Starting range of raw materials here can be as low as ₹30/- while the lace-work can go up to a few thousands of rupees as well. Don't miss out on purchasing beautiful artificial brooches and necklaces for as low as ₹50/- per piece. Remember, that it's only at Kinari Bazaar where you get offered a wholesale price tag. While you're at it, check out an intense market bylane of Kaleerein and Chura in a variety of colours, designs and qualities as well!
4. Nai Sarak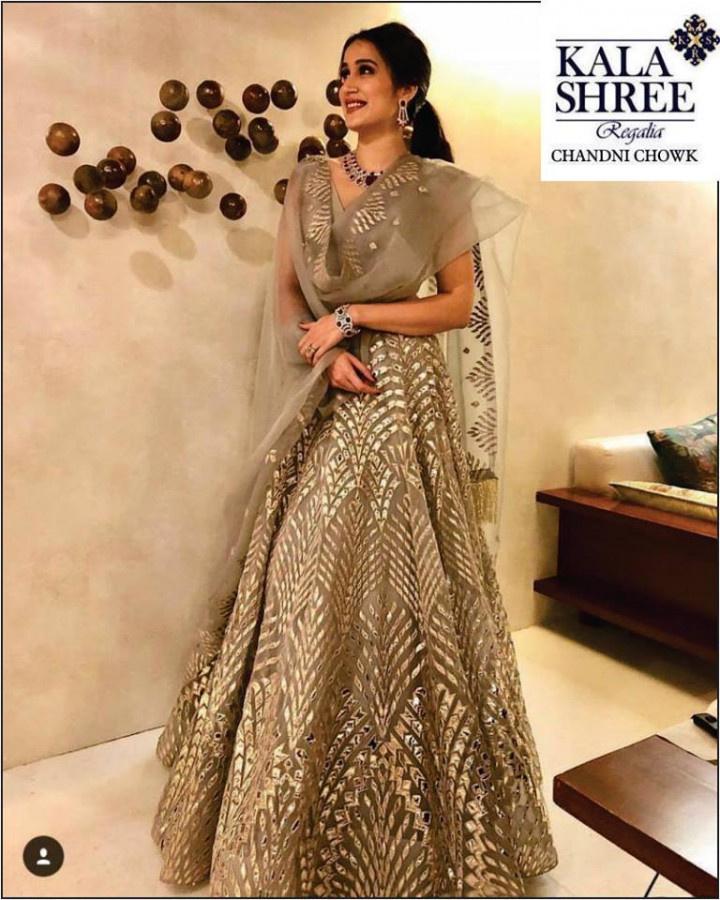 Truth be told? This is the Chandni Chowk market area that renowned designers of India visit to get inspired and purchase raw-materials for their couture designs. Find ready-to-wear bridal lehengas, semi-stitched retail wedding apparels and stitch-to-order services available on demand. You can watch out for a subtly printed saree for your Mehndi ceremony to a heavily embellished in-house wedding design on the same lane. You can shop for traditional saree designs at Poddar Sarees, catalogued Anarkali suits in a variety of embellishments at Rajdhani Suits or a celebrated couturier's designs available at Surya House. Expect to shell out anything between ₹5,000/- to ₹5,00,000/- to find your soul-lehenga-mate here!
5. Maliwara Bazaar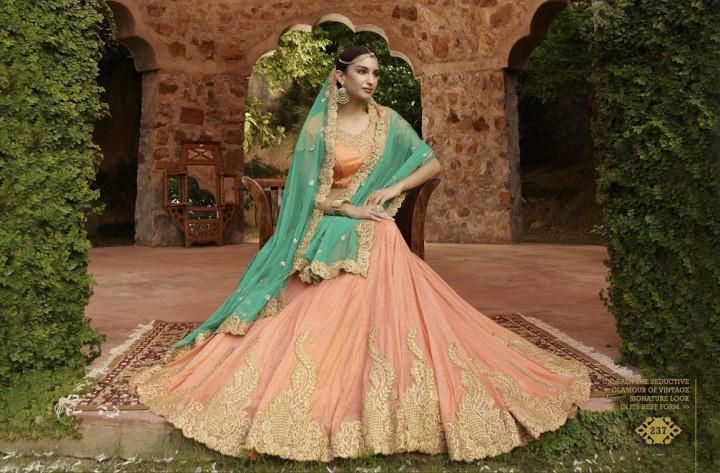 Did you know that many bridalwear shops here export and offer international delivery as well? That's how big this market is when it comes to trousseau shopping. If getting imitation jewellery and imitated latest designer collections is on your list, then the lanes of Maliwara Bazaar are where you should be heading to first. The city famous Chhabra 555 offers bridal lehengas, shararas, cocktail gowns and even fabrics by their in-house designers. There are various apparel shops here, such as the decades-old Jagdish and Sons, offering wedding clothing selections suited for the entire family. From designs starting at as low as ₹2,000/- the price tag can go up to a few lakhs, with a great scope of wholesale discounts. Maliwara Bazaar is also famous for being the biggest wholesale ethnic blouses market.
This Chandni Chowk market supplies a massive range of blouses across the country in various qualities, designs and sizes. Call Chandni Chowk market your one-stop destination for all the wedding shopping. To avoid wasting time looking for the right market lane for the right shopping list, proceed towards any of the above-listed hotspots. Old Delhi is famous for bargaining, so don't fret from trying your luck at bargaining before every purchase and don't stop yourself from exploring for more options as the variety is endless here!
Surf through our Chandni Chowk Market vendor's list to get the best deals out of these bylane markets.