9 To-Dos For A Beach Wedding In Goa To Get A Party That's Worth A Lifetime For Everyone
Have you always dreamt of a picturesque Beach Wedding in Goa? Well, it's time to make it true. Read to know more on how to make the most of your dream wedding in Goa.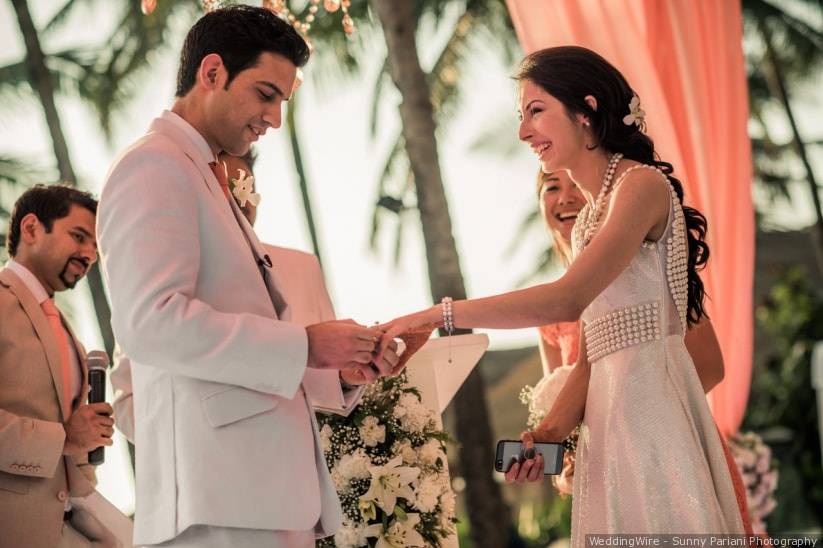 Saying your wedding vows on the cool, silvery sand while the sun sets over the Arabian Sea - doesn't it paint the picture of your quintessential fantasy wedding? A beach wedding in Goa would mean you can live your fantasy with all your loved ones around you. Imagine a week-long celebration with your friends and family at one of the most exotic destination wedding locations in India.
But with big dreams, come bigger planning responsibilities! Hiring wedding vendors, venues, and making arrangements for all the events - yes, wedding planning can be exhausting. However, don't sweat it! Take our cues on how to plan a stress-free beach wedding in Goa and make it a gala event!
1. Time it Right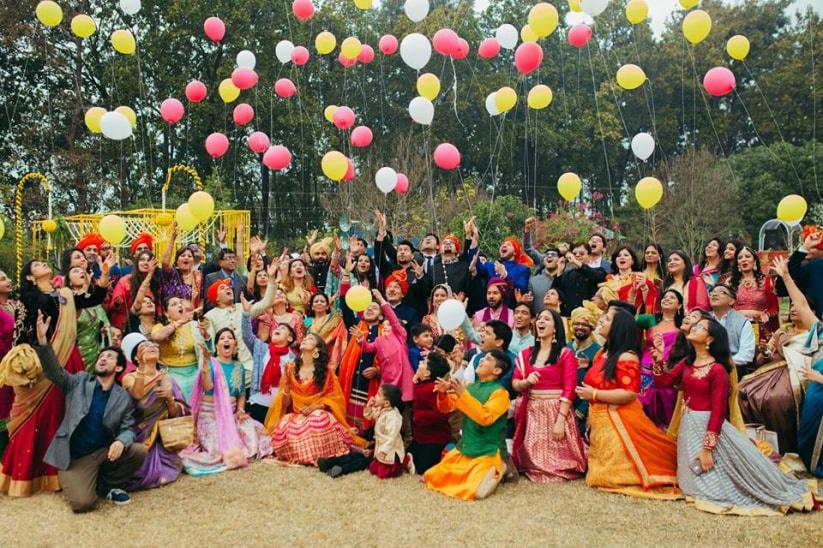 One of the most important factors to consider while planning your beach wedding in Goa is choosing the wedding month. If you're consulting an astrologer, try to ask for dates between the months of October-March.
Thanks to the ideal weather during these months for a beach wedding, you can plan most of your wedding ceremonies outdoors. However, if you wouldn't mind having your wedding functions indoors, plan your wedding during the summer months of April-June for off-season rates.
2. Generous Packing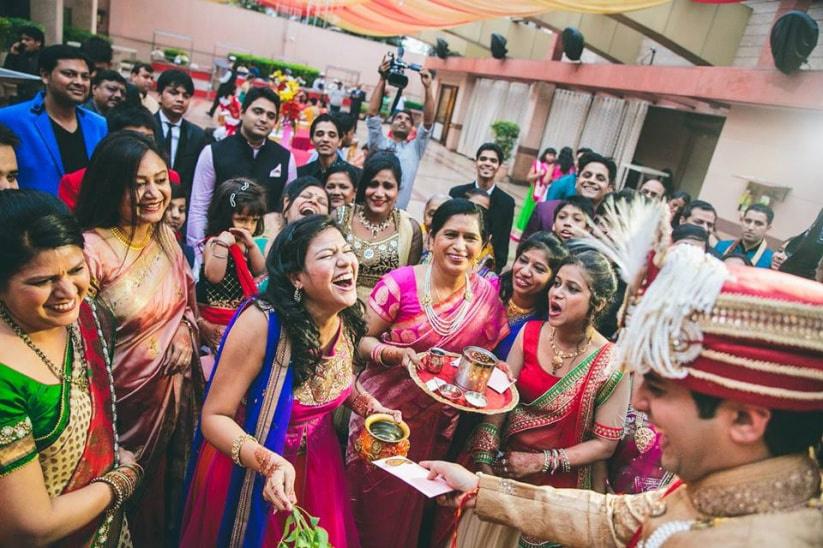 Yes, you do need to pack (and carry) a lot of things if you're going to a beach wedding in Goa. You cannot afford the risk of missing anything and consequently overspending. Counting together, your Goan packing list would include every wedding event's attire & makeup, trousseau, bridal jewellery and return wedding gifts.
Apart from these, make sure you've also packed all the beach essentials like sunblock, umbrellas, hats, scarves, sunglasses for yourself and guests.
3. Organise a separate bachelor's/bachelorette party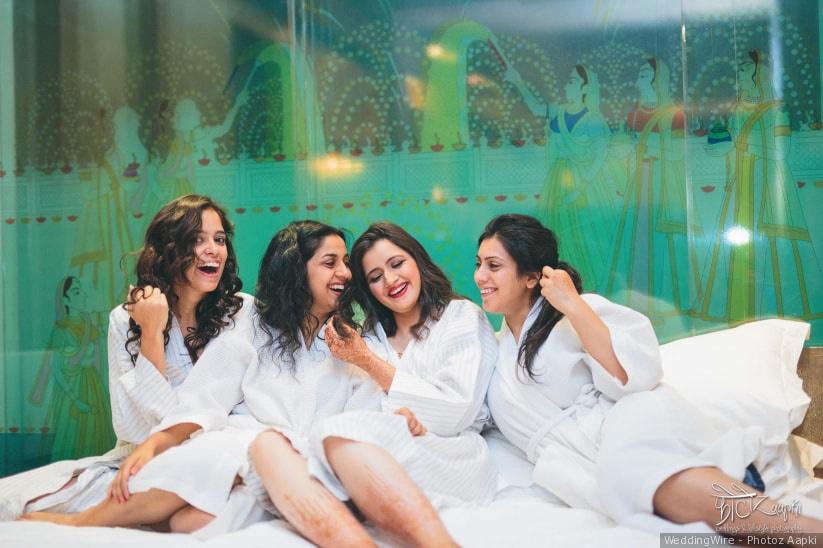 You're at Goa with your squad. Ye! Now, make the best use of this situation with a bachelor or bachelorette party on the beach or while destination hopping across this holiday central.
For a residential bachelor's party, ensure that you've ready access to friends, alcohol and have planned a few bachelorette party games that fit the situation perfectly.
4. Stay well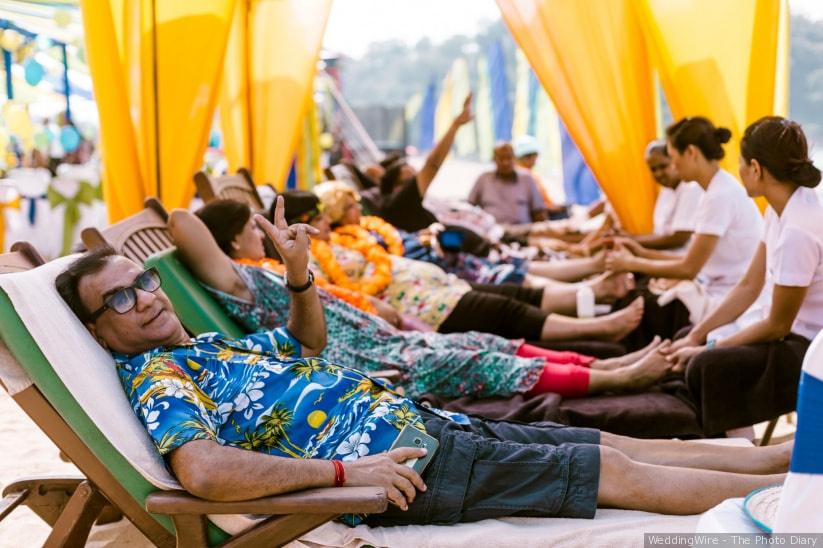 Selecting a wedding venue for a beach wedding is just as much fun as planning the entire beach wedding. And why is this fun? Because it's not going to be just another wedding venue...it will be THE venue for your beach wedding in Goa.
Choose a beachside hotel or resort with a swimming pool. That would simply shoot up the fun quotient. Let yourself and your guests exploit the opportunity of staying close to the sea. Take midnight walks on the beach, sunbathe or watch the sunset over the sea from your hotel balcony. You can even arrange some of the wedding ceremonies on the beach hassle-free, without having to travel.
Some of the beautiful beach resorts and hotels in Goa are:
5. Fun Travels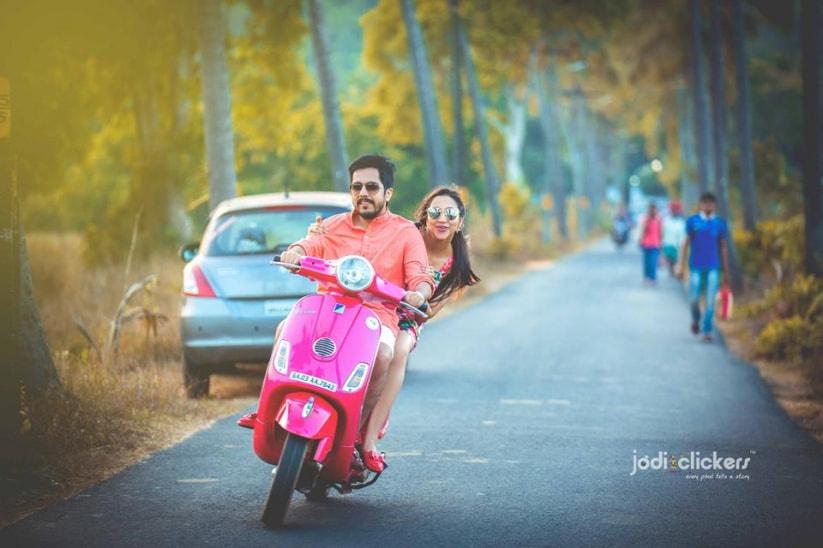 Now that you're in Goa, how about extending your wedding to a mini holiday with family and friends? Hop on a bus for local sightseeing while playing the customary Antakshari on the bus.
Or talk to the local transportation for hiring bikes and go for fun rides to the beaches and churches. Exploit the opportunity of your beach wedding in Goa in every possible way.
6. Eat, Drink, Dance, Repeat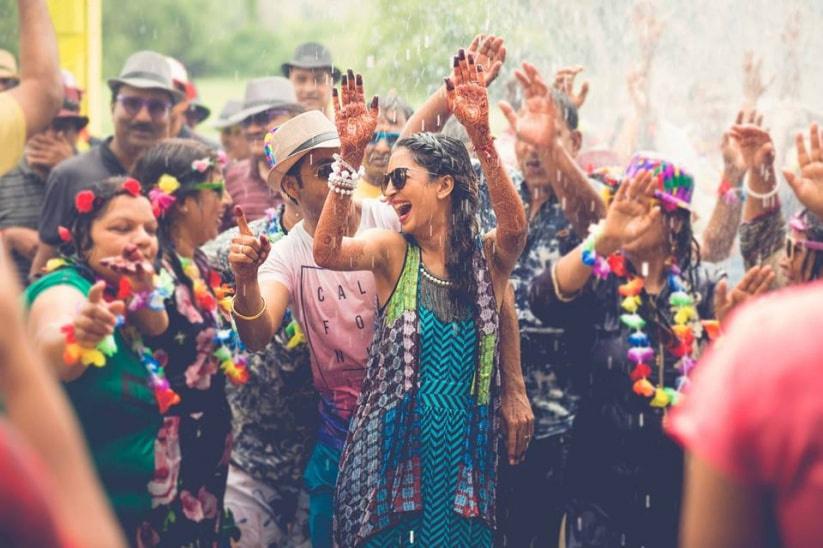 Because what's the point of a beach wedding in Goa otherwise, right? Hire a local caterer for authentic Goan and Konkani coastal cuisines for your wedding menu. Spoil your guests with a wide range of prawns, fish, crabs and oysters. Go for quick bites and snacks like fries with dips, sandwiches, fritters, cheese plates, chips etc. on your Haldi, or pool parties. Include lots of summer juices, beer and cocktails for an exclusive beach vibe.
Spice up your Cocktail party with Goa's famous Feni and let the crowd go wild. Ask your wedding DJ to play your favourite numbers and dance till dawn on your Sangeet night.
7. Deck it up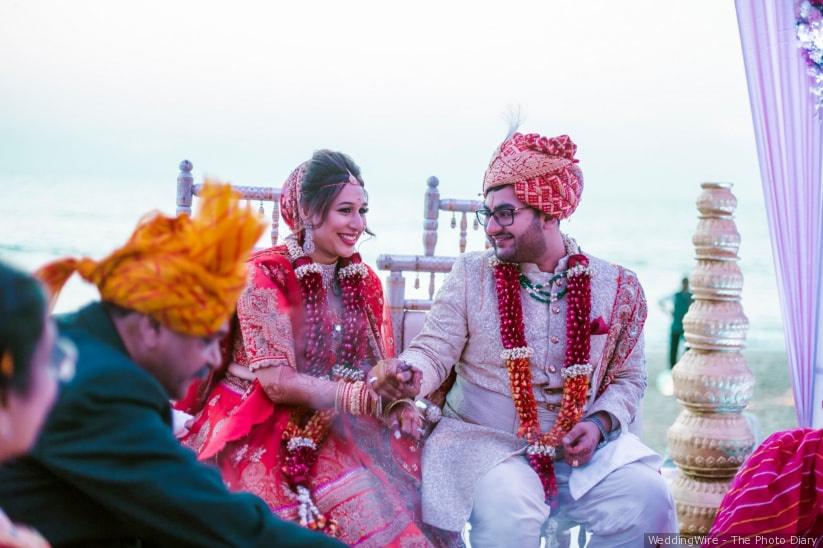 Your wedding decor should scream "beach wedding in Goa" so decorate accordingly. Ask your wedding decorator to go for simple outdoor decoration like drapes, flowers, streamers and floral hangings than lights in breezy colours. Also, ensure the colour of your stage decorations is in sync with your bridal lehenga.
Here are a few points to keep in mind while planning a beach wedding in Goa:
It's advisable to go for local wedding florists for a destination wedding. It's convenient in terms of availability of seasonal flowers and it's cost-effective.
Always ensure you have all the necessary licence and permits for a beach wedding.
Make sure to clean up after you're done with the wedding.
Research beforehand to get an idea of the cost of a destination wedding in Goa.
8. Fun Games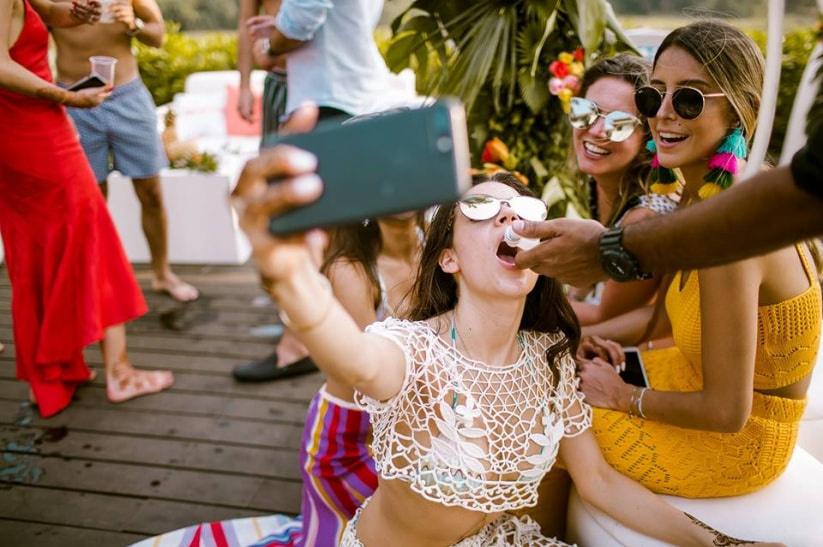 This is the part that everyone eagerly awaits on a beach wedding in Goa. The fun wedding games! Here are some super exciting ideas for beach games between the groom squad and bride squad:
Beach volleyball and Frisbee matches
Tug of war
Cartwheel and Hula-hoop competition
All you can eat/drink contests
Beer pong contests
Sand art contests
Make the beach games more interesting by adding fun prizes and gifts in the end.
9. Pack for a Goan minimoon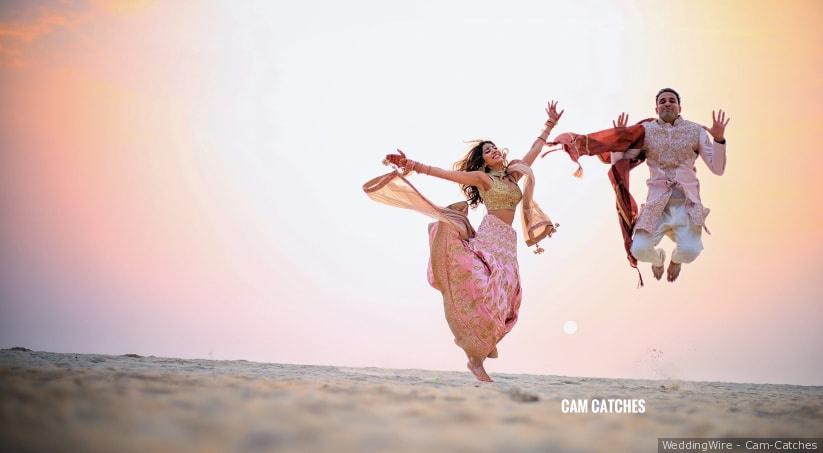 Done and dusted with the matrimonial festivities for a beach wedding in Goa? Now, focus on some private time together, before your big honeymoon break. Pack a few dresses to wear in Goa, which scream beach resort wear and get some fancy clicks in them with your new partner in crime forever, courtesy the wedding photographer who's already at the venue.
You can book a couple of nights together after the festivities for some good, personal me-time with your spouse. Either do this while the rest of the family packs for home or hop on to a scooty or bike right from the wedding venue.
10. Real wedding experiences - A beach wedding in Goa
Keen on some real-life experiences from couples who did it and did it absolutely right? Here are some couples who went in for a beach wedding in Goa:
A. Mandeep and Kanika's beach wedding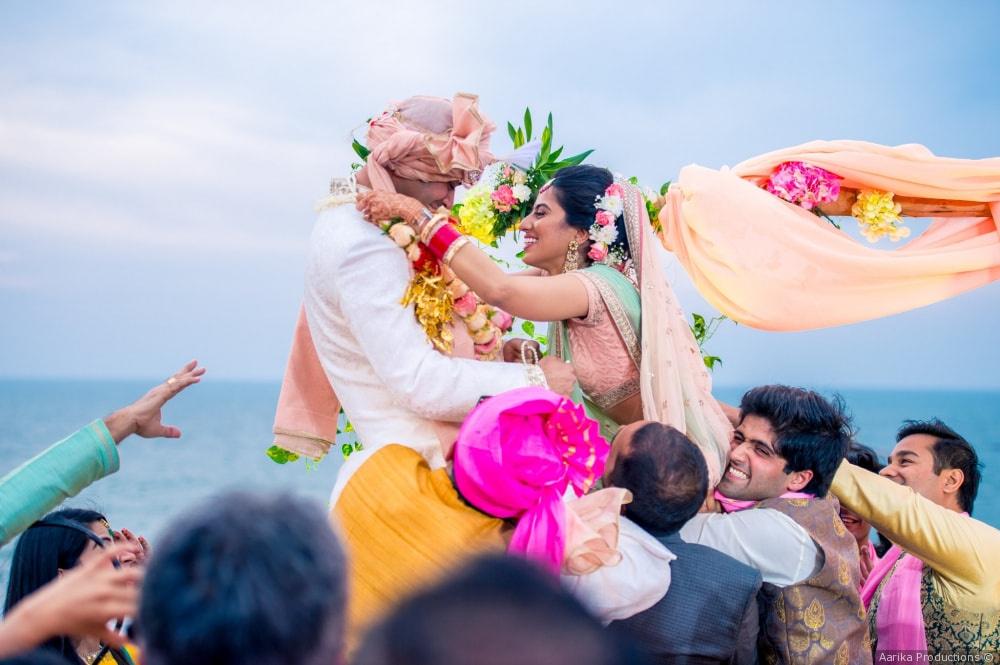 A peach lehenga, peach blossoms and peach decor lit up this day wedding under the sun and on the sands. The day descent onto the beach turned into a party held overnight after the rituals and everything else was wrapped over expertly. And when they were planning it, they chose to stay (and house) their guests at W Goa.
We do recommend flipping through Mandeep and Kanika's wedding to gain more insight into how they did it.
B. Konark and Sanskriti's beach wedding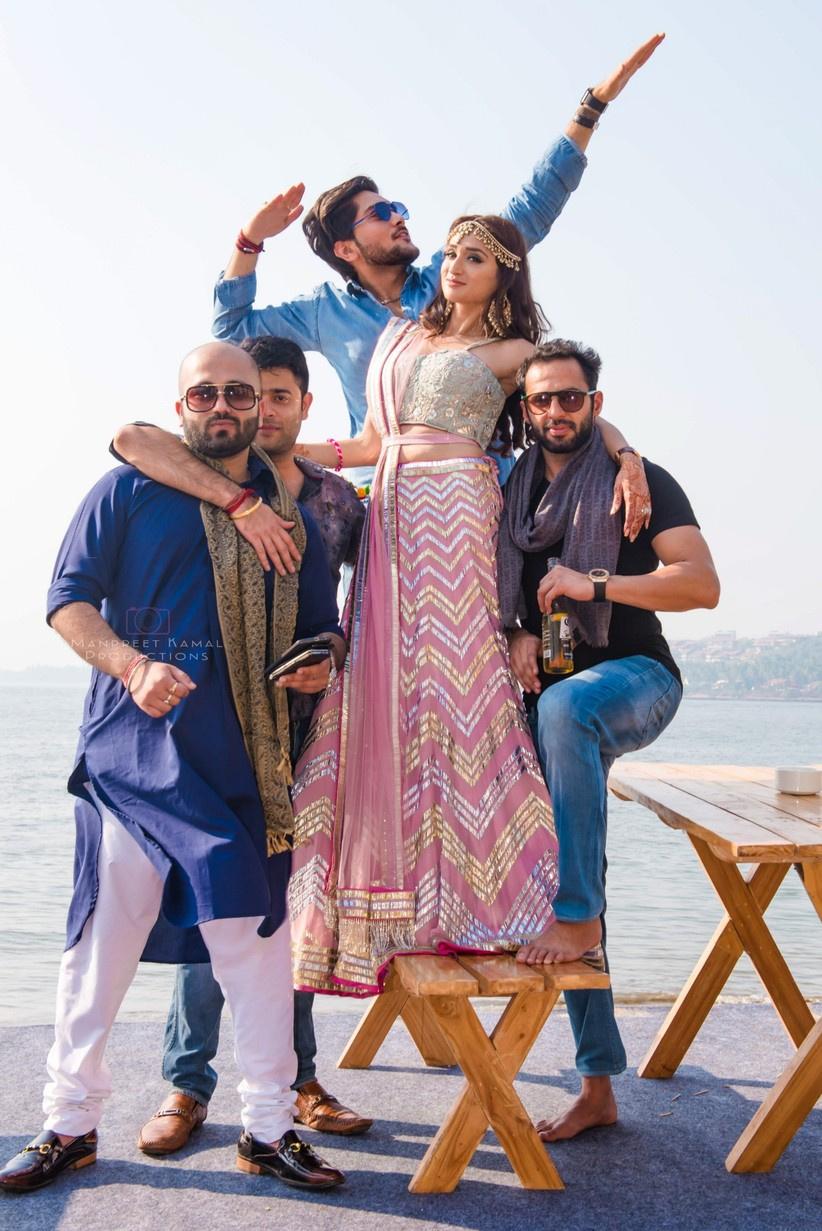 The exuberant Konark and Sanskriti descended on the beach with fun, romance and rituals in mind. They nabbed all three, with a pre-wedding shoot (captured perfectly by Manpreet Kamal Kaur), foreign performers for a sun and surf beach party, an ultra-glam Sangeet. The next day had a summery Mehndi (complete with a floral bridal seat), while the night ended with pheras under the starlit sky.
Browse through Konark and Sanskriti's splendid beach wedding in Goa for a full experience.
Goa has always been every couple's favourite destination for a beach wedding. And now you know why. Plan well and get confirmation from all your vendors in advance to avoid any last minute surprises. Talk to your wedding planners to get you the best possible deals. Make priceless memories of your beach wedding in Goa that your guests will always remember with a tear and a smile! Get on board with the biggest celebration of your life!
If you are still looking for more ideas for your Goa wedding, we've got them. So, go explore!