Questions You Should Ask a Wedding Venue Before You Book
From availability to music and catering, here's a complete list of questions you should ask a wedding venue before you confirm booking them.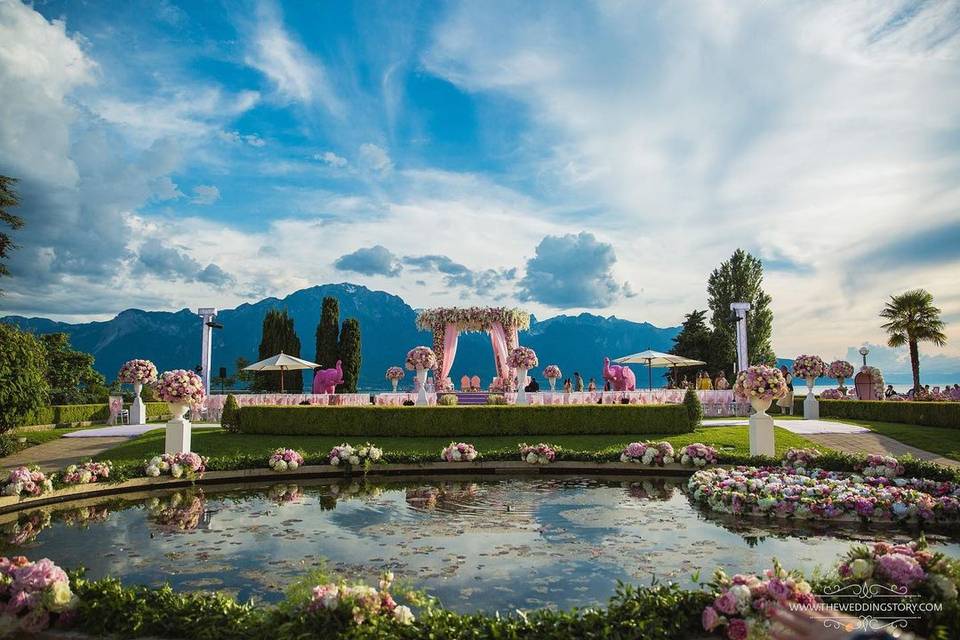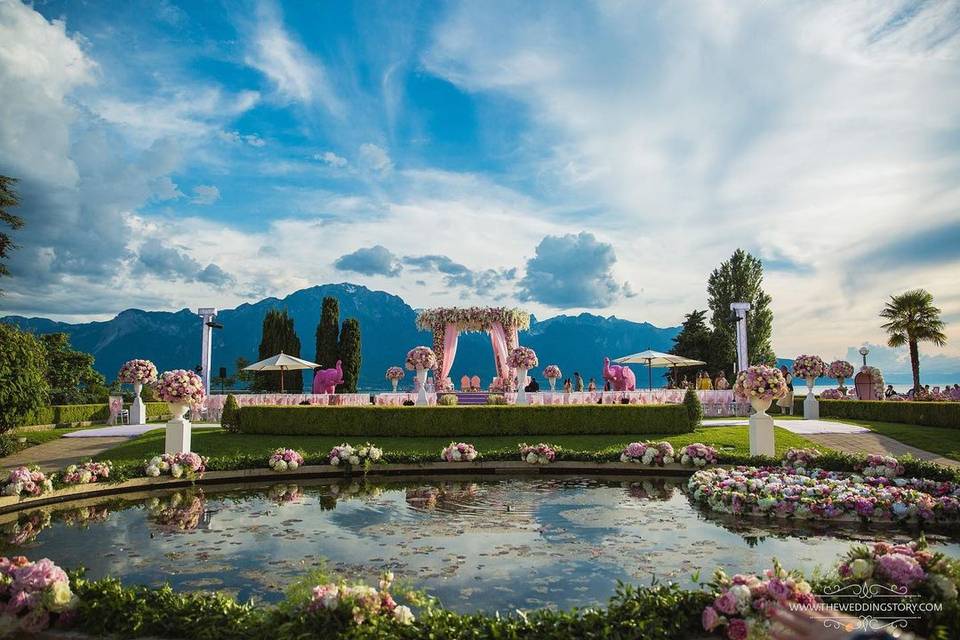 Wedding Photography - The Wedding Story l Wedding Designer - The Wedding Design Company
One of the most important tasks in hand when you start planning your wedding is - looking at potential wedding venues. There are two ways of going about it - one is when you have already stumbled upon your dream wedding venue, which is of emotional value and has already been shortlisted even before the wedding planning starts. The other is shortlisting the most relevant venue options once you have decided your wedding budget and wedding destination/city. In both cases, the process of finding or finalizing the right wedding venue depends on asking the right set of questions. If you have already set your eyes on some venues, you need to prepare a set of questions to ask the venue manager to ensure that the venue can be finalized for your wedding day. If your venue searching journey has just begun, find the hotels/banquet halls, wedding lawns and farmhouses that fit into your wedding theme. The next step after shortlisting the venues you like as a couple is getting all the answers you will need before you finalize the wedding venue.
Find Wedding Venues in Your Budget
Wondering what you must ask about the venue before you book it for your functions? Worry no more because we have curated a list of all the possible questions that you must ask the wedding venue before finalizing it. Bookmark this article, jot down a few pointers, and get going!
This article has -
Questions on Availability & Venue Capacity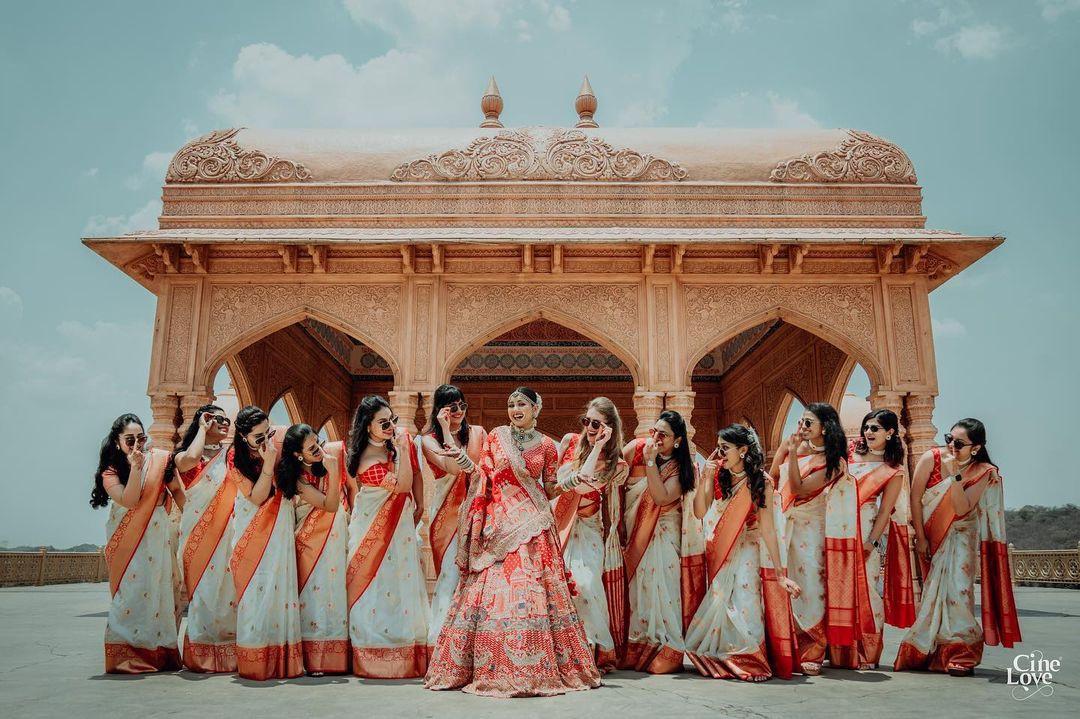 Wedding Venue - Ramoji Film City l Wedding Photography - CineLove Productions
Booked that appointment with the venue manager? Here are the questions to ask when visiting a wedding venue -
Venue Availability
Is this wedding venue available on the wedding date we have finalized?
If not, is the venue available on any other Saaya dates as per the wedding calendar of the same month? (Couples who don't want a Saaya date specifically can check venue's availability on weekends or other holiday dates for their wedding.)
How many hours are included in the rental amount?
How far in advance can we book and reserve this venue?
Find Auspicious Marriage Dates in 2024
If the venue is available on your preferred dates, it's time to dive deeper into this questionnaire -
Venue Capacity
How many guests can this venue accommodate?
In the case of an intimate wedding, do you rent out this space for a smaller guest size?
What kind of spaces does this venue offer for pre-wedding or post wedding functions?
In case of a bigger venue, how many weddings are you hosting in the venue on my shortlisted wedding date?
Do you offer rooms for guest accommodation? If yes, could you share the per room tariff? If not, is there any accommodation available nearby?
In case of a destination wedding, can we pre-book the common areas for smaller functions?
Do you allow the bride/groom family to bring pets to the venue? If yes, are the pets allowed to stay in the rooms?
Tip: If you have pets who you plan to include on your wedding day, check if your shortlisted venue is pet-friendly.
Upto 20% Discount on Venue Bookings
Questions on Venue Pricing & Payment Policies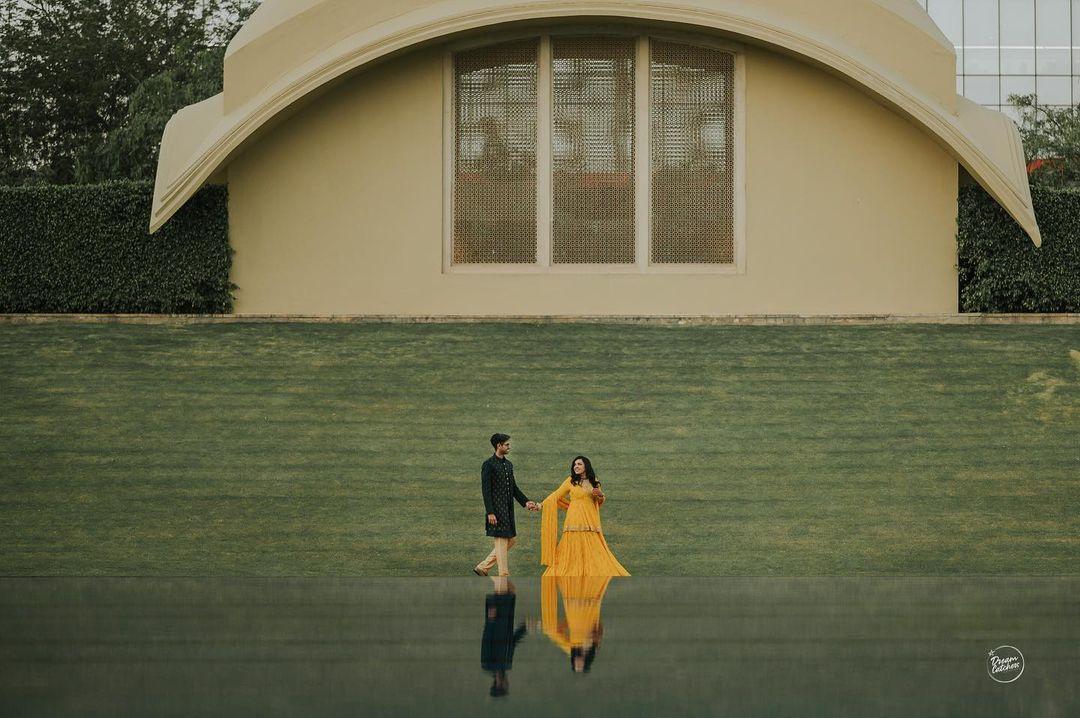 Wedding Venue - Trident Gurgaon l Wedding Photography - Dreamcatchers Photography
The 3 most important factors to keep in mind before you finalize your venue - Pricing, pricing, and pricing! Does the price of your venue match your wedding venue budget? And if it does, what are the payment policies followed by the venue? Here's a list of all the right questions you must ask your wedding venue -
Venue Pricing
How much is the venue rental if we do not take catering services?
How much is the booking deposit?
Do you have different rates for Saaya dates and weekends? What is the pricing chart for these shortlisted dates?
Do you have a payment schedule for before and after payments?
Which services are included in the total payment?
Payment Policies
What is the cancellation policy?
What is the last date when you are open to accepting any change requests in our booking?
Free Wedding Budget Calculator
Questions on Vendor Team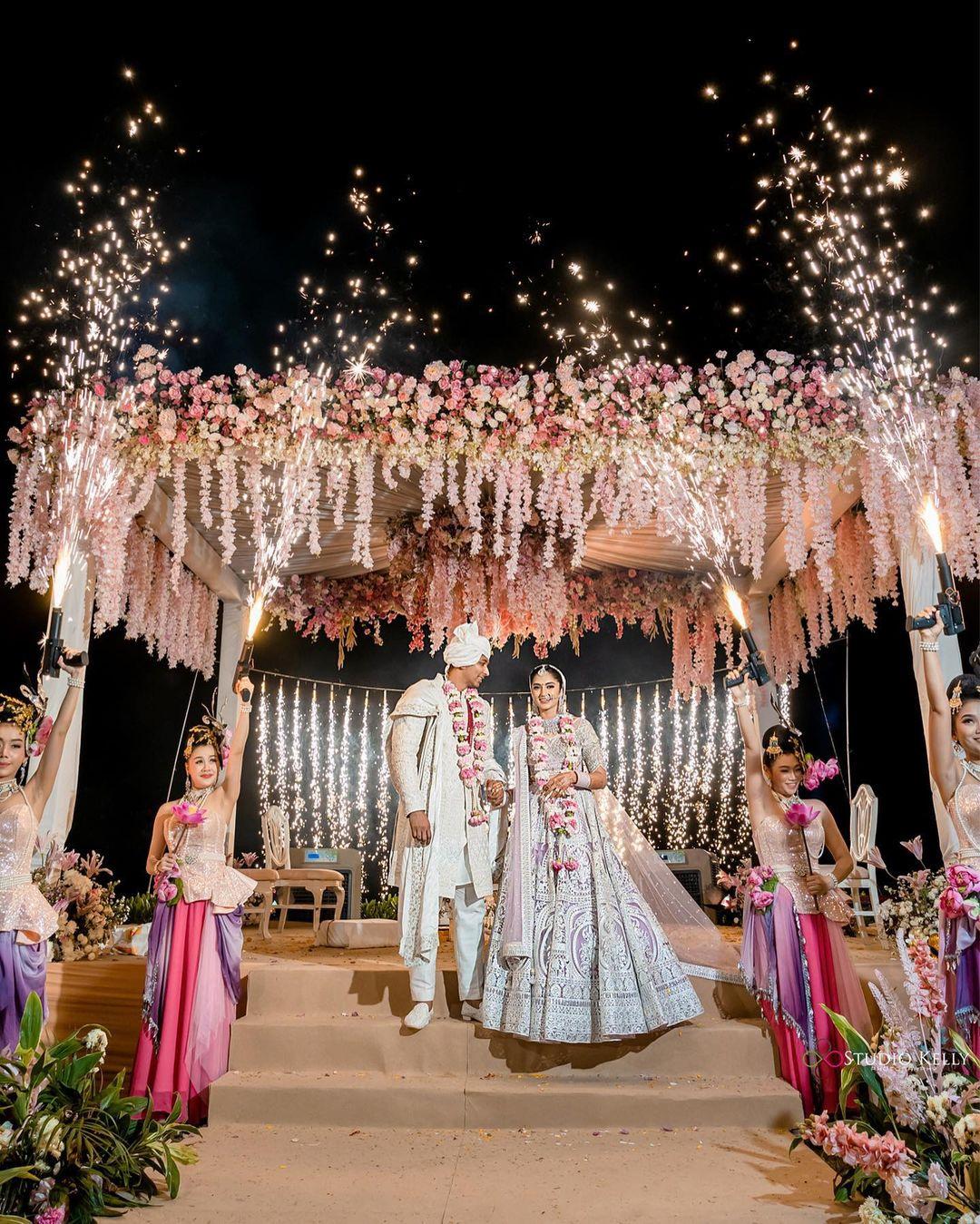 Wedding Photography - Studio Kelly Photography
Asking for vendor recommendations from the venue can help you find trusted wedding vendors for your wedding services. Wedding venues usually suggest vendors they have ample experience working with - which means good coordination between the venue and the vendors, which is a must-have for your wedding day. Make sure you take that list of 'favorite vendors' from the venues you talk to.
Here's what to ask -
Do you provide in-house vendors for catering, wedding decoration, wedding music and wedding DJ services for the event?
Is it mandatory to book the same vendors? Would you allow other vendors from outside if we booked your venue?
Do you have a list of vendors you can recommend for our wedding celebrations?
What time can our vendors access the space, depending on our booked slot?
Are there any noise restrictions/ fixed timelines that my vendors need to follow at the venue?
(In case you don't hire a DJ from outside)- Does the venue have its own sound equipment and speakers?
Trusted Wedding Decorators in Your City
Questions on Logistics & Other Regulations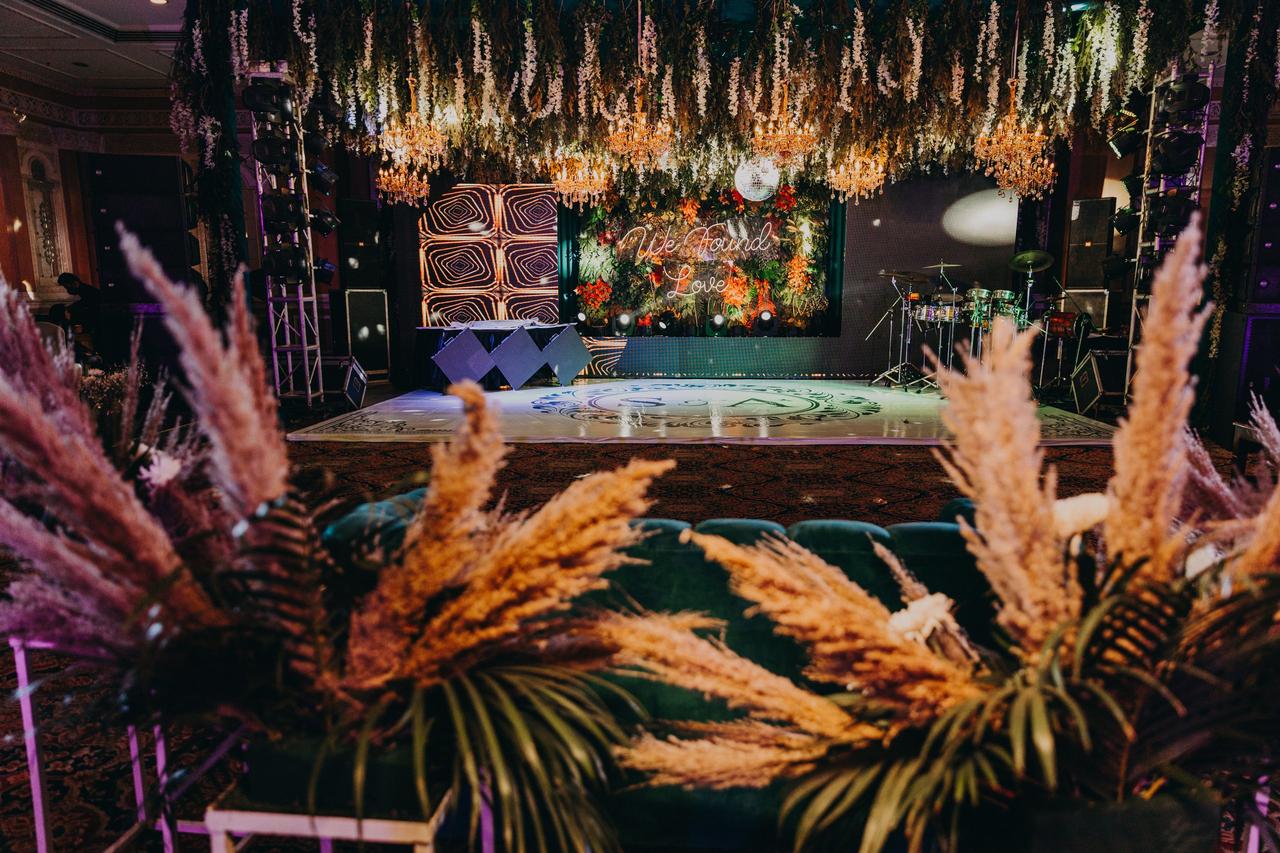 Wedding Decoration - ROE Events, Wedding Photography - Oragraphy
While most wedding farmhouses and hotels offer guest accommodation, especially because destination wedding planning is such a hit, wedding venues like banquet halls do not offer space for guest accommodation. Other factors like parking facilities, valet, and guest pick and drop can also make a difference in planning your whole wedding.
Ask these questions for clarity -
Logistics
What are your policies on room management and guest count?
Is the site handicap accessible? Are the washrooms easy to use for differently-abled?
What are the parking facilities at the venue?
What is the parking capacity of the venue? Will the guests be charged a rental fee?
What's the backup plan if we are planning an outdoor wedding and the weather takes an unpredictable turn?
Do you provide additional generator sets, coolers, heaters, etc., and at what extra cost?
Tip: If your venue is near a place with any restrictions, like a hospital, government buildings, residential areas, or even a military cantonment - you might need to ask your venue if hosting a wedding there requires any external permits or documents. You might also need to confirm if there are any limitations when it comes to playing music.
Upto 20% Discount on Wedding Venue Bookings
Questions on Food & Beverages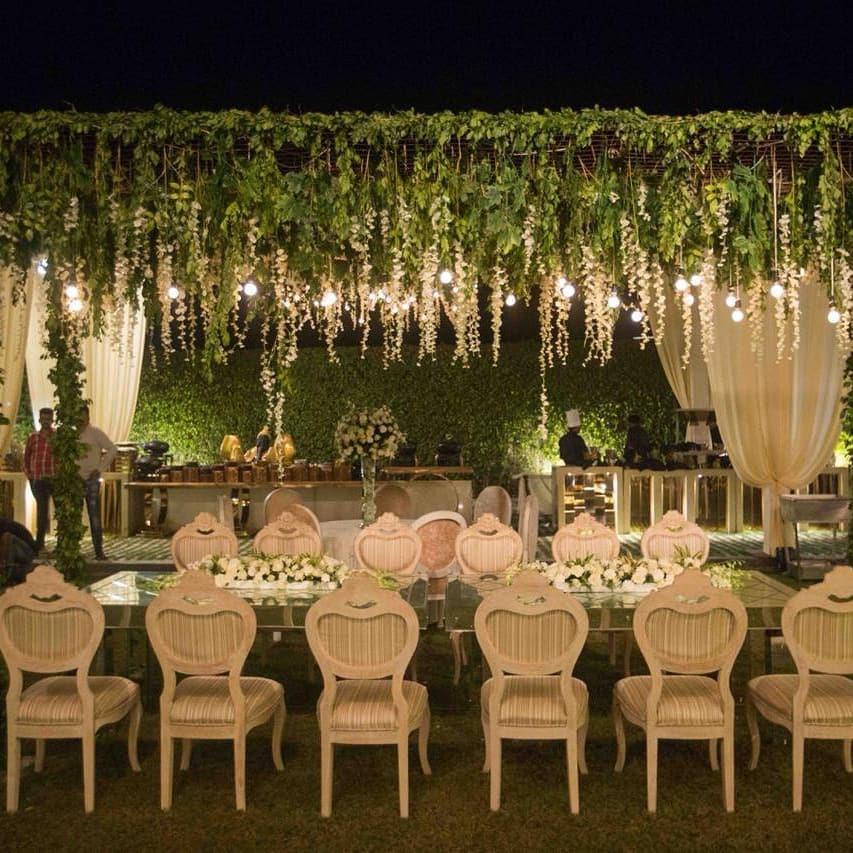 Wedding Decoration - Alankriti Events
Unless you are planning to throw a wedding party at a family farmhouse or a small intimate space, most wedding venues, like hotels, banquet halls, and marriage gardens, have their own catering services. If you are planning to book the venue's in house caterers, here's everything you need to ask -
What's the total package, including the venue space and catering charges? (ask them to add guest accommodation prices, too, if you need them.)
Can we hire other caterers, or do we have to book the in house caterers only?
Do you have a minimum or maximum limit for food and beverage orders? What happens if we don't meet it or exceed it?
Is alcohol allowed at your venue? If yes, can the venue team purchase liquor for us, or should we source from outside?
If alcohol is allowed, can you arrange an open bar? How will the prices vary in this case?
Find Top Wedding Decorators in India
Questions on Venue Management on the D-day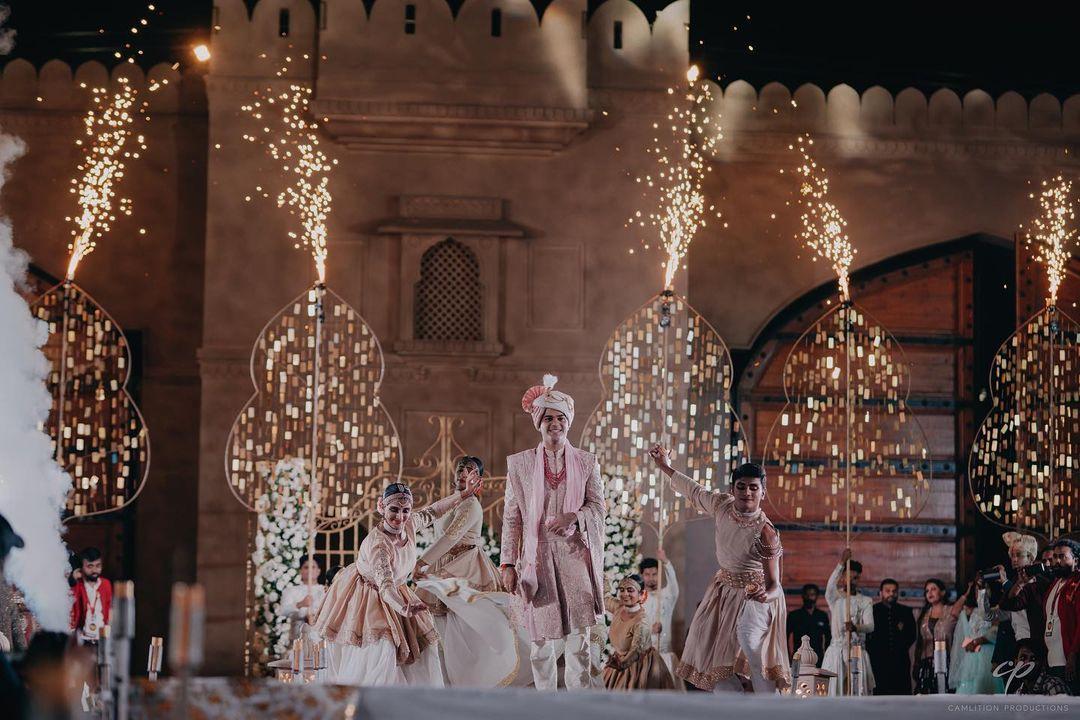 Wedding Venue - Fairmont Jaipur l Wedding Planner - The Weddingwale l Wedding Photography - Camlition Productions
Now that we have tick-marked all the necessary questions that can help you choose the right wedding venue for your wedding, you must try to explore how the venue plans to appoint staff on your wedding day. This helps with overall guest management if you don't have a wedding planning team on your wedding day.
Will you appoint one venue coordinator/ or point of contact (POC) for all our wedding queries and conversations?
Who will be the point of contact on our wedding day?
Will the same person also have a team for generic guest management?
Can we visit a wedding at the venue to understand its functioning and arrangements?
To avoid confusion, we suggest you print out this blog and ensure you don't miss any of these questions. Once you get satisfactory answers, get them added to your venue booking contract.
The venue is usually the biggest expenditure during a wedding, which is why finalizing the same requires extra effort. But once you're done, you can start with the more fun elements of your wedding planning without extra stress. Happy planning!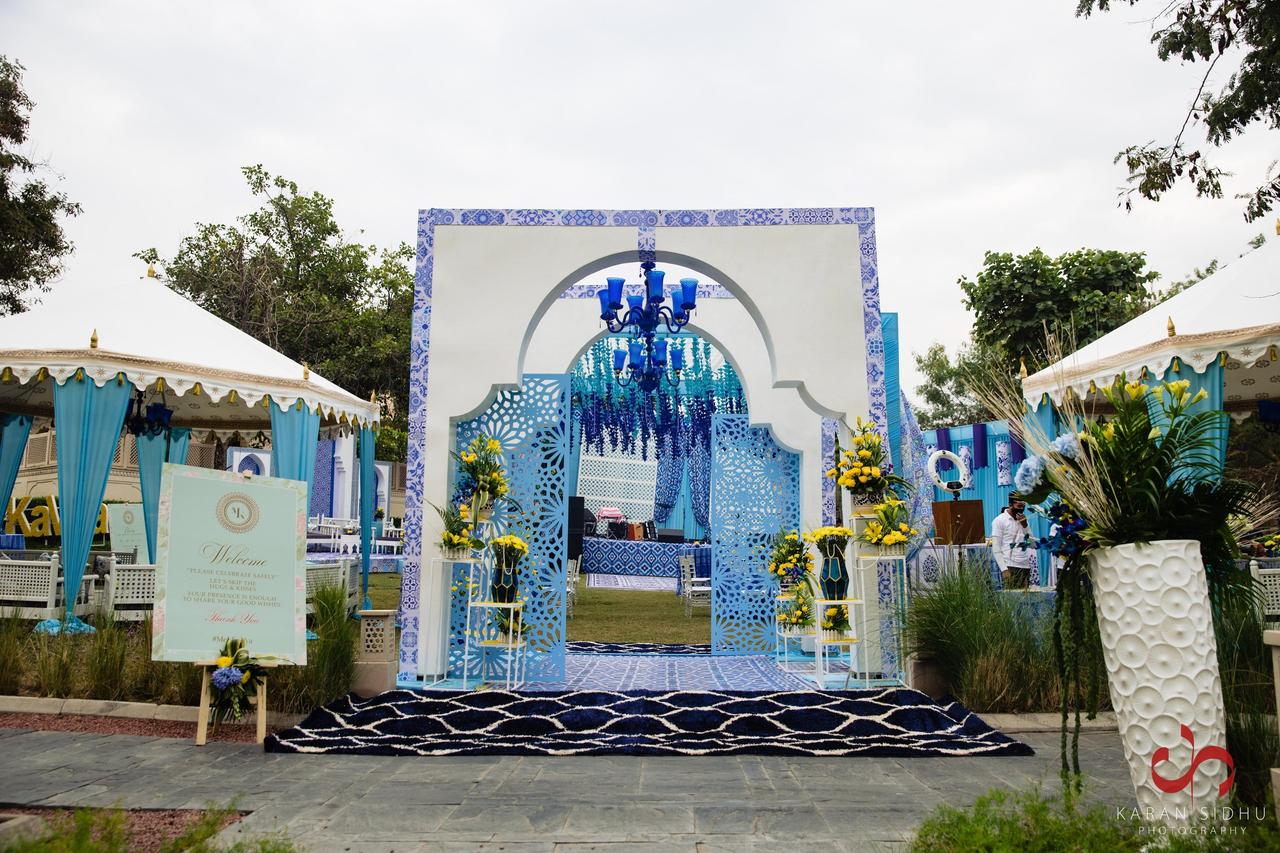 Wedding Photography - Karan Sidhu Photography
Keep this list handy if you are looking for questions to ask when looking at wedding venues. Go through our lists of questions for wedding photographers and questions for hair & make-up artists to book the right vendors for your wedding.
Top Blogs on WeddingWire India