6 Reasons Bridal Jewellery Sets on Rent Make Sense For A New Bride
Why spend on a bridal jewellery set you would hardly ever wear again? Read below to know why you should get bridal jewellery sets on rent instead.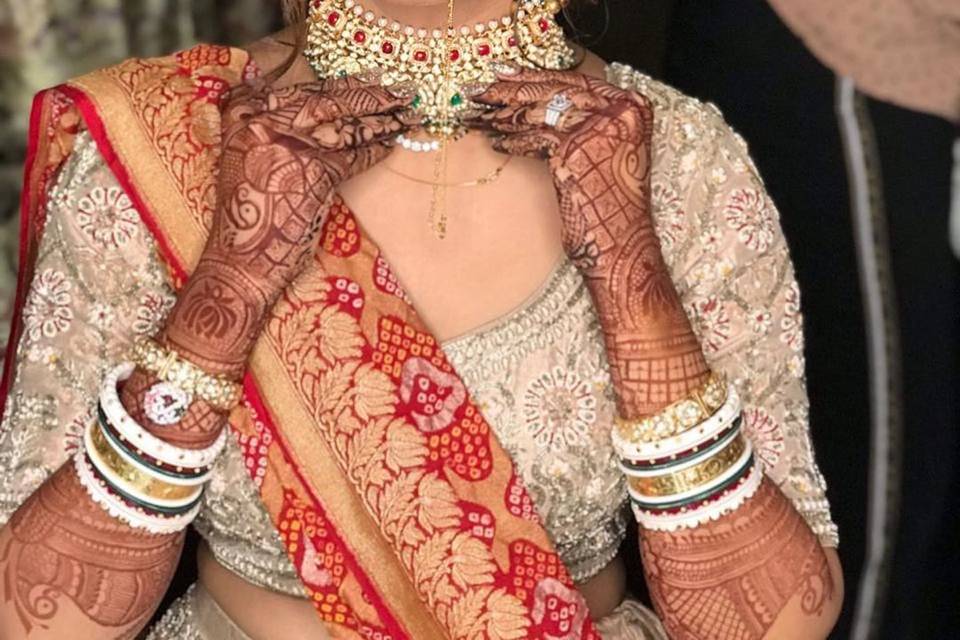 As a bride, have you thought of a way by which you can save on your wedding expenses? One option is to rent a bridal jewellery set and spend only on the engagement rings when it comes to jewellery. Maybe, you cannot save a lot while buying your bridal lehenga, but your bridal jewellery shouldn't burn a hole in the pockets.
Those bridal jewellery sets are most probably going to find a permanent home in your bank's locker. So, why not go from something that is apt for one-time use. Bridal jewellery sets on rent offer you just that. Still not convinced? We have listed down some perks of arranging for bridal jewellery sets on rent - have a look and think about the option.
1. Save money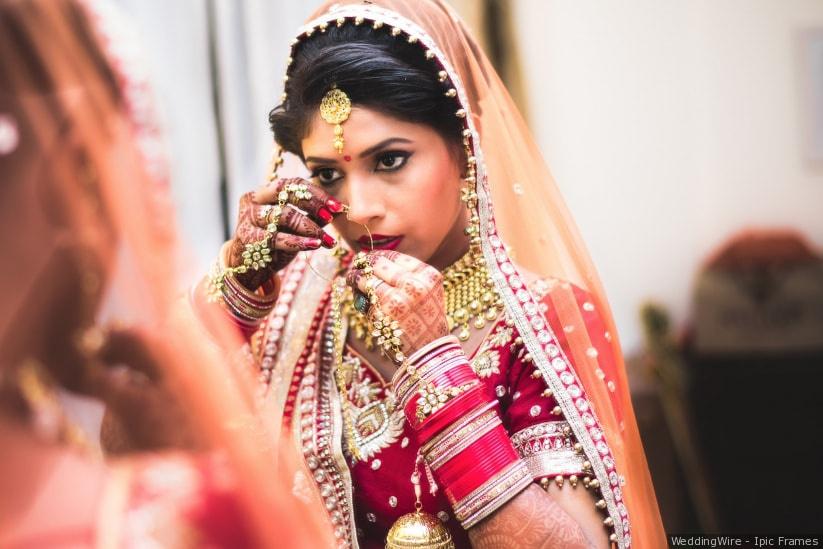 We all know bridal jewellery is hefty, both, in terms of size and price. The range in which bridal gold jewellery designs with price vary can be astonishing. On the D-day, all the brides want to sparkle and shine with gold jewellery. Often, it has Polki stones or diamonds to add to the charm. Fancier the set, costlier it gets. And with a strict budget, we all have to settle for something that might not have captured our mind.
What you need to remember is that a necklace in the bridal jewellery set in gold starts from ₹1 lakh. So, you can imagine the price for the entire set.
Now think about this experience with a slight change, that you have ordered bridal jewellery sets on rent. Here, the whole set will cost you one fourth or less than the price of one necklace. Usually, fancy bridal jewellery sets on rent start from ₹15,000. Browsing through so many bridal jewellery sets, you may also get ideas for your wedding rings.
2. Designer Jewellery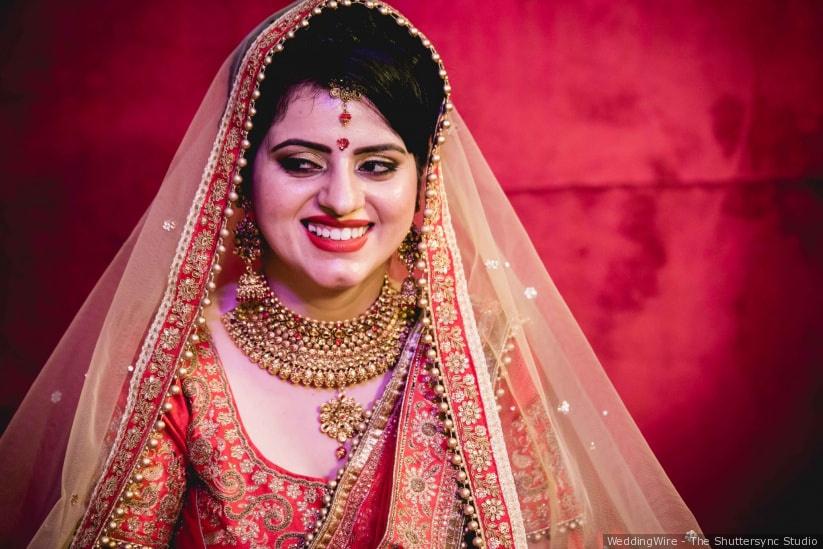 A lot of brides don't settle down for something unless it fulfils their expectations. If you are one of them and doesn't want to compromise, getting bridal jewellery sets on rent is a perfect option for you. These sets are available in real gold, 18K gold and in imitation. It includes a Maang Tikka, 2 necklaces, a pair of earrings, a Bajuband, and a Haath Phool. They are crafted by expert craftsmen and are of the best of quality.
Most of these pieces are designer pieces. So, by renting a bridal set, you also get an opportunity to wear designer jewellery. Now that's something that will add up to your bridal status on your wedding day, isn't it?
3. Reuse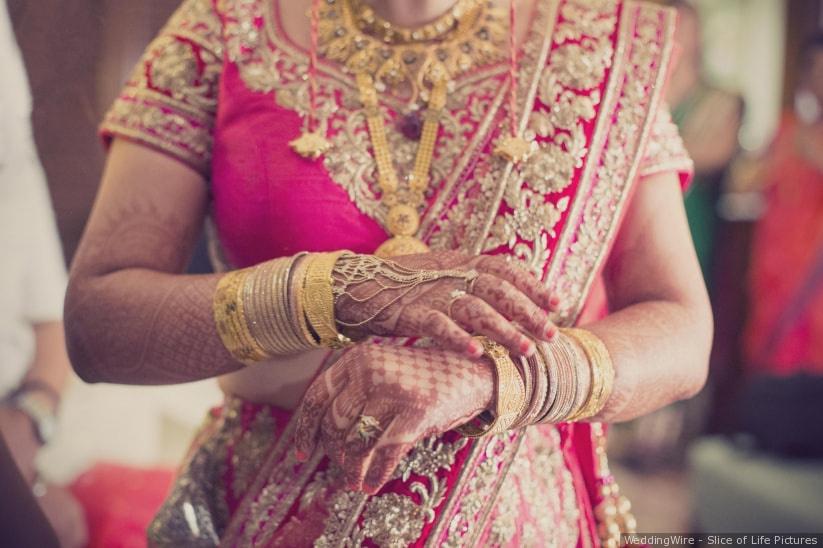 You get bridal jewellery sets on rent for three to eight days. So, even if you are planning a destination wedding, you can take the set with you for eight days without worrying about returning it. Another thing about these bridal jewellery sets is, people other than the bride can also borrow them, provided the bride doesn't mind.
Imagine, your mom wants to wear heavy statement piece for your post-marriage reception and the earrings from your set match perfectly on her outfit. Now, that's a win-win situation for both of you. Share the perks of renting one bridal jewellery set while enjoying the best of your diva looks.
4. Customisation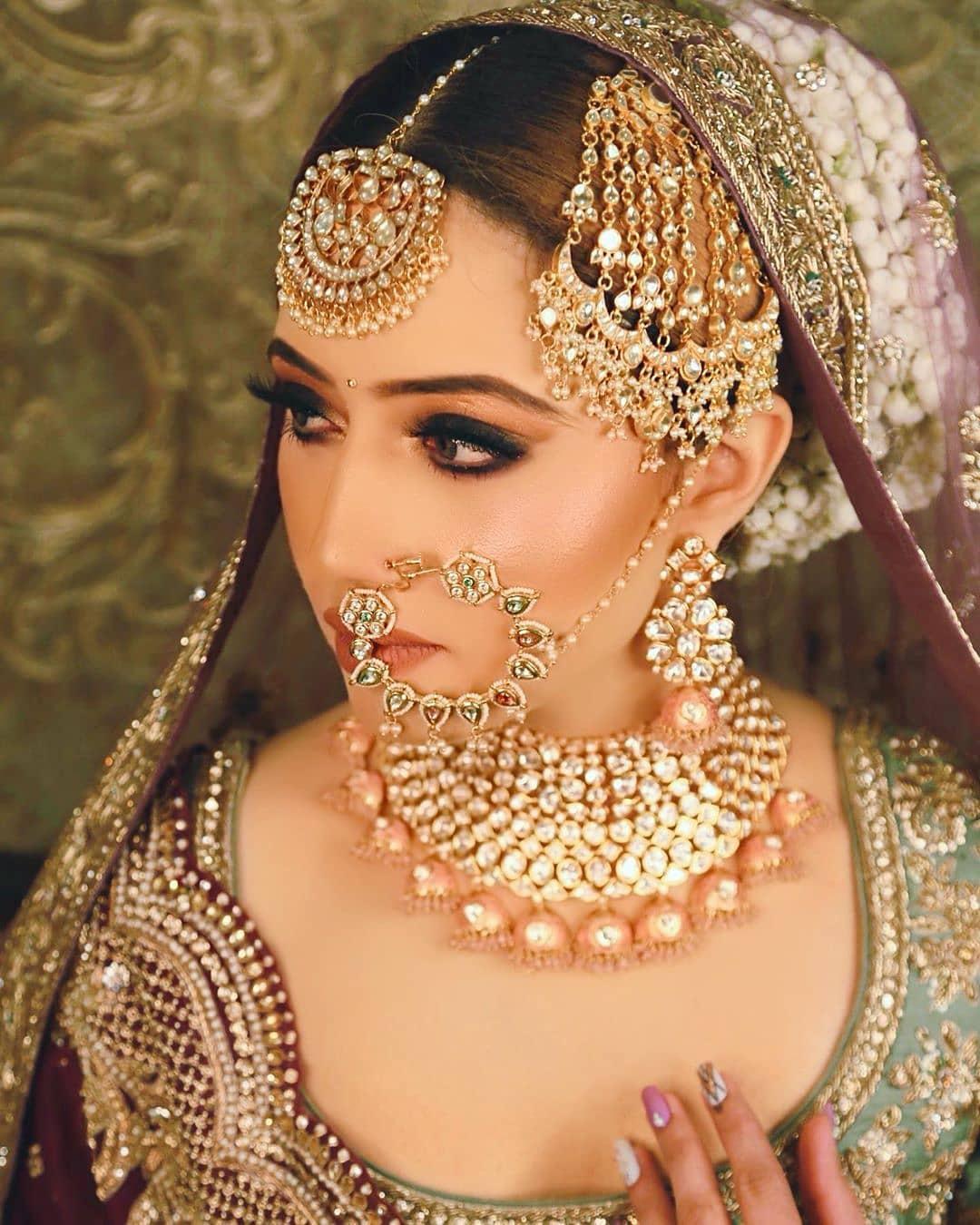 Often, people who rent out the bridal jewellery sets have plenty of options in a similar style to choose from. So, if you have liked a necklace from one set and the Maang Tikka from the other, you can pair them up and customise the set according to your liking. You can play around the length of necklaces, the combination of colours and stones just as you would with your bridal lehenga designs.
You can mix and match with so much ease, it is almost funny. Trust us, selecting bridal jewellery sets on rent might be one of the most fun parts of your entire wedding shopping experience.
5. Comfort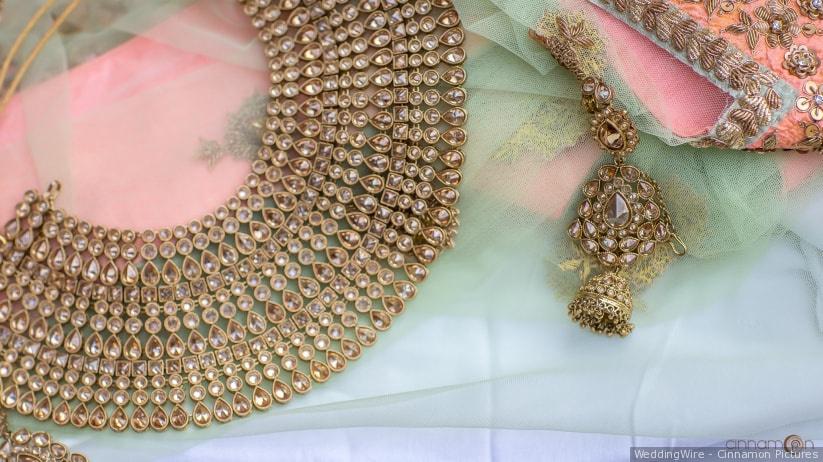 While real gold jewellery is heavy, bridal jewellery sets on rent are lightweight. They won't weigh your neck down or cause discomfort to your ears, regardless of how huge the earrings are that you're wearing. Moreover, you can get them matched to the exact shade of your attire as there are a plethora of stones and shapes available.
Imagine wearing a cobalt blue set with your red lehenga and breezy green earrings with your orange silk saree. Else wearing heavy earrings and sets one after the other for long hours might leave you with a sore neck and headache.
6. Ease of travel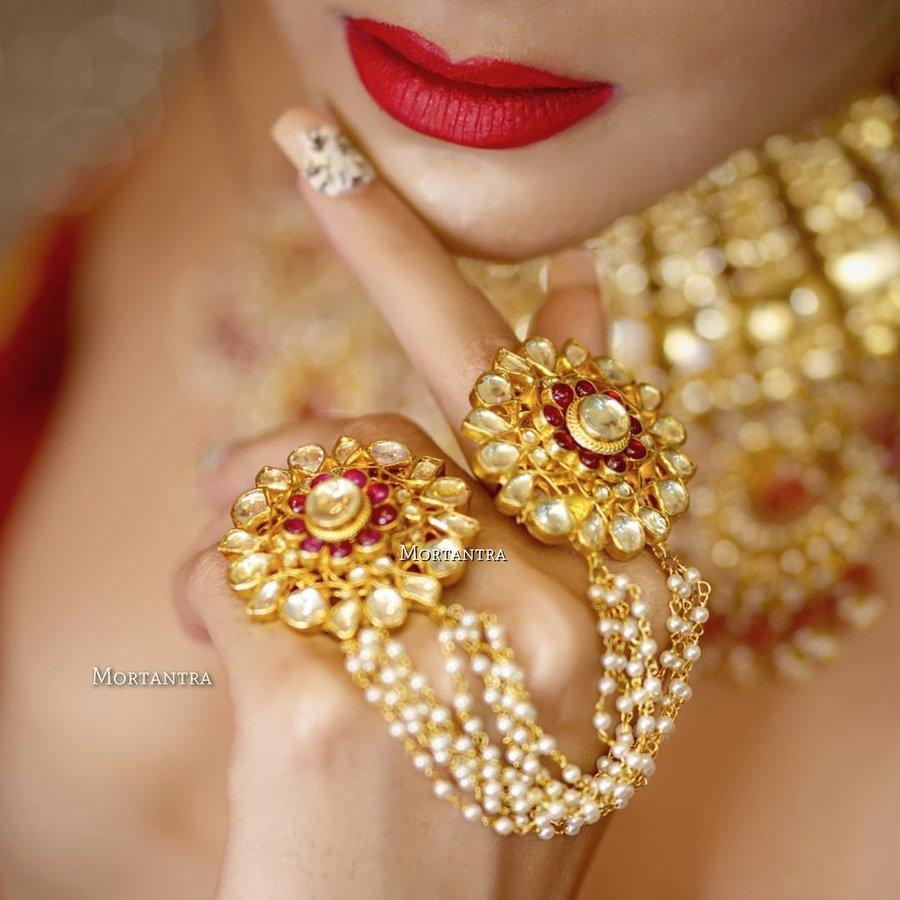 Have your parents ever shared the tales of their own wedding experiences (both as a guest and on their own day). Shining under authentic gold jewellery meant covert trips to the bank lockers to gain the pieces first, the added stress of ensuring that they reached your destination and stayed safe the entire time and the perpetually sweating arms till you had completed the task entirely and these bridal jewellery sets were back in their safe locations.
There was also no guarantee or cover for travelling with precious ornaments (think a special travel cover for gold).
In contrast, bridal jewellery sets on rent are available at multiple locations (you can even ask the company to deliver them at your stayover or halt location - the hotel or girl's home where everyone can be found. Most companies ensure that they have some form of travel cover for their valuables and can accommodate last minute changes or alterations to them.
7. Variety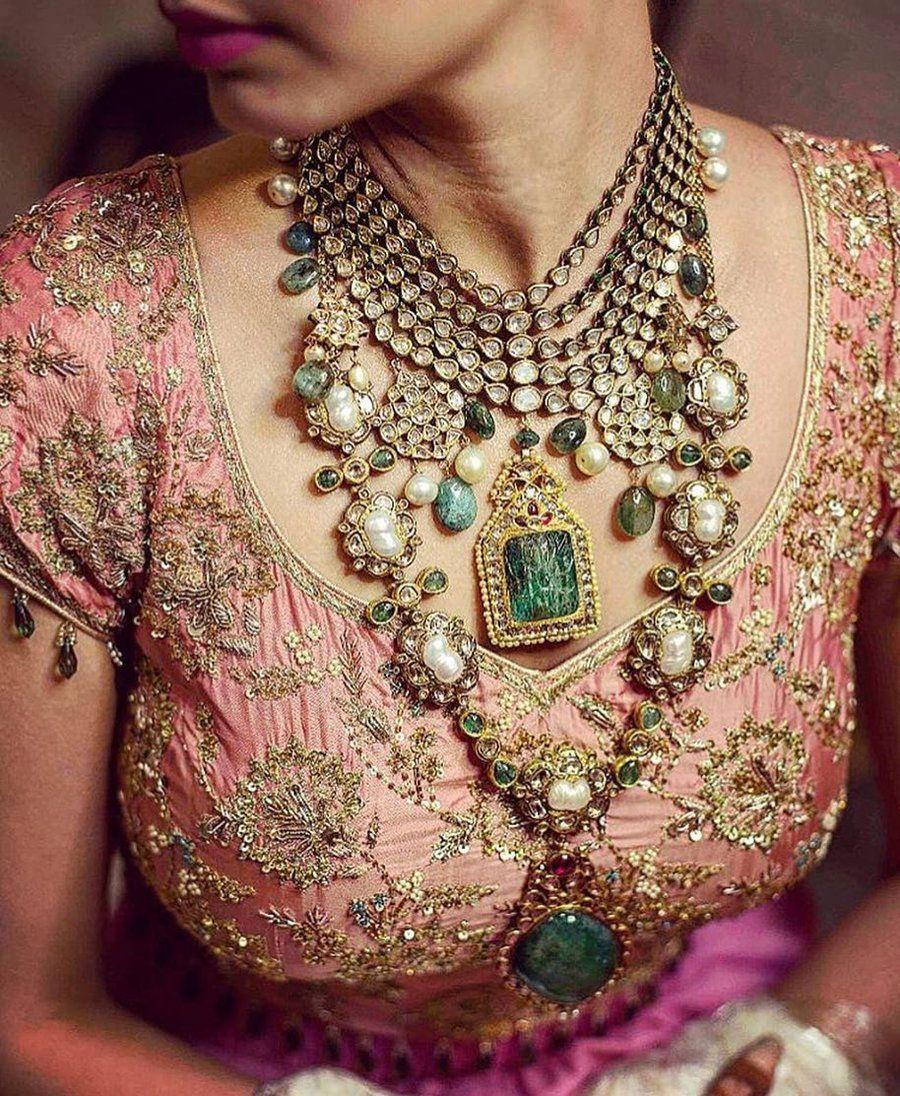 Last, bridal jewellery sets on rent also open up your eyes to a sea of variety in terms of bejewelled options - from gold to Polki, Meenakari to semi-precious stones. Depending on your budget, closeness to the couple and the number of functions you want to attend, you can pick through an assortment of jewellery.
There are also multiple variants in terms of designs, length, colours and work that you can pick up from a rental vendor.
With all these perks, getting your bridal jewellery sets on rent is not just cost-effective but also a smart move. You can also invest the same money is something bigger – maybe the wedding decor or your honeymoon! We know you have all kinds of money-saving ideas regarding planning your wedding, but getting jewellery on rent is the smartest.
Tell us how your experience of getting bridal jewellery sets on rent was for you.