Make Your Bengali Shaadi Rituals Extra Fun With These Ideas!
A Bengali shaadi has so many pre and post wedding rituals that it can get tedious. Here are some ideas to add some fun back in these ceremonies!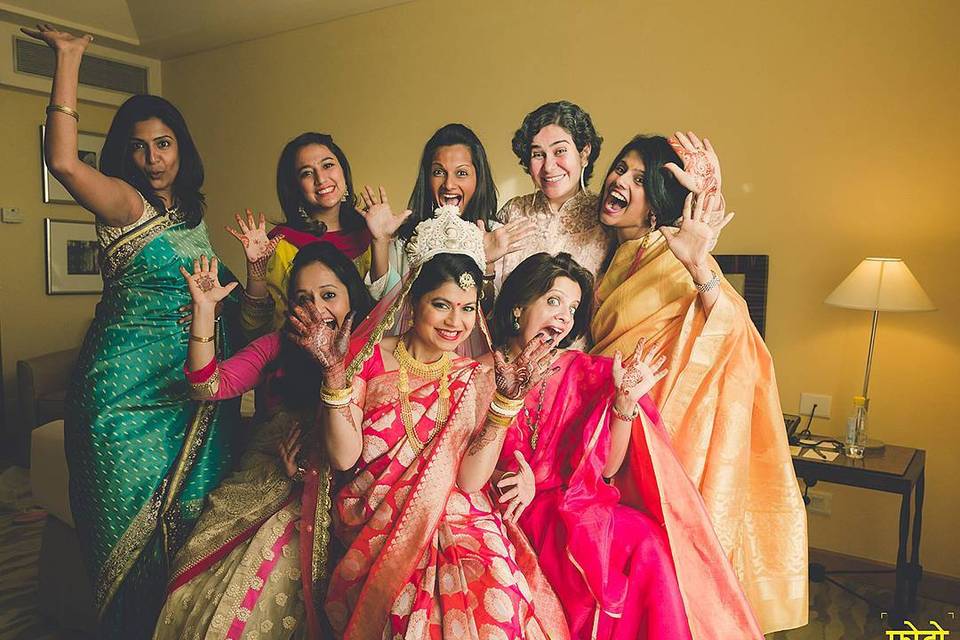 Just like any cultural wedding, a Bengali Shaadi has some unique ceremonies that are significant to the culture only. They also have many small pujas and ceremonies with rituals like Haldi or Pheres that are common in every Indian wedding. Sometimes these pujas and rituals can get a little mundane and boring. You can bring back the fun in some of these events and make everyone excited to be a part of them.
Here are some fun games and competitions you can use to do something different in your Bengali Shaadi.
A. Pre-wedding rituals
In a Bengali Shaadi, the rituals start months before the wedding day. The first ritual after the couple decides to tie the knot is Adan Pradan where both the families meet and a priest decides the wedding date. Religious ceremonies like Dobhi Mangal, Nandi Much and Tattva also take place before the wedding. They are mostly Puja ceremonies where the bride/groom seek blessings from God and their ancestors.
1. Aashirbad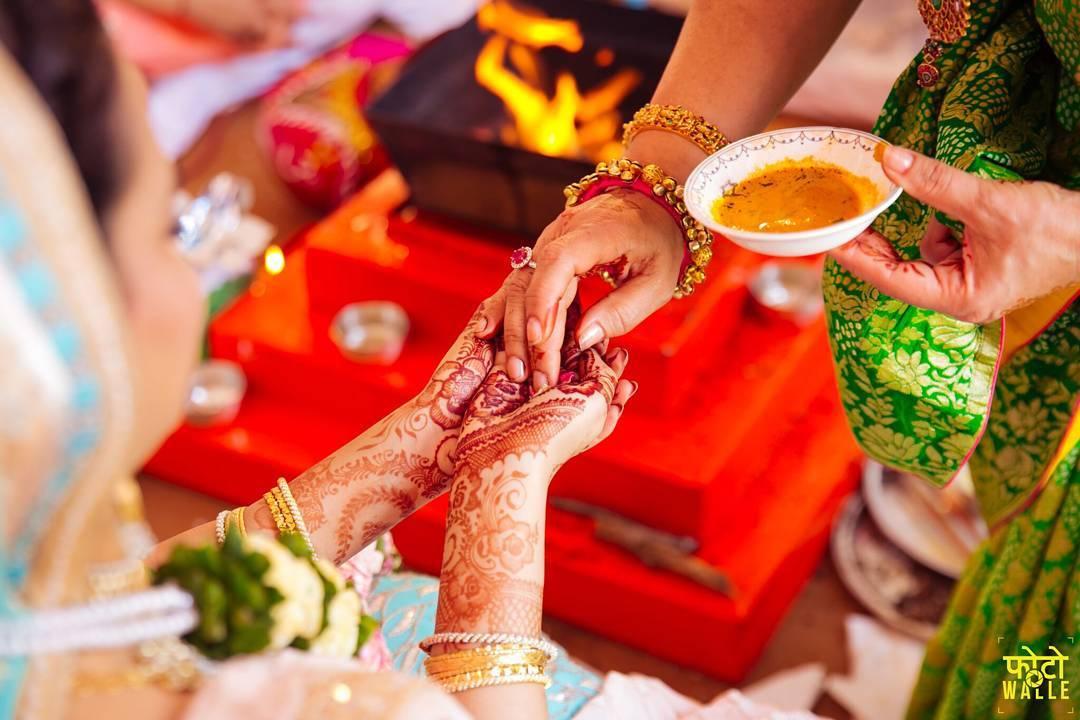 Aashirbad is held after the Adan Pradan ceremony. All the relatives from the bride and groom's side finally meet each other. To break the ice between both the families and have some fun, convert the Aashirbad into a Sangeet as well. The dancing and singing will make everyone happy and it is a great way to bond with one another.
2. Ai Budo Bhaat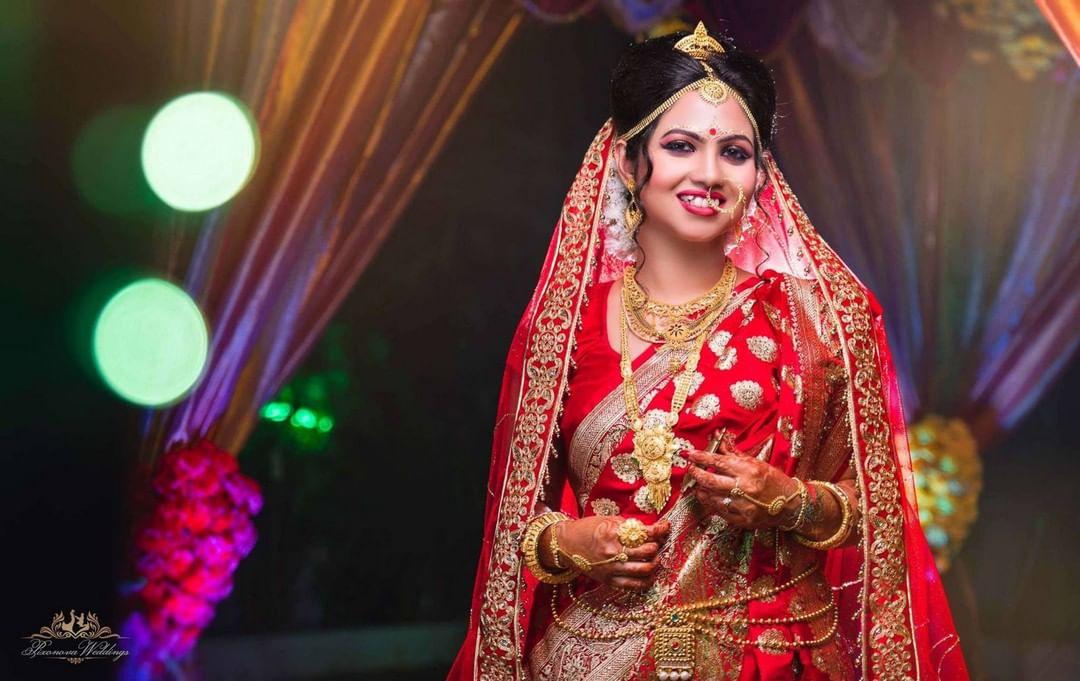 Ai Budo Bhaat is the bride and groom's last bachelor meal at their respective homes before the day of the wedding. Emotions run very high in this ritual as the bride/groom are made to eat all their favourite dishes from snacks to sweets by their parents and loved ones. To add some fun, you can do organise a food competition between the members of the family. This will also help everyone reign in their emotions and focus on the game and enjoy themselves!
3. Gaye Holud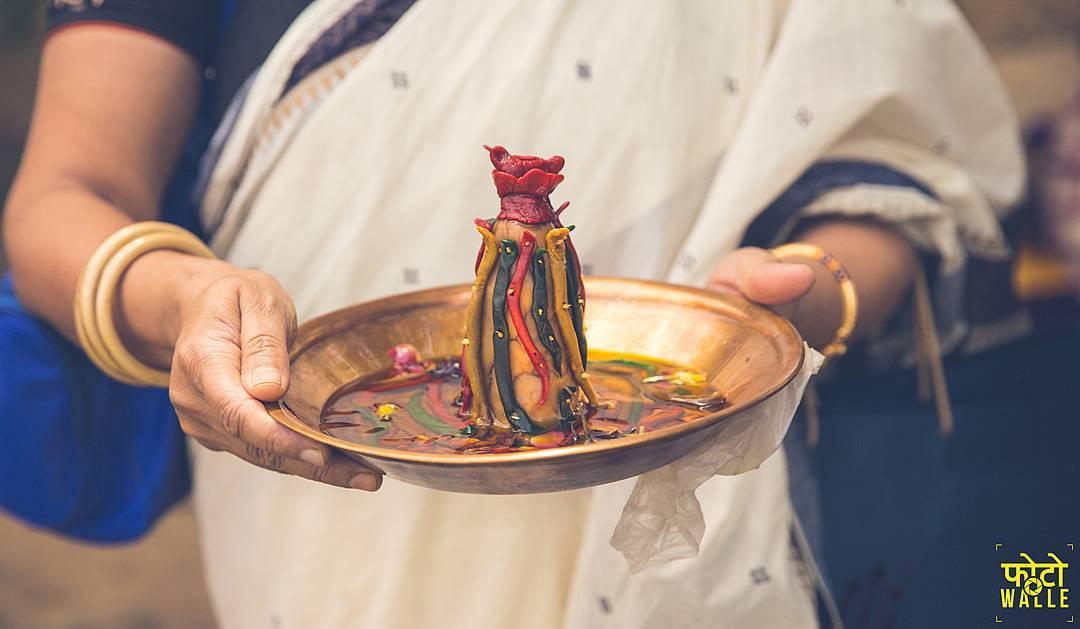 Gaye Holud is the Haldi ceremony in a Bengali Shaadi. Typically, the bride and groom have their Gaye Holud ceremony in their own homes. However, you can also have them together to make your families come closer to each other. You can also organise a full-fledged Holi party or a water fight with water guns and balloons. It will be so much fun and we don't mind if you invite us too!
B. Post-wedding rituals
After the wedding, the bride bids her family goodbye in the Bidaai ceremony and goes to her new home where she is welcomed with open arms. Many rituals and fun games are planned for the couple. Games like fish the ring, the shell and rice tricks and Topar v/s Mukut war are played with the newly married husband and wife. Every game has a different significance and sayings attached to it. Some more post-wedding Bengali Shaadi rituals are:
1. Bashor Ghor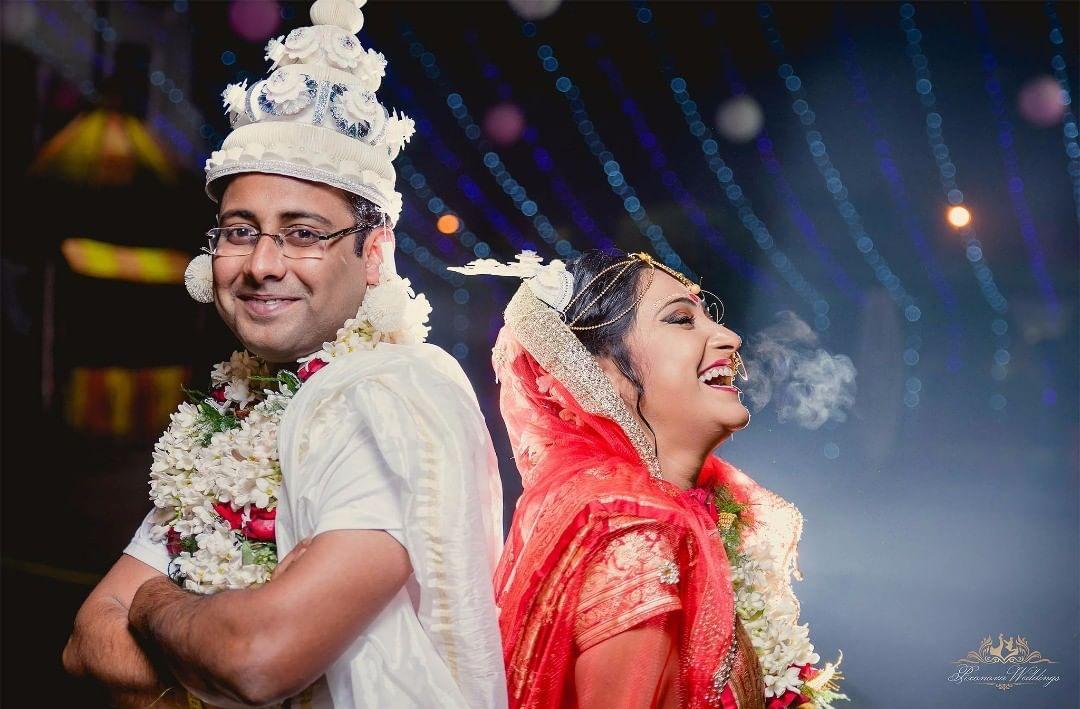 Another unique Bengali Shaadi tradition is that the bride and groom are not allowed to sleep after the wedding and have to stay up the whole night. This is the most fun ritual in a Bengali Shaadi as all the youngsters in the family along with the bride and groom's friends stay up with them.
The whole night is full of games and fun stuff. You can have a Bashor Bash and play all types of games like truth and dare, Antakshari, charades, or just talk the whole time. This is done to get a couple comfortable around each other and not push them towards the pressure of spending a night together for the first time.
2. Bodhu Boron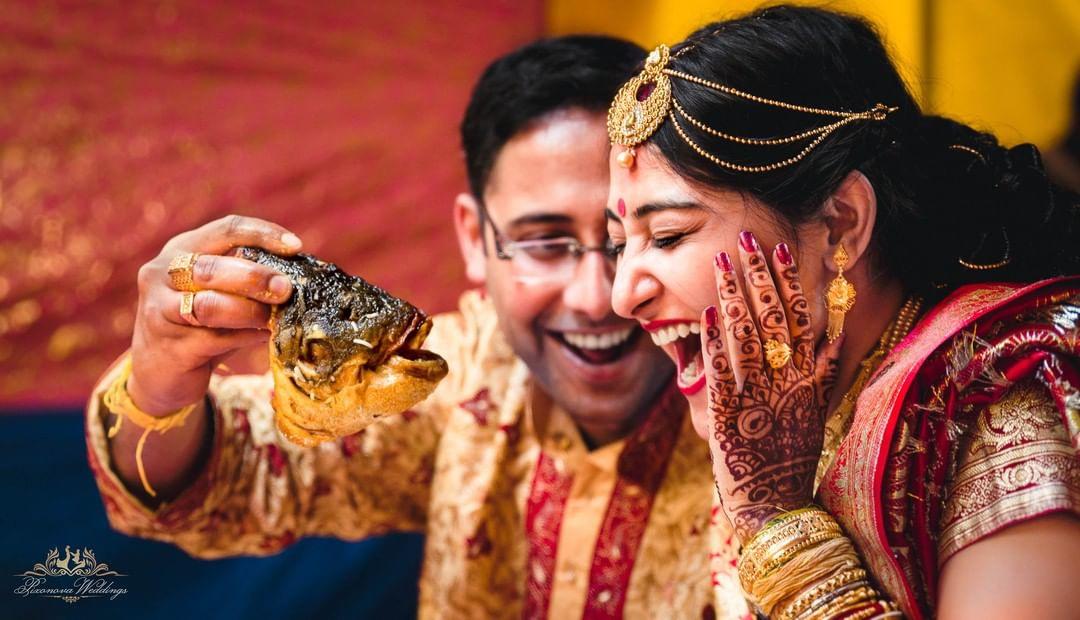 Fish is very auspicious in the Bengali culture and it is also included in a Bengali Shaadi. Before the bride's first meal at her husband's home, she has to touch a live fish. To make the night more fun, you can have different types of fish dishes, pig out on them, and finish the night in a dessert competition with all the favourite Bengali mithai.
3. Bhaat Kapod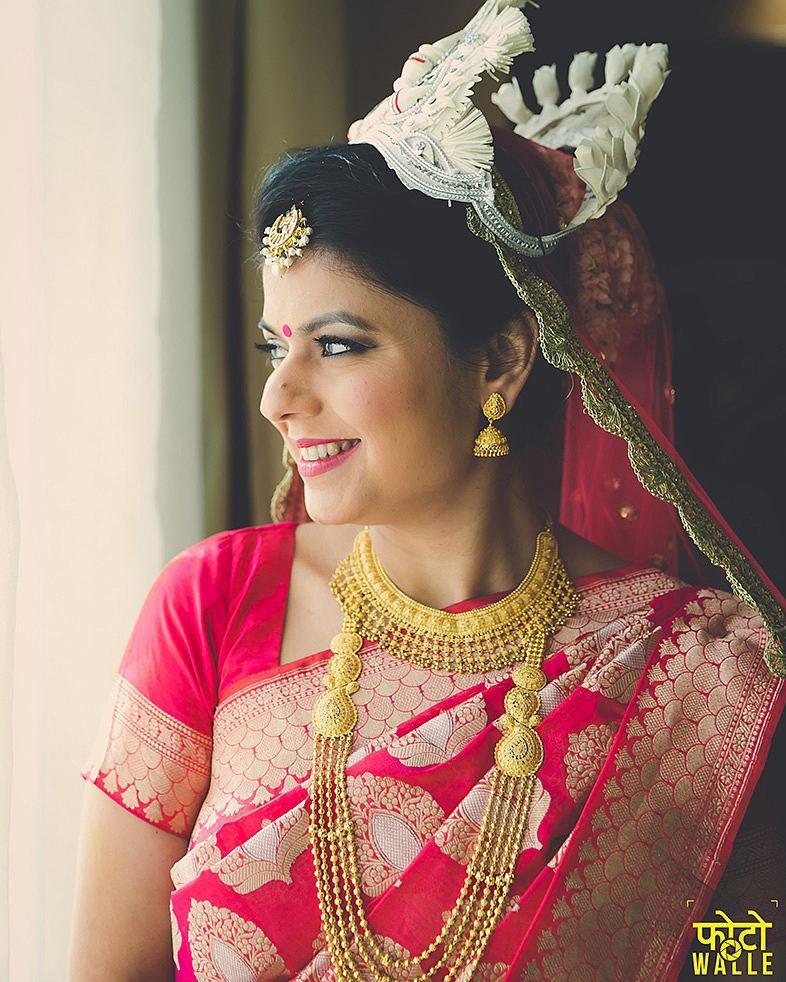 In this ritual in a Bengali Shaadi, the bride and groom make a vow to each other to stay by each other's side, to protect each other and love one another for as long as they both live. This ritual is really fun as the couple also asks for material things like cars and houses and other expensive items. It is done in front of friends and families who prompt them to make other elaborate promises to each other.
A Bengali Shaadi is always fun to attend and these games and competitions are just some ideas to increase the fun quotient at your wedding. Not only for a bong wedding, but you can also use these ideas for any wedding and they will definitely increase everyone's excitement!
Make sure that all ceremonies at your wedding are perfect! Get in touch with our Pandits and astrologers today!