Hop & Shop! An Extensive Bridal Shopping List That Would Cover All Your Bridal Essentials
It's a new beginning in your life and you want everything to be just perfect- from bridal outfits to post-wedding essentials. So take a cue our suggestions for a complete bridal shopping list and let the shopping begin!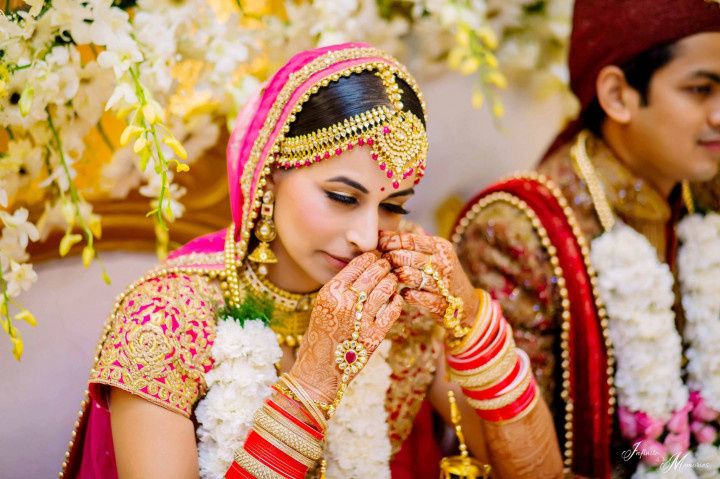 Weddings are exciting and a major reason for all the excitement is the wedding planning and shopping part! Especially for the brides. From the engagement dress to your honeymoon packing list of essentials...it's a whole new shopping world to be researched, explored and conquered! Every wedding related event, big or small needs attention. Consider your bridal shopping list to be the Bible for the next few months! And we, are going to be your guide! So read, memorise and follow our carefully created list that would cover every bridal need you can think of. You're welcome!
1. The Dress is the Hero!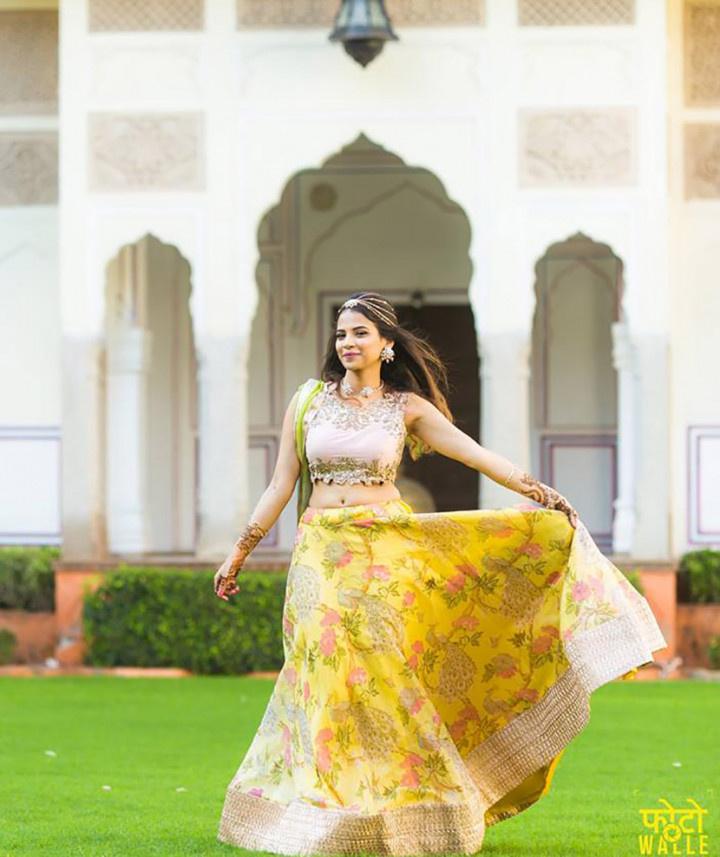 You have to agree...it's always the dress who's the hero! Ever since your wedding date has been fixed, all you've been dreaming about was the day you will start your wedding dress shopping! So here we are with the bridal shopping list exclusively for all the outfits you will need to buy, rent or get designed for every occasion:
Other than these, make sure you've bought some regular wear clothes too. Like Kurtis, skirts, culottes, t-shirts, a pair of jeans. You wouldn't want to wear fancy lehengas for your work, would you?
Where to find them: Adara (NCR), Needle Eye (Bangalore), Nidhi Boutique (Chennai), India Sari House (Mumbai).
2. Bling me up!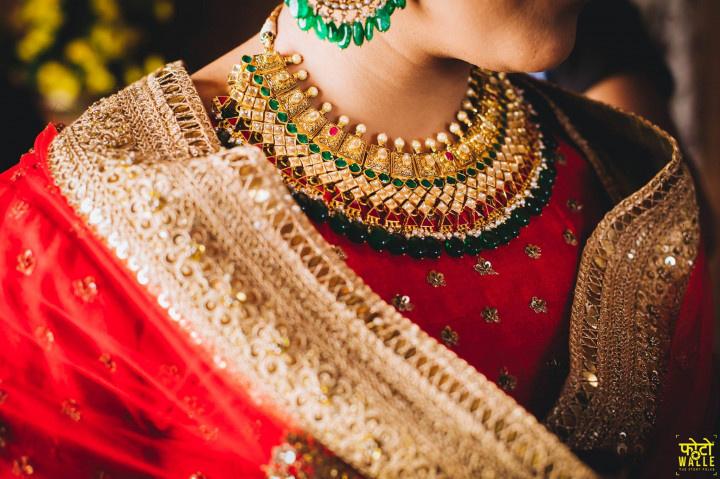 What's the second most exciting part of wedding shopping? Jewellery shopping, of course! Now you cannot have generalised jewellery on your bridal shopping list. Every wedding and pre-wedding event needs a different kind of ornaments to go with your outfits. For example, for your Haldi function, you can opt for floral jewellery and Gota Patti but that wouldn't work for your reception! Choose your kind of bling from a wide variety. Flaunt traditional gold jewellery on your wedding or sport artistic terracotta ornaments on your Sangeet; get all your events covered with different styles and designs of jewellery. Plan an all-girls day out and explore every jewellery corners in your city.
Where to find them: Blues Jewellery (NCR), Sriram Jewellers (Hyderabad), Abhinandan Jewellers (Vadodara).
3. Shine & Glow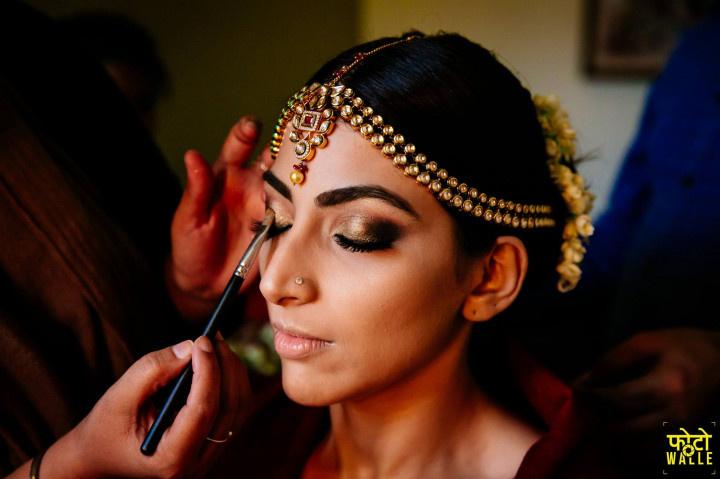 The next most important thing to be added to your bridal shopping list has to be makeup and toiletries. Here are a few tips and cues:
Get your whole Lakme Makeup kit keeping your every wedding and pre-wedding outfit shade in mind.
Hire a makeup artist well in advance and freeze them with a booking amount. Also, make sure you understand their travelling flexibility.
Add all kinds of toiletries like moisturiser, face cream, deodorants and colognes and dental kit to your bridal trousseau.
Where to find them: Swarup Makeup artist (Kolkata), Polished by Nidhi (NCR), Nahush (Mumbai).
4. Accessories and more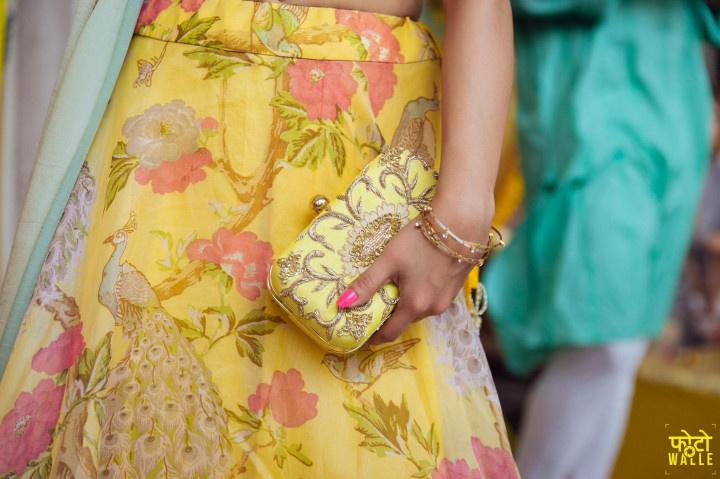 Once you're done with your couture and jewels it's time to add those stunning accessories on your bridal shopping list. Bags, shoes, clutches, watches, bun pins, belts...the list could actually be the longest of all! And while you're up to explore the world of adornments, we suggest you try street shopping. From hair accessories, gorgeous Juttis to lehenga accessories gets all your stuff from street markets.
Where to find them: Kirti Jewellers Burrabazar (Kolkata), Face stories by Leena Bhushan (NCR), RG Imitation (Mumbai).
5. Honeymoon Specials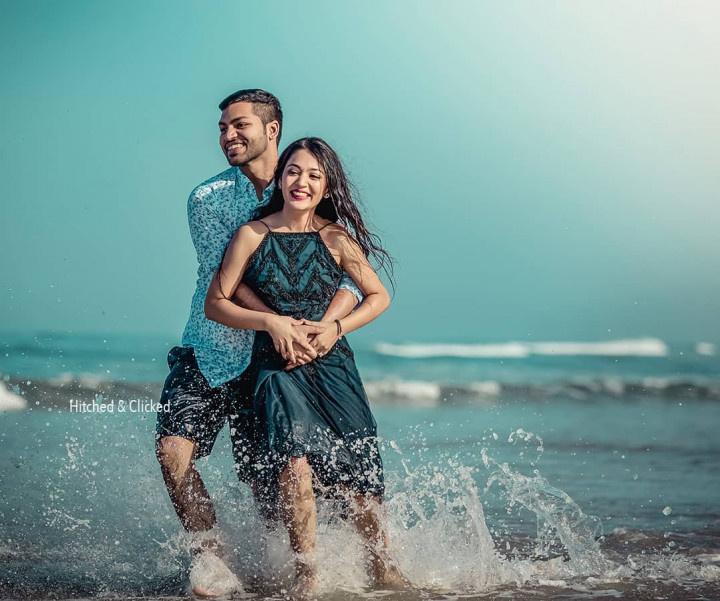 Don't forget to prepare a bridal shopping list exclusively for your honeymoon. Once the wedding is over, you're done with the heavy lehengas, embroidered dupattas and Kanjivaram silk sarees. Now it's time to flaunt some hip beachwear and sensuous nightwear. Here are some essential things to be added on your honeymoon special list:
Beachwear and swimwear. Buy the kind of swimwear you're comfortable in. As for beachwear, pack shorts, tank tops, skirts, sarongs, or floral summer dresses.
Sanitary pads or tampons are a must add to your list. Don't assume everything would be available everywhere.
Your choice of contraceptives. Don't depend on your partner. Share equal responsibility.
Lingerie and nightwear- honeymoon theme!
Prepare a wedding budget and allow each item on your bridal shopping list a certain amount. For example, a major chunk of your expense would be devoted to your bridal jewellery. So, maybe you could skimp on the accessories by going for imitation adornments. Also, take a look at the wedding wish list before you start shopping. And while choosing your shopping companion, make sure you don't go with the wrong ones! Shopping for your wedding is one of the most exciting events. Make the most of it with your favourite people around!
Is there anything we missed to add on the list? Share your inputs with us in the comment section below.