Street Shopping in Kolkata: Welcome to a Bride's Paradise! A Complete Guide for Your Bridal Shopping
You're in the City of Joy and cannot wait anymore, to begin with your shopping spree! Good news brides! We have prepared the only guide you will ever need on Street shopping in Kolkata. Read and we dare you to resist your shopping temptation.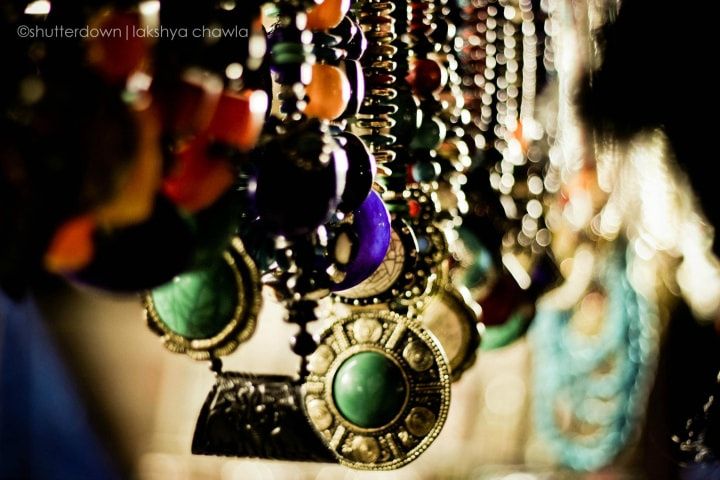 Brides across the globe are excited about their wedding shopping way more than the wedding itself! It's a fact! So, what if we were to tell you that you get a week in Kolkata to shop your hearts out before the wedding, where would you go? Sure, you know all about the must-visit Lehenga shops in Kolkata now. But what about your jewellery, accessories, bags, shoes even wedding favours? Well, worry not ladies! And get ready for an extraordinary street shopping in Kolkata experience that would easily solve all your bridal trousseau worries! Read on for the names, prices and things to grab at the streets of the city!
1. Burrabazaar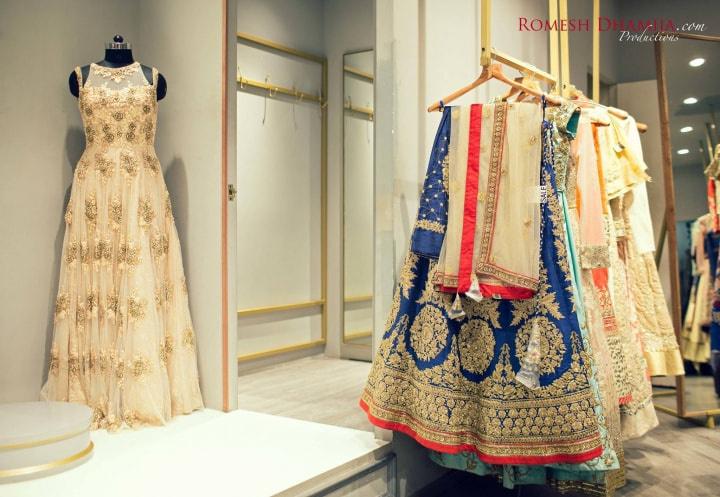 Take enough time and energy in your hands for Burrabazar as it's one of the oldest and largest wholesale markets and hence, extremely fascinating! You can deck up yourself, your trousseau even your entire house with a huge range of products in this market at unbelievable prices. Start your street shopping in Kolkata with this gem of a place and you might not have to look any further. Sonapatti, Dhotipatti, Fancypatti, Chinipatti and Tulapatti are the zones dealing with different kinds of products.
Where: Mahatma Gandhi Road, nearest Metro Station is Mahatma Gandhi.
What to pick: Imitation jewellery, Lehenga shops, sweets and spices.
Starting price: ₹150/-
2. The New Market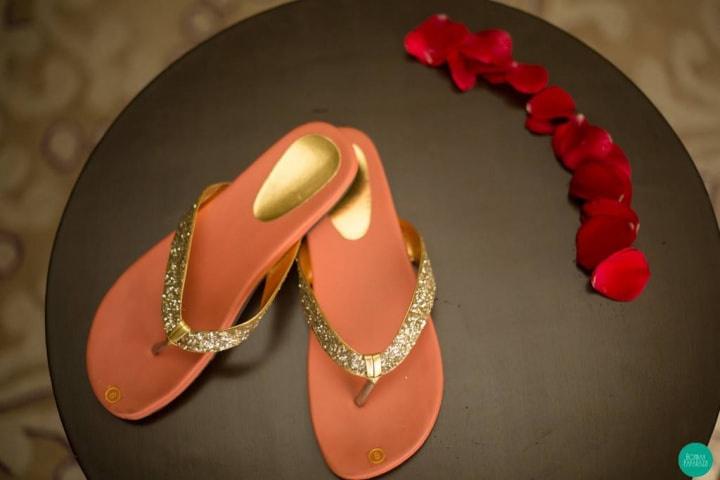 Also known as the Hogg's Market, this is one of the most popular markets for street shopping in Kolkata. With over 2000 stalls and shops in its reserve, New Market has been a favourite wedding shopping hub since the colonial era. From sarees, lehengas, jewellery, chappals to home décor items…there is no way you can return without getting your bags full! Although the prices are quite affordable, but still if you can haggle, you might end up buying more stuff than you need!
Where: Lindsay Street, nearest Metro Station is Esplanade.
What to pick: Bags, Sandals, Juttis, exotic flowers, decorative items.
Starting price: ₹200/-
3. Chowringee Road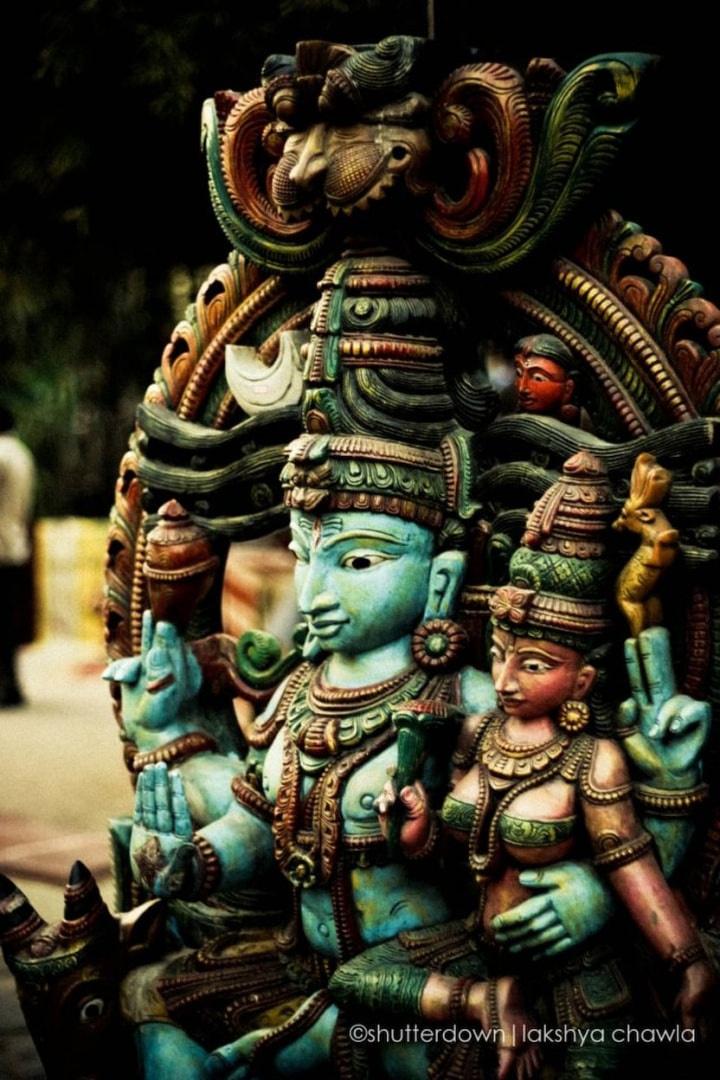 Are you looking for something traditional or funky? Well, you get both at the Chowringee! Famously known for its collection of Terracotta jewellery and décor items, your street shopping in Kolkata wouldn't be complete unless you visit this lane! Handmade beaded necklaces, quirky bangles for your Bachelorette, fresh local produce and sweets for Shagun, exquisite handicrafts, wooden and brassware for wedding gifts - the versatile range of Chowringee products will just take your breath away! P.S. Don't miss some scrumptious street food from Bengal while you're there!
Where: S.N. Banerjee Road, Chowringee Place.
What to pick: Terracotta jewellery, artefacts, readymade outfits and fabrics.
Starting price: ₹300/-
4. Birsul Haat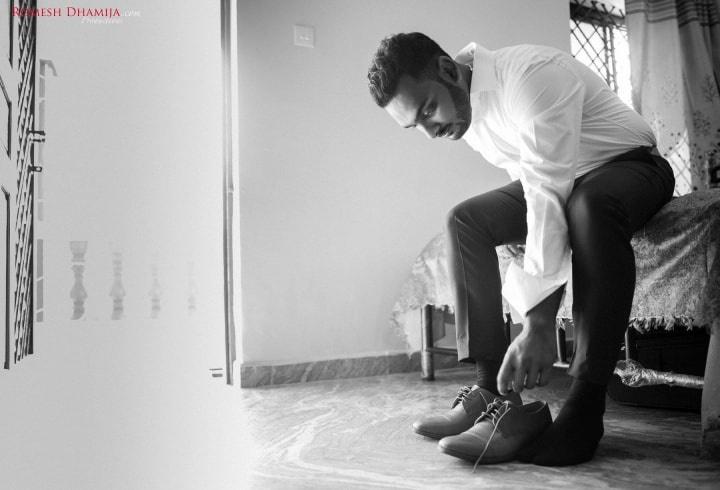 Welcome to The Leather Market of Kolkata! This place is great news, especially for our grooms and groomsmen! A wholesale market of leather shoes, wallets, belts, purses and handbags; Birsul Haat could be the answer to a groom's entire footwear and accessory woes! Interestingly, many retail manufacturers and e-commerce portals sell shoes sourced from this market. If you're up for some street shopping in Kolkata exclusively for leather products, you must pay this area a visit!
Where: Vidyasagar Tower, P 85/3.CIT Road, Shyama Charan Dey St, College Row, College Street. Nearest Metro station is M.G. Road.
What to pick: Leather shoes, bags, purses, belts, handbags and wallets.
Starting price: ₹200/-
5. Haatibagan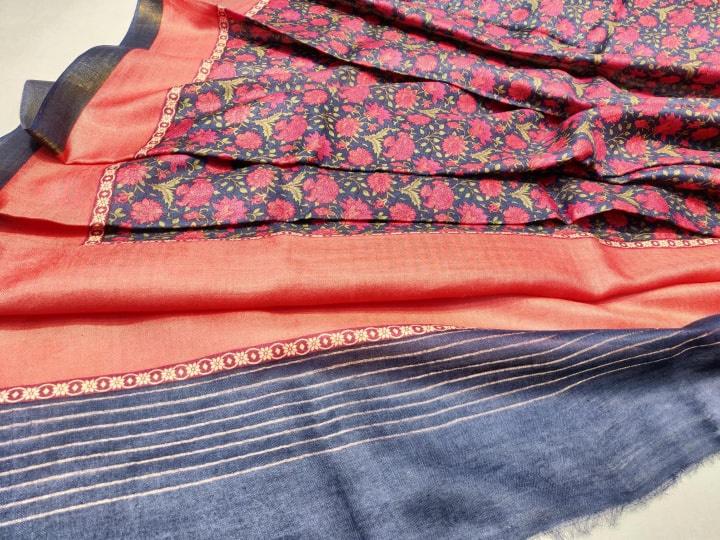 Once famous for selling a large variety of birds and animals, Haatibagan survived a massive fire and came out stronger as a hot spot of cotton and silk saree shops. The place is brimming with energy and excitement, especially during weddings and festivals. You must take a tour of this market while street shopping in Kolkata to experience its sheer liveliness!
Where: Shree Aurobindo Sarani Road. Nearest Metro station is Shyambazar.
What to pick: Silk and Cotton Sarees.
Starting price: ₹250/
6. Gariahaat Market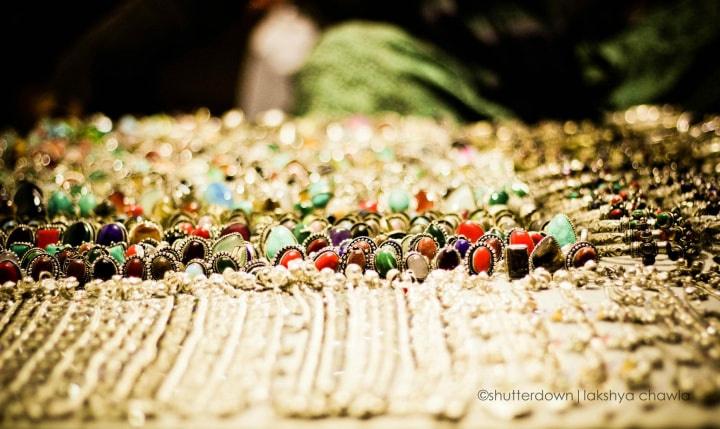 Shopaholics beware! One thing is for sure: you won't be able to stop yourselves from indulging in a full-blown shopping extravaganza at Gariahat! But guess what? Without straining your budget! From handicrafts and textiles to exquisite saree and jewellery shops, Gariahat market indeed is a shopper's paradise when you're exploring street shopping in Kolkata.
Where: Rashbehari Avenue, Gariahat, nearest Metro Station is Kalighat.
What to pick: Imitation jewellery, sarees, handicrafts.
Starting price: ₹500/-
Remember, when you're going for street shopping in Kolkata, your motive is to explore the wholesale variety and collection at affordable prices. Don't go overboard on the cost of one item. The whole purpose of street shopping is achieving good quality trousseau contents without splurging. Put on your bargaining hats and haggle wherever you can. If you're not much of a negotiator, you can still expect to get hold of some excellent stuff at great prices. Take your time, explore the streets of Kolkata and enjoy every moment of your wedding shopping experience in the city of Joy!
Do you have any favourite jewellery shops in Kolkata? Share your shopping experience with us!