6 Wedding Silk Sarees for Every Bride & Every Wedding Function
Check out the charm of silk sarees for your wedding season and a touch of elegance to your wedding!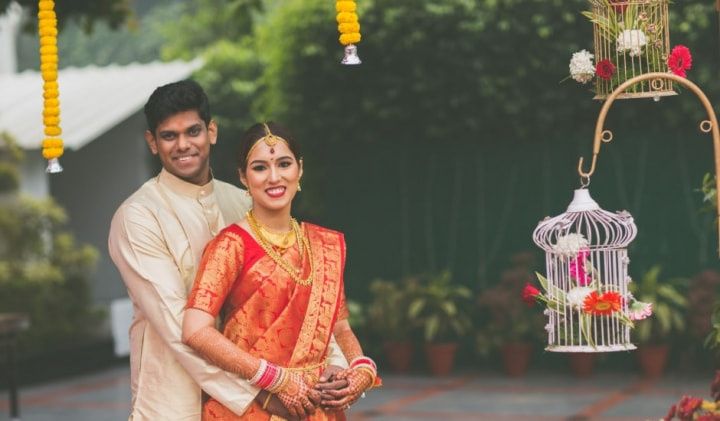 Wedding silk sarees are timeless and an essential part of any bride's trousseau. It's the kind of outfit you can wear any time and it never goes out of fashion in fact, it becomes better with age. For the perfect collection of wedding sarees, look for something that doesn't require an elaborate bridal hairstyle or too much make-up, find something that stands out in itself. Here's a quick lit of the essential silks every bride should introduce to her closet.
The Kanchipuram
Kanchipuram silk sarees are some of the most gorgeous wedding silk sarees one can find. They are traditionally made in a small town called Kanchipuram in Tamil Nadu. these sarees have a distinctive temple border and temple designs, they come in vibrant colours and contrasts. Some sarees have fairly big gold zari borders though one can find ones that have smaller zari borders as well. The borders and the silk are usually in striking colours which always makes the saree stand out in a crowd.
The Banarasi
These wedding silk sarees are made from some of the finest handspun silk and originated in Benaras in Uttar Pradesh. The designs have a great Mughal influence which comes through in the intricate work. These sarees have zari borders as well and usually have very heavy zari borders with smaller designs throughout. The Banarasi silks can be found with a variety of designs and some are quite contemporary with modern designs.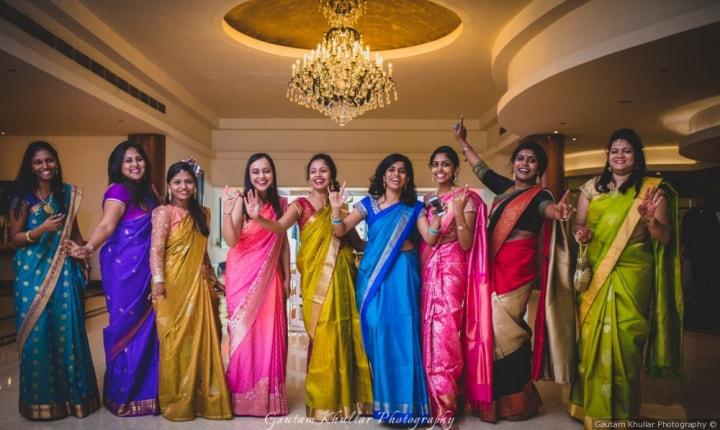 The Patola
While the Kanchipuram and Banarasi are considered the more traditional kinds of wedding silk sarees there is nothing more striking than a patola silk. With its geometric designs and vibrant colours, these sarees are very distinctive. They come from the town of Patan in Gujarat. These days patola silks have graduated to contemporary designs and look good for any occasion, they are light and bright and look very chic and stylish.
The Paithani
Paithani silks are traditional to Maharashtra and come in muted shades of red, blue and green. The borders are always a contrast to the colour of the rest of the saree and have zari embroidery. These bridal sarees get their influence from the art of the Ajanta and Ellora caves. The designs have a setting in nature and use a lot of birds and flowers.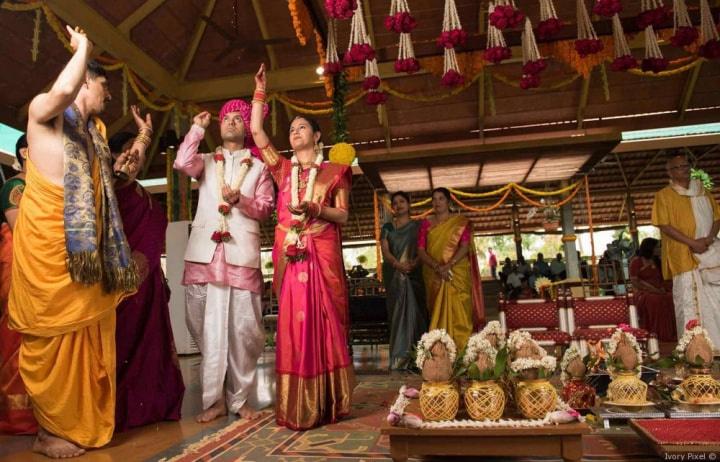 The Sambalpuri
The Sambalpuri silk sarees for wedding come from the eastern state of Odisha. These wedding sarees are made from handspun silk and have borders that are usually in a darker colour compared the rest of the saree. A traditional Sambalpuri saree would have shades of orange, maroon and dark blue with small flowers all through the saree. The pallu has geometric designs and is in the same shade as the border. Sambalpuri silks range from light daily wear to heavy sarees which usually have designs of elephants or images from the temples of Odisha.
The Muga
Muga silks are some of the most exquisite and expensive silks from the state of Assam. These sarees have a golden yellow colour because of the type of silk that is used. The entire saree is then hand embroidered with silk thread in vibrant colours and geometric designs. These wedding silk sarees are very labour intensive and therefore are very expensive. The pallu is usually very heavy and has a lot of design and embroidery which makes it one of a kind. Imagine a designer bridal lehenga with this fabric and work, it would so gorgeous.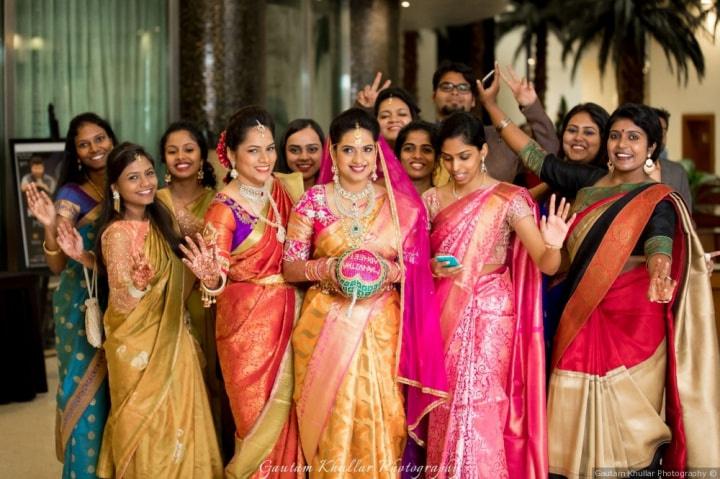 The right kinds of silk sarees can add a variety of designs and colours to any bride's wardrobe. These sarees are head turners at any occasion and go well with any kind of makeup or hairstyle and make for timeless photographs.