Bridal Sarees You Need to Add to Your Bridal Shopping List Now
Wearing the traditional Indian wedding attire just got trendier. Find out our top picks among bridal sarees for this wedding season and look like a rocking Indian bride with these trendy styles.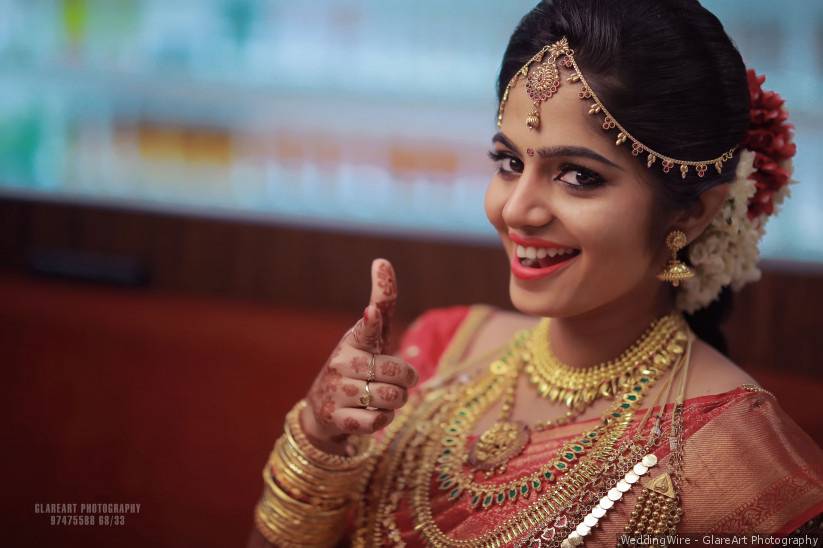 Having the best collection of bridal sarees in your wedding trousseau is a must for various functions before and after the wedding. If you like to keep in line with the latest trends then create a collection that goes with your wedding theme - the invitations, decorations and the hairstyles you'd like to sport.
Want to know the top ones trending this season? Here's a quick guide:
1. Pre-stitched saree gowns and fusion outfits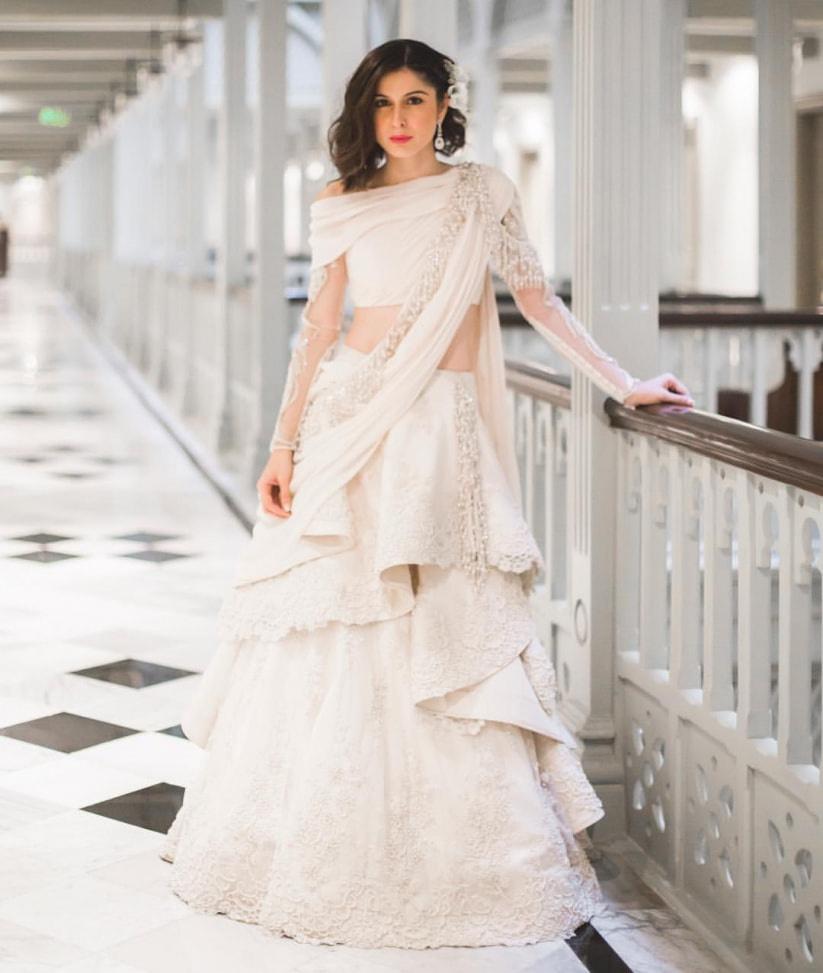 Image courtesy: Scherzade Shroff
Confused? Don't be. Saree gowns as a trend have become part and parcel of nearly all pre-wedding functions. So, why not try the concept as your true calling for bridal sarees. The outfit smartly marries the aesthetics of a saree with the ease of donning a one-piece gown. It makes for devil-may-care wear, raising wows all across the venue.
Pair this look with statement earrings and a bridal makeup look that's distinctly you - from a nude look to a glam one.
2. Traditional Kanjivaram sarees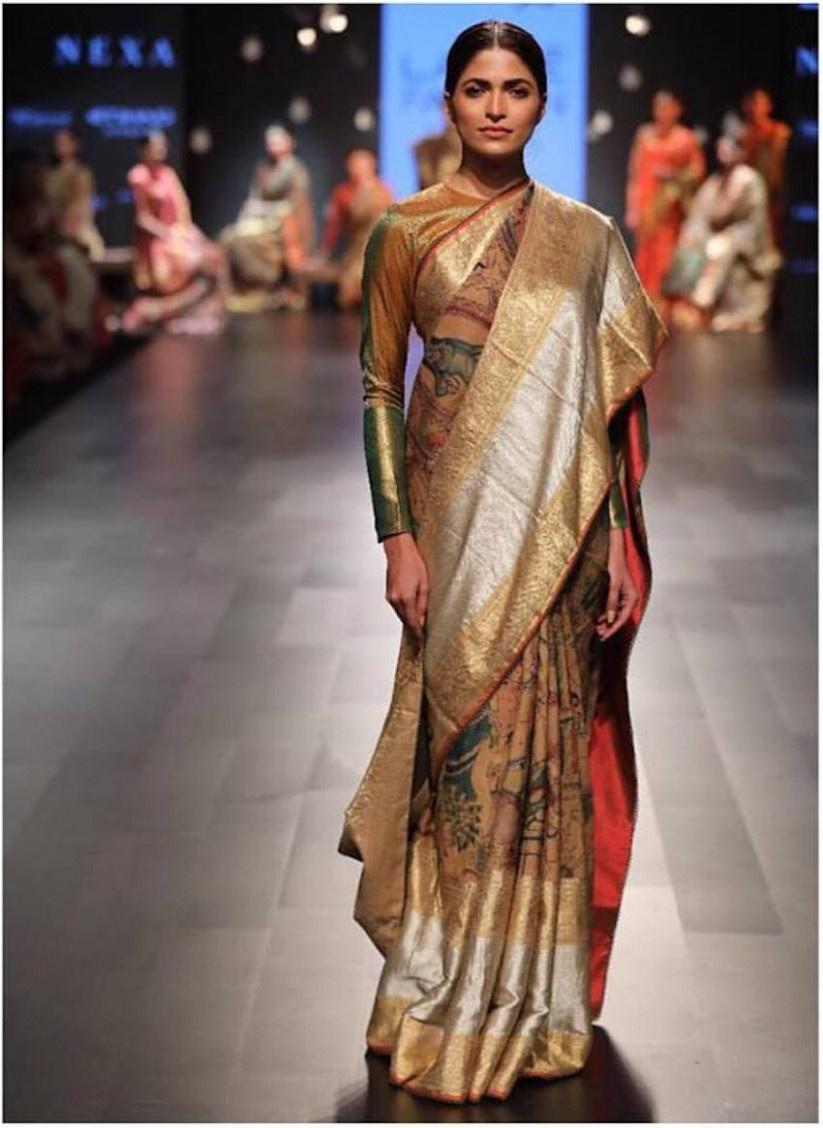 After that quirky turn, strive your hand at the timeless appeal of Kanjeevaram silks for your set of bridal sarees. The rich drape can work wonders during nearly all bridal festivities. It can also be repeated as an outfit of choice for nearly all wedding functions.
A rich Kanjeevaram silk design is often combined with a flamboyant Pattu blouse or maggam work design to form a bridal outfit that has enough to say for itself.
3. Chanderi Silk Sarees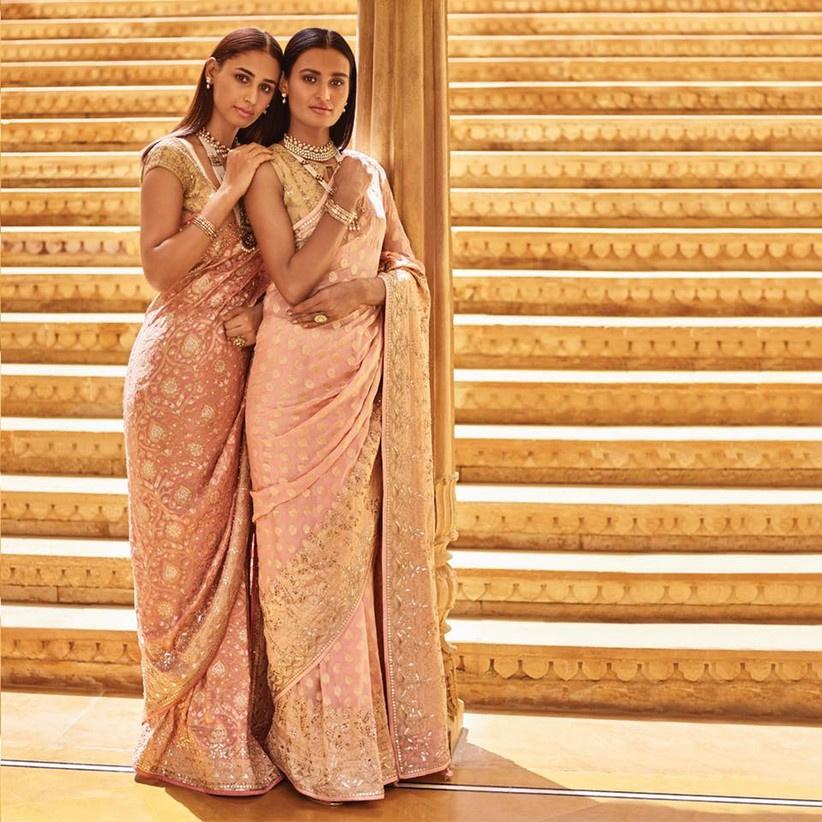 Designer Anita Dongre's summer collection showcased how you can create magic with chanderi silk. Perfect for this weather, designer sarees for wedding in this fabric will stand out while giving you comfort and breathability. Pair them with a traditional blouse and heavy bridal jewellery sets for a look that is simply ravishing!
4. Linen in Bridal Sarees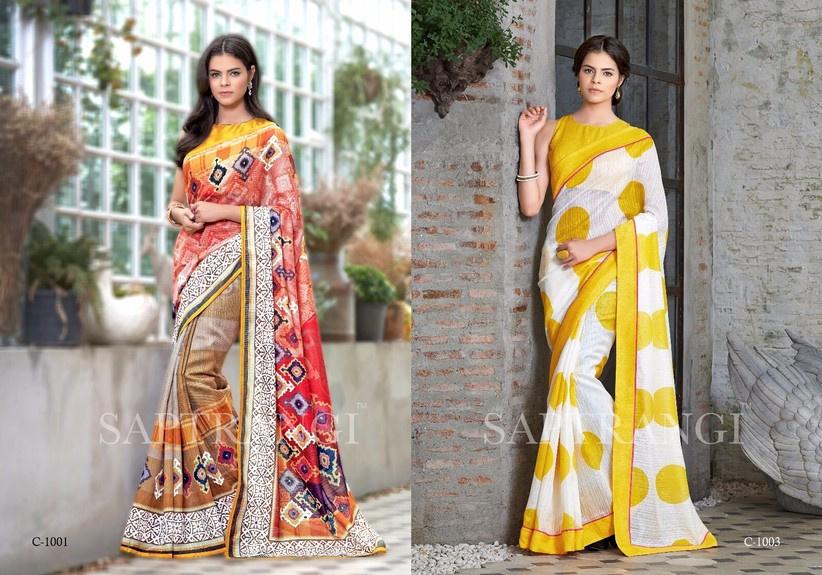 Who would have thought that even linen sarees could be bridal wear! Linen as bridal sarees, with beautiful combinations of embroidery, gota patti work and sequin work exudes elegance beyond comparison. Light diamond jewellery sets will look perfect for an after wedding family dinner.
You can get a variety of colours to experiment with. Explore different fabrics and styles of blouse that would complement your linen bridal saree.
5. Sheer, Embroidered Bridal Sarees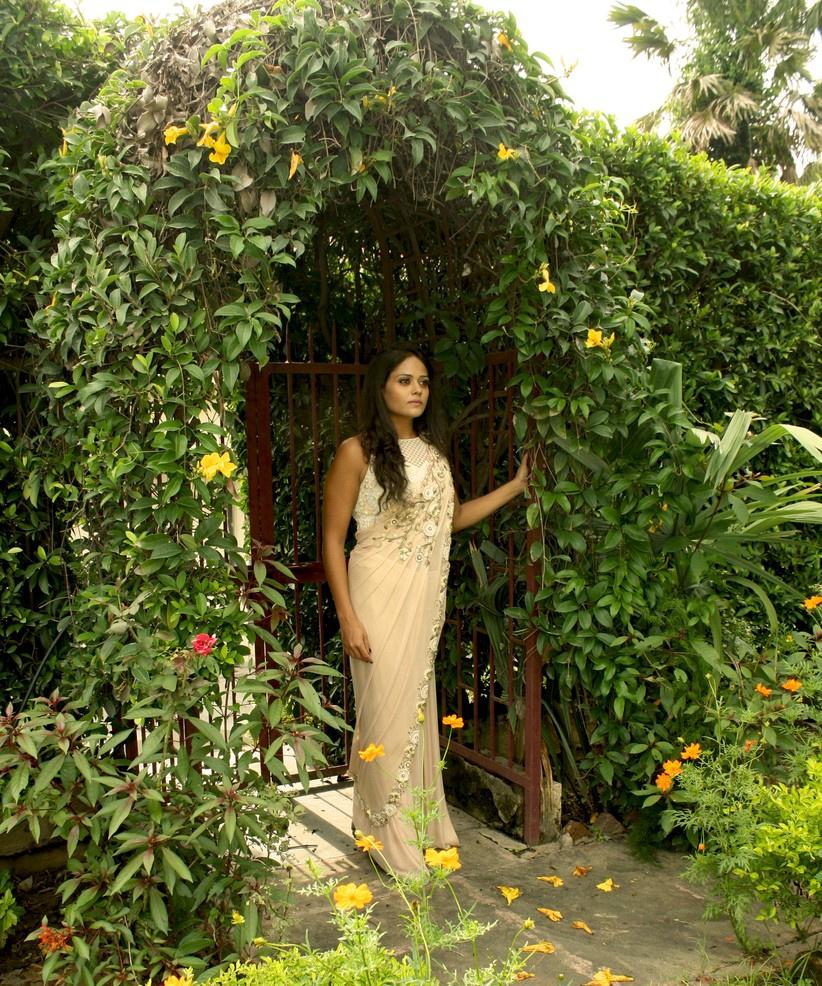 Sheer fabrics like net in embroidered, bridal sarees look absolutely gorgeous. If you're not too fussy about the material being see-through then treat yourself to a wedding saree that has subtle and intricate embroidery throughout and a heavy border to go with it. Pair it up with a blouse in raw silk that would offset it and make it look regal.
With this kind of a saree, a minimal hairstyle looks best with some heavy jewellery. You could wear it to your wedding cocktail party or even to the reception.
You may also consider using tissue as your base material (the finer variety here). It's quite understated and goes very well with sequin which brightens it up. It is a must for a bridal saree collection. The fabric is timeless and when paired with gradual or full sequin work and a simple blouse it stands out. If the saree seems too sober, try it out a cape blouse. These sarees can be worn with choker bridal jewellery sets and a beautiful hairstyle complete with flowers. A Tissue saree can be worn in almost any season and is a hit all year round.
Note: Timeless Appeal - Hand Painted and Woven Sarees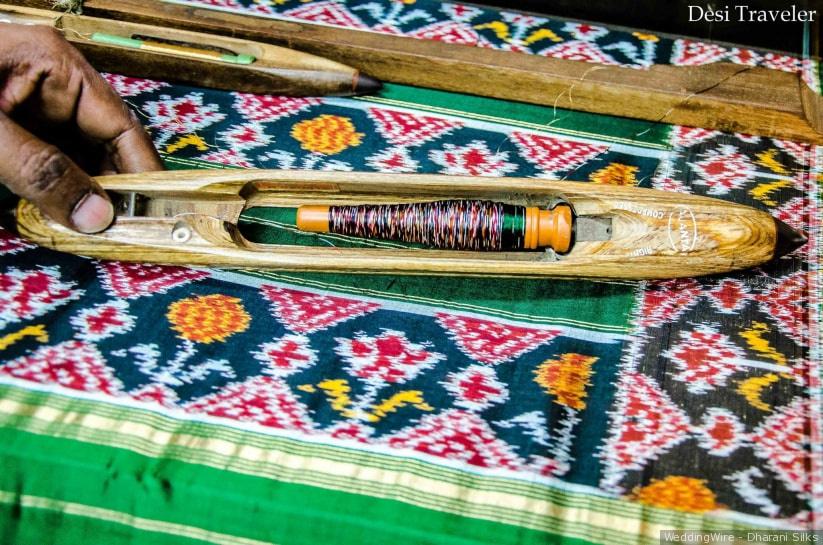 If you're out looking for sarees to add to your bridal collection then a hand-painted saree with a little sequin and embroidery is a must have. The rave these days is floral prints in pastel shades. Try exploring technique styles like kalamkari and ikat to give them a chic edge. Choose a fabric with a light base and have it painted with large flower blossoms that gradually become smaller and a more intricate design.
To add a little pop have some sequin and embroidery done on the painting and there you have a one of a kind bridal saree. These bridal sarees always look very stylish.
The right bridal sarees will keep you covered for all pre-bridal and after the wedding events. Team it up with some pretty jewellery, a complementing bridal hairstyle, some chic makeup and accessories, and your entire outfit with be picture-perfect every single time.
Let us know what are you planning to wear for your wedding affairs, in the comments below.