5 Designer Sarees for Wedding Functions for Every Bride-to-be
Walk the talk of being unique and wear a designer saree and become a trendsetter this wedding season.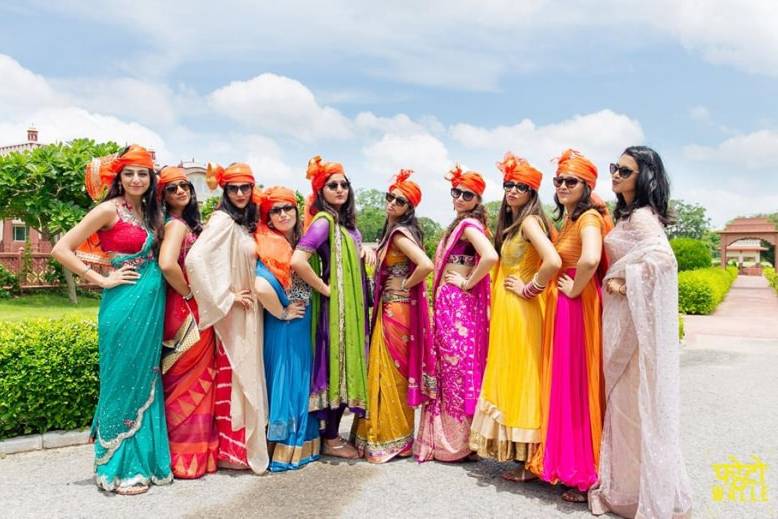 Saree is a traditional Indian attire that looks very graceful and elegant. For centuries a saree has been the most desired choice of attire for weddings, festivals and other special occasions that deserve all the works! A designer saree for wedding has become increasingly popular amongst brides who want to make a stylish yet traditional, comfortable yet trendy and light but ethereal statement. Unlike a bridal lehenga, a wedding saree is lighter, easier to carry, much easier to store and manage and most importantly, fancy sarees for wedding look super sensuous!
Are you looking to make a fashion statement at your wedding? Here's how you can score on the trend meter in fancy sarees for wedding:
1. The Wedding Day Designer Bride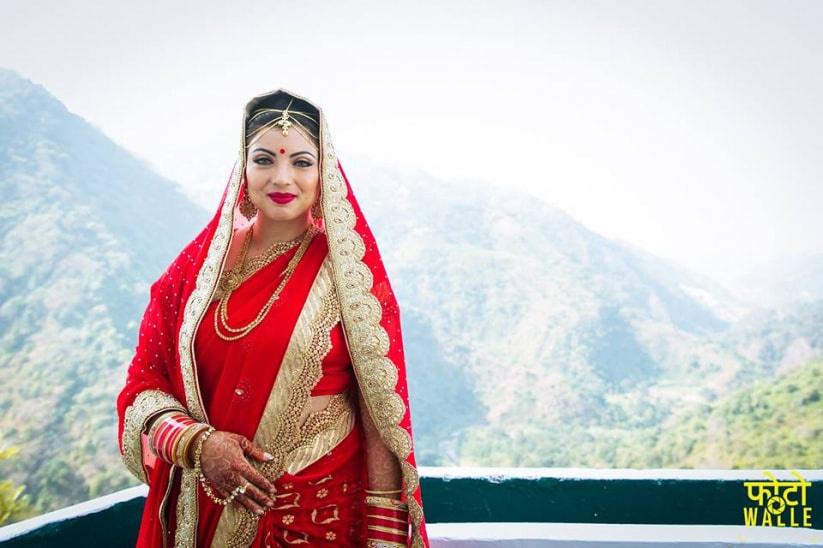 Skip the common red and gold bridal lehenga designs and be different! Red and gold designer sarees for wedding are equally, if not more, graceful. You can add a heavy dupatta over your head for the traditional ceremonies and later strut around in your fancy wedding saree and show off your fancy hairdo too! A plain red bridal saree with a heavy kundan work border or a broad Swarovski border are not just perfect for the wedding day but you can wear your bridal ensemble again, on several special occasions.
If it's light comfort you are looking for, skip the heavy border too! A red silk or brocade bridal saree that has an intricate thread or zari work all over is equally traditional and bridal in designer sarees for wedding. You can team it up with the same saree blouse or wear it with a plain golden blouse to create a trendy look. Again, the best part is unlike a designer bridal lehenga you will be able to wear this attire again on special occasions, and of course, it's so much easier to store!
2. The Ethereal Engagement Day Designer Look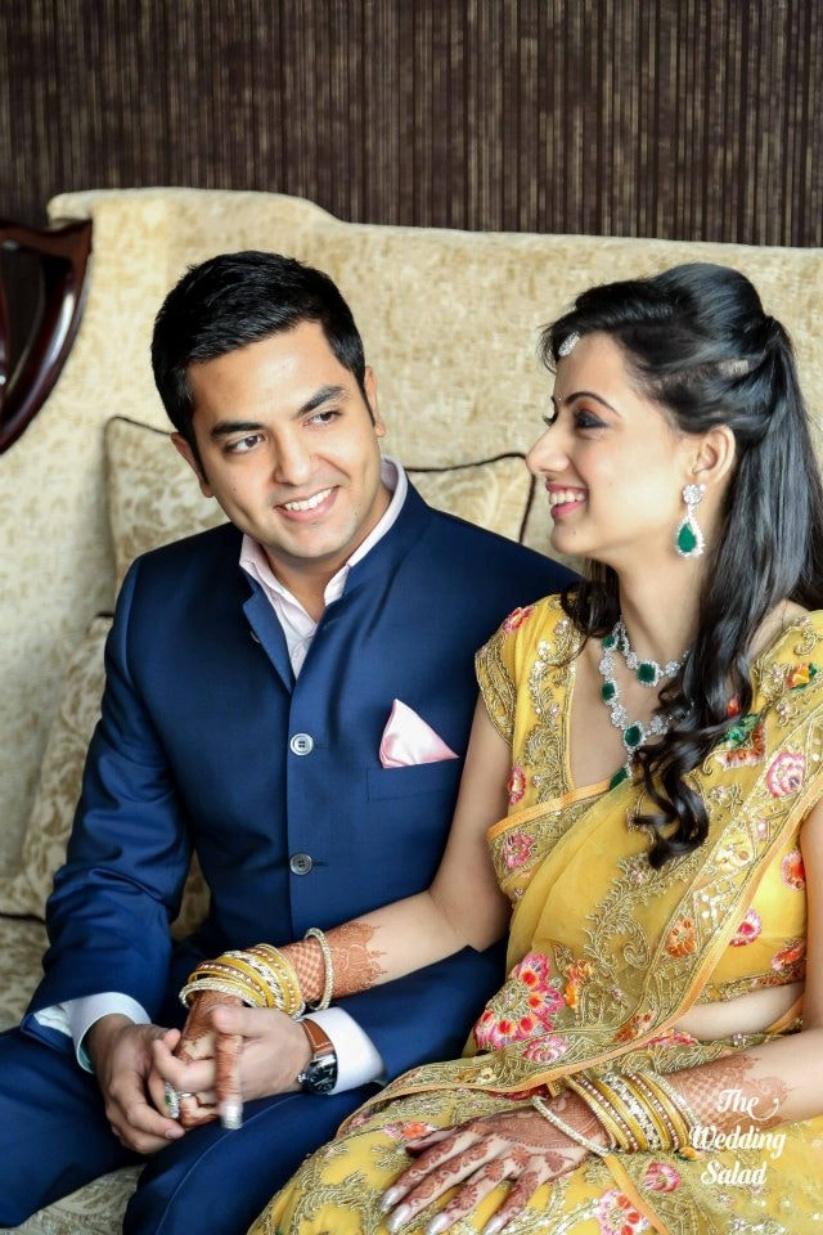 A bride has to plan her attire not just for the wedding day but the many pre and post wedding functions too. If you are planning to create a different look for each function, bring in the charm of designer sarees for wedding on one or multiple occasions. Fancy sarees for wedding are a great engagement day look. You can choose pastel shades with bright threadwork borders for a daytime function and a bolder hue like fuchsia pink with a thin embellished border for evening time creating your own wedding saree collection. Just add statement jewellery pieces, keeping it minimal and let your hair down.
There are many bridal stores that cater to different tastes and styles. Designer sarees for a wedding are great to add to your trousseau collection and you can wear it with panache for years to come.
3. The Runway Bride!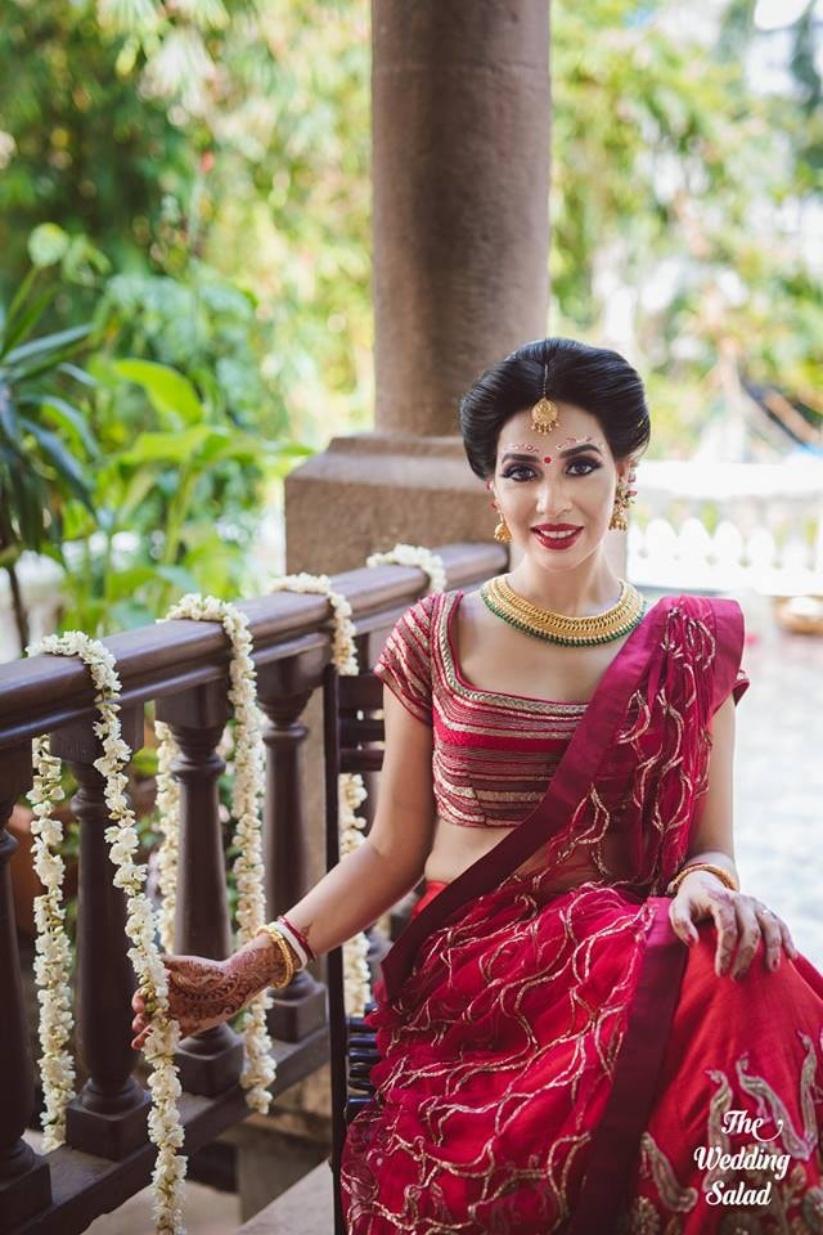 If you are a true blue fashionista, forget all the rules and make your own wedding style! Ditch traditional colours and sarees and pick your own fancy sarees for wedding. Keep it simple bold, bright or unconventional - it's your wedding and totally your choice!
4. Colourful Bride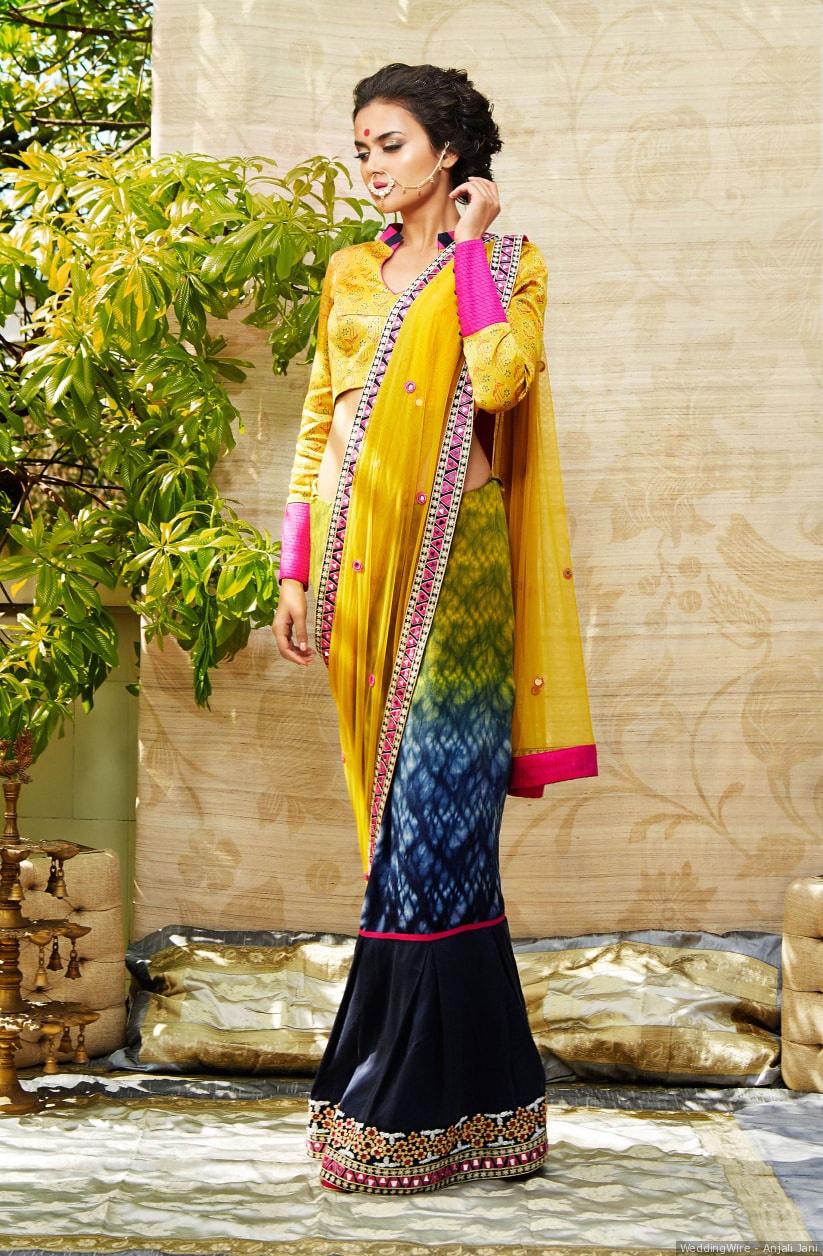 If you love colours and wish for your life to be just as colourful as your wedding garment then perhaps this designer sarees for wedding is perfect for you. It is colourful yet classic, full of patterns yet light to wear and will make a stunning addition into your wedding closet.
5. The Print Lover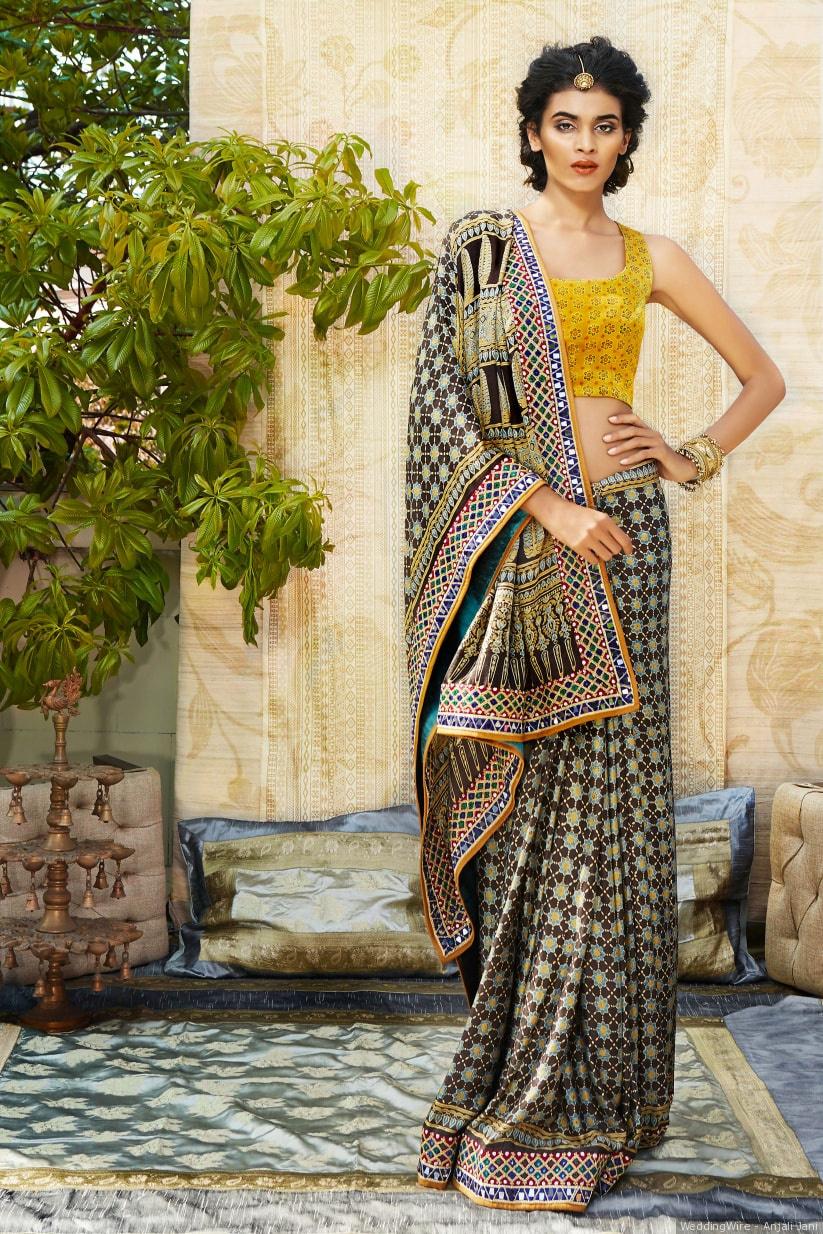 If you are a big fan of prints then perhaps this designer sarees for wedding is the one for you. It has some exquisite prints that run all across the saree and has a beautiful mirror work border to pop the look if this garment even more.
Designer sarees for wedding create a very stunning look! Today, when most brides are choosing the opulent bridal lehenga, why not stand out and make 6 yards long statement of your own? Combine it with a graceful bridal hairstyle and elegant bridal makeup to complete the look.
Which saree from these took your breath away? Tell us through the comments!