24 Wedding Sarees to Make the Heads Turn on Your D-Day
Discover the amazing variety of wedding sarees through our curation of images from designer labels and real weddings.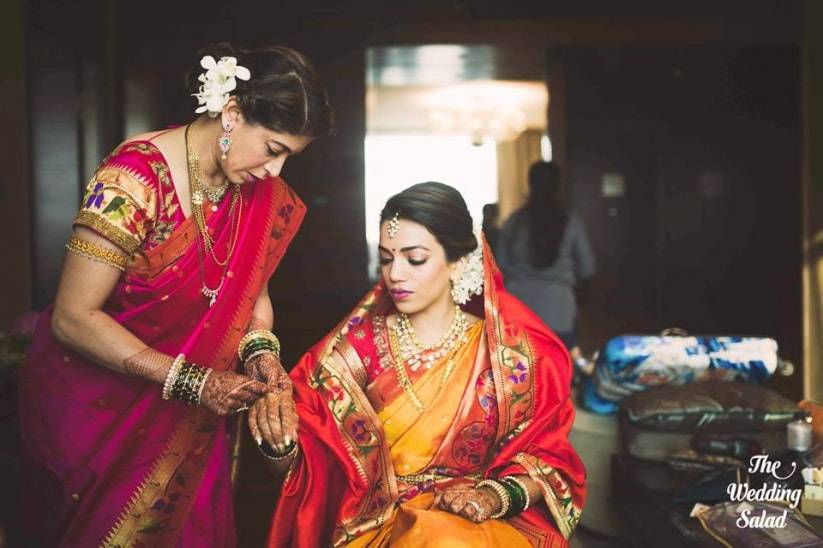 An Indian wedding means numerous wedding functions and the bride needs dresses apart from the bridal lehenga to look classy yet feel comfortable moving around. Here's where wedding sarees come to the rescue. There's a plethora of sarees with elaborate prints, designs, detailed work in a variety of fabrics catering especially to weddings. So, you will find sarees for every taste. If you want to stand out and rule the fashion game at your wedding, pay close attention. We've picked 24 sarees from designers' collections and real weddings which we think will really make you the talk of the town.
These wedding sarees are the 24 finest of the lot that has made rounds and created a buzz in the media this wedding season. From their impeccable colour palette to the fine embroidery that elevates their style quotient - these wedding sarees are every bride-to-be's dream come true when it comes to wearing a designer and curated wedding outfit. So, feast your eyes and find which one of these 24 wedding sarees are perfect for you!
Tarun Tahiliani: The fashion veteran

As one of the most well-known designers in India, Tarun Tahiliani's sarees have been a favourite among Bollywood stars and brides who want a royal elegance in their look. In his designs, you will find a soulful blend of pastels and sequins - which we cannot get our eyes off of! The colour palettes that Tarun Tahiliani has to offer to the brides will leave you spoilt for choice and bring out the diva in you as you walk down the aisle.
Sabyasachi Mukherjee: The favourite of the stars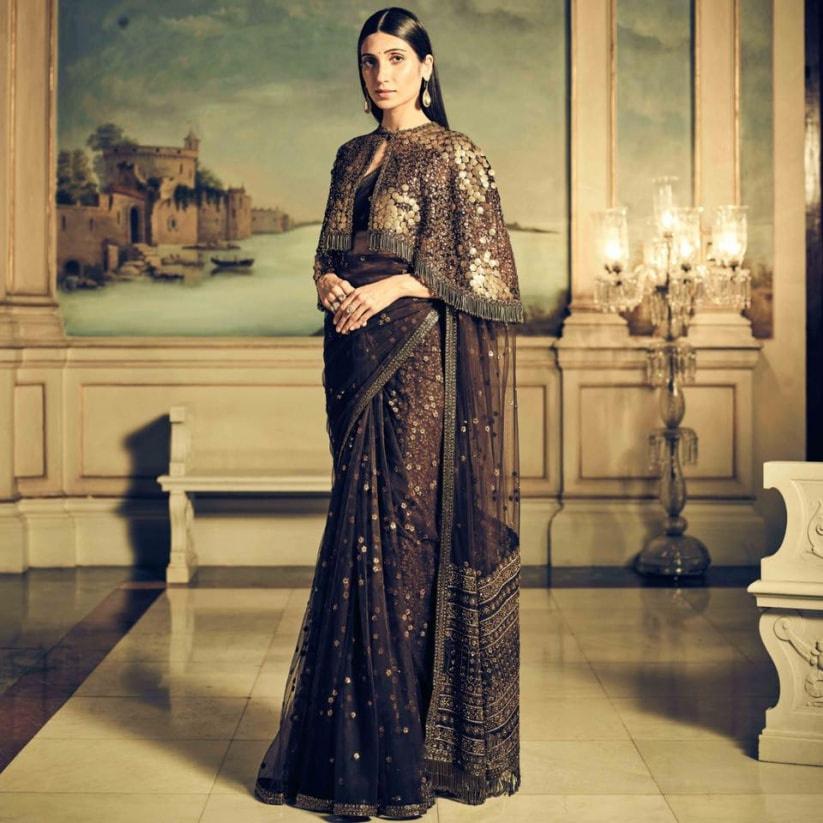 (Images courtesy: Sabyasachi Mukherjee's Official Facebook page)
Isn't this wedding saree absolute goals? We cannot seem to take our eyes off of it! The bride's one dream name when it comes to a celebrity designer is Sabyasachi and hands-down Sabyasachi collections of wedding sarees that he drops every wedding season are a catch for your big day. If the budget fits well, then there is no looking back.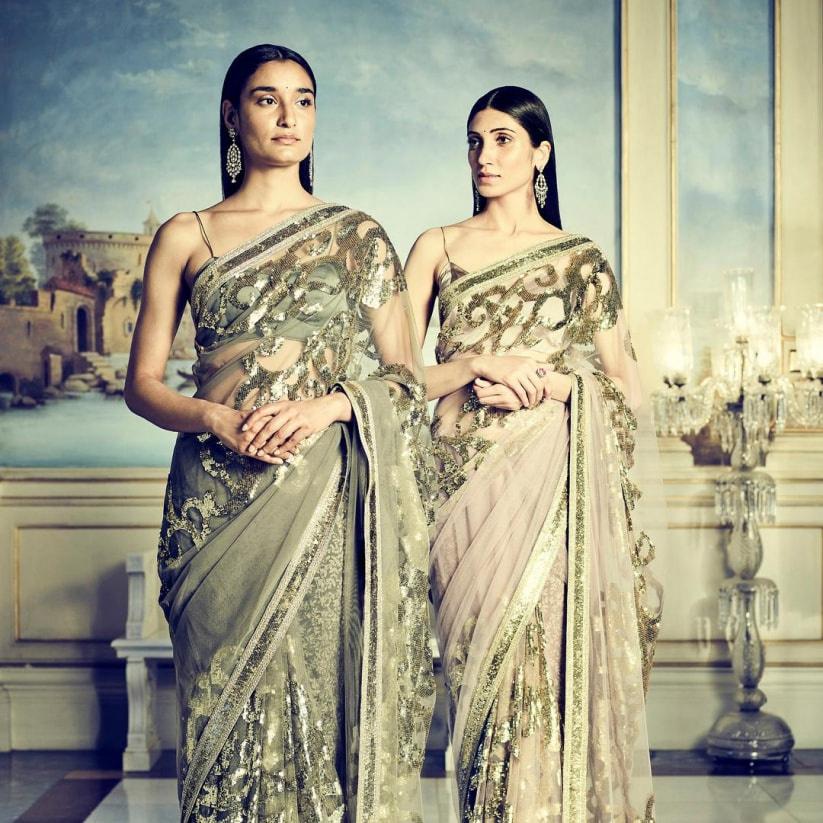 (Images courtesy: Sabyasachi Mukherjee's Official Facebook page)
A designer who is now an established Bollywood favourite is Sabyasachi Mukherjee. He is primarily known for his exquisite bridal lehengas, but his wedding sarees, too, are a class apart. His latest collection, Le Club De Calcutta drives on heavy metallic notes, embellishments and the use of capes, fringes and other highlight elements. He is also known for floral, breezy elements, especially with his spring-summer collections.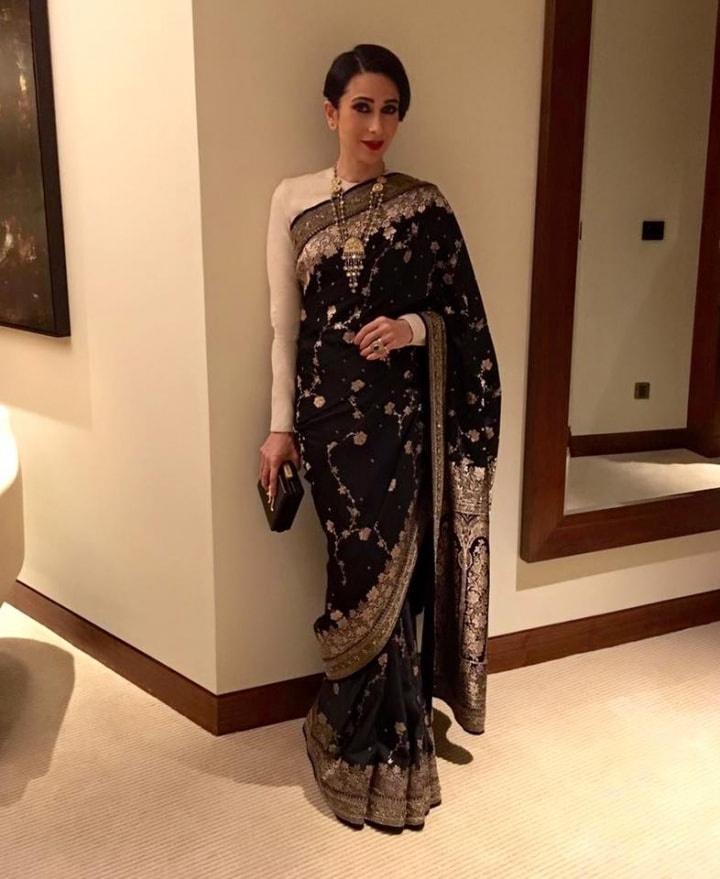 (Images courtesy: Sabyasachi Mukherjee's Official Facebook page)
It is not just the prints that allow floral designs, but he also uses the florals in embroideries and sequin works that boast of precision and regal aura that will make you look like a walking dream. The wedding sarees by Sabyasachi have been adorned by celebs on many occasions and they are a good fit for the engagement too.
Manish Malhotra: The wedding connoisseur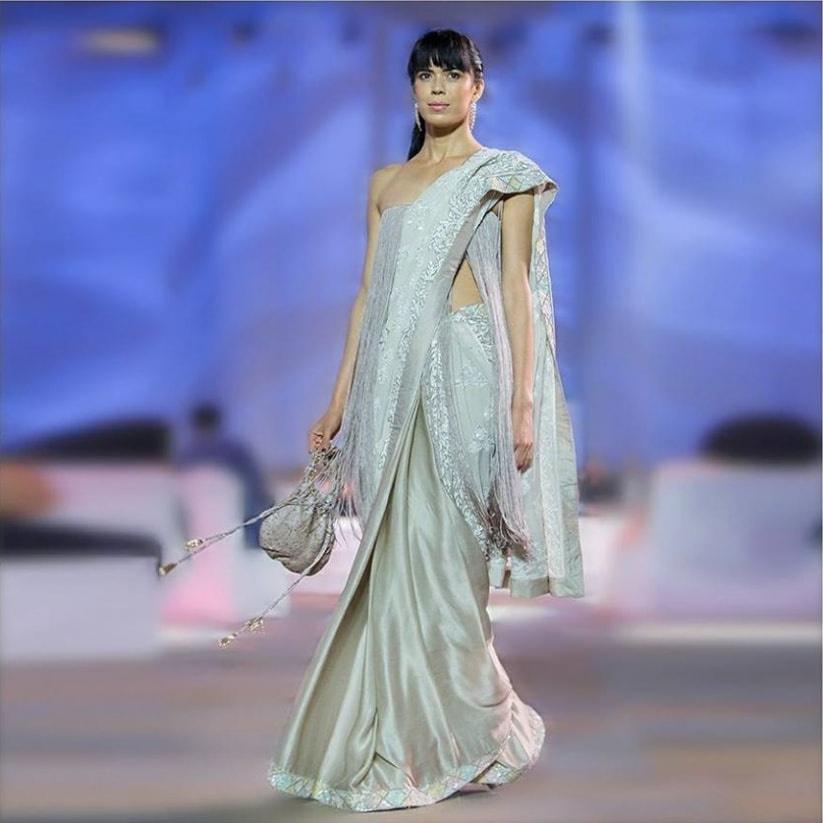 Image Courtesy: Manish Malhotra World
Manish Malhotra's bridal sarees have an ethereal quality which has appealed to Indian women across generations. From Bollywood fashionistas to the neighbour next door, everyone wants a Manish Malhotra saree in their wedding saree collection. The wedding ceremonies are not one, and with a unique design that you can flaunt on each of these days, the Manish Malhotra collection of bridal sarees will ensure that you wave it off like the diva you are!
Anita Dongre: A twist to Indian weddings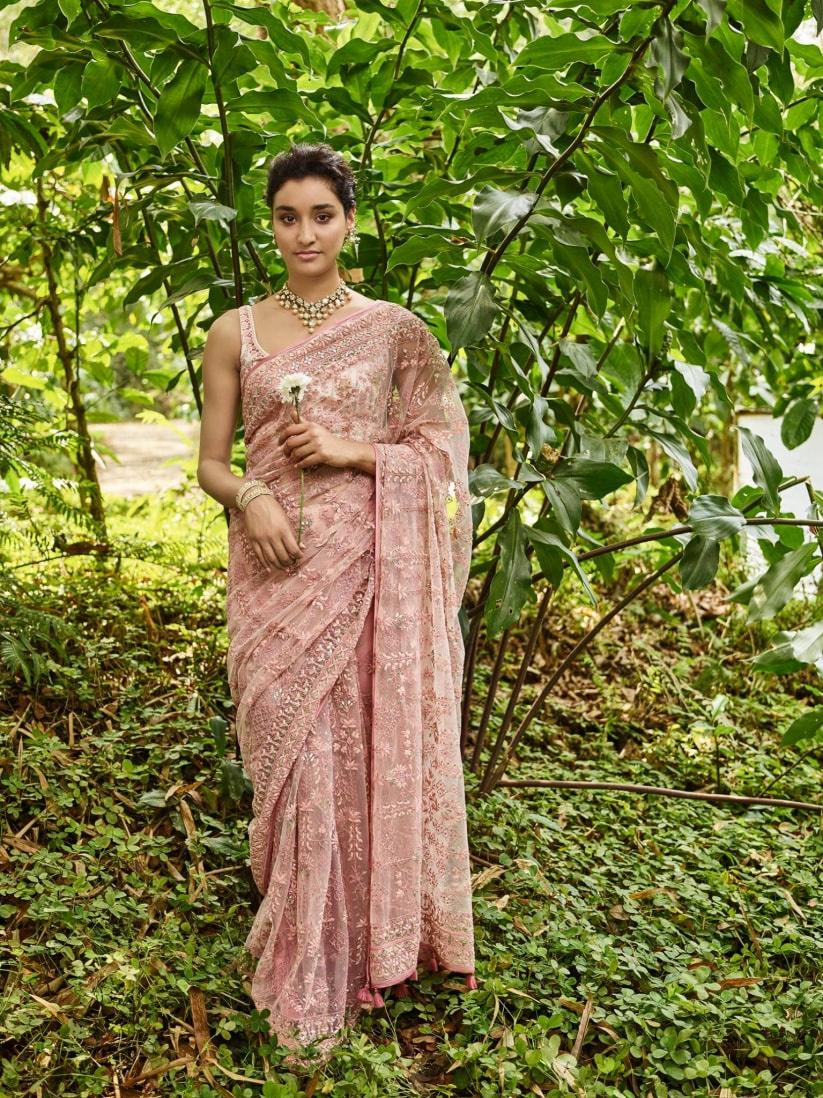 Looking for 'breezy' wear that's on trend, unique and suited to a Mehndi or a Sangeet. Opt for bridal sarees from designer Anita Dongre, who has pastel inspirations as a part of her latest spring-summer collection. 'Our Songs of Summer' featured Rajasthani embroidery on pastel sarees in light pink, yellow and green.
Here are a few more inspirations for you to choose from: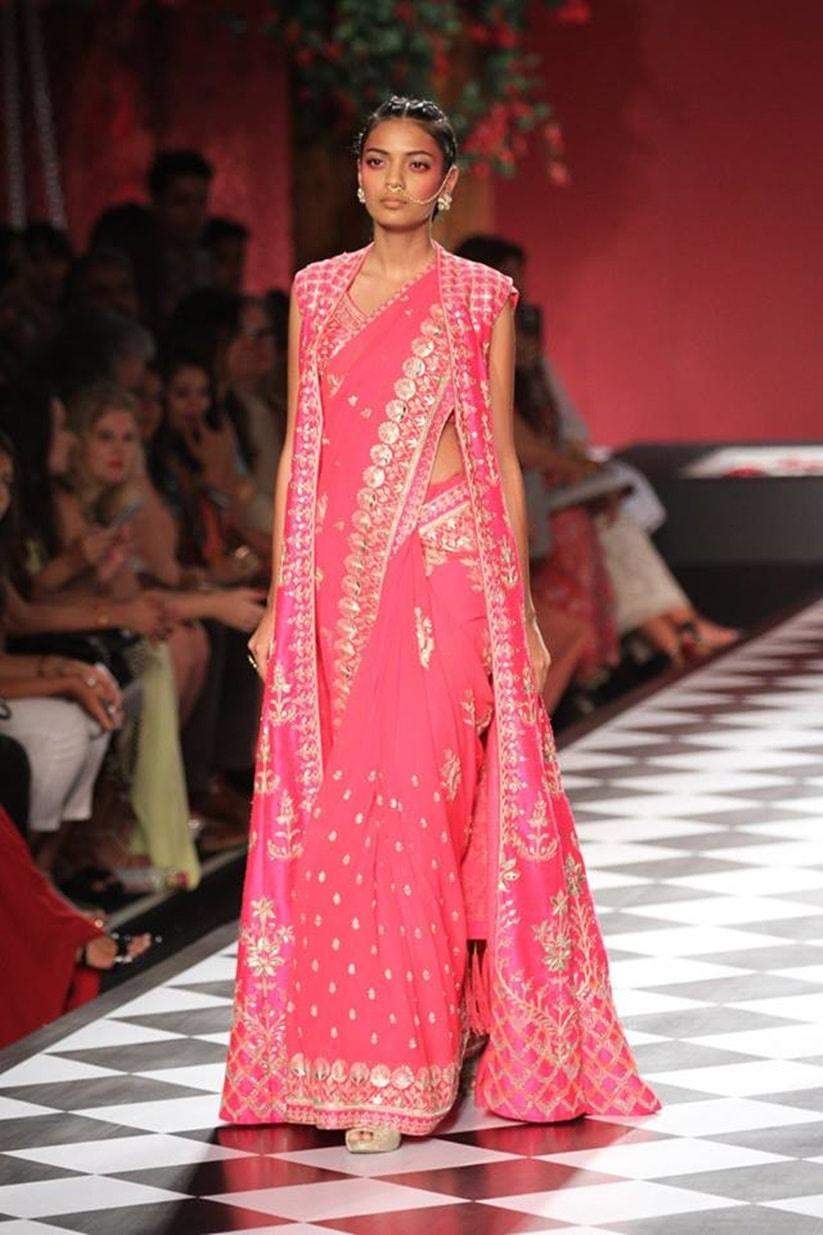 Anita Dongre has become a household name in Indian wedding fashion. She gives a contemporary twist to Indian fashion, and specifically to, to make them appeal to a younger audience.
Anju Modi: Regalia in fashion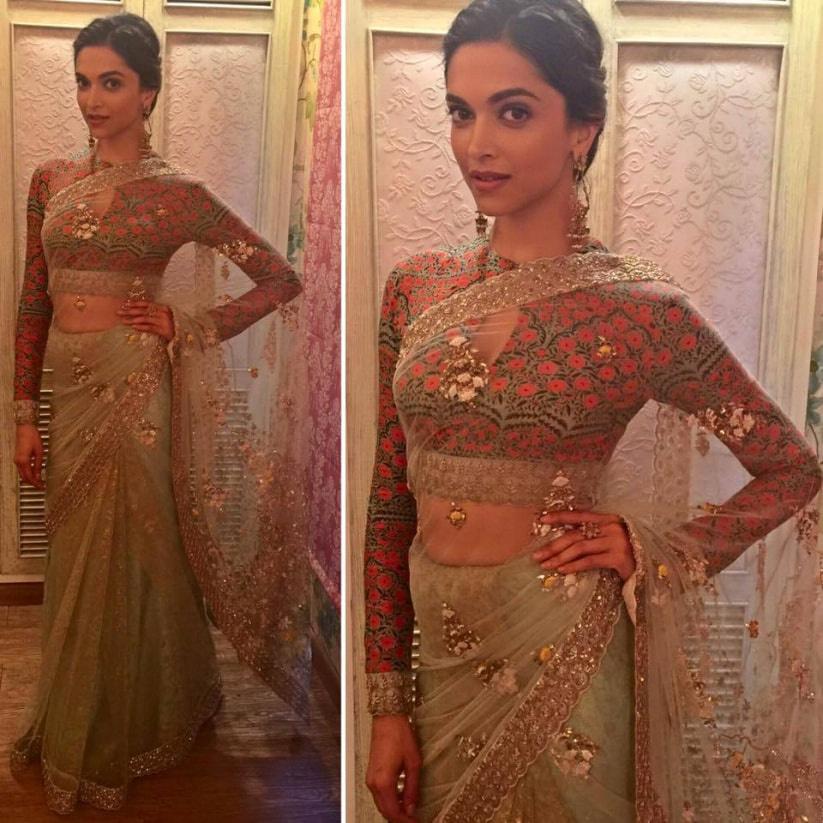 Image courtesy: Anju Modi's Clothing Page on Facebook

Image courtesy: Anju Modi's Clothing Page on Facebook
Anju Modi is known for the grandiosity of her designs. And films like Bajirao Mastani, and Deepika Padukone's stunning outfits, have added to this reputation. Anju Modi's bridal sarees are perfect for a friend's or cousin's wedding where one must stand out. The intricate detail on the sarees and the blouses will make you fall in love with Anju Modi's designs.
Masaba Gupta: A burst of colours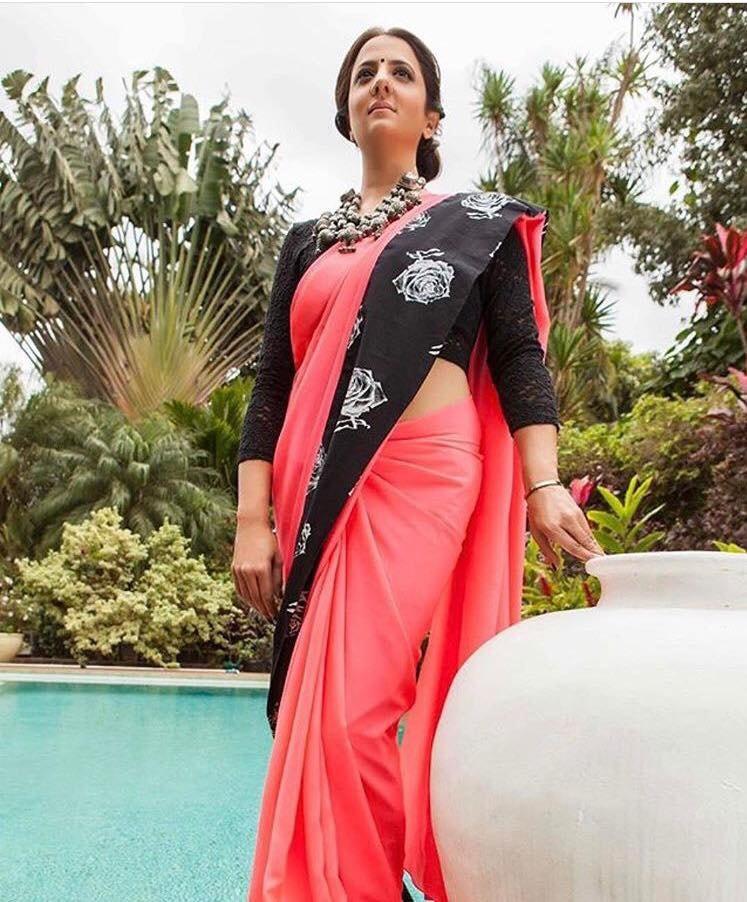 Image Courtesy: Masaba Gupta Instagram Page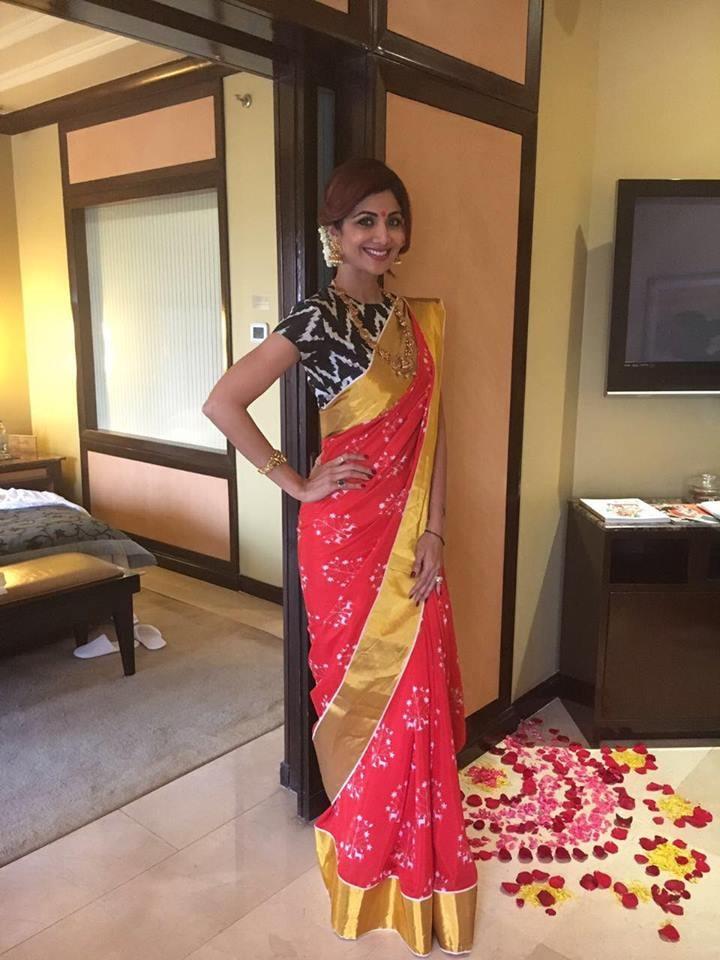 Image Courtesy: Masaba Gupta Instagram Page
Masaba Gupta is known for her quirky sense of fashion which also extends to the wedding sarees she designs. The vibrant colours and the unique designs make for great pictures at wedding functions.
Payal Singhal: Capes and more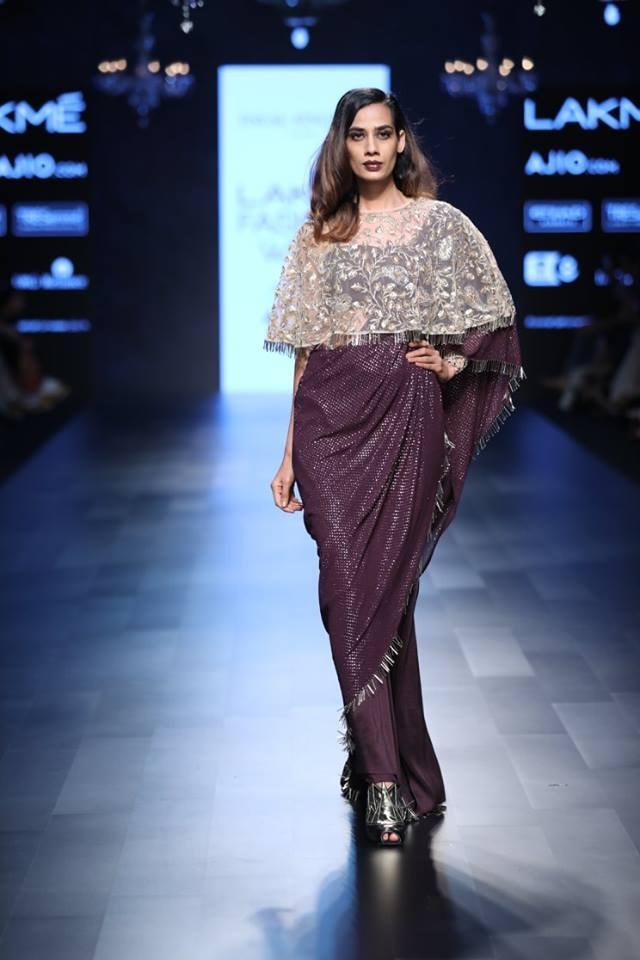 Image Courtesy: Payal Singhal Facebook page
Cape sarees have been quite the rage for a while now, and one designer who executes this style really well is Payal Singhal. Her sarees are perfect for a sexy cocktail outfit or as a wedding day outfit for your bestie's wedding.
Gaurav Gupta: Quirky like never before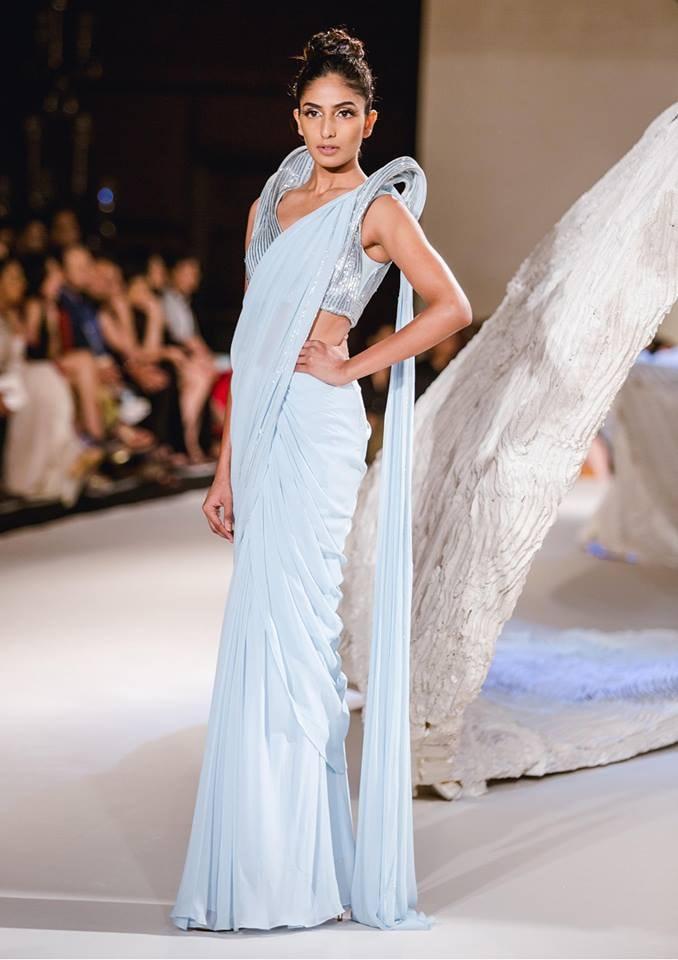 This silver lining wedding saree stole our breath away and we cannot get enough of the beautiful draping that surrounds the figure of this woman. If you want your wedding sarees to be anything but ordinary then this is your cue!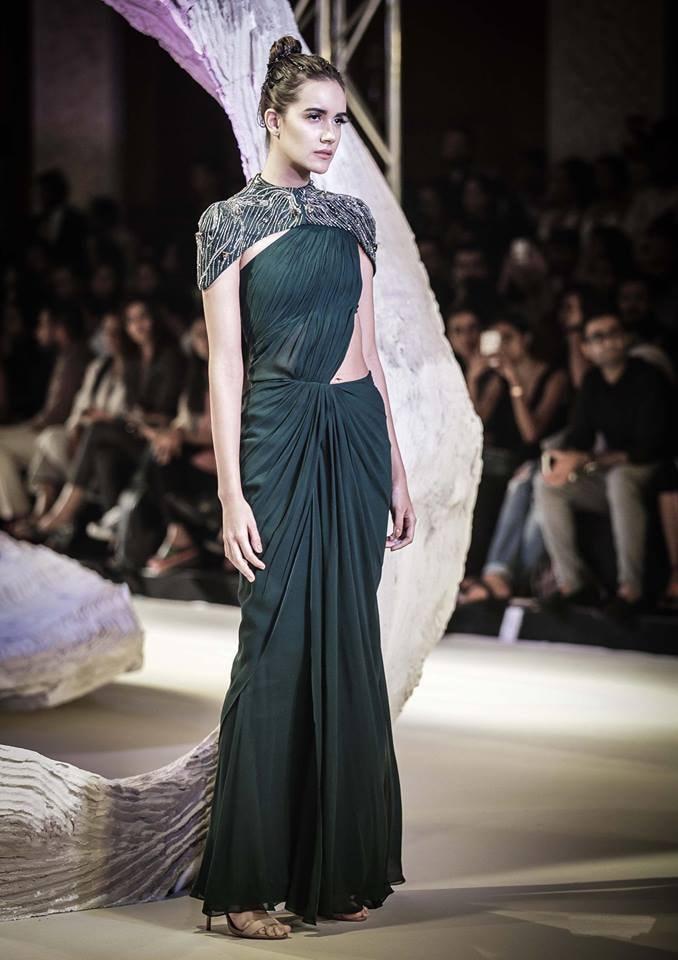 Gaurav Gupta's fashion is known to create a fusion of a myriad of ideas and cultures, and that reflects in his Indian outfits as well. The wedding sarees he designs are unique and not the kind you would've ever seen before.
Real weddings: Be you and your awesome self
Sometimes, all you have to do is scroll through bridal photos from real weddings to get inspired. One doesn't have to be a designer to know what works for oneself, and you'll see various examples in wedding albums of fashion done right.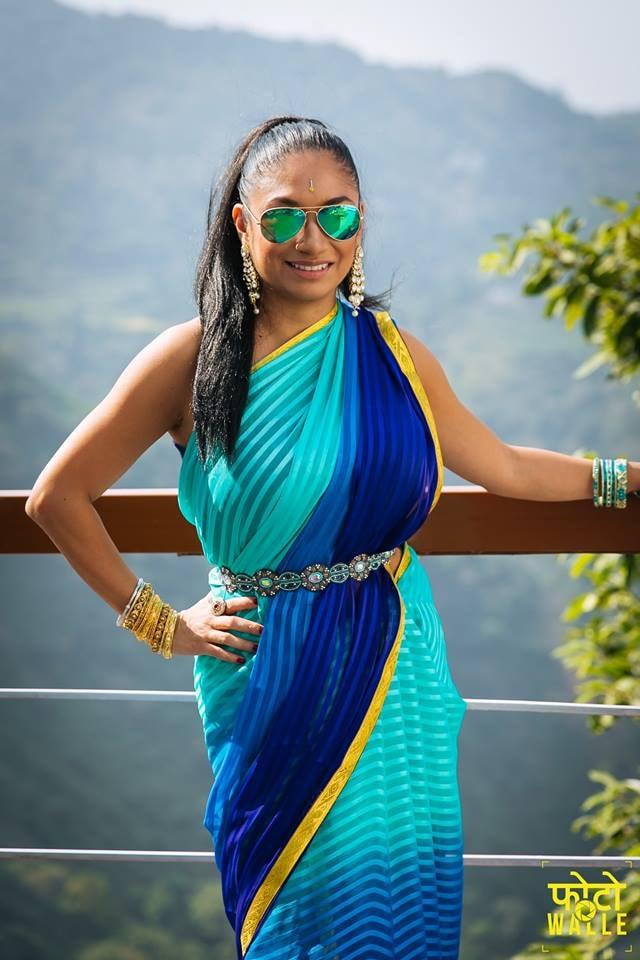 Throw in a fancy saree belt and a colourful pair of reflectors to hold your entire look together and slay!!!!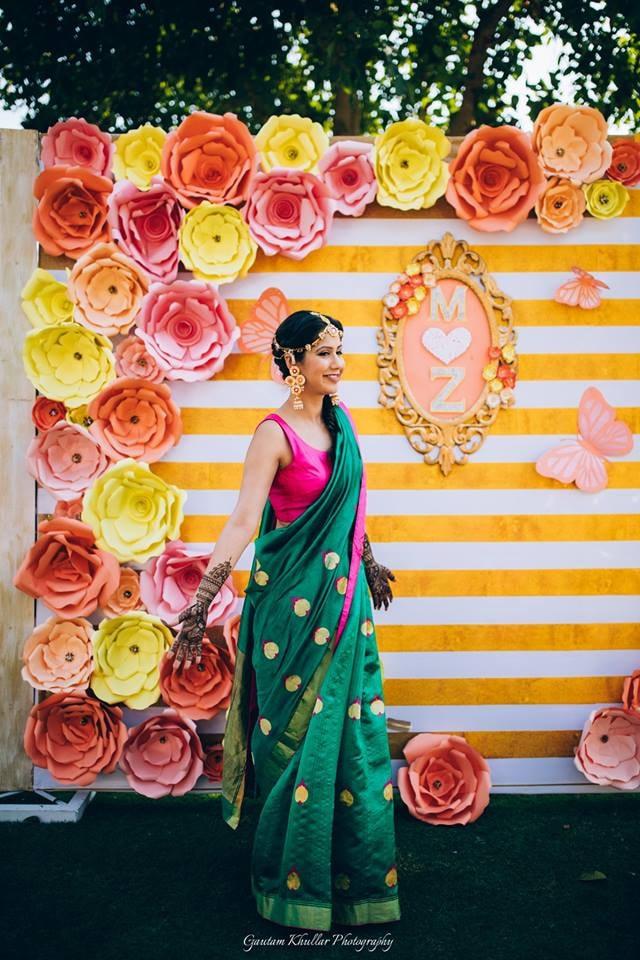 Even if sarees weren't your thing earlier, these stunning outfits will surely change your mind. Not only are they versatile in their design, but they also represent a growing voice that wants to redefine Indian wedding fashion. Combine these beautiful wedding sarees with elegant bridal hairstyles latest bridal makuep to look drop-dead gorgeous. So, now you know where to shop for your wedding trousseau.
Now that you have seen all of these amazing wedding sarees, remember to check out some amazing designer blouses to go with your designer wedding sarees and serve some looks on your big day and all the days leading up to the big day! A piece of stunning diamond jewellery set with a stunning hairstyle that brings out your divalicious attitude to the fore - these wedding sarees are the only set of bridal outfits you need to stock in your wedding wardrobe before your big day!
Which one of these wedding sarees from this scintillating lot of wedding attire would you wear at your own wedding or that of your BBFs wedding function? Tell us through the comments now!