Learn How to Nail You Bridal Photos with These 8 Pro Tips Straight from the Minds of the Experts
Mahima Bhatia from Mahima Bhatia Photography shares her top 8 tips to create the bridal portrait of a lifetime.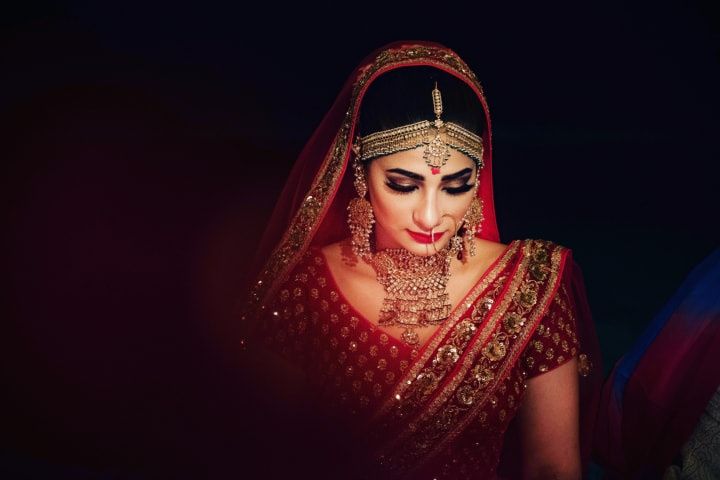 In the last few months, we've had some gorgeous brides take over our social media feeds with their picture-perfect portrait shots. We say perfect because, in these pictures, the lighting is just right, the makeup on point, and the bridal outfit, absolutely drool-worthy. Getting these once-in-a-lifetime pictures is no easy task, a fact every wedding photographer admits. This is why we decided to call in the experts. Here, Mahima Bhatia from Mahima Bhatia Photography shares her top tips for creating the bridal portrait of a lifetime.
Brides-to-be, take note and prepare to get some bridal photos that will make you smile even twenty years down the line!
1. Make time for your bridal shoot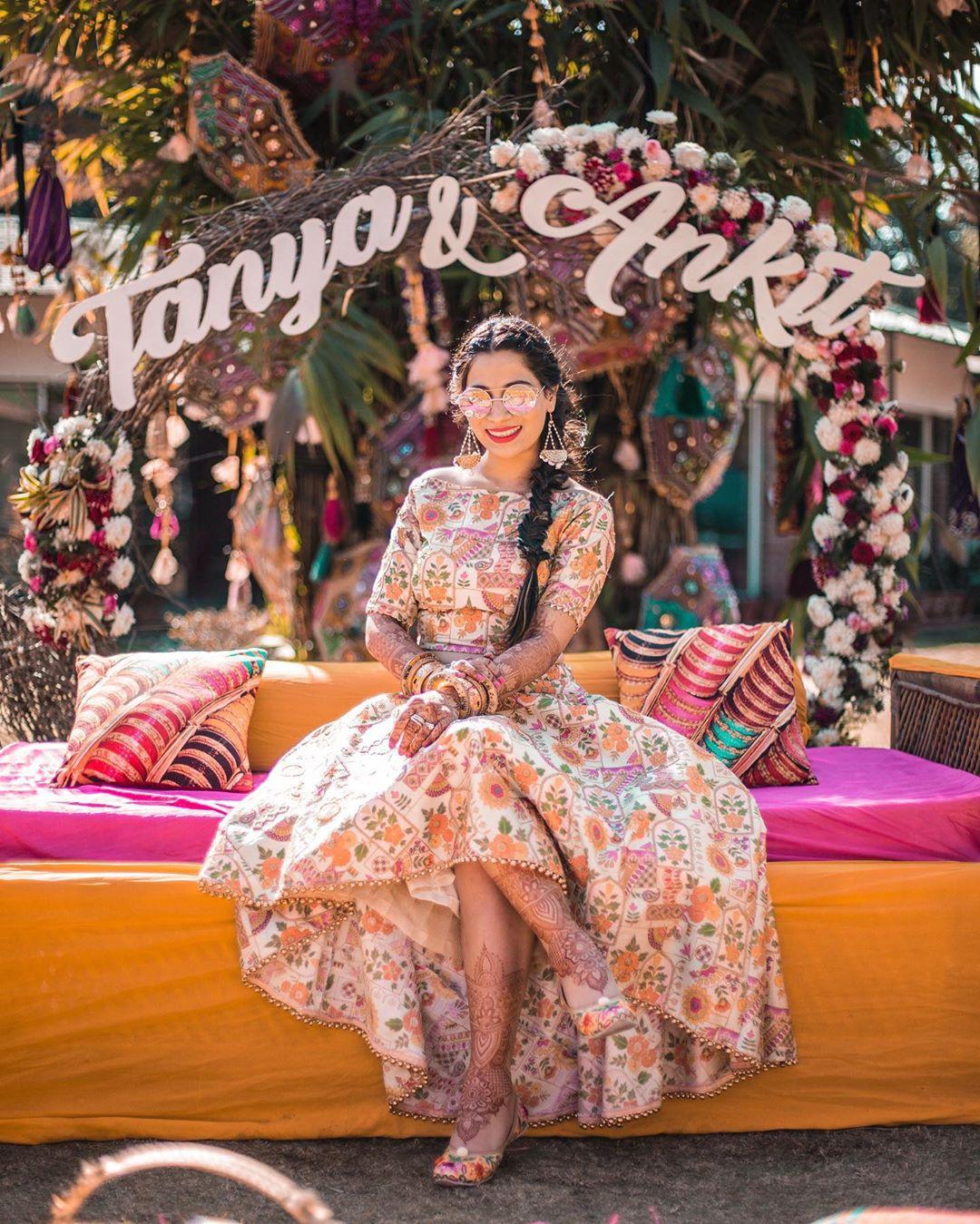 The first and most important step towards getting a great bridal portrait is scheduling it! Mahima explains, "I know so many brides who just didn't leave time for their photo shoot. The industry standard is to start make-up three hours before your entry but I would recommend every bride to push that to four hours. Leave time for any changes in draping, wedding hairstyle and more. Indian bridal makeup these days is expected to last for hours, so getting ready 30-40 minutes won't change your final look, it'll just leave you with more time to get the portrait shoot you deserve."
2. Share inspiration images beforehand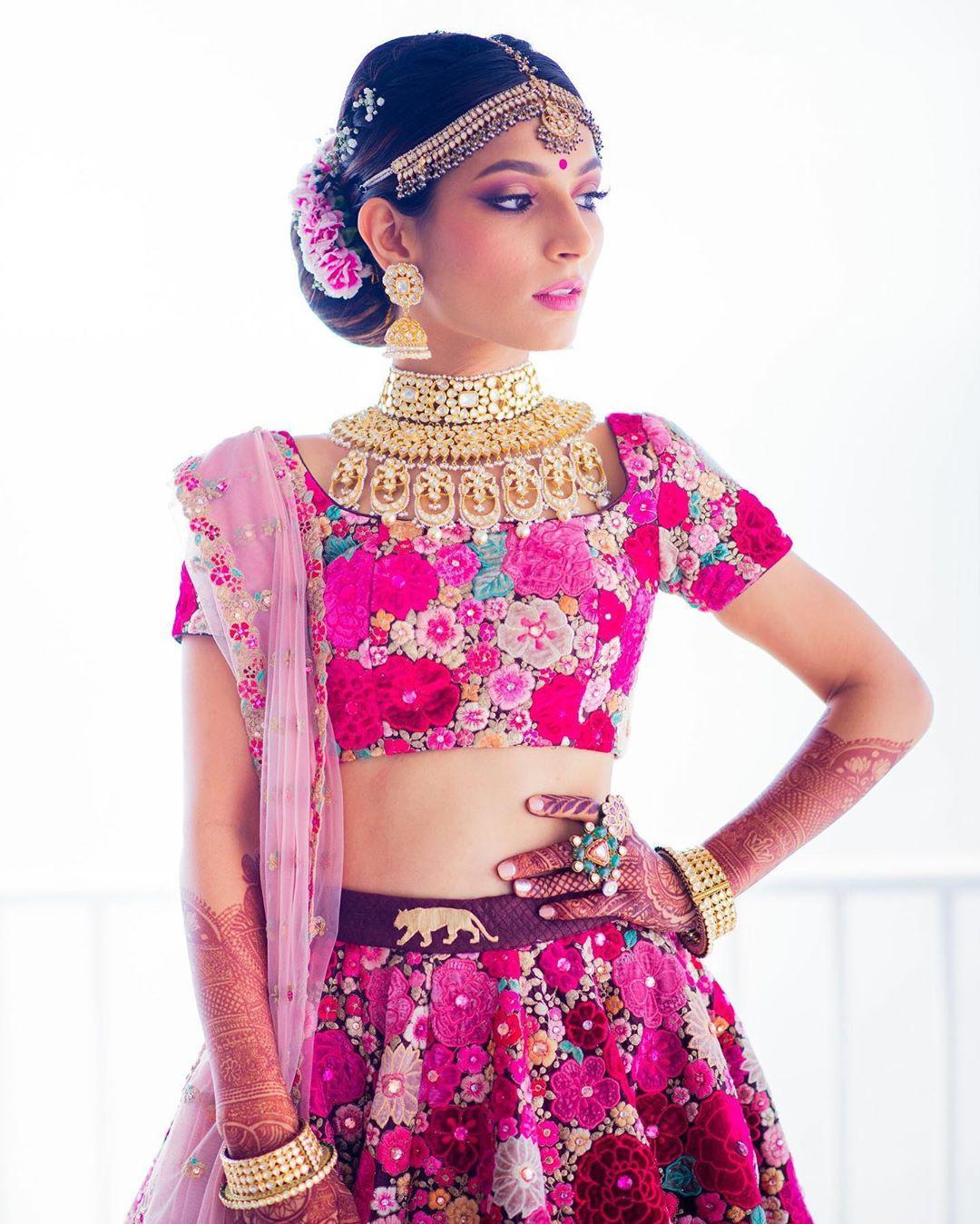 Every bride today has a vision board and knows what she wants her wedding album to look like. But as Mahima explains, it's important to discuss share this vision with the person who'll be implementing it.
"Share your inspiration pictures so that we're both on the same page. But remember that every bride and every portrait is different. Don't expect the exact same picture but share your ideas nevertheless."
3. Make it personal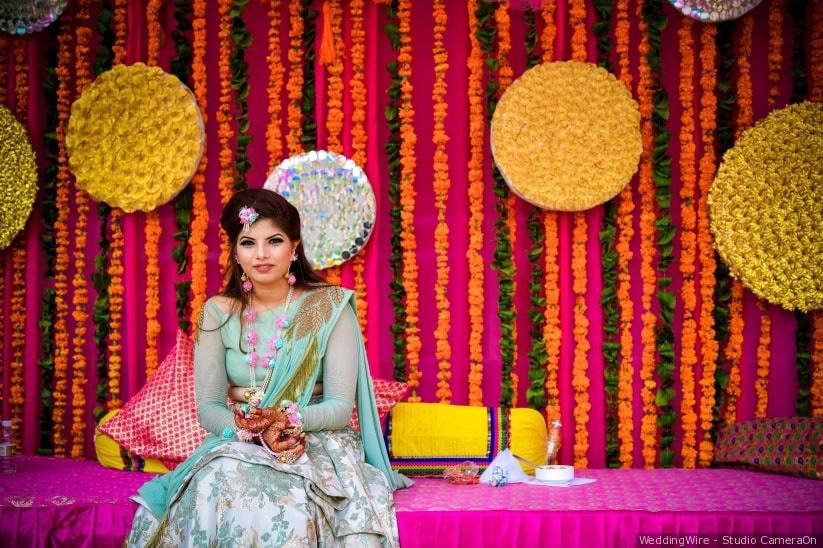 A bridal photoshoot is different from the one you have with your bridesmaids or family, which is why it's important to not overcrowd your bridal room during that crucial hour before your entry. Instead, Mahima advises brides to "pick one bridesmaid – your sister, best friend or mom, someone who'll give you honest feedback and get you to loosen up when the posing gets too much to handle."
4. Maintain a balance between the posed and the candid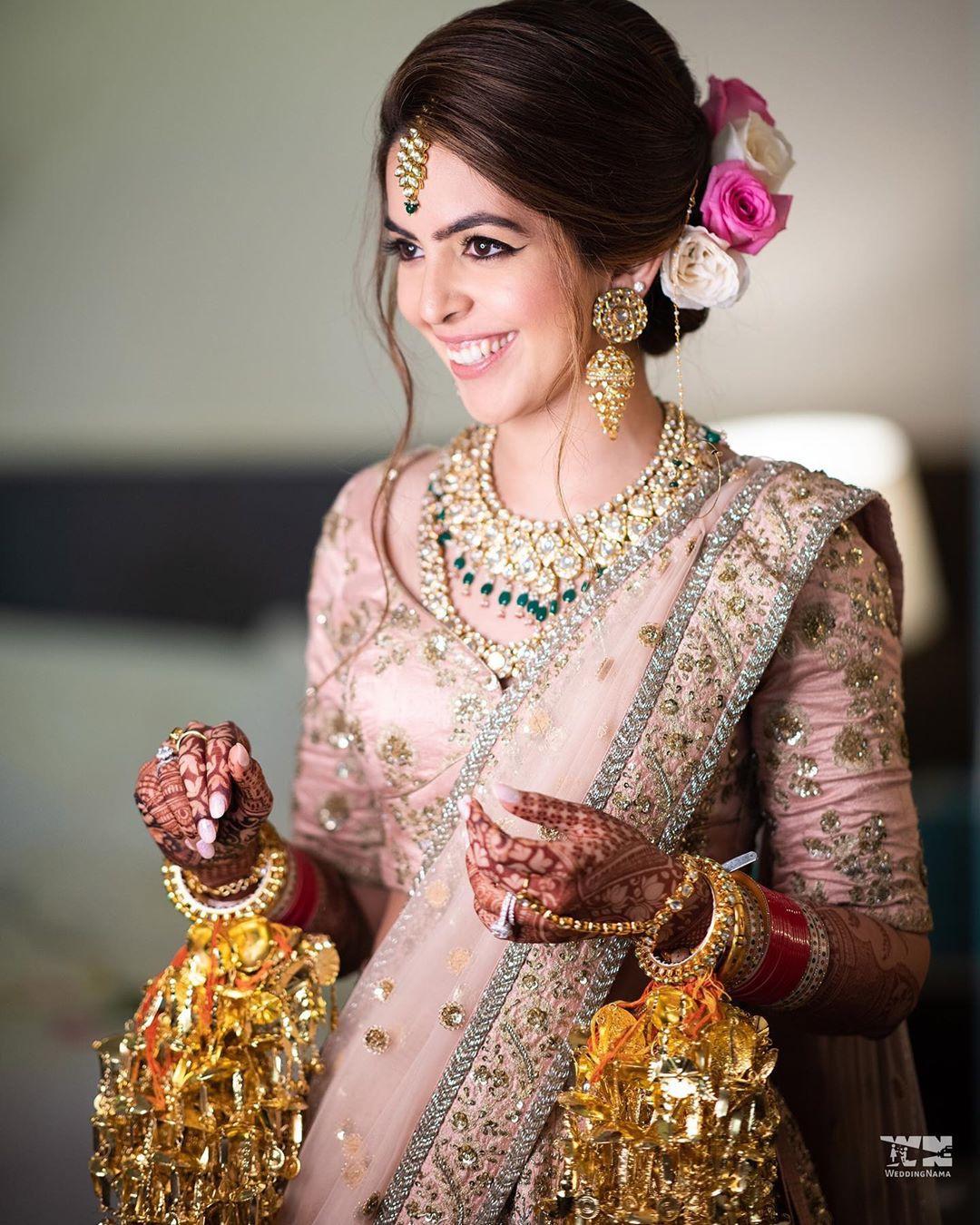 In 2019, candid photography is not completely candid and traditional not completely traditional. And like most professional wedding photographers, Mahima appreciates a bride who's open to both.
"It's our job to maintain a balance between posed and candid shots but for that, the bride has to be open to both. Practice a few wedding poses, share your best side with us and also have some fun at our request." That's a fair request, we'd say. This is one of the most important tips when posing for your bridal photos.
5. Have a practice bridal shoot at your pre-wedding events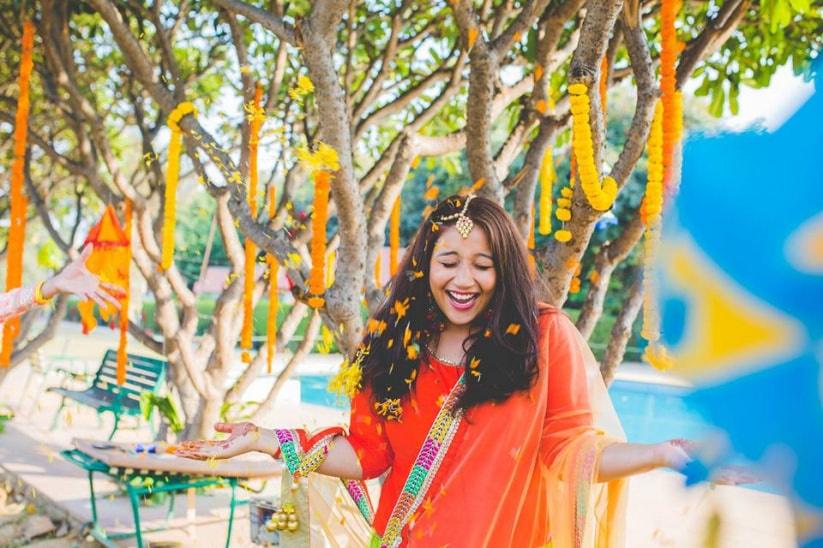 Every bride has a lot on her mind on her wedding day and a photo shoot might not be photo shoot may not be your top priority at that point. This is why Mahima recommends clicking a few practice shots on your pre-wedding events. "This will help you become comfortable with the idea of posing and will make your bridal photo shoot more fun than hectic. It helps us too because then on the wedding day, we already know what works or doesn't work for you.
6. Think beyond the twirl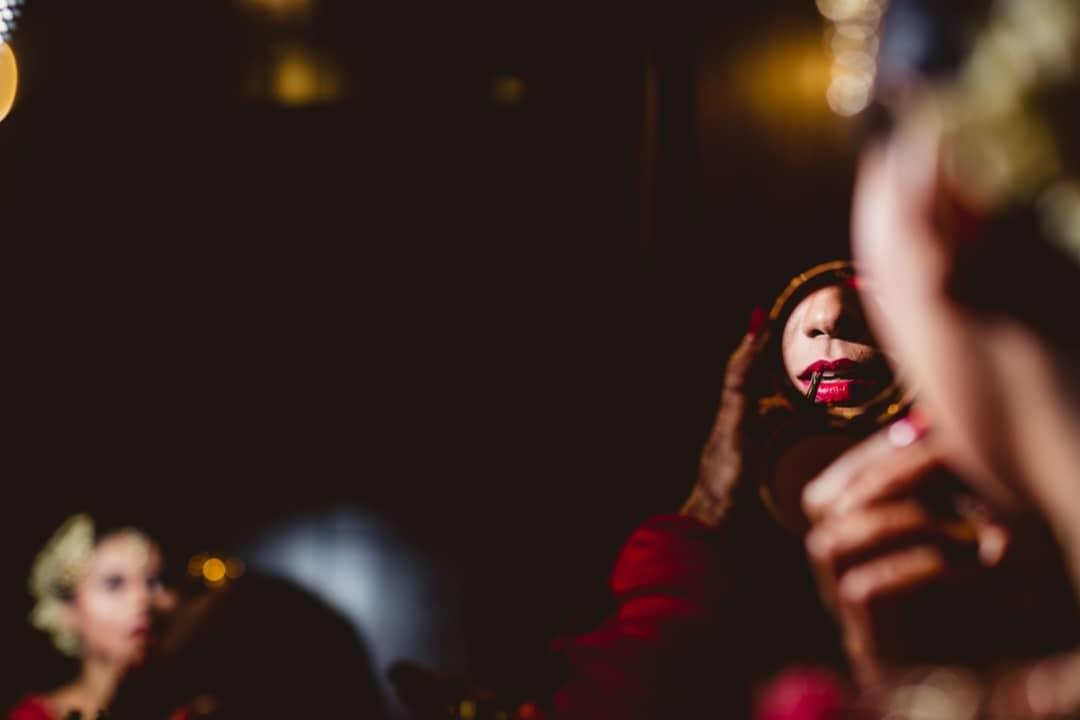 Every bride loves her twirls but trusts your photographer when they say, there's more to bridal portraits than just twirling. "As a photographer, I will never say no to a bride who wants to twirl. In fact, we always do that shot because it helps the bride cool down a little. But I feel every bride has a different personality and she should be open for shots that suit her instead of sticking to the trending pictures of the season." This is one of the most crucial tips when posing for your bridal photos.
7. Request to see the pictures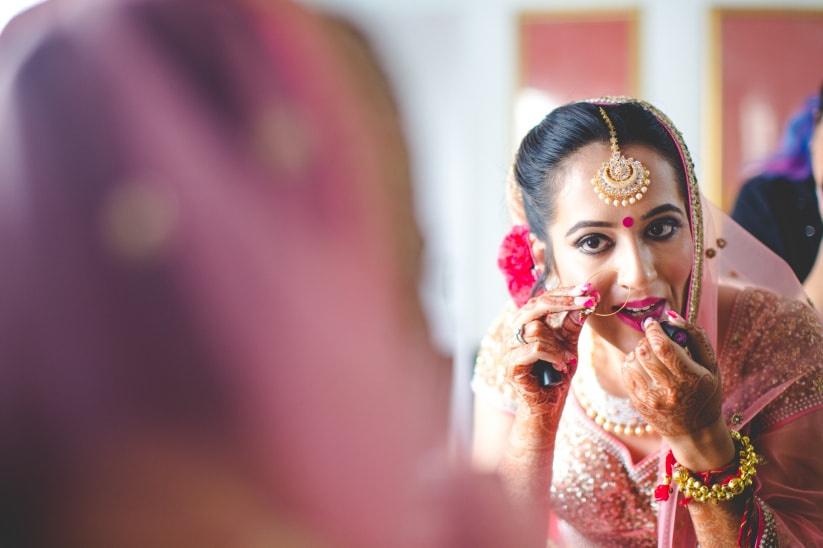 This condition varies according to photographers but there's no harm in asking. Mahima adds, "Personally, I show what I click to the bride and try to incorporate her feedback as much as possible. This is something you should communicate with your photographer well in time. If not every picture, at least request them to show you certain frames so that you can correct your pose and see what is working and what is not."
8. Pause the stress, pose instead
Every bride has gazillion things going on in her head and that's something every photographer understands. But one common advice that comes from everyone behind the camera is to relax and enjoy your big bridal moment. Mahima explains perfectly, "I know from experience now that brides regret not getting the right pictures much more than the other tangible aspects of the wedding. Which is why in those minutes preceding the entry, I suggest every bride to just relax. You're the bride, after all, enjoy your moment and let us capture that moment for you to remember throughout your life." This is one of the most important & crucial tips when posing for your bridal photos.
Now that's some great advice! Before your photos, play some of your favourite weddings songs, appreciate your wedding rings and get comfortable with your over bridal look. This comfort will reflect in your bridal photos. Comment and share if you have something you'd want to add to our list. Remember, pause the stress, pose instead! Following one of these tips or perhaps all will definitely help you get the wedding album of your dreams. Get in touch with your wedding photographer now and talk it out with him, convey your expectations and invest in creating a mood board. Having a mood board will make t easier for your photographer to understand the kind of photography that attracts you the most and then he will be better prepared to accommodate the same for you as well. It's a win-win for both of you.
What did you think of these bridal photo tips? Tell us through the comments!