Candid Wedding Photography Guidebook For The Couple-To-Be
Your wedding's memorable moments can be captured on film with candid wedding photography. Here's how to make it happen: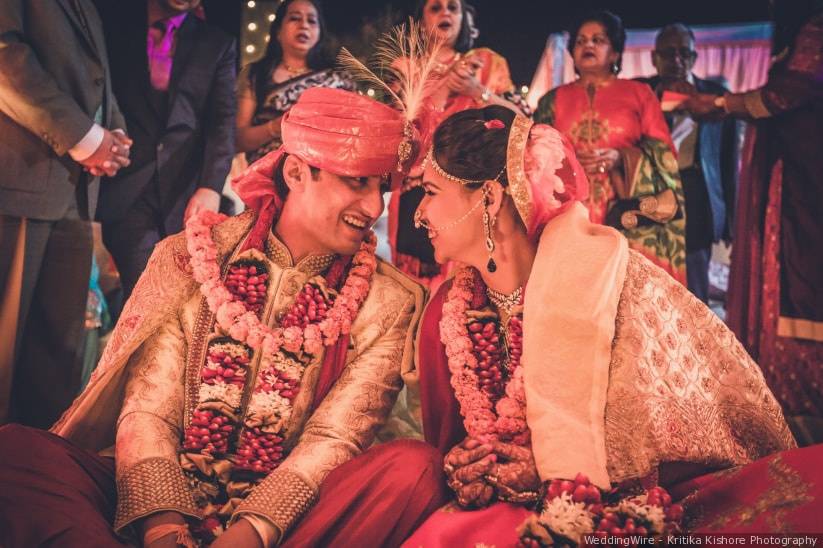 Picture this: you're sharing an old joke with your father at your wedding and months later, as you click through the wedding pictures, you come across a photo of that exact moment. That is the magic of candid wedding photography, which has taken over the Indian wedding photography industry by storm. The word is "candid" and the key to a mesmerising collection of photographs that will be a treasure of cherished memories for you to hold on to forever and reminisce when you sit with your family or even at times when you are alone and you feel like reliving the glory of your wedding that was a fairytale that came to life after your endless efforts to make it perfect.
These photos will be snippets of your D-day and giving up on the conventional awkward stage poses with the guests and making sure there is one with you holding the gifts from them and smiling at the camera, is the right thing to do and replace it with candid wedding photography. Candid wedding photography has taken weddings by rage. The team of photographers walk around and make sure when you are in the mandap taking your vows, the lenses capture everything without you missing out on anything.
Brides and grooms of 2018 don't have to restrict to traditional wedding albums, thanks to the works of many talented Indian photographers and wedding videographers. Finding the right candid wedding photographer takes time, just like finding your bridal lehenga or your wedding rings. Here's a useful guide towards finalising your candid wedding photographer.
1. Spend some time on research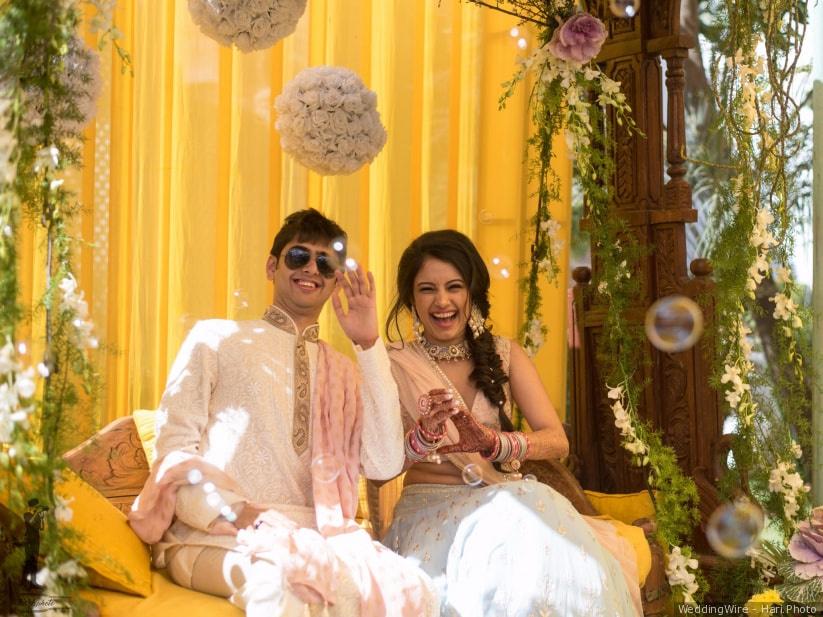 Step one is always research. The good news is that most candid wedding photographers love social media just as much as you do and have updated profiles on Instagram and Facebook. Use your free time browsing, seeking inspiration for your Indian wedding dresses and shortlisting professionals of candid wedding photography.
At the time of the enquiry, we suggest sharing your event dates and details and a line on why you like that particular professional's work. These little words go a long way in establishing a personal connection with your wedding photographers.
And the more time you'll send on researching, the better equipped you'd be to have that discussion with your photographer as to what exactly is it that you are looking for in your wedding photography shoot.
2. Prepare a detailed photography budget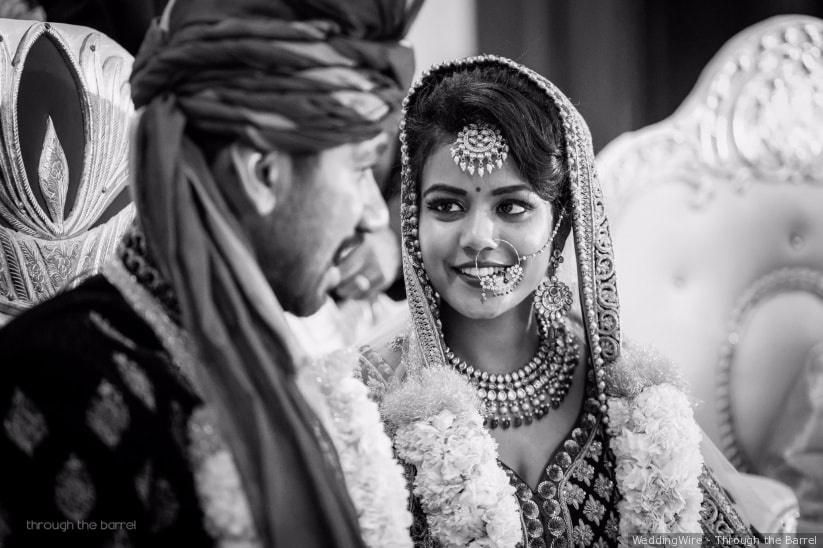 Over the years, wedding photography has grown from being ignored to an essential aspect of every Indian wedding. It constitutes a major chunk of the total wedding budget, which is why it's extremely important for you to sit down with your fiancé and your families to finalise a detailed photography budget.
Candid wedding photography has grown manifold in the last few years alone, which is both a good and a bad thing. Don't get confused by the options. Think of candid wedding photography as an investment. After all, these wedding pictures are what will help you relive your special moments at different stages of your lives.
3. Don't follow the crowd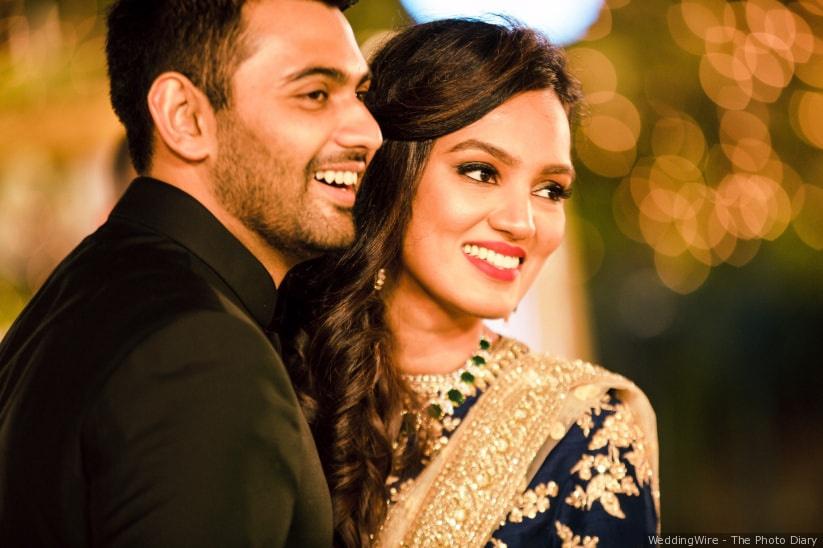 Every bride and groom has a unique couple story, which deserves to be captured uniquely by candid wedding professionals. Don't hire a wedding photographer just because he covered your friend's wedding events. You need to have a personal connection, especially with your candid wedding professionals and a sense of understanding of their work styles.
Some photographers love their black and white portraits while others love their wide bridal shots. Some candid wedding photographers also like posed portraits while others are completely against such requests. Have these important conversations in the early stages so that both parties are on the same page from day one.
They are creative professionals so it is always a better idea to listen to their take on the whole thing and then figure out on finalising what you want. Once again the more you research, the better equipped you'd be with the knowledge of which photographer specialises in what and accordingly decide whether they are the ones for you or not.
4. Read and discuss reviews for better clarity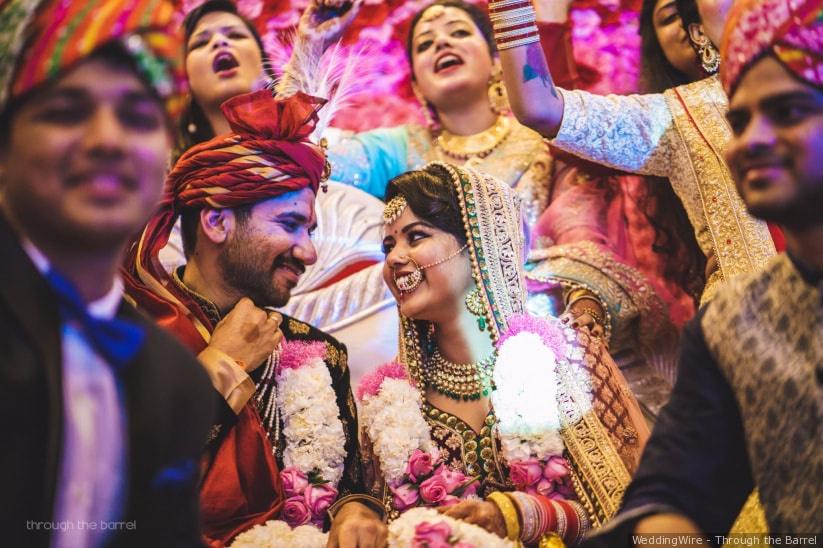 The most honest feedback on every wedding professional comes from a bride who's used their services. Turn to websites like WeddingWire and read what other brides have said about your wedding photographers, makeup artists and wedding decorators.
Having said that, don't be too quick on the judgement if you see one negative review amongst 10 good ones. Instead of letting one bad remark completely putting you off, you should compare to see what was the problem and whether any other couple felt the same or not.
In fact, if you spot a bad review, discuss that with your wedding photographers and videographers and hear their side of the story. This honest feedback will reassure you of your final decision.
The clients, that is the brides and the grooms who have availed their services will have a clear picture apart from what the photographer or videographer has to say about their work.
5. Put all logistical details on email
Once the creatives are discussed and approved, move to finalise the logistics of candid wedding photography too. You need to get details like the expected number of photos, delivery timelines, advance payments, team members of fields discussed and agreed on over email. This removes any chance of a mismatch later.
Remember, just great pictures are not enough. How disciplined they are on their deliveries also matter. Remember that it is never too early to breach this subject and get clarity on the timelines. They are professionals for a reason and this is part of the service they provide. Don't think you are being rude or intrusive.
Also, discuss the rights of the pictures and distribution details. Most candid wedding photographers would want to feature your pictures on their social media profiles. If you're a private couple, bring this up early on. There is no point in having bad blood later because it is a very common practice - in fact, many couples look forward to sharing their happiness with everyone.
Discuss wedding photography and videography packages with full clarity and build a personal equation with the person clicking your wedding. That way, you can even take their opinion on other important aspects like your wedding décor, bridal makeup and more. Remember, if you're not sure about something, you must ask! This is an important decision, and you're allowed to probe and work on getting all the information you need to make a decision. Candid wedding photography is an art in itself and it takes nothing less than spectacular precision to nail each and every candid wedding photography shot right! And, for that, you must be patient and believe that your photographer knows the best.
So, the key is to listen to what direction your photographer has to give and follow them to the 'T' if you want your wedding album to be anything close to perfect. Also, do what makes you comfortable and to keep everything on the same page have a conversation with your photographer prior to the day of the shoot and let him know of the various things that you are comfortable doing and what is likely to tick you off. This way he will be better prepared with an action plan on the various poses that will work best of your while posing for your candid wedding photography shots.
What did you think of these tips of candid wedding photography? Share your thoughts with us through the comments!