Cut the Weight From Your Heavy Lehenga With These Simple Hacks
If you do not want to be carrying around kilos of a heavy lehenga but still look gorgeous, follow these hacks to make it feel lighter.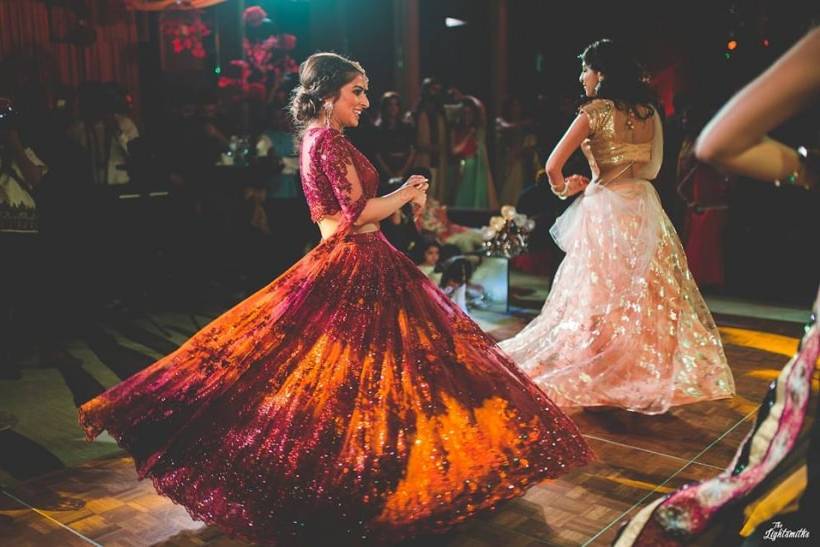 Getting hitched in summer? We understand the agony that you may have to face. The super heavy lehenga and scorching heat is a deadly combination in a true sense. But, you don't need to worry when we are here with some easy hacks can make your heavy lehenga looks gorgeous and feel lighter, all at the same time.
In fact, not only that, the heavy lehenga in any season that you choose for the wedding to be held, will make it difficult for you to move around with ease and it is automatically irritable for you to carry around so much weight when you have to attend to all your guests and at the same time the length and flare of the heavy lehenga will make it all the more problematic for you.
If you are set for your bridal lehenga shopping, keep these easy hacks in mind while making a selection. And, if you have already made a selection, use these easy hacks to make your heavy lehenga less of a hassle.
Things to consider while buying your bridal lehenga
You are lucky if you haven't yet made a selection but if you have it decided already, you can still take your chances of better options and an easy-breezy wedding lehenga instead of a heavy lehenga.
We have some of the most amazing tips to share with you that will help you select a perfect, lightweight, and beautiful lehenga.
1. Select a fabric that is light and right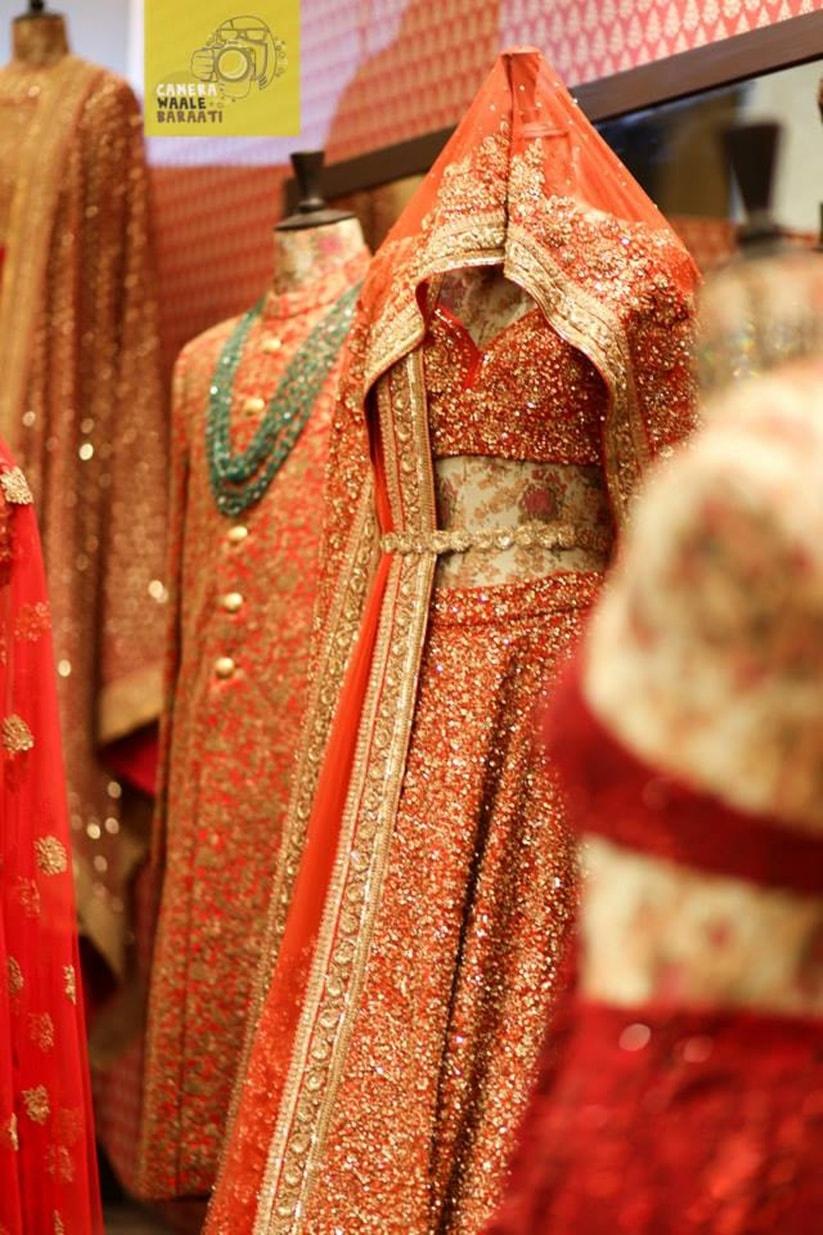 Fabrics play a major role in making you feel comfortable in your wedding attire. There are many lightweight and soft fabrics that make your heavy lehenga less of a pain. Select a lehenga fabric like georgette, chiffon, and crepe.
These fabrics are light and airy. They feel very soft against the skin and keep you at utmost comfort. The biggest benefit of selecting a light fabric is that you can go heavy with the work without increasing the overall weight of your lehenga.
Fabrics like velvet, brocade, and raw silk are very heavy and hence, do not qualify as a good option for summer. But, you can opt for these fabrics for a winter wedding. Go with a lehenga with lighter work to keep you at ease.
2. No embroidery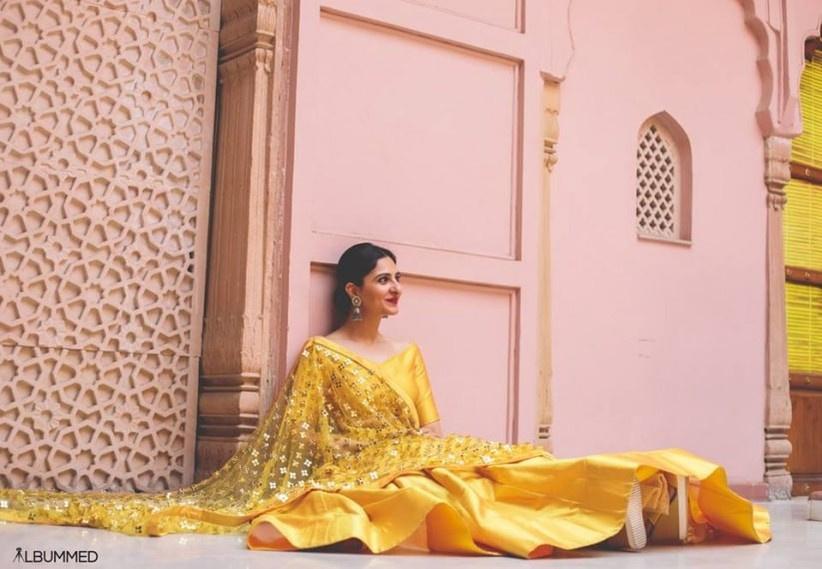 Embroidery adds a lot of weight to the lehenga. Works like zardozi and stone will definitely look gorgeous on you but will restrict you in many ways. If you do not want to end up with aches and pains after your wedding gala, avoid wearing a lehenga with heavy embroidery.
Instead, go with other delicate options like Gota Patti. It looks very elegant and gorgeous and you will feel really free in your lehenga. You can also go for Booti work, as well as foil work.
3. Say "no" to thick borders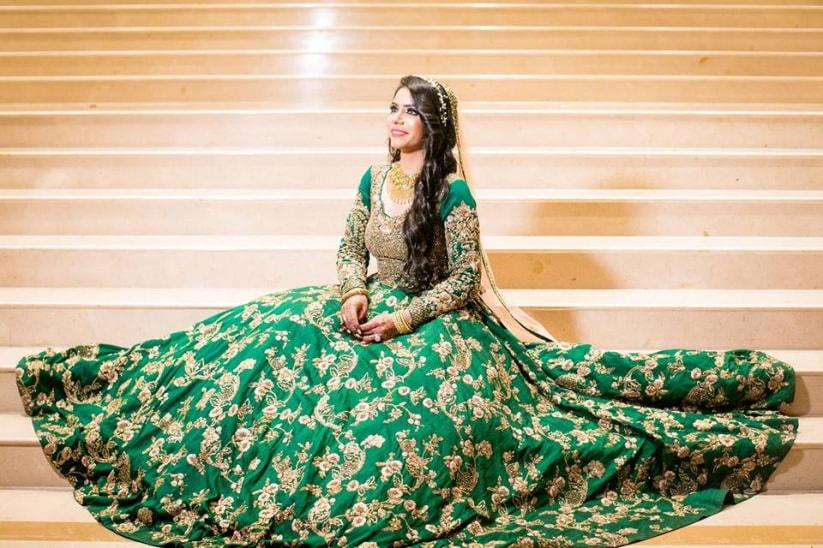 To feel free on your big day, you must avoid wearing a heavy lehenga with thick borders. They add on a lot of extra weight and make it very difficult for you to even walk straight. Opt for light borders like Gota Patti or piping.
4. Choose a heavy blouse over a heavy lehenga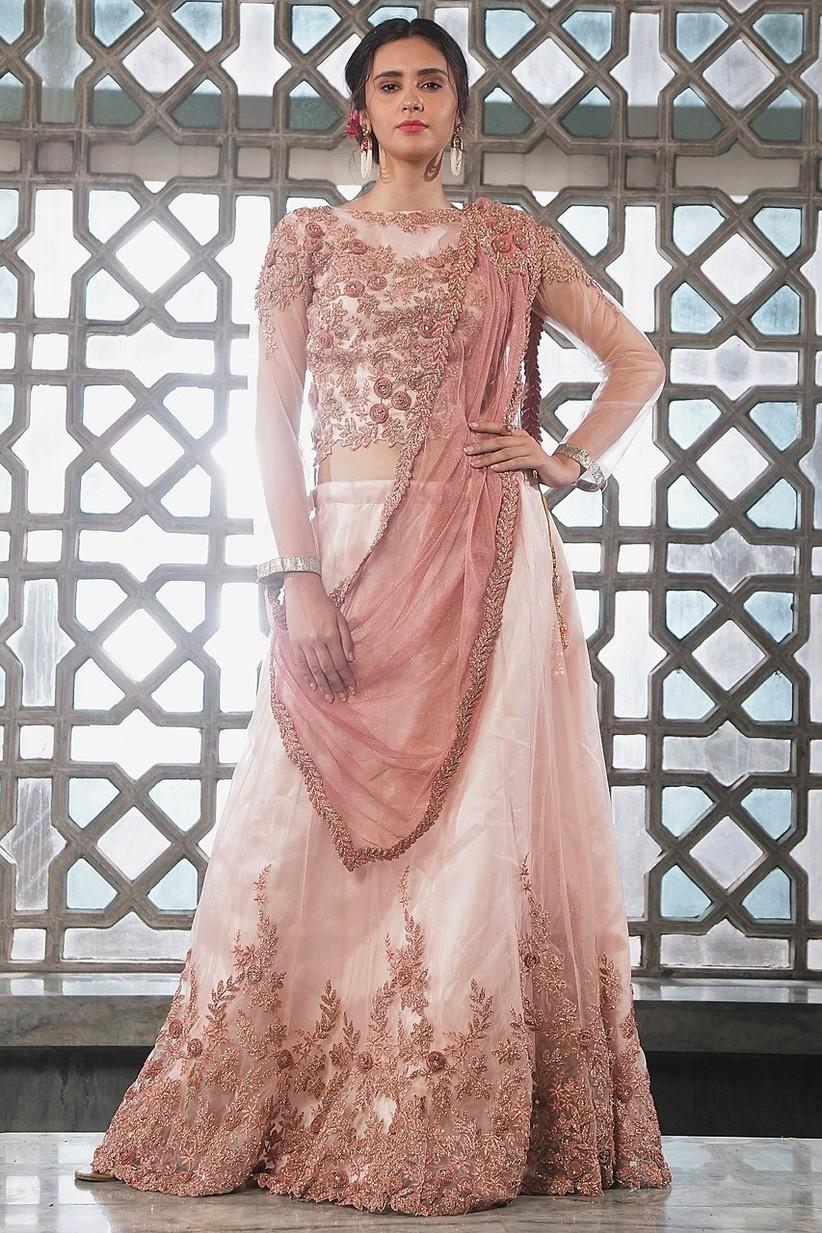 If it is a winter wedding for you, you can entertain your love for a heavy lehenga. Opt for a lehenga with heavy work on blouse instead of the skirt. It will make it very easy for you to carry a heavy bridal outfit with utmost panache.
5. Go for bold prints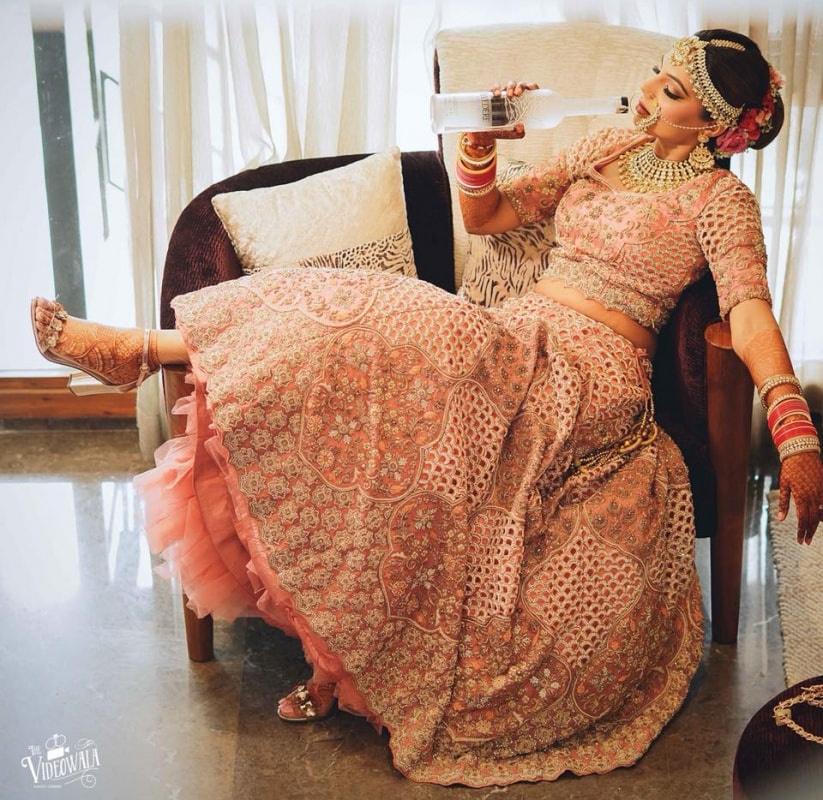 Printed lehenga is not seen as an apt option for a wedding function but if styled wisely, it can turn out to be the most ravishing wedding outfit.
Go for lehengas in bold prints. Opt for colours like deep red, gold, silver, burgundy, etc. Choose heavy accessories to enhance your look, yet keeping the overall weight in check.
If you have already made a selection
If you already have bought your bridal lehenga, you can still make it work for you on the final day. There are many easy hacks to make your heavy lehenga feel a bit lighter.
1. Go easy with dupatta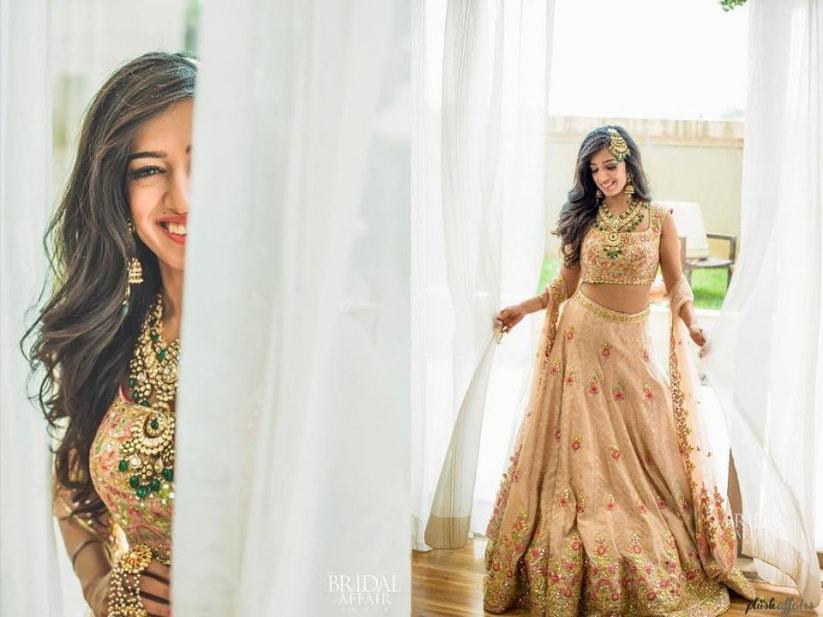 To make it easy for yourself to carry a heavy lehenga on your wedding, you can go light with the dupatta.
You can replace your heavy dupatta with a lighter one. This way, you don't need to compromise your love for a heavy outfit and also, you will be able to stay at ease.
2. The draping style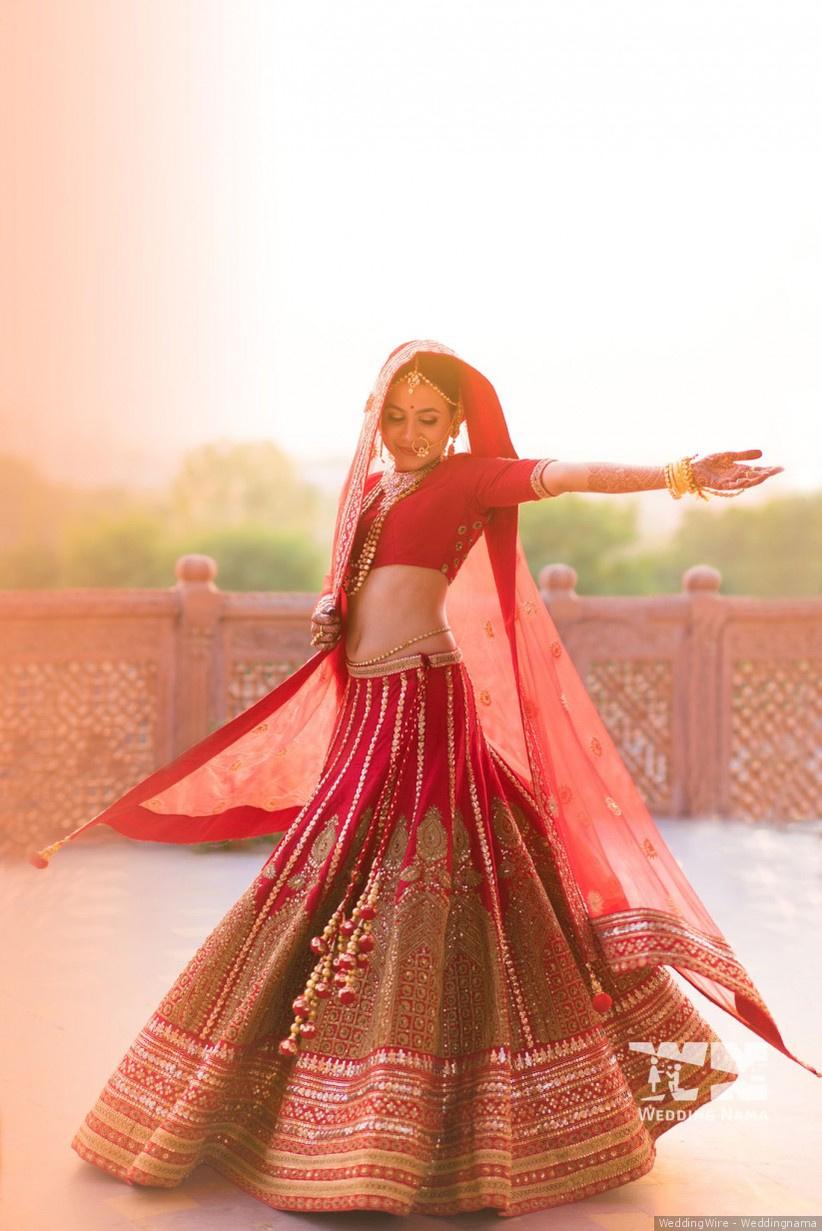 To reduce the weight from your shoulders and neck, you must make sure that drape your dupatta in such a way that it allows even distribution of weight.
Drape it in a way that makes it easy for you to move freely. Make sure to secure your dupatta with lots of pins.
3. You can do without can-can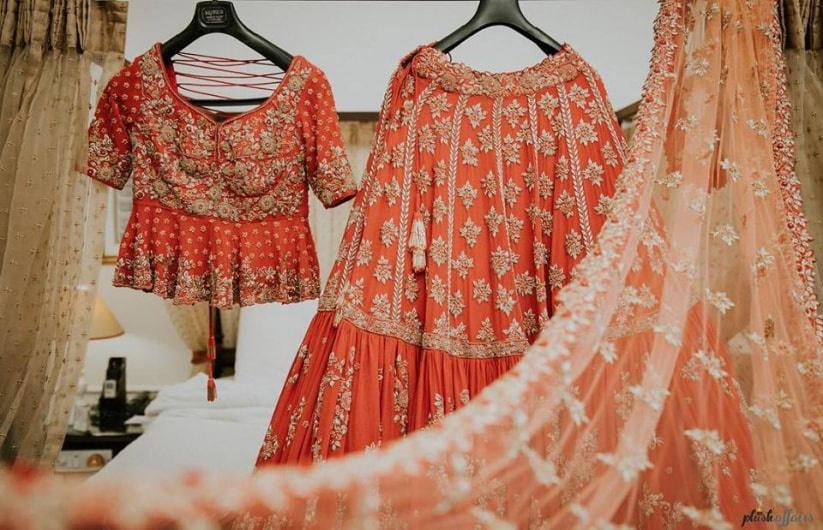 Can-can definitely makes your lehenga looks fluffy and gorgeous but, you cannot simply ignore the fact that it adds a lot of weight. You can do without a can-can.
Get this extra layer removed and you will feel very easy and comfortable in your heavy lehenga. You can at the least reduce the can-can for a few layers if you need, if you can do away with the fluff of the princess feels because the lady of the hour needs no extra weight to feel like the princess when she is the queen.
4. Go for capes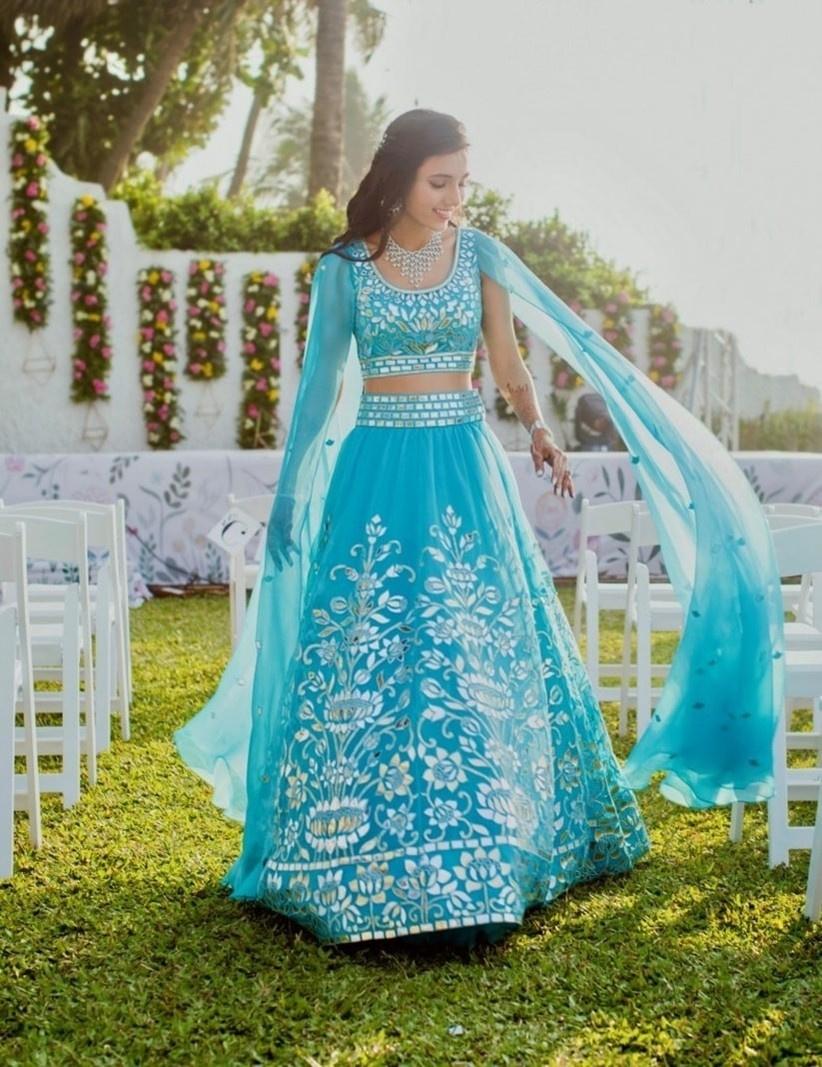 One of the easiest ways to cut off the extra weight from your wedding lehenga is to replace the dupatta with a cape. Capes look chic and voguish and they are easy to carry. You can get a cape customized for your heavy lehenga.
5. Jacket or Shrugs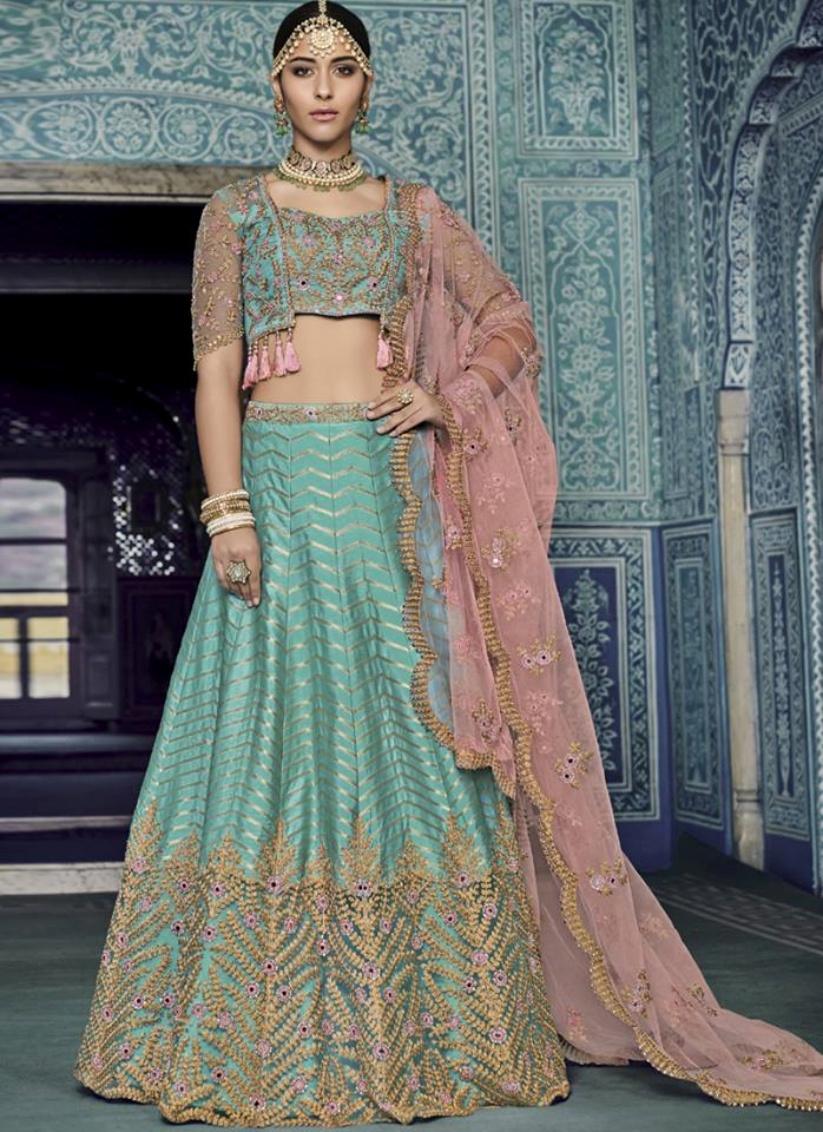 This style is a perfect amalgamation of a millennial, modern and chic bride with carries off her traditional style with grace. Pairing up a jacket or a small shrug with your blouse would look perfect against a heavy lehenga.
You can even get the jacket or shrug attached to your blouse so that you do not have to face any hassle while enjoying your wedding festivities.
Your wedding lehenga is one of the most important attires of your life and is definitely selected with precision and perfection. What kind of material, fabric, design, colour and so on you want should be your choice as it is your day to shine but all these factors are carefully chosen as they contribute in making your overall bridal look perfect and glamorous for your big day.
Even though it is your wedding ceremonies, it does not mean that you cannot enjoy every minute of it.
We hope that our list of tips and factors would help you choose your perfect bridal lehenga so that you can carry it off with even more style and grace. You can even draw inspiration from these stunning styles to choose for your big day.
Irrespective of the season you are getting married in, a heavy lehenga becomes great trouble. Use these easy hacks and remove the extra weight from your bridal lehenga. Always remember that it is your wedding and you must enjoy it instead of sitting in a corner managing your heavy lehenga.
Share your experience and wisdom of dealing with a heavy lehenga for other brides-to-be in the comments below.