Lehenga Accessories to Enhance Your Bridal Look
Want your bridal outfit to stand out? From latkans to jewellery - today we make the case for all kinds of Lehenga accessories that you need to look gorgeous on your big day.
WWI loves how creative brides are getting with their bridal jewellery, they have aced the fashion game as far as their jeweler for the wedding outfit is concerned. So, whether you're a Northern bride or one from a South Indian region, we are sure you're going to wear a Bridal Lehenga for at least one of your wedding functions. Since Lehengas are popular all around the country, the trick to look unique while wearing one is to pair it with the right kind of Lehenga accessories.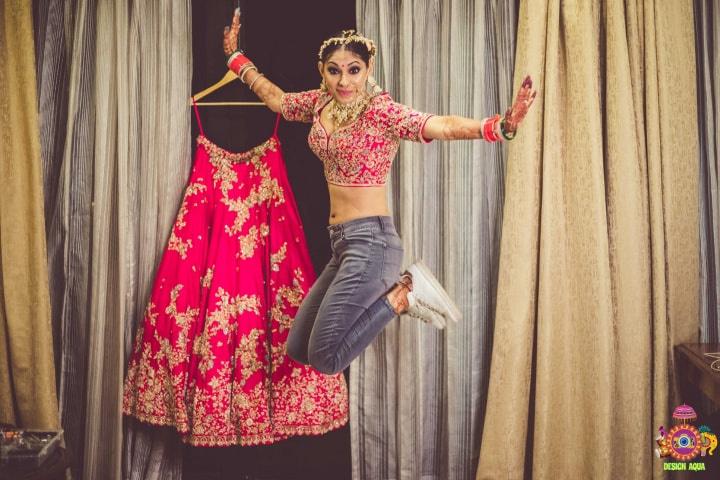 Here is what you need to know about these accessories, so you can pick the perfect ones for yourself.
Different Types Of Lehenga Accessories
Here are some common types of Lehenga accessories:
1. Latkans on Bridal Lehengas: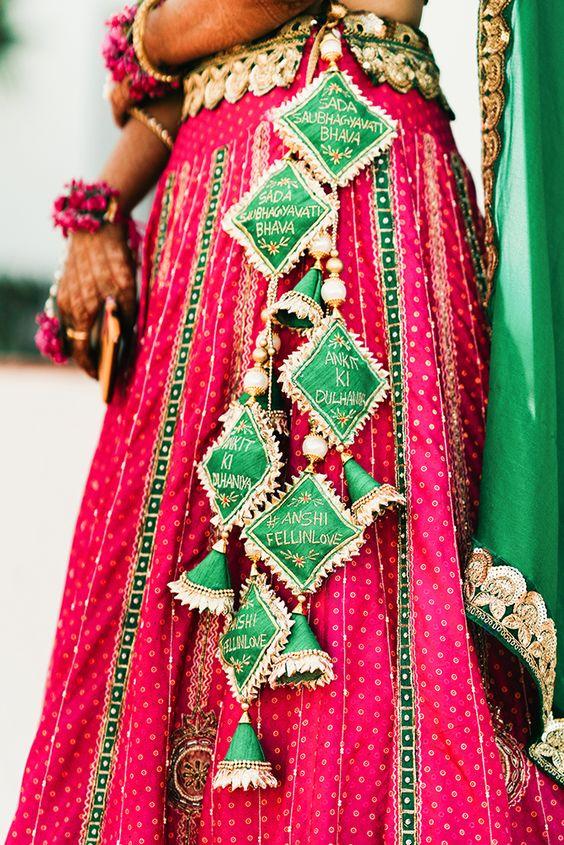 Image Credits - Pinterest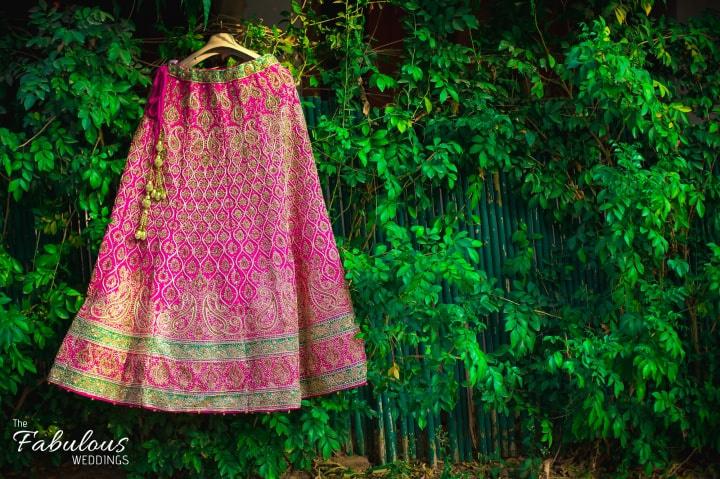 Latkans are mostly used as ornate ends for your Lehenga's dori, the borders of your lehenga dupatta and the back of your blouse. Make sure you choose latkans which match the embroidery of your Bridal Lehenga. It's important that you don't pick latkans that are too heavy to avoid unnecessary discomfort. Here are a few inspirations: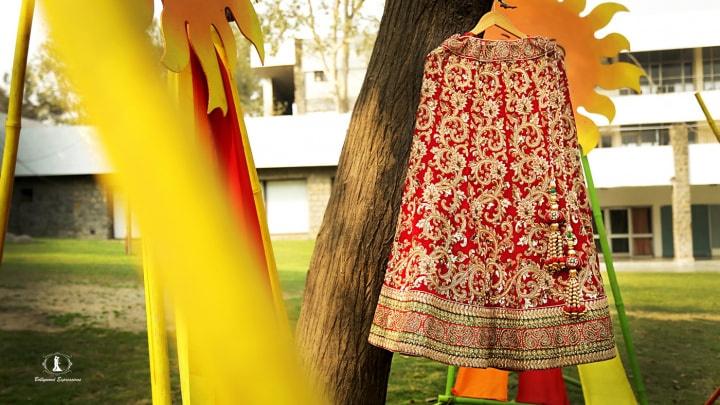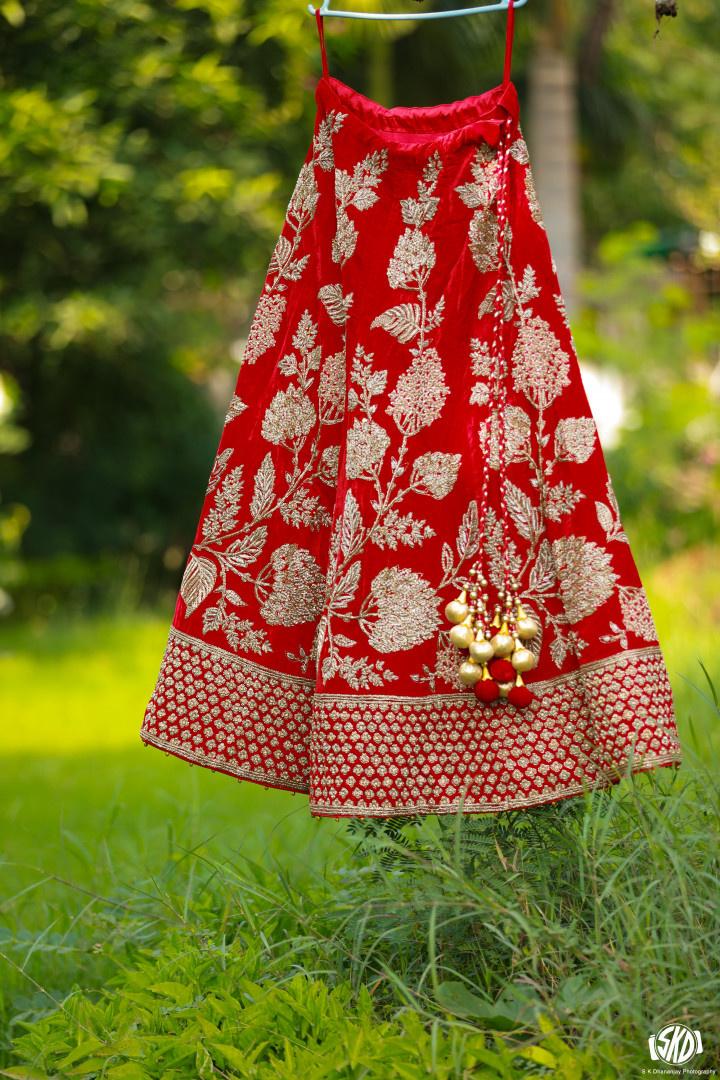 Lehenga Dupatta: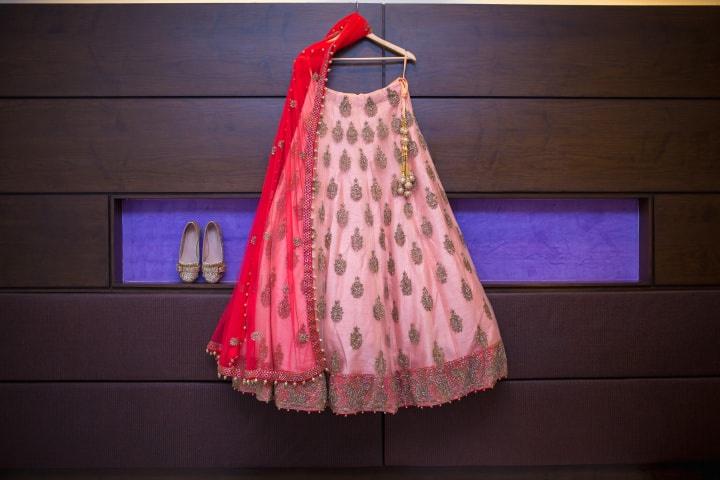 When we talk about Lehenga accessories, how can we miss out on a dupatta, right? Well, a Lehenga dupatta can make or break your look. The current trend in dupatta draping styles for the brides-to-be is to wear two dupattas. One, over their head and the second one across their shoulder with the other end tucked inside the Lehenga skirt. Choose your dupattas carefully and make sure you try them out with your lehenga before buying.
Here are some ideas and inspirations: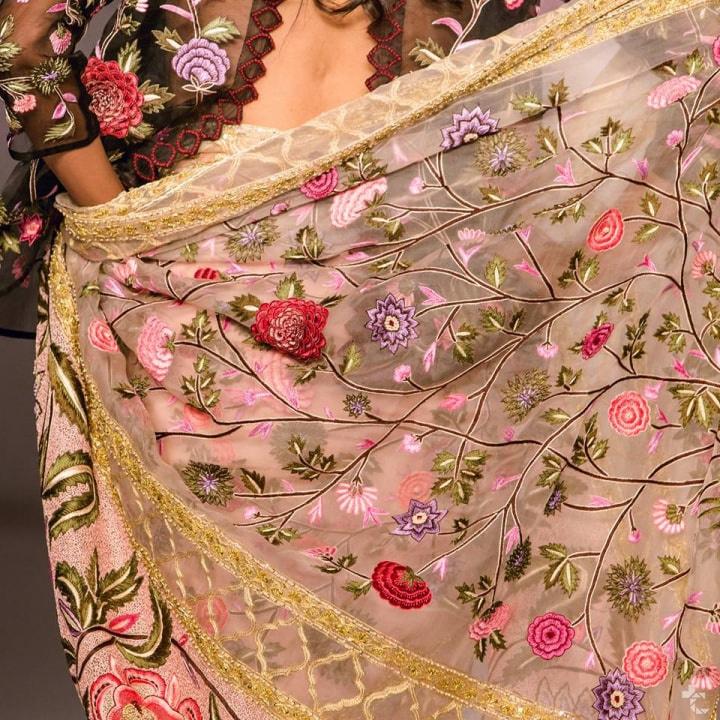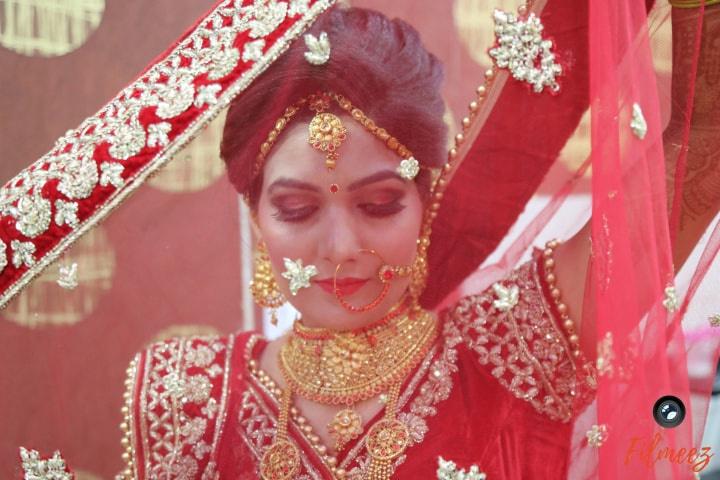 Bridal Jewellery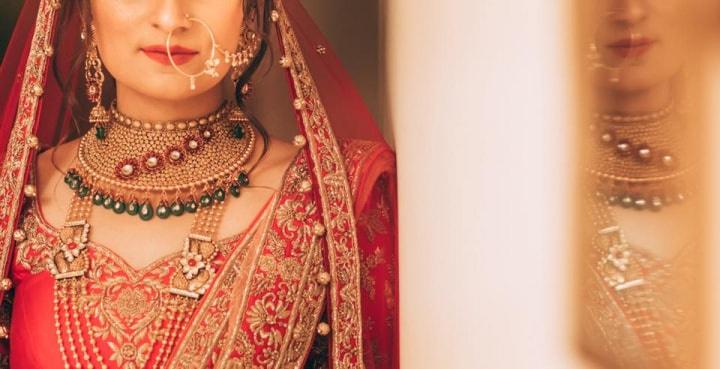 Here are the different aspects of bridal jewellery that are essential lehenga accessories.
Bridal Earrings -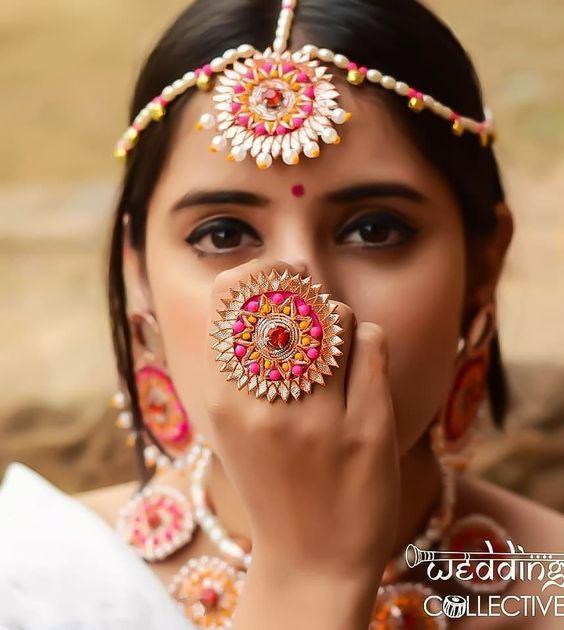 Image Credits - Wedding Collective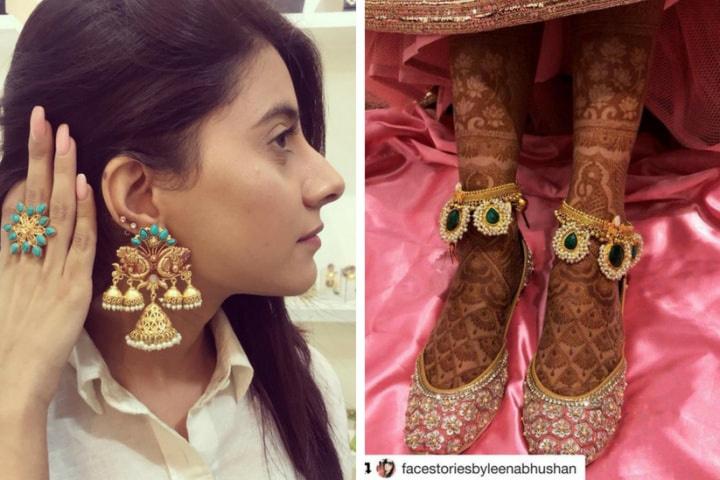 Pick a style of earrings that suit you. A lot of brides wear chandbalis for their bridal look. There are several styles going around such as tassel earring, single stone earrings or the good old oxidised silver jhumkas for other wedding functions.
Necklace or chokers -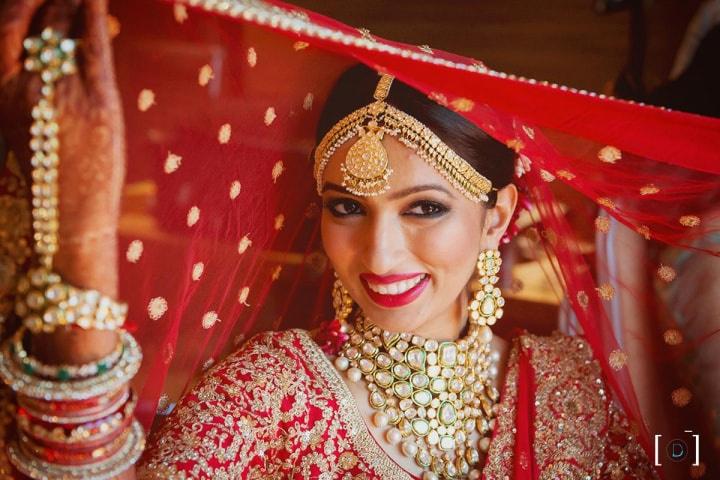 Often brides pair a necklace with a choker and to be honest, picking a necklace or a choker or both are subjective. If you have a heavy embroidered, closed neck for your blouse, a long necklace will look great. If you have a broad-shouldered neck, a choker will do just fine. If you have a light embroidered blouse, a combination of a necklace and a choker will help you achieve the perfect look. Polki, Kundan and of course, Diamond jewellery are the current favourites for the brides.
Bangles and rings -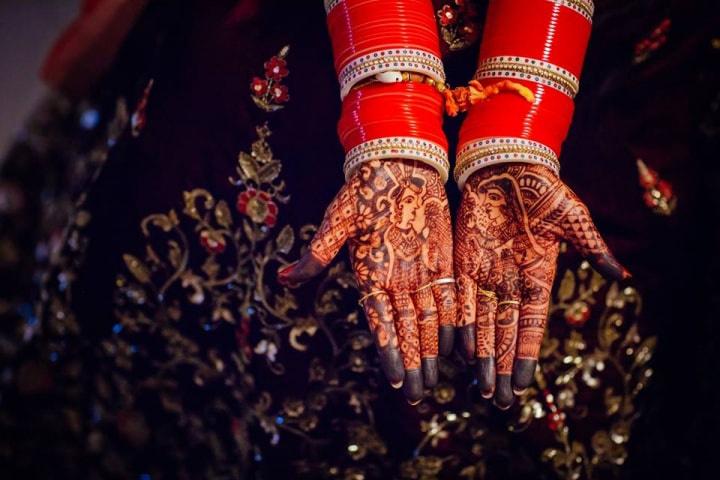 A lot of brides from North India wear the Chura, a traditional set of ivory and red bangles. But if you want to try something different, make sure you pick the matte feel metal bangles instead of glass ones. These won't break and will also give you a classy look. For rings, big and bold is always the key. Match it with your jewellery and you're sorted.
Maang Tikka, Passa and Nath -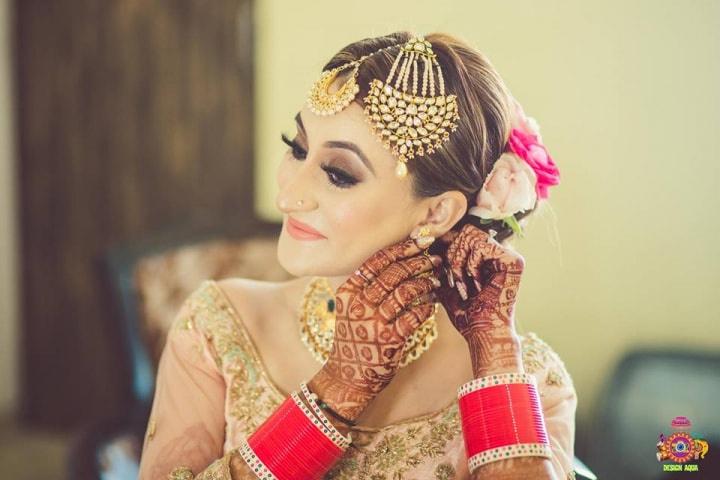 Matha pattis are the latest trend that we've are now seeing on almost every bride. If you want to keep up with it, try out Kundan matha pattis and if not, you can go for simple single line maang tikkas as well. An alternative would be adding a Passa (either alone or with the Maang Tikka as seen here).
The bridal nath or nose ring is again an important Lehenga accessory. Match it with your maang tikka and other jewellery to complete your overall look.
Belts, Brooches & Bags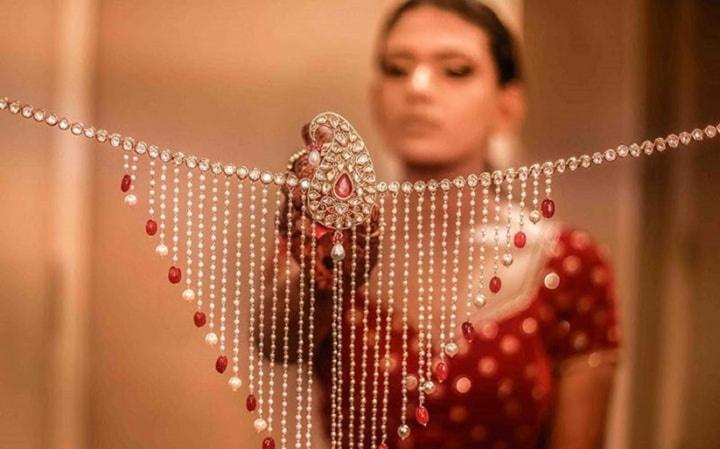 Wear a belt with your Lehenga to accentuate your body shape - be it as a traditional kamarbandh or the modern belt.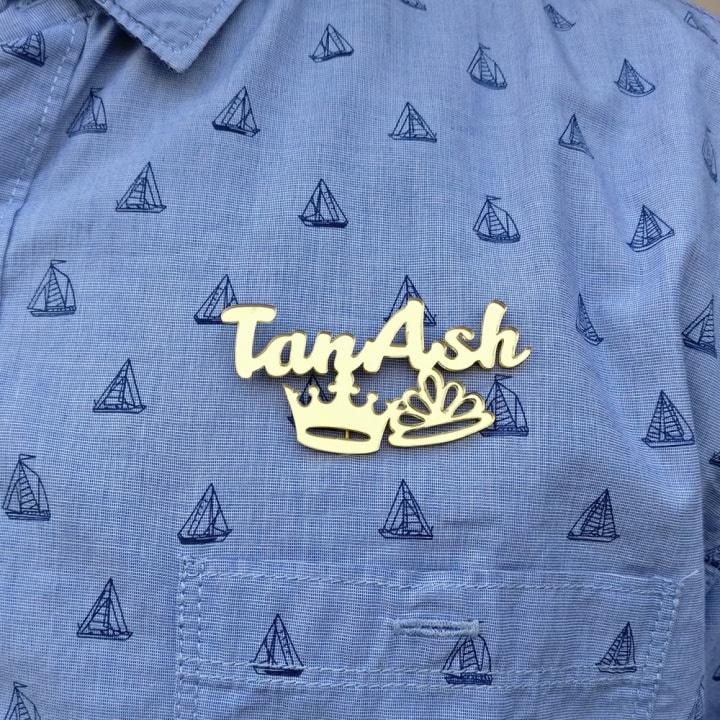 Brooches are old school but believe us, they look beautiful. Buy a pair for yourself and wear it on your wedding day.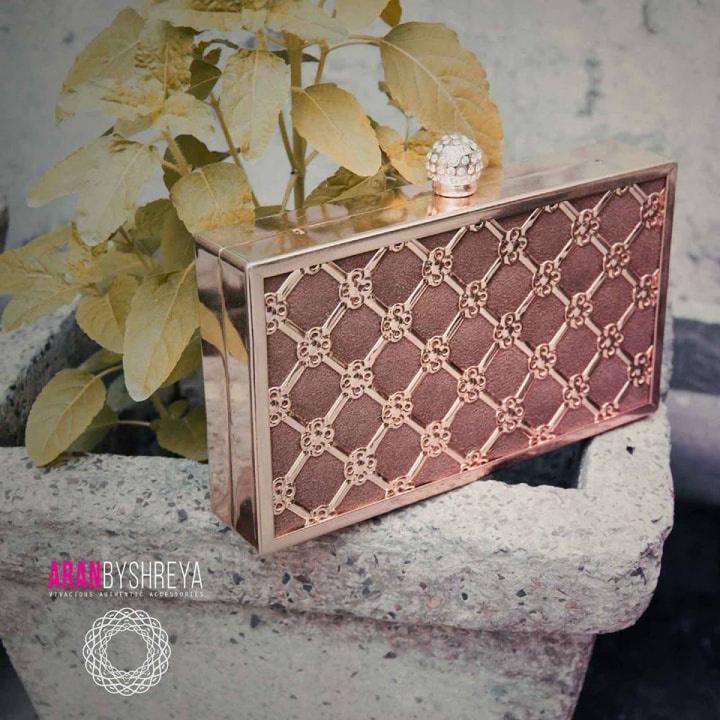 Most brides choose not to carry a bag for their wedding but if you want to, buy a tiny clutch that fits your mobile and matches your outfit.
Footwear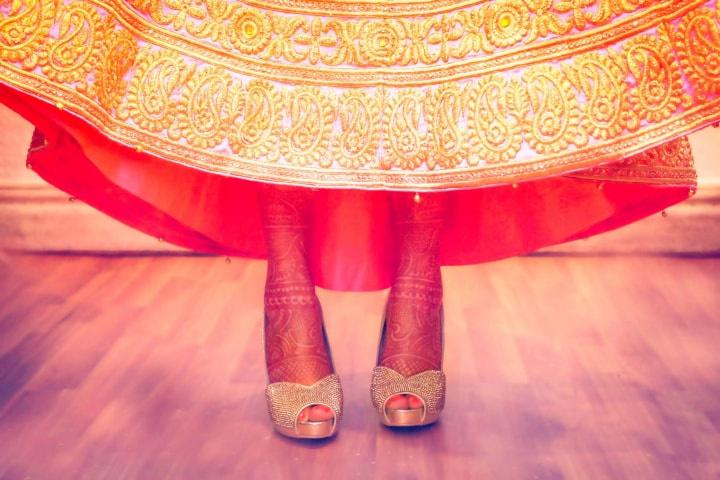 Footwear is an important part of Lehenga accessories. Make sure you pick a footwear that's comfortable. If you want to wear heels, go for wedges instead of pencil or block heels. They are more easy to carry and they look pretty too. Make sure the length of your Lehenga is in proportion the length of your heels.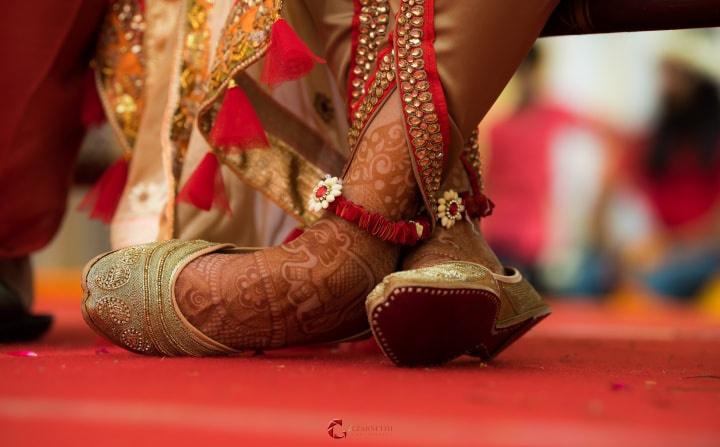 A lot of brides choose to wear juttis these days as well. You can pick whatever you like the best according to your convenience.
How To Create A Fusion Look With Your Lehenga Accessories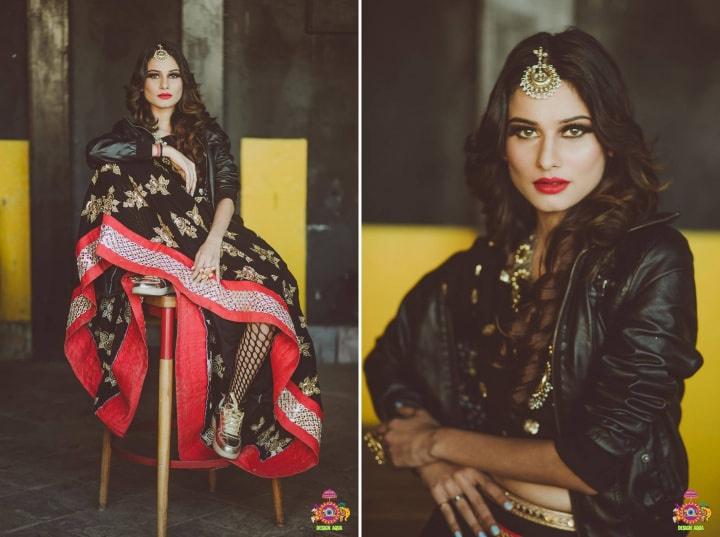 To create a fusion look with your Lehenga, you need the right kind of bridal accessories.
- Get a stylish, chic belt and pair it an off-shoulder top along with your Lehenga.
- Wear a shirt instead of your Lehenga top and nail the ultimate Lehenga with shirt fusion trend.
- Wear a denim jacket with a tube top and your Lehenga. If you want, you can go for sneakers with your Lehenga too.
How To Create A Traditional Look With Your Lehenga Accessories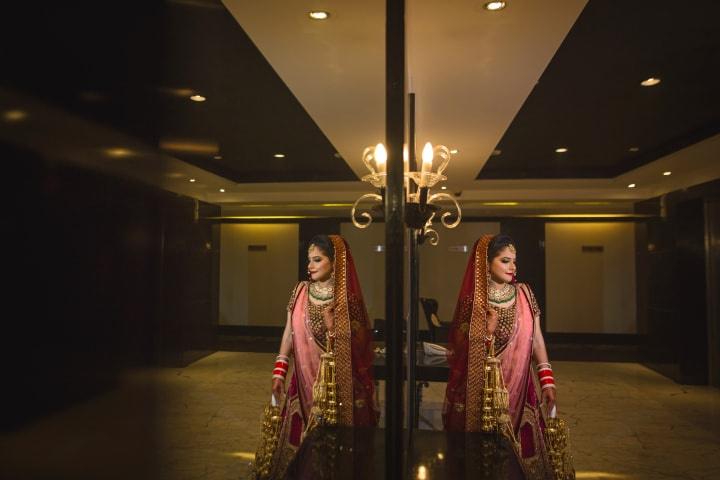 To create a typical traditional look, you need accessories that'll make you look like a dream come true.
- Traditional jewellery like matha patti, maang tikka, a necklace, a nath, rings and bangles are a must-have to get a traditional look.
- The bridal red coloured dupatta will make your outfit authentic and beautiful.
- You need flowers in your hair, typically, mogra to complete your look.
We hope now you know what kinds of Lehenga accessories you need to invest. Whether it's your Mehndi ceremony or your Sangeet ceremony - these accessories will come in handy for all your functions.
Do tell us which lehenga accessory is absolutely essential to your bridal look in the comment section below.