Lehenga With Shirt - the New 'it' Trend in Wedding Wear
The Lehenga with shirt trend is one style we absolutely love. If you want to explore this semi-formal fashion style, find out everything about it right here, right now.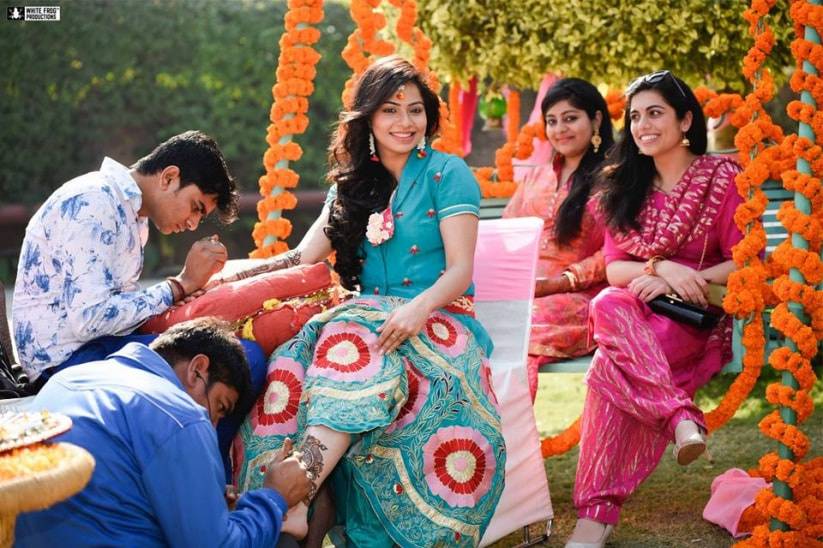 If you are simply bored of wearing Lehengas the same old way, we are happy to tell you everything about the new 'Lehenga with shirt' trend that's gaining popularity like crazy these days. We bring a new idea - one that was introduced to us by Anushka Sharma's character, Alizeh from 'Ae Dil Hai Mushkil' and how we swooned just looking at her effortlessly rocking this lehenga with shirt combination.
Presenting the Lehenga with Shirt trend, seen on the character for her Mehndi. We have deep dived into the world of lehenga with shirt ideas which are super chic and a soulful mix of the modern shirt and the traditional lehenga. Read on to find out what the lehenga with shirt treasure trove has in store for you and find the inspiration and confidence you need to rock it at one of your wedding related functions!
If you do not wish to don the traditional lehengas for any wedding function that you might be attending, then this modern twist to the conventional attire is all that you would need for a perfect style statement. We have decoded styles and ways in which you can wear a Lehenga with shirt and be the showstopper at any of your wedding festivities. Read on to know more about this style and trend and get ready to slay on your big day!
The Lehenga with Shirt Style - This is how you do it right!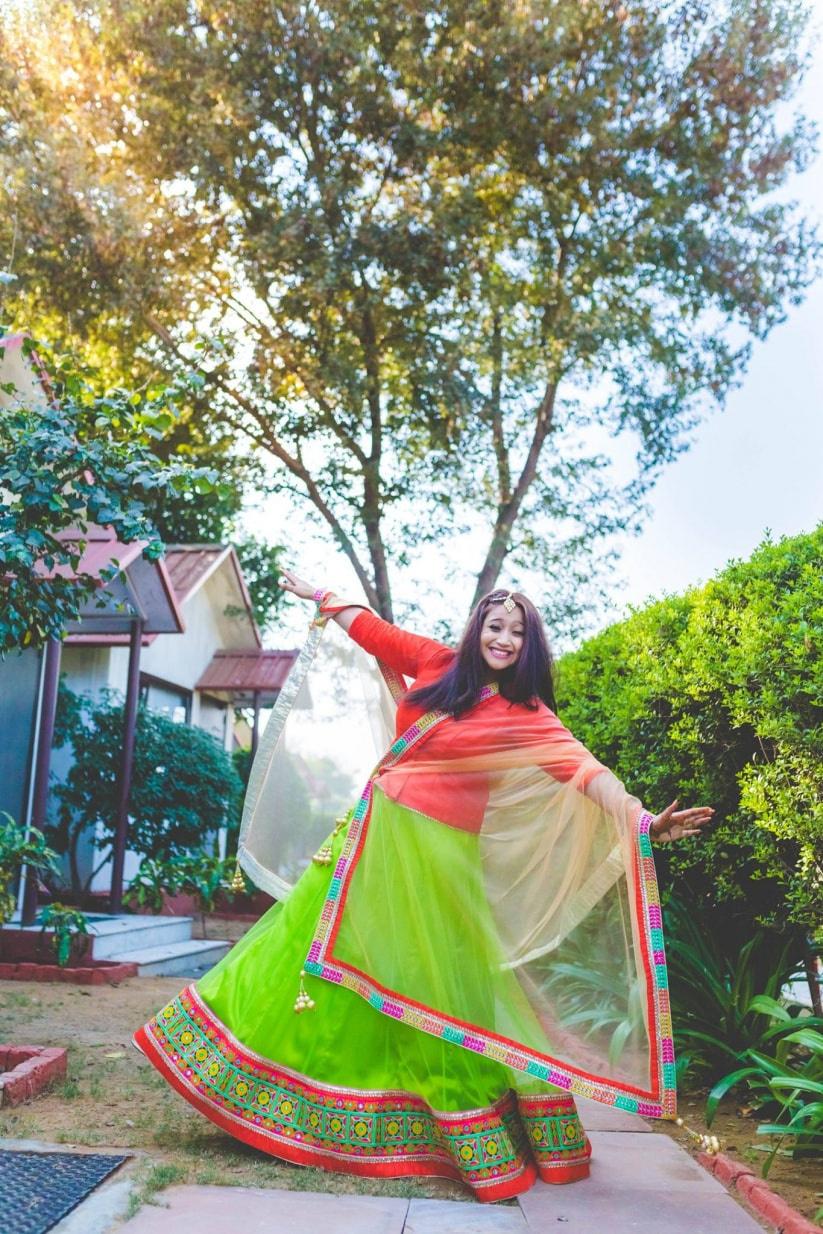 The Lehenga with Shirt combination is a fusion style, where a classic shirt-style tunic or top can be paired with a lighter lehenga skirt or an ornate one, depending on the mood or the occasion. This style can be tried with bold, dark colours and light pastels with equal ease. And the overall effect is a semi-formal look which can be worked for the bride-to-be, her sisters and other bridesmaids.
If you love experimenting with your look, this trend is definitely your cup of tea. It's a fashion fusion and it's all things chic. There is no need to think about whether the outfit is heavy enough or not. Or whether you would ruin it during a Mehndi or Haldi - you can simply choose to don a half-sleeved shirt or tunic for the occasion. Here are some things you need to keep in mind for projecting this look in the right way.
The Occasions For Which Lehenga with Shirt is Perfect For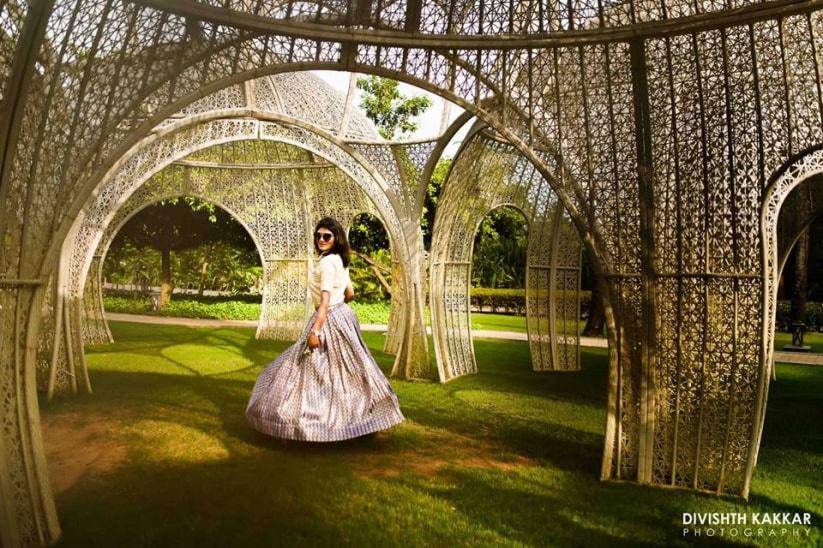 Every bride-to-be wants to look unique and beautiful during the functions of her wedding. With so many designers and styles to choose from, it becomes difficult for the bride-to-be to pick the right kind of bridal lehenga or outfit for these days. We recommend wearing this trend for your Mehndi, Sangeet, cocktail or for your reception. Trying one of these looks would be the masterstroke that will change the face of your bridal fashion goals and one thing that will take your look to the next level is the hairstyle, makeup and accessories that you will incorporate to make your overall look like never seen before.
Accessories To Pair With your Lehenga with Shirt
A statement necklace or a choker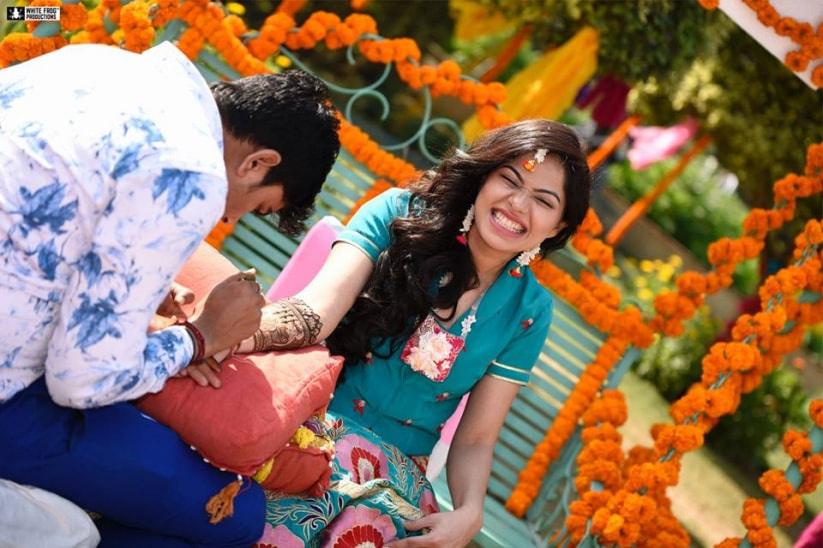 If you are wearing a closed collared shirt, go for a long statement necklace that matches with your Lehenga. If you are wearing a broad or boat neck collared shirt, wear a choker. Avoid wearing earrings and keep your hair open if you are wearing a neckpiece. A beautiful statement necklace will surely balance out your entire outfit.
A pair of statement earrings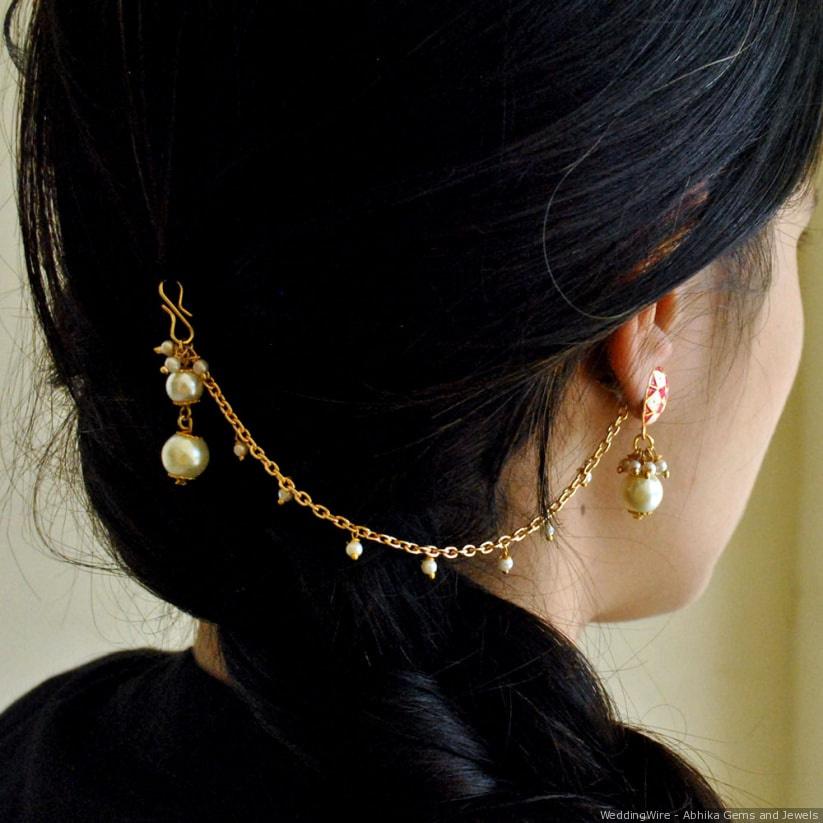 Go for a pair of statement danglers if you are pulling off the Lehenga with shirt trend. Avoid wearing a neckpiece if you are going for a pair of statement earrings. Tie your hair in a bun or pony to grab attention to your earrings. While adorning such stunning earrings, the main focus of your outfit should be on the lehenga that you would be wearing and the jewellery that you choose to go along with it, as the shirt is usually in plain colours.
A watch and a bracelet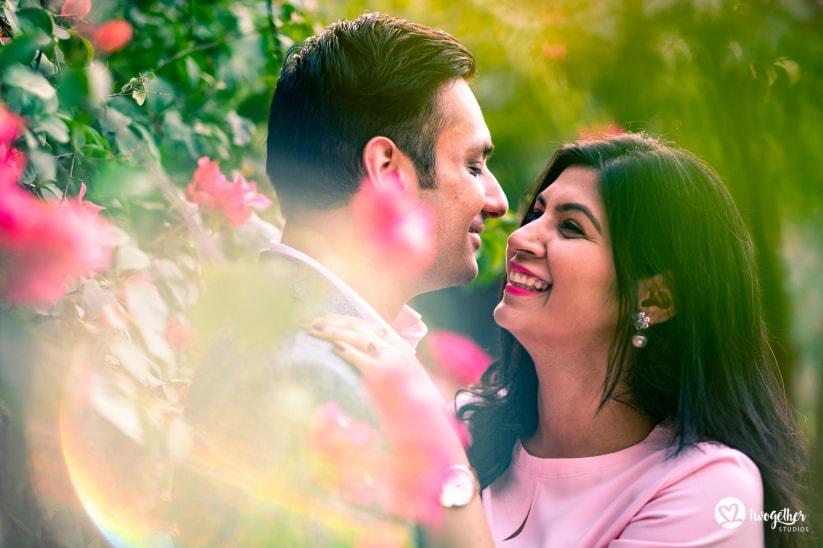 Since this style is more classy than traditional, wear a watch in one hand and a bracelet in the other one. It'll keep your look clean and crisp. It is your chance to create a fusion in terms of accessories as well and not just the Lehenga with shirt that you would be wearing.
A clutch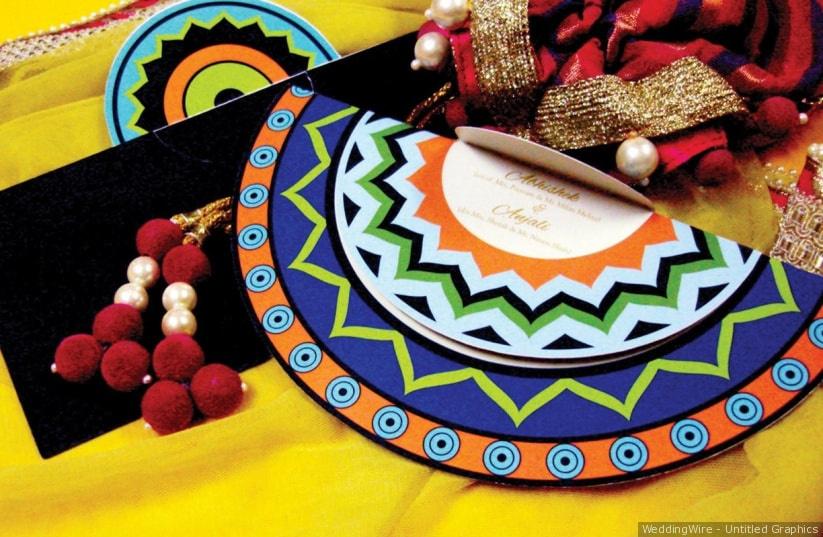 To complete your look, you need a classy vintage clutch that'll match your Lehenga. It'll keep the fusion going and you will look gorgeous as ever. With multiple styles that they are available in, choose a theme that works well with all of your accessories and attire so that there is a rhythm which you would be following while styling your Lehenga with shirt.
Ways To Style A Lehenga With Shirt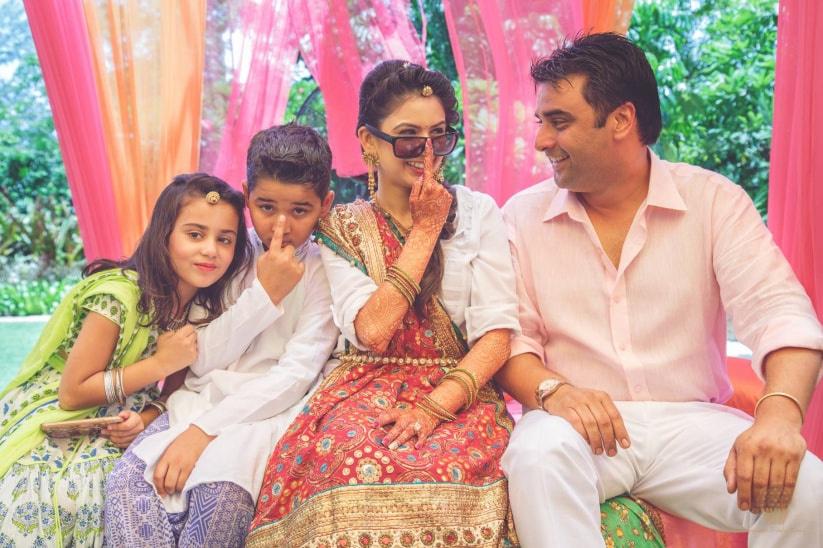 Pair it with a Benarasi Lehenga
The best combination for you to wear the Lehenga with shirt style is to pair it with a Banarasi Lehenga. It can be a stand-alone skirt that you buy along with a separate shirt or you can buy a Banarasi Lehenga set and wear it two ways. One, in its original form and the second way can be when you mix-match it with a shirt. A lot of celebrities are digging this look and believe us, it looks stunning.
Go for a broad-shoulder shirt
Now that you are going for fusion fashion, make a statement by experimenting with a broad-shoulder shirt. This style of wearing a Lehenga with shirt will accentuate your neckline. It'll make you look bold and beautiful. We are sure you will pull it off with utmost confidence and grace. This way of wearing a shirt with a Lehenga is currently trending the most and now is the time when you incorporate it in one of your wedding function outfits.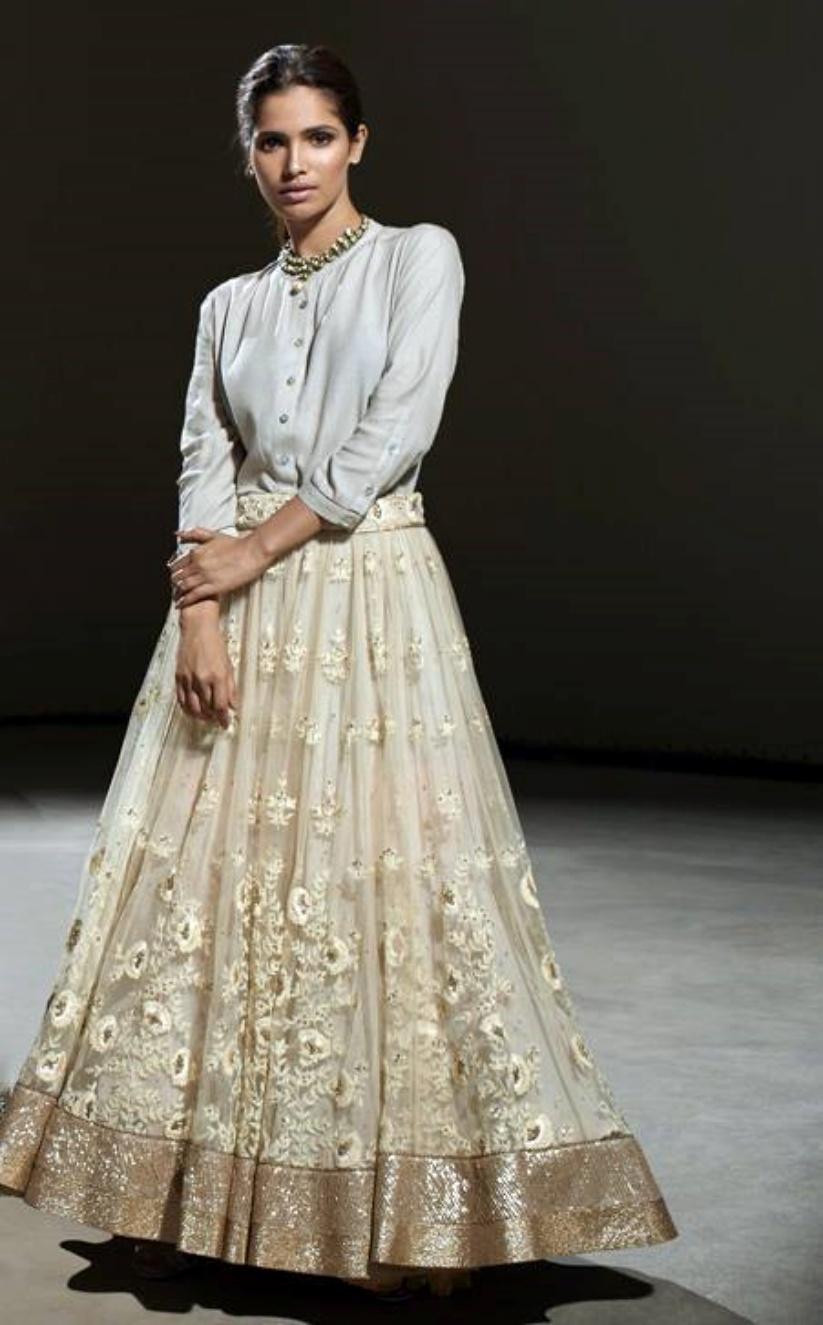 Bell sleeves with a v-neck shirt - it doesn't get any better than this
Remember the Abu Jani and Sandeep Khosla outfit Swara Bhaskar wore for Sonam Kapoor's Sangeet? The gorgeous black shirt with a deep v-neck and perfectly ruffled bell sleeves gave us major fashion goals. Inspire your outfit from her look. If you are someone who wants to look lean and loves flaunting a v-neck, this one should be your go-to outfit. It's comfortable and it'll make you look like a million buck.
Shirt tucked in at the waist is the classiest of them all
Another popular style amongst celebrities for wearing the Lehenga with shirt style is with their shirt tucked in at the waist and a lot of brides-to-be are going for this look too. This style can be worn both with a Saree and a Lehenga. If you want to wear something that's not too revealing, this style is perfect for you because it's not only chic but also, extremely comfortable. It'll highlight and give your body a picture-perfect shape and we are sure you will rock it.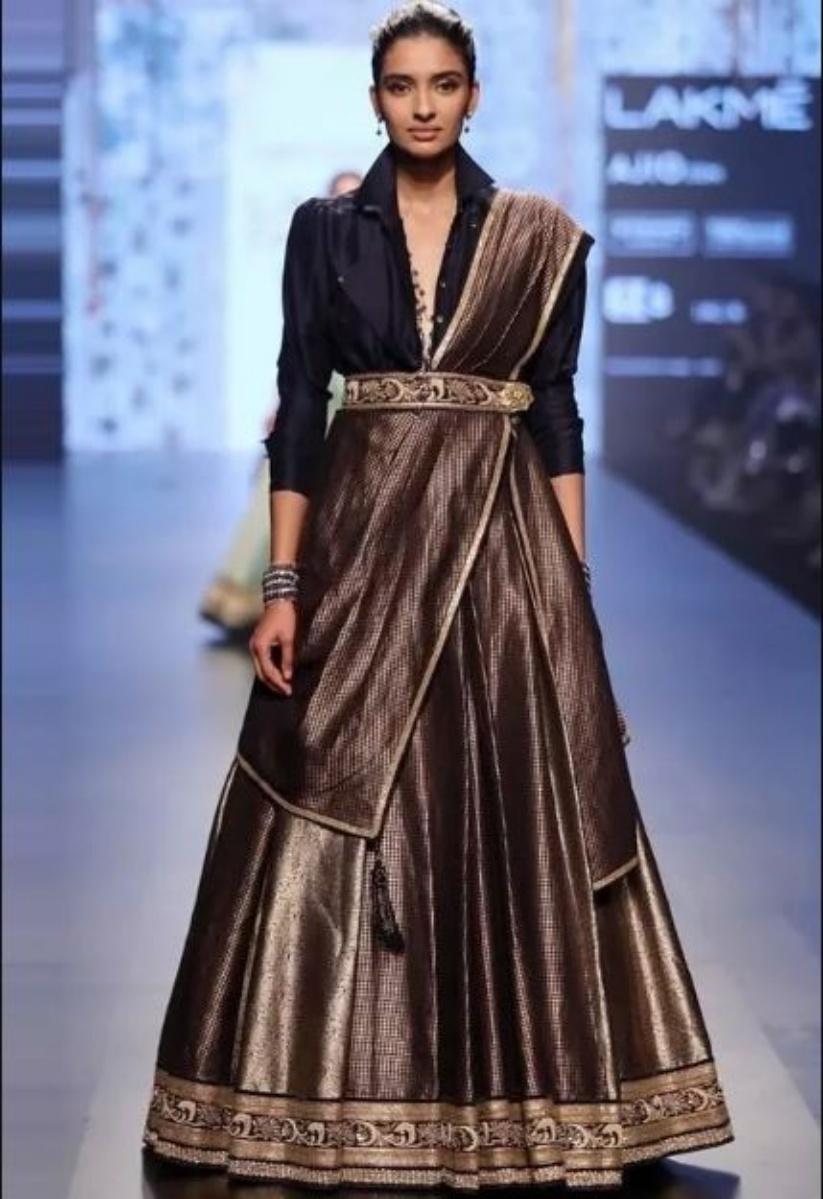 Well, we are sure you now know how to nail this Lehenga with shirt trend. It's chic, it's stylish and it's so convenient. While being comfortable at all times, you can dance your heart out in this contemporary attire while your accessories not weighing you down. It'll not only save you from repeating your outfit, but it'll also help you use your existing outfit in a new, different avatar.
The lehenga with shirt trend is one of the most sought after trends that has clearly seen a rise since we see a few of our favourite Bollywood divas wear them on a big screen! From Anushka Sharma to countless many, these actresses taught us that is easy for us to bend the rules and make our own as long as we are comfortable in our own skin.
With an over the top look all one really needs to bring it all together is the right kind of styling and accessorising. think on the lines of some fancy belts holding these two worlds apart outfits together and some hair accessories to bring a cohesiveness to the entire look. Throw in some big danglers and pull your hair up in a fancy ponytail and voila you are ready to serve some serious looks!
So, are you all set to shop this trend and which one of these lehengas with shirt ideas do you ship the most? Do let us know in the comment section below.