10 Ultimate Indian Evening Gowns for Wedding Reception
Nowadays Indian evening gowns for wedding receptions are all the rage. So, let's embrace the new generation of Indian wear at wedding receptions and make it our own.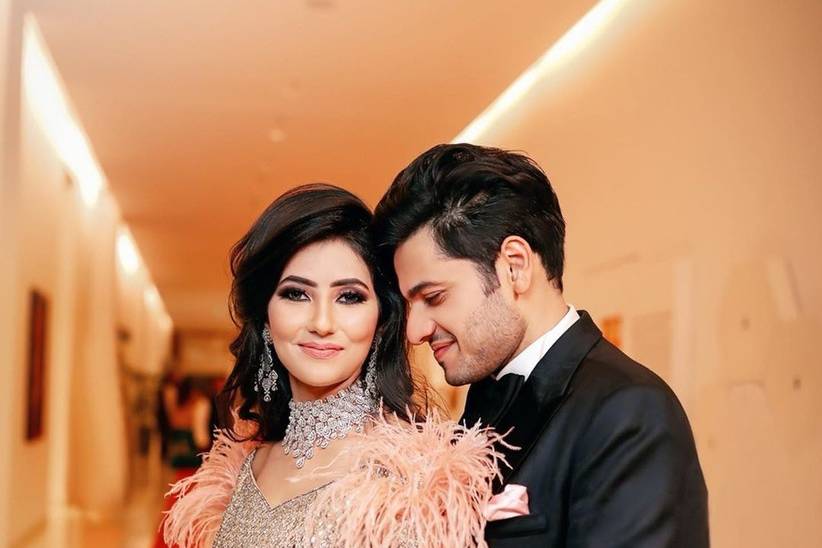 Gowns, though it did take time, have become accepted into the Indian wedding scene. The best part about this outfit is that we have made it our own in the last few years with subtle altercations here and there. Nowadays Indian evening gowns for wedding reception has become a norm, but in a way that there are tons of choice, so much so that you are spoilt with them. Indian gowns for wedding reception are a beautiful sight to see and are a pleasure to wear.
These gowns are not just a unique type as outfits go, but they even have a number of styles and distinctive patterns to them. So, why not check some of these gowns out and help you choose your favourite Indian evening gown for your wedding reception.
1. The Flowy Gown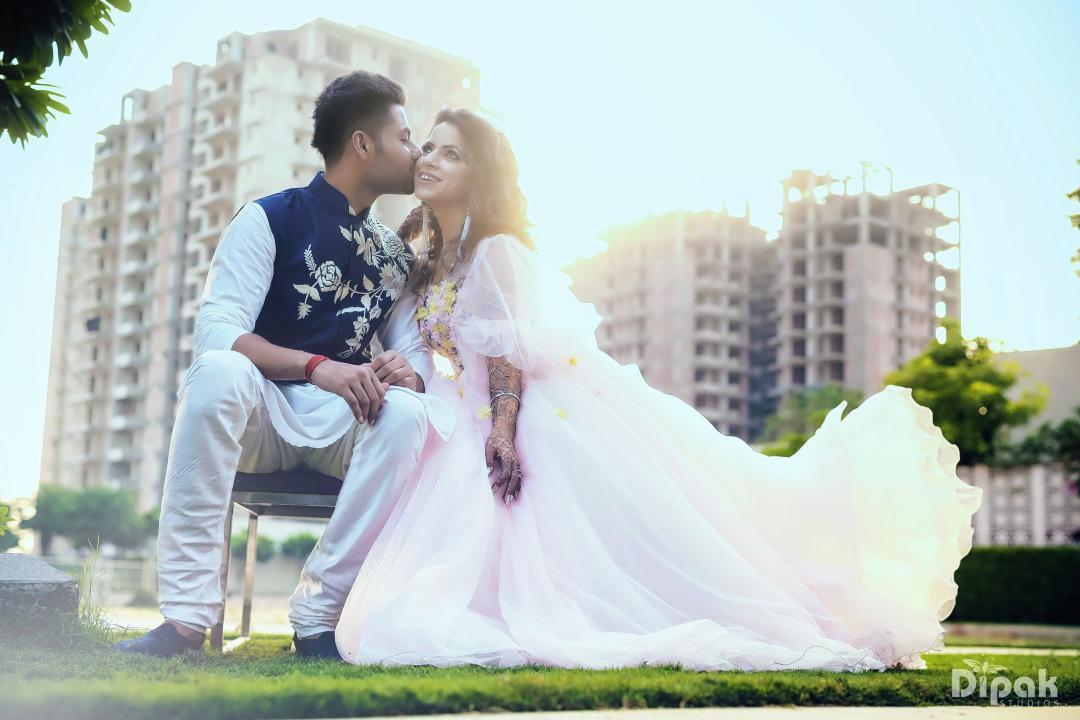 A gown that rounds up beautifully when you twirl is all of our dreams come true. This gown fulfils just that part and with a soft colour like baby pink, it gives an appearance that is light and breathable.
Styled in modern sensibilities, with sheer sleeves and layers of fabric as welll as an embroidered bust, this inspiration amid Indian evening gowns for wedding reception, moves with a life of its own. You can style such a set with diamond jewellery, though we think you may also try a set of floral jewellery with this piece, just to get some fairy vibes.
2. A no-shoulder midnight lehenga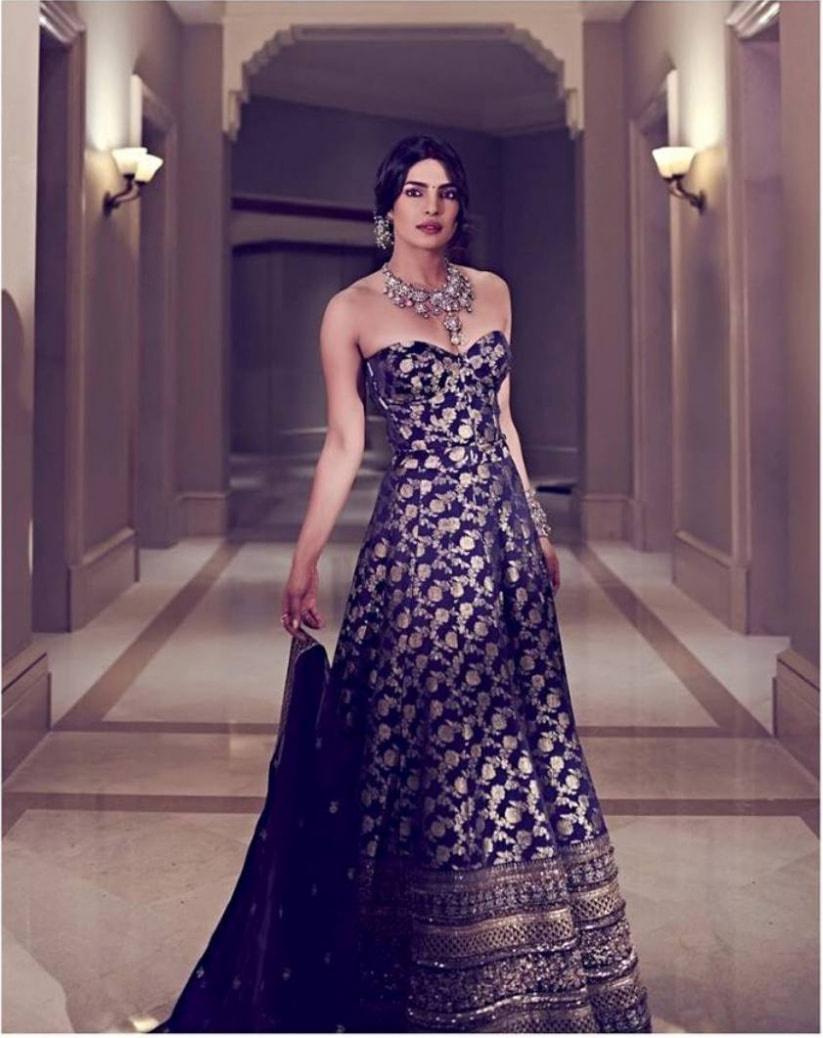 Image courtesy: Sabyasachi on Instagram
As Indian evening gowns for wedding reception go, this one is both tantalizing and Indian enough with a Kanjivaram/brocade backdrop and golden thread work as well as elaborate borders at the end. We love the corset-style bust and the addition of a dupatta to complete a classic, Indo-fusion look (simply take that off once you get into a dance mode though).
The piece has its formal ethos in place, which are suited for the occasion but can become playful indeed, once you want it to be so. Pair it with an elaborate bridal jewellery set, like Priyanka has done with this Polki jewellery set and shine on, baby.
3. The Velvet Wonder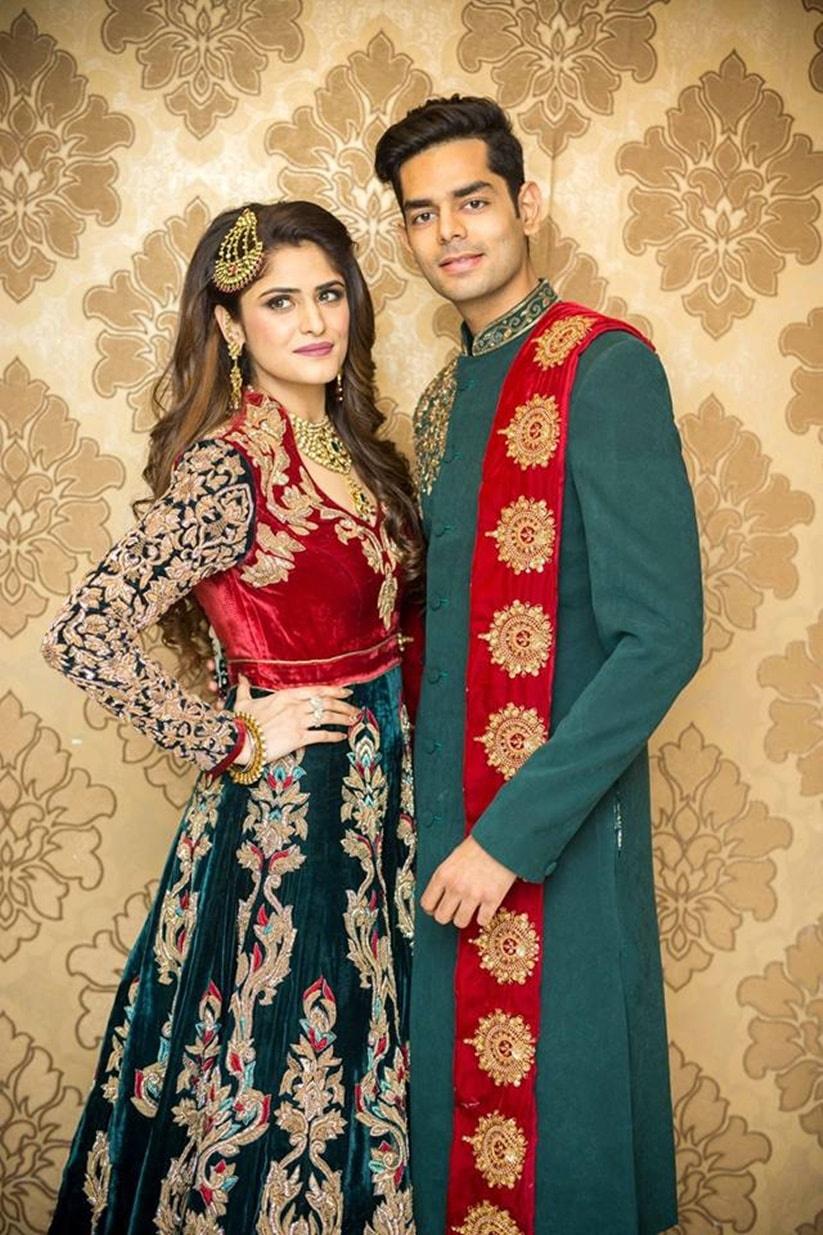 This dual-toned velvet gown is indeed a wonder to see and wear. It makes you look like an old Mughal and why not, velvet was sure the cloth of the royals. With an amazing zari work done on it, this makes an ideal Indian evening gown for wedding receptions. To make this look even more authentic wear a kundan set with this gown and you could even take Passa (a Mughal style Maang Tikka) with it.
We recommend this example amid Indian evening gowns for wedding reception for a winter ceremony or a day that's chilly enough to stride through in style.
4. With Pearl And Lace Embellishment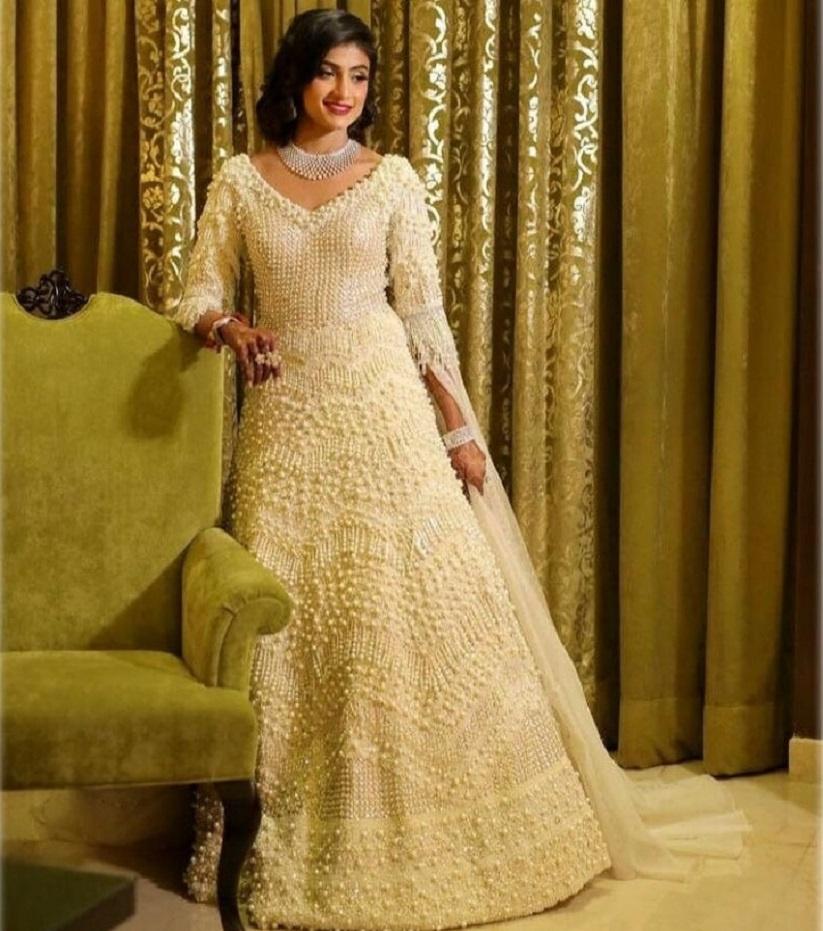 A beauty in yellow, is definitely what this lady is looking like. As Indian evening gowns for wedding receptions go, this one makes you look like a princess. The best part? Both an Indian and western princess combined. This gown would make anyone look like a vision. Put your hair in a bun to give your look a more prominent effect.
Pair up this stunner from Indian evening gowns for wedding reception, with a delicate diamond-set and people will surely keep their eyes rooted to you.
5. A Stunner In Deep Blue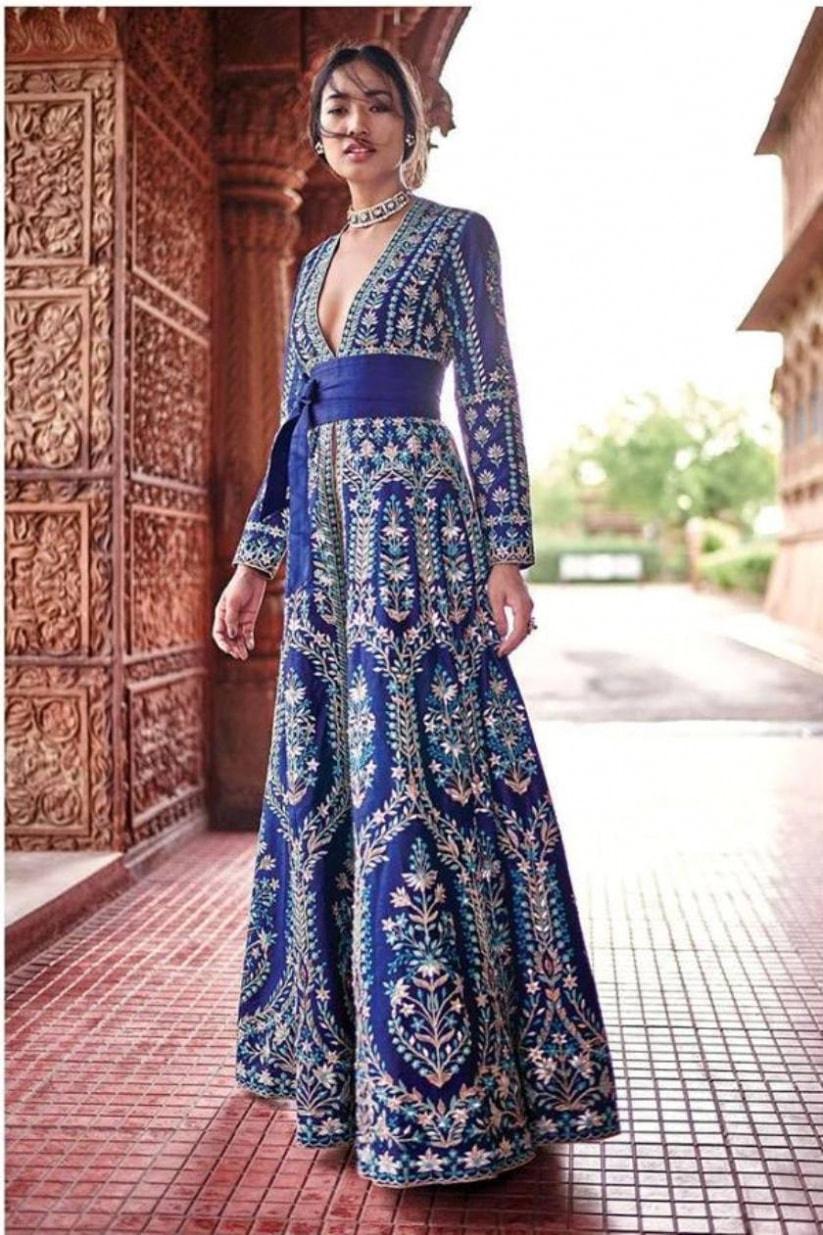 A colourfully embroidered gown, might not make you think a very glamorous look, but this Anita Dongre masterpiece is anything but simple. With a plain sash, this just brings out the whole embroidery of the gown even more. The embroidery itself is so Indian that there is no doubt about it being a fabulous addition to Indian evening gowns for wedding reception.
You can adorn yourself with a choker and matching stud earrings and you would be ready for the night.
6. The Layered Look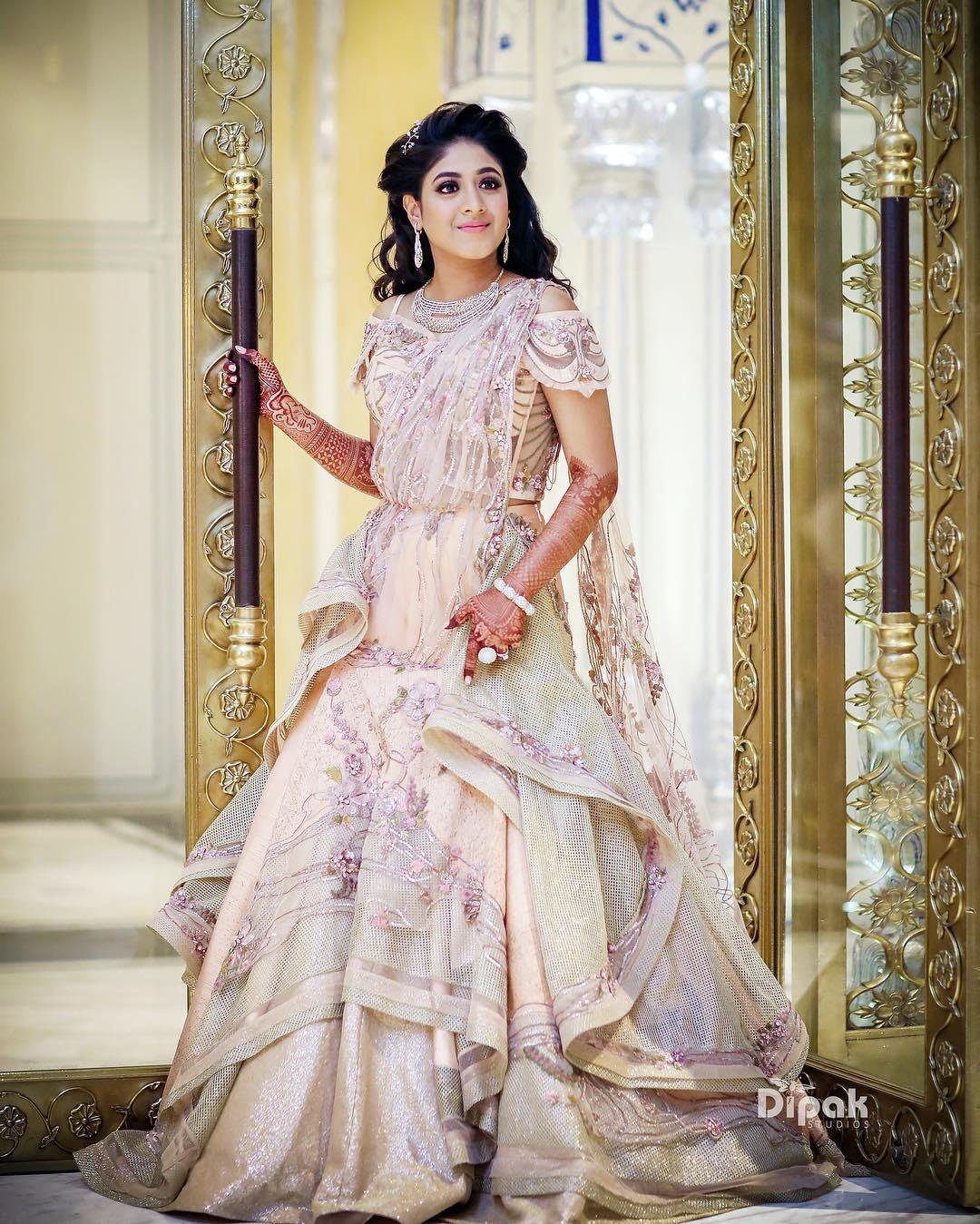 The layered look is a magnificent style that can be pulled off with ease. The alluring beige, a floral gown is a colour and design that suits most Indian women. So there is no worry as pulling it off as your pick amid Indian evening gowns for wedding receptions. Complete this star look by putting your hair in a fancy bun or and wearing dangling earrings with it.
You can also choose to step up the equation with more such saree gown styles by looking up our selection for them.
7. Green Velvet With Zari Work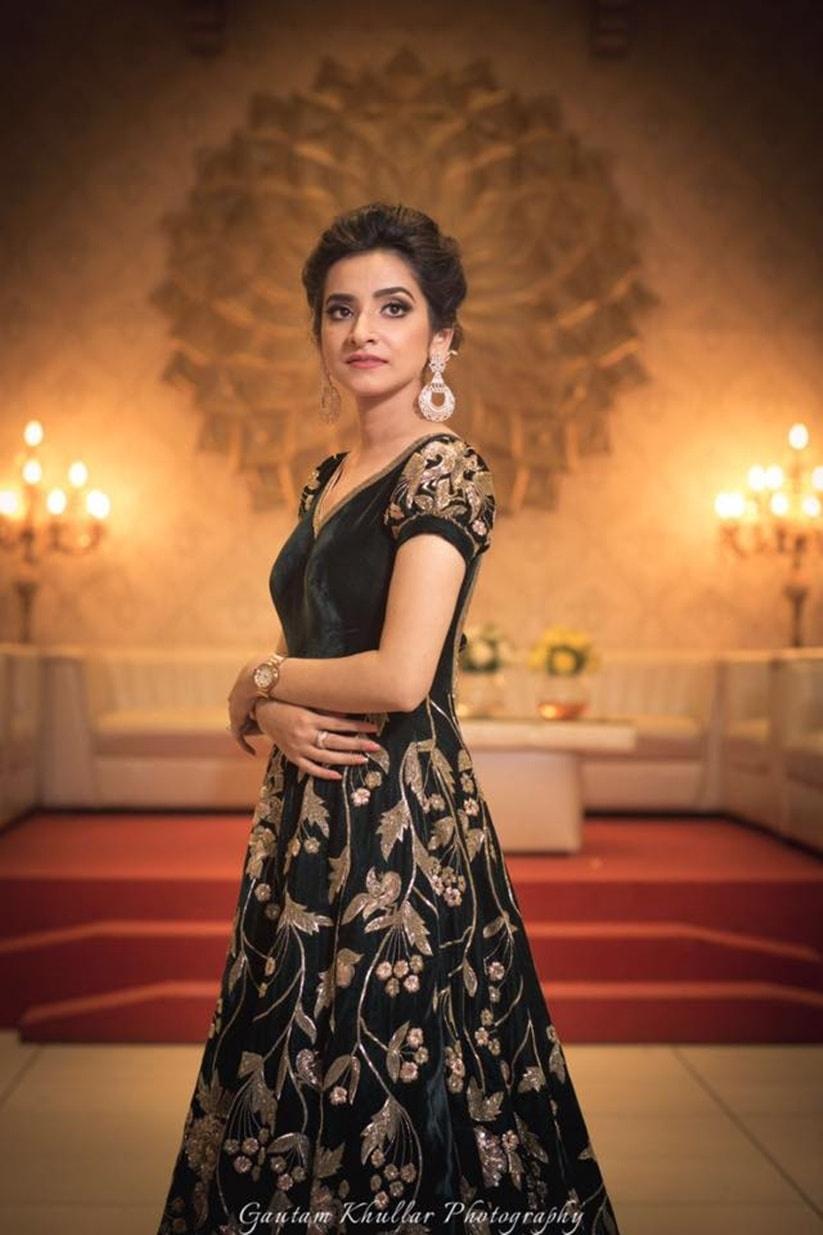 A zari work gown is the best choice you can have for a western and Indian combo. A zari work gown looks rich and classy, and would never fail you among ideas for Indian evening gowns for wedding reception.
Work this out with heavy gold earrings, and maybe skip a necklace for this look. You could also bring in your boss style with a glittery watch and ring set, like the bride above.
8. Royal Blue Weave Gown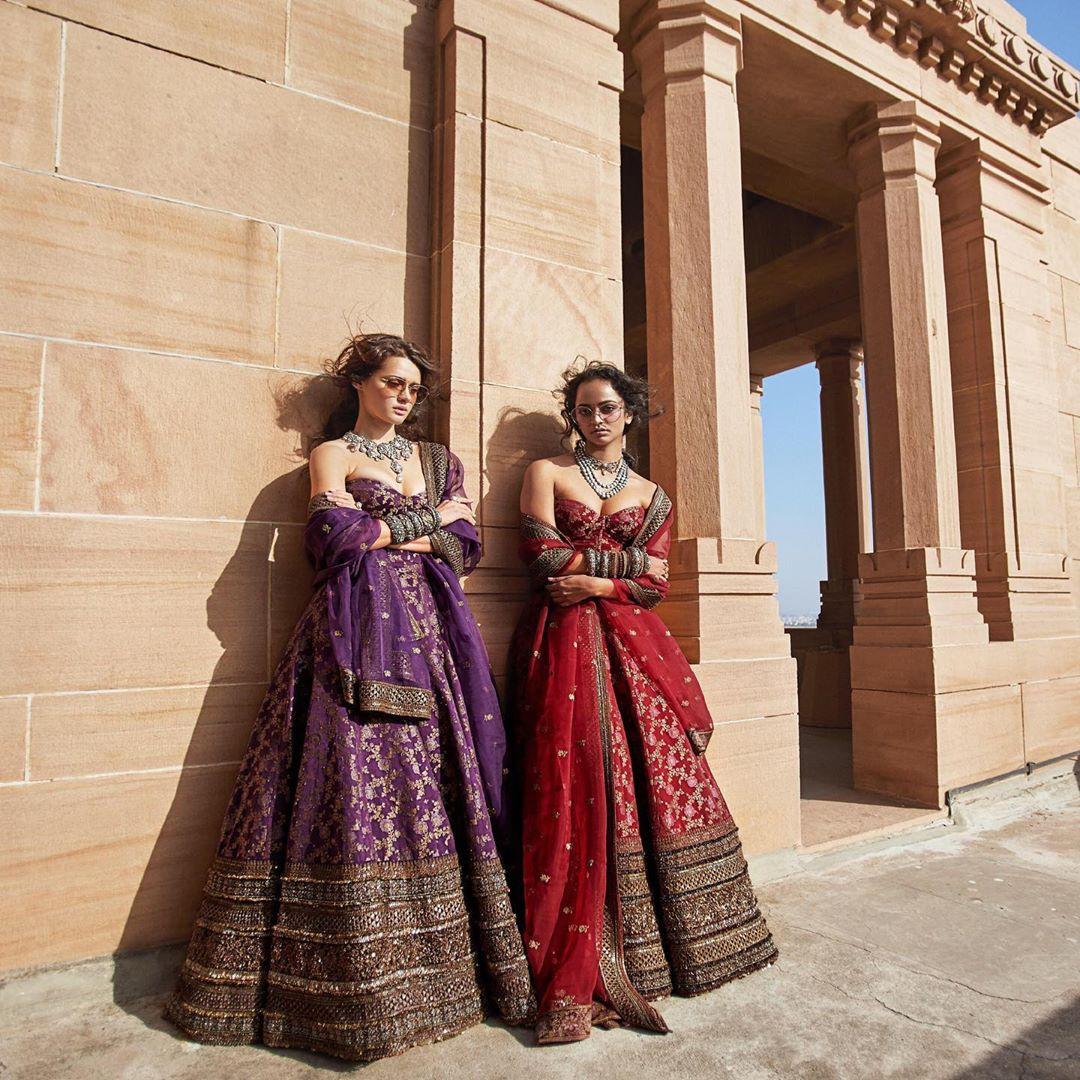 Image Courtesy: Sabyasachi's Facebook Page
This strapless weave gown is definitely a whimsical gown to be worn at a reception. The blue and gold combination, looks ethereal against an Indian skin tone, making it the perfect gown to be worn. It can be paired up with a heavy necklace and matching earrings.
Pairing these with a dupatta is an ideal way to convert the fusion-style look to match Indian sensibilities as the gown can look like a lehenga with absolute ease.
9. Cinderella at the Ball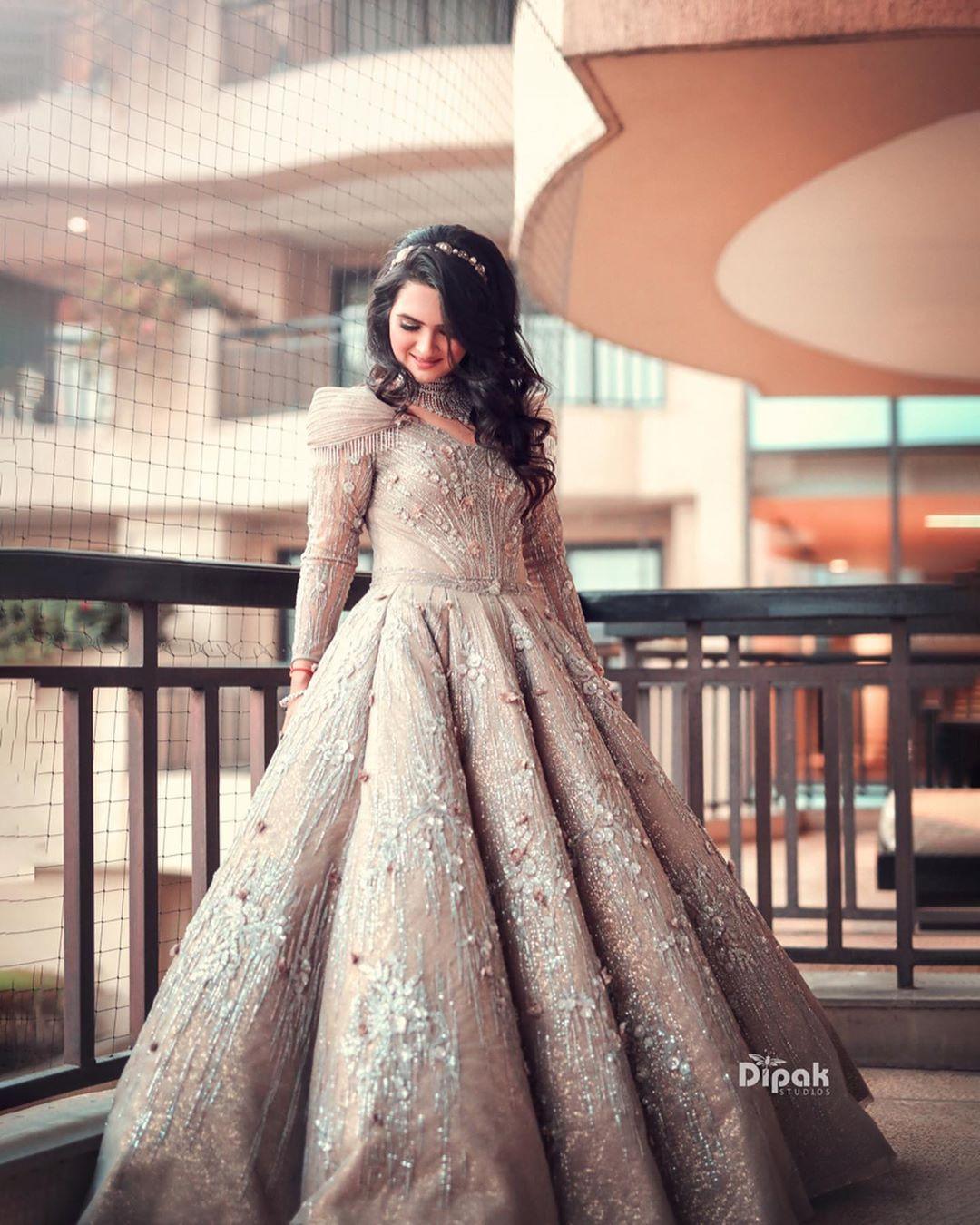 Gain a fairytale splendour on your special, formal outing with each other with Cinderella-esque ball gowns for the big day. Believe us, these work spectacularly as Indian evening gowns for wedding receptions, flattering all forms and gaining an instant wow factor to your story. Ensure that the upper bodice is stitched true to your form so that you look the Disney princess you're aiming for.
If you choose a full-sleeved gown, like the bride above than you do not need in the way of bejewelled accessories then those that enhance your head and neck - may be a bejewelled band or tiara and a statement jewellery necklace.
10. Just add fringes and tassles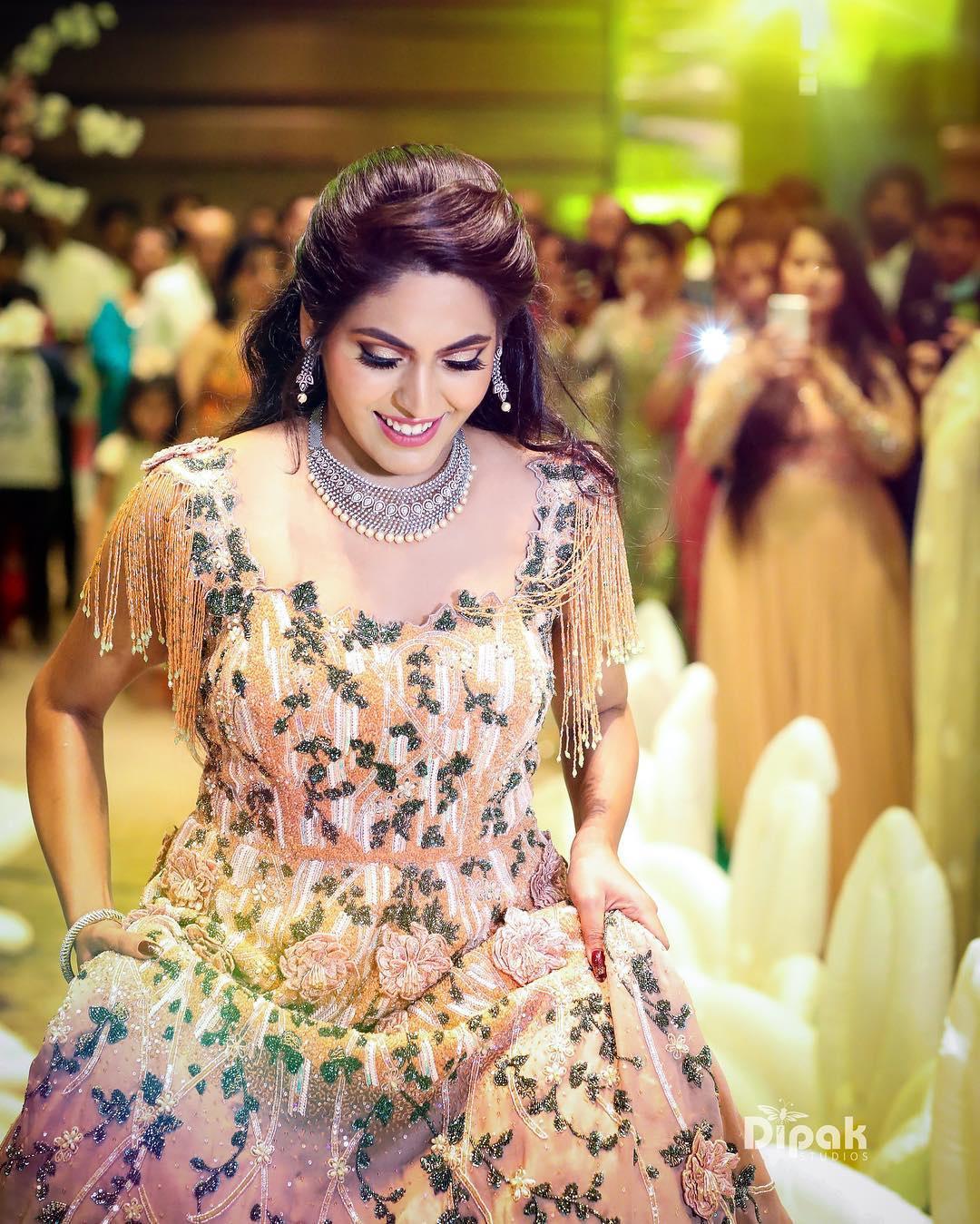 Fringes and tassles add a flavour of fancy for Indian evening gowns for reception. The beige backdrop recreates a nude evening gown look and brings it up with embroidered motif flowers, sequined vines and leaves and bejewelled fringe details at the shoulders. The cutwork neck adds more whimsy to the big look, making this piece appear like a wood nymph's outfit.
Complete the look with white jewellery again - pearl or rhinestone bracelet (or diamond if you have one), a choker-like necklace set with large earrings.
Stop a second before getting a totally Indian outfit the next time for your reception and try an Indian evening gown for wedding receptions. Get these gorgeous masterpieces from some of our vendors on WeddingWire, and enjoy some of these Indian evening gowns for wedding reception.
We know you are already drooling over these styles, tell us in comments if you'd like to choose any of these designs for your wedding reception.