10 Easy Designs for Varmalas Which Can Help You Craft Your Own Garland Ideas
Choosing the perfect Varmala is important to keep up with your D-day look and wedding day theme. So, move over those traditional and easy designs for Jaimala and take a look at these stunning garlands for your wedding day.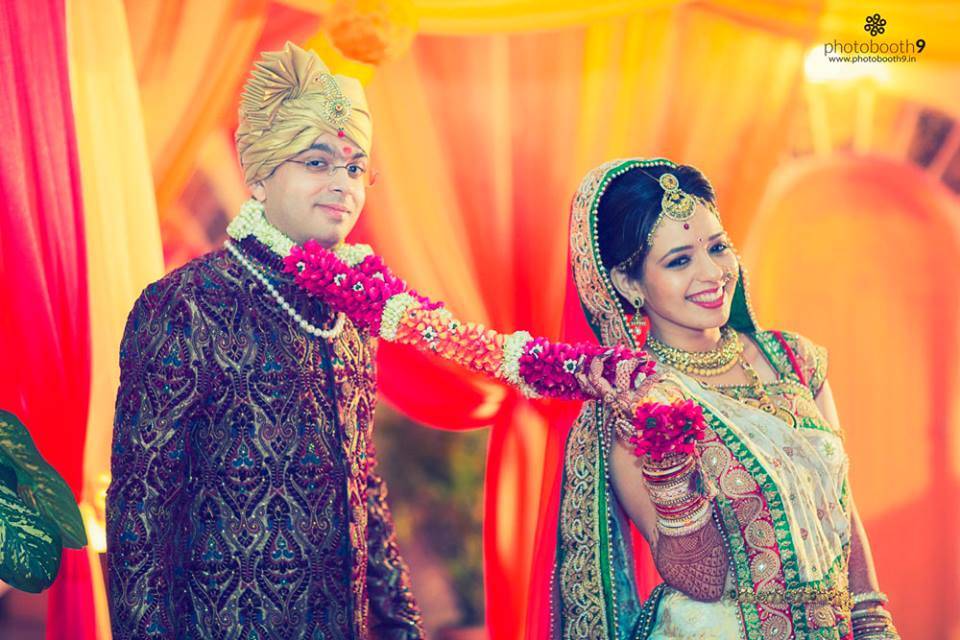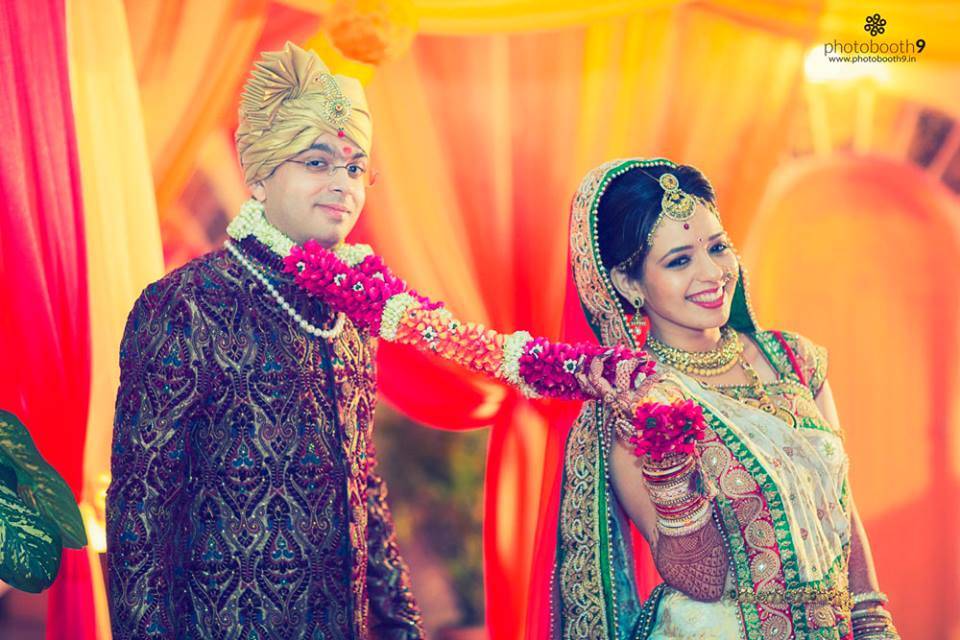 Image courtesy: Photobooth9
Exchanging a set of Varmalas is an important ritual that marks the union of the bride and groom on their wedding day! And when it comes to Varmalas, they're no longer basic marigold strings. These days, even simple and easy designs for Varmalas match outfits, sensibilities and decor to the T.
For millennial couples, these Varmalas are beyond only spiritual and religious relevance. They are much more than mere garlands sewn with colourful flowers as these pious wreaths are also an imperative part of the wedding look of the bride and groom these days. In fact, the right design and colour of Varmalas can actually accentuate your wedding look and the wedding pictures, of course!
On The Petal: Easy Designs for Varmalas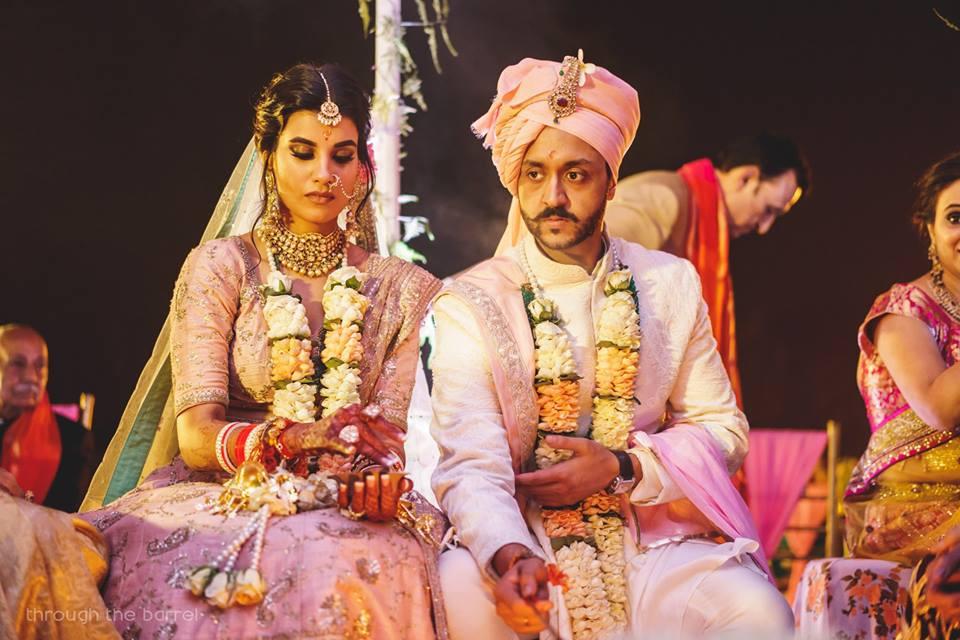 So, here we bring you the most trending Varmalas - a mix of both swoon-worthy and easy designs that you must consider to amp up your wedding day look.
1. Classic Rose Jaimala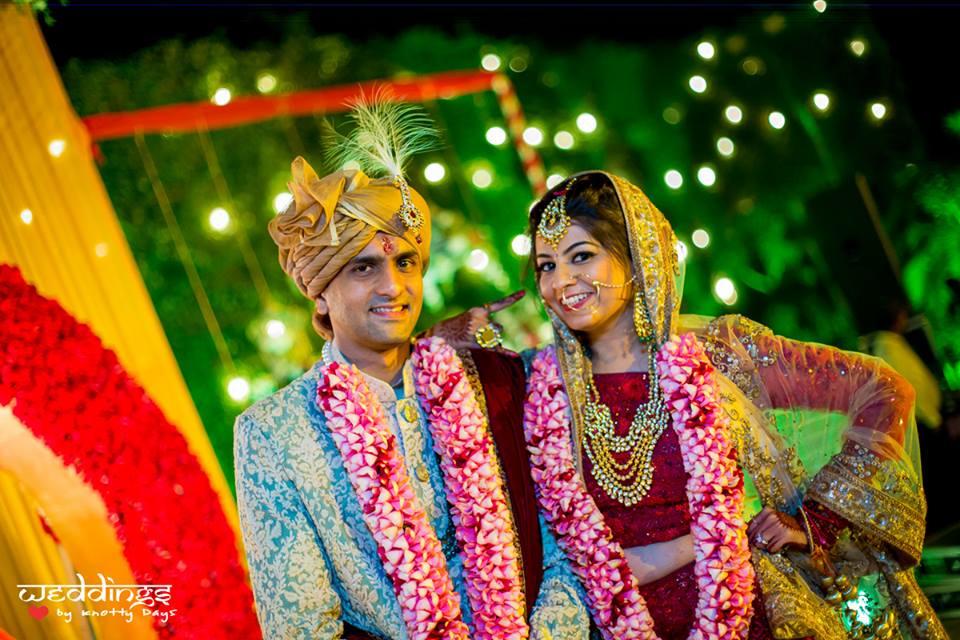 Roses and especially rose petals make a quintessential Varmala. The classic garland matches well with the traditional Indian bridal wear. Depending on your outfit you can either go for a single colour rose or flowers in contrasting colours.
And, if you don't want too much of rose in your Jaimala, you can even mix rose with foliage to make it look unique.
2. Touch of Gold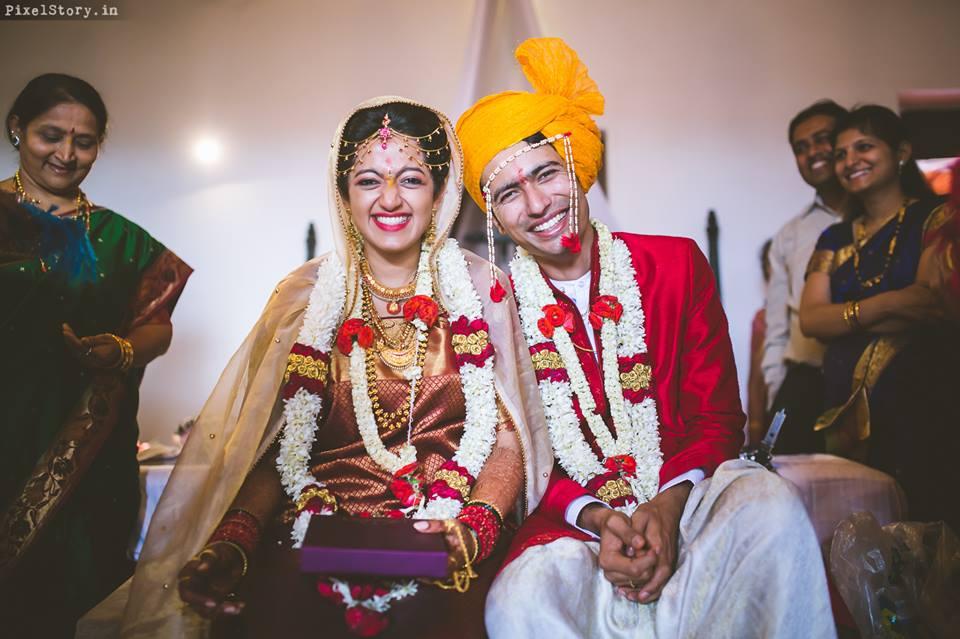 Red or white flowers with golden motifs are a perfect choice if you want to keep it simple and at the same time want to have a coordinated look. These classic hues will match perfectly with the bride as well as groom's wedding wear. It's worth giving a try, we say!
3. Vibrant Yellow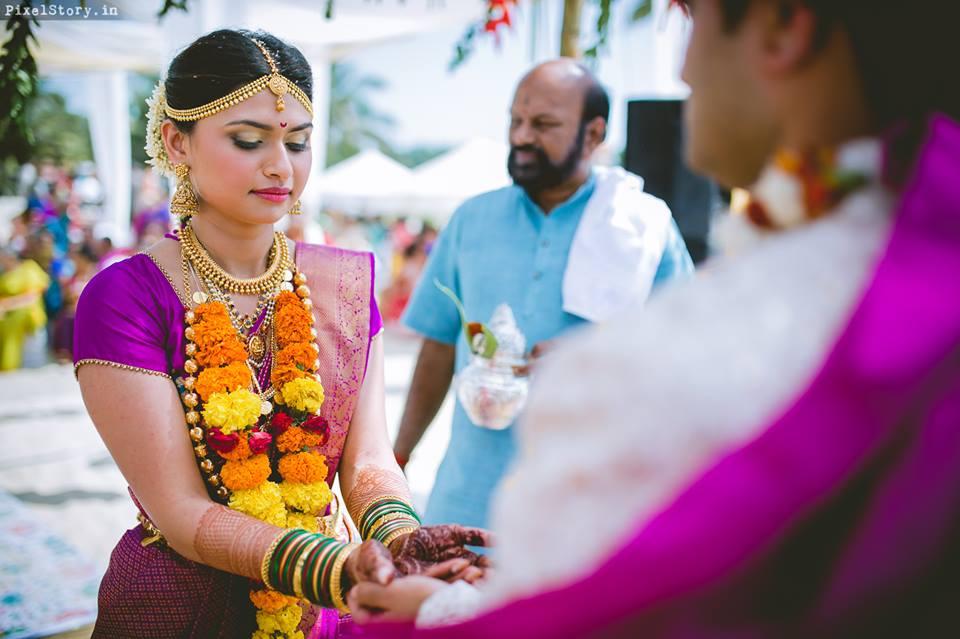 Easy designs for basic, yellow marigold garland definitely is sure to add an interesting element to your D-day look!
4. Pretty Pastels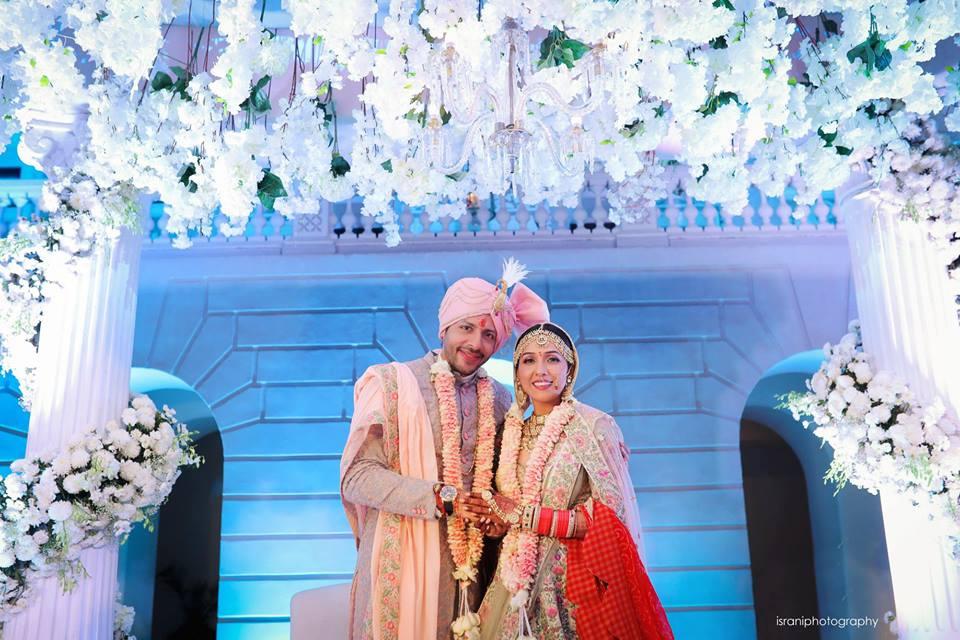 Pastels are so much in vogue these days not only in terms of bridal outfits and Indian wedding themes but also when it comes to choosing Varmala designs and colours. If you are sure about going with pastels, take a cue from these pictures.
5. Unique Double Jaimalas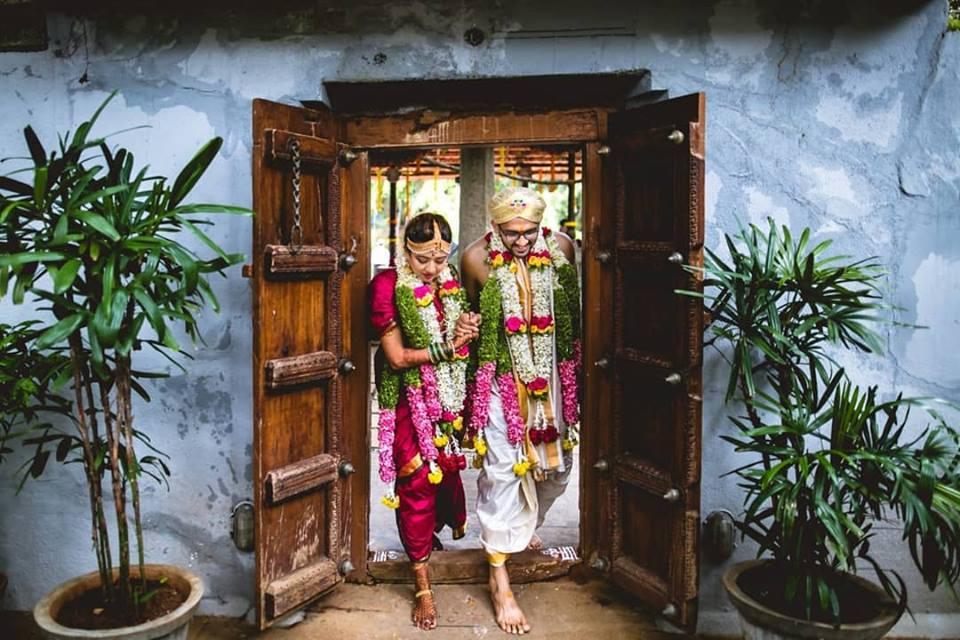 If you don't mind extra layers or strings of garlands, then this unique double Jaimala style is apt for you.
6. Ferns and Foliage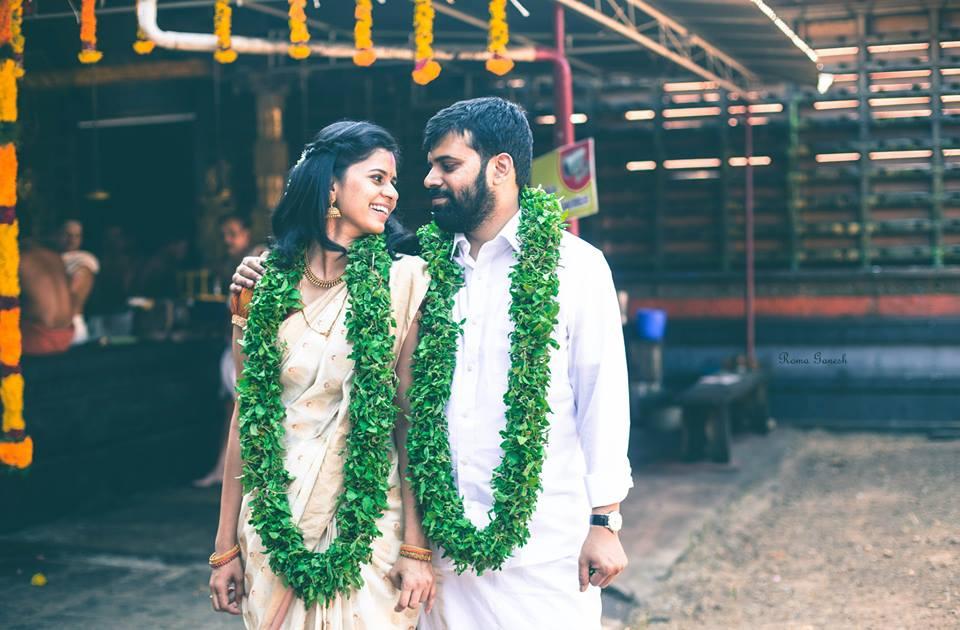 Trendy foliage and fern Varmalas are making a lot of noise these days. The style is perfect for the South Indian wedding and also if you are looking for something that's out-of-the-box.
7. Delicate Orchid Varmala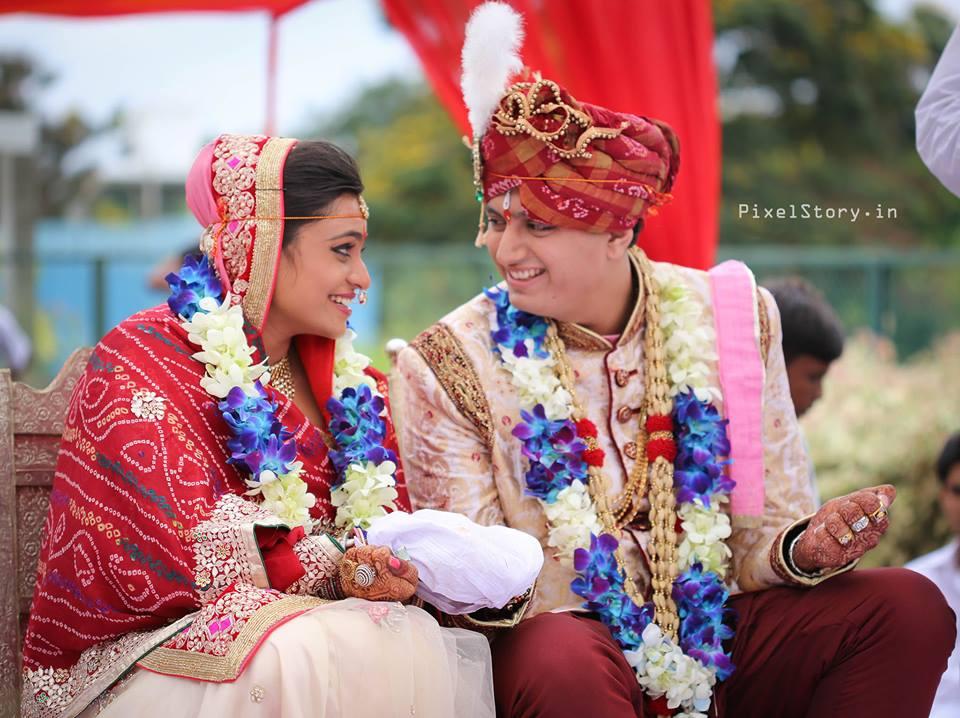 If you are looking for unconventional yet easy designs of Jaimala, you can go with Orchids. Though very common, these dainty orchid Jaimalas come in hues of blue, purple, white and pink. You can either go for a single coloured design or mix-and-match two contrasting shades of orchids.
8. White Varmala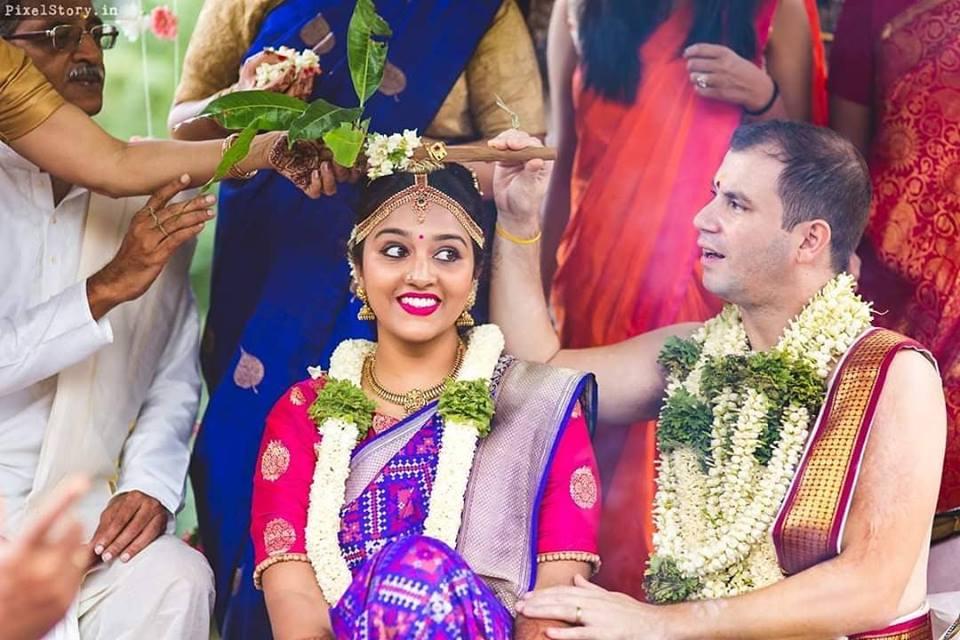 Depending on your bridal outfit, you may either choose to go with all white Jaimala or mix it with green foliage or red flowers.
9. Pink and Red Varmala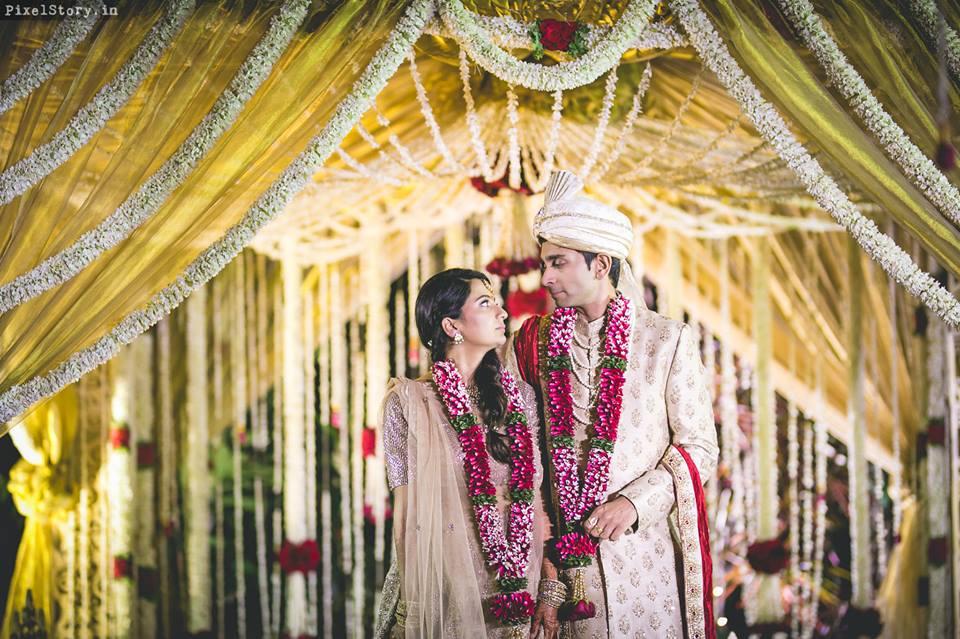 Besides matching well with your wedding ensemble, pink and red is a combination that you can blindly trust! This Jaimala is sure to add elegance to your coordinated look.
10. Combination Jaimala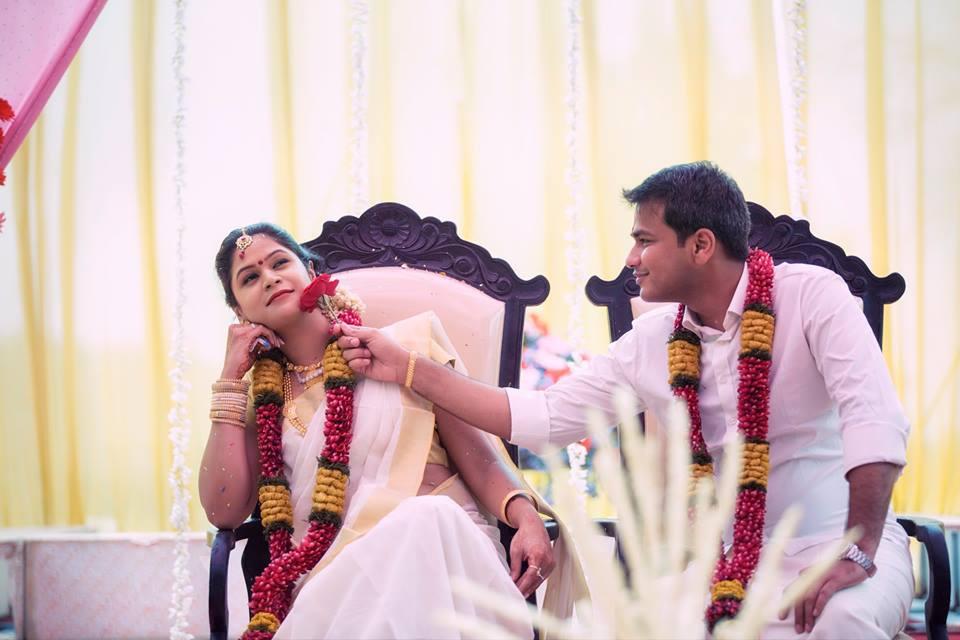 If you want to have some fun with your Varmala, then how about choosing some unusual colours of flowers? Try mixing hues of pink, white, orange and yellow to your garland and add some personal touch to your Jaimala.
Things to Keep in Mind While Choosing a Varmala
A. Colour Coordination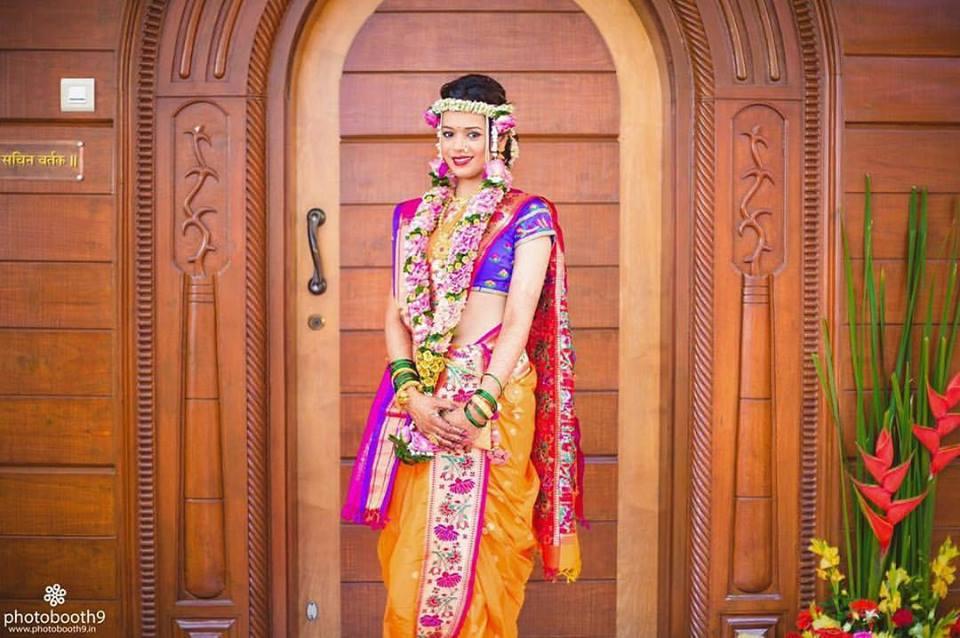 Image courtesy: Photobooth9
Make sure the Jaimala you choose should have flowers that coordinate well with your wedding ensemble or the wedding theme.
B. Play Subtle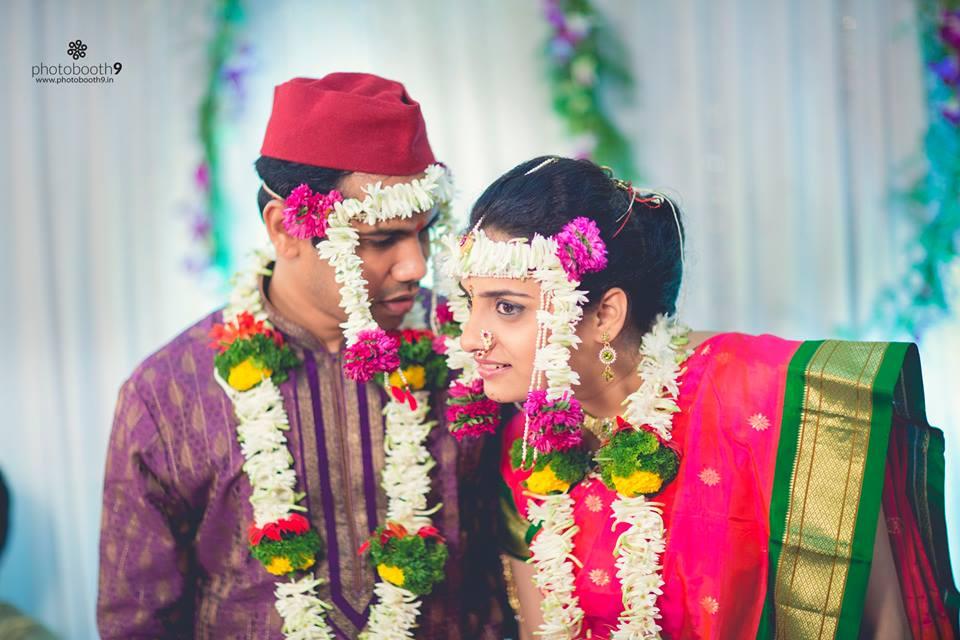 Image courtesy: Photobooth9
Your Varmala should not look overpowering. So choose the flowers and the colours that look elegant yet subtle.
C. Allergy Alert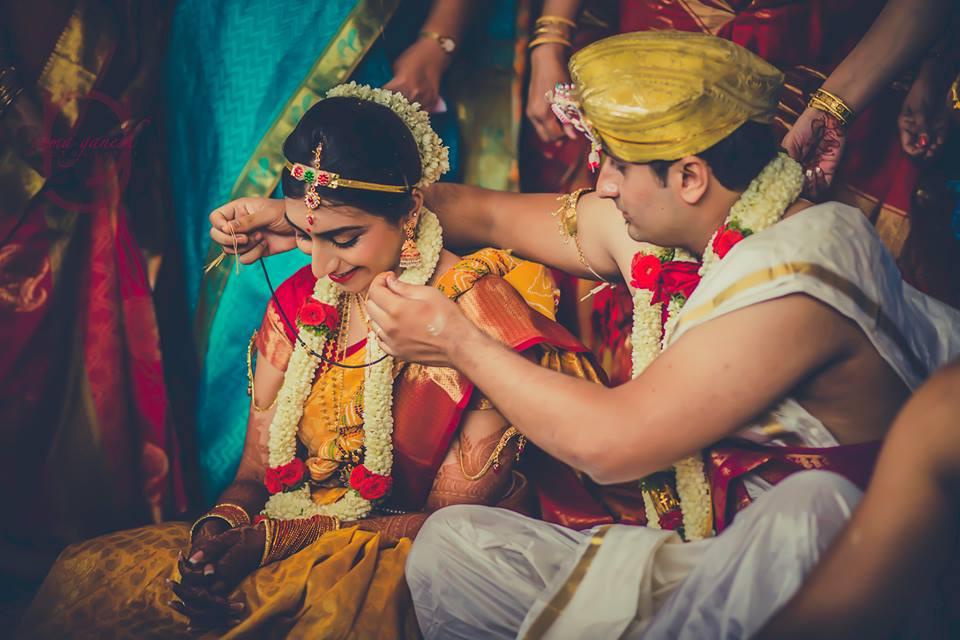 Choose a Varmala carefully especially, if you or your partner has any kind of pollen allergy. In that case, you can go for a Varmala that's made either from artificial flowers, ferns and foliage or delicate pearls.
D. Seasonal Flowers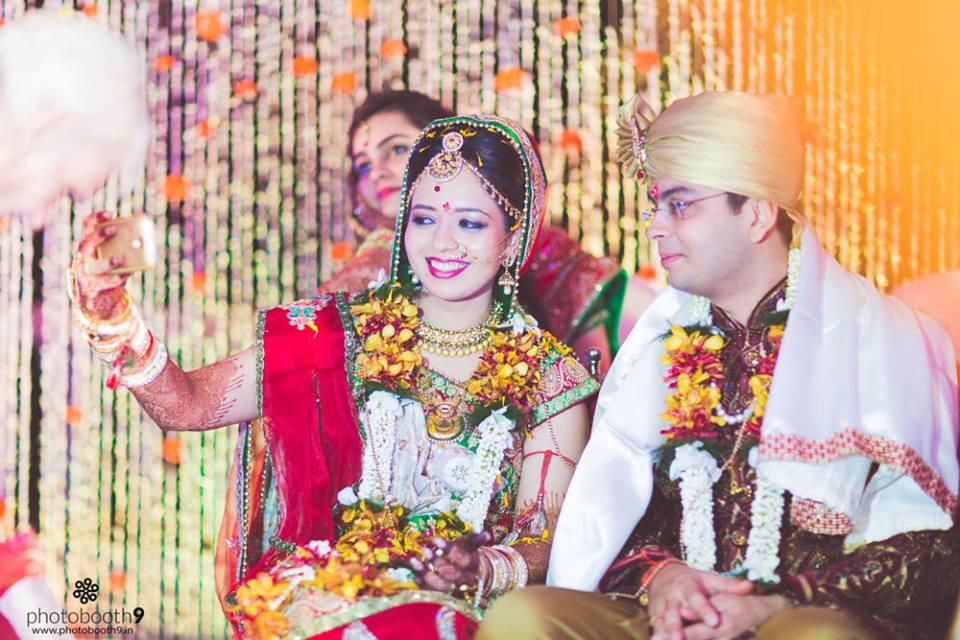 Image courtesy: Photobooth9
Some varieties of flowers are seasonal. So, if you are keen to have a Varmala made from exotic or off-season flowers, make sure to order them well in advance.
E. Flawless and Fresh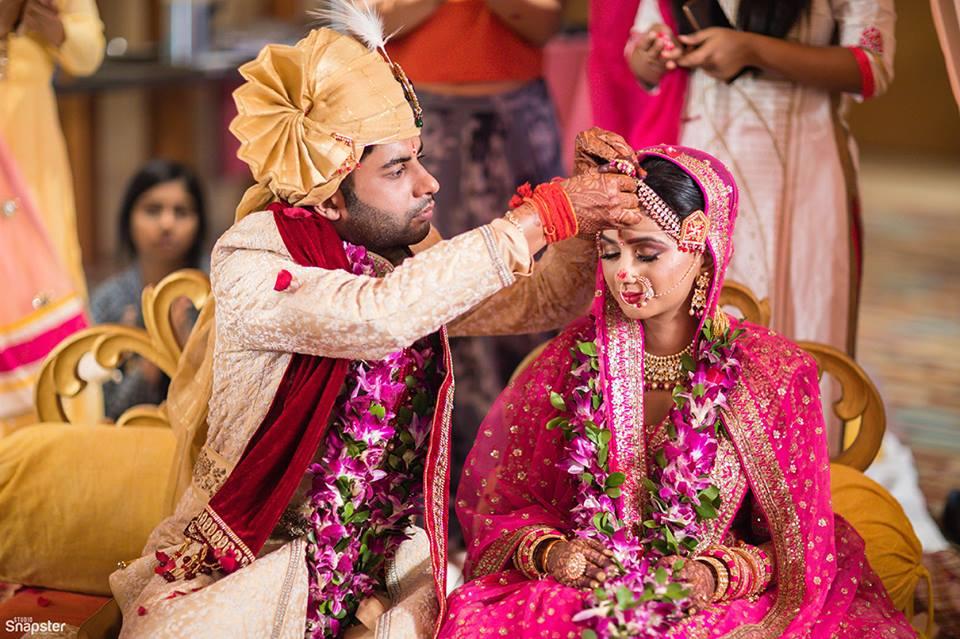 Drooping flowers will show in your wedding pictures, therefore ensure the flowers in your Varmala are fresh enough to last until your wedding ceremony gets over.
Now that you know there are so many varieties and easy designs of Jaimala available, don't just settle for an ordinary Varmala for your special day. Choose the one keeping all these parameters in mind. Make sure that the Varmala you choose is neither too bulky nor too elaborate to cover your bridal lehenga or jewellery.
Do you have any tips on how to select stunning yet easy designs of perfect Jaimala? Share with us in the comment section below.