Top Tasks For The Bride's Friend To Help Her Prepare For Her D-day
The bride's best friend needs to support her friend through her wedding as much as possible. Here is a useful guide: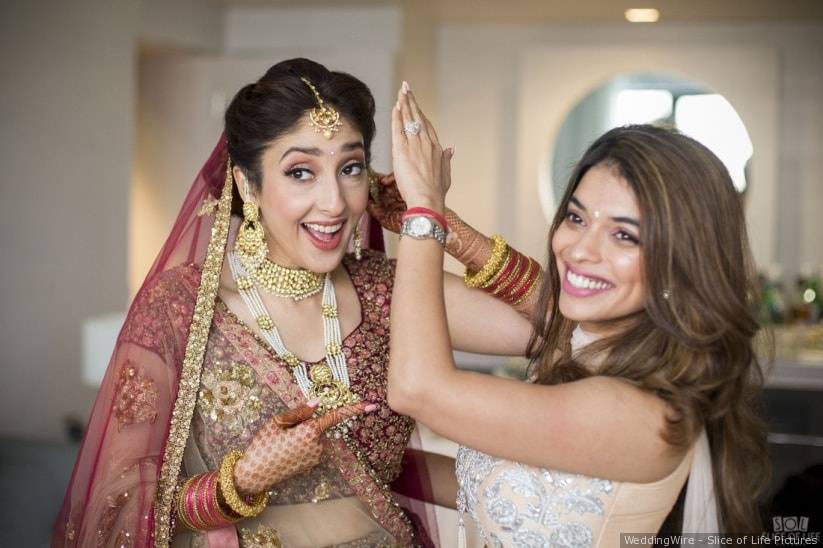 If your best friend's getting married, be prepared because you're in for a roller coaster ride. As the bride's best friend, you need to be by her side throughout the wedding, right from the start to end. It will be your responsibility to help her out with a myriad of different tasks like shopping for the perfect bridal lehenga and matching jewellery, searching inspiration for the right bridal makeup, wedding theme and decor, hosting a super fun bachelorette, and to keep her calm during it all.
Well, that might certainly seem like a lot of work (and responsibilities), but we know, when it comes to your BFF, you'd do all this and more with a constant smile on your face. Because when it comes to her, you want nothing but the best and if that means going around the markets of delhi in the scorching heat, or sitting through multiple brainstorming sessions for the exact shade of lilac the wedding invitations should be, you will do it all.
We know you don't mind doing any of that but the sheer amount of things to do might get a bit unnerving for you. Don't get overwhelmed because we have prepared a list of top tasks which you need to do as the bride's best friend. These are the essential things that you should remind yourself when you feel things are getting too hot to handle.
Read on to know more.
1. Be a part of her team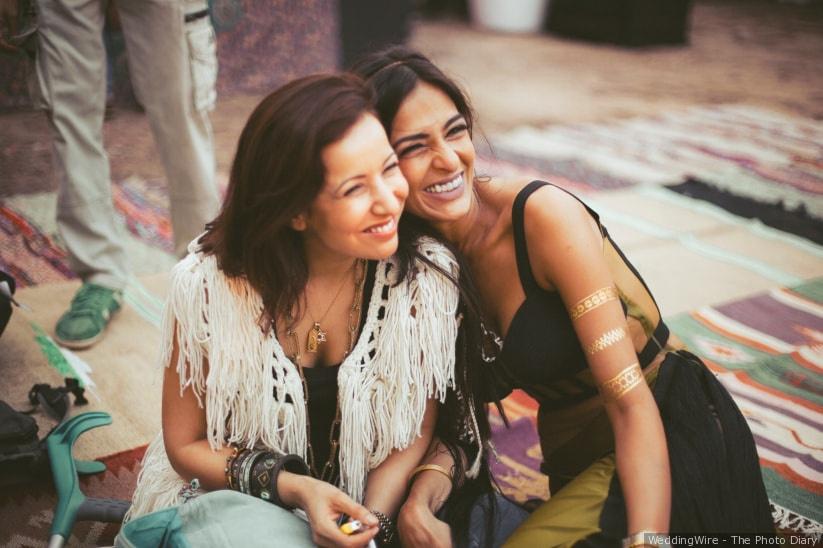 Remember that you're on her team because you matter that much to her. If there are disagreements between the bride and other friends or family members, you must ensure the situation doesn't go out of her hand. Consider everyone's perspective and make sure your best friend is happy. The last thing she'll want to see is a big fight among her closest friends and family.
Stand by her and help her keep the cold feet at bay, even if that requires you to hold her shopping bags or maybe hold her drink as she gets her mehndi done. Your presence should bring courage in her and make her feel that this story will always be a happily ever after and you will be there to hold her when she feels otherwise.
2. Communicate regularly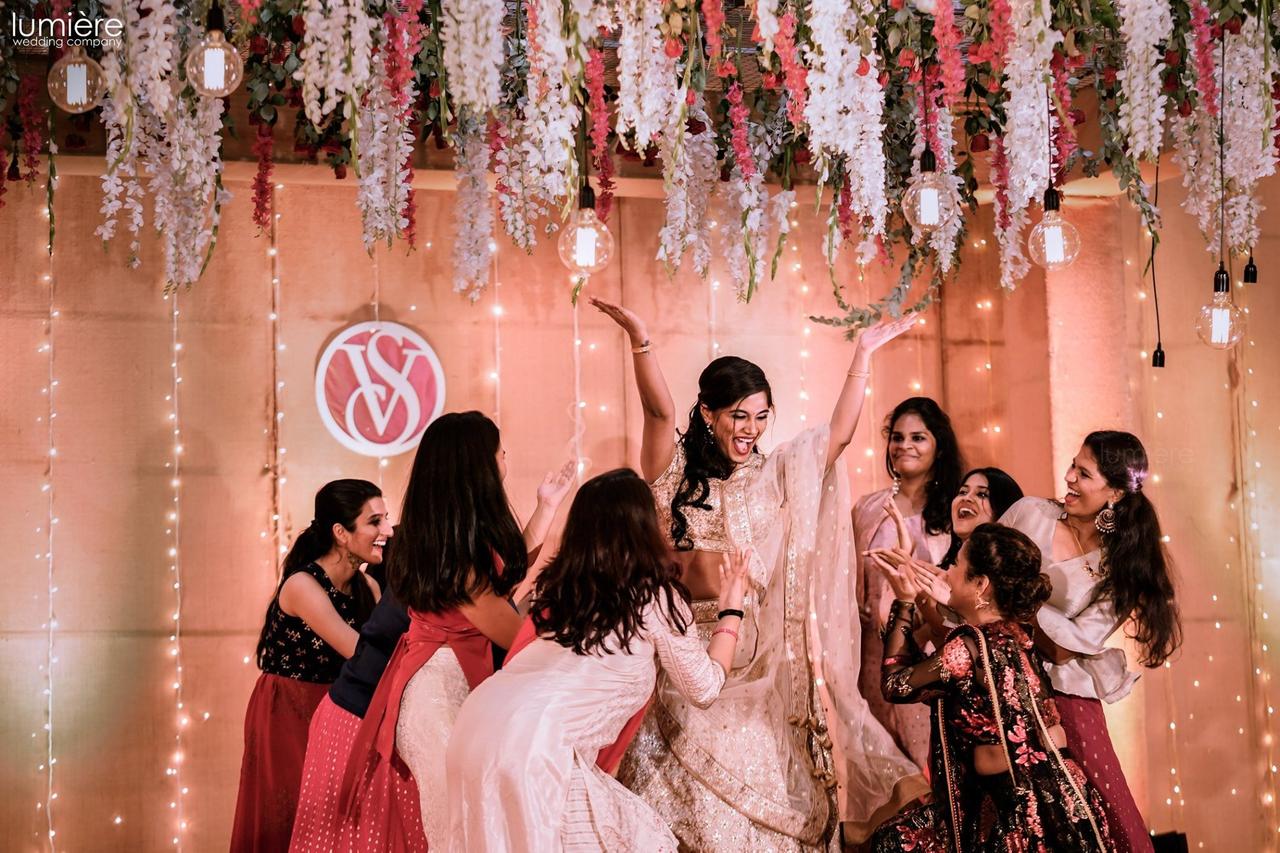 There will be a plethora of things to help her out with – from scheduling to planning to making sure that you accompany her on shopping trips and spa breaks. Try to be as available as possible for your friend. You'll also want to be available to other members of her family and friends circle when possible. For instance, if everyone's taking a vote on something, you don't want to be the one who gets super delayed in responding.
If you're supposed to head out to the jeweller's to buy her wedding accessories and jewellery, it is important for you to keep each other updated. Now it is fair for her to be caught up in a sea of other to-dos, but you can always initiate it and be the knight. For the duration of the time that you are helping her prepare for her big day, make sure talking to her every day is on your priority list.
This works in two ways - one, both of you would be able to keep each other updated on all day to day tasks and checklists. And secondly, by talking to her every day you'd be able to know her emotional state and stop those pre-wedding jitters in their tracks the first time they show up.
3. Be flexible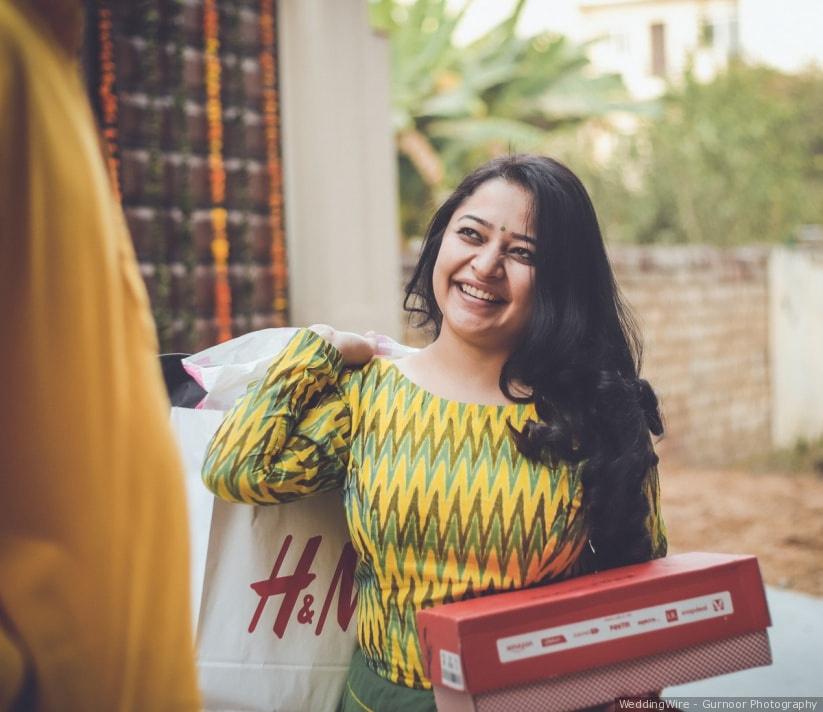 This is an extremely important point. You must not get upset if something doesn't go your way in this situation. It's a big day for her. You'll have to make compromises to ensure everything goes smoothly for her. Bend a little, accommodate the interests of other people and keep her happiness in sight. Be the backup that she needs when things start to get a little hot in the venue and remember to walk beside her as she walks down the aisle because no matter what little troubles pop-up every now and then, your friend is going to take the biggest leap in life and start over a new life. If you be there with her and help her write this chapter, you won't regret it!
4. Have fun—but not too much fun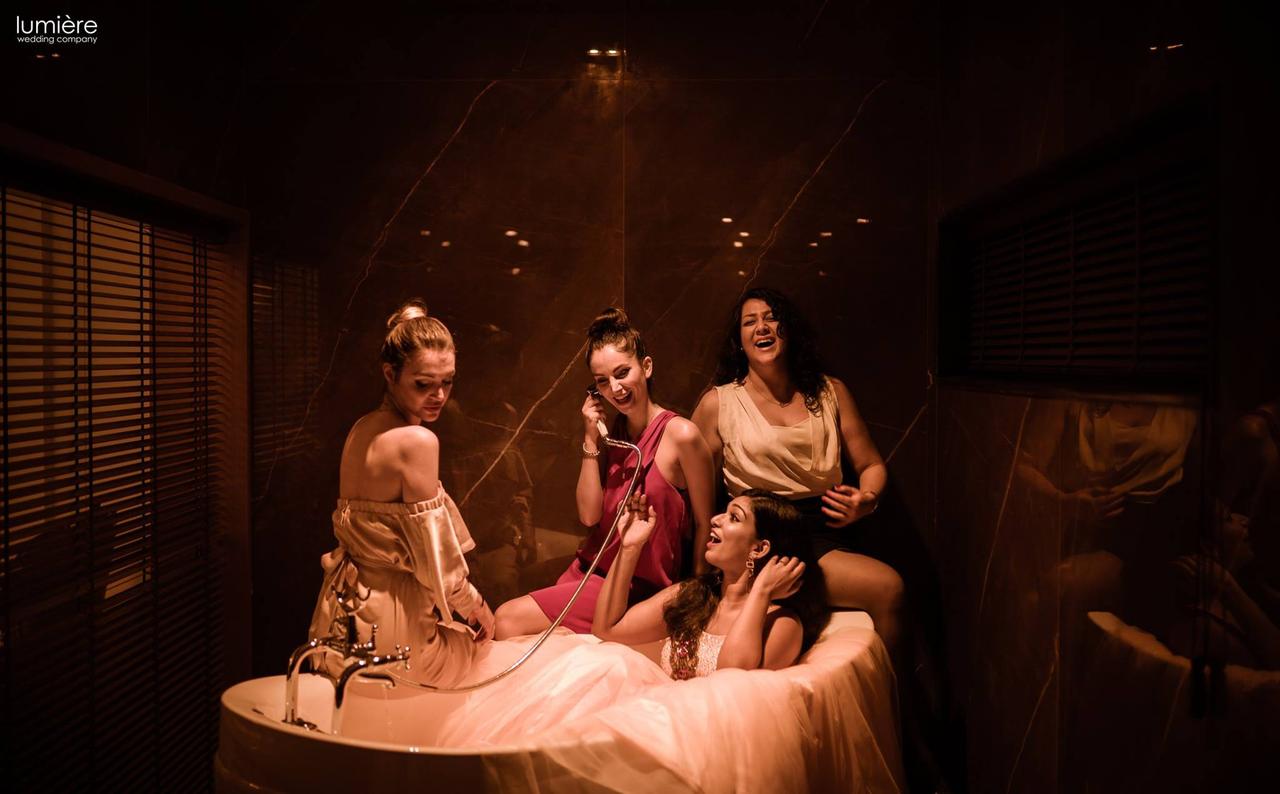 At the cocktail party or the bachelorette or any other party during the wedding festivities, have fun. Enjoy yourself but remember that you still have to be the responsible one in this situation to be able to manage things. Your best friend is counting on you. Don't drink too much so you'll stay composed for the events. Because none of you wants to live the Hangover movie storyline for real. And if you do get drunk, one of you can be the responsible driver to keep the ship safe and you are the best choice she can ever have. It is, after all, being there for each other.
5. Try not to vent to the bride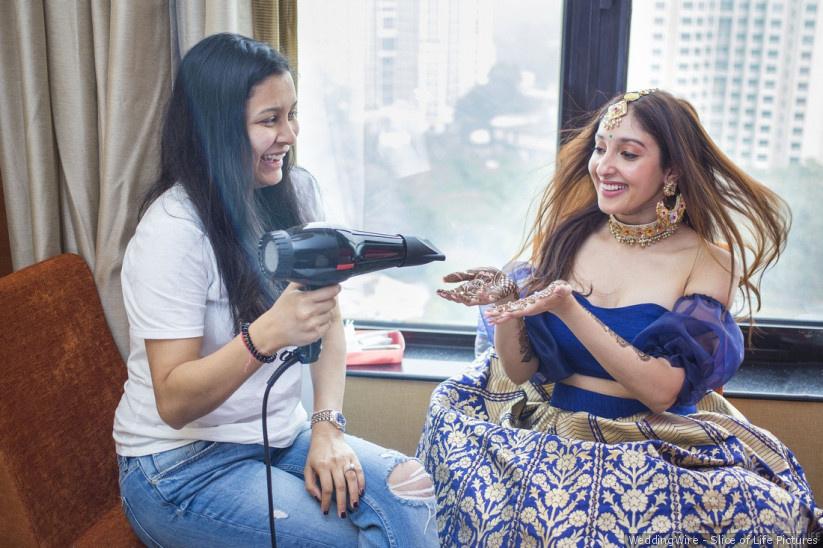 You may start to feel a bit stressed yourself, given your important role in the wedding. It's best to not rant in front of the bride in this situation because she'll end up worrying too much as well. Lean on another friend this time around. At the same time, make sure you do talk to the bride enough. She'll have many bad moments and might panic a little before her wedding. You must calm her down and offer her your shoulder to cry on. Make sure that the A-team does not let anything beyond control in the wedding and also make sure to ask for the right amount of money when the groom needs his shoes or needs to enter the venue to take his dulhaniya away. You need to balance the two - you are there for her, but you are also there to have fun because of no other celebration than your BFF's wedding ceremonies.
Sure, this list offers an insight into what all you will need to do but only you know your friend best, you know on what all moments she's going to need you. Just be the bride's best friend and be there for her so she can count on you during the chaos of the wedding. Also, let your hair down and dance alongside her and her guests on every chance you get, cry by her and remind her how special she is when she is ready for her bidaai.
The wedding is all about your best friend, but being the bride's best friend is also holding you high up and expecting you to be the bearer of her needs and make sure that from what the makeup artists decide to go with, to her lehenga fitting to her accessories, you should be there for her so that she is never confused all by herself right before she can take her vows and is having a cold feet. Make memories forever in between the busy schedules, get a drink or steal her away for a polaroid picture, cherish them forever and make sure that her big day is also an impeccable one for you.
Do let us in on your stories by sharing your experiences with us in the comments below.