Here Are 5 Fun Wedding Games for Groom to Amp Up the D-day Zest
Don't let the classic wedding celebration reign the day without some fun quotient on your wedding. Our list of games for groom will definitely be a barrel of laughs at your wedding events.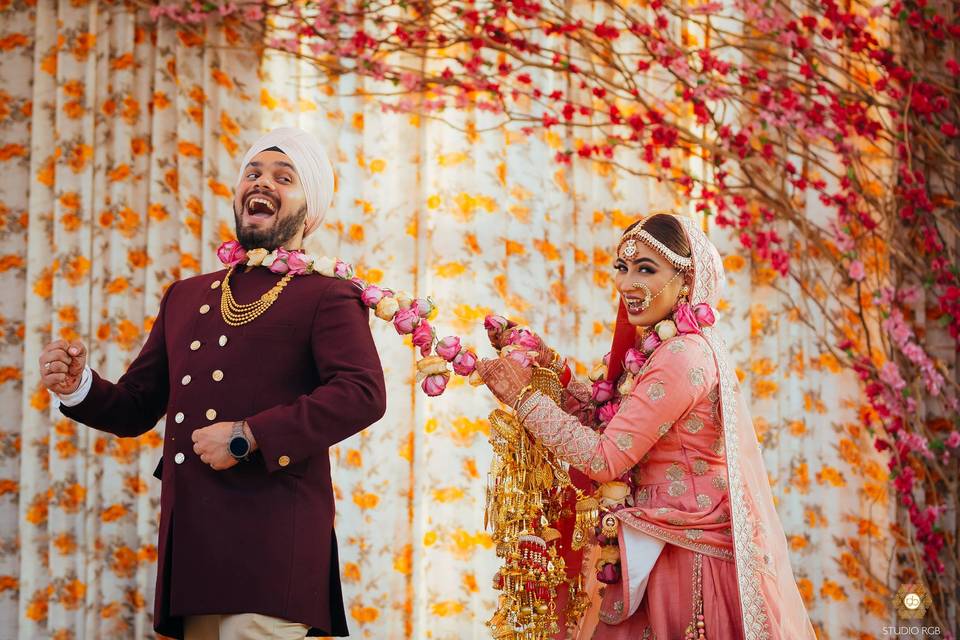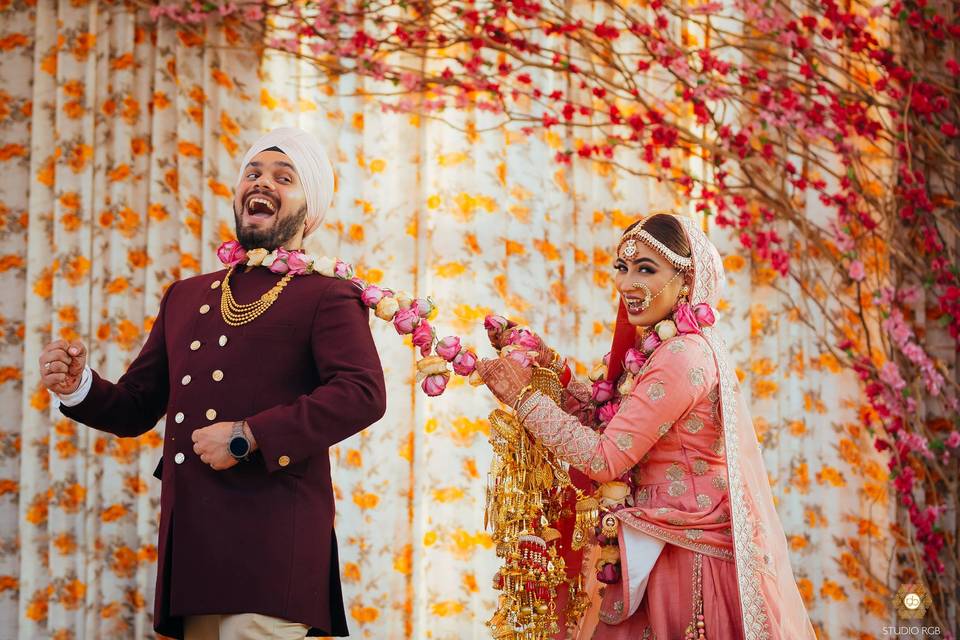 We all know the pattern of traditional ceremonies in a wedding celebration. However, arranging some wedding games for groom and bride can add to the element of fun at the grand event. So, get ready to bring out the child within, set it free and fill the room with laughter and giggles on your big day!
Go through this list of entertaining games for grooms that include brides and guests too with simple rules. You can choose to add some or perhaps even all of them to your wedding, depending on how sporty your guests are.
The Classic Jaimala-Competition
Among this list of games for groom and bride, this one might not be new to you if you have witnessed brides and grooms teasing one another and playing the garland game, by making it difficult for the partner to put the floral garland. You can surely find such wedding clips of Jaimala all over the internet.
Conventionally, the bride and groom have to exchange these garlands gracefully but we can add a fun element to it by making it tough for the other partner. So, the bride's brothers and friends can raise her up making it difficult for the groom and vice versa. It can be a nice ice breaker for all the upcoming wedding games and frolic. Winner winner? You'll be married to the love of your life, what else were you looking for?
The Blindfolded Feast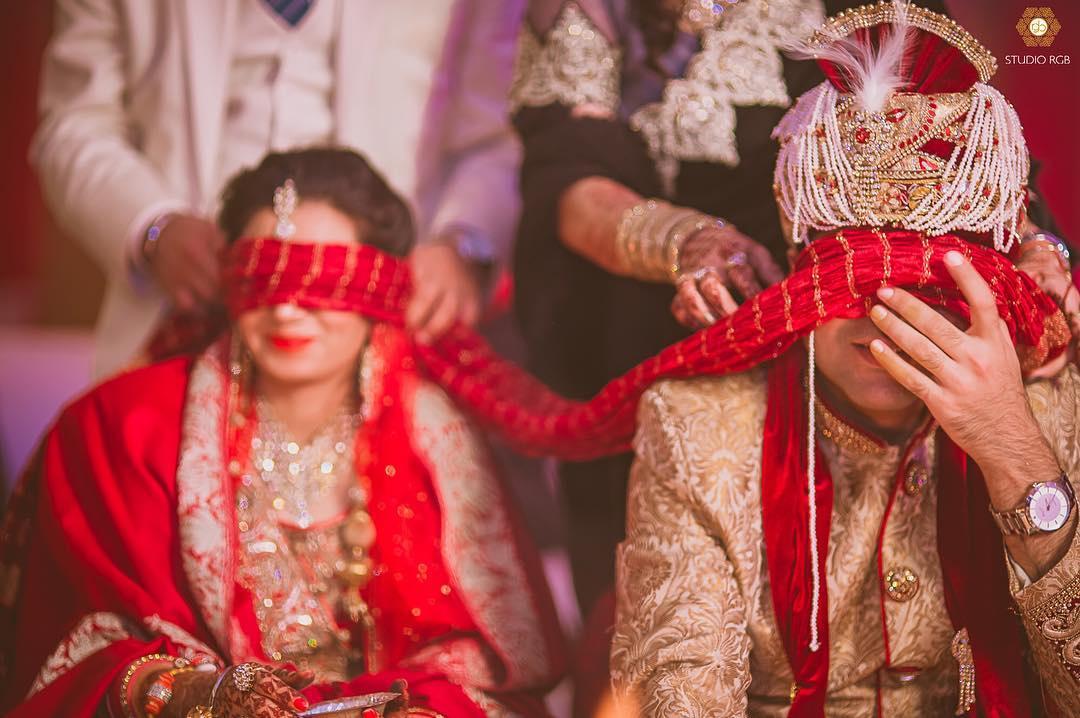 Here, all the guests will be seated around in chairs and the bride will be sitting amidst them. Make sure the groom doesn't see the arrangement and has been blindfolded before the setup.
Now, here is the fun part! The groom will have to find his bride by listening to her directions and any two of the guests are allowed to distract the groom by making comments and noise. Let the groom find his dulhaniya amidst all this, while the food is still hot!
Peekaboo, Find Your Bride!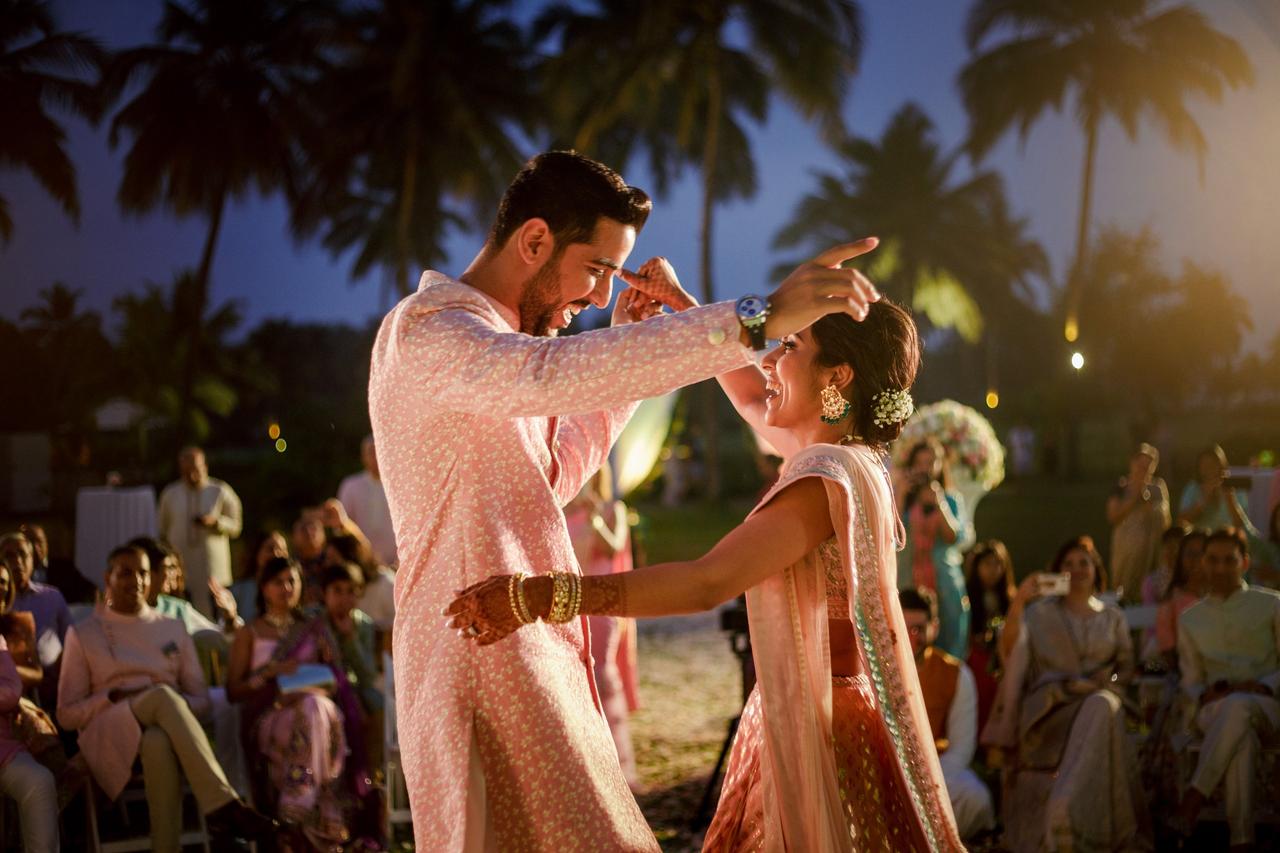 This game for groom involves blindfolding too. Here, the groom would be put to a test and will be judged upon how correctly he can identify his wifey's hands among a group of bridesmaids. All the bridesmaids and the bride will be lined up and a blindfolded groom will get to touch their hands.
He can get clues from rings and bangles so make sure all the ladies participating in the game must be wearing jewellery. This will make it a little more challenging for the groom. See the bride blush when the groom identifies her correctly. The reward? He can kiss the hand he found (let's pray it's the bride's hand though)!
Must-have Voting Rounds

Trust us, voting for something would never have been so much fun as it will be in these wedding games for groom and bride. Make a list of funny and relatable questions regarding the bride and the groom and only the guests will be allowed to answer it by raising a creative placard. These special placards will be having pictures of bride and groom on opposite sides.
For instance, if the question is 'Which of the two have a drinking problem?' and your answer is 'the bride' then you can show the placard side with the bride's picture. It is a complete family entertainer which all of your guests will absolutely love. Let your in-laws have some fun here!
The Desi Karaoke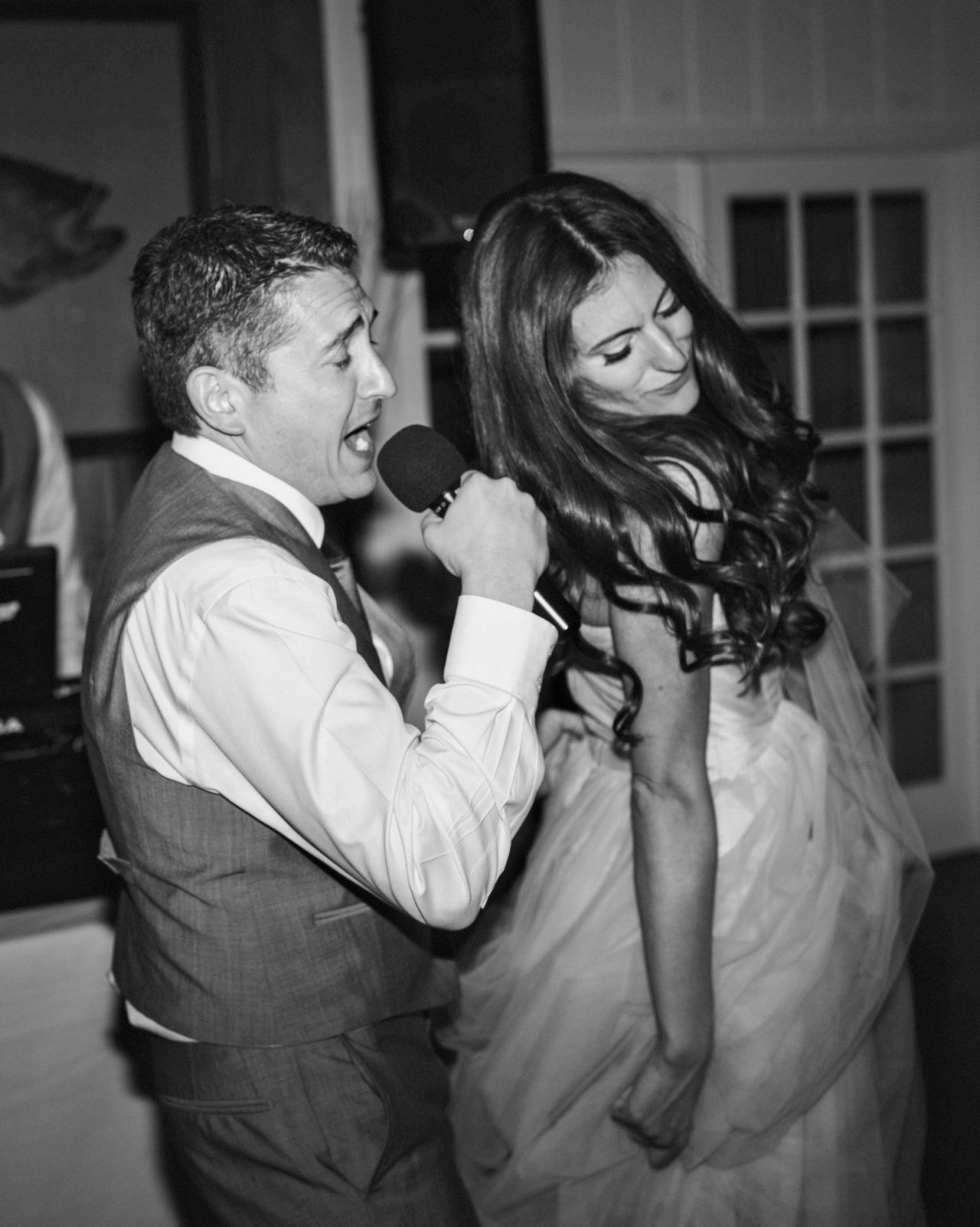 Image Courtesy: Flora+Fauna
Weddings feel incomplete without music and dance but why do we only dance and not sing at weddings? Taking cues from this unusual idea, let's have a music round. The only rule to make it more interesting is that every song needs to be dedicated to someone present there and you are free to use any instrument.
Out of all the games for groom, this one can be a roller coaster of emotions. The groom can dedicate a romantic song to the lady of the hour. While he can tease his friends and cousins or in fact, in-laws by dedicating a funny song. Already!
Let your wedding be full of all these quirky and fun games for groom. There can be many more ideas for games depending upon the venue and ceremonies involved. If you have hired a team of wedding planners, ask them to incorporate these games and make the needful arrangements. If it is a destination wedding, wedding games cannot be neglected at all because your guests would be expecting a lot. Dumb charade nights, tug of war, a dance-off and so much more in store for all!
So, let the fun and frolic begin with all these fun games for grooms to make your wedding unabashedly fun and entertaining. If you have any games for the groom lined up, write to us!