Ante Up Your Bridal Style With These Unique Junk Jewellery
Junk jewellery for the bridal look? Yes, please! Jazz up your bridal ensemble by pairing these out-of-the-box Junk jewellery styles. Read to know!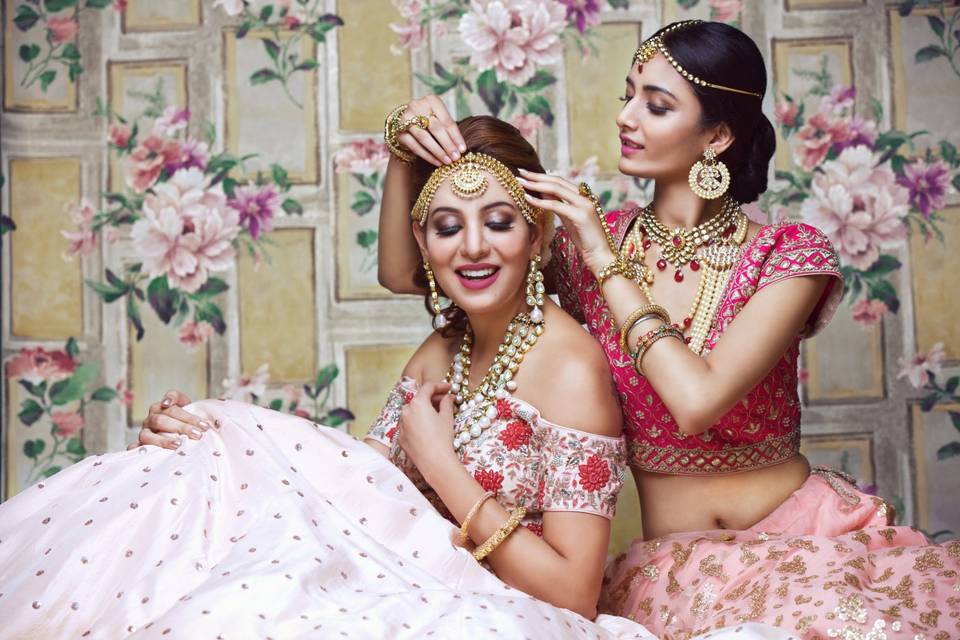 We are tapping collections of some of the talented designers of India, who ace in the art of Junk jewellery designing and are perfect to be matched with every kind of ethnic bridal trousseau. Some of these Junk jewellery designs are minimalistic in nature, some are futuristic, some are an ode to the tribal jewellery and some are inspired by the traditional wedding jewellery of India.
Whatever the wedding function be, these Junk jewellery designs are surely going to put the bride-to-be on the fashion radar, inclusive of praises and admirations. Take a look at these quirky designs and find your style.
Peacock Ear-cuff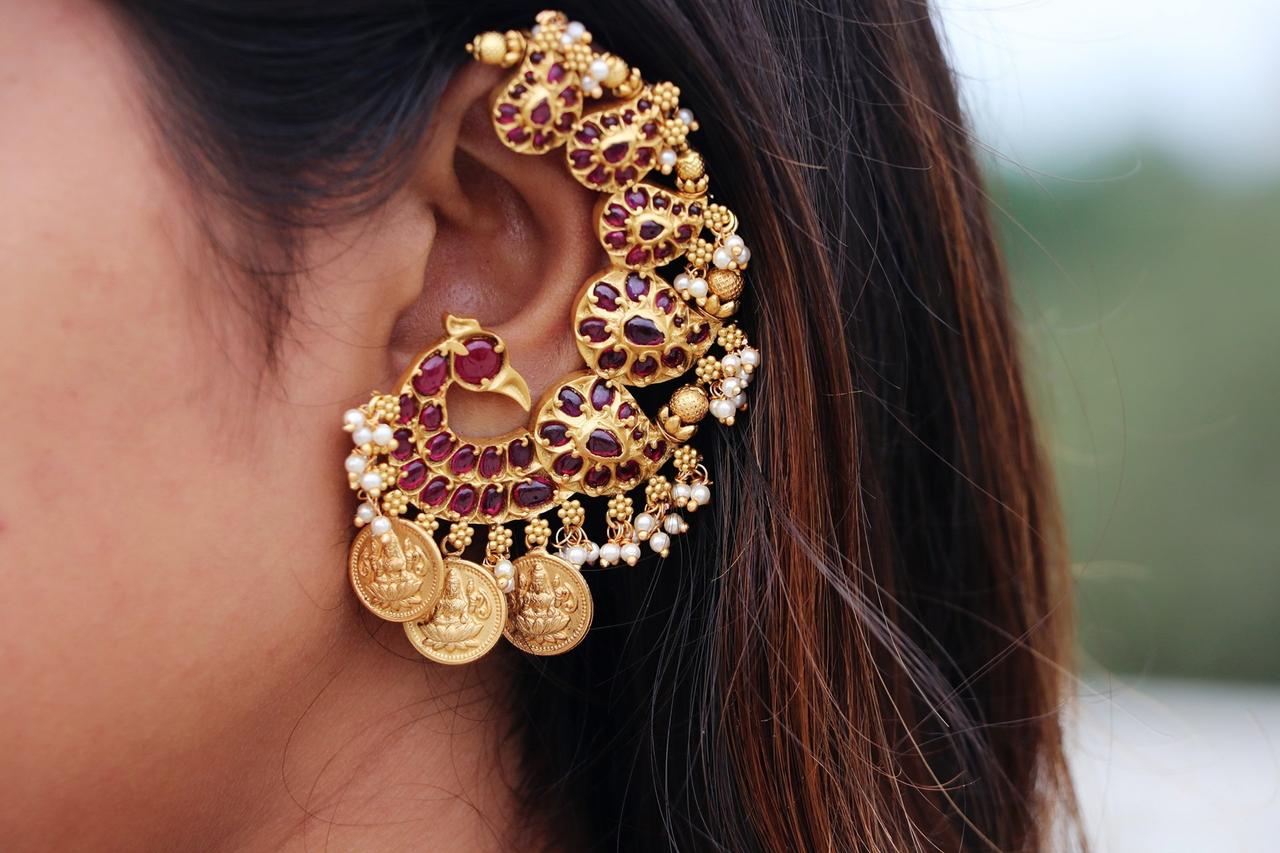 Image Courtesy: Accessory Villa
Put Jhumkas and Chandbalis aside. It's time to adorn ear cuffs to the wedding! This studded peacock ear-cuff design with pearl and gold coin danglers will be a great alternative to the otherwise long and heavy over-sized statement earrings that not many brides-to-be prefer for longer hours of wear.
Silver Tribal Necklace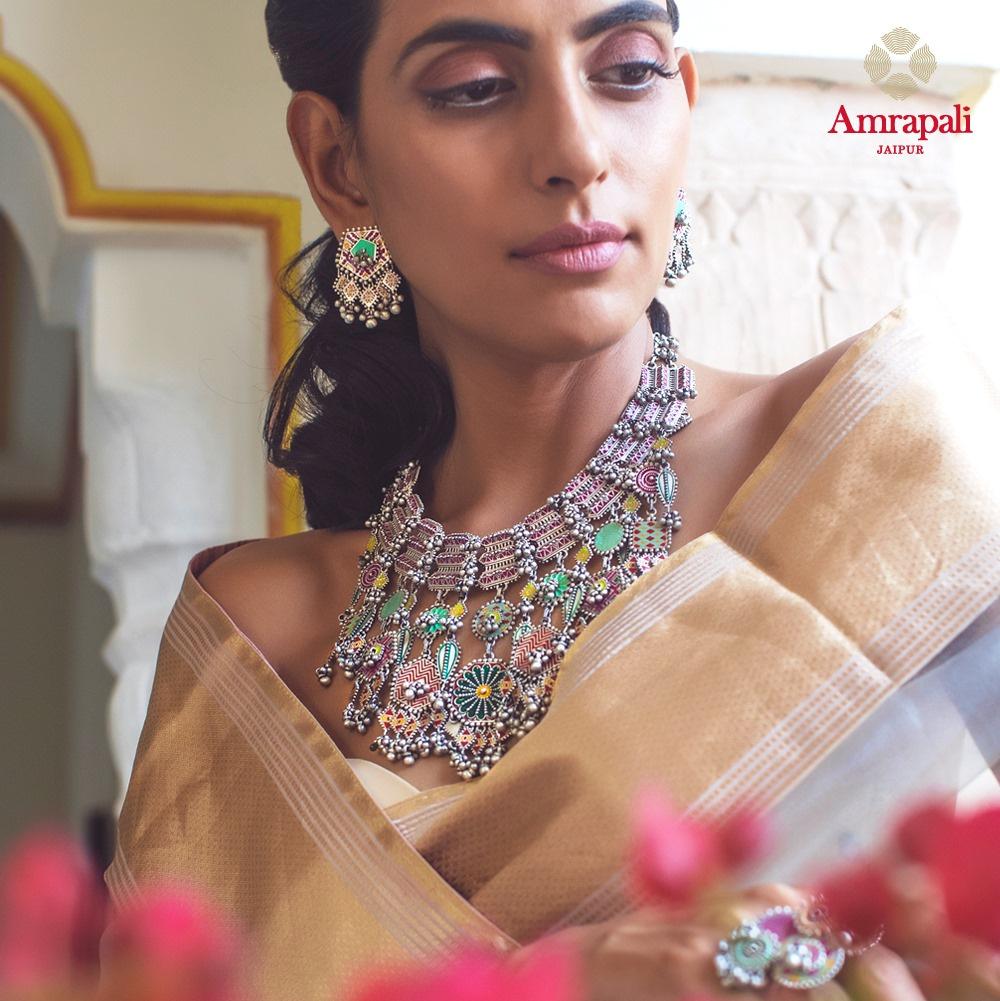 Instead of the heavy Kundan Haar for the wedding, opt for something light yet elegantly beautiful for the wedding. Silver tribal necklace decorated with multi-coloured enamel and different motifs will go perfectly well with a printed to a pastel-hued wedding ensemble.
Hand Harnesses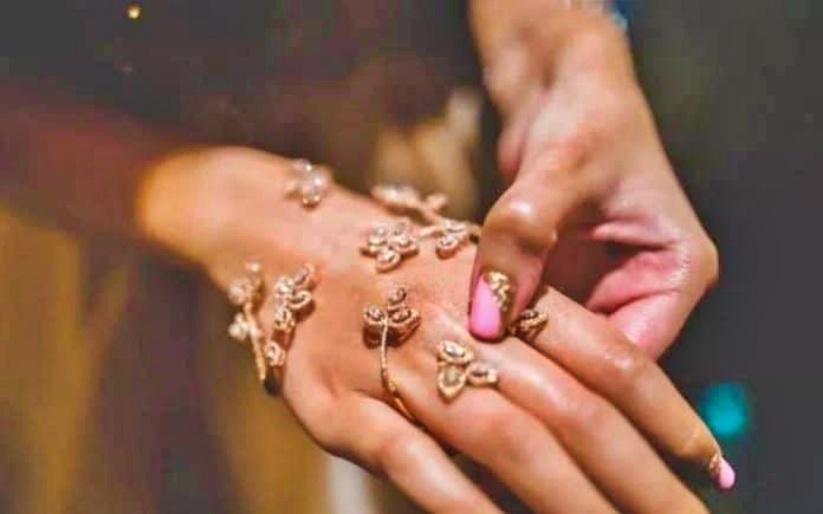 Image Courtesy: Zerokaata
Haath Phool jewellery is one of the essentials when we talk about a complete Indian wedding jewellery look. Right from Kundan studded Haath Phool design, pearl danglers embellished Haath Phool design to even floral Haath Phool design, we have seen them all. But for brides-to-be who are in awe of contemporary jewellery designs can check out hand harnesses decorated with crystals to match with their delicate wedding ensembles as well.
Traditional Borla Tikka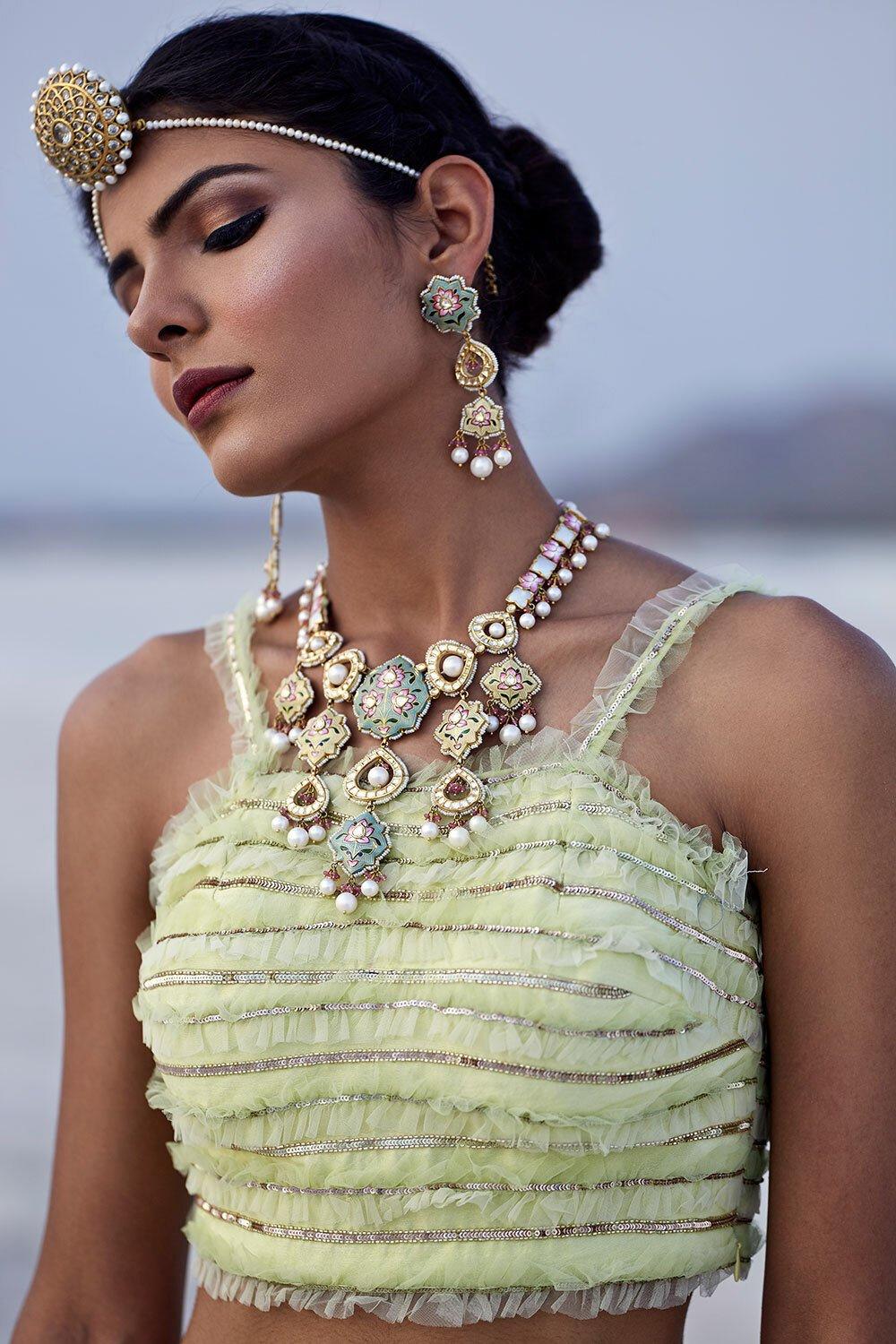 Borla Tikka is a traditional Maang Tikka or head-jewellery style of Rajasthan. Generally, women like wearing small Borla Tikka with ethnic wear. But for brides who are looking at creating a statement look for their wedding can opt for an oversized Borla Tikka with delicate pearl support-strings that get tucked right behind the ear as well.
Oxidised Maang Tikka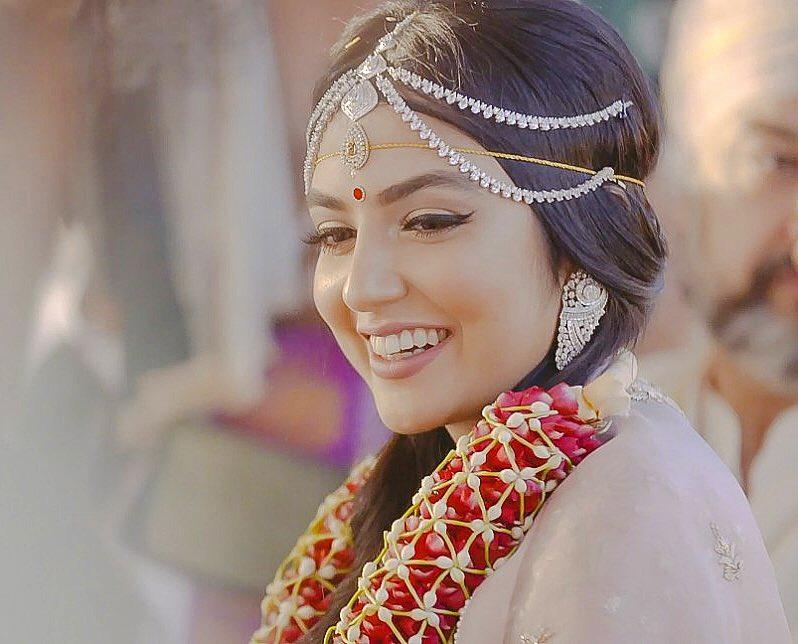 Image Courtesy: Colorblind Productions
For a more futuristic take on the traditional Maang Tikka, a bride-to-be can browse for a differently shaped Maang Tikka as well. The simplicity of such Junk jewellery is what makes it a statement maker, that stands out among the regular pieces of wedding jewellery that we all get to see often. Matching geometric Maang Tikka with Sharara or Lehenga for Mehndi or Haldi will be a great option to consider.
Beaded Miniature Painting Jewellery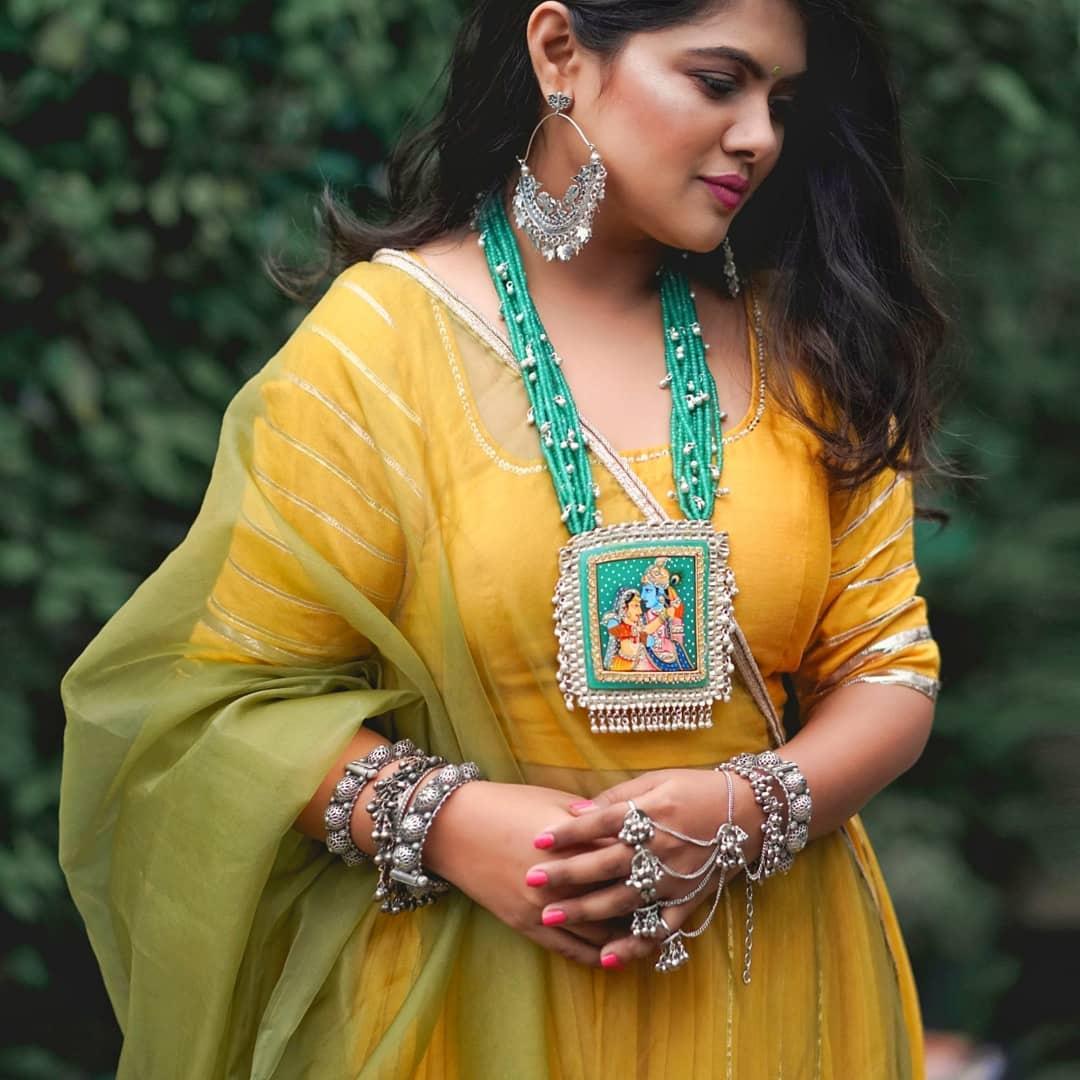 A different perspective to the well known traditional temple jewellery style can be this Junk version consisting of miniature painting pendant complete with multiple beaded strings to complete the necklace. Opt for a contrasting colour of such Junk jewellery to the hues of the attire to make it stand out from the dress beautifully.
Silver Temple Jewellery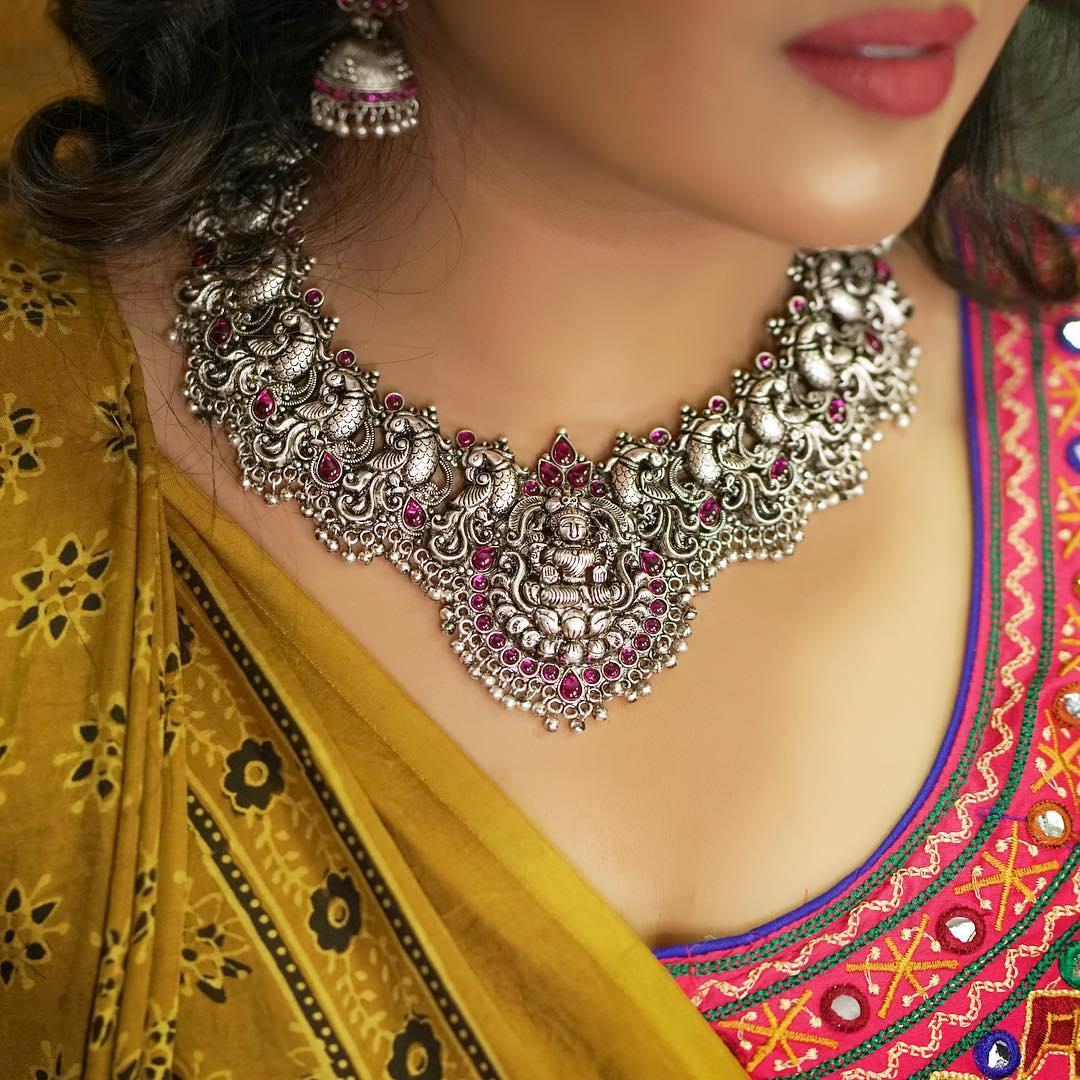 We have seen South Indian brides flaunting pure gold temple jewellery for their wedding looks. Toning the luxe quotient of such jewellery a bit and making it more pocket-friendly, we have the silver version of the temple jewellery. When worn choker style, this Junk jewellery design matches round to deep-neck wedding attires like clockwork.
Oxidised Toering

Toe rings are the minimalistic yet essential approach that helps a bride complete her D-day look with that added dash of beauty on her pretty feet. And your toe rings do not have to be just a simple band anymore, the toerings that come with chains that are joined to the anklet or Payal is trending among the Junk jewellery that is worn for the wedding ceremonies.
Seashells Kaleere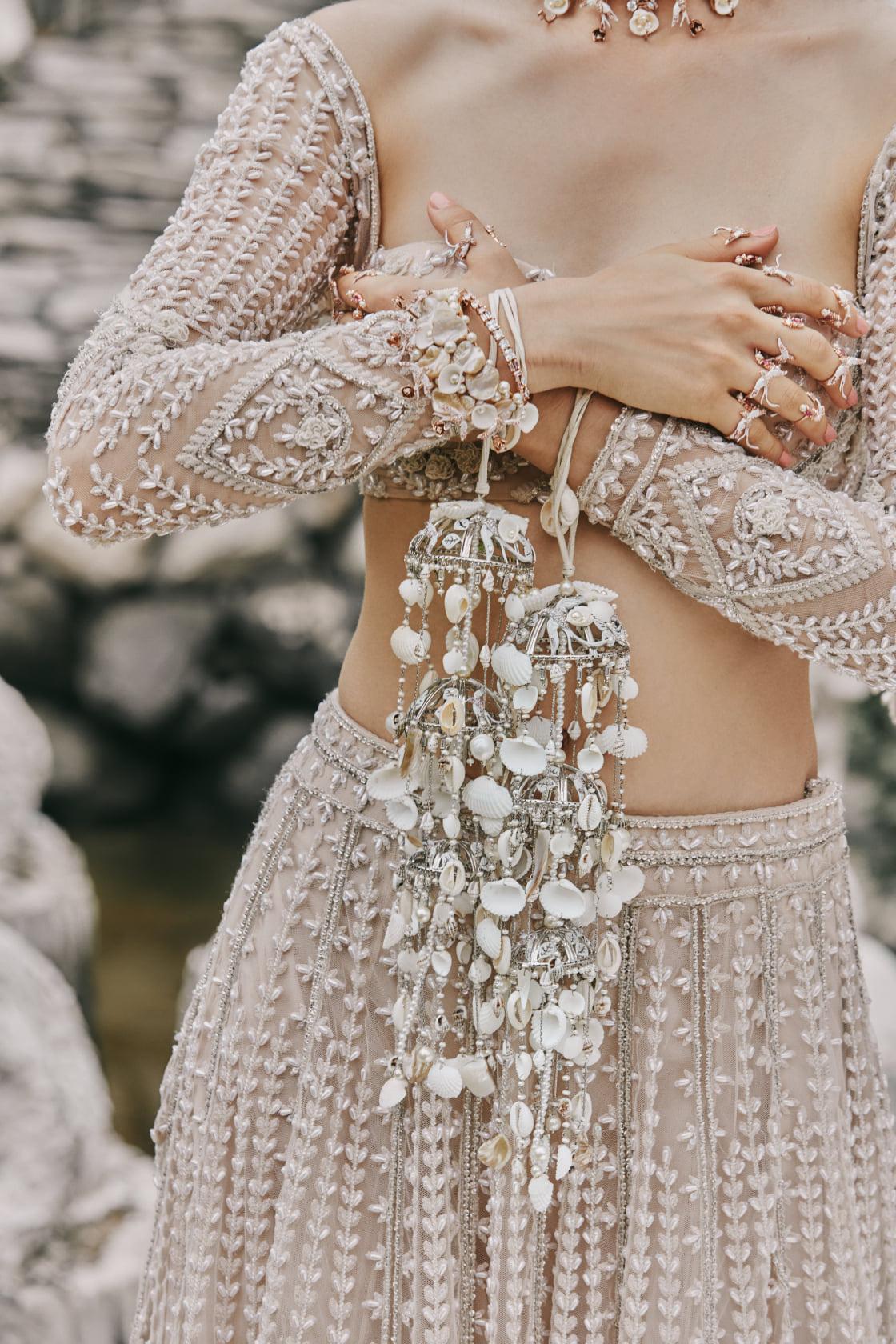 Kaleere are no longer just a part of the tradition. This Punjabi tradition has now become a style statement that brides-to-be of all cultures love adorning for their wedding function. Now its time to take this trend up a notch by replacing the regulars with Seashells Kaleere style. These are perfect when you have a destination beach wedding!
Hair Bun Harness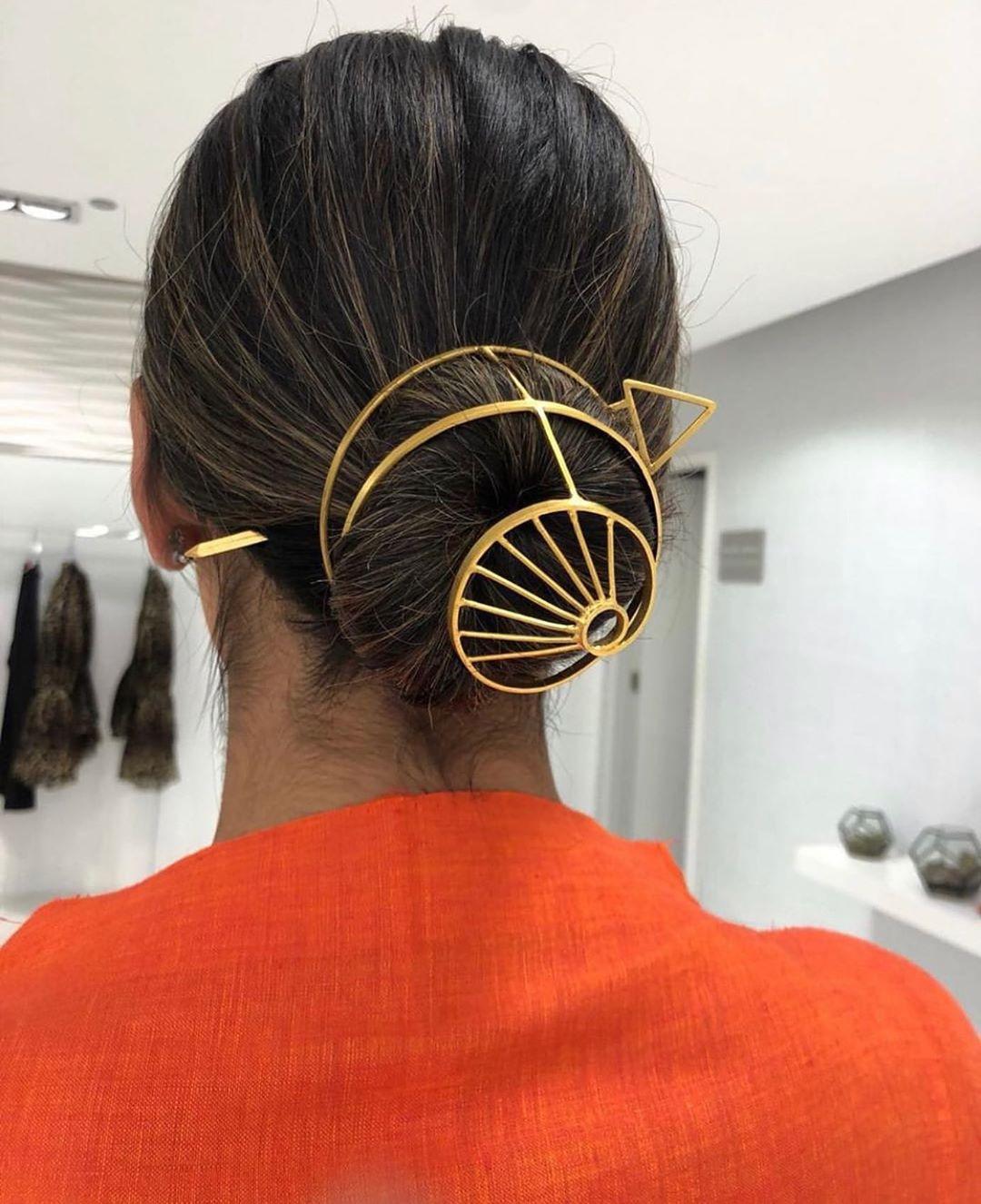 Image Courtesy: Roma Narsinghani
Replace heavily embellished traditional hairpins with this contemporary style hair bun harness to hold your bun in place with an extra dose of vogue. For brides-to-be who plan on wearing Lehengas sans Dupattas or Sarees and wish to keep their hair all packed in a bun can browse for such harness styles to decorate the hair right. These harnesses are simple, sophisticated and a true statement maker.
Assorted Finger Rings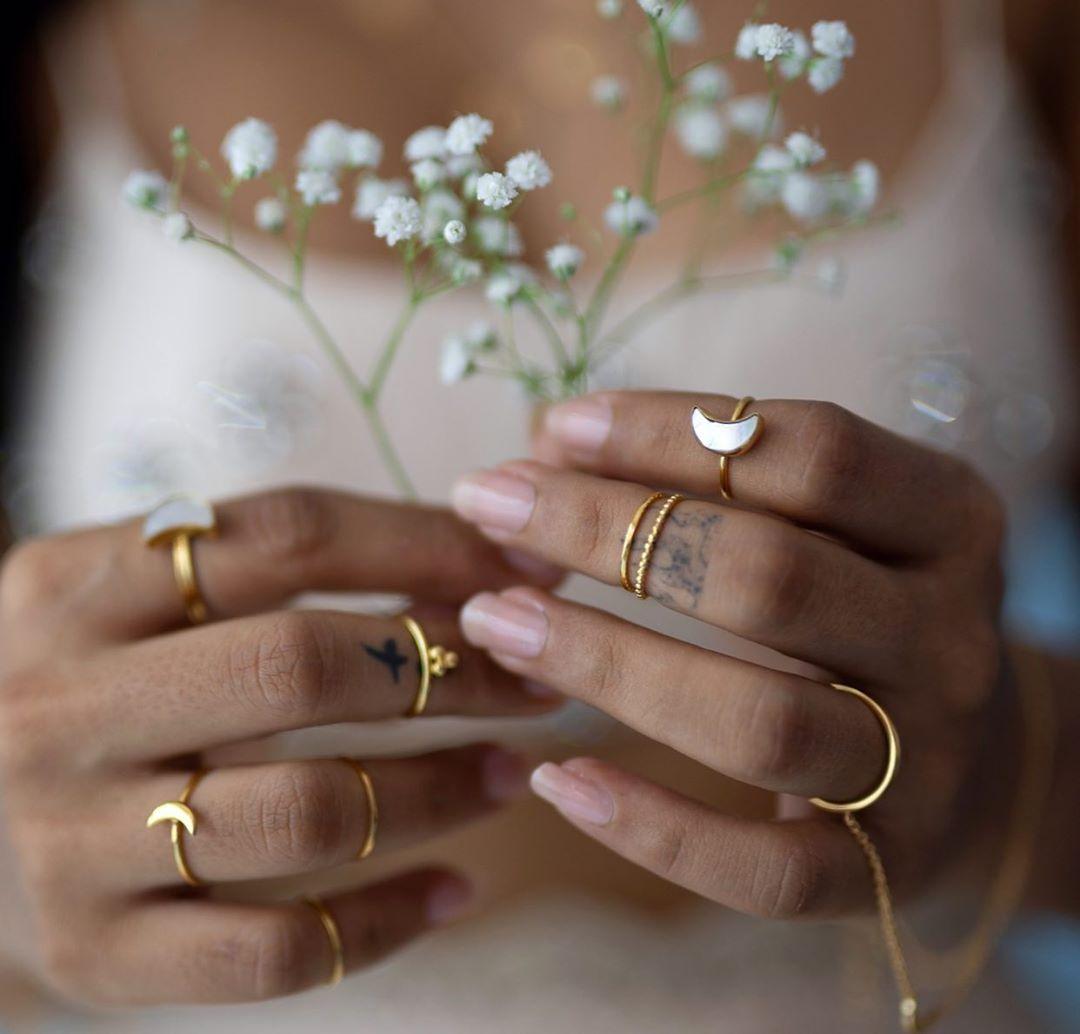 Image Courtesy: Shop Lune
If not the fully covering Haath Phool jewellery, the brides-to-be can also pick out an array of assorted finger rings to wear with their wedding trousseau. Solid rings, Swarovski studded rings, Kundan and Meenakari rings and even glass or enamel decorated rings in different shapes and designs will go perfectly well with all wedding looks. The range extends from simple to dramatic!
All of these Junk jewellery designs are individual statement makers. Hence, make sure that you let them shine individually, avoiding over-layering of jewellery to please the wedding look. Junk jewellery compliments a saree best, but these 10 pieces of jewellery will be able to ante up silhouettes of any wedding attire quite flawlessly.
Do you plan on wearing traditional Indian wedding jewellery for your own wedding, or are you up to adorning some of these unique Junk jewellery designs instead? Tell us in the comments below.