5 Stunning Haath Phool Designs You Can't Afford to Miss!
She felt a smile blooming on her lips as she put a string of Mogras in her hair and caressed her hands with delicate Haath Phool.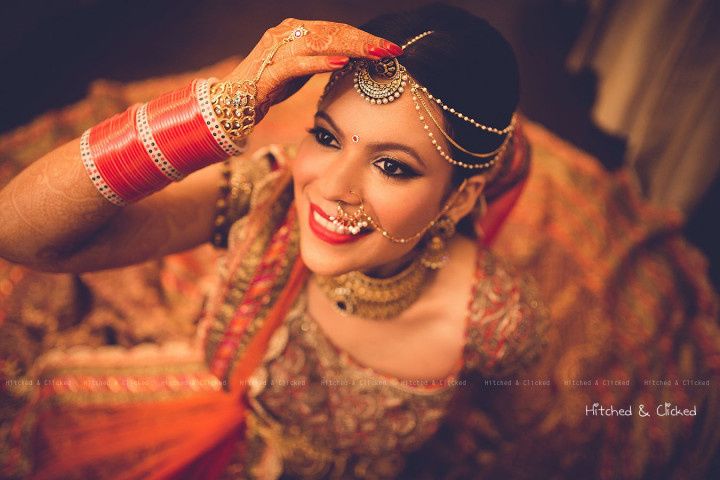 Your couture is finalised, makeup artist booked, bridal shoes picked, thought you're done shopping yet? Well, the quintessential step to freeze the perfect jewellery is still pending and this wedding season, you must bling with a statement fashion accessory. Yes, we're talking about the traditional Indian haath phool, one of the most coveted jewellery pieces adorned by Indian brides to enhance the beauty and evoke natural charm. Associated with prosperity, good health and well-being of the bride, haath phool is one of the Solah Shringaar of the traditional Indian bridal dressing. However, the new-age brides are transitioning from conventional to contemporary and the market is flooded with quirky, jazzy modern haath phool designs. Be it your Sangeet or Mehendi, wedding day or reception, you can totally complement your outfit with a statement haath phool to make your man go weak in his knees. Before much ado, let's explore some of the unique haath phool designs:
1. Kundan Haath Phool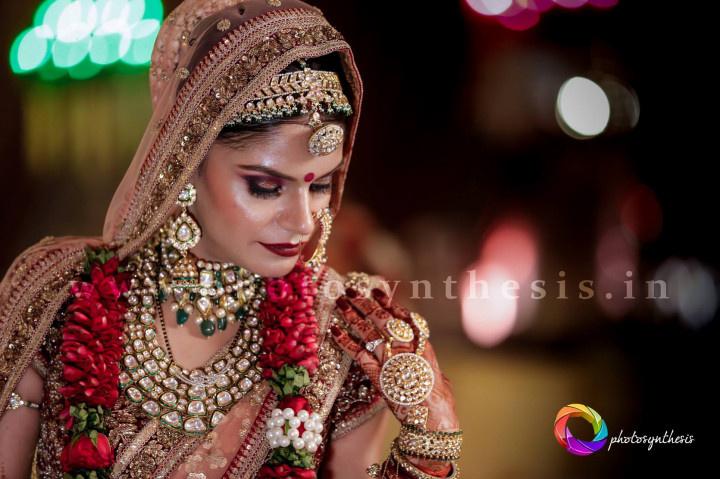 A must-have bridal accessory for your big day, kundan haath phool is a surefire spotlight stealer. Intricately carved kundan stones immaculately embedded together in a designer form will elevate your bridal look instantly. One of the most versatile jewellery types, kundan effortlessly blends in with your outfit and accentuates ethnic flamboyance. Polki and Jadau encrusted haath phool are yet another alternative options that you can consider. Available in several designs, you may go chunky and jazzy or just keep it minimal, however, you style, kundan will certainly not disappoint. Bridesmaids may also adorn elegant Kundan haath phool to add a suave touch. Delicate kundan haath phool designs with minimalistic details are a perfect option for bridesmaids.
Price: ₹2500 onwards
Vendors: Anita Dongre, Sabyasachi Mukherjee, Pernia's Pop Up Shop
2. Floral Haath Phool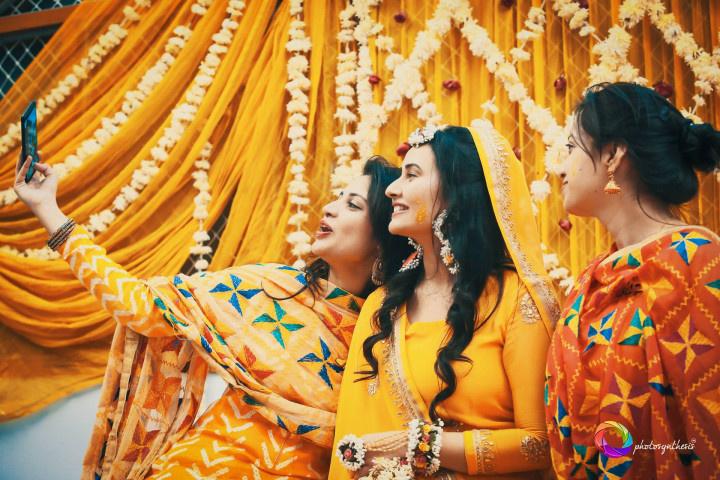 Mehndi is incomplete without a dash of floral jewellery and we can't agree more. Modern brides love to indulge in all things unconventional, so why should your jewellery be left behind! Jewellery designers are innovating new concept floral haath phool designs and bringing to the fore, exotic flowers, a combination of flowers with pearls, rare species of flowers intertwined with semi-precious stones etc. However, if you're looking for floral jewellery for your wedding or your BFF, make sure you invest in fresh flower jewellery. Channel your inner princess as you layer your delicate hands with gorgeous floral haath phool jewellery. Don't forget to flaunt your mehendi laden hands with floral haath phool to cherish unforgettable memories long after the wedding is done and dusted.
Price: ₹2500 onwards (entire set)
Vendors: Prune, Devanshi Sethi Designs, Floral Art by Srishti
3. Gotta Haath Phool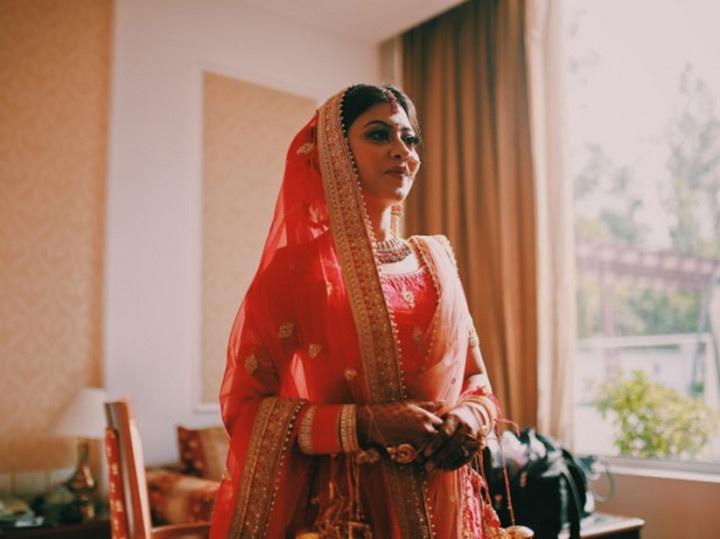 Image Courtesy: Miraage
Yet another trending haath phool design for modern brides is the gotta haath phool that exudes richness, vibrancy and subtle ethnic charm. High utility gotta haath phool can be worn on festive occasions, family gatherings and not just restricted to weddings alone. A mehendi must-have, swing into the joyous vibe with traditional gotta haath phool and unleash the desi girl in you.
Price: ₹ 1000 onwards
Vendors: Rasha Gota Jewellery, Prune, Barkaat Atelier, Floral Art by Srishti
4. Thread Haath Phool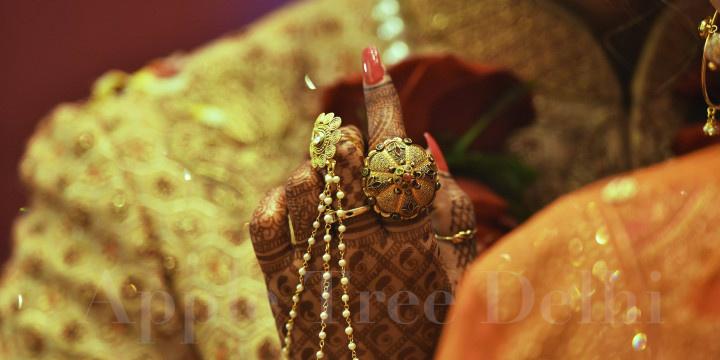 Image Courtesy: Apple Tree Delhi
Dreading the overrated Indian bridal look? We got you covered with our minimalistic statement thread haath phool jewellery. For contemporary brides and bridesmaids who love to keep it mellow, understated yet elegant, thread haath phool is a safe investment to make. Delicately enamoured with strings of pearls or embellished with enamel stones or kundan, the possibilities of design are limitless. Splurge on these timeless thread haath phool designer jewellery curated to unleash the sophisticated woman in you.
Price: ₹1,000 onwards
Vendors: Mortana, Jaypore, Anita Dongre
5. Mirror Work Haath Phool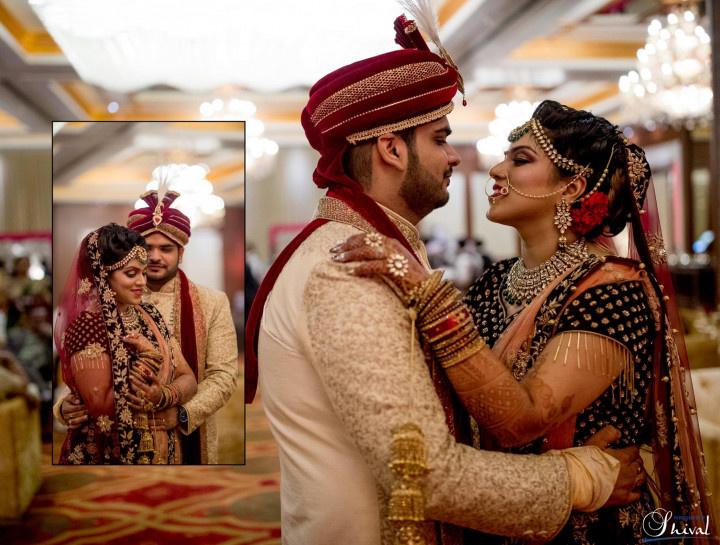 Taking inspiration from the artistic handicrafts of Rajasthan and Gujarat, mirror work is a highly revered form of design. It is believed that mirrors create a prismatic illusion enhancing the beauty of the wearer by leaps and bounds. Back in the olden times, princes and kings adorned mirror embellished jewellery too for a similar reason. You can experiment with mirror haath phool design with a mix of pearls, kundan or semi-precious stones embellished with it for a polished yet resplendent look. Rest assured, we bet you shall garner a heap of compliments.
Price: ₹1500 onwards
Vendors: Fooljhadi Store, Tribe by Amrapali, Jaypore
In this humoungous variety of awe-inspiring haath phool designs, we're sure something must have got you hooked. Designer haath phool jewellery is a formidable fashion accessory for brides-to-be and bridesmaids to accentuate the beauty of their hands. With latest trends burgeoning the market and jewellery designers catapulting their bespoke artwork, floral haath phool designs are gaining quite a momentum amongst the brides. Fresh, natural and aromatic, adorning floral jewellery is indeed so surreal. However, polki, jadau and kundan haath phool designs are selling like hotcakes in the bridal market.
So, in this wide pool of haath phool designs, which one stole your heart? Tell us in the comments below!