8 Flower Garlands for Indian Weddings Ideas to Steal the Show
Flower garlands for Indian weddings are highly significant because of the purity and cultural values associated with them. Have a look at these latest trends.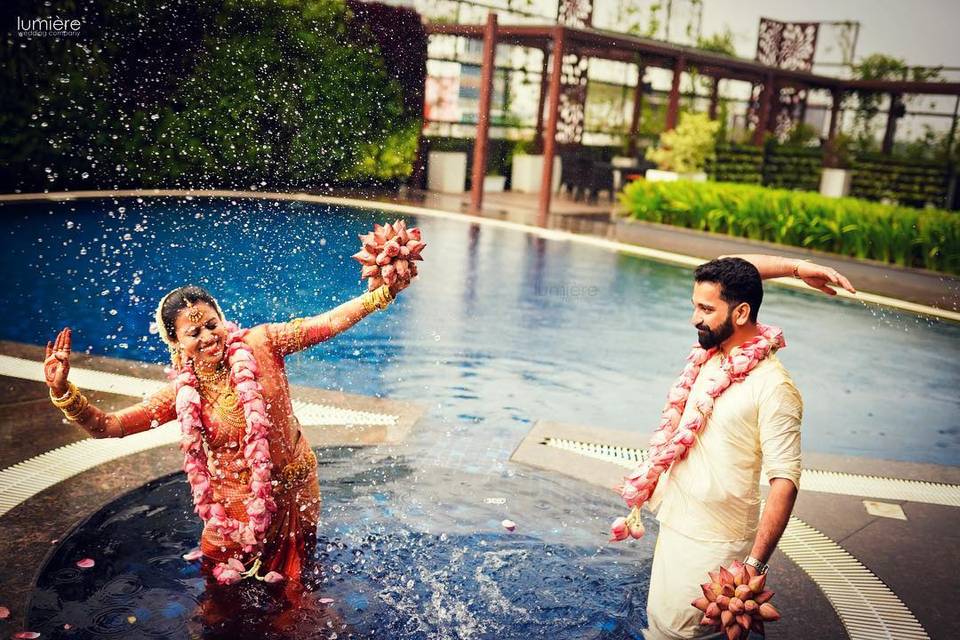 Indian Weddings are all about rituals and grandeur and one of the most common rites is the Jaimala ceremony, where the bride and groom put on the beautifully designed garlands around each other.
Most of us know that both, the bride and the groom, regard the exchange of garlands as the acceptance of the marriage proposal. The tradition is constant, irrespective of any religion and with time, we have been introduced with many trendy garland designs and styles.
Different colours and combinations, ranging from artificial to real flowers have definitely made it harder to choose the right garland. Don't worry we'll make this part easy for you!
Why opt for flower garlands for Indian weddings?
Traditionally, the culture of floral garlands was said to be followed by the Gods and Goddesses as a promise of being bound together forever and in the honour of our superior beings, we follow such traditions to give the wedding a spiritual connect.
You might have noticed that flowers are the most basic part of most of the occasions around us, whether it is a birthday or a wedding. Flowers signify happiness, good wishes and prosperity. If you are picking up a floral garland for your wedding then let us help you with it - as different flowers have different meanings!.
For instance, red stands for love and romance, colours like beige and ivory speak for royalty while orange, pink and yellow represent enthusiasm, compassion and loyalty, respectively.
The article will introduce you to a few great options when it comes to the flower garlands for Indian weddings so that you can choose the best one for your big day!
1. White classic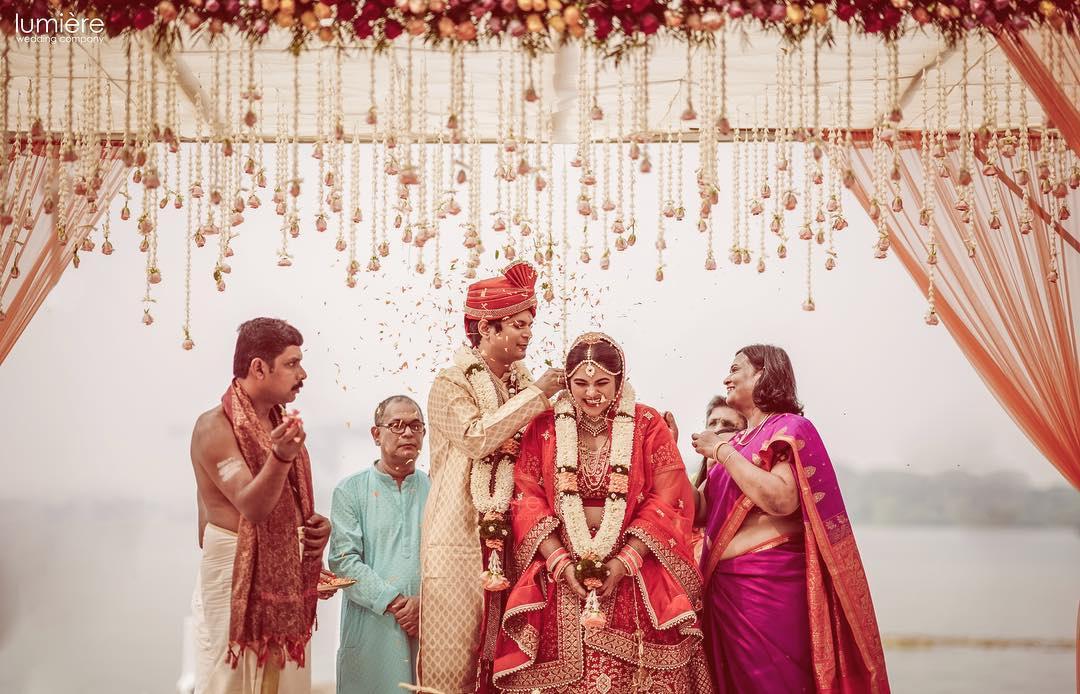 The magnificence of white garlands is something that cannot be matched, and if you are looking for a lovely one, then this might be your right pick! The white mala with rings of grass and pink flowers depicts purity, making this an incredible choice if you are looking for flower garlands for Indian weddings.
2. Pink and green combo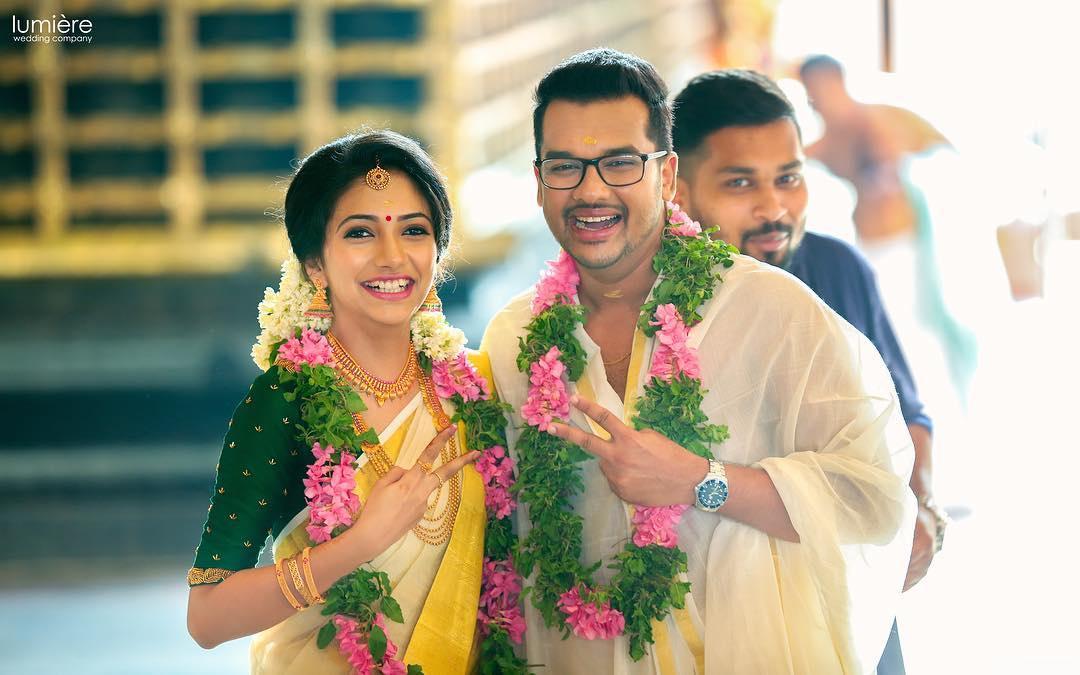 Take your cues from this savvy bride and choose a garland that complements the colour of your outfit as it enhances your overall look. The combination of green grass with pink lilies clearly depicts the feeling of joy and purity. Many people choose real flowers because of their freshness and aroma.
3. Tubular garland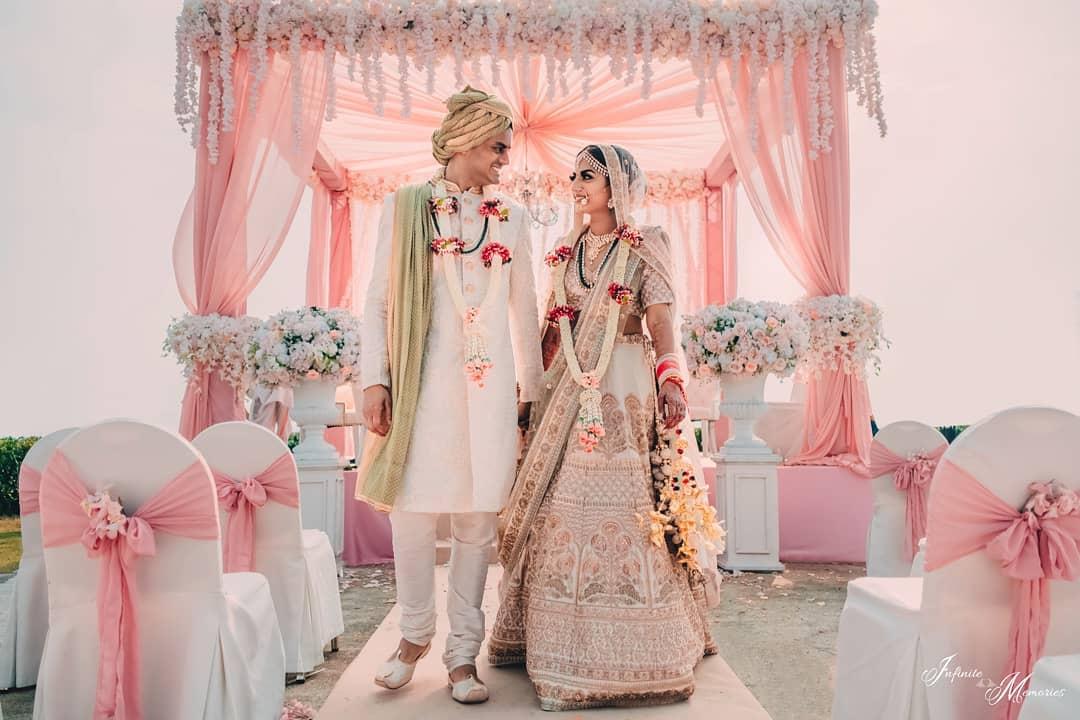 Contemporary couples wish to have modern elements in their wedding, whether it is the décor or the garlands and if you are one such couple, then this white tubular Varmala is just perfect for you! The combination of white threads with colourful floral rings around it is a great option if you are looking for flower garlands for Indian weddings with a modern twist!
4. Royal roses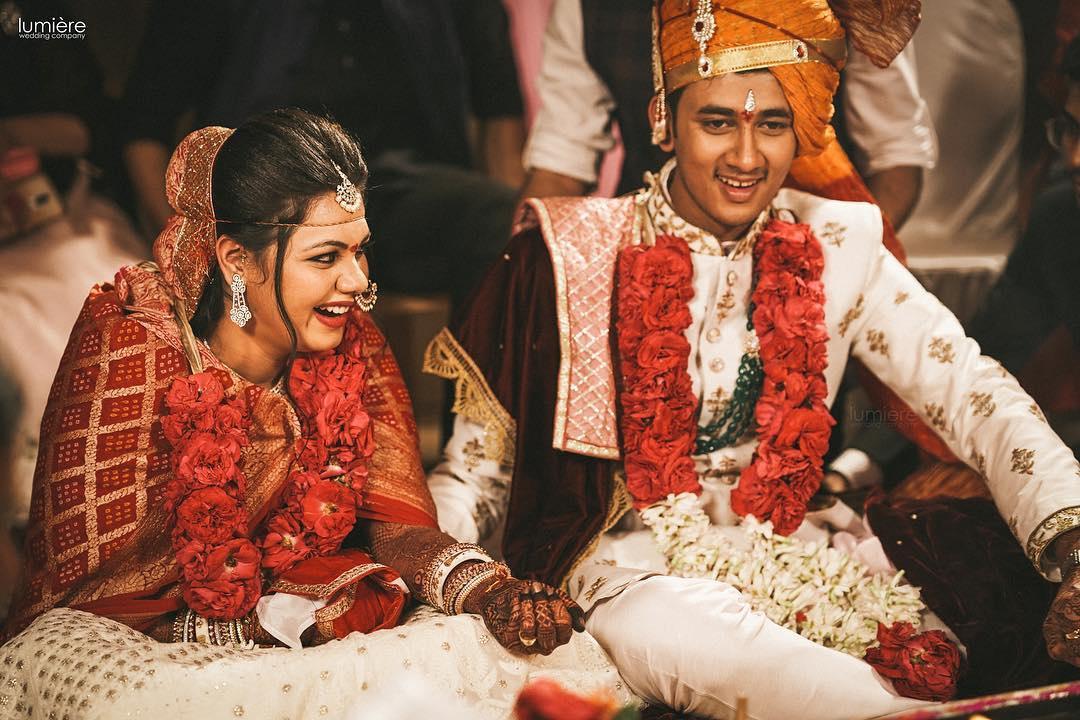 Most of the garlands have rose petals to add grace to them, but here is a unique one in this flower garlands for Indian weddings list. The big red flowers are the ultimate representation of love and care, so if you are looking for a traditional garland with modishness, this one is a great pick from these flower garlands for Indian weddings list.
5. Tulsi garlands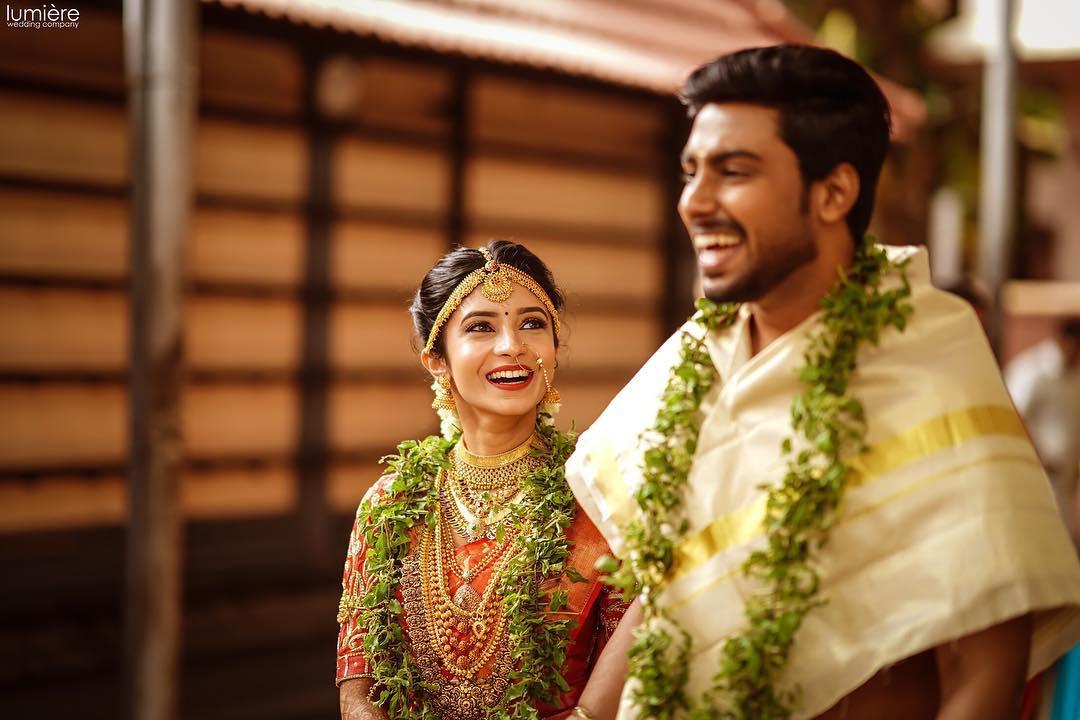 Some of you might not know that Tulsi garland holds a great significance in South-Indian brides brahmin traditions. The holy basil or Tulsi is considered to be one of the most auspicious plants when it comes to all the Indian weddings and rituals. The sacredness and cleanness of this garland are supreme if you are looking for flower garlands for Indian weddings that have a religious touch!
6. Blessed with Lotus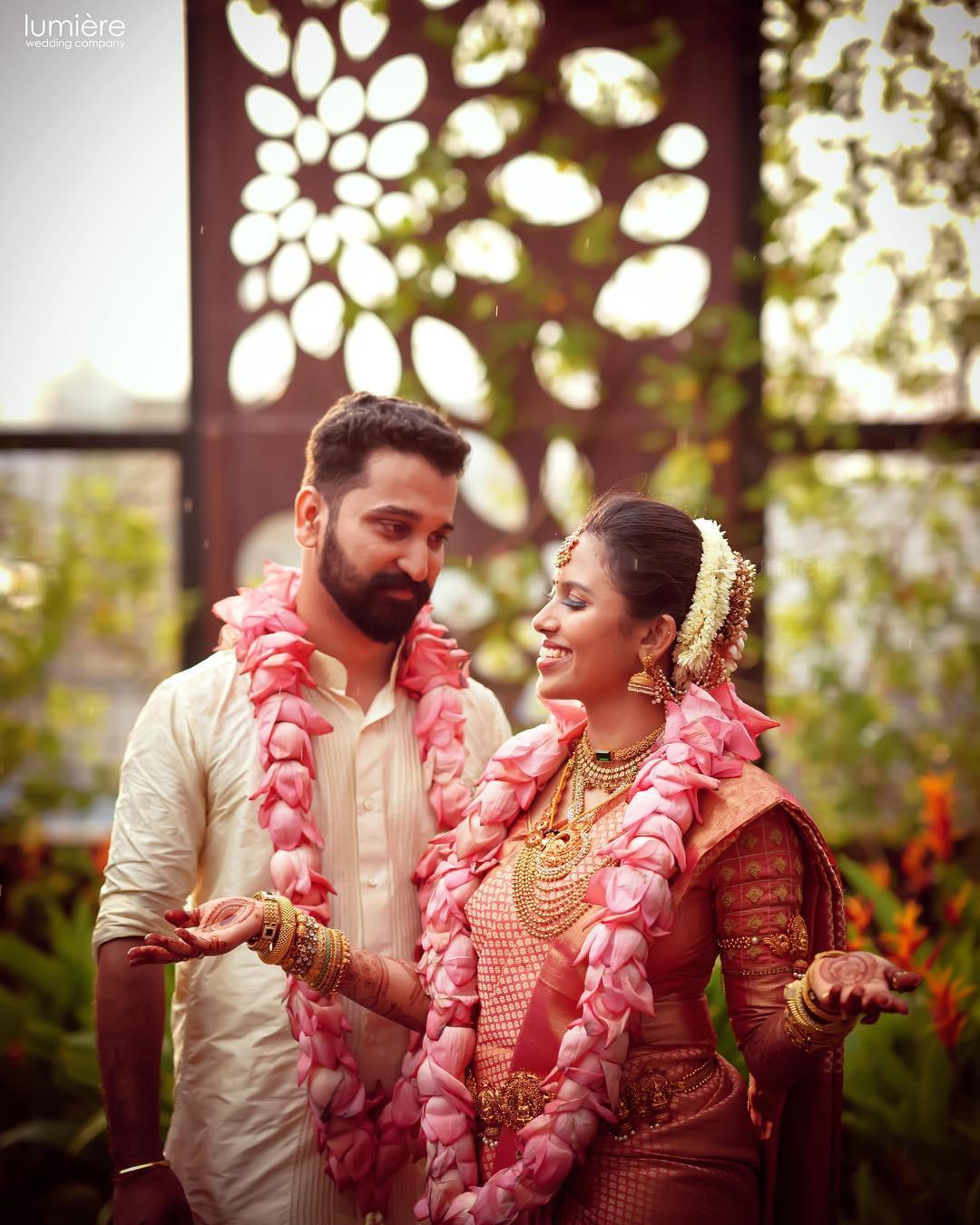 If you want a garland that is unique, then pick such beautiful flower garlands for Indian weddings. The most sacred flower in Indian culture is Lotus, as it the Goddess' flower, and it symbolises love and spirituality altogether. Huge lotuses bound together in thread make for one of the trendiest garlands nowadays.
7. Cute orchids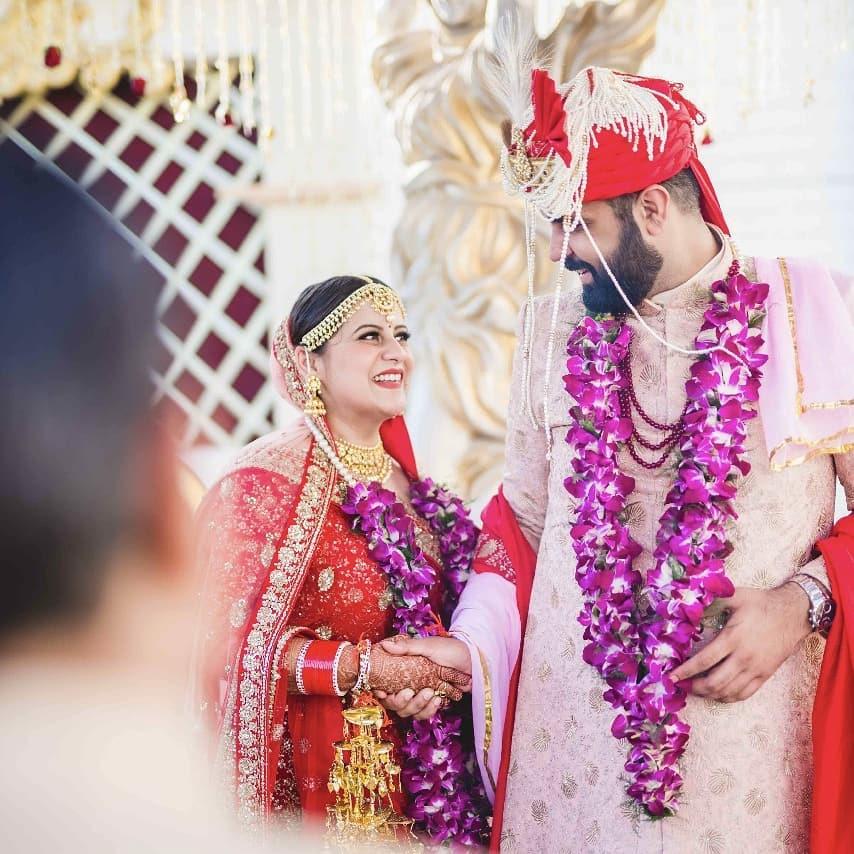 Using new colours in garlands will help you make a statement when you pick flower garlands for Indian weddings. Ditch the usual colours and go for an unorthodox style, like this one. The combination of anemone, lilies and statice makes an incredible garland that depicts luxury and royalty, which you will love to exchange with your fiancé on your big day!
8. Colourful garlands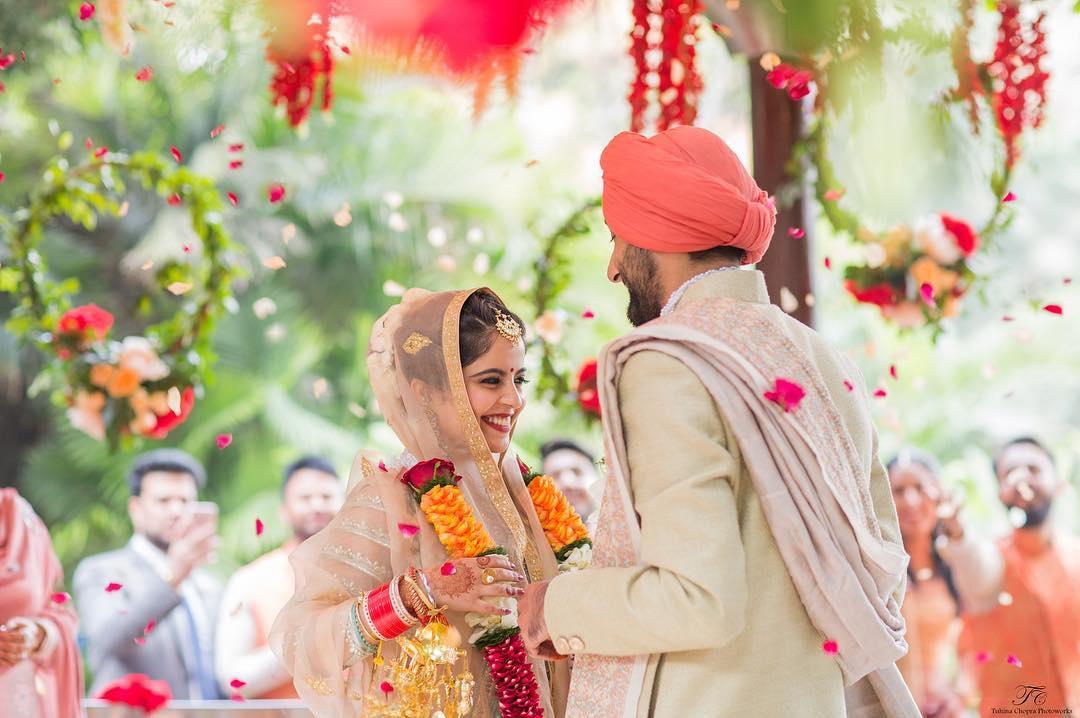 A colourful combination of flowers is all you need to look for, if you are searching for the perfect flower garlands for Indian weddings. Orange, red and off-white coloured flowers threaded with grass rings are a symbol of love and happiness.
Flowers will always be quintessential in the Indian wedding rituals and décor, so while choosing the colour and style, do refer to this article to know what you are promising to your partner while exchanging them.
Pick the aptest one for you and your fiancé to make your wedding ceremony a memorable one!
Get in touch with these amazing florists near you!