Pick a Jaimala Theme From This List to Glam Up Your D-day
Plan the much-awaited Jaimala ceremony with these exciting Jaimala themes and make your wedding an event to remember!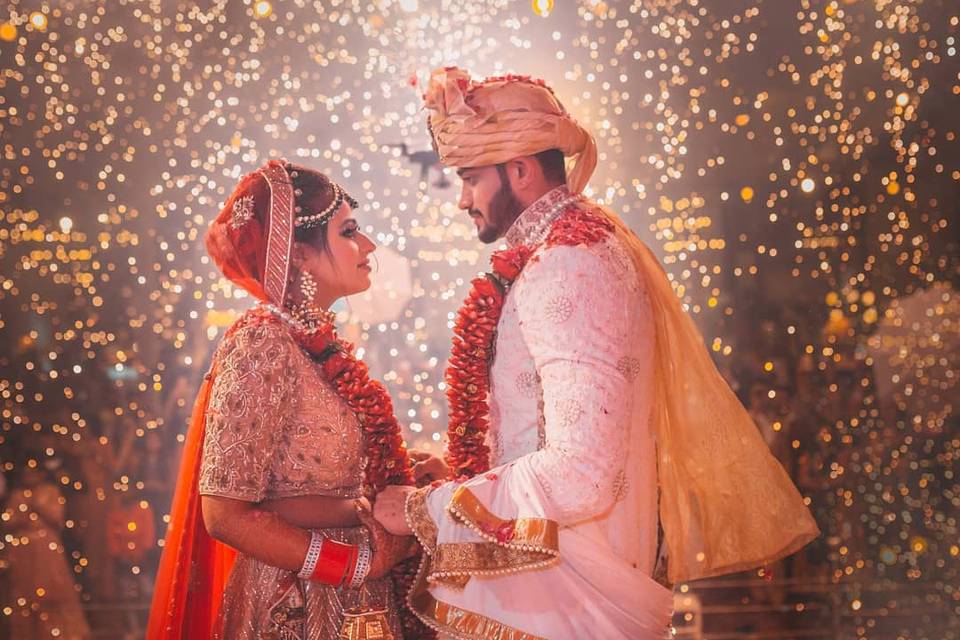 The Jaimala ceremony is one of the most important ceremonies in a wedding! It is in this ceremony that everyone sees the couple for the first time, which is why it is equally important to plan every little detail that goes into this. Your D-DAY is going to be a memory that you'll treasure forever and curating beautiful decor for it is only fair!
The stage where the ceremony happens has a Jaimala theme and you can pick one according to your preferences. To make choosing and executing easier, we've picked out the trending Jaimala themes for this season:
1. The revolving Jaimala theme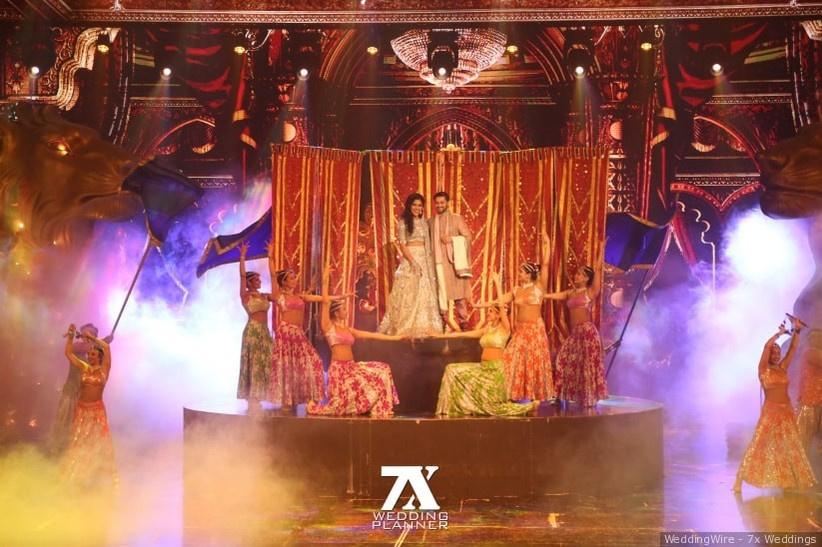 The revolving Jaimala theme is quite true to its name. It has a circular or a heart-shaped stage fitted with the revolving technique. If love makes your world go round (quite literally) and a surreal wedding is your thing, then you should definitely go for it!
2. The London Bridge Jaimala theme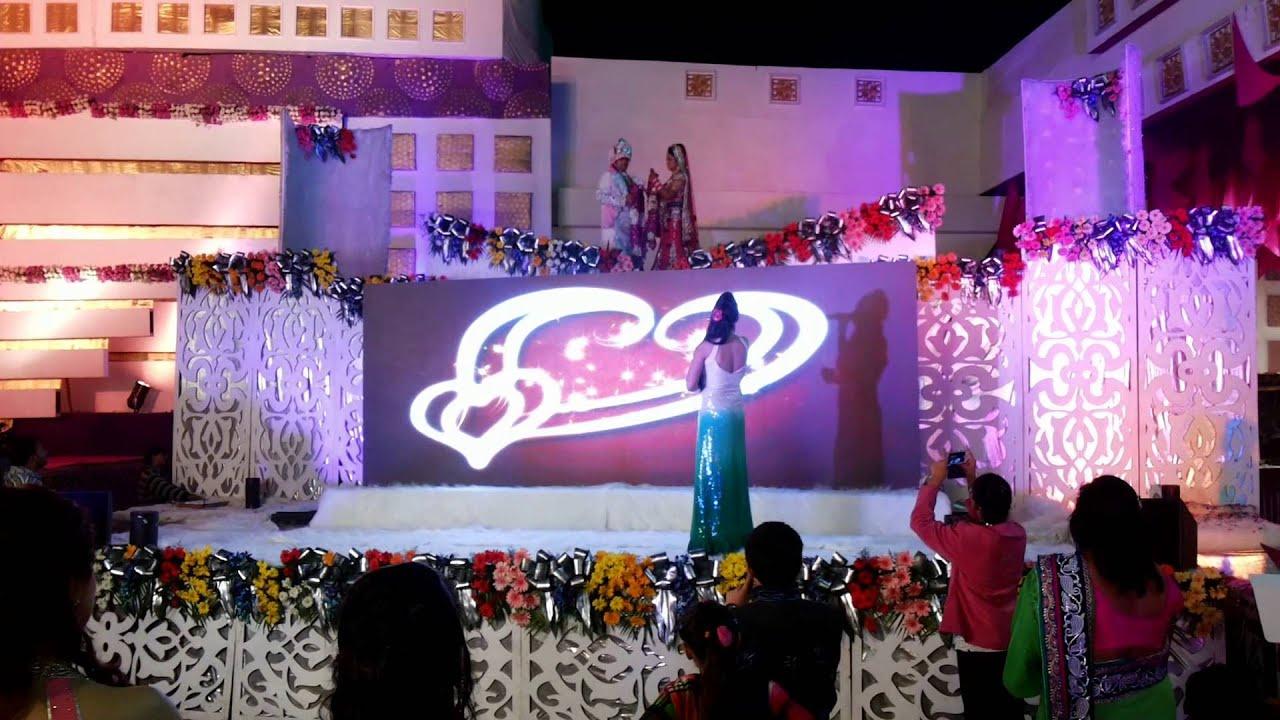 Image courtesy: Artist by Nature
Bring in the old-world charm and majestic wonders to your wedding! Go for the London Bridge Jaimala theme where you have a mini-version of the bridge constructed right above the stage and that is where the exchange of the Varmala happens. Exciting and romantic, right?
3. The Lotus Jaimala theme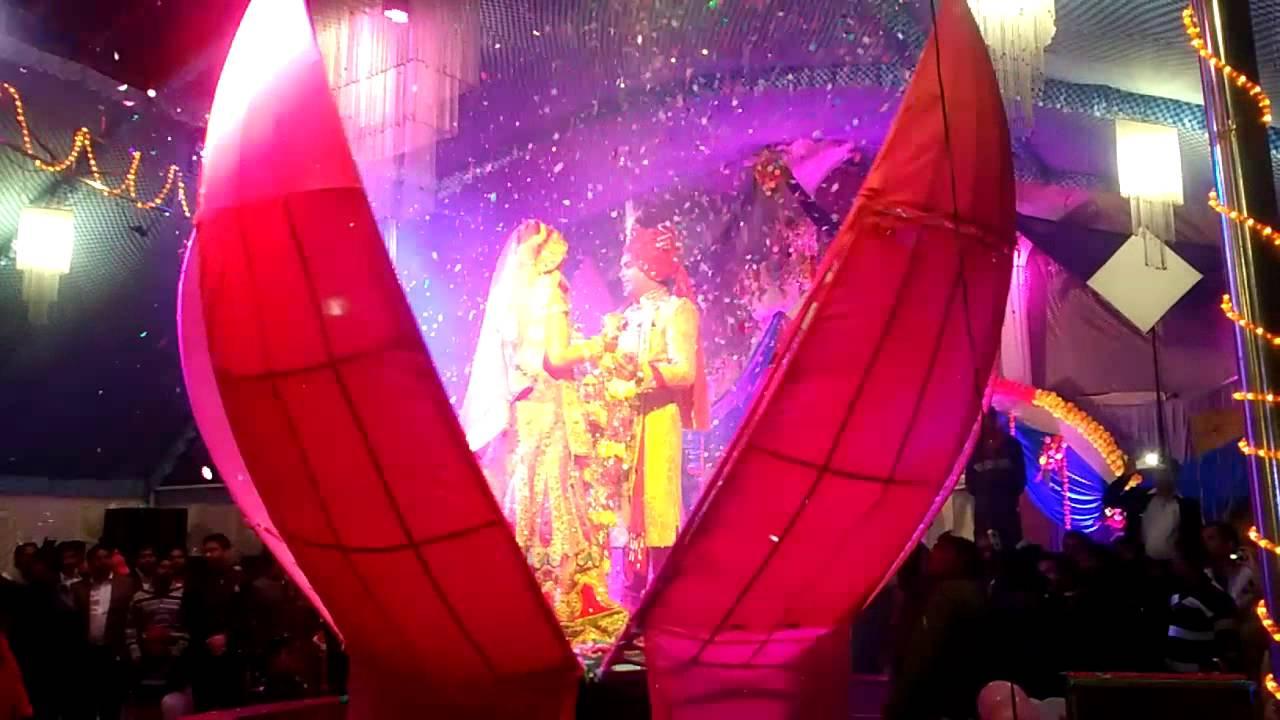 Image courtesy: Ask Duggu
Jaimala themes have evolved so much that these days they are nothing short of a work of art. The Lotus Jaimala theme marks remarkable craftsmanship where the petals of the lotus are made with a net-based fabric. The bride and groom stand amidst the petals and exchange garlands. We guarantee you, nothing else will feel this magical!
4. Disco ball with water fountain Jaimala theme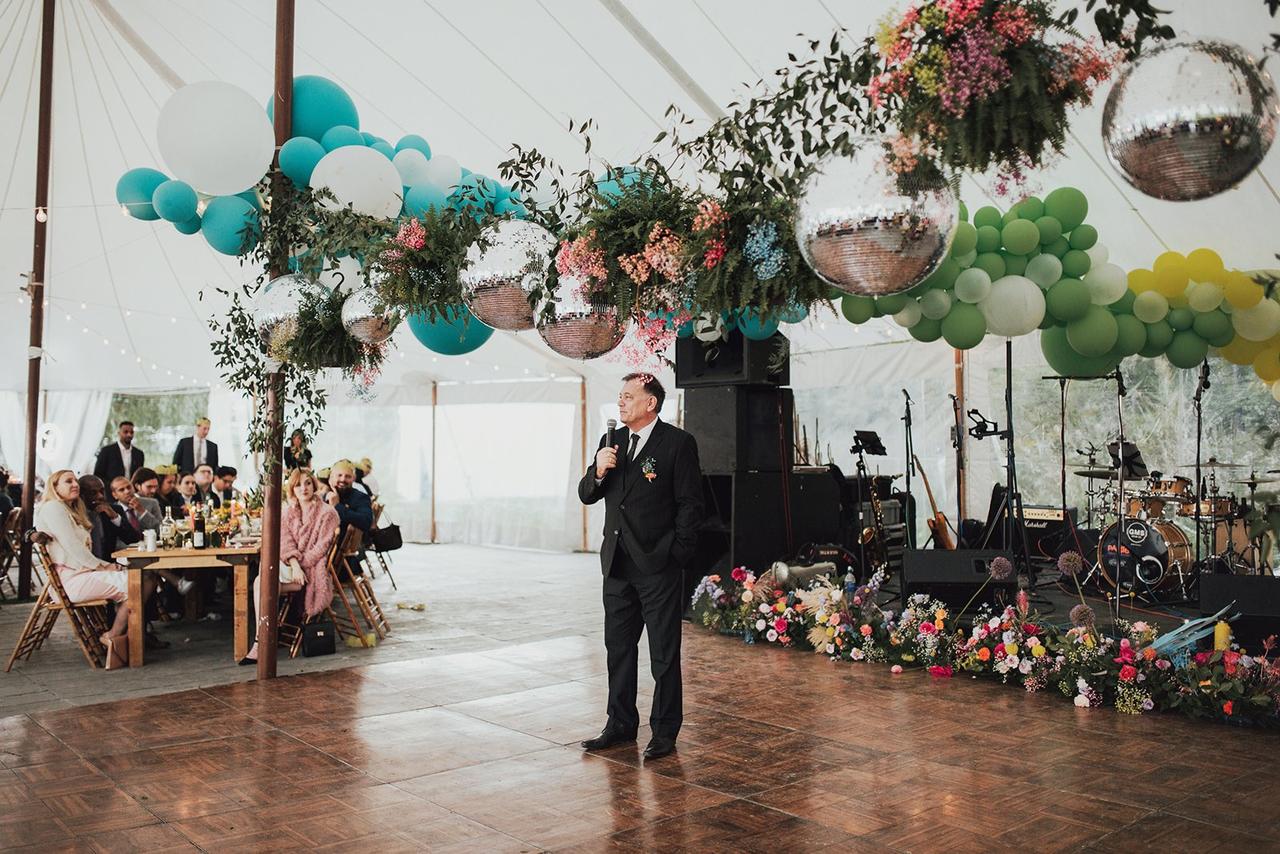 Image courtesy: Magdalena Events
Who doesn't love some fun and games? Quirk up your Jaimala stage with a disco theme and add a splash of fun with water fountains all around. The moment the Jaimala ceremony begins, the water fountains go off and the disco ball in the centre starts rotating. Sets the mood perfectly well! We're all hearts for grand gestures and grander disco balls!
5. The Jeep Jaimala theme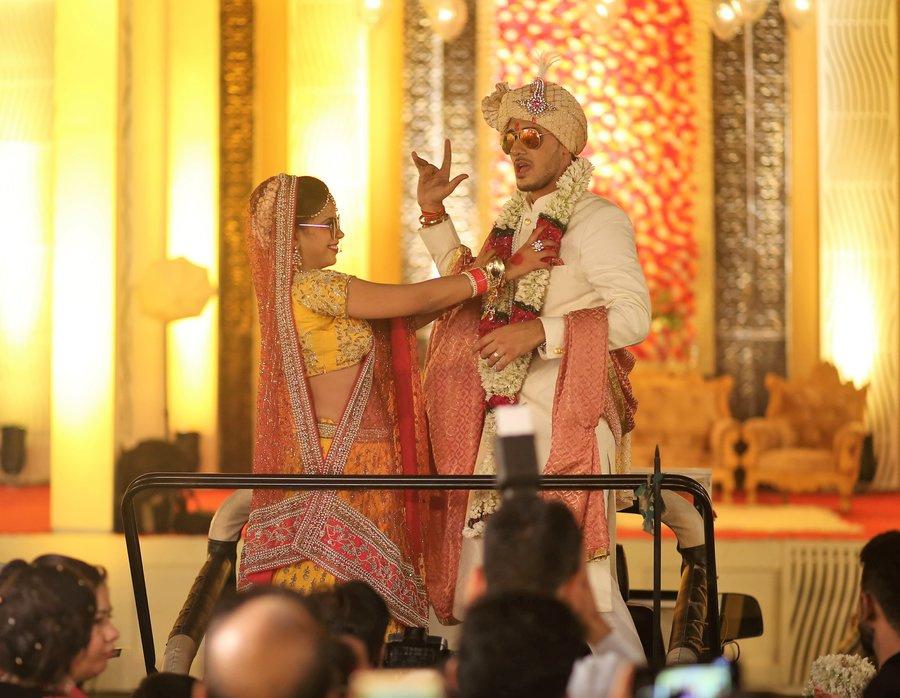 Fancy getting married in the craziest way possible? You can get that dream wedding with the jeep Jaimala theme where both of you get married in a moving jeep! The bride can put on a pair of badass shades and there's no stopping this wedding from being the coolest one around!
6. The Hawan Kund Jaimala theme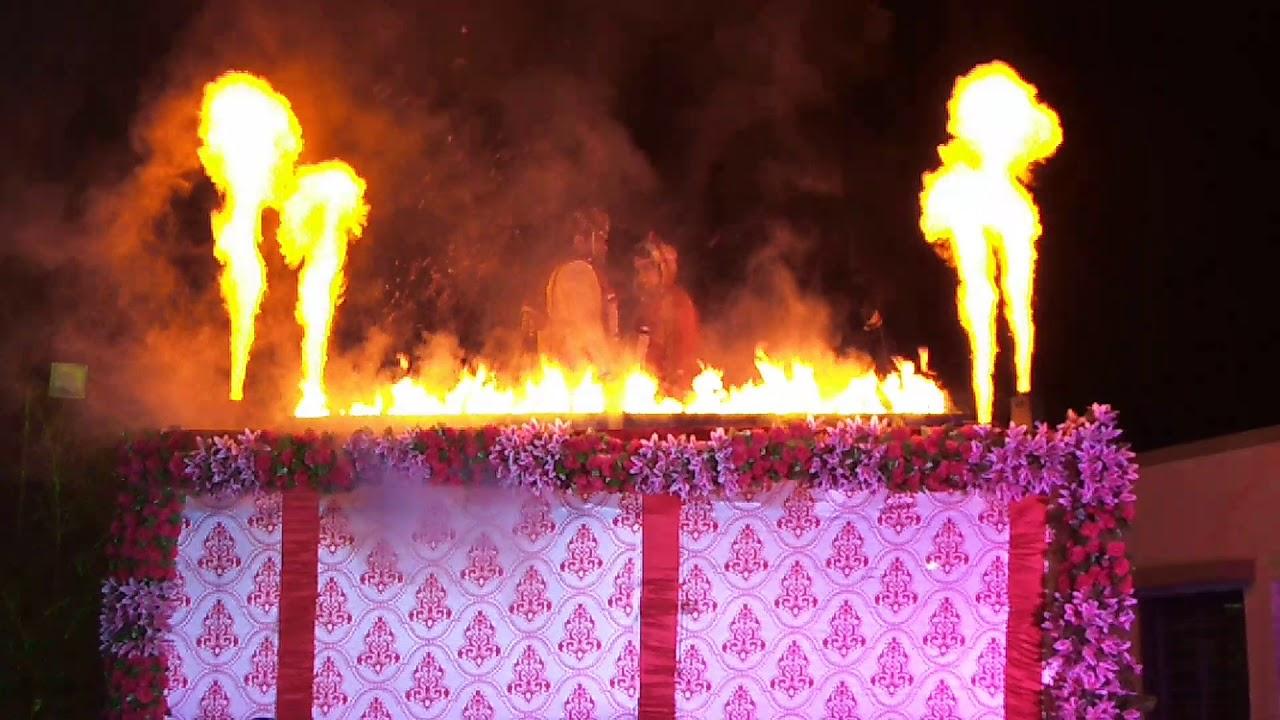 Image Courtesy: Nitin Electricals
Weddings are all about traditions and keeping up with that, the Hawan Kund Jaimala theme is the perfect fit! Imagine fire lining the side of your Jaimala stage while you exchange rose petal garlands. Plus, according to popular mythology fire is supposed to be the purest element. Win-Win.
7. The Moon Entry Jaimala theme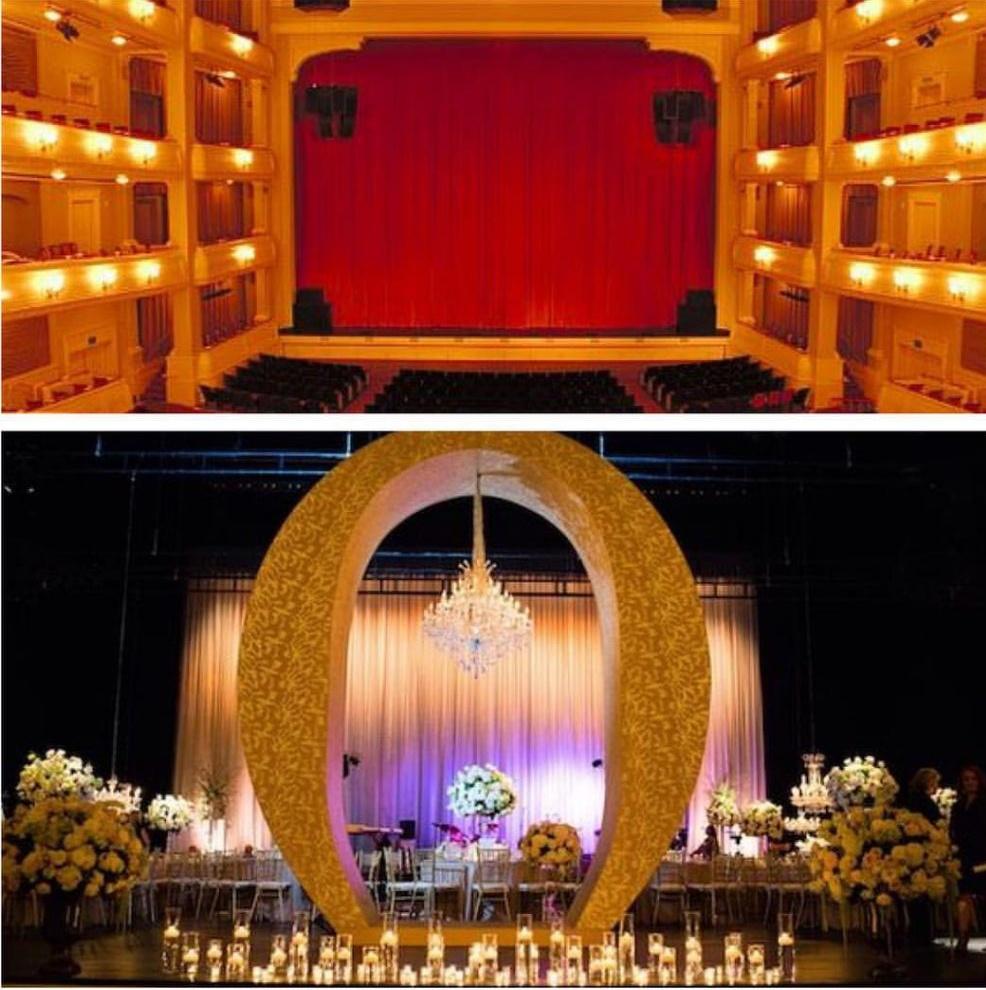 Image Courtesy: Beyond
We love weddings and all things dreamy. You can do it two ways with the moon entry theme - either create a silhouette of a suspended moon and enter with that or the moon cutout can be fixed and encompass you from the sides. It looks absolutely stunning either way, the only difference is the logistics of it!
8. Simple floral Jaimala theme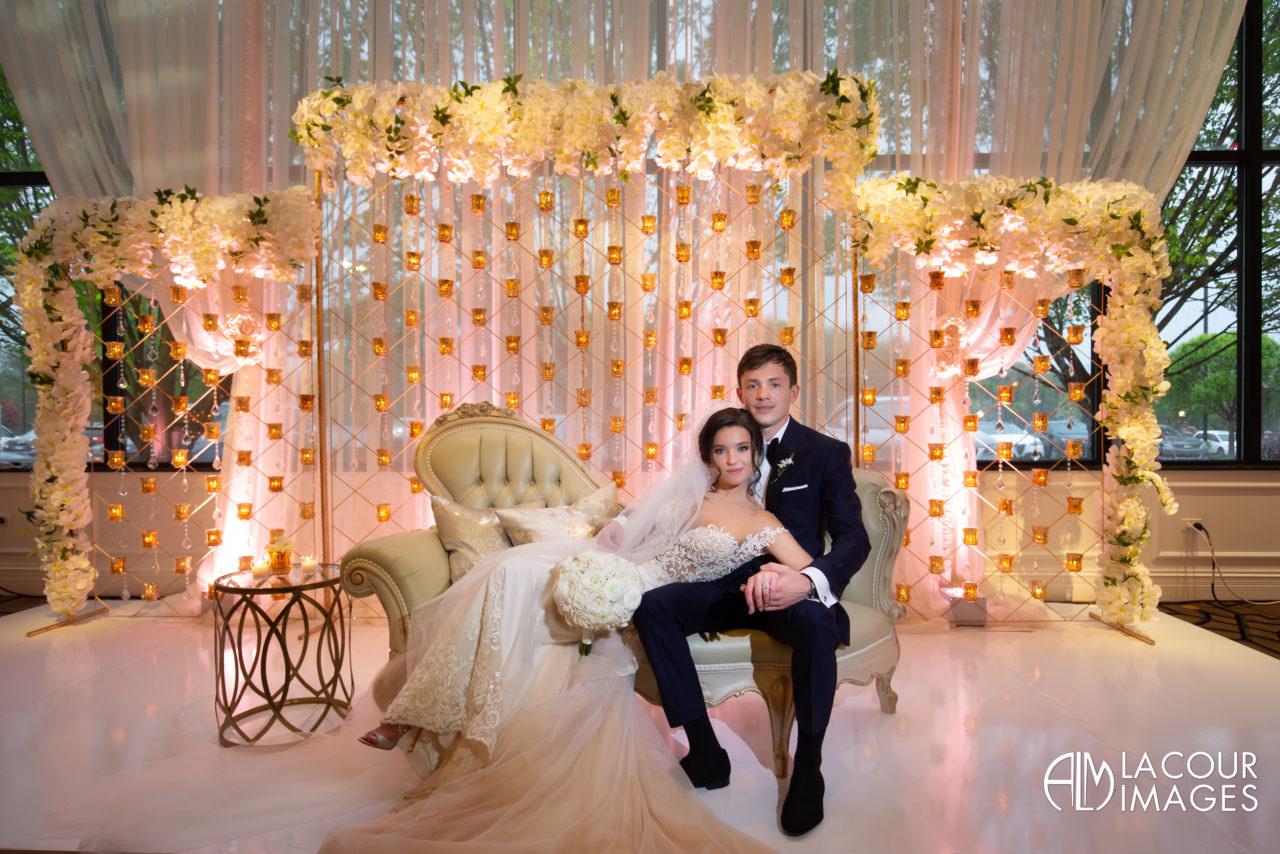 Image Courtesy: Yanni Design Studio
Simple is always beautiful! If you don't want to go all out then you can always go ahead with a simple stage with extensive floral work on it. It necessarily doesn't have to be hi-tech or fancy for it to stand out. Minimal things are touching in special ways!
9. The Hydraulic Jaimala theme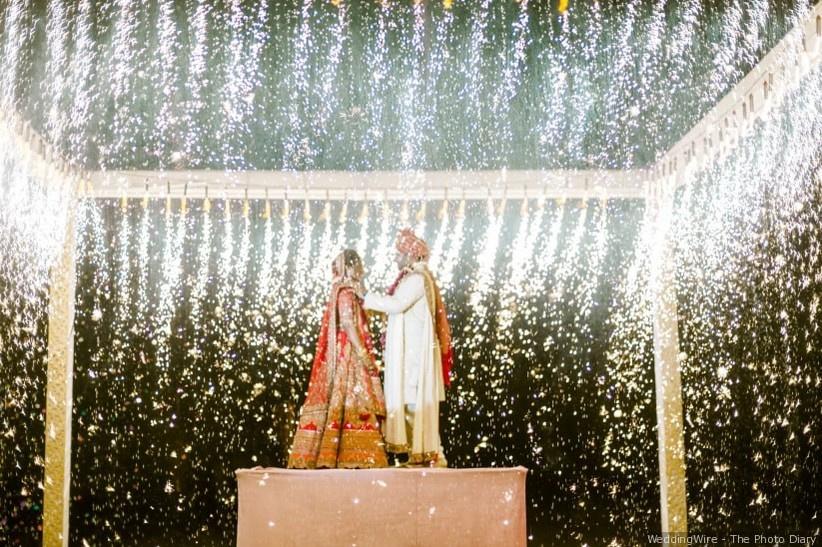 The Hydraulic theme is intricate and breathtaking at the same time. It looks like a million sparks going off into the sky creating a gorgeous effect. Having your Jaimala ceremony amidst that will be a moment to treasure forever and you're definitely not going to regret the effort that goes into it!
10. The Mandir Jaimala theme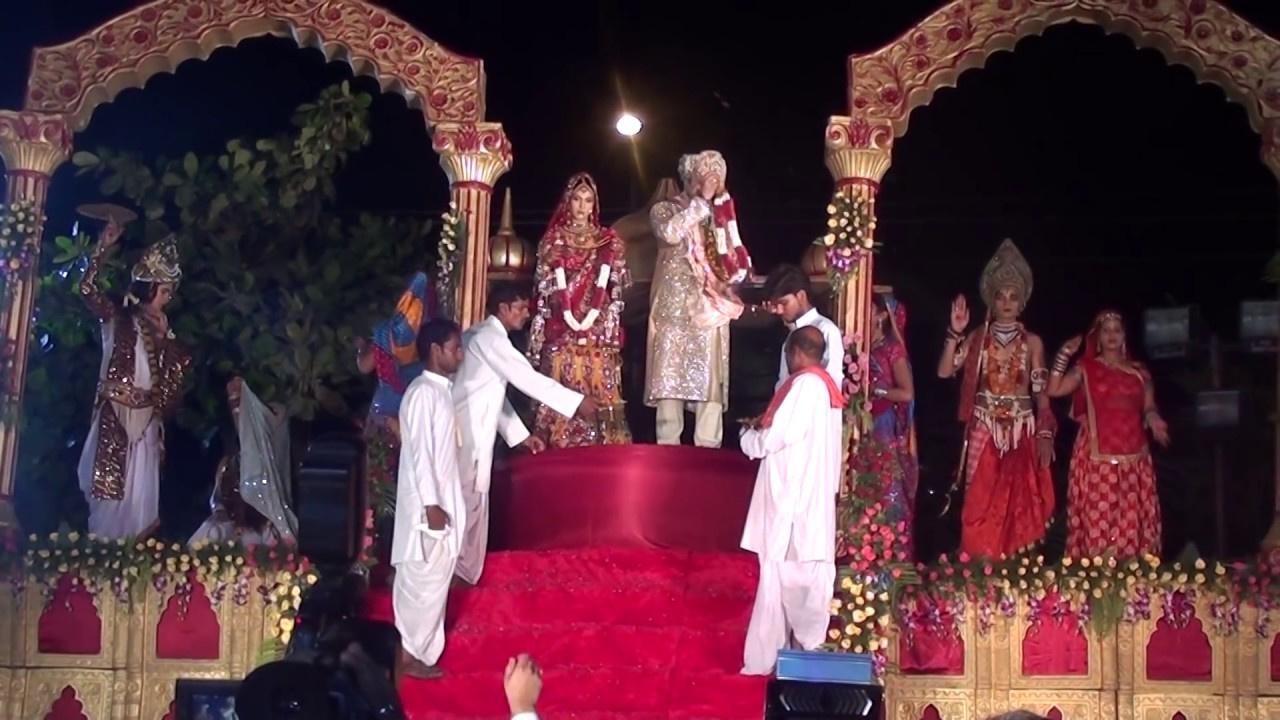 Image courtesy: Vikas Group Event
If you're set on a wedding that of traditions going back to your roots and not so keen on experimentation, then you'll love the Mandir Jaimala theme! It has a cutout of a Mandir and the Jaimala ceremony is supposed to take place behind it. It is super easy to pull off and still looks beautiful! You're all set to make your guests go 'oh wow' on your wedding day with these unique themes.
You can definitely mix and match two or more themes to add more glamour to the ceremony. But be sure to pick a theme way before your wedding, so that you have enough time to explain it to the vendor and execute it beautifully. Remember that in this case too, execution is as important as the theme!
Excited? Reach out to our vendors and create a magical Jaimala theme for your wedding!
- Written by Rohini Roy