Wedding Name Board Designs That Will Add 5-stars to Your D-day Decor
If you are looking for some cool ways of adding a personal touch to your wedding decor, then these wedding name board designs are just what you need to see!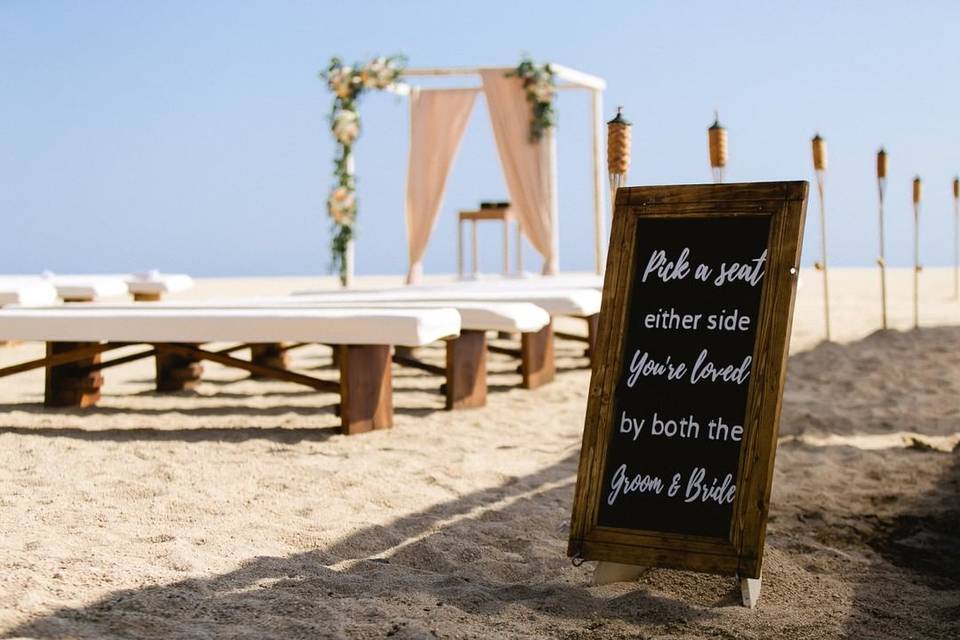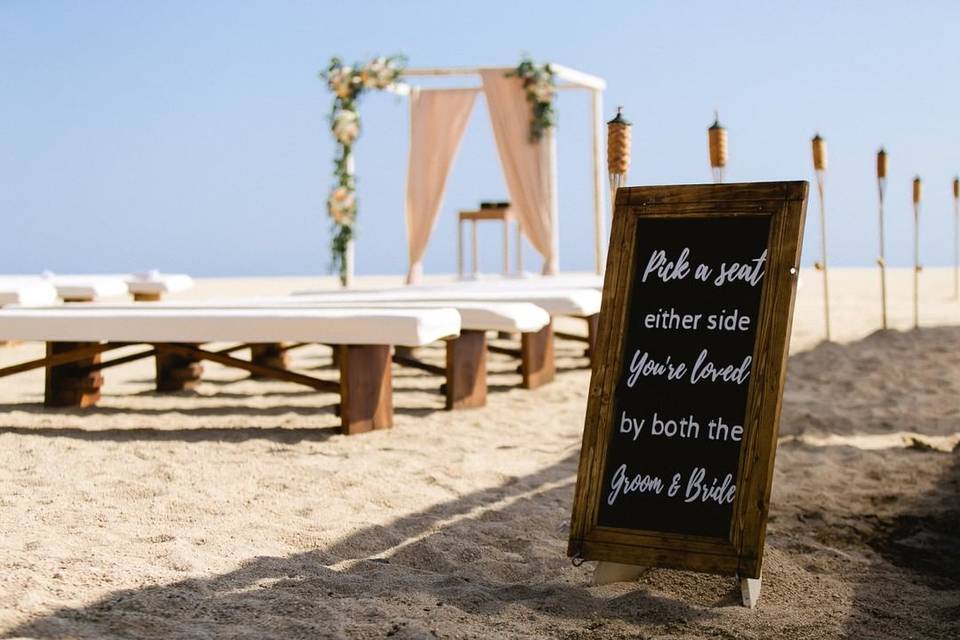 Image Courtesy: Infinity Weddings Los Cabos
Making the wedding day special in all possible ways is every soon-to-be-married couple's dream and we have no doubt about this. Be it their wedding venue, decor, outfits, invites or any other detail, couples want everything to be on point. This is why new trends always keep popping up in this arena. Wedding name boards are the new craze and couples are going all out with them. We've seen different types of wedding name boards with various personalisations make an appearance at millennial weddings. The days of the run-down styrofoam board with the bride and groom's names written in glitter are far behind us.
Wedding name boards are an amazing way to customise your wedding decor according to your personality. You can pick from minimal to elaborate board designs, depending on what resonates with you as an individual. To make the decision easier for you, we have curated a list of wedding name board designs that we came across. Take all the inspiration for your D-Day decor from here!
Acrylic art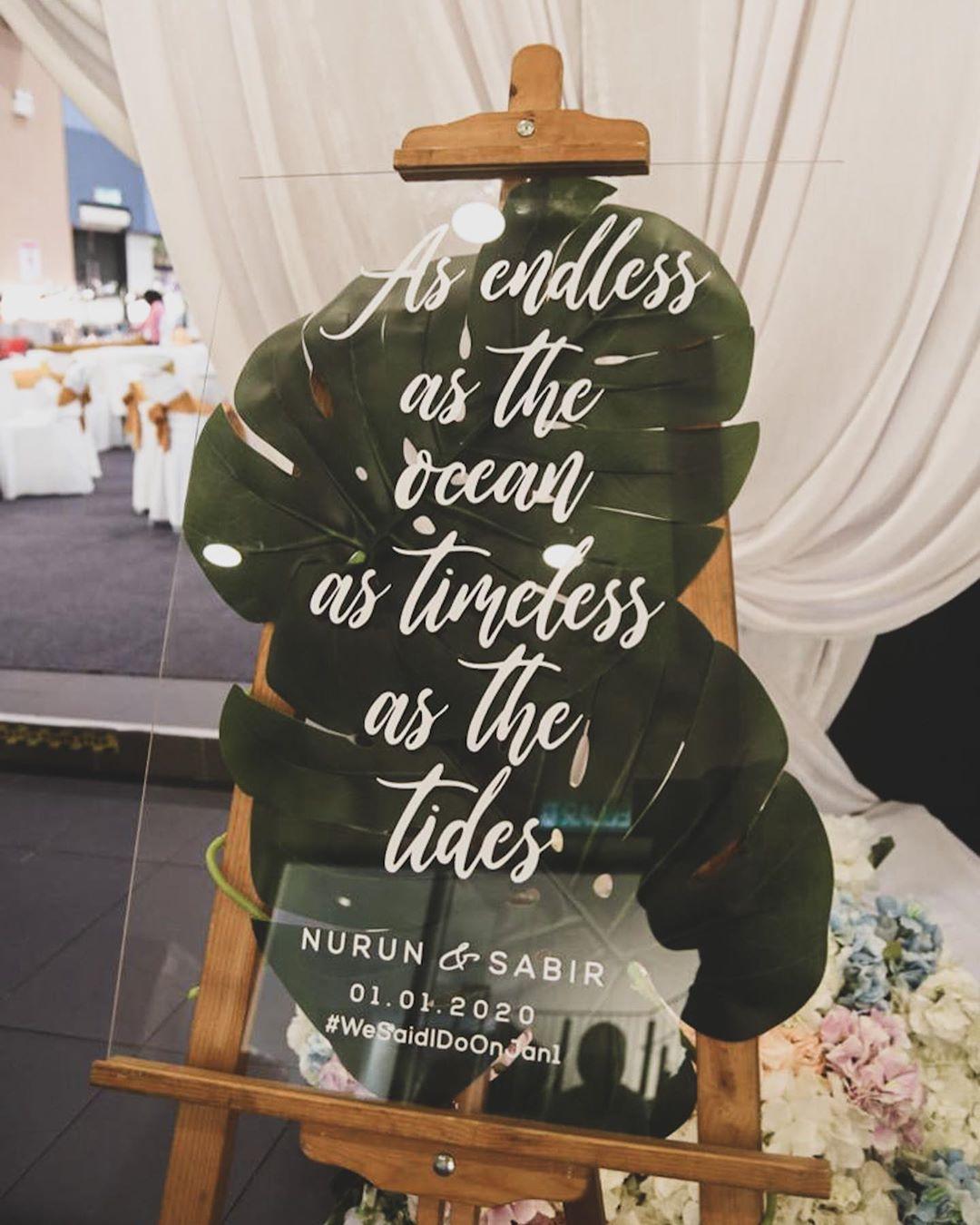 Image Courtesy: Flora Crush Event
These wedding name boards are designed on glass slabs and are painted upon using acrylic paints. A lot of other elements like dried leaves, flowers and other tidbits are also used to decorate them. These boards can instantly add a touch of subtlety to your wedding and work wonders when paired with pastel-themed decors.
Point 'em in the right direction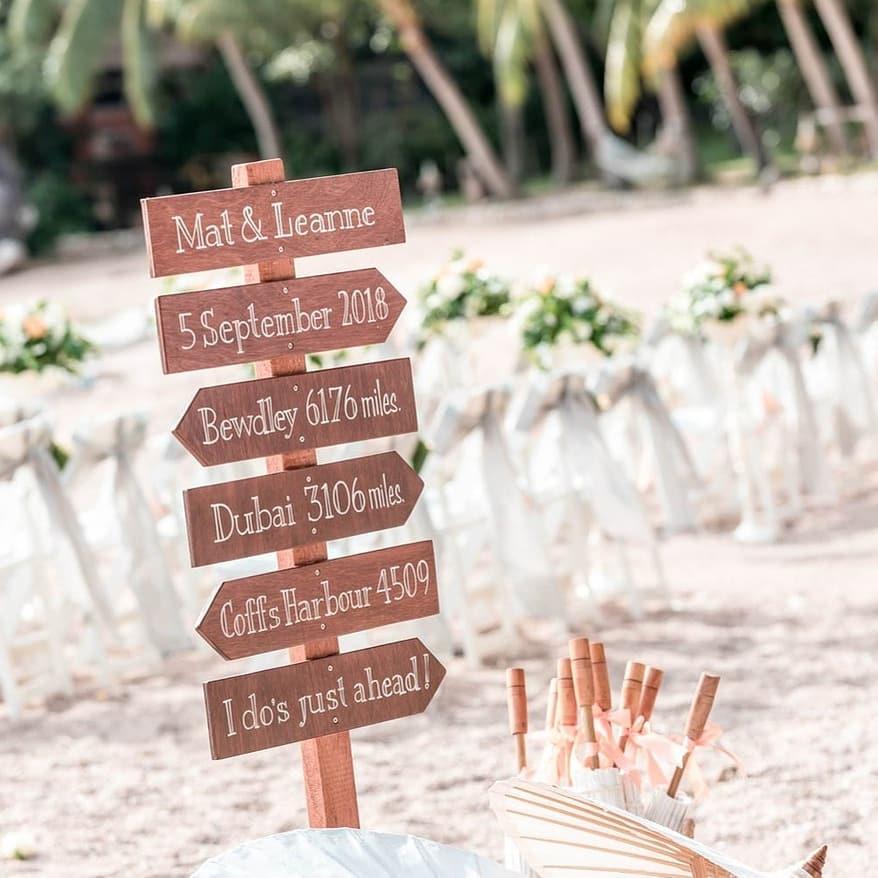 Image Courtesy: Forever Love Struck Weddings
This is probably one of the most creative and unique wedding name board ideas we came across. The arrow boards can say anything you like. You can have quotes written on these or even the actual ways to different functions at the venue. Or you can do what this couple did and add a fun element to the wedding name board. These work amazingly well at beach weddings because it's easy to place them in the sand.
Floral goodness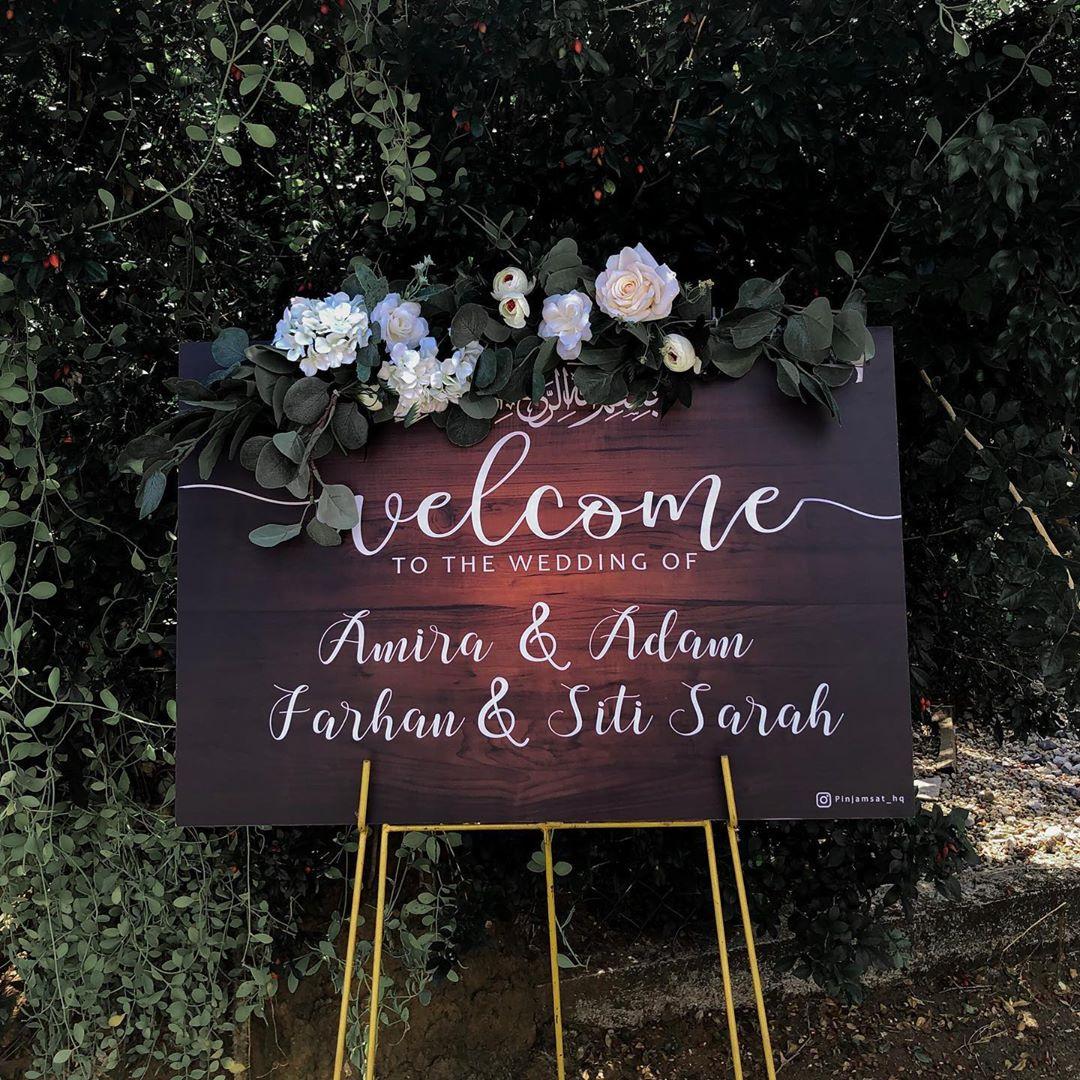 Image Courtesy: Pinjam Sat
If you want to opt for something which looks gorgeous but does not look over-the-top, then wedding name boards like these are your best bet. If your wedding venue happens to be a place surrounded by lots of trees and greenery, then this type of name board will look amazing there.
Simplicity is the best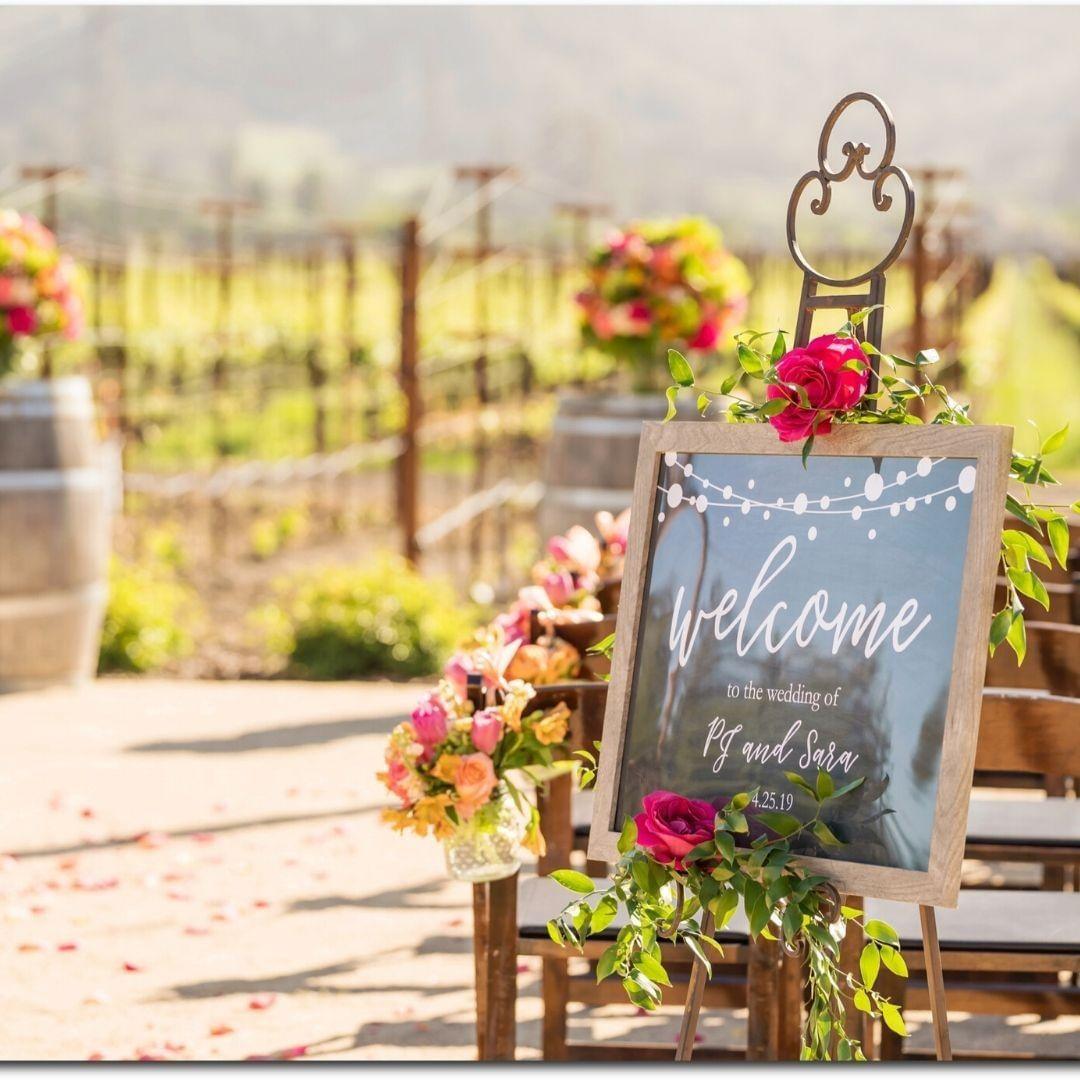 Image Courtesy: Intimate Weddings Napa Valley
Something the prettiest things are the simplest ones, just like this wedding name board. It has a certain charm and grace about it which sometimes even elaborate name boards fail to achieve. The thing with simple wedding name boards is that you can customise them as you like it. You don't need to worry about matching them to a theme or anything because they fit well everywhere.
Minimal designs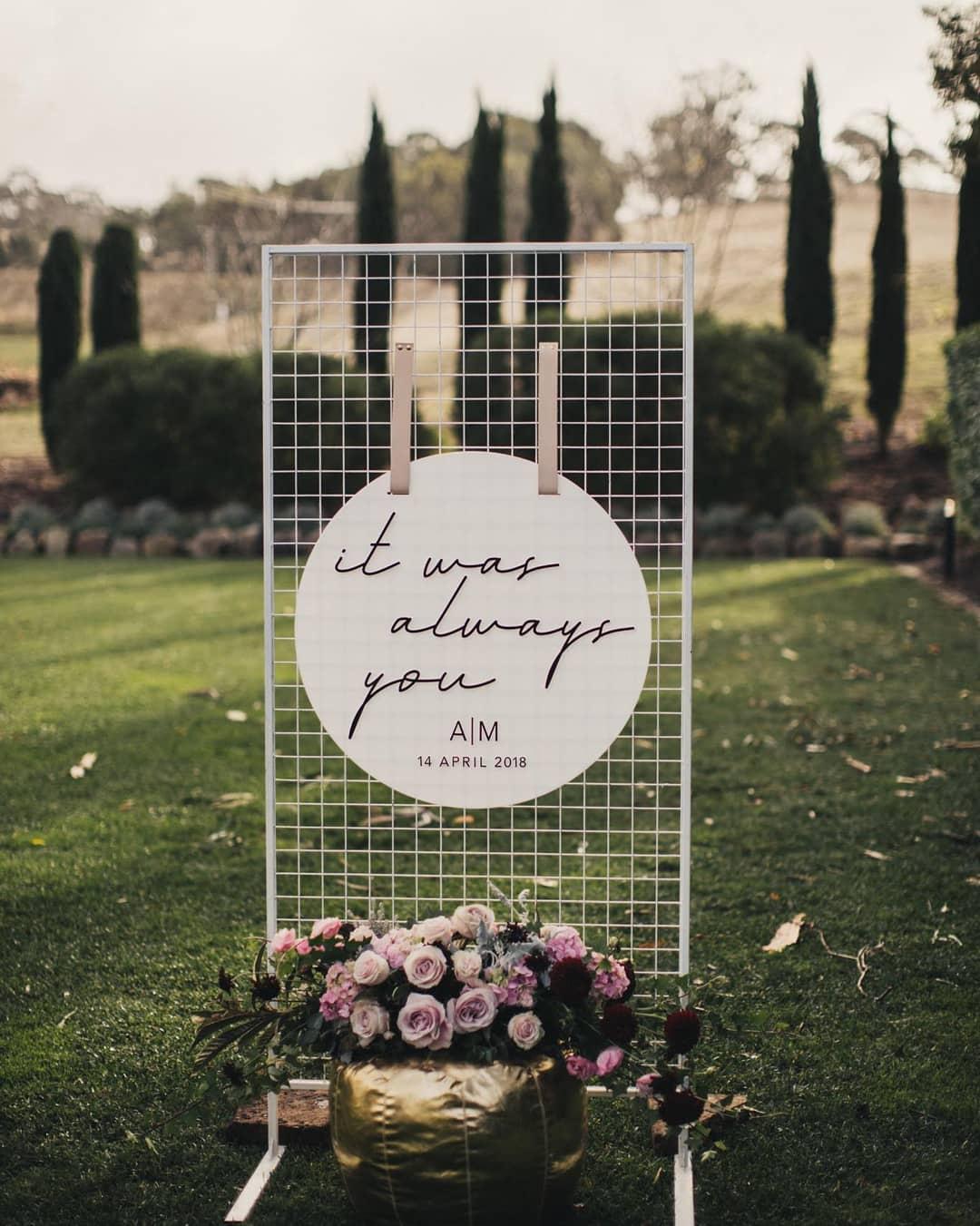 Image Courtesy: Unbridely
If you're a couple who believes in the theory of 'less is more', then we have found the perfect wedding name board for you. Just a simple line or a phrase which means something to the two of you, and your initials can do the trick. This design can never fail to impress because it solves the purpose and looks classy as anything. So, double yay!
Mirror mirror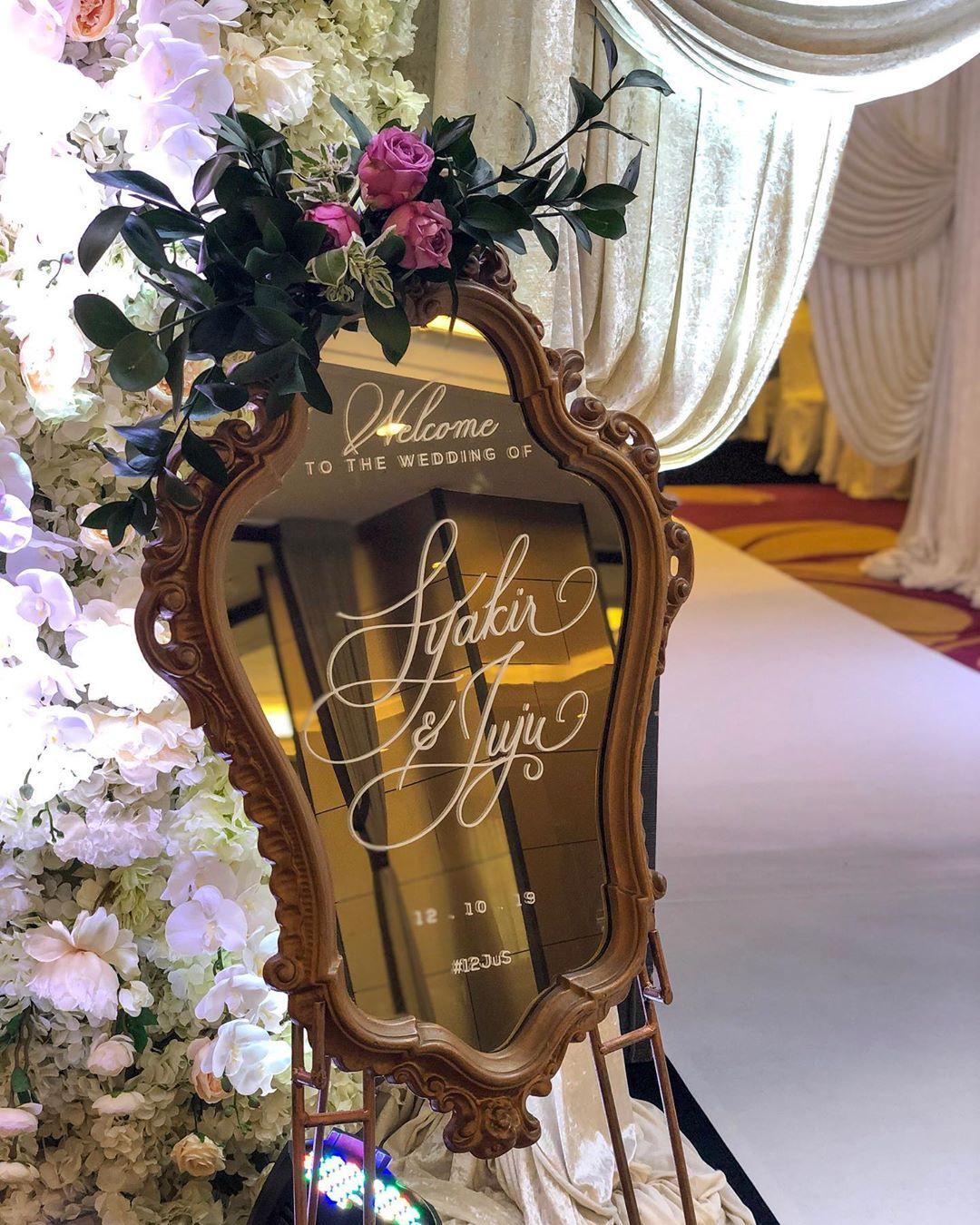 Image Courtesy: Flora Crush Event
This one is perfect for couples who want their wedding to be all about grandeur. This mirror-based wedding name board will look amazing at palatial wedding venues where the theme involves a lot of gold-toned elements. It is made for true-blue royal weddings, the ones we see in movies and swoon over. And oh, if you do decide to go ahead with this design, it will make for a great photo prop for your millennial wedding guests.
Quirky quotes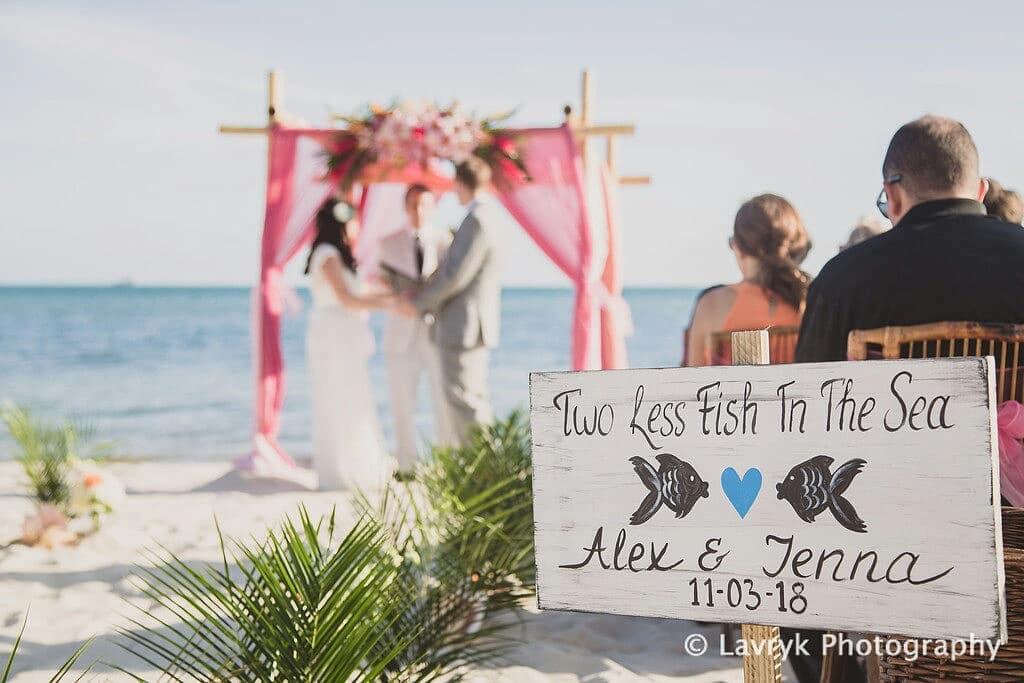 Image Courtesy: iDecor4you
This is another super chic and super quirky design that we came across when looking for the perfect wedding name boards. This is just right for a couple who enjoys humour more than mush. Weddings are anyway very emotional, so it could be a good idea to add some fun elements like these to them, balance it out you know!
Wooden wonders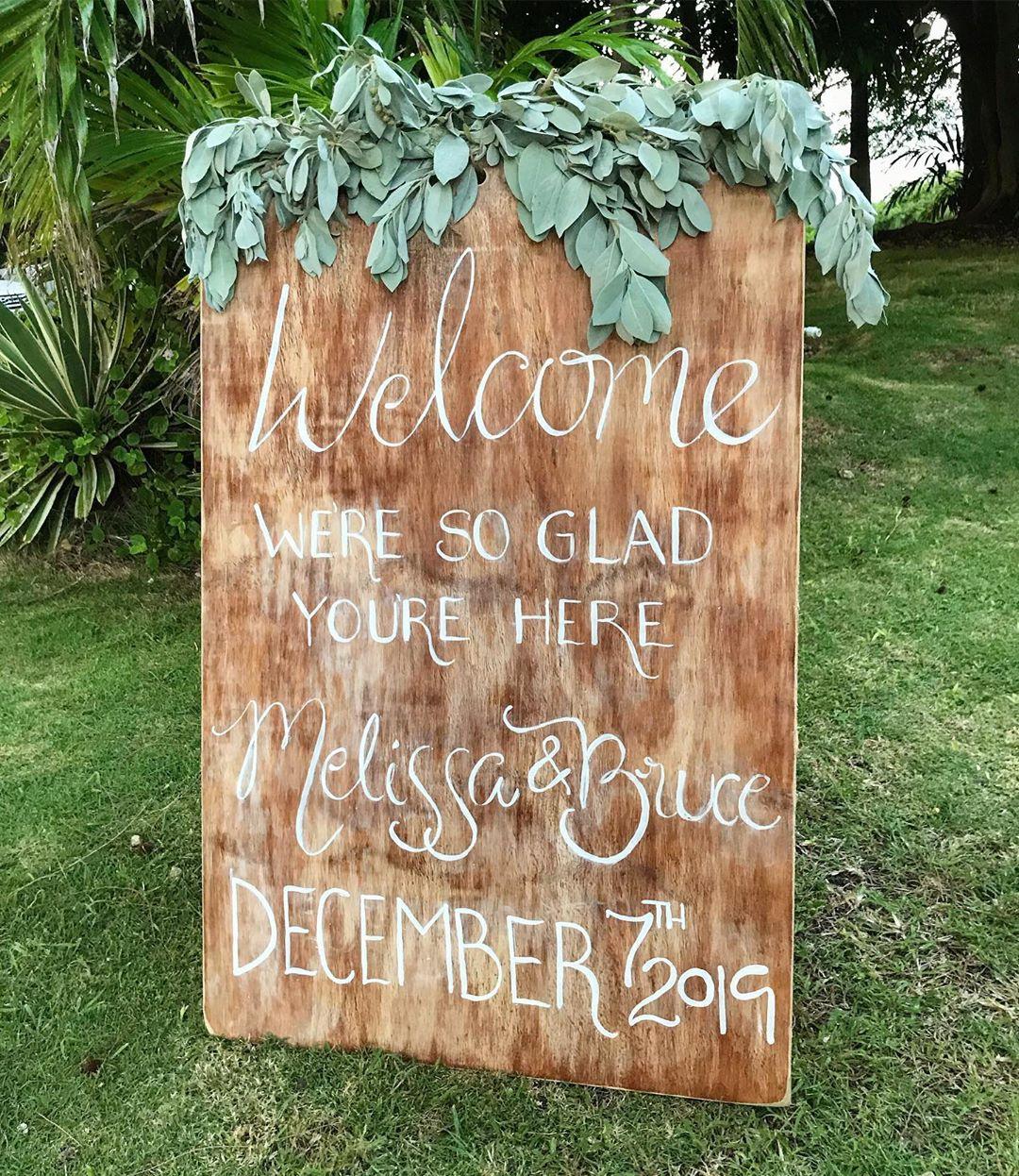 Image Courtesy: Petrea Prints
Last but not the least, this wooden name board adorned with leaves and flowers could be a great option for the couple who is all about nature and its bounties. It will be a great addition to a forest-themed wedding or a wedding which is actually happening at nature and wildlife reserve like Jim Corbett.
So, now you have a fair idea of many different kinds of wedding name board designs that are in these days. We hope these will help you in deciding the theme for your wedding board!
Hire the best wedding decorators for your wedding and make possible these stunning wedding name boards!