It's All Here: Seating Arrangement Guide For An Indian Wedding
The seating arrangement theme that you will follow on your engagement, wedding and reception day will speak a lot about your style and taste. So, here are some ideas for you.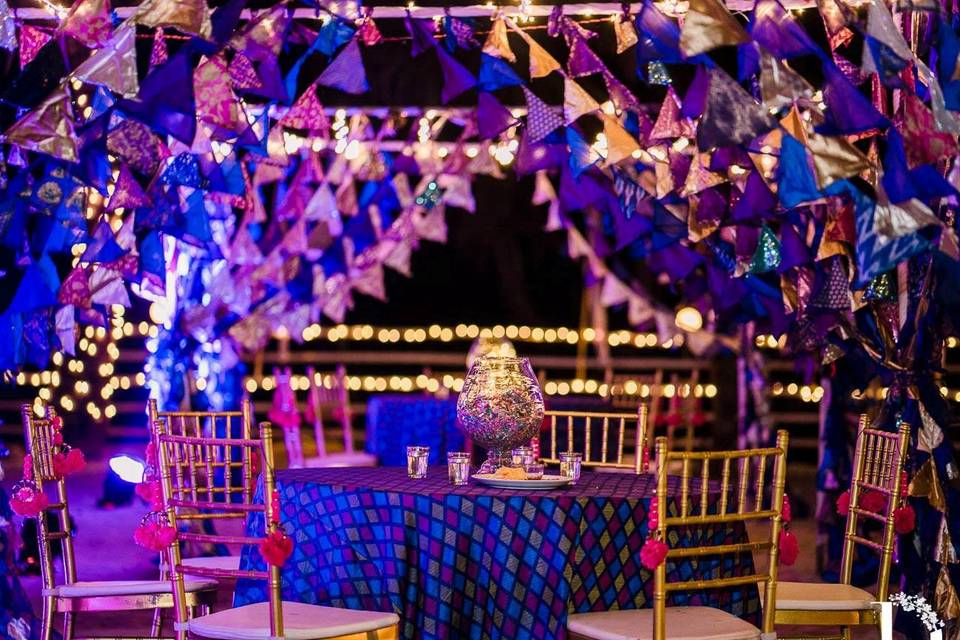 Finally, the dates are sorted. You must be feeling very excited now, after all, it's your wedding. So have you imagined how to decorate the venue? One of the most important factors is to choose the right seating arrangement for your guests so that they can comfortably seat and enjoy every wedding moments. And if you are going to handle everything by yourself, make sure to leave no stone unturned. It depends on what type of function it is and how many guests are going to attend the function.
Make a spreadsheet and break it down into a more logical table arrangement idea to ensure maximum capacity, so that each of your guests has a place to seat. It is very essential to keep the floor plan in your mind so that everyone can get a clear view of all the rituals and functions. Try to make everyone feel comfortable. Make a digital seating chart to get an idea about how the empty spaces can be utilised.
Here are a few ways in which you can make the right seating arrangement for your wedding:
Opt for a different style for different functions
Depending on the function, you can have a lot of fun with your chosen seating arrangement:
1. The Engagement Day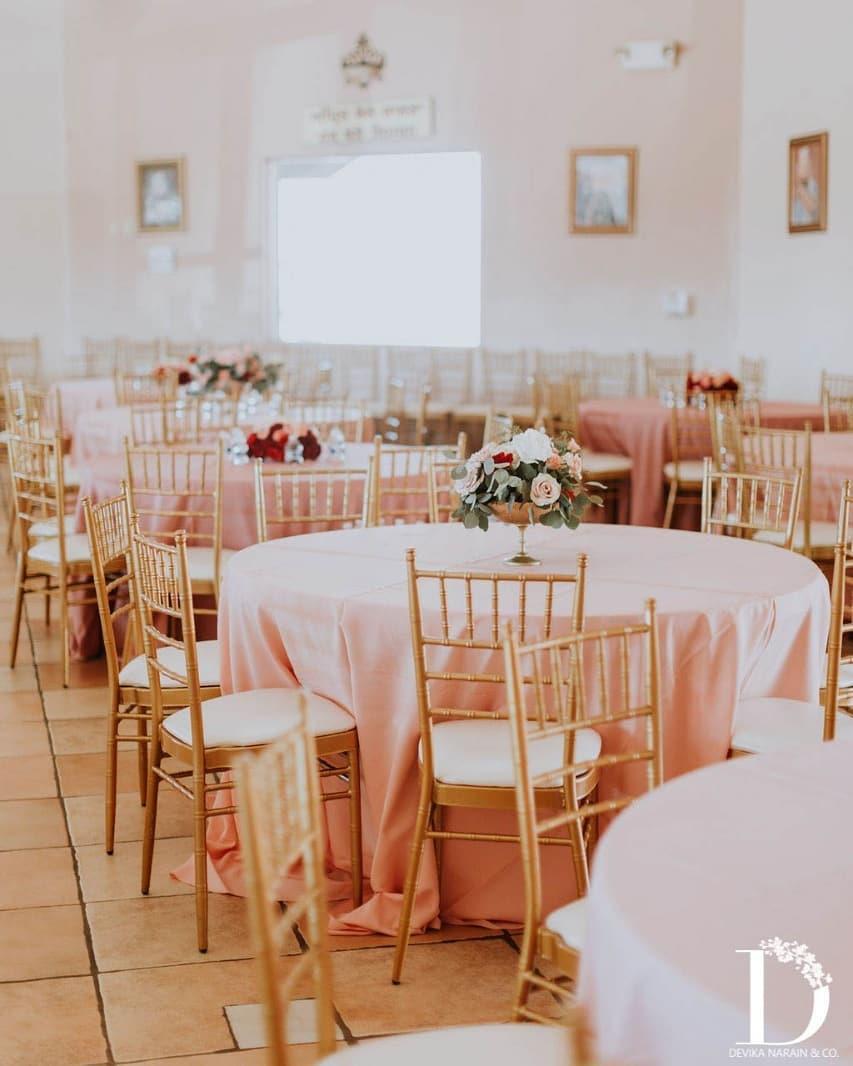 After all, it's your engagement with your beloved, so your dream has come true and you really want to make these moments very special. Theatre style seating can be best suited for your engagement. If you have a huge guest list and you need to accommodate everyone in a limited space, such style works really well. You can arrange performance on stage and guests can enjoy and watch what is happening.
2. The Wedding Day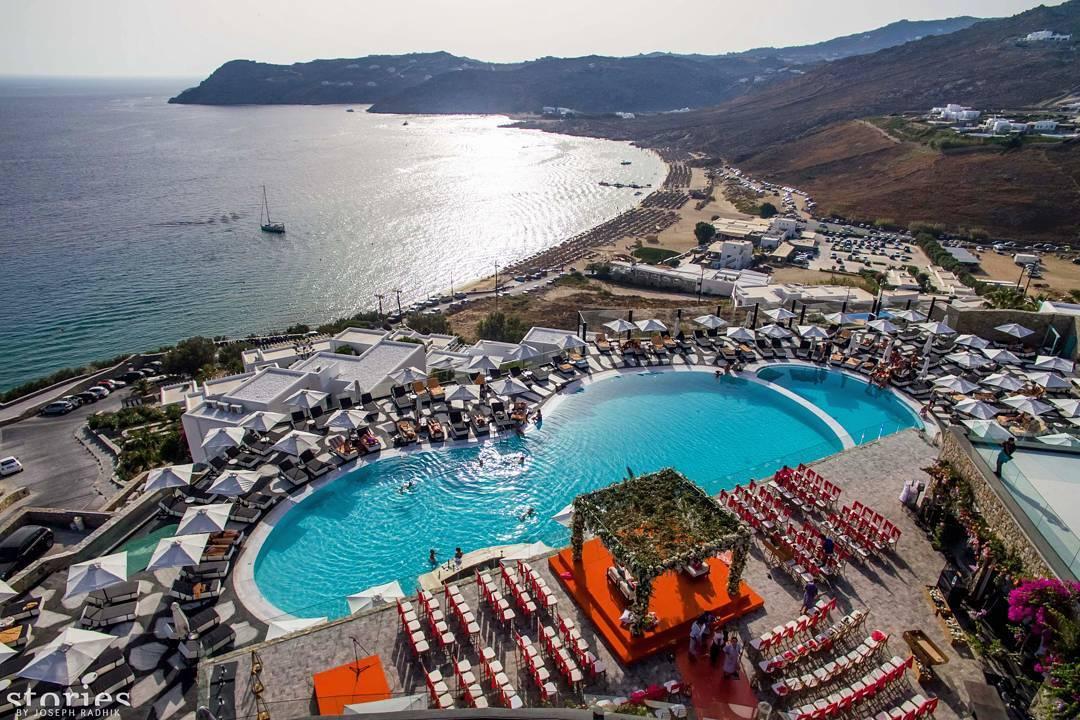 Image courtesy: Stories by Joseph Radhik
The wedding day must be not just picture perfect rather you want everything should be like how you have imagined. For Mehndi, decorate the venue with divan style seating arrangement. Moreover, you can choose a round table or square or rectangular table seating. It not only helps the guests to watch wedding rituals but also allows them to enjoy their food.
Amphitheatre style seating can also work well around the Mandap, as your guests can observe the wedding ceremony without any obstruction.
3. The Reception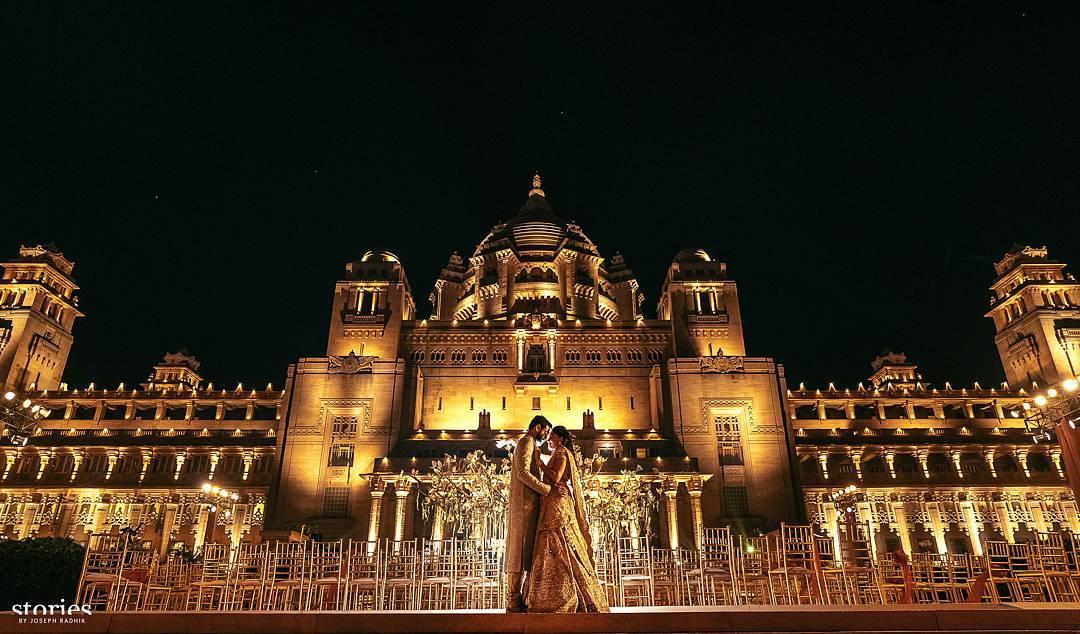 Image courtesy: Stories by Joseph Radhik
Definitely, you are planning a grand reception and you just need to chalk out a perfect layout with the intention to make the plan successful. Figuring out how to set up a safe and secure zone that won't be overcrowded is very important. Generally, a Banquet style or cabaret style is suited for a wedding reception. Consider the couple's first dance, the cake cutting and various other performances so that the guests can see everything while seated. You can even arrange U-shape seating near the dance floor.
Chairs are also very important. Using interesting wooden or Chiavari chairs can add a unique dimension to seating style.
4. Mehndi and Haldi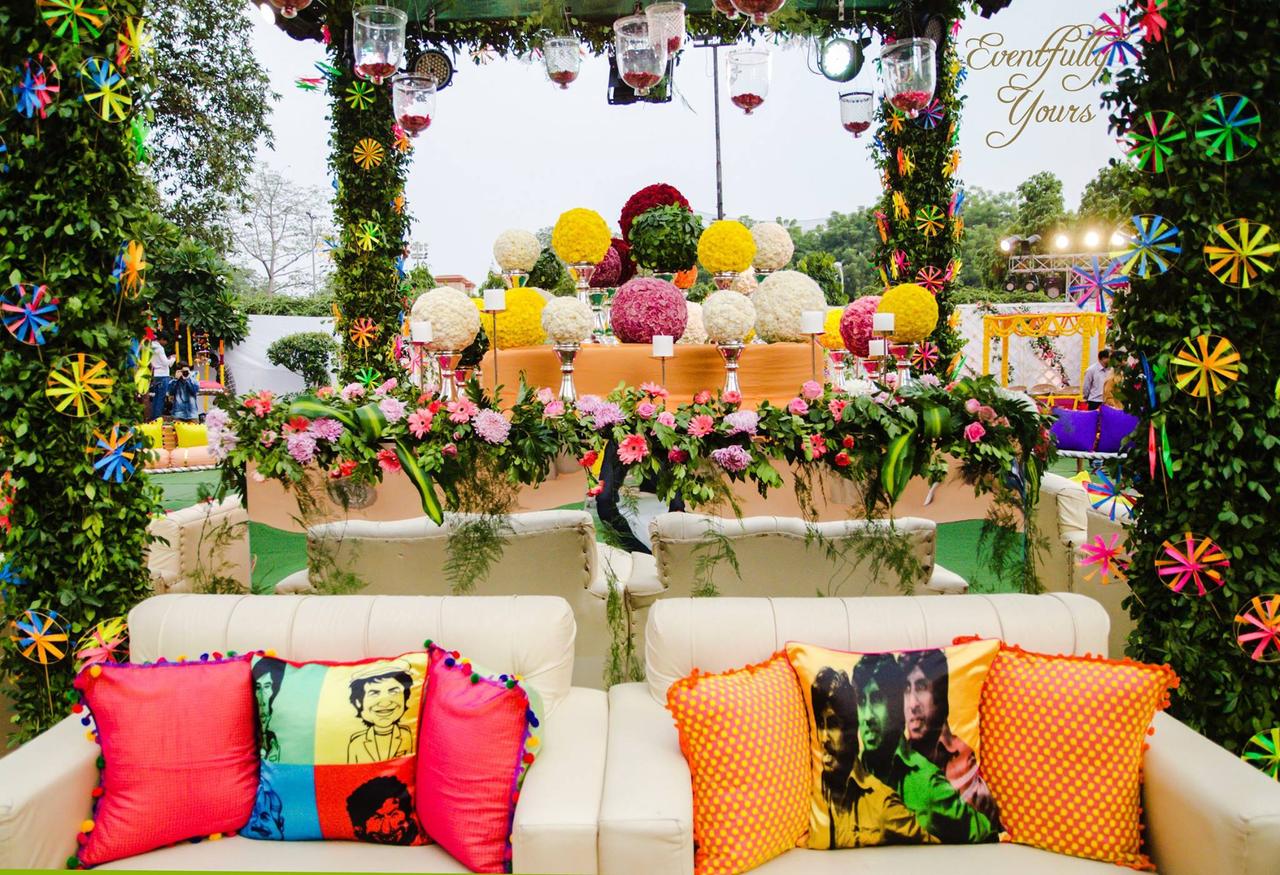 Semi-formal functions like the Mehndi and Haldi ceremony are speakeasy events, where people would prefer to sit with close friends for sometime and catch up, before moving to the next set. So, such functions require small clusters of comfortable spaces like sofas, diwans or even charpoys and mudhas as the default seating arrangement for weddings.
Remember, the idea is to get your guests to interact with each other, even as they mill around to the Mehndiwala or fill up a plate of snacks and savouries.
5. Sangeet function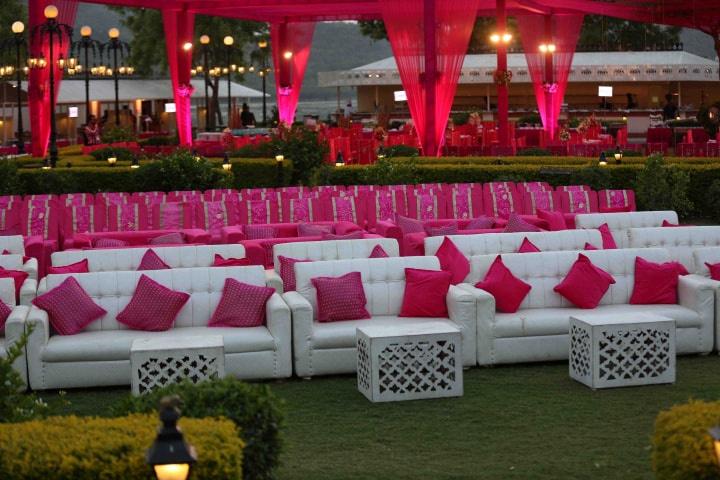 The seating arrangement for your Sangeet function depends on the kind of Sangeet dance performances which have been planned for the evening. Here, the focus is to get guests a prime seat where they can catch the action on the stage with ease. A set of round tables here, might break the attention away from your function.
Get your set of seats arranged in aisles facing the performance stage or dance floor - these could a mix of sofas and seats, seats for all or even comfortable diwans, if you want to give your guests an informal, relaxed vibe.
Get an idea about different seating style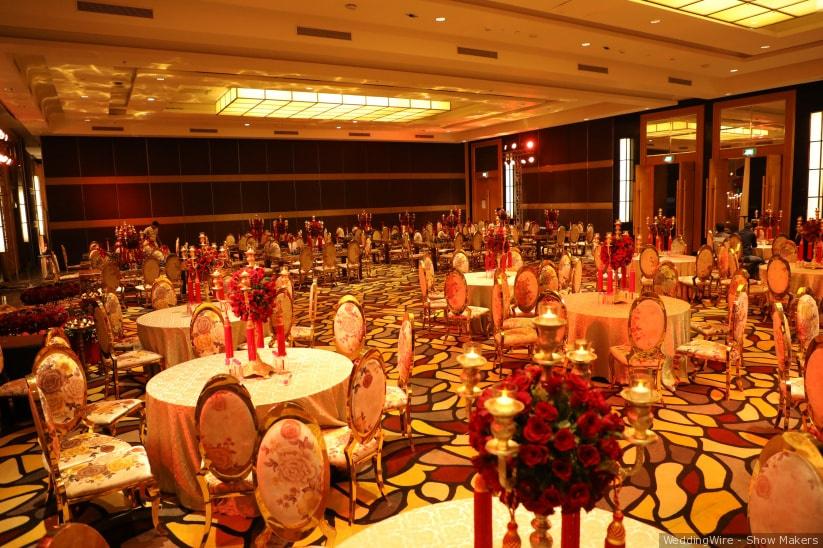 1. Theatre style seating
If you like a simple seating arrangement, then it can be perfect as the chairs need to be aligned in straight consecutive rows. All your guests can keep an eye on the wedding rituals directly. It basically provides the maximum capacity to accommodate people in a single room or hall.
2. Round table seating
Wedding planners can suggest you two types of seating style. One is banquet style and another is cabaret style. The former one is almost the same as round table dinner and audience can easily face each other and interact amongst themselves. But some may need to turn their head for watching wedding functions. Cabaret style is similar to the banquet style. The only difference is that every table has an open end so everyone can face the stage properly. Such a style makes it easy to serve food and drinks while being unobtrusive.
3. Amphitheatre style seating
In this style of seating arrangements, seats are arranged around the Mandap, like a Roman amphitheatre. Now, this style is trending as the arrangements are made so nicely that every guest can watch the wedding without any hindrance because the mandap is at the centre and the seats are around it.
4. Lounge style seating
You can decorate the entire place with stylish coffee tables and sofas. Such infusion will induce a casual kind of atmosphere on your wedding day.
5. Divan style seating
It is also known as the Takht seating arrangement and in these kinds of seating style mattresses are decorated and use. It gives that Indian flavour to the wedding and is apt for functions such as your Haldi or the Mehndi ceremony.
In Indian wedding functions, a perfect seating arrangement layout can actually make the venue unique and allow the audience to enjoy a cool panoramic view. Be creative and imagine how you can incorporate the ideas for a larger layout as right positioning influence everything that's set up in the venue.
So, what seating arrangement will you prefer for your wedding day?