Getting Hitched Soon? Know the Significance of a Marriage Date Calculator in Weddings
If you're planning to get married soon, you may want to know a few things about marriage dates and time. Read on to know about the significance of a marriage date calculator in weddings and why you need one.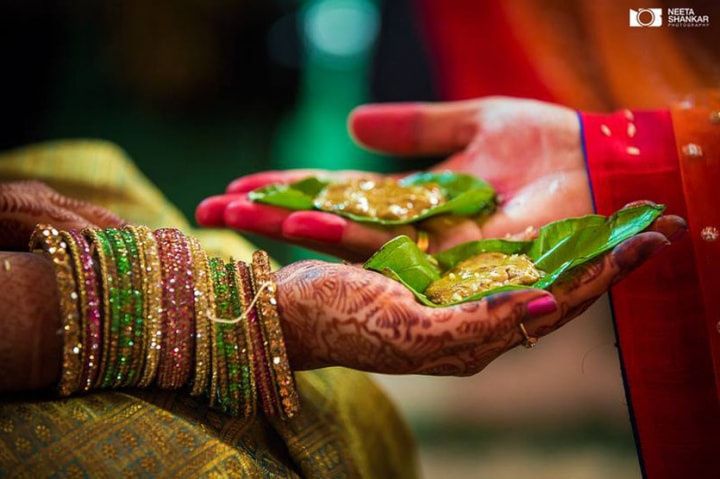 There's a very simple quote by Rick Springfield that says, "If the timing is right, and the Gods are with you, something special happens"
Philosophically speaking, the right moment is all you need in every step in your life. Similarly, the right time and date at a wedding are considered to be just as much significant for a happy and content life. Numerology, astrology and planetary movement calculations are momentously taken into account before a marriage date is fixed. So if you're all set to tie the knot this coming year, you might be interested to know a thing or two about the different elements and importance of a marriage date calculator. Read to know:
1. Importance of the Muhurat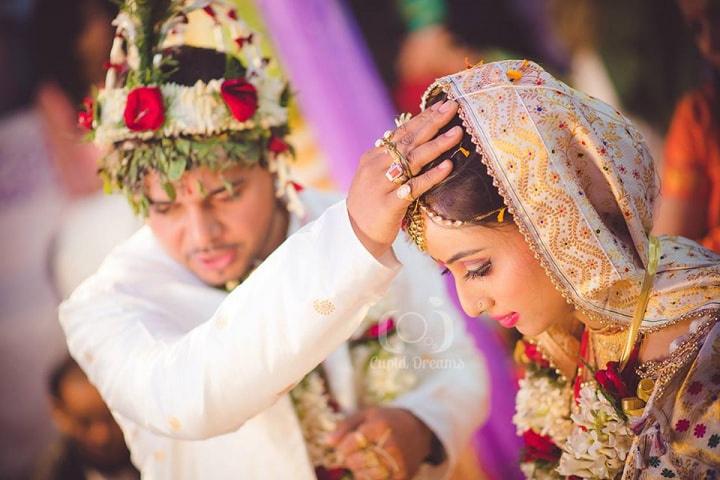 Analysing the date, place and time of your (and your partner's) birth, the auspicious date and time of marriage is calculated. Although a marriage date calculator might give some generic results too, and certain natal charts may clash. That's why it's advisable to consider the results in their totality. Talk to your family astrologer to understand the particular positive dates and times of your marriage. Take a look at the auspicious Vivah Muhurat of 2019 for a heads-up.
Some names: Bhrigujyotish Sansthan (NCR), Aadishakti (Bangalore), Astrology prophets (Kolkata).
2. Clash of the Planets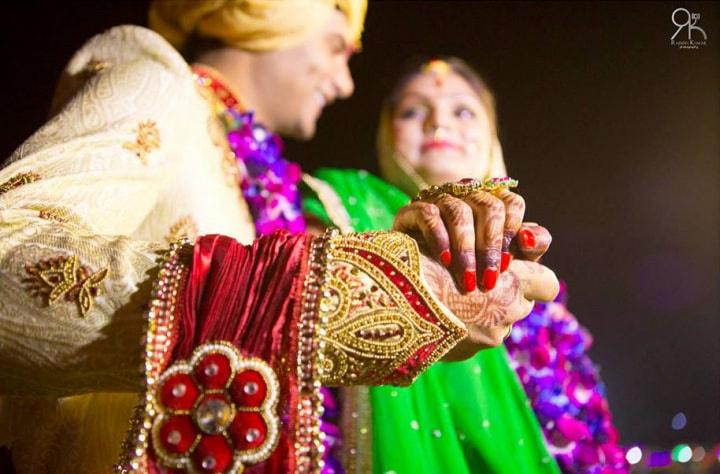 As per the Vedic astrology, the planetary positions and movements are an important element to be considered in a marriage date calculator. In Hindu weddings, while certain positions of planets are favourable deciding factors, others are not. Some astrological combinations based on the planets also predict the delay of marriage and hence should be taken into consideration. For example for grooms, the seventh house, its Lord and Venus' position determine the time and nature of the marriage. Whereas in case of the brides the seventh and eighth houses, their Lords and Mars predict the marriage destiny.
Some names: Dr. Sohini Shastri (Kolkata), Surabi Astrological Bureau (Chennai), Astro-Palmist Satish (NCR).
3. What's your number?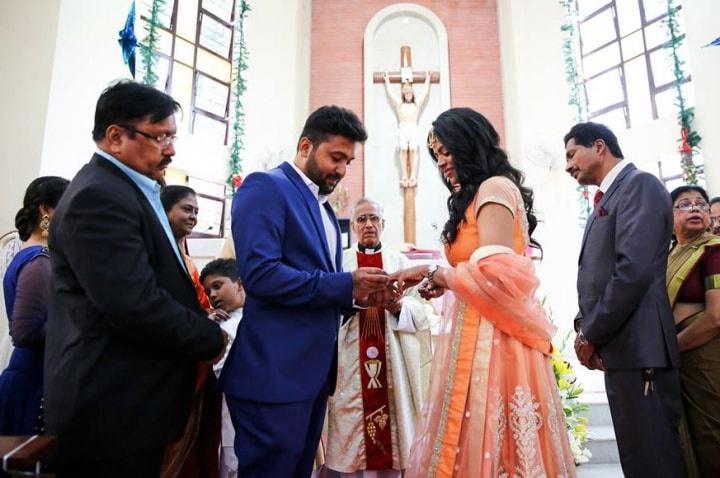 Apart from Hindu weddings, numerology sometimes plays quite a pivotal role in Christian weddings in India too. The numbers like yours and your partner's birth date, year, etc. are used in the marriage date calculator to analyse the ideal date for your marriage. The practice of numerology has its ancient roots in science and philosophy. The sole purpose is to find a suitable day that ensures a long, healthy and loving relationship in your marriage.
Some names: Aneesha Sareen Tarot reading centre (Mumbai), Vedic astrology and Numerology by Tomar (NCR), RG World of Astrologer and Tarot by Rrachita (NCR).
4. Let there be Luck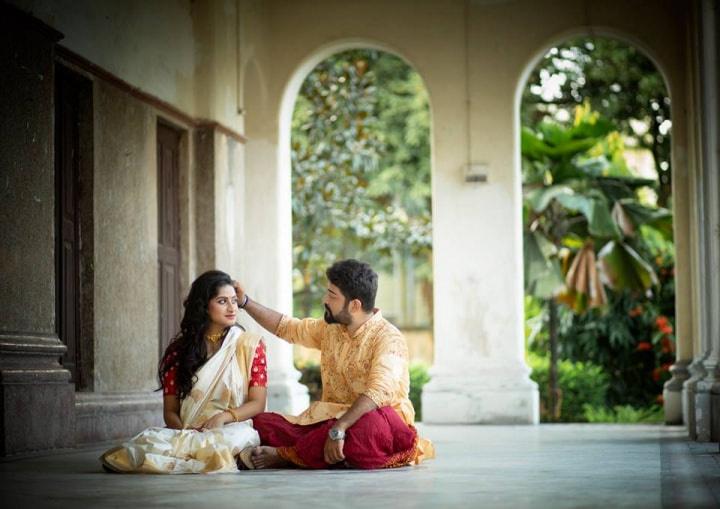 Based on the lunar calendar, some days are considered luckier than the others. Generally, if it's a full moon, that day is believed to be a good day for marriage. However, certain full moon dates are more preferred in a marriage date calendar. For example, March 21st is a Super Moon which brings good luck and fortune. So if you're planning on a spring wedding in March with beautiful floral arrangements, you might just consider doing it on a Supermoon night!
Some names: Ritu Kantawala (Mumbai), AstroAgami (NCR), Free Kundli and Occult Master (Ludhiana).
5. 'Convenience' factors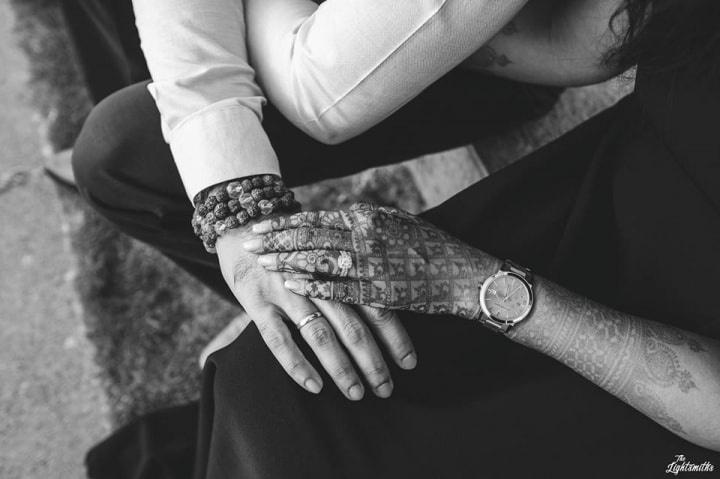 If you're not much into the whole astrology or numerology thing, there are still some important "other factors" which need to be taken into account in a marriage date calculator. Like the climate, off-season discounts, exam months and popular dates. Say if you're having a destination wedding in Goa or a royal Jaipur palace wedding you cannot plan it in the summers, can you? In that case, dates between November – February would be a perfect time. On the other hand, if you want your lovely little nephews and nieces to be part of your wedding, you must avoid the exam months of March - April. Just be sure you fix your marriage date as per the convenient wedding seasons.
A lot goes into the process of fixing a date for an Indian wedding. This is the first step between the two families which is followed by all the cheerful wedding rituals and traditions. Whether you go for the traditional way of sitting with your family astrologers and fixing up the date or you just decide your wedding date on the basis of other factors...it's up to you. Whichever route you choose, your marriage date calculator is a supporting tool to make your wedding planning easier. It's important you discuss among both the families about your ways of fixing the date and respect each other's beliefs.
If you haven't hired one yet, take a look at our vendor's list for wedding Pandit.