How to Propose a Boy? - Know Creative Ways to Propose a Guy
Who says only the man has to pop the question? Girls, these ideas will legit solve your problem of how to propose a boy. Take the lead and give your man the surprise of his life!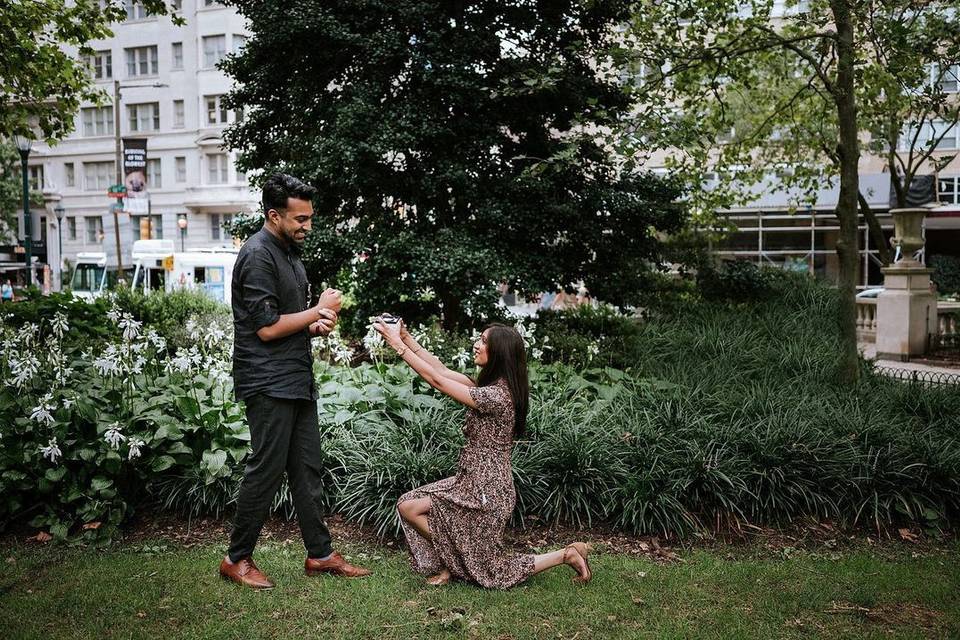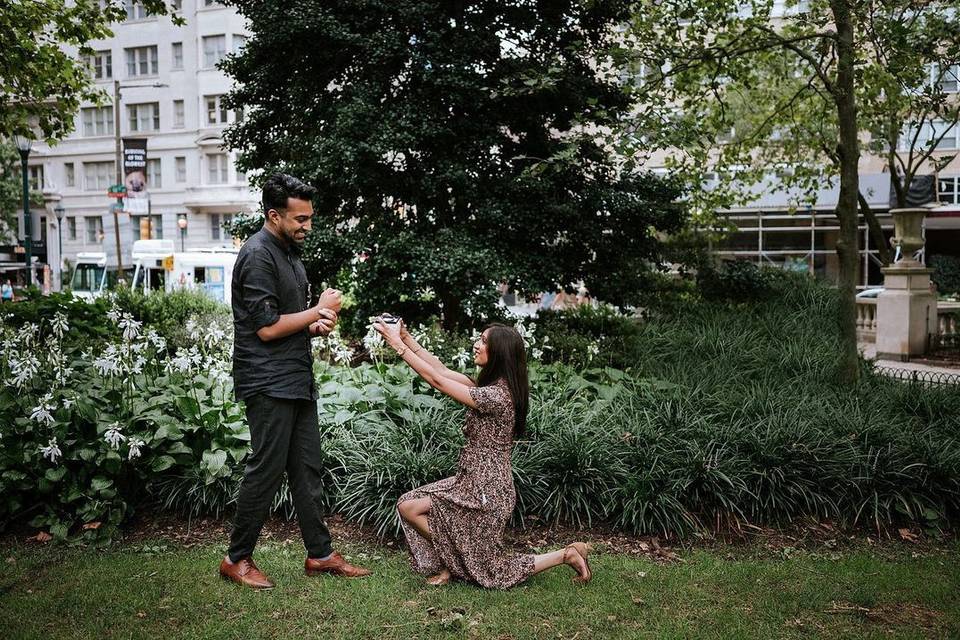 Image Courtesy: Charmi Pena
Traditions are beautiful, and it does feel great when your boyfriend traditionally yet cutely proposes to you using all the romantic quotes and ideas. But what if you're the kind of couple who loves to try new things, take the lesser travelled paths and create your own trends? Then you would definitely like to begin your journey with an unconventional love story, wouldn't you? And for that, you need an off-beat proposal story too!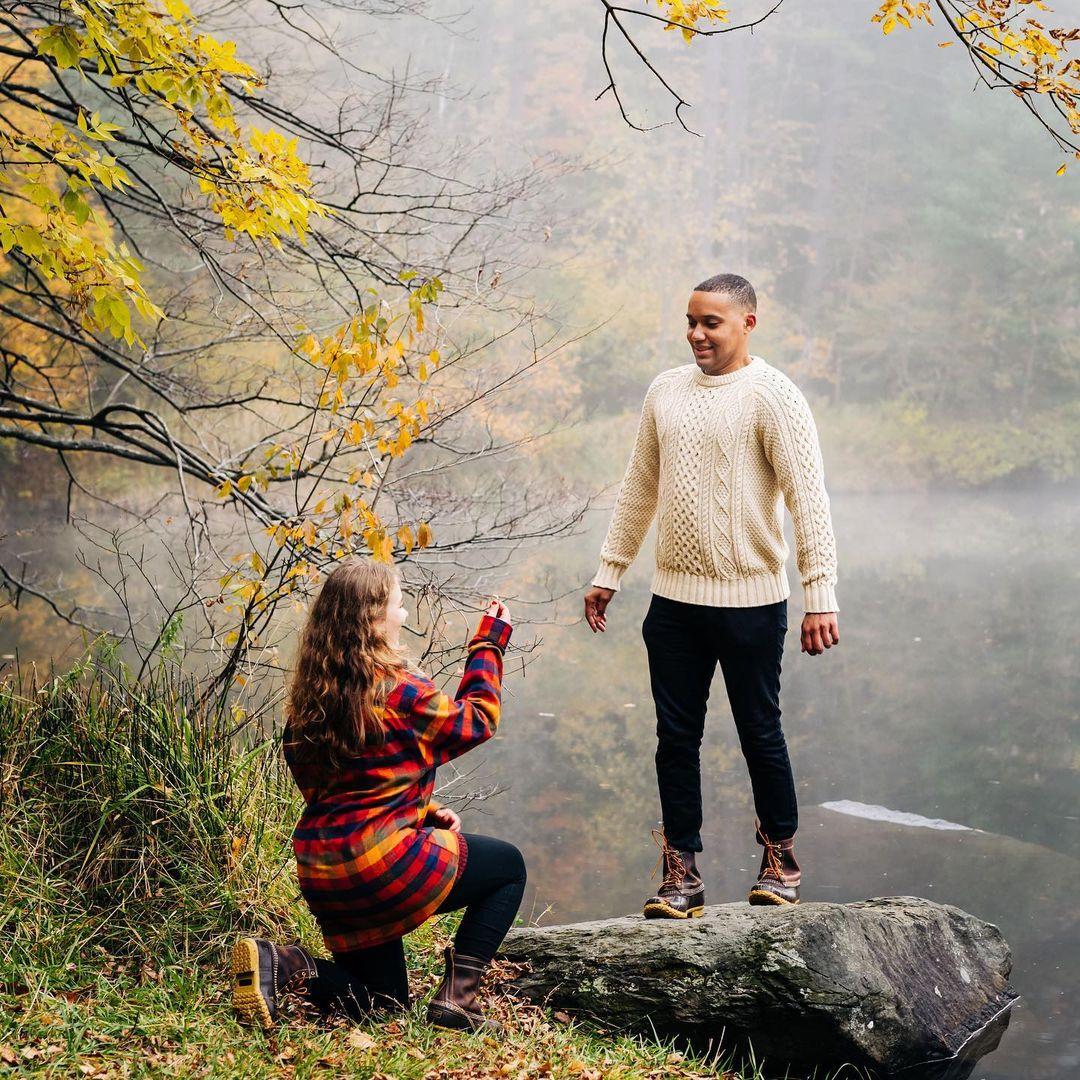 Image Courtesy: Anton and Natalie Photo
So, here's an idea, how about instead of waiting for your fiance to pop the question, you take control and surprise him? If you are wondering can women propose to men? Then the answer is a loud and definite YES! Are you excited to try a reverse proposal where women propose to men? Read on to for some creative and fun ideas on how to propose a boy. Begin your preps, already?!
How to Propose a Boy on Text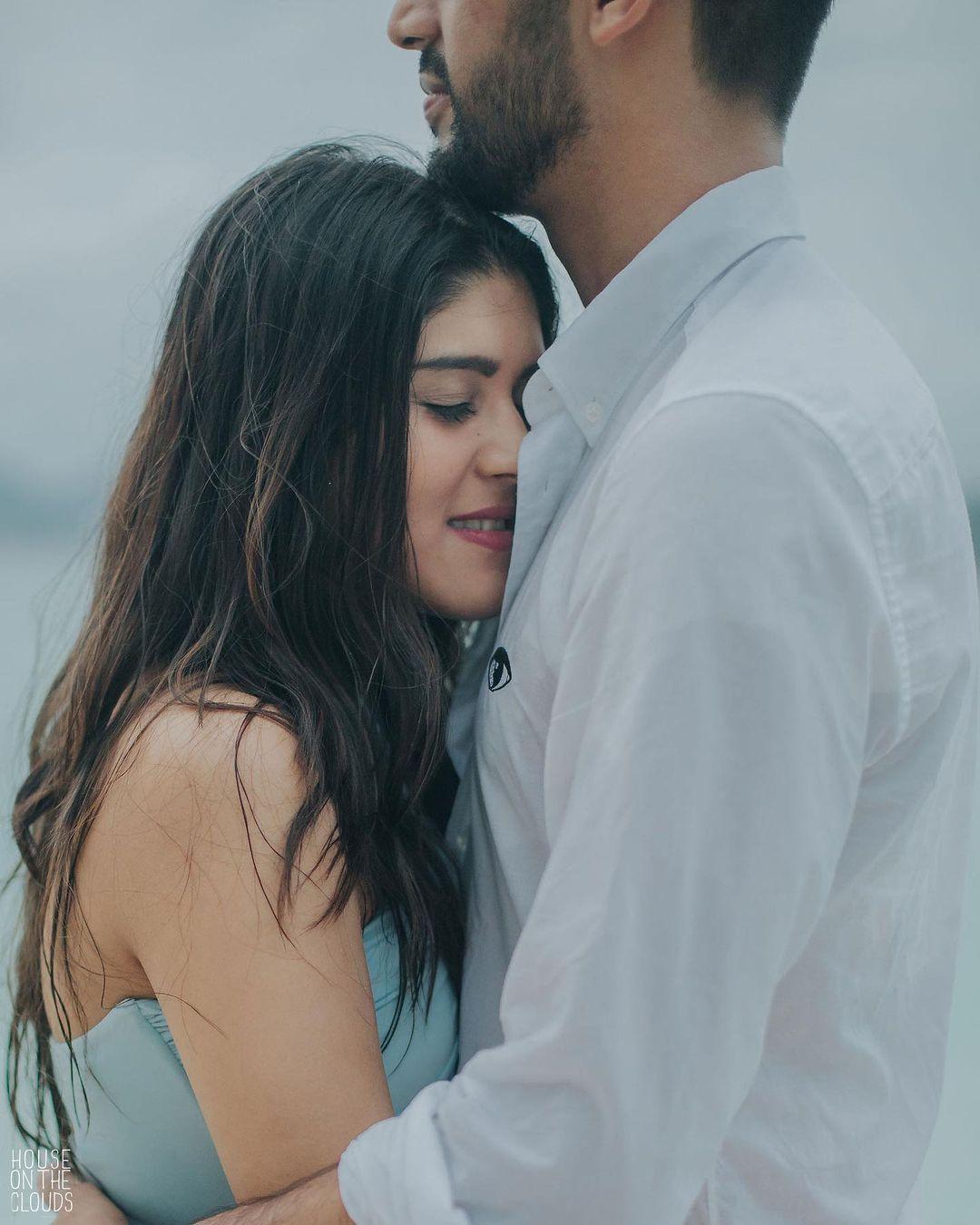 Image Courtesy: House On The Clouds
For the millennials out there, love through the screen has never been off the books. You could meet all you want but still, keep texting each other because nothing like sharing every moment of your life with the love of your life. Not only that, if you are that woman who is the other half of a long-distance relationship, you must be wondering how to propose a boy on chat? Make sure the parcel with the ring is already on the way and start sending them sweet messages throughout the day and that, my dear reader, will be your answer to how to propose a boy on chat or on text.
Right when the bell tings with the ring box being delivered, propose the boy on text! You could also try this if you are planning to propose a boy on phone.
How to propose a boy in a letter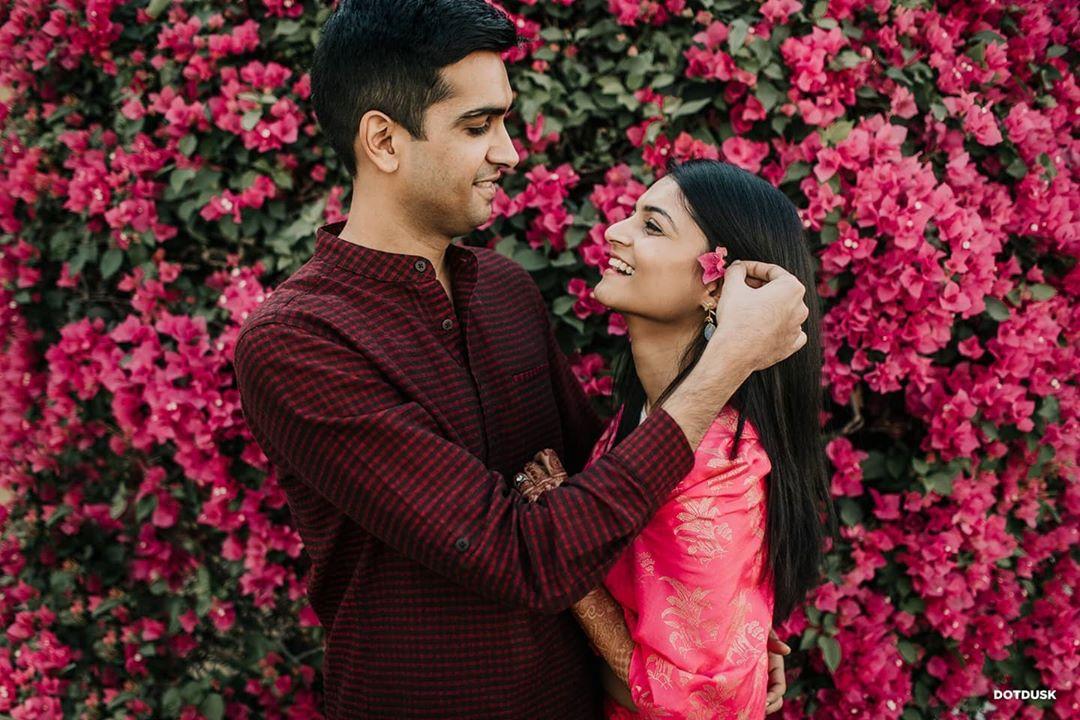 Whoever said love letters are old school were obviously right. Love letters are indeed a classic way of expressing one's feelings. Love letters work like magic. Ever heard your grandparents tell a story where they sprinkled the letter with their perfume so it smelled of them when the other opened it and teared up? Same! Living in the retro spirit of love and romanticism, say it with a heartfelt letter to your better half and don't forget to spray that perfume you usually wear. The letter is also the most ideal answer to how to propose a boy indirectly - without having to face him and getting nervous.
We have a pro tip: Look for how to propose a boy quotes on Google for inspo!
Wrap the ring in the same envelope and wait for him to read the letter and look at you with love in his eyes that says a definite YES! You could add a flower and throw in some heart-melting how to propose a boy quotes too for a heightened reaction. You'll have a one in a million "How I met Your Mother Story" that starts with "So this is how to propose a boy with letter."
How to propose a boy for marriage with a song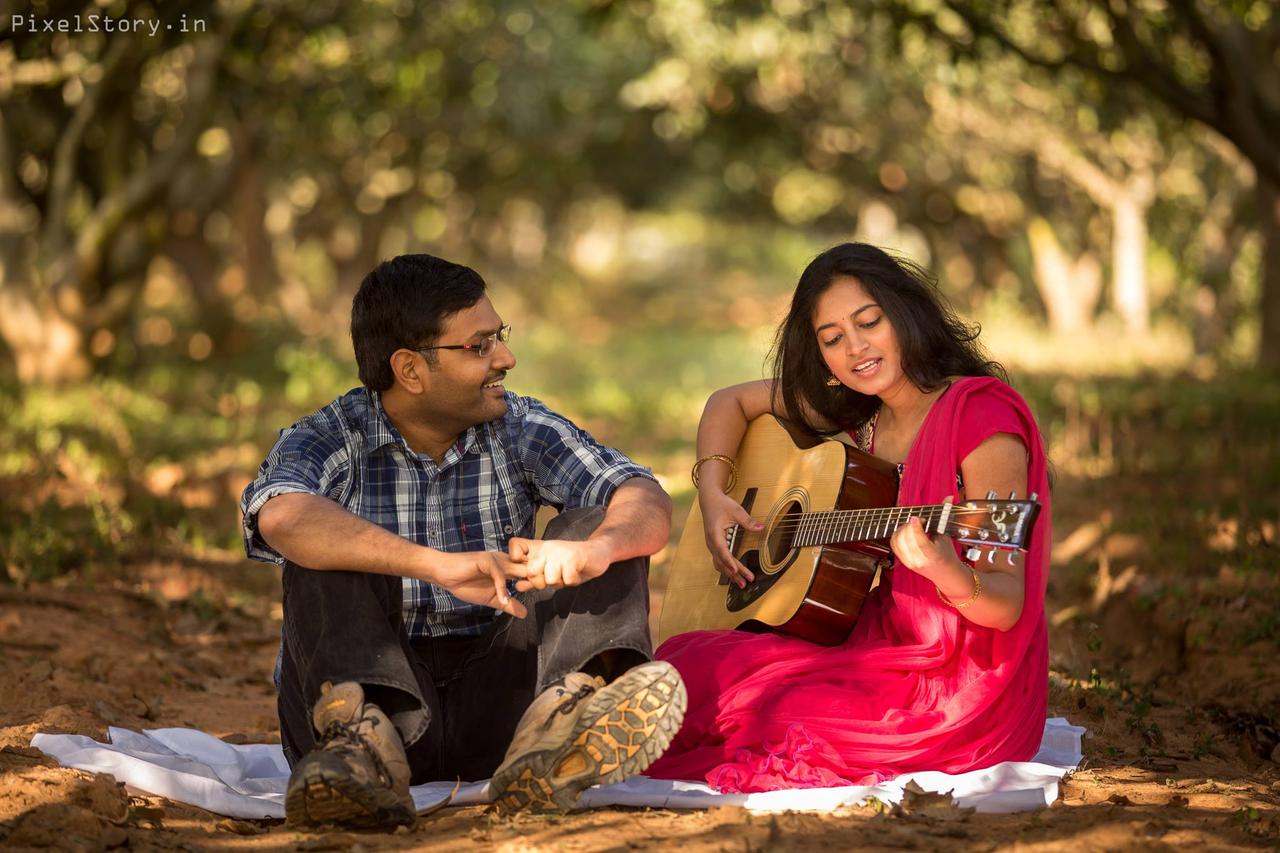 If you have a musical inclination and your singing has always awed him, there couldn't be a better idea to propose him! If you're wondering how to propose a boy for marriage that would catch him totally off-guard (in a good way), how about this? Plan a casual date at a pub or a karaoke bar.
Talk to the staff in advance and at one point, take the microphone to propose your boy for marriage! Sing a song or say a few romantic lines for him from a romantic poem. Include everyone in the pub in your own love story. His expressions would be priceless! You might also get a few free drinks from some strangers who are romanticists!
How to propose a boy over drinks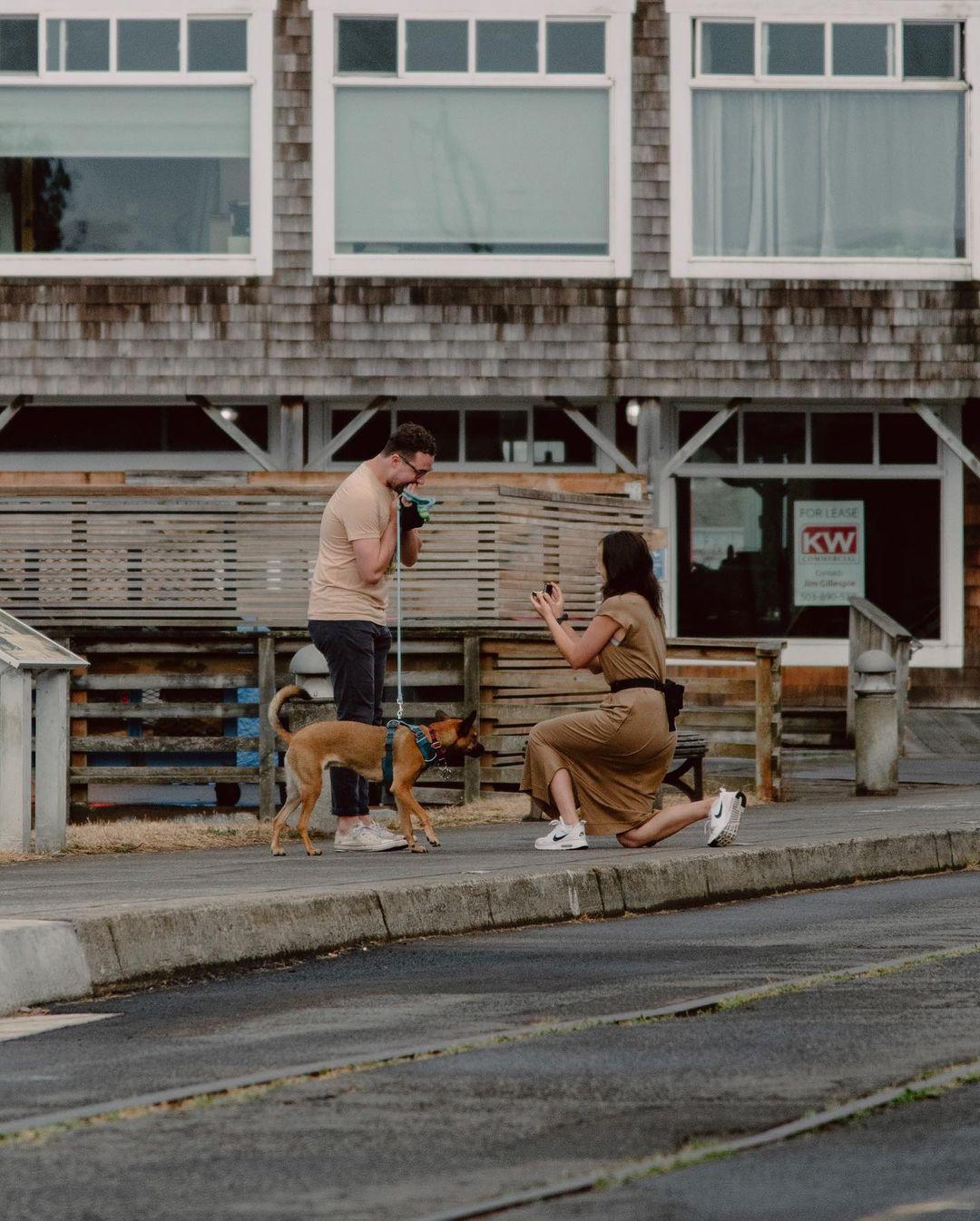 Image Courtesy: Anne Marie Elliott (@annemariebythesea)
Hide the ring in his favourite beer! If your man loves his beer (not to generalise but like almost every other man on the planet), here's an idea on how to propose a boy in a funny way that you can try. We've all heard about the classic "hiding the ring in a champagne glass" idea. How about you tweak this custom a little bit by replacing the champagne glass with a beer mug? Don't let him chug too fast!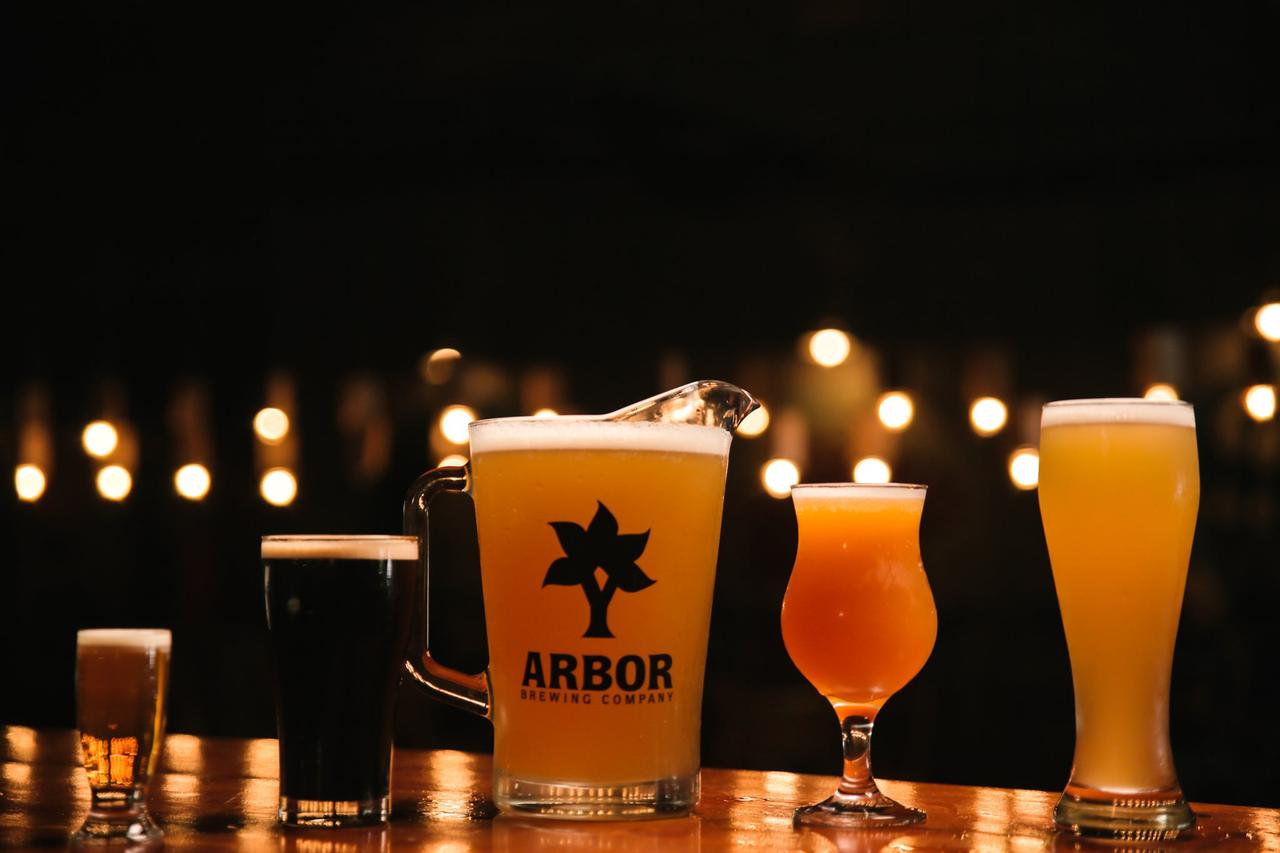 Image Courtesy: Arbor Brewing Company
Plan a house party with close friends, order some pizza, decorate the house with candles and lights for a romantic ambience and drop the engagement ring in at the bottom of his beer mug! Make sure you prepare some catchy love lines to go with the ring!
How to propose a boy in a nostalgic & fun way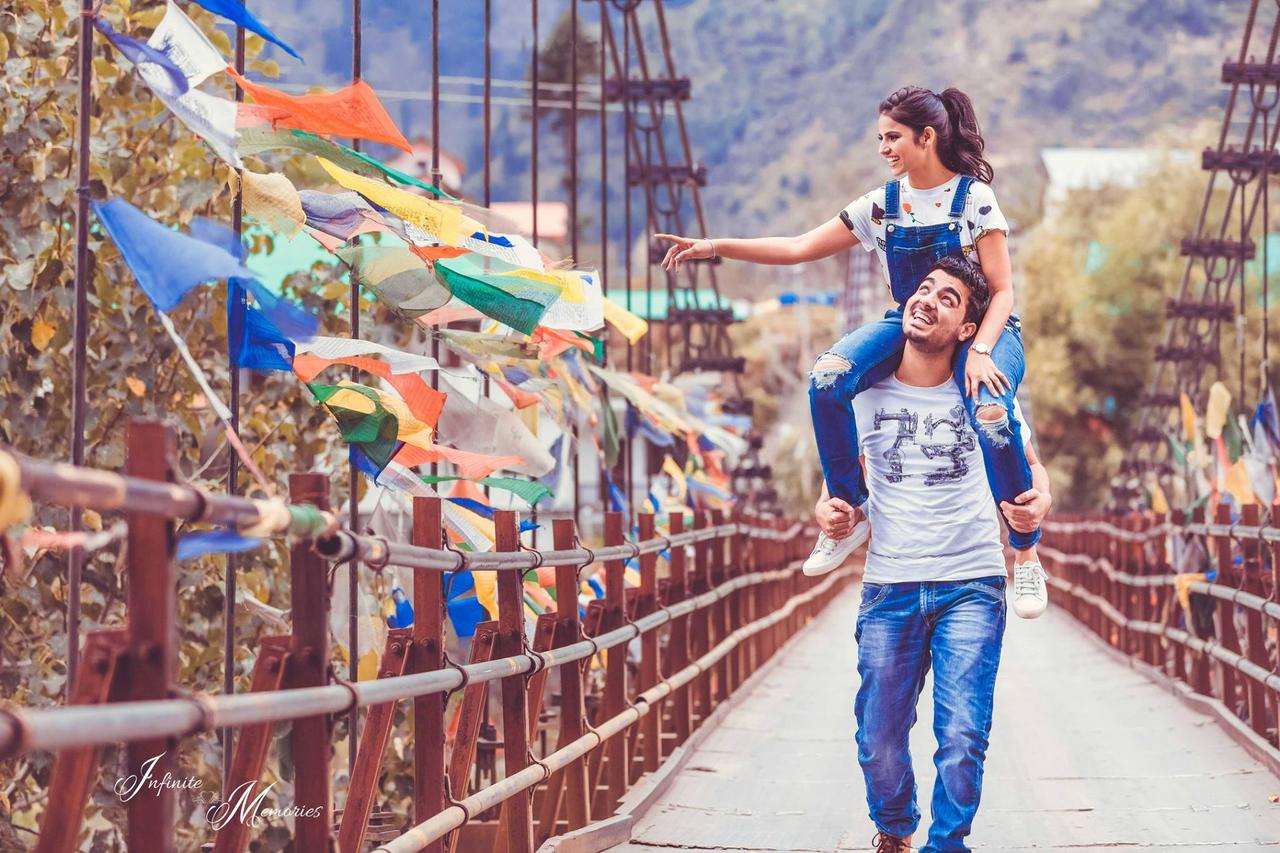 Revisit your childhood and take a trip to nostalgia! One of the cutest ideas on how to propose a boy who's been the love of your life ever since you were kids, is by bringing the kid in you. Take a fun ride on a merry-go-round while treating yourselves with ice-lollies; visit that childhood playground where you used to play, fight, laugh and cry; when it gets dark, ride on a giant wheel and ask the operator to stop it when you're at the top.
That's when you pull all your proposal ideas to ask "The question" to the man of your dreams with the sky above your head! Don't forget to take a lot of cute proposal photos and selfies to make this day memorable.
How to propose a boy with "The way to a man's heart is through the stomach"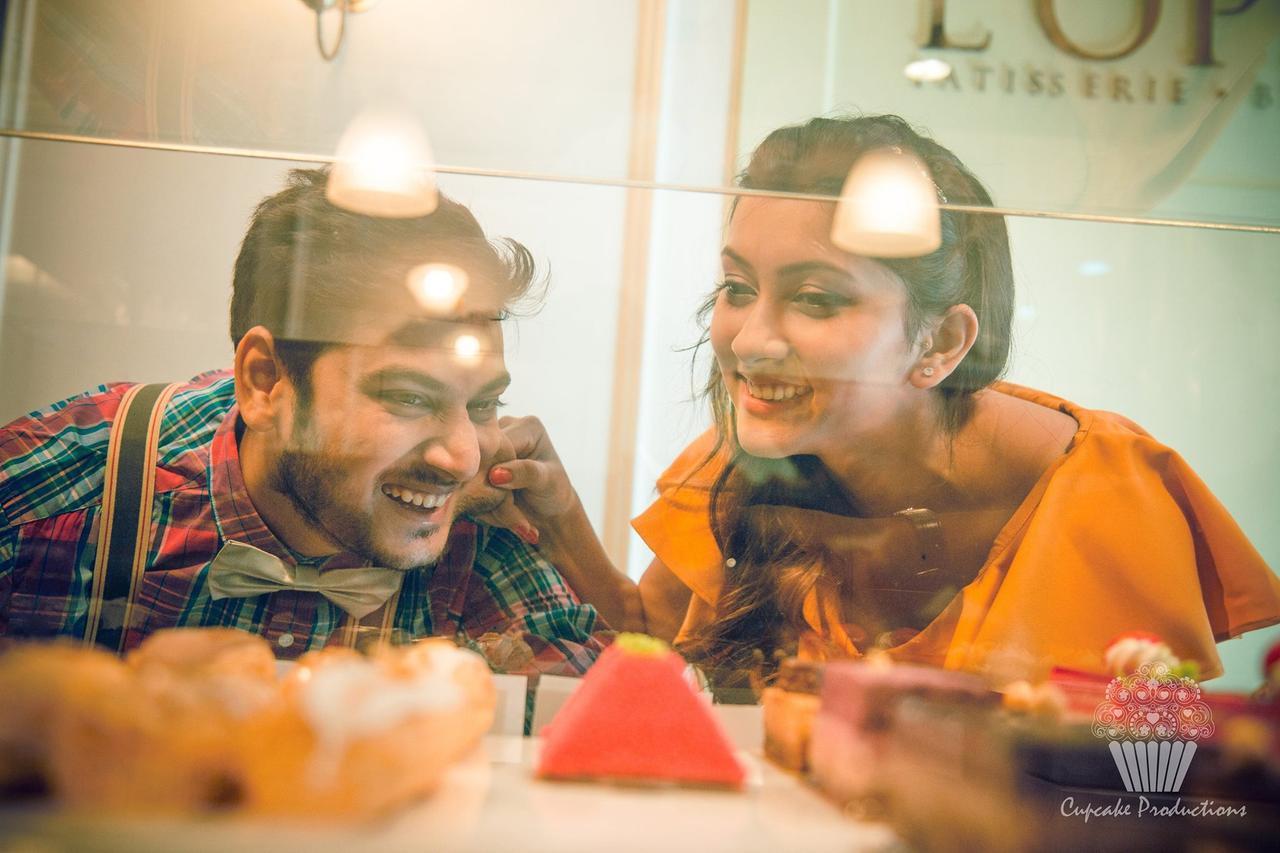 If you're a foodie couple, involving culinary elements in your ideas on how to propose a boy is an absolute must! Prepare a lavish dinner for your boyfriend, include all his favourite dishes (if you're not much into cooking, order in from his favourite eateries), after all, the way to his heart is through his happy tummy.
You could hide the ring inside his steak or dessert or soup (might get a little messy), depending on when you plan to propose. Or you could try something more creative like deliberately losing on "who gets the last brownie" game and let him find out the ring when he wins the chocolate brownie!
How to propose a boy for marriage with a personal touch

Create a little drama, mystery and make your proposal a bit theatrical, if you will! For example, if you are colleagues who fell in love working at the same workplace, make it your stage! Take everyone in your stride and create little skits and scavenger hunts for him to find clues.
And when he finally finds the last clue (i.e the ring), in that very moment, you surrender using words from your heart! Use office props, and stationery items to create the historic proposal story ever! Even if you avoid the three magic words - trust us this idea on how to propose a boy without saying I love you would be a legendary love tale for many future couples!
How to propose a boy in a unique & sexy way

Image Courtesy: Deirdre and Jon
Why not? Especially if you two have been together for quite some time now, take things up a notch because the answers for how to propose your boyfriend are many! Plan a surprise romantic evening exclusively for him. Pamper him with a body massage and a glass of champagne.

Put on some new English songs to set the mood right and show him some of your best dance moves. Maybe even use fun props like feather stoles and hats to give him his own personal striptease show. And finally, ask him THE question. Now you know, how to propose a boy right?
Tips on How & When to Propose a Boy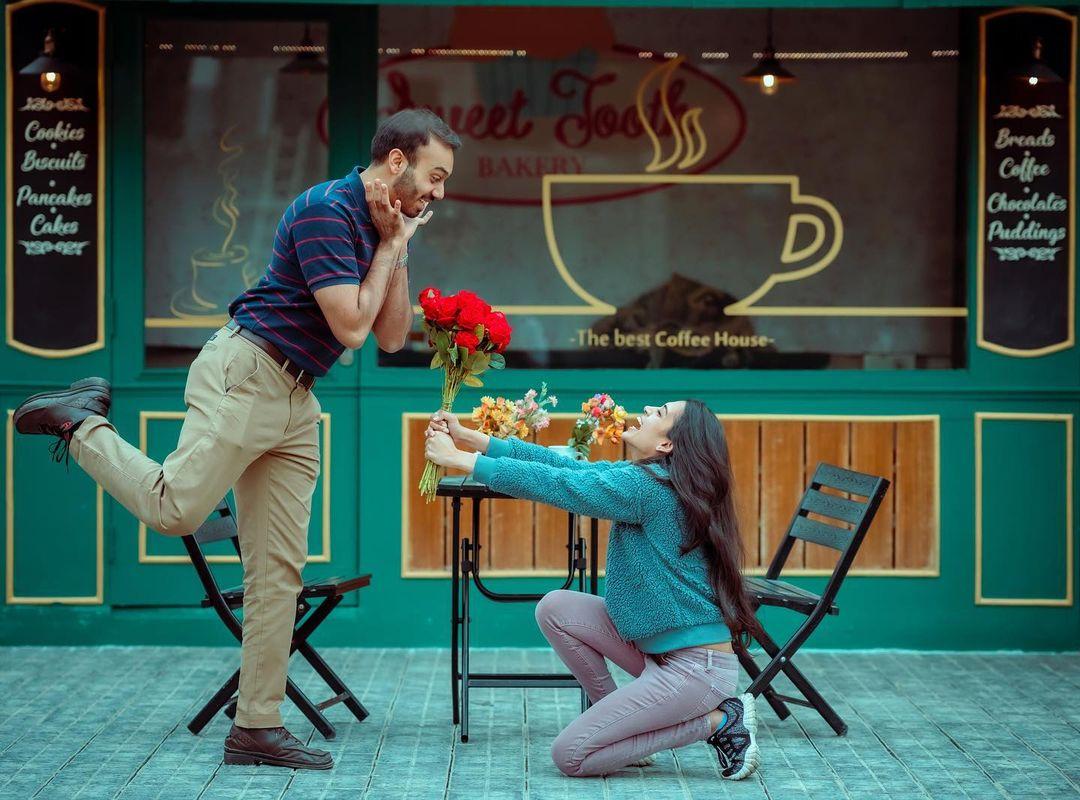 Choose the right time and date to propose a boy - when both of you are available (even if it is supposed to be a surprise).
Make it romantic and memorable - put in your best foot forward to make the proposal an unforgettable one that gives him butterflies every time he recalls the moments.
Ask the question - Plan it thoroughly before jumping right into it. Make prior arrangements and ask THE question when the scene is perfect.
Say it with a love letter - Start dropping hints to make him comfortable with the idea and for you to be confident, we suggest use propose day quotes or say it with a love letter that you can read out in front of him or send him if it is a long-distance relationship.
Get into the shoes of your guy - Make an effort to get to know his family, favourite interest at that point of life and so on to plan it right. Get into the shoes of the guy to be on the same page while you plan on how to propose a boy.
Be prepared for rejection - Now while we are prepping you for the best, which is a big YES, you must also be prepared for rejection to come your way due to minor or major reasons. Be a sport and try to take it in the calmest and most composed way possible to leave no bad blood. You can also spend some time and think of ways of coping with the circumstances thereon.
When you finally decide which "how to propose a boy" idea you're going to use, ensure a few things. Every couple has a different chemistry and definition of romance. Choose a proposal way that defines your personality as a couple. Make sure you know your partner's taste and preferences well before picking a particular idea. You might even want to take a look at how to propose a boy in Hindi if the two of you (or at least he) is a Bollywood buff.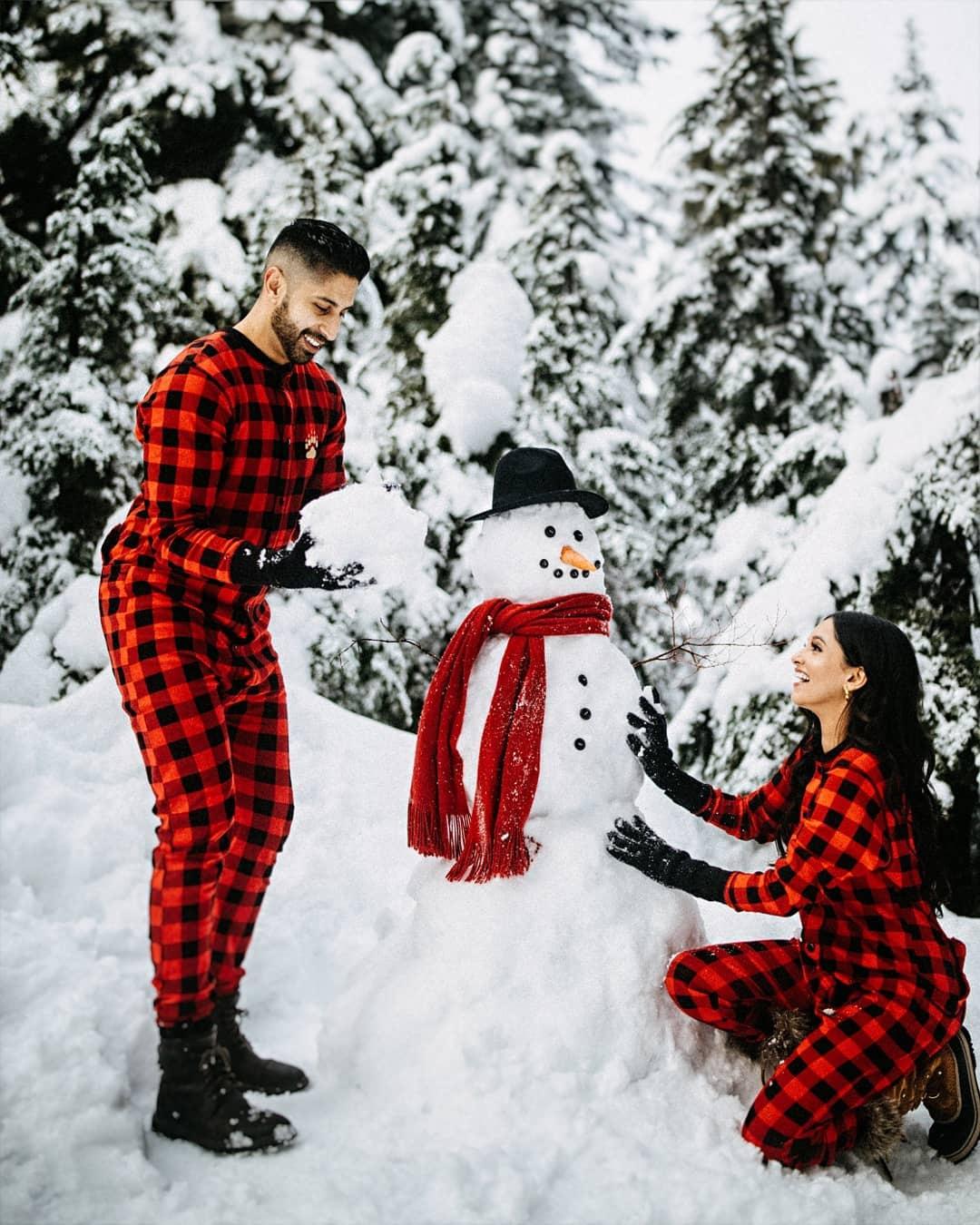 Image Courtesy: Amrit Photography
In case you're not too sure, stick to the safe classic ways on how to propose a boy romantically - using romantic quotes and poems. Also, it's very important for you to be absolutely sure that both of you are on the same page regarding marriage only then can you be all giddy with happiness and step up your game while finding out how to propose a boy in a unique way.
Speak from your heart, keep the surprise element and have fun watching his reactions!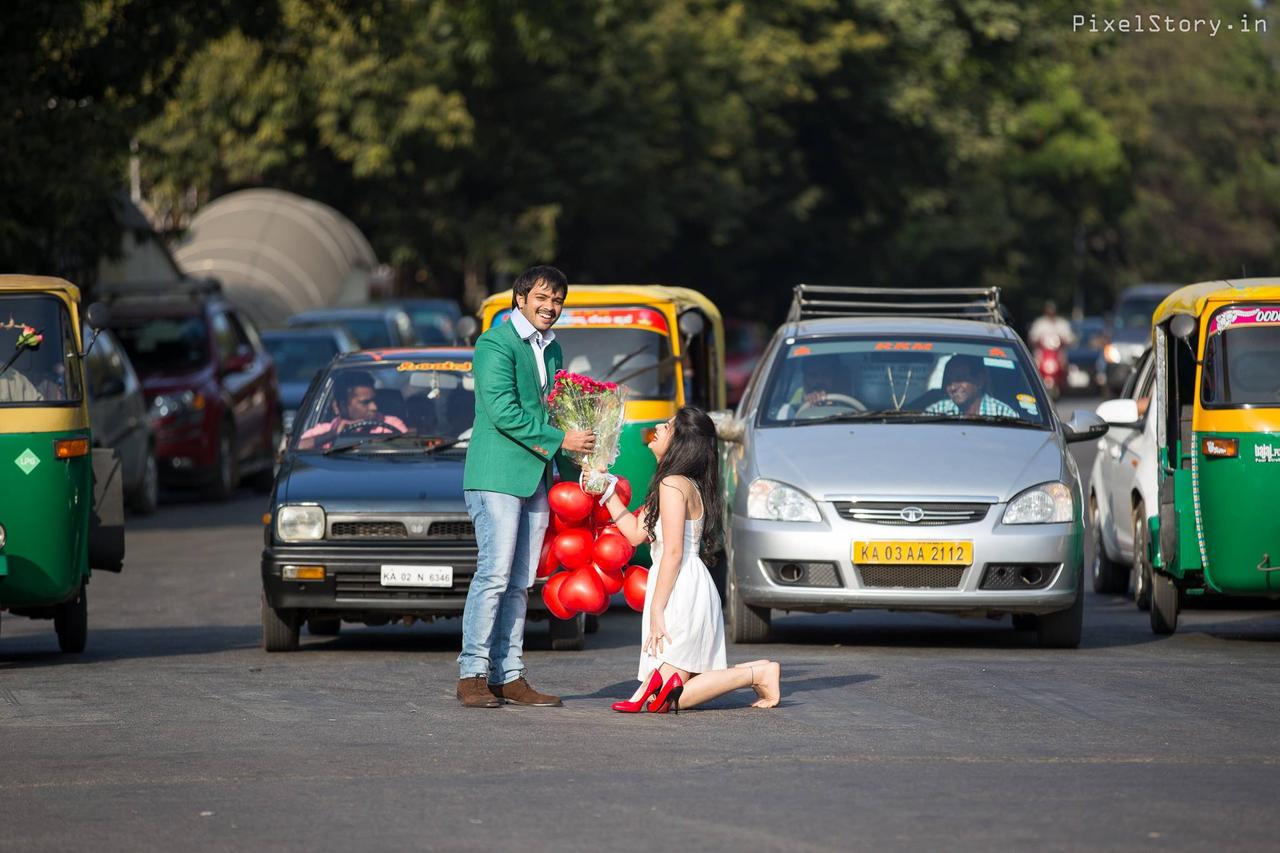 Did you try any of the mentioned proposal ideas? If you have a proposal story where you speak about how to propose a boy in a unique way, share your proposal story with us in the comment section below.
- With words by Alakananda Bhattacharya.