7 Epic Groom Wedding Entry Ideas That Will Give You All Top-Of-The-World Feels
Riding a Ghodi to your wedding venue is so passé. It's time to try something exciting that will make people's jaws drop! We have come up with some unconventional groom wedding entry options. Read on to find out more: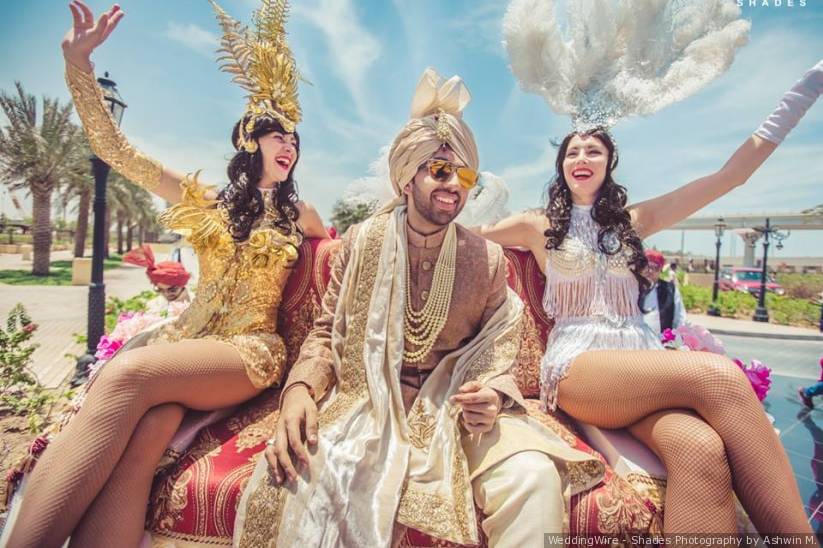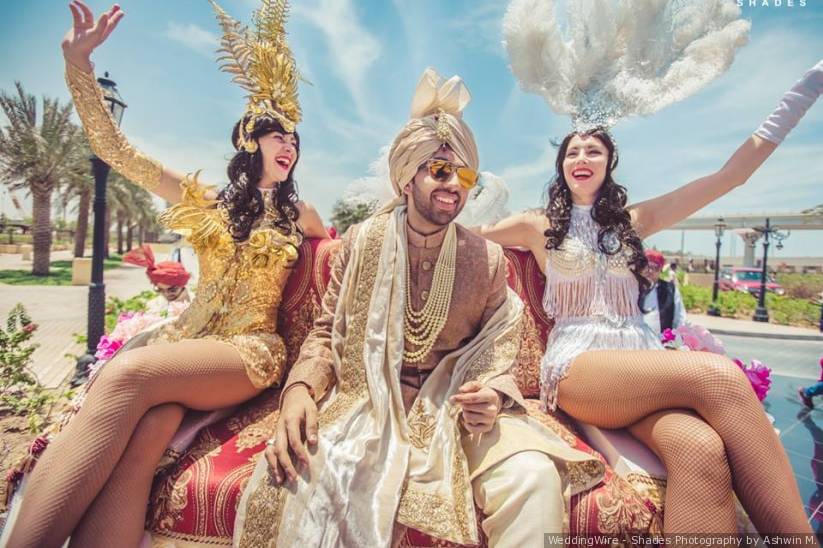 Image Courtesy: Shades Photography by Ashwin M.
Who said trends are only supposed to be set by the brides? This wedding season grooms are also sharing this trendsetting game with the brides. Groom wedding entry on a horse belongs to the 80s. Millennials have so many options: from decked up carriages to vintage cars to even autos, grooms can be spoilt for choice. Make an entry in suave style or put your quirk on the front line, choose whichever way reflects you best. Read on to find out which one fits your bill.
1. Desi-Entry in an Auto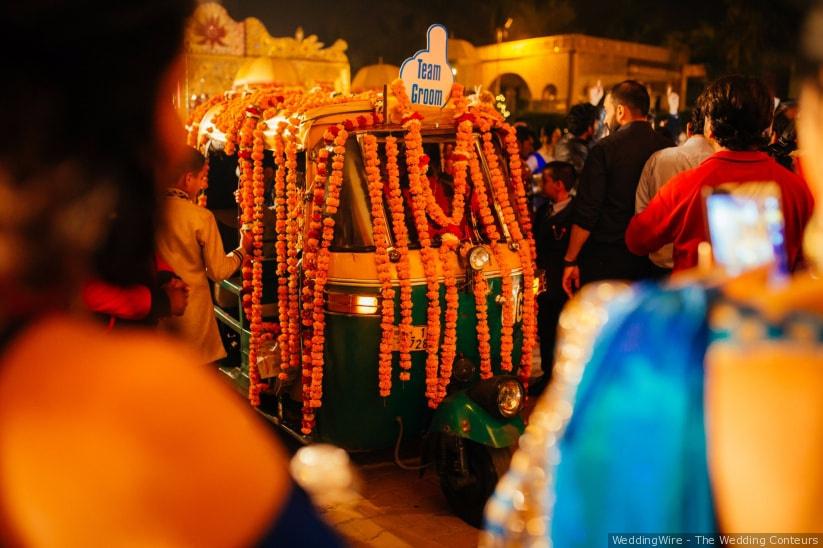 How about a groom wedding entry in an auto? Entering your wedding venue in an auto rickshaw is an extremely quirky idea. You can hire an auto-rickshaw and decorate it with flowers. If your bride is up for it, both of you can make an entry together in the auto too. This groom drove to the Mandap in this decorated auto-rickshaw, in style. Do not miss the board that reads "Team Groom". Want to double the fun? You can hire many autos and let your Baraat enter as a line of autos with perfect songs playing the background! Now doesn't that sound cool!
2. Entering on a Royal Enfield Bullet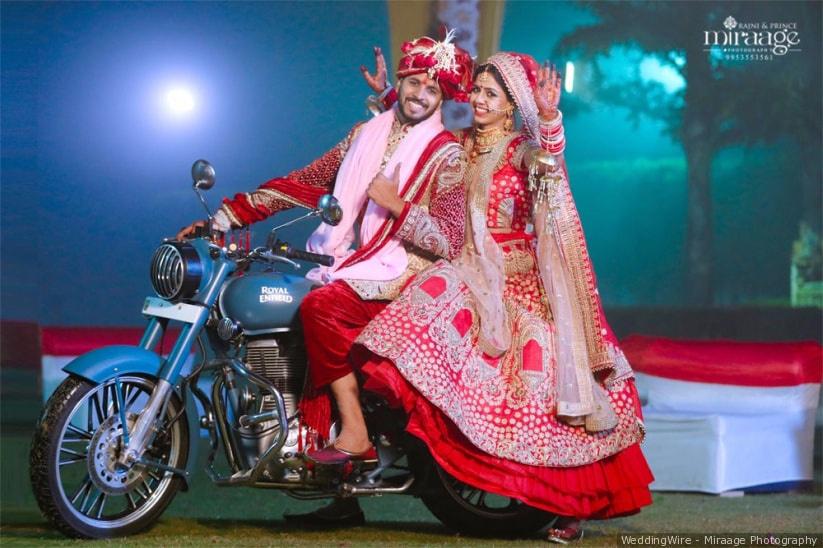 If you are about to get married, you can showcase your love for bikes by entering your wedding on one. What's better than a Bullet? Later, after all the ceremonies are over, your bride too can join you on your onward journey. Whether it is your passion or second love, entering the wedding on a Royal Enfield has its own thrill. Talk about impressing your bride and sweeping her off her feet in one go! You can also go for superbikes or any wheels fo your dreams for your big day that you want your wedding entry to be on. Who needs a horse when you can use horsepower to impress your bride?
3. Dancing inside a Truck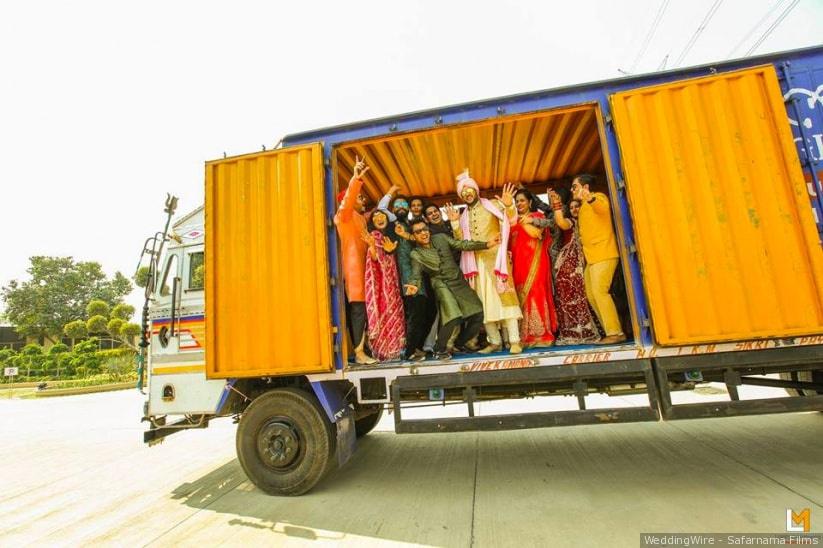 All Indian weddings are incomplete without a Barat, Dhol beats and some noise. To take this another level, grooms these days are hiring a mini truck to ferry his closest friends and cousins to the wedding venue. Who would've imagined doing this could also be a way of a groom wedding entry that too with the Barat. The truck can also be a make-do DJ station, playing loud music and keeping everyone on their toes! Hire a couple of trucks with one for your family, one for your DJ, one for the refreshments like Hookah and everyone can hop on and off whenever they feel like. That would definitely make for the most 'lit' Barat affair ever. All those rad dreams of the coolest entry to make an impression can now come true in a truck!
4. Opting for a Buggy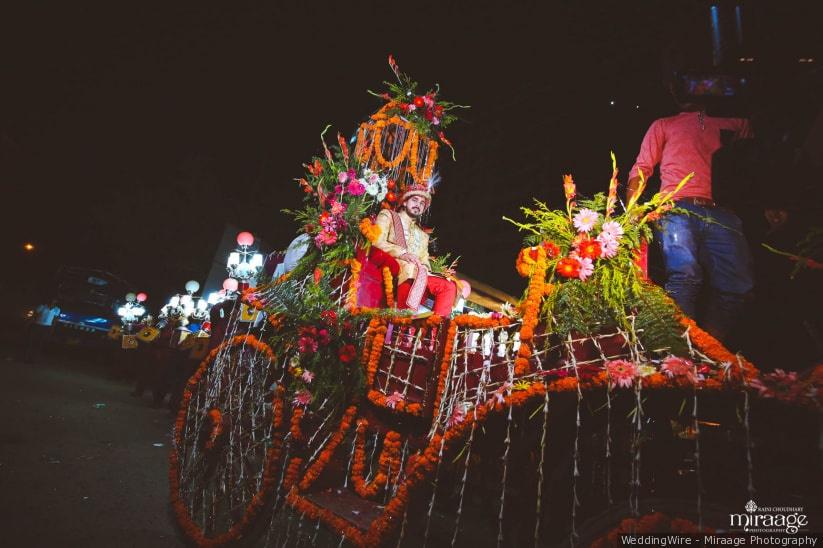 Instead of opting for one horse, opt for two. Not sure what we mean? You can always enter your wedding in a decorated buggy. Most often than not, the local band guys will offer you an option of choosing a Ghodi or a buggy. You can request the vendor to decorate the buggy in vibrant flowers and bright fabrics, matching the theme of your wedding. Your close friends, nieces and nephews can and ride along with you on your buggy. You can play cheesy Bollywood music or some rocking Dhol and dance your way to the wedding venue. This way the buggy will make for a comical yet sassy entry. And what's in it for the bride? Well her bidaai can be on the same buggy you rode in, anyway two horses are always better than one.
5. Third Wheeling, Sholay Style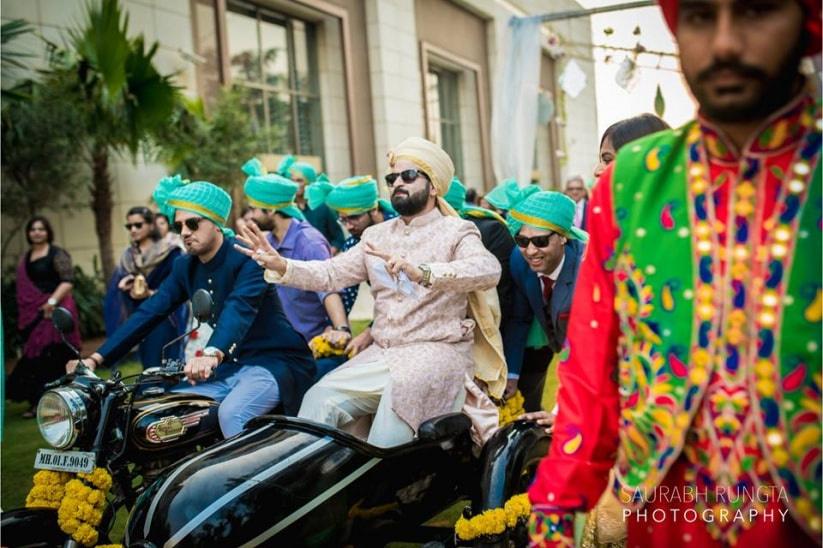 If you're getting married, we are sure that either your best friend or your brother has been your wingman for life. How about letting him lead you to the mandap? You can amuse yourself and others by re-enacting the Sholay scene on a bike with a sidecar before entering the venue. Ye dostii... hum nahin... All the right feels you need for your groom wedding entry. What else? Cool shades with your friends will ensure you have the time of your life because everybody loves Jai and Veeru and you can get your Basanti at the mandap with this cool entry.
6. Vintage Car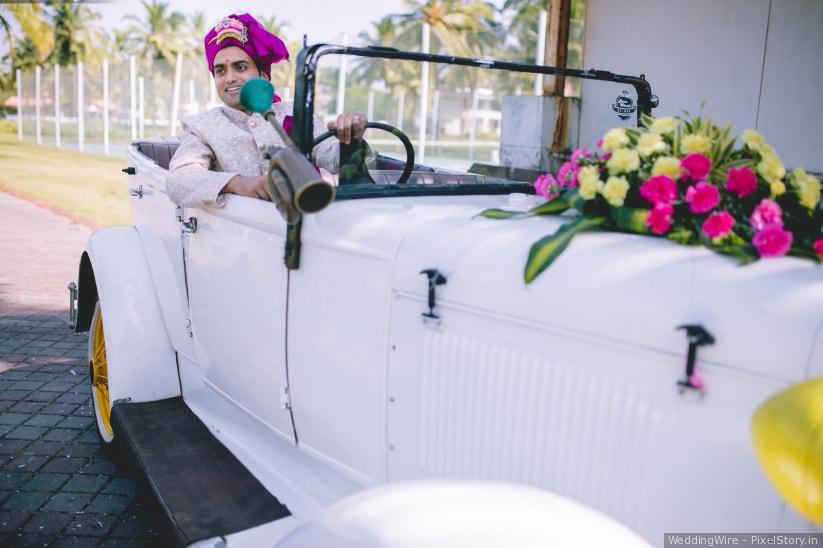 Groom's entry in a vintage car is also a winner and is currently trending. See this groom making his way in a vintage car? No groom can go wrong with this classic. This seriously makes for some smashing photos! Take your vintage-themed wedding to the next level by adding a vintage car to the mix. You can bring it in for your groom wedding entry and steal the bride away in the same, after the Bidai ceremony. Many transportation companies provide you with the option to hire vintage cars to help you make a dashing entry to your wedding.
7. Royal Entry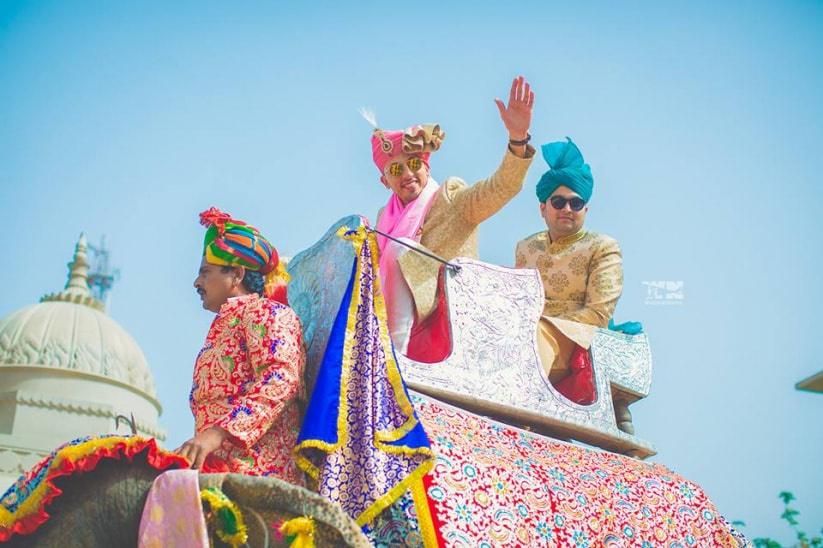 You can always go for the archetypal Ghodi, but why not try something different yet traditional? Go higher and opt for an elephant with a huge traditional red umbrella covering your head. Take in all the royal feels with this groom wedding entry. Show your bride that a king has arrived to sweep her off her feet. Is Jodhaa ready for her Akbar yet? The fabric covering the elephant and the mahout dressed so royally only enhances the impression of this once-in-a-lifetime story to be told forever.
If these ideas do not appeal to you, you can also think of entering your wedding on a Segway, an ATV, a tractor or a golf cart – whatever you like! There is, literally, no limit to how creative you can get with your groom wedding entry. Talk to your wedding planner and they might just be able to bring your super crazy idea to reality. These are out of the box ideas out there waiting to get picked and all the movies and songs will help you come up with something even more fantastic. Go grooms, make a hero waali entry for your heroine this wedding season and make your D-day an unforgettable experience forever to cherish.
To find the perfect wedding photographer who will capture the groom wedding entry, check the best ones near you.