9 Makeup Hacks Given by Bridal Makeup Artists to Help You Flaunt the Goddess in You on Your D-Day
Brides wish to look their best on their big day and hope that it is a disaster-free day. You can be assured that your makeup department is all sorted. We have collated a list of bridal makeup hacks shared by experienced bridal makeup artists.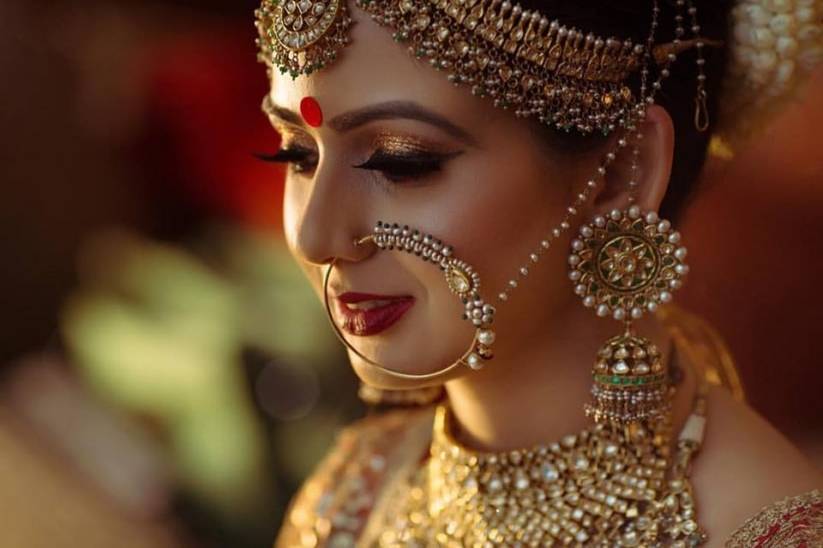 Once your wedding date is set, you will have an army of family and friends who will help you out with the venue, caterers, decorators, DJ among others to assist you in making the wedding a flawless affair and an unforgettable event of your lifetime. But there's one department that should be completely under your reigns: choosing your own bridal makeup artist.
The ideal bridal look that you have always dreamt of is a clear picture in your head and only you can help the professional bridal makeup artist to incorporate your ideas and help you to look breathtaking on your D-day and every other ceremony that leads you to the aisle. Ladies, it is your fairytale, and you are the princess of it all waiting to be swooped away in style by your Mr Right, so nobody knows you better than you!
When you are finalising your bridal makeup artist, you must go through their work and speak to some brides who used their services. If possible, request for a trial makeup a couple of months before the big day, so you know what works and what doesn't. Any bride would want her bridal transformation to be spot on and for that very reason, it is crucial that you lay your trust into a bridal makeup artist who understands that the stakes are high and thus stops at nothing unless you look like a shining star!
Remember, there is no Take-2 when it comes to Bridal Makeup, hence you have to choose your bridal makeup artist wisely. We are certain that you would not want your wedding photos to be ruined for life! Keeping this in mind, we spoke to 3 professional makeup artists who specialise in bridal makeup, to share their trade secrets.
Here are the top 9 bridal makeup hacks for all the brides-to-be: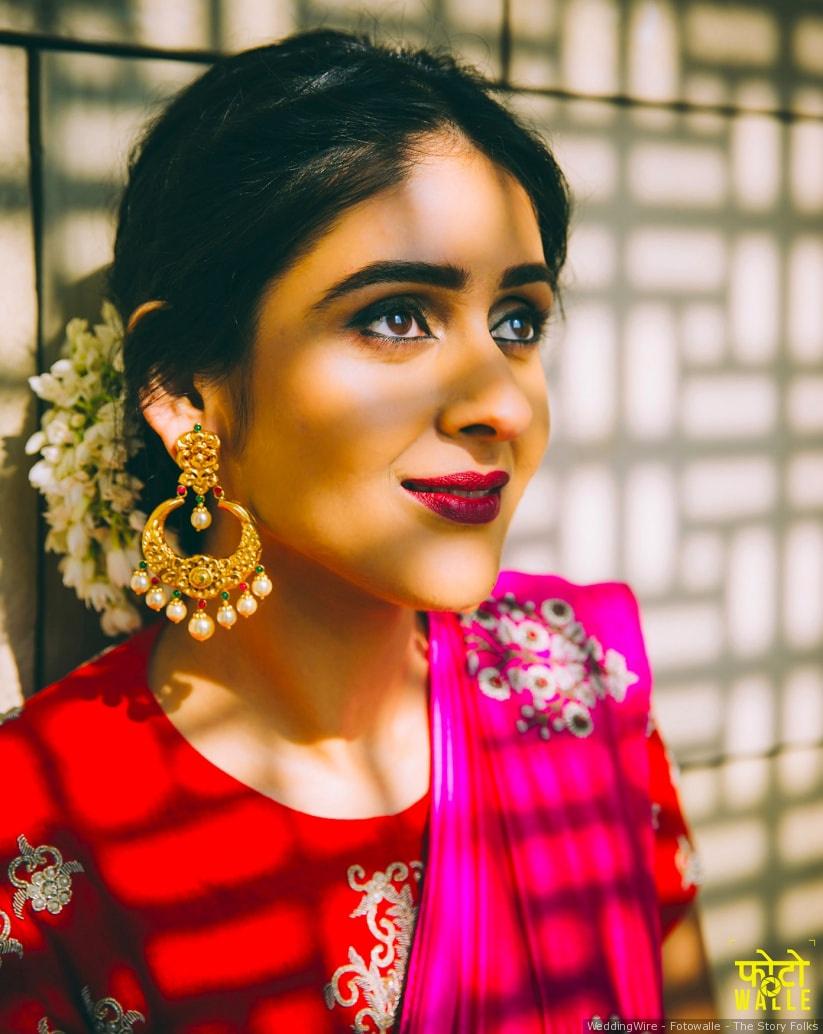 1. CTM (Cleanse, Tone and Moisturise)
"Invest in a good CTM regime. It is extremely important to cleanse, tone and moisturise your skin, twice a day. We recommend that brides start taking extra care of their skin, at least 3 months before the wedding and a CTM regime should be followed every day," shares Pooja Sethi.
"Although CTM is extremely important for your skincare, most brides skip one step: sunscreen. Sunscreen is a necessity. If you skip sunscreen, you're potentially damaging your skin. Consult your dermatologist regarding the right brand of sunscreen for your skin," shares Arnavi. So, remember to follow this advice to the 'T' if you want your skin to look flawless not just on your wedding day but always. Make cleansing, toning and moisturising a part of your daily skin regime and you will be pleased with the results!
2. Flawless Base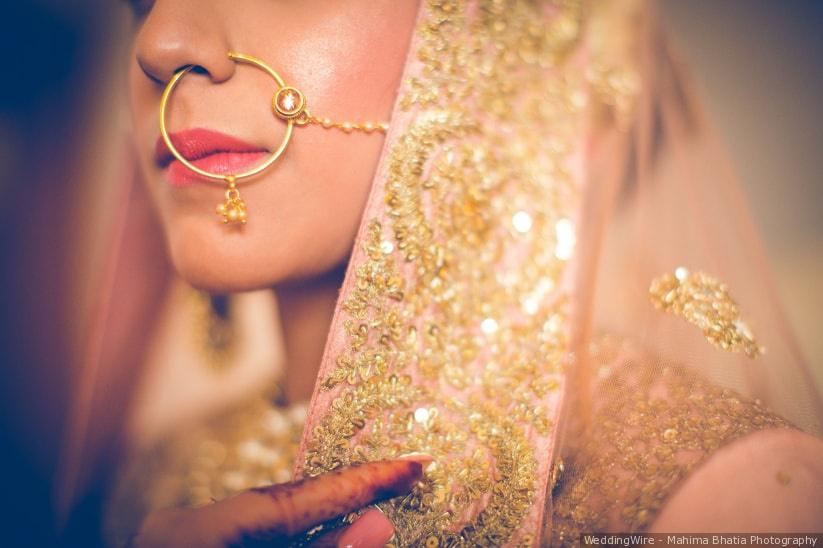 Bridal makeup is all about a flawless base. The base should look like a second skin and not a cakey layer. "As a professional makeup artist, I always prefer using high definition foundations. They work well in all types of weather conditions. Another hack is to apply a primer before applying your foundation. A good HD primer minimizes pores. If you have an oily T-zone, a matte primer is your best friend," adds Pooja.
Another thing that you need to keep in mind is to finalise your foundation shade a week before your wedding. "After a lot of pre-bridal skin care skin care, you may not have the same skin tone that you had three months ago, so we prefer to book a makeup trial a week before your big day so we are fully prepared," shares Pallavi Sehgal.
3. Lipstick Trick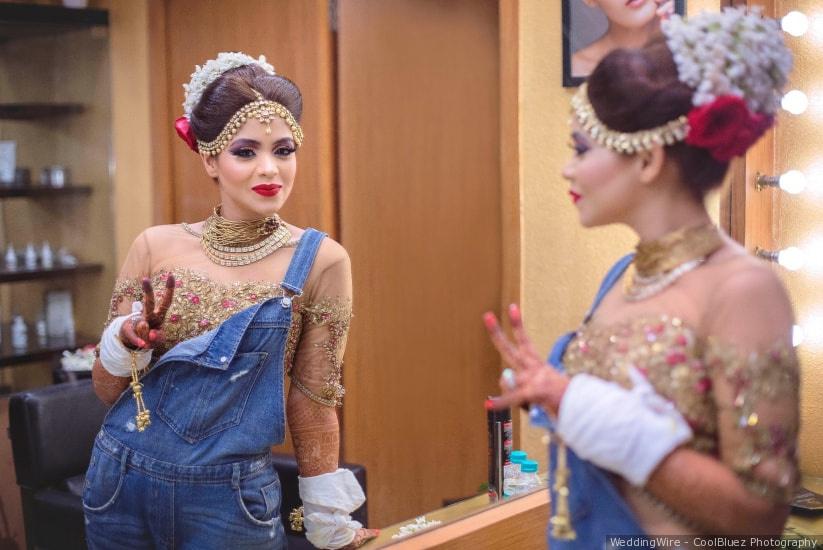 Worried that your lipstick won't last the entire night? Pooja has a hack that works wonders. "You can keep your lipstick fresh all day and all night by covering your lips with a tissue and blotting loose powder on top. This helps the lipstick to last long. Also, use a straw for all your liquids."
Nidhi Chawla has another interesting hack for you. "Once you are done with your base makeup, apply the leftover foundation on your foundation brush/sponge onto your lips. Then set it nicely with a compact powder before applying your lipstick. This will ensure that your lipstick will last longer and you will also get an even and accurate lipstick shade on your lips."
"Be open to trying new things. Just because you don't wear red lipstick on a daily basis, doesn't mean that it will not suit you. Also, don't be afraid to wear a nude lipstick for your wedding, if that is what you prefer. Remember that it is your big day; you should look like how YOU envisioned yourself and someone else's version of you," elaborates Pallavi.
4. Pretty Eyes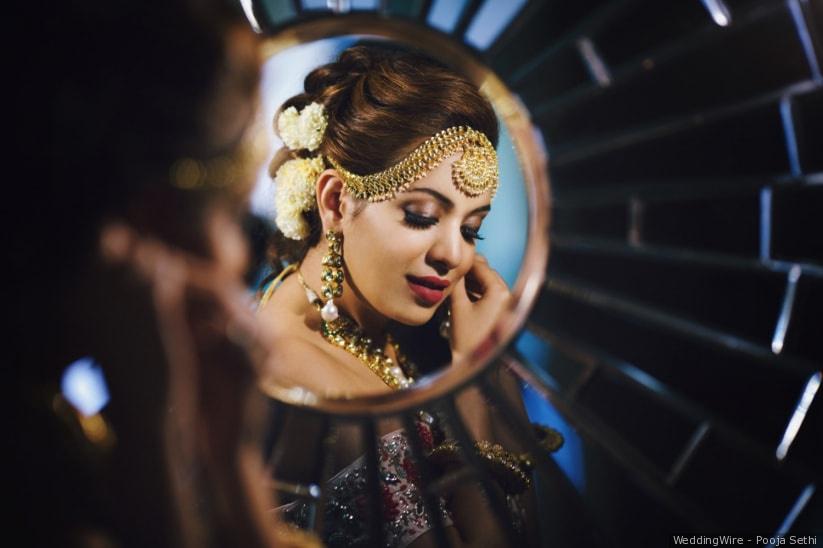 "Indian women are naturally blessed with beautiful eyes, and most brides want to enhance that feature. You can line your upper lash line with a soft black kajal; that will add a lot of dimension to your eyes," adds Pallavi.
Nidhi has another hack that you can try to make your eyeliner last through the entire night. "Layer your eyeliner with the same shade of an eyeshadow for it to last the entire night. The powder will also prevent any crease lines that may form due to moisture."
5. Long Lashes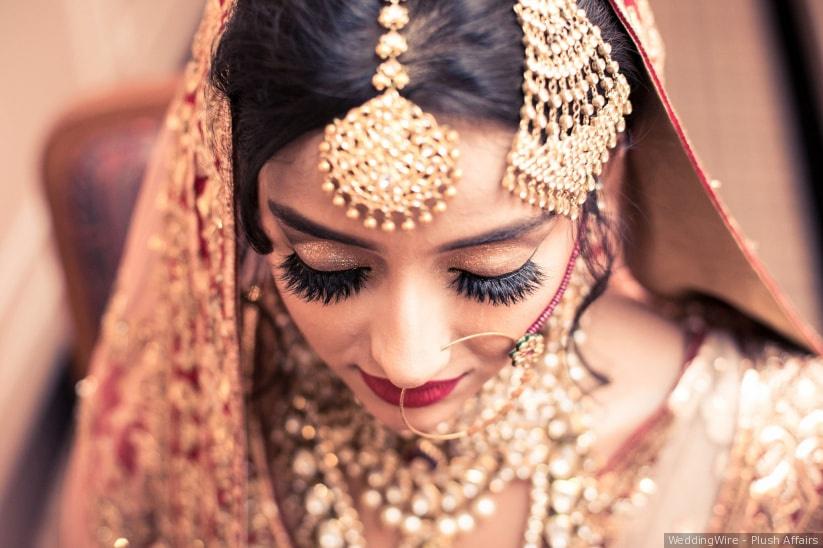 When it comes to your lashes, there are quite a few hacks that you can try. "Try eyelash extensions or false eyelashes on your big day. They look great in pictures! But you must try this only if you are comfortable wearing them. Don't do it because everyone else is doing it," explains Pallavi.
"When it comes to choosing mascara, I always suggest a waterproof one. Brides can get emotional a couple of times during their wedding and no one likes a long black line running through their face," elaborates Pooja.
6. Well defined Eyebrows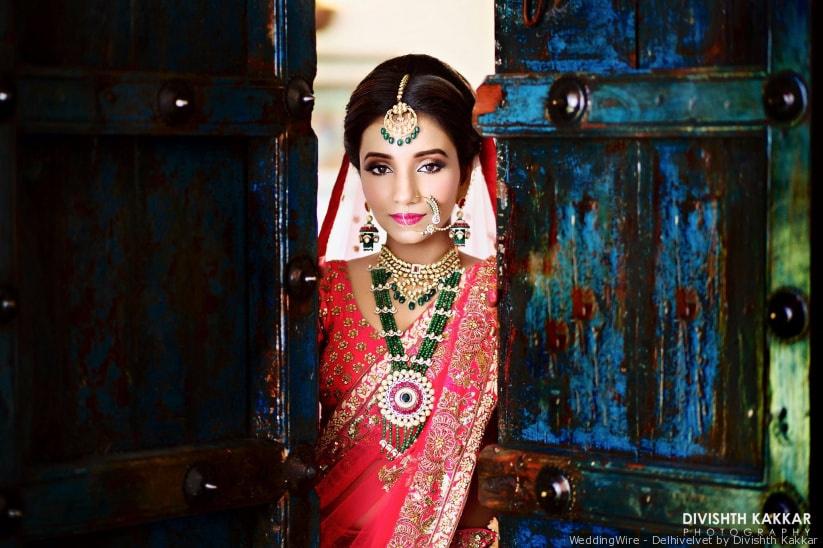 "Always match your natural hair colour with your eyebrow pencil colour. Don't use a black colour for eyebrows unless you have black hair on your head," shares Nidhi.
7. Highlighter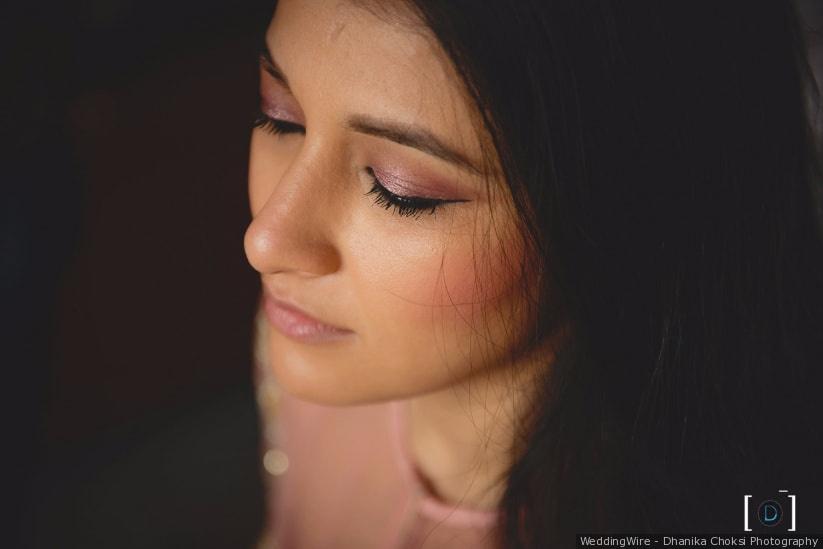 "I feel simple is the way to go. If you already have a small chiselled face then instead of contour, choose a beautiful blush to highlight your features," explains Pallavi.
Nidhi has another interesting hack for brides, "Add highlighter to any lipstick to make it metallic and add a translucent powder to any glossy lipstick to make it matte."
8. Chiselled and Contoured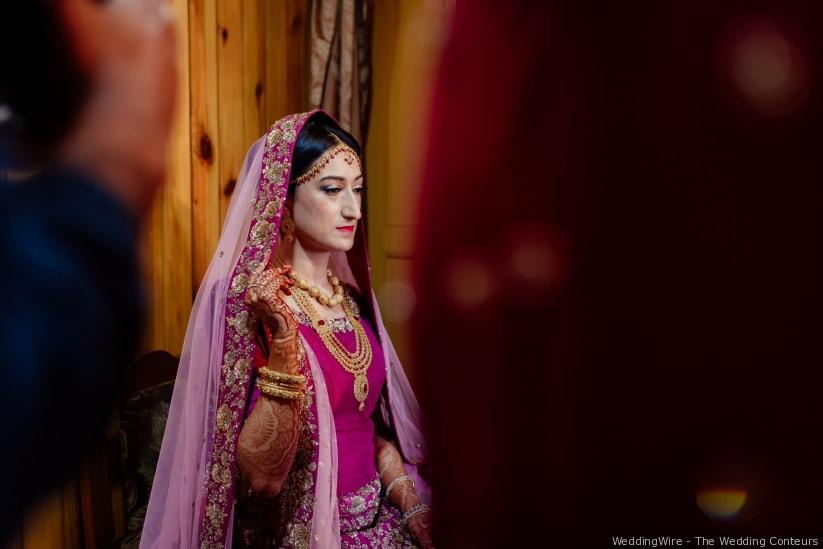 "Brides must aim to be a better version of themselves and not an exaggerated one. Avoid over sculpting your face," shares Pooja.
"Brides must have reference pictures ready. Check out different looks online and discuss with your makeup artist. Note that sharp contour lines can look scary in high-resolution pictures. It is better to use a combination of cream and powder contouring for achieving a natural look," adds on Pallavi.
9. Seal your makeup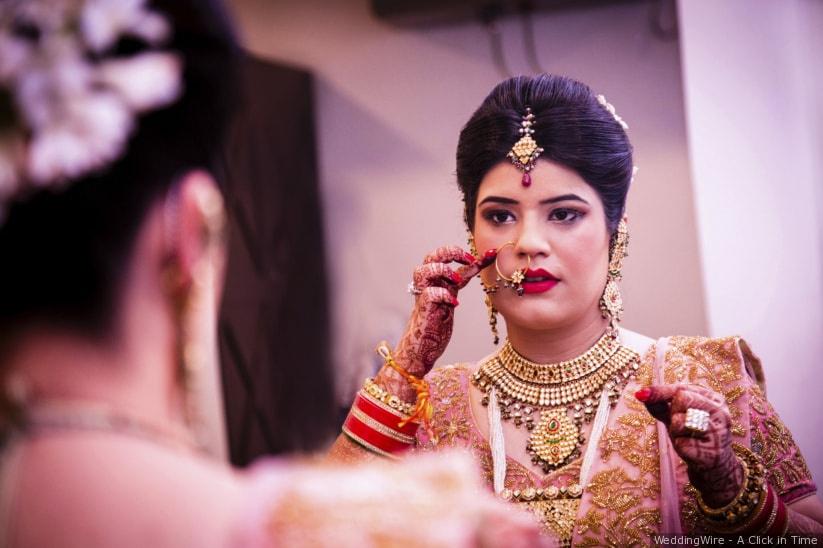 "If brides want that their makeup should last long, then they must ask their makeup artist to end the makeup with a setting spray," shares Pallavi.
Arnavi has one last tip, "Avoid using too much shimmer makeup. It looks tacky."
Especially for ceremonies being held during the day, too much shimmer might just be a little out of place however gorgeous makeup with a regal lehenga is everything that you need on your big day. The weather plays an important role in the process and you will have to keep that in mind before you choose the type of makeup.
Now that you have gone through so many hacks that were generously shared by some of the best bridal makeup artists in the city, if you wish to share any other hack that these bridal makeup artists missed out on, then do leave a comment below. Also, if you are willing to try your hands at doing your own makeup, bridal hairstyle and have that stunning eye makeup, then go ahead and give it a shot! But most importantly, stay hydrated women, and eat healthy so tthe inner glow is not hampered and the external makeup routine is only to enhance the natural radiance you flaunt as a bride-to-be in her blushing pink cheeks ready to walk the aisle and making some heads in the room turn.
Your next step is to find a bridal makeup artist who will transform you into a better version of yourself.