All You Need to Know About Beauty Shopping While Social Distancing
A deep dive on the current beauty shopping scenario for brides-to-be and all you need to know about shopping for beauty brands online!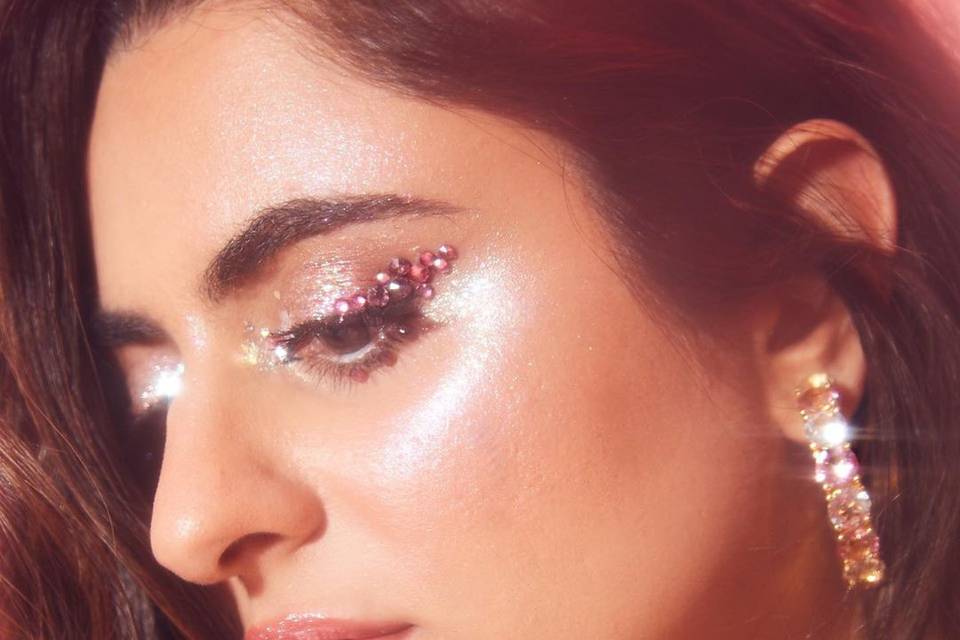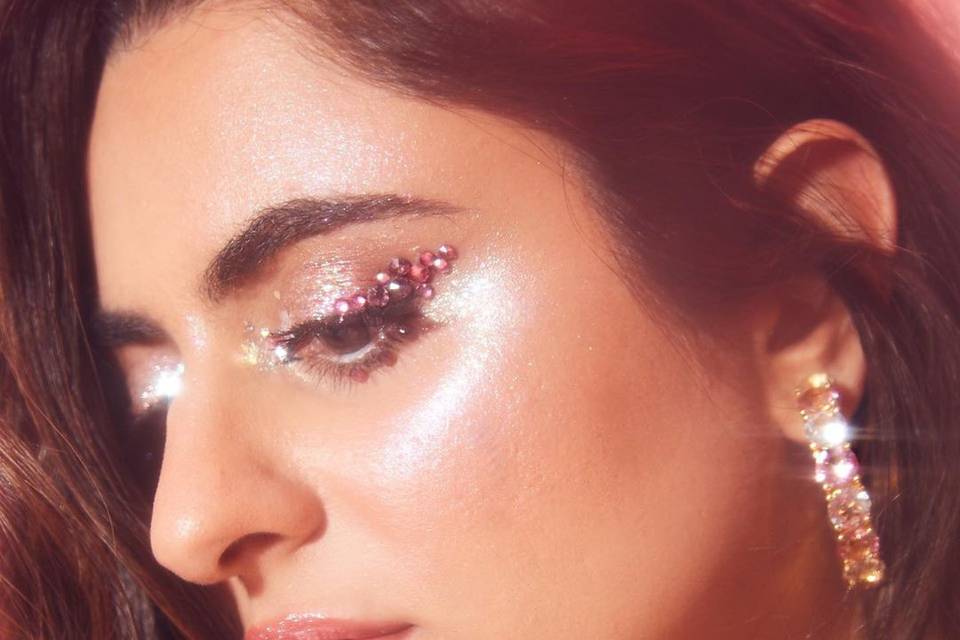 Image Courtesy: ShereenLoveBug on Instagram
Post March 2020, the narrative of the wedding industry changed drastically. Some might refer to 2020 as the year when digital became the new normal! From teams coming together on hangout or zoom to discuss day to day operations, magazines planning to roll out pdf formats online, family & friends living far away attending home weddings through zoom calls and shopping for anything and everything through E-commerce websites and apps, this year belongs to the internet!
Couples are now sailing through the mid year with beautiful intimate wedding ceremonies, shopping their wedding attires and bridal jewellery online or unravelling an iconic heirloom design from their family trunk. Zoom calls, virtual meetings and online consultations continue to be the top of mind strategies to tackle their shopping tall order. However, the habit of shopping for beauty remains constant. Soon after the E-commerce sites restarted their operations, many beauty brands saw a spike in sales. With or without their wedding date marked on their calendar, young men and women flocked to online shops for self care products. After all, now is the time to apply a face mask even at working hours, dip your legs into lukewarm water as you attend a meeting, or wrap your hair with a scrumptious organic hair mask and feed the roots. For brides shopping for their bridal vanity bag might not be an exciting stroll in the mall right now, but there are too many silver linings here that are impossible to miss.
In hopes of highlighting the efforts of the industry to ease every couple and their guests' shopping dilemma, we spoke to the key players. Here's all you need to know about beauty shopping in the time of COVID-19.
The Role of Digitisation in Shopping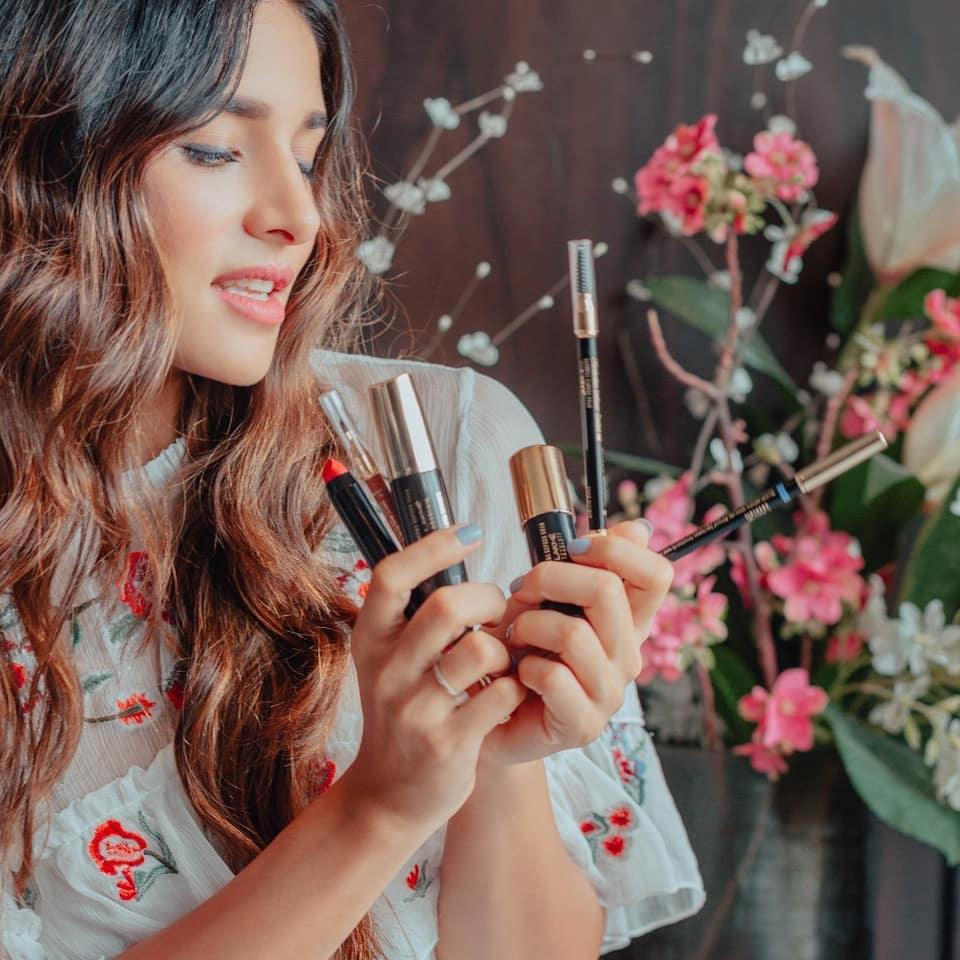 Image Courtesy: House of Misu
Samir Modi, Founder & M.D, Colorbar talks about the strategies implemented by the brand to make shopping from the comfort of homes easier. "We have planning to launch a Virtual Reality App where our customers will be able to try out various colours on their face, 'digitally,' i.e the colours will reflect on the digital impression of their face. Both Brides and our other consumers can try out this fun app that further helps you to match the colours to your skin tones, digitally. We have also launched e-brochures whereby each product is linked to the QR code. The moment the code is scanned, the customer is led to a video where our makeup artists guide the customer with 'how-to' tips, information about ingredients, and so on. Additionally, we are ensuring that the ColorBar website has all our products available under one roof since people are still skeptical to step out and shop at the moment."
Antara Kundu, Marketing Head of The Body Shop Asia South says, "When stores were shut during the complete lockdown period, our website was an invaluable asset, and continues to be one. For consumers with specialised concerns such as bridal shoppers, we provide an engaging Live Chat with our in-house beauty experts every Tuesday, Thursday and Saturday from 2-4pm IST. Through our social media channels, we share tips, tricks, live sessions and tutorials that brides-to-be can benefit from greatly."
The New Normal of Beauty Buying at Stores!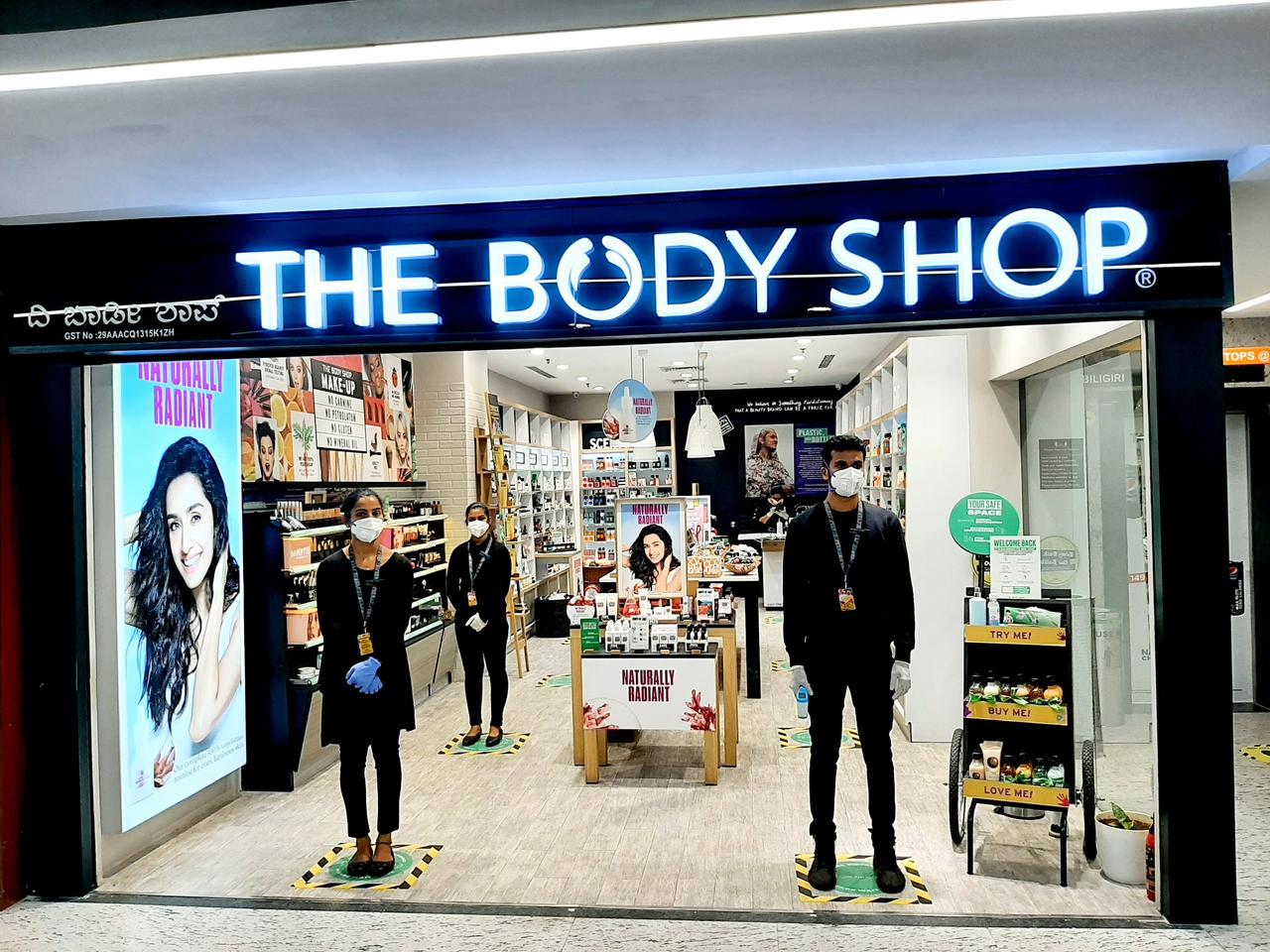 Image Courtesy: The Body Shop
With stringent restrictions on using testers, getting makeovers, and even swatching products, one might feel the sharp realisation of incomplete shopping experiences at the store. For couples who are craving the element of human touch in their wedding shopping experience, brands are now looking at new approaches and safe precautions. Modi reveals, "We are conducting temperature checks for staff across all our locations. Our beauty experts are wearing masks & gloves at all times. We are using Isopropyl alcohol spray daily to clean the store, display units, testers, brushes & other consumables. We had to restrict makeovers for some time but clients can use the virtual reality app to virtually swatch the products they like and purchase them from our store by QR code scanning. We have issued safety kits with hand sanitisers, alcohol spray, tissues, cotton, Q-tips etc at the store to maintain hygiene & safety. We have switched to digital mode of payment with credit, debit cards, etc. We are not exchanging bills in the store, we are mailing them to the customer. We are not allowing more than 5 people at a time inside the shop (in addition to store staff). We will also be communicating about store hygiene and safety measures, through A4 Tent cards placed at the stores."
At present over 100 Body Shop stores across India are open. Kundu highlights the launch of Body Shop's Safe Space campaign and talks about the stringent measures they have adopted at this trying time, "We have launched our Safe Space campaign last month to ensure that our customers and colleagues are all aware of the comprehensive and stringent safety measures we are implementing wherever we are present. Our new normal means mandatory social distancing of 2m in stores and warehouses; extensive sanitisation as per WHO & government guidelines; compulsory temperature checks for our staff as well as customers, encouraging contactless payments. Additionally, our staff have been thoroughly trained and equipped with protective gear and we are also providing fresh gloves to every customer at the store entrance. We are also requesting our customers to wear a mask inside the store – just like our store teams. We are staying updated with the latest government & medical guidelines."
Also Read: How to Shop for Wedding Jewellery in the Time of Corona
Beauty Trends to Shop now!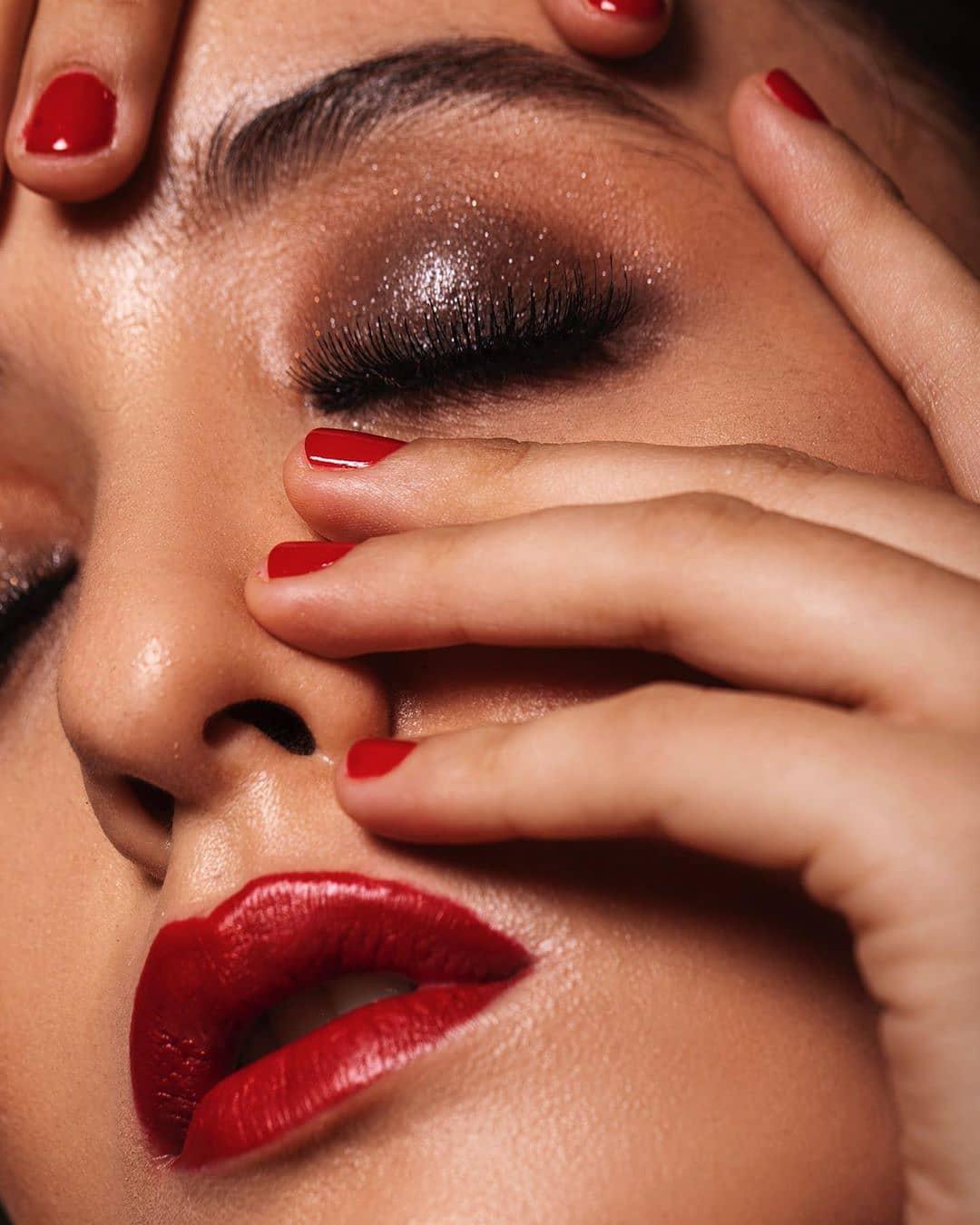 Image Courtesy: ColorBar Cosmetics
Eyes are the New Lips!
All hope is not lost. Even though wearing a face mask is mandatory for brides and all the family members and guests, eyes are the new lips for makeup lovers! "Since face masks have been made mandatory to wear, more and more women are adapting to eye makeup artistry with greater enthusiasm at-home. As a result, the eye category comprising of Glitter Me All Dreamland Eyeshadow palette, the Nude 12 Eyeshadow palette, Smokey Eyeshadow palette, Just Black or Just Marsala from our Just Smoky Kajal eyes, the Zoom & Whoosh Mascara Black and the Ultimate Eyeliner All-Rounder pencils is booming," Modi shares. "In makeup, with face masks becoming the norm, eye and brow makeup products such as Body Shop's best selling Liquid Black Eyeliner, Happy Go Lash Mascara and Brow Sport Eye Definer have found a new following," Kundu adds.
More Skincare & Haircare Please?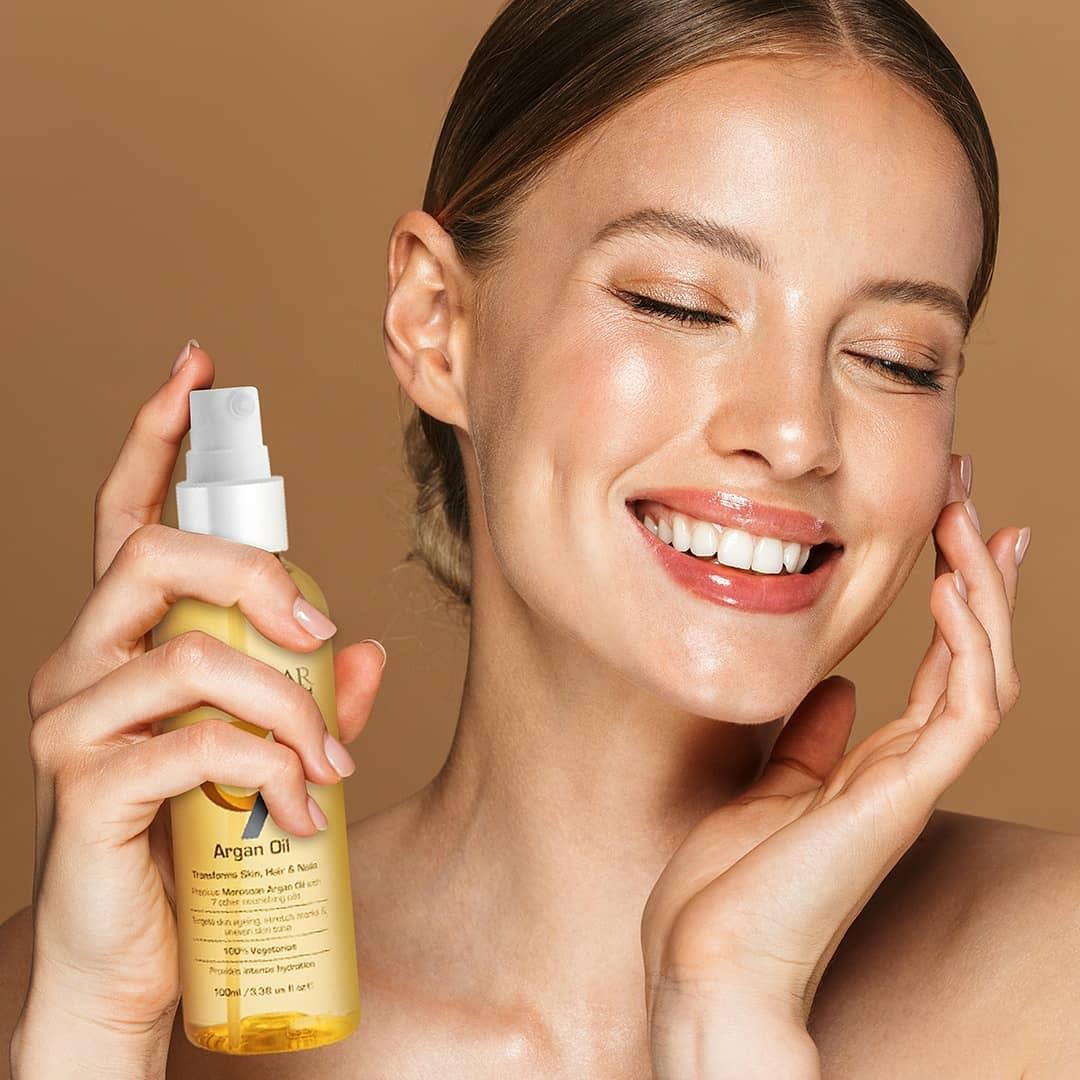 Image Courtesy: ColorBar Cosmetics
The pandemic has provided people enough time and space to slow down and focus on making sustainable buying choices. Body Shop reveals the change in the buying patterns of their consumers. "Due to the strong focus on health and safety, we have seen a major surge in the demand for daily hygiene essentials like Hand Washes, Shower Gels, Bar Soaps and Hand Creams. With more people staying home, skincare has seen a big boost. Our anti-blemish skin care range of Tea Tree products is in huge demand right now. Consumers are also treating themselves to some much needed pampering at home and hence we are seeing an uptick in sales of our face masks especially Himalayan Charcoal Purifying Glow Mask and British Rose Fresh Plumping Mask. Lastly, with their salon and spa visits curtailed, consumers are trying out their beauty rituals at home with products like Shea Butter Richly Replenishing Hair Mask, Peppermint Intensive Foot Rescue and our Spa of the World range of gorgeous home spa products. For haircare, again, consistency is key. Find the right match for your hair and scalp type in your shampoo, conditioner and serum. Also a weekly oil massage as well as a weekly hair mask does wonders in repairing rough, unhappy hair. Our favourites are our bestselling Ginger, Banana and Shea hair care ranges."
Modi shares, "Given the current sentiment, Colorbar has been concentrating and investing in the Skin category, and we have come up with solutions based Skincare products with greater emphasis on clean beauty. Today our skincare range makes a 10% contribution to our total portfolio. We prioritised the introduction and availability of skincare products like - the Timeless Lift range of Anti-ageing product Range, a lightweight mix of pure essential oils named Cellular Dry Oil, Luminous rose boosting Oil Bubble Sheet Masks to name a few. We will also be launching a new-age AM to PM skin Hydration range soon."
Also Read: Easy Tips to Plan a Hair Spa at Home
Expert Recommended Skincare Tips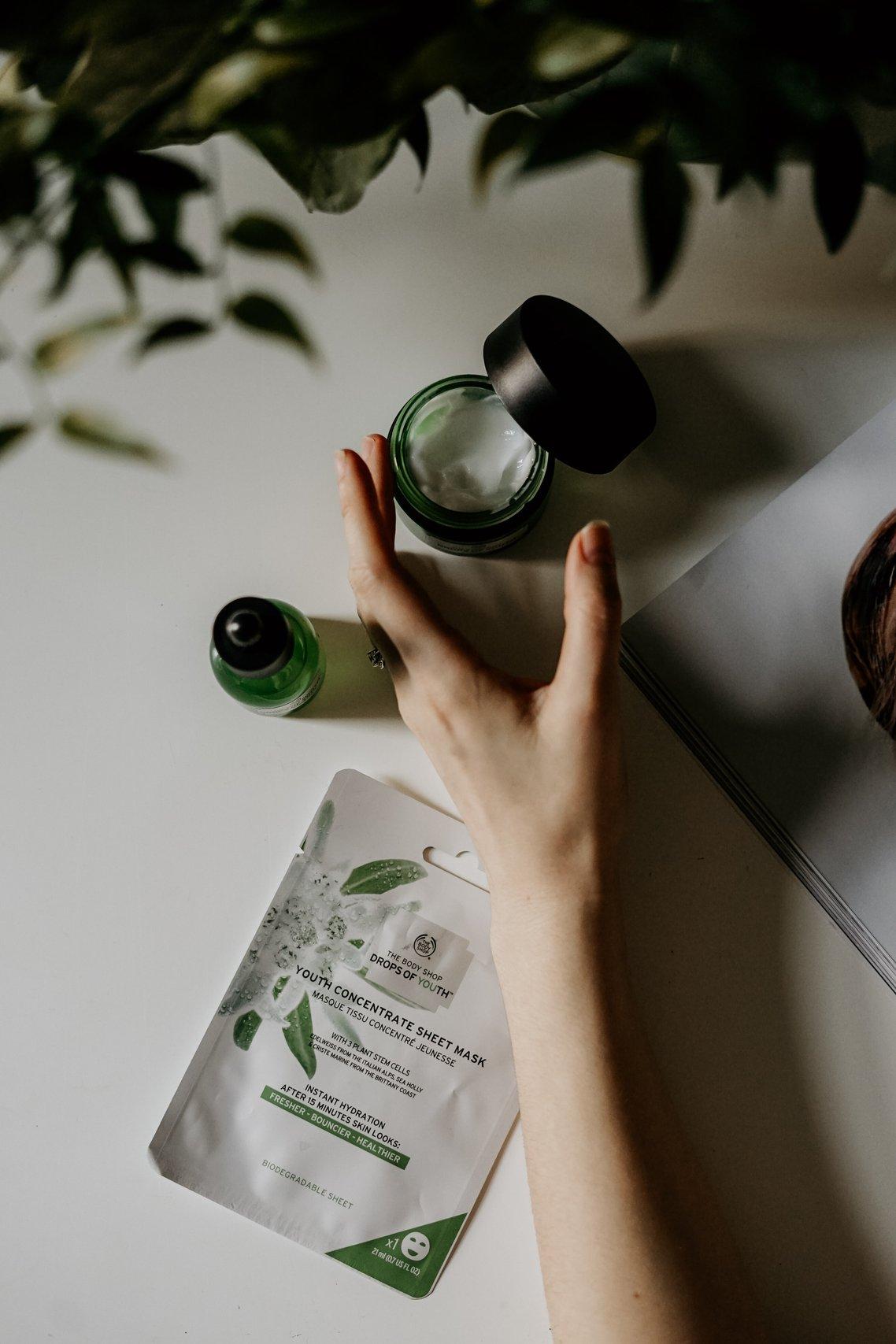 Image Courtesy: Unsplash
Weddings may be getting smaller, more intimate and even going digital due to the pandemic, but one thing that will never change is the desire to look and feel your best on your special day. Kundu shares some priceless suggestions from couples who are indulging in skin care at home, for their upcoming wedding celebrations. "Irrespective of being a groom or bride, it is best to start your pre-wedding skincare regimen at least 2-3 months in advance of the big day. Using products which suit your skin type and concern are the key. Consistency in maintaining a routine – cleansing, toning, moisturising and targeted treatments as required, is a must. Apply products made with the goodness of Tea Tree if you have acne-prone, blemished skin. Our Tea Tree range includes every product possible – from a daily cleansing wash to targeted spot treatment and night-time mask. If you have dull, tired skin, a skincare range rich in Vitamin C range is the perfect choice. For dry or dehydrated skin, products like our Vitamin E range can provide perfect skincare solutions at home. Wear sunscreen every day whether you are indoors or outdoors. Add a specialised product suited to your skin needs like an under-eye cream or a high performance serum like our Drops of Youth Eye Mask."
Are you planning an intimate wedding? Start discussions with brides-to-be and find solutions to all your current woes on the WeddingWire Community.