8 Wavy Hairstyle Looks That You Must Rock This Wedding Season
Want to add an oomph factor to your hairstyle? Here are some of our favourite wavy hairstyle looks that you might want to rock this wedding season.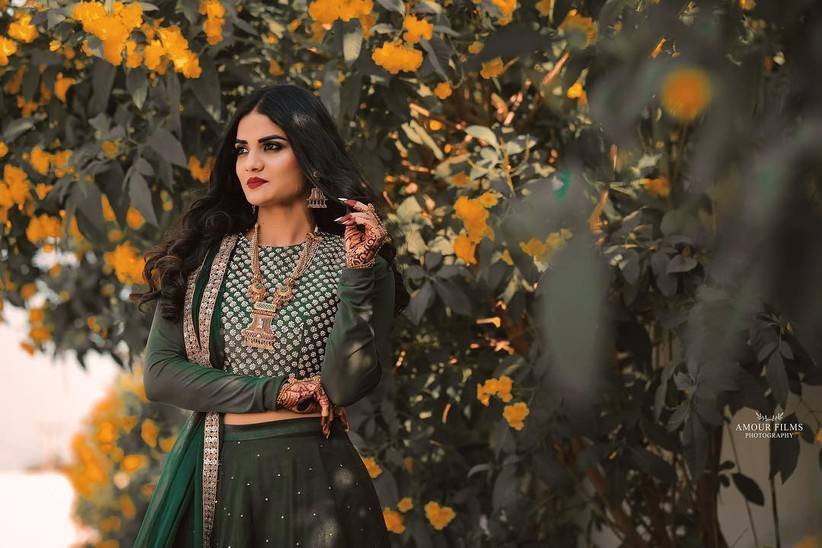 Hairstyles make for one of the most important components of your look when you step out, especially at weddings. From complementing your outfit to flattering your face cut, a good hairstyle can do wonders for you without you realising it. That's why the new age brides and bridesmaids know exactly the kind of hairstyle they want with each outfit and according to each occasion.
While a few years back the obsession with straight hair hairstyles was touching the roof, today millennial women just want to experiment and try something new and unusual each time. The wavy hairstyle does just that and also looks trendier on the new age brides and bridesmaids. Don't believe us? Well, scroll down to some of the iconic wave hairstyles looks that can almost never go wrong or unnoticed.
Textured Waves with Volumized Crown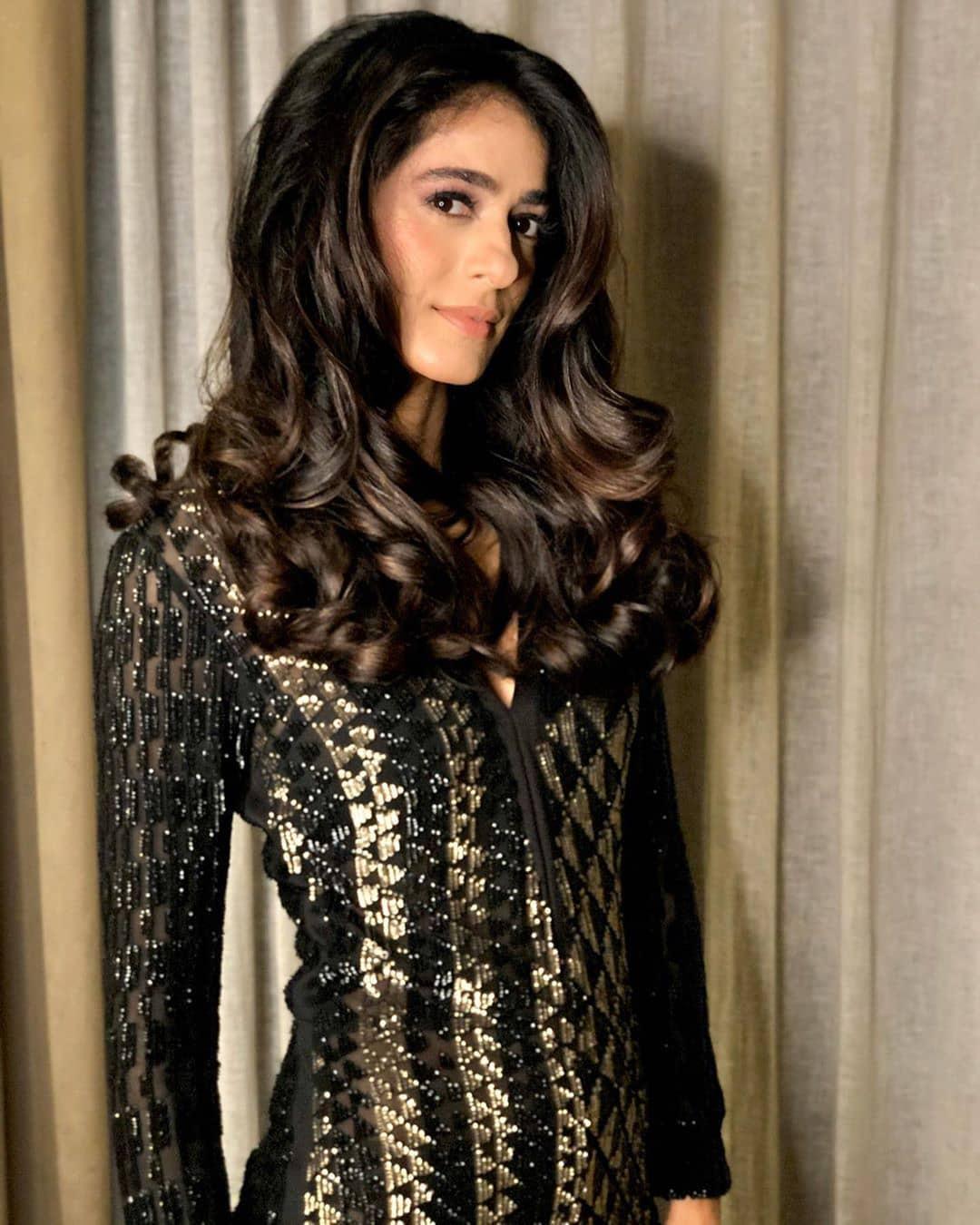 The first wavy hairstyle on our list is the simple textured waves that allow your layered hair to look voluminous and natural. This bold and beautiful wavy hairstyle looks even more flattering on every face cut with a volumized crown. So new age brides and bridesmaids that love the fluff on their head, this is what you need to try this wedding season.
Beautiful Side Sweep with Spiral Waves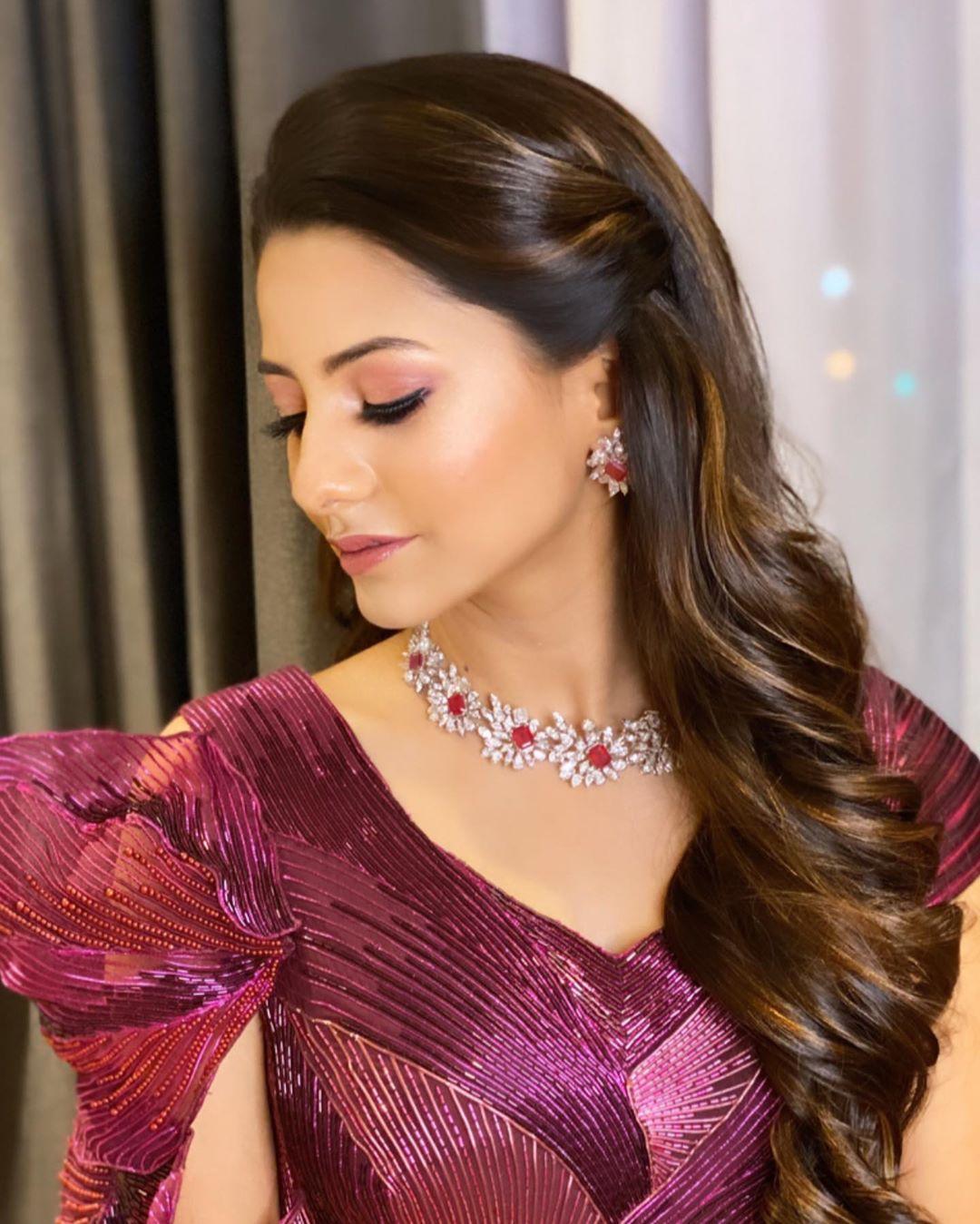 This hairstyle is for the new age women that love waves but do not want a hairstyle that looks messy in any way. The spiral waves are not just well behaved but also stay put without you having to look after them. However, the beautiful side sweep with pinned hair is what makes this wavy hairstyle look more elegant and one of a kind.
Brushed Back High Ponytail with Waves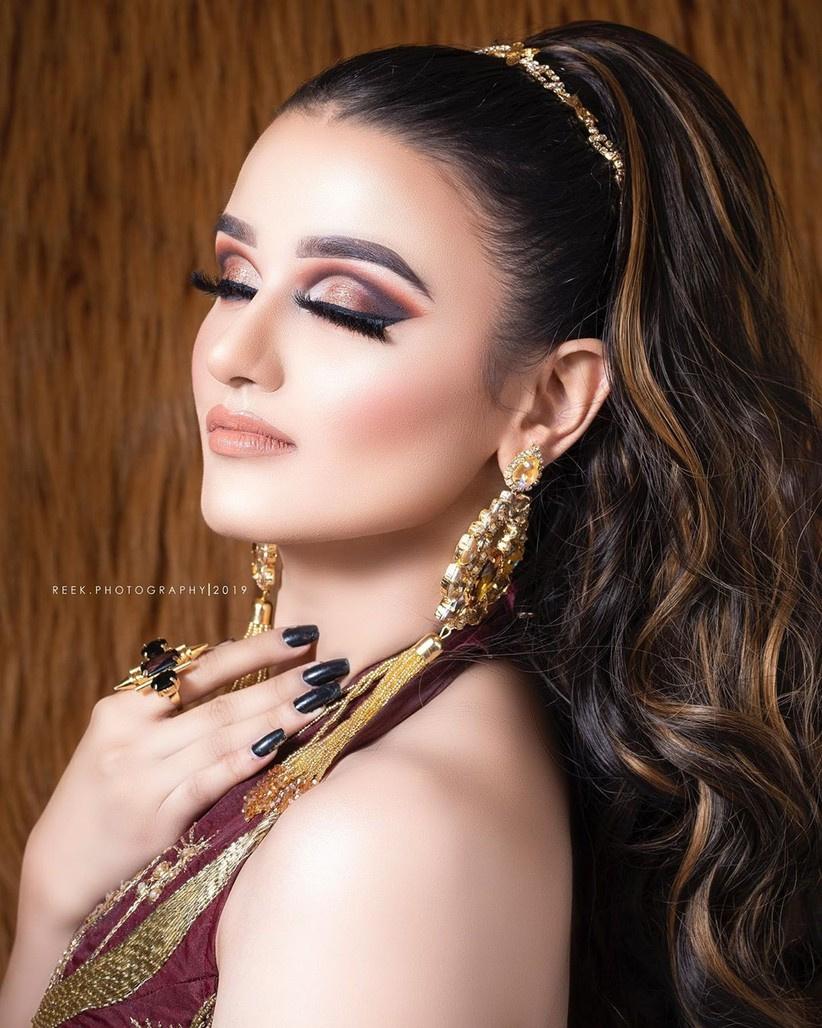 A brushed back high ponytail is the perfect wavy hairstyle for women that have voluminous long hair. For the new-age brides and bridesmaids that are looking for an easy to carry hairstyle, you can go for this high ponytail and let the soft waves flow down your shoulder gracefully. Adding a jewelled hair accessory to this look can also give it a dramatic retro effect that is sure to be a hit this wedding season.
Side Parted Waves with Wispy Points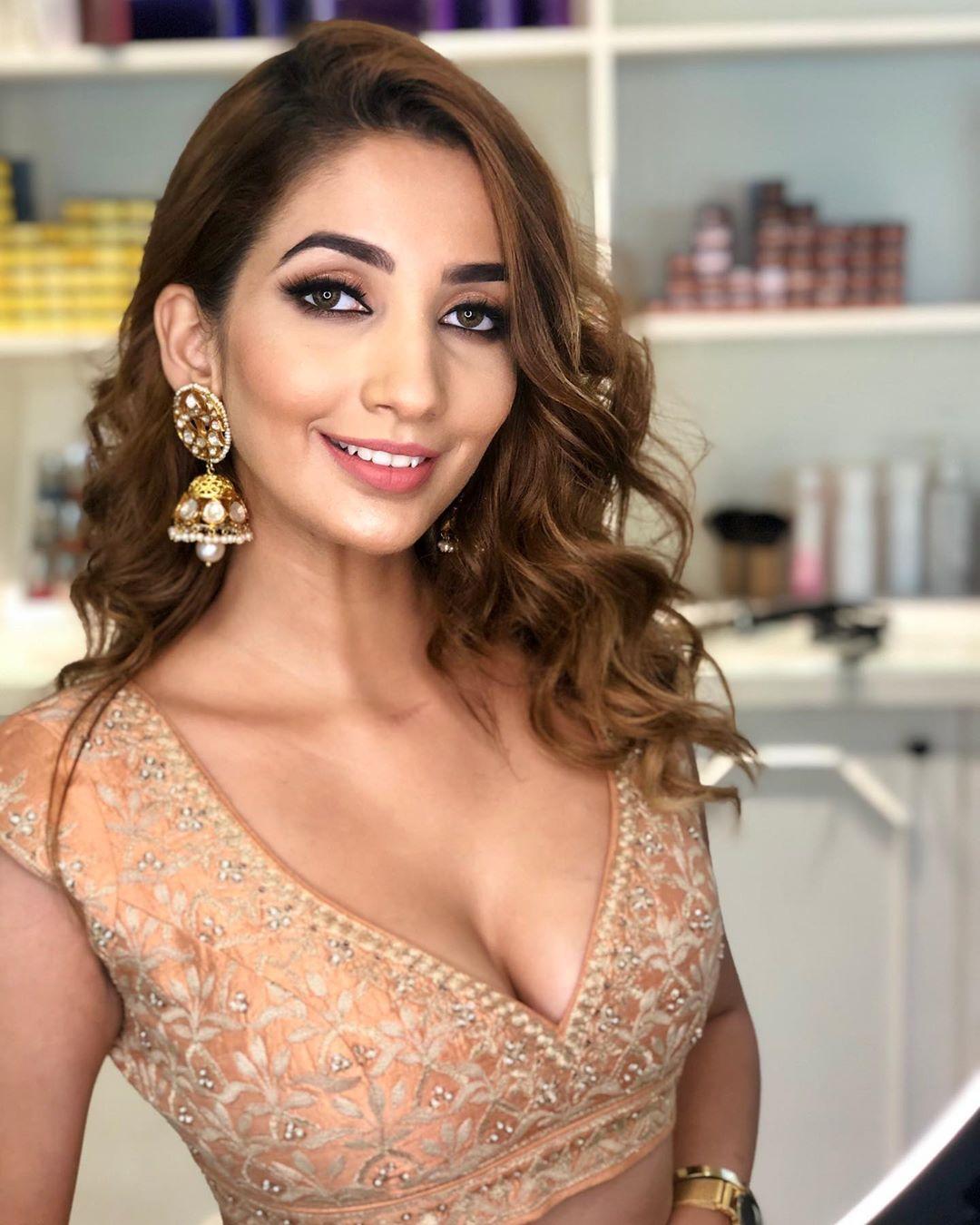 Image Courtesy: Pakkhi Pahuja
For the brides that love side-swept hair, this is the perfect choice for a trendy hairstyle. The wispy points of this wavy hairstyle make the layered haircut look even more stylish and your hair look longer. The voluminous side sweep only adds more definition to your face making it look flattering on the camera.
Intense Beach Waves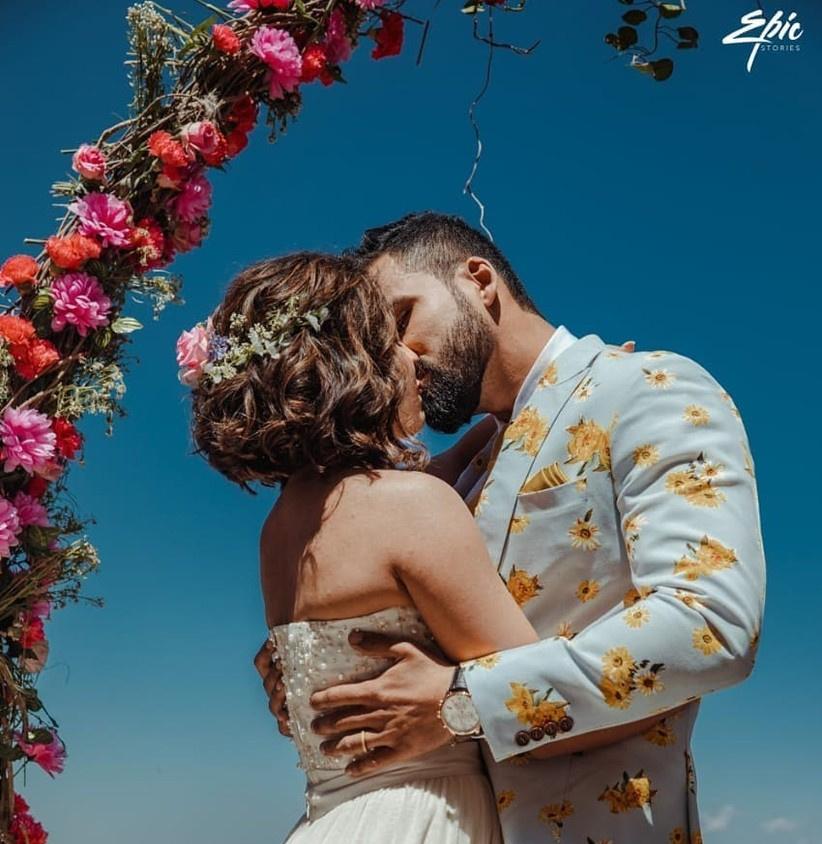 Image Courtesy: Epic Stories
While short hair hairstyles are the most difficult to crack, they most often make your hair look healthy and lifted. The intense beach wave hairstyle is one of the easiest to crack for women that have short hair. So, for the new age brides and bridesmaids wondering if the wavy hairstyle will look too trendy for a wedding, go for floral hair accessories to highlight the look while making your hair match your outfit perfectly.
Easy Waves with Hairband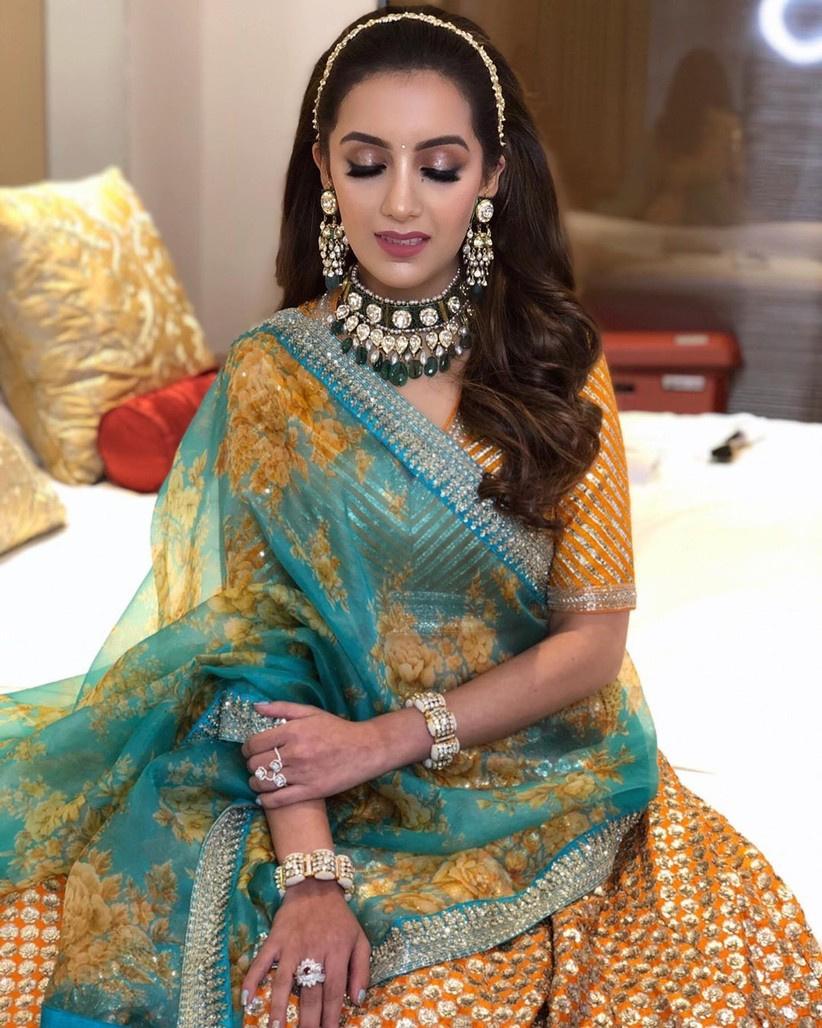 While some women love freely flowing hairstyles, some like to keep them open and still in control. These are the brides and bridesmaids that'll love wavy hairstyles that use a hairband to complete the look. While the easy waves in this hairstyle make it look elegant and bride-like, the hairband adds the element of quirk to make the look one of a kind and yet very trendy.
Messy Waves with Braided Top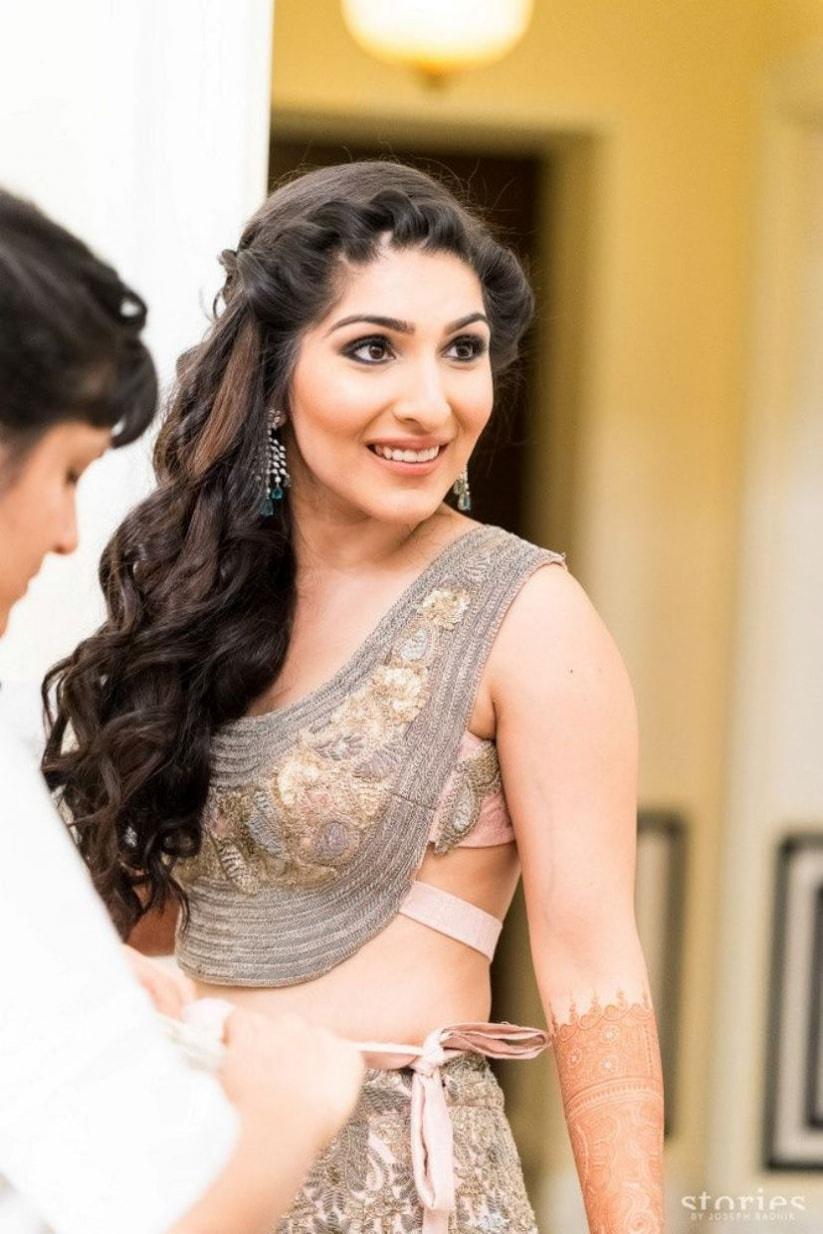 Image Courtesy: Stories by Joseph Radhik
Messy waves look good on all lengths of hair including short hair. However, the challenge is to make it work for the brides and bridesmaids for wedding functions. The braided top is what will make the millennial women look just as elegant and poised as they want while making sure that their wavy hairstyle catches all the attention that it deserves.
Middle Parted Waves with Curly Ends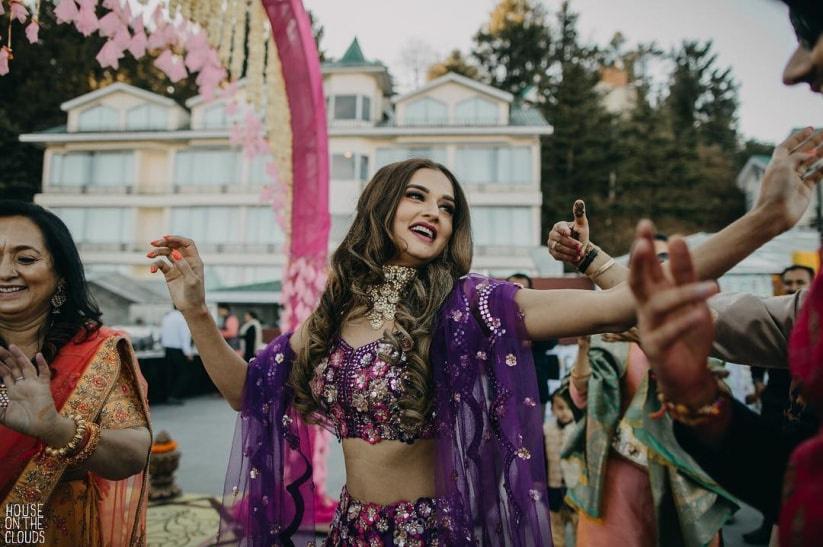 Image Courtesy: House On The Clouds
Last but not the least on our list of wavy hairstyles, is the middle-parted beauty that does not just suit every face type but also makes it look slimmer for the photographs. For brides and bridesmaids that have long hair, you can curl the ends and make this hairstyle look more elegant and traditional for the wedding season.
So, which wavy hairstyle from this lot is your favourite? Well, if you do not have one yet, it is time you figure it out for yourself. Let your hair down this wedding season both literally and figuratively to try new wavy hairstyles for every function you attend. While the waves look gorgeous on everyone, it is really how you style it with your outfit that brings out the oomph factor in it.
Pick a go-to wavy hairstyle from this list that you opt to carry most often? Tell us in comments why you choose it and what makes it your go-to favourite.