10 Hairstyles for Open Straight Hair That Magnify Their Glossy Charm
Want to leave your spectacular hair open for the wedding functions, but thinking that it would be too simple? To keep these worries out of your hair we bring to you hairstyles for open straight hair that would give your hair a complete look.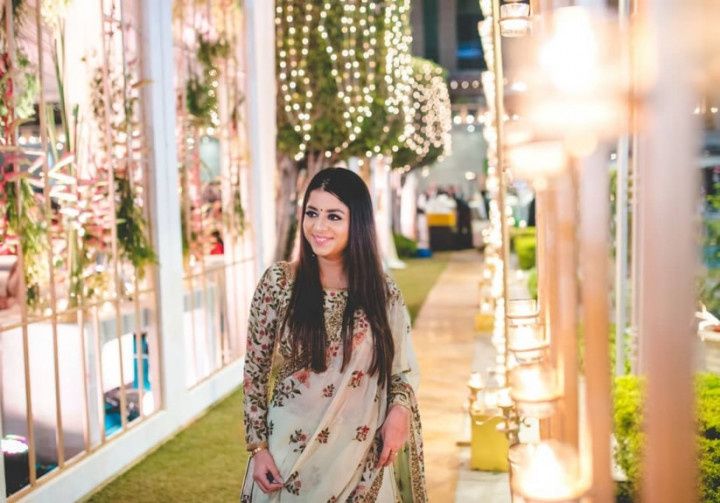 As the wedding approaches near, some brides take care of their hair for weeks to get the nice long hair that they want. Other brides get their hair cut short for a look they have been envisioning for a long while. Each one has thought of something special and has a vision in their mind for their hair, and someone coming in and saying to the bride that her straight hair is just too plain for the function can be heartbreaking. So we looked around and found out that there are hairstyles for open straight hair that can also look straight off the red carpet. Take a look at these hairstyles for open straight hair and go on doing what you want to do to your straight silky hair.
1. Daily Open Hair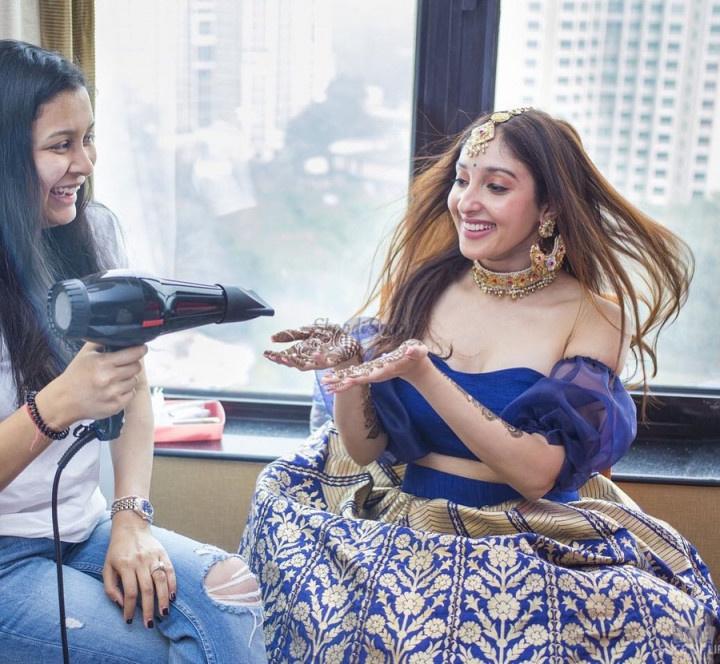 This hairstyle for open straight hair is the one you pull off almost daily. Though it is the most normal of all the hairstyles for open straight hair showcased, this one has one advantage over all the others. It suits everything! There is not one thing you can wear with this that would not do well with it. You can also add any accessory you want with it, flowers or jewellery and work with it any way you want. Though try to keep it for more casual functions rather than the big ones.
2. Side Sweep Hair-Do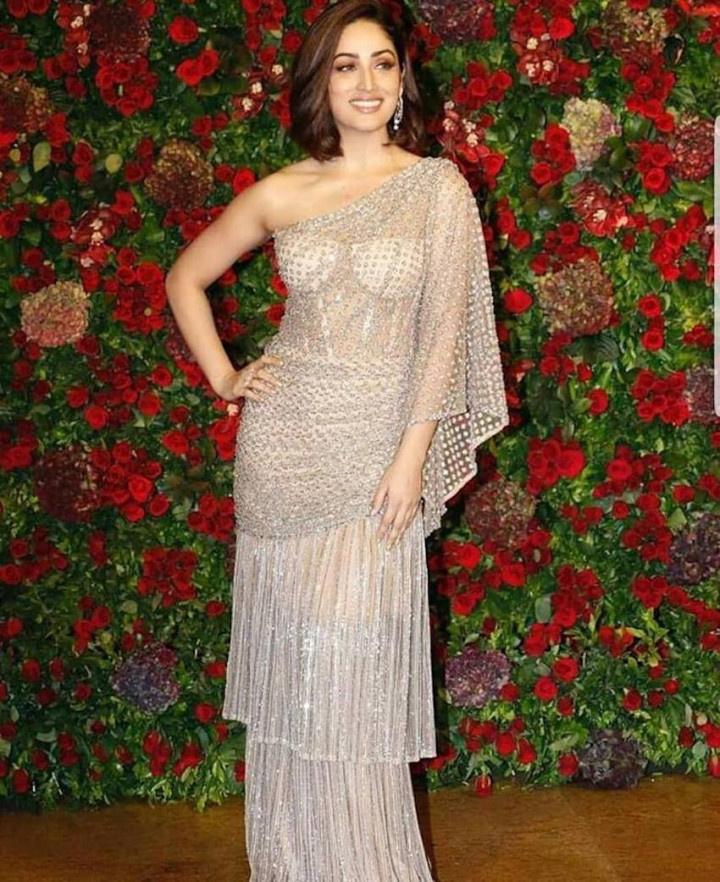 Short hair is a passion for many people but they can be a nightmare when it comes to prepping them up for the wedding. Brides should try this side sweep hairstyle if they have a problem in choosing a classy hairstyle. Use hairspray to set it in place and your hairstyles for open straight hair should be ready to flaunt. This classy hairstyle should have a classy dress to go with it, opt for a saree as it remains to be the classiest piece of clothing that you could ever possess.
3. Middle Parted Puffed Up Hair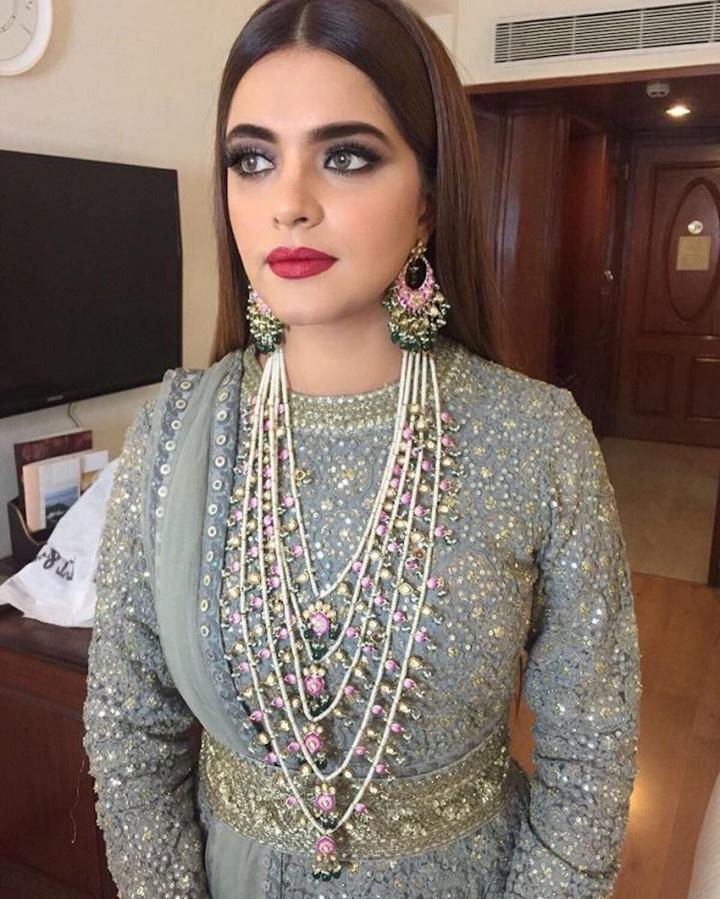 For the bride who wants something elegant, mainstream but still different for her function, well this is what you should go for. The front hair is a normal middle parting, but the back part of the hair is a little puffed up, which gives your hair some volume. Hairstyles for open straight hair like this do not draw a lot of attention to the hair and keeps itself tamed. You can wear this hairstyle with an elegant saree or lehenga.
4. Pinned Back Hairstyle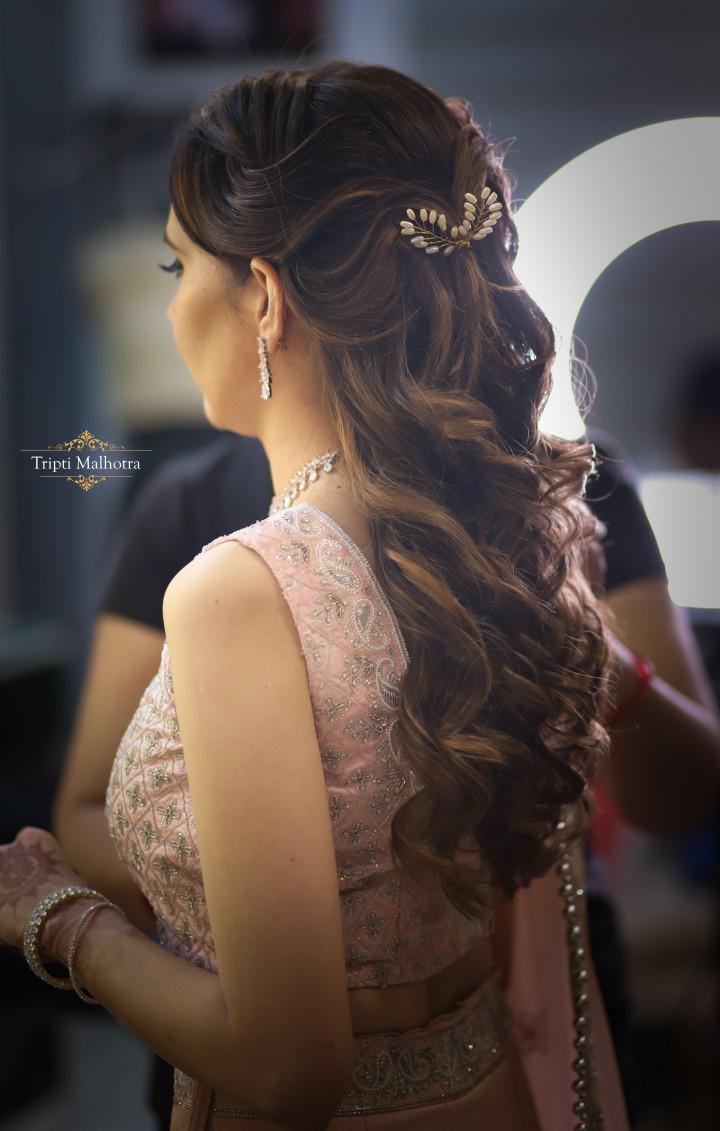 Another breezy and fairly easy hairstyle to do would be the pinned back hairstyle. You can see this hairstyle even in your day to day life when people want something fairly easy but something that looks good. A simple pin or two, with a clutch, is all that is necessary to achieve this hairstyle for open straight hair. This hairstyle goes well with the more Indo-western dresses than full on traditional ones. Wear this hairstyle for the times you need an easy way out.
5. Side Parted Hair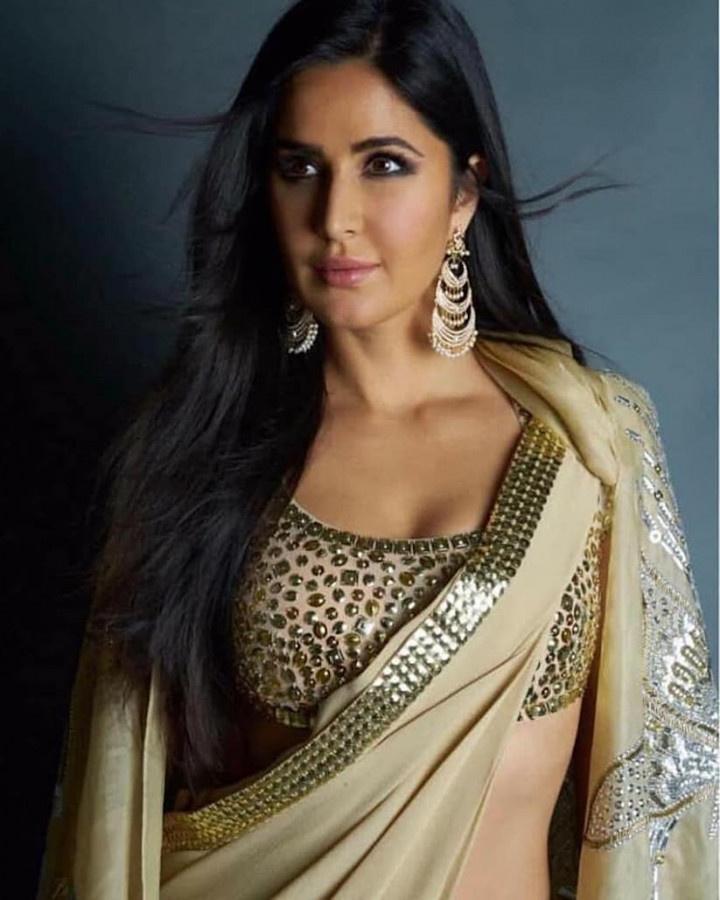 A truly simple but some would say a genius idea. Side parting to your hair might be easy in theory, but it can have a huge effect on how your hair is looking. This happens as side parting your hair can usually make it seem like it has more volume in it than what it truly does. This hairstyle could work with everything, and if you do not want to look too elaborate in a saree, then there is nothing better to cover it up than loose hair.
6. Waterfall Braid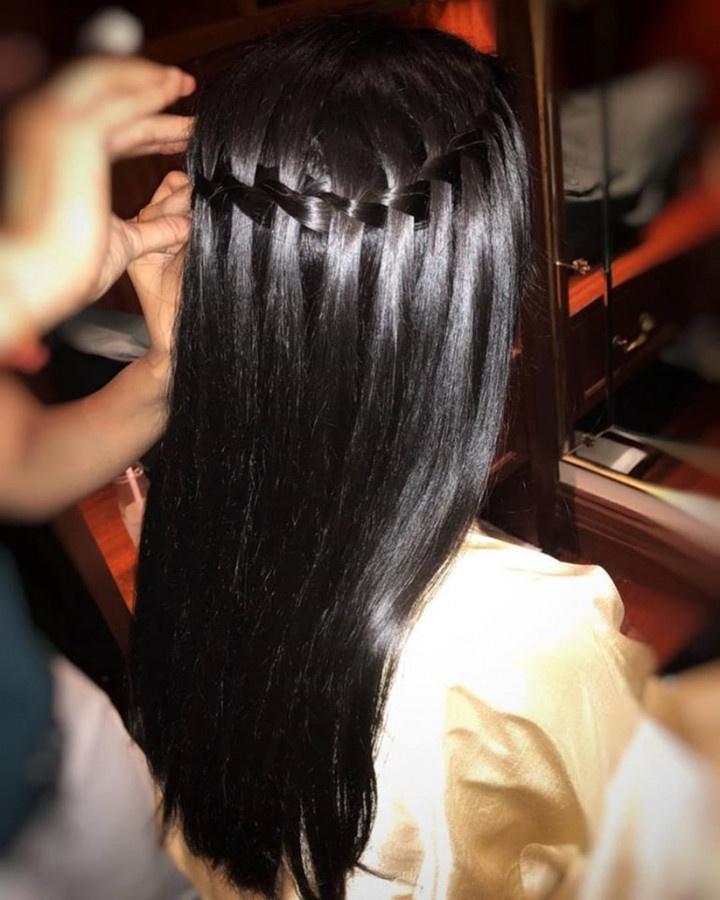 Now, this might be the one that you might have to work for, but it would be worth it in the end. This hairstyle for open straight hair makes sure that your hair gets attention and looks pretty intricate. Don't cover it up with anything or all the grace and also the hard work would be lost. You can add stud bins or flower pins as accessories on this hairstyle. You can wear it for functions like the Sangeet or Mehndi, where it is elegant but playful.
7. A Short Mess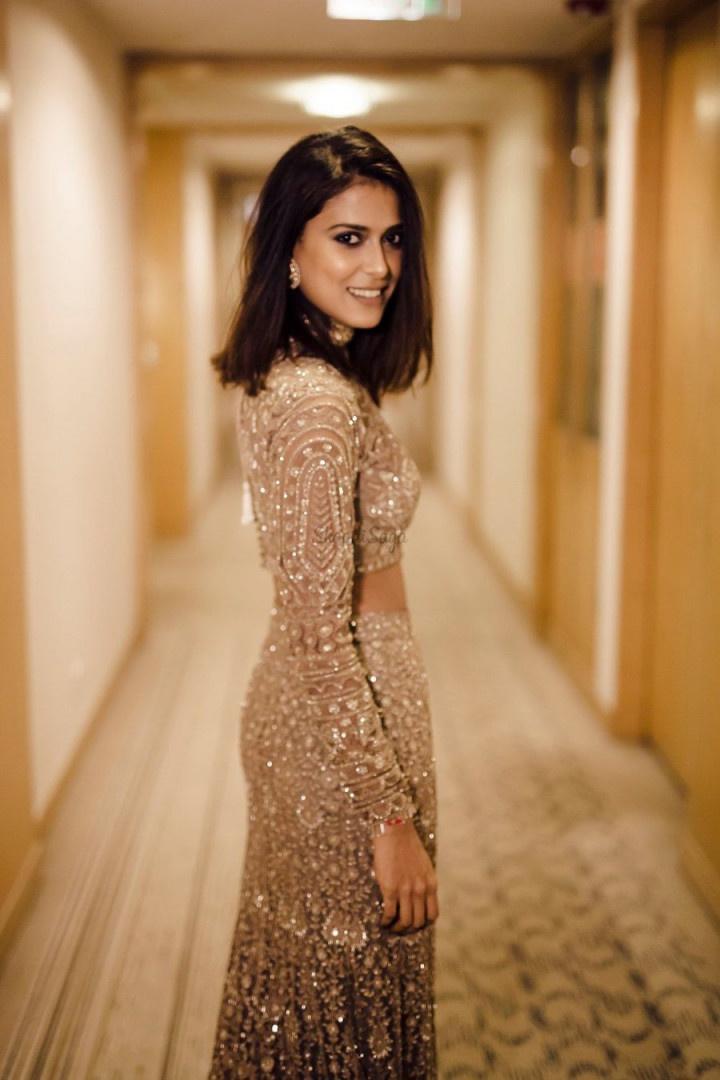 Though it might look like just some messy hair, there goes a lot of work for the hair to look like this. This hairstyle, that looks like you have just run your fingers through it, will make you look unbelievably sexy. This works perfectly for short hair as there aren't a lot of complicated hairstyles that you can try on them but it always needs some definition. Wear it like this for functions like the cocktail, as this hairstyle for open straight hair would go perfectly with a western style gown.
8. Silky Straight Bangs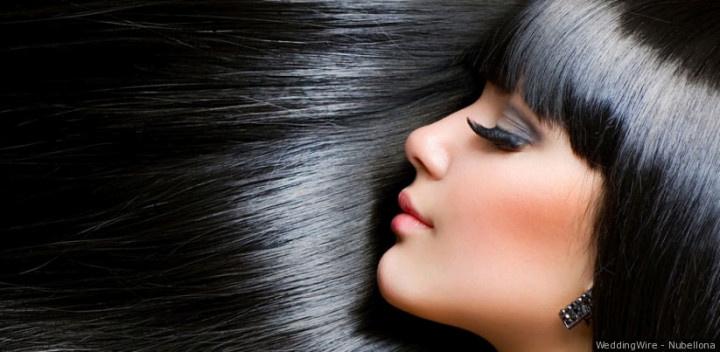 Long straight hair is a scene that you see quite often, what should you do to add spice to it? Add bangs, obviously. Bangs can make a hairstyle look different and well even retro if you play it right. You can additionally add some kind of accessory with your bangs hairstyle, like maybe a delicate chain going from your earring so it does not look as plain. Wear them for functions like the cocktail, so you can still go traditional for your main functions.
9. A Tiara Centred Hairstyle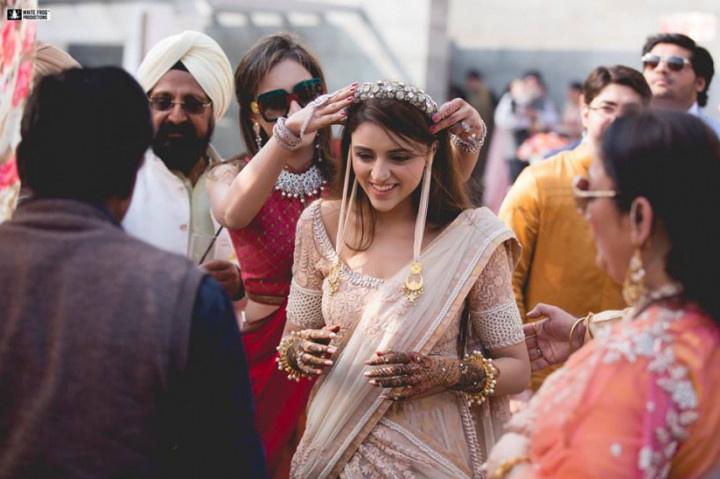 As hairstyle for open straight hair goes, not all of them have to be mainly tresses based. You can also have an accessory centred hairstyle like this one with the tiara. The straight hair makes sure that the tiara is not overpowered by your hair and both of them complement each other impeccably. Make sure you use sufficient pins to hold it in its place, or you will have yourself a handful of tiara later on. You can opt for this hairstyle for any big function because this kind of extravagance you can only pull off at your own wedding. Wear it with a lehenga or a saree, with a subtle pastel colour, so the hair shines.
10. Jewelled Bands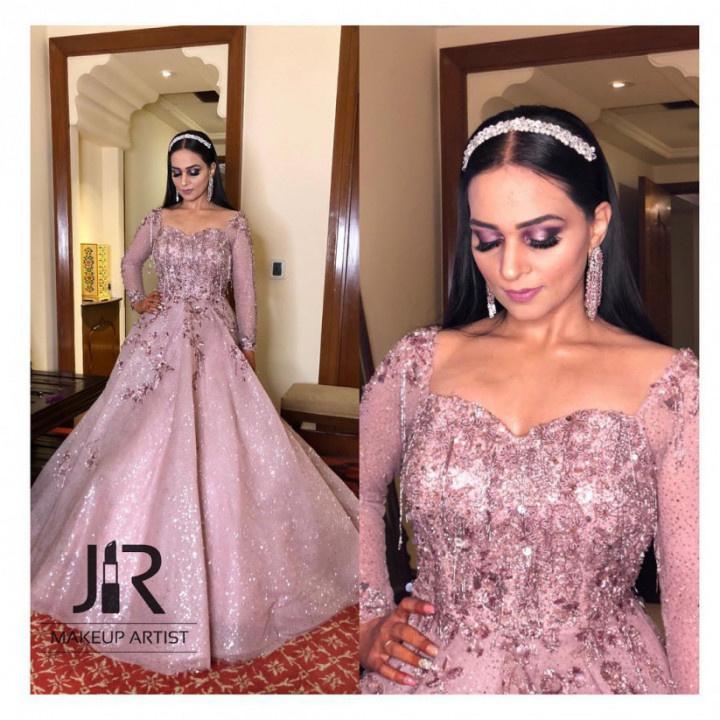 Not wanting to go for an all-out tiara? Not to fear, we have other options, like how about a jewelled hair band? Hairband might sound childlike, but after seeing this hairband, you don't think so. This jewelled hairband would make you look like a million bucks. Securely pinned, this hairband would look like a part of your hair, giving it a dream-like effect. To make sure that it shines in all its glory, wear it with an as blingy outfit as you can, so you sparkle from your top to the bottom. This hairstyle for open straight hair showcases your long open hair to the best of their abilities.
We agree to the fact that open straight hair is something not everyone encourages for marriage functions, but not with this list of hairstyles in your hand. Be confident and carry it as no one can deny that your hairstyles for open straight hair make for the perfect choice at the wedding functions. It is only about understanding what you want and pairing it up with what looks good on you. Trust us that with this mash-up you won't ever go wrong.
Which is the hairstyle that has stolen your heart away?