5 Stunning Bridal Gowns That Are Not White but Still Breathtaking
Wear stunning bridal gowns for cocktail, mehndi or reception. Take inspiration from these reinvented styles we bring to you.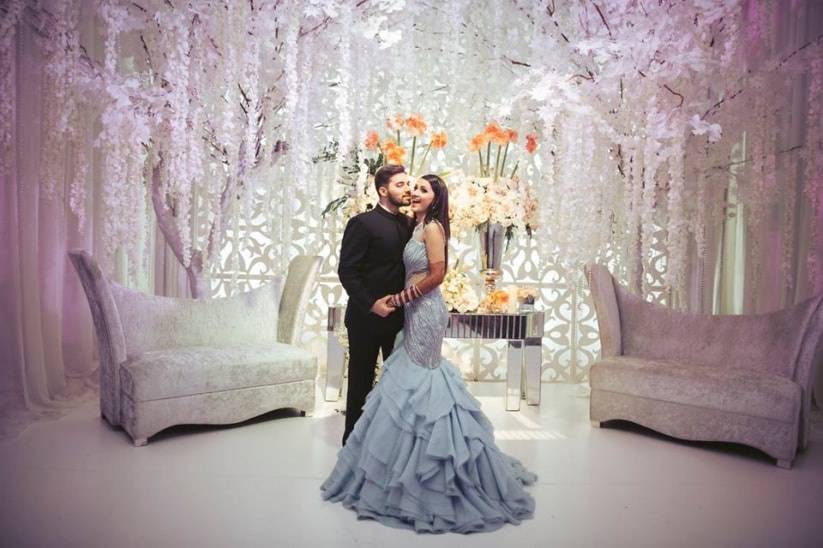 A bride-to-be has so much preparation and planning to do months before the wedding day. One of the most important thing among them is finding the perfect bridal lehenga and bridal gowns for the various pre and post wedding functions.
When we talk about bridal gowns the immediate thought is the 'White Gown' adorned by women having a church wedding. But the world of bridal gowns has gone beyond just that and made its way into many more wedding functions and events. Just as the wedding décor has been reinvented, so have the bridal gowns, that are now designed for the wedding receptions and cocktail parties.
Let's look at some gorgeous bridal gowns for inspiration.
1. The White Silver Experience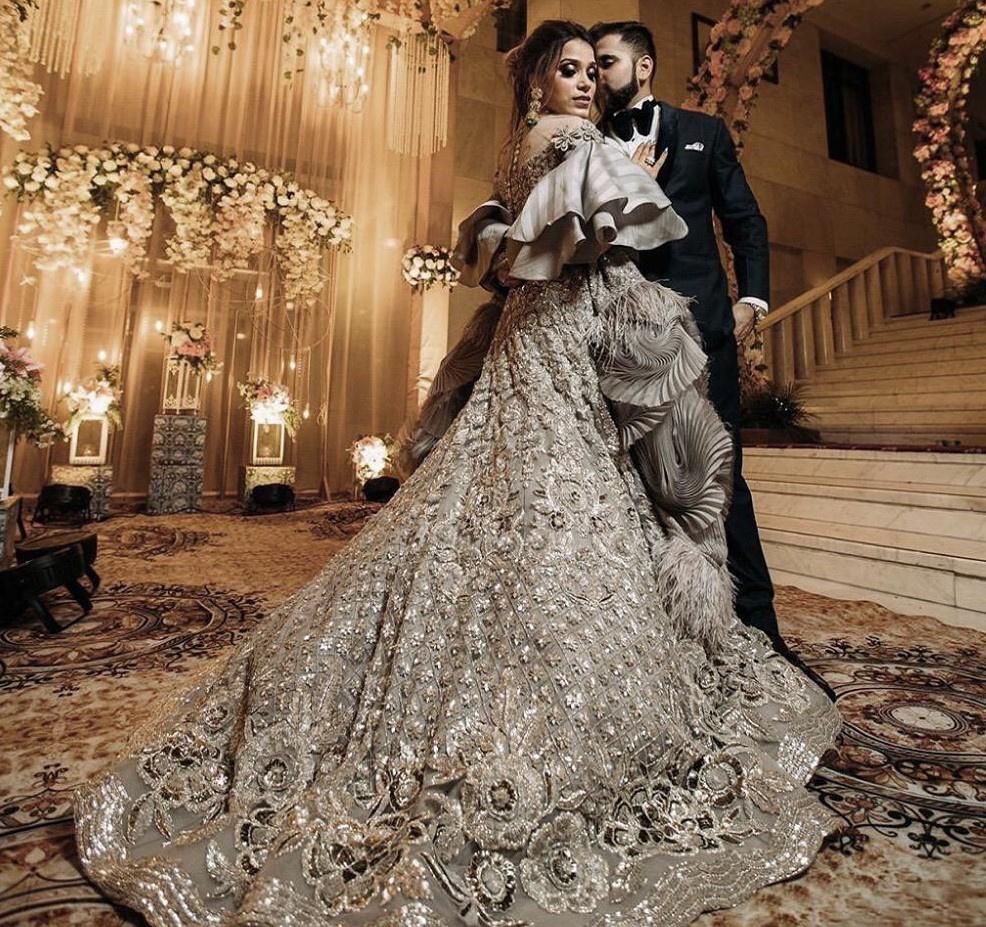 Image courtesy: Manish Malhotra
An elegant gown such as this one is absolutely gorgeous! It can be worn as a wedding gown or serve as the perfect gown for a wedding cocktail party. It's chic, it's classy and is definitely as graceful as a Sabyasachi lehenga! Pair it with latest makeup and hairstyle for that effortless and beautiful look. This grown will make you look serene and nothing less than a dream come true. Get a gown such as this and be ready to slay at your wedding!
2. Hello Yellow! A Bright Flowy Gown For Mehendi/Sangeet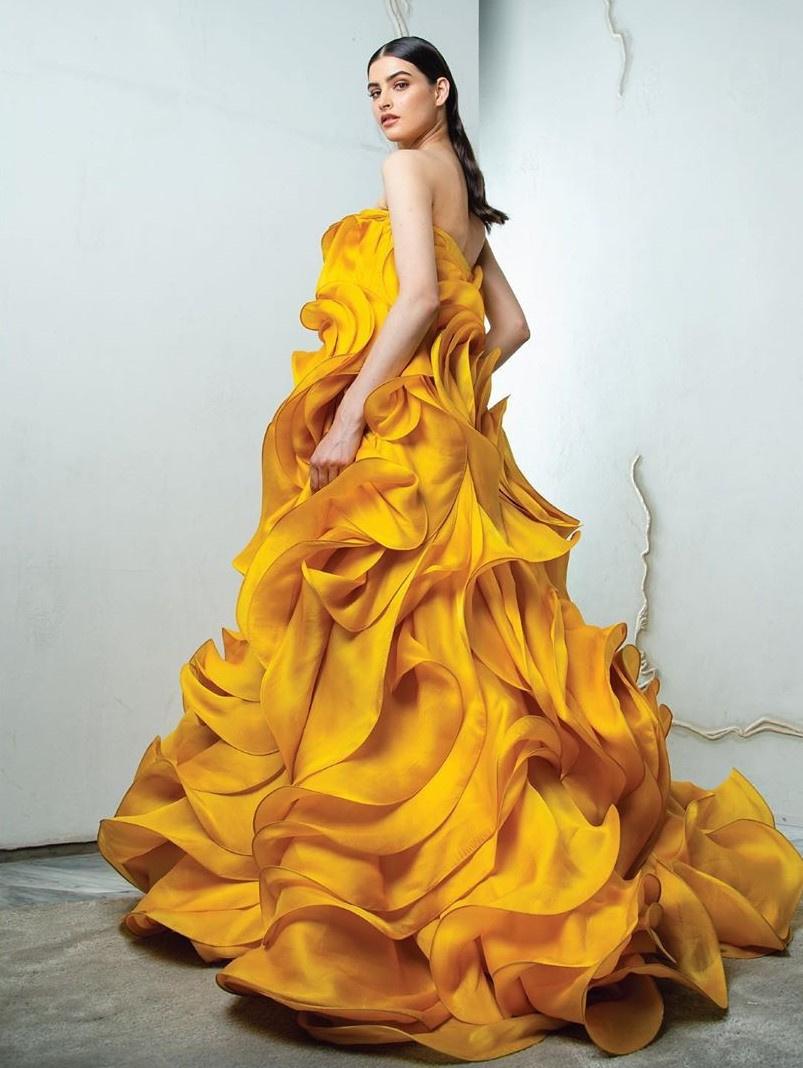 This bright and beautiful yellow gown is perfect for both day and night-time wedding celebrations. With a hint of gold, it becomes a super festive combination and a very 'happy' colour on the happier bride.
In fact, with Indo-western and fusion outfits (like the sculpted lines from designer Gaurav Gupta, from where this particular piece comes from), are all about modern lines and roles.
Sangeet, Mehndi, Reception or any other function - yellow bridal gowns are versatile, fun and fantastic! This happy colour will look spectacular in your wedding photographs. Don't believe us? Give it a go yourself!
3. Purple Haze: An Opulent Engagement Gown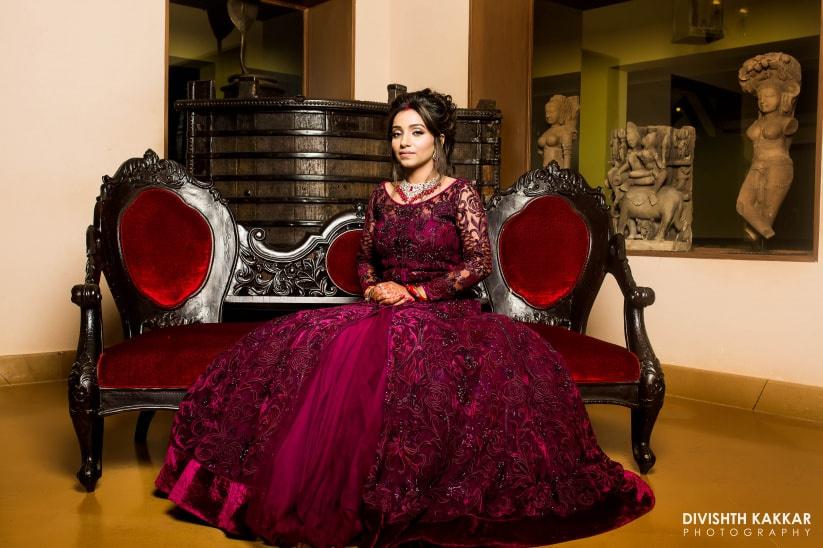 Purple is the colour of royalty and of pride. A deep purple bridal gown with hand embroidery can make a stunning bride! Flowy materials like georgette or crepe in purple add a very luxurious yet feminine touch. You will find many bridal lehenga designs in these fabrics. Keep the skirt plain and full, and a heavier embellished top to balance it out.
The best part is, it is not one of those once-in-a-lifetime kinds of gowns and can be easily donned on other important occasions after your wedding. The colour of the royals will ensure that you will look like royalty in this hue!
4. Red Carpet Ready: Raw Silk or Georgette for Cocktails and Reception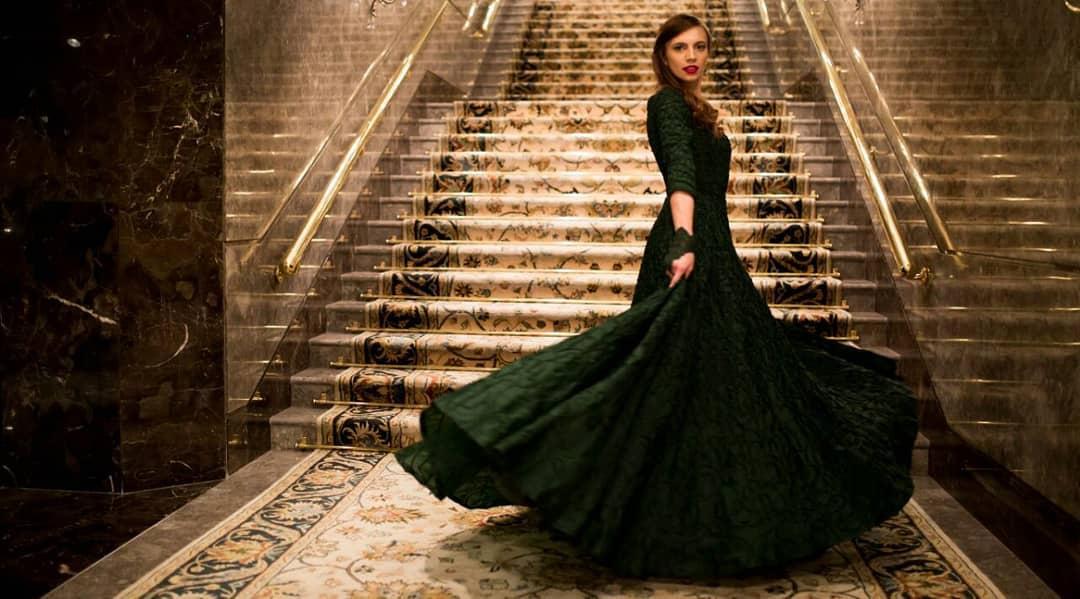 Make a 'Red carpet' kind of statement in a royal blue number and strike stunning wedding poses. Bridal gowns look perfect when they are voluminous yet accentuate the figure, subtle yet stunning, opulent yet classy. A gown like this one that has a plain skirt in a beautiful shade of blue with a silvery-white mesh top is both cute and classy.
This is the perfect bridal gown for wedding events that can go on from dusk until dawn. The daytime sun will reflect the beautiful colour and the night-time will bring out the starry sheen. The colour and the sheen of this gown completely left us speechless. Can you imagine what it will do to your husband and your wedding guests?
5. Fashion Forward: Pink For the Win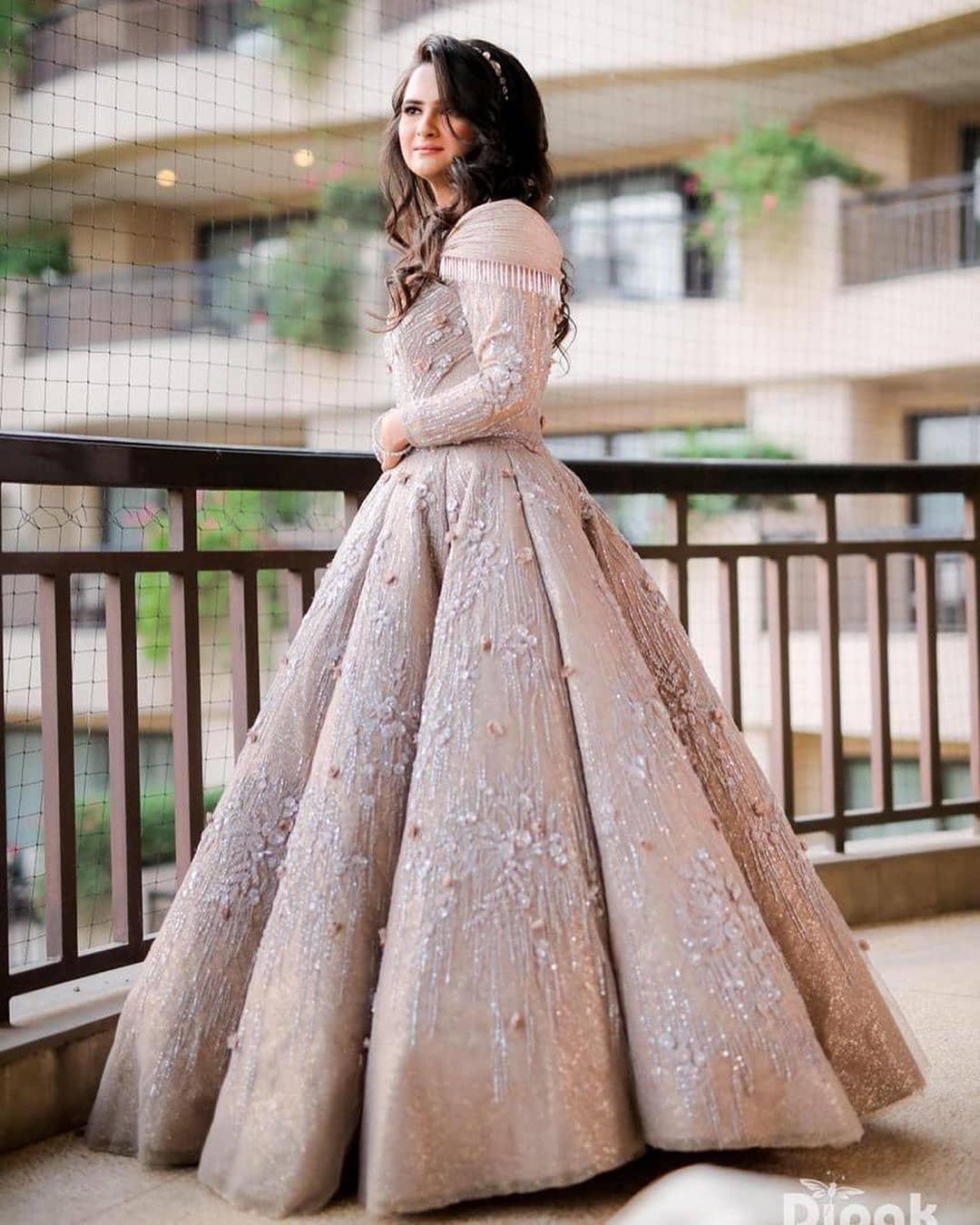 Who said you can only rock the high-low trend at parties? Who said sexy Indian dresses and gowns were not for a bride? From the beautiful shade of pink to the design and flattering cut - this is one of the most fashionable, sensuous and stunning bridal gowns! If you are a fashionista or someone who believes in setting trends, forget what a bridal gown should be like and bring out your own style. The best thing to wear is your smile and confidence- the rest is just complimentary.
Why bridal gowns are must-haves?
Bridal gowns have definitely been reinvented and flaunted by brides, bridesmaids, friends and family. There are no limits and rules, and each one of us can choose the colour, material, style and design for the perfect gown. Be it the wedding itself or one of the many fun wedding functions, a bridal gown will allow easier movement than bridal lehenga or wedding sarees, enhance your style statement while you dance to the upbeat wedding songs, and definitely be the perfect addition to that oh-so-gorgeous wedding trousseau!
These bridal gowns are exquisite and are definitely what you need to take your bridal wardrobe to the next level. Wouldnt you want to become a trendsetter bride too? The one who takes the matters into her own hands and bend the rules and make some new fashion statements. You can become that woman by choosing one of these stunning gowns and take your wedding party by the storm.
Whci gown impressed you the most? Tell us through the comments!