How to Choose Sarees for Wedding Function According to Body Type
Not sure how to pick perfect sarees for wedding function? Pick them according to your body type to add grace to your overall look.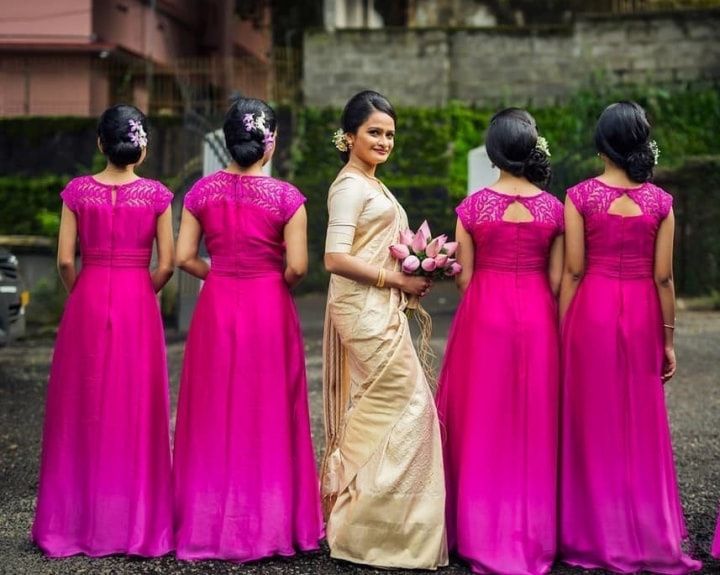 When it comes to Indian weddings, no woman can go wrong with a saree, better yet, when it is well-chosen. The only trick is to pick the right one according to your body type. You need to buy the right fabric and design to give a perfect look to your figure. That's why we share with you some tips that will help you pick sarees for wedding functions that will complement your body shape and make you look gorgeous. Have a browse!
1. Pear Shaped Body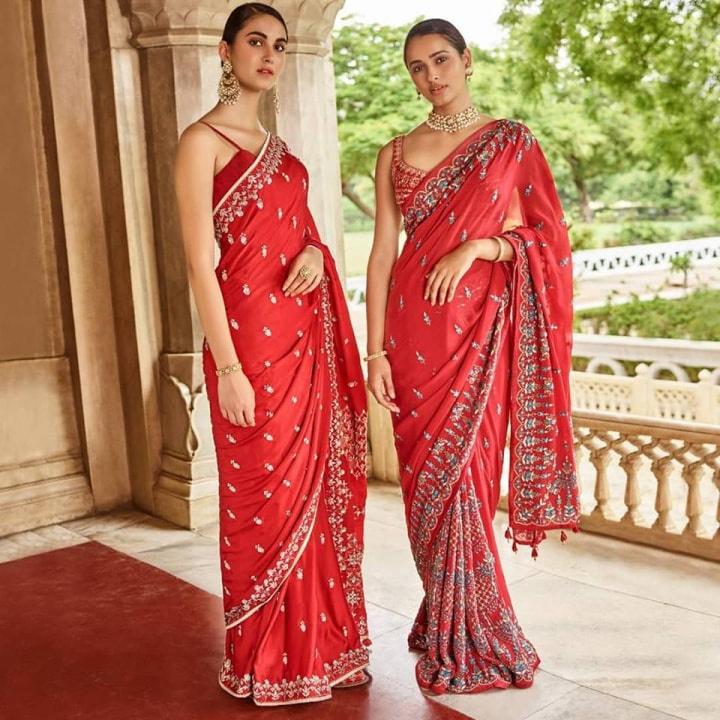 If you have a heavier bottom as compared to your upper body, then you have a pear-shaped figure. Consider wearing sarees in breathable fabrics that easy to carry like georgette and chiffon. This will help to balance out your lower and upper part. Also, how you drape the saree makes a lot of difference in how you look. When wearing georgette or chiffon sarees for wedding function, drape it in a seedha pallu style. Bold and bright colours are the key.
2. Apple Shaped Body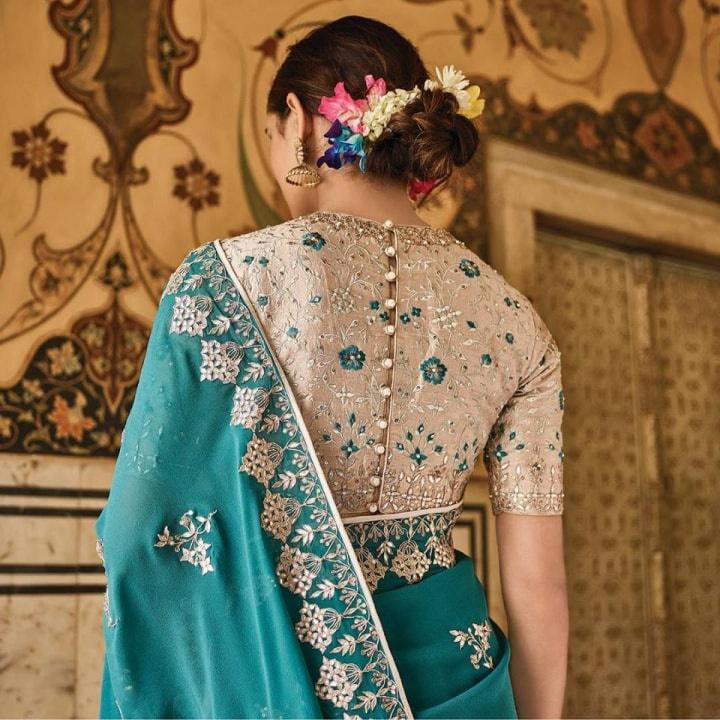 Those who have an apple-shaped body are blessed to have voluptuous curves with heavy busts and stomach. If you fall in this category then silk fabric is your best friend. Just make sure to wrap it a little higher with longer blouses to cover the problem areas. Sarees with heavy embroidery, bold prints, and contrasting blouses can help to add a dramatic appeal to your overall look.
3. Petite Figure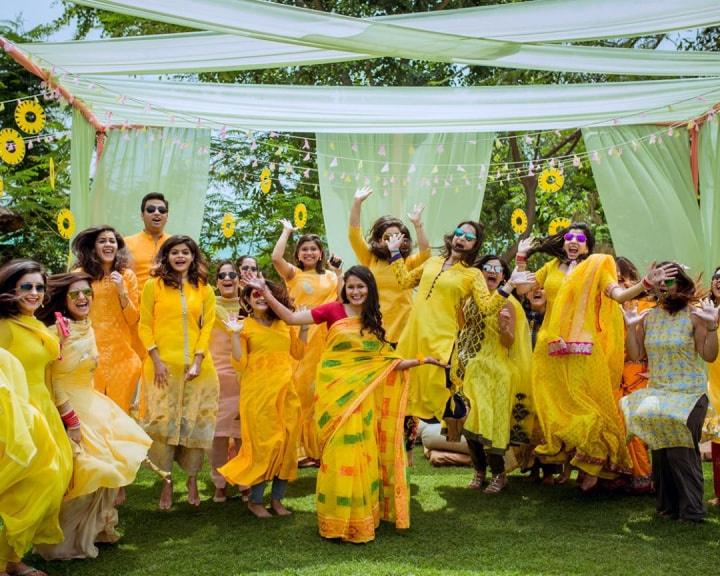 More than any other body type, women who have a slender figure with short height should be very careful when choosing sarees for wedding function. Look for heavy silk, cotton, or a net saree to make yourself appear fuller and taller. Think pastels and thin borders. Make sure to avoid heavy borders and large prints at all costs. A puffed sleeved blouse can also help to disguise your thin hands.
4. Sarees for Wedding Function for Tall and Slim Body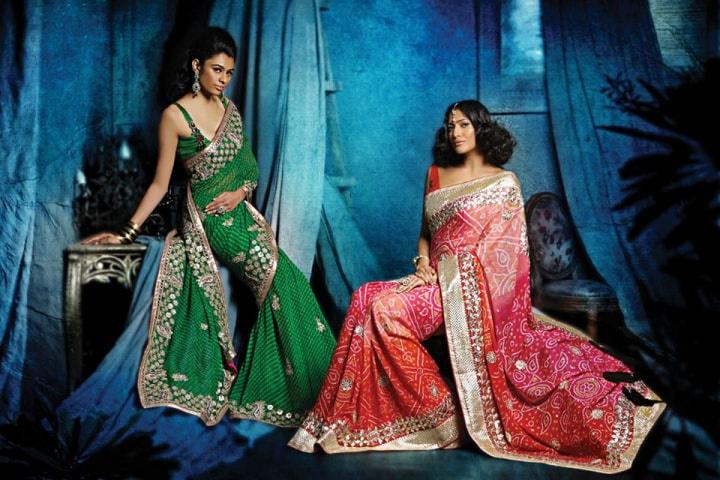 If you have a tall and slim figure, consider yourself lucky. You have a body type which can carry almost all types of sarees effortlessly. From cotton and silk to tussar, chiffon, and georgette anything will look good on you. Heavy borders, big and bold prints should be your first priority.
5. For a Balanced Look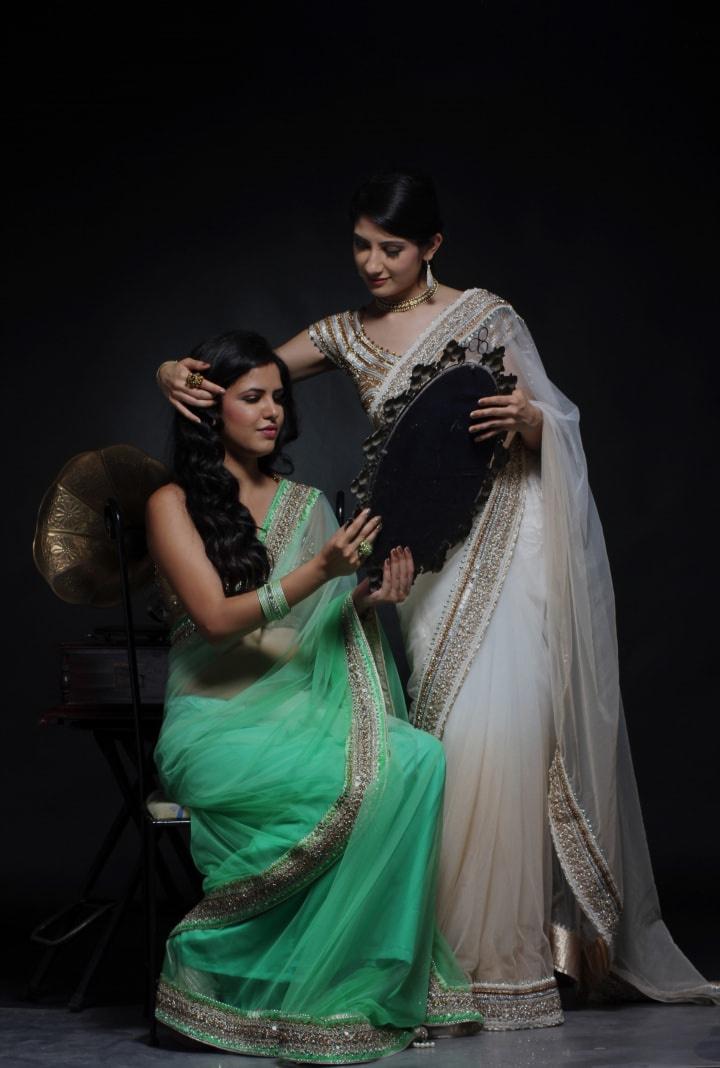 Stiff fabrics like cotton are a big no for you and they will make you look bigger and broader. Look for chiffon, light silk, and handloom sarees to lend your body a balanced shape. Think dark colours with full sleeves and long blouses to hide your problem areas.
6. Sarees for Wedding Function for Hourglass Figure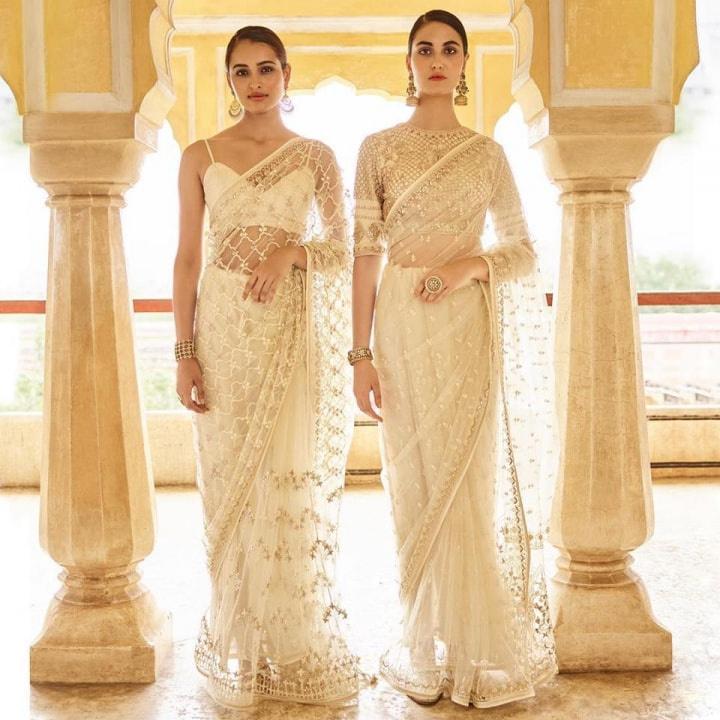 If your hips and busts are almost the size with a really thin waistline, you are blessed to have a perfect figure known as hourglass. Look for sarees in fabrics like crepe, chiffon, georgette, and net to flaunt your curvaceous figure. A simple and intricately embroidered saree can do wonders for your look. Pair it with a well-fitted blouse that ends right at the bust line to accentuate your curves.
Other Tips to Enhance Your Look in a Saree
It's not only about picking the right sarees for wedding function; it's also about how you wear them. We share with you some tips.
If you are planning to wear heels with a saree, make sure to wear them before you drape it. This will ensure that your saree stays in place throughout the ceremony.
No matter how carefully you pick a saree, it's of no good if you don't pleat it well. So create your pleats neatly and tuck them properly.
Irrespective of the fabric you choose, in order to enhance your overall look in a saree, pair it with right jewellery pieces, clutch bags, and shoes. This is one factor that can really make or break your entire look.
As a rule of thumb, pick simpler blouses with heavier sarees and vice-versa.
In short, there is nobody type which is unfit for sporting a saree. Just make sure to keep these tips in mind the next time you go out shopping for sarees for wedding function. Did we mention that donning a bindi, kohl-rimmed eyes, and a lipper can further help to you flaunt your Indian look?
Want to go saree shopping? Check out these best saree shops in town.