Buy A Readymade Blouse Design Or Not? Here's The Right Answer
Picking a blouse design isn't easy, but a readymade blouse design can be even more stressful. This pros and cons list will make your decision slightly simpler.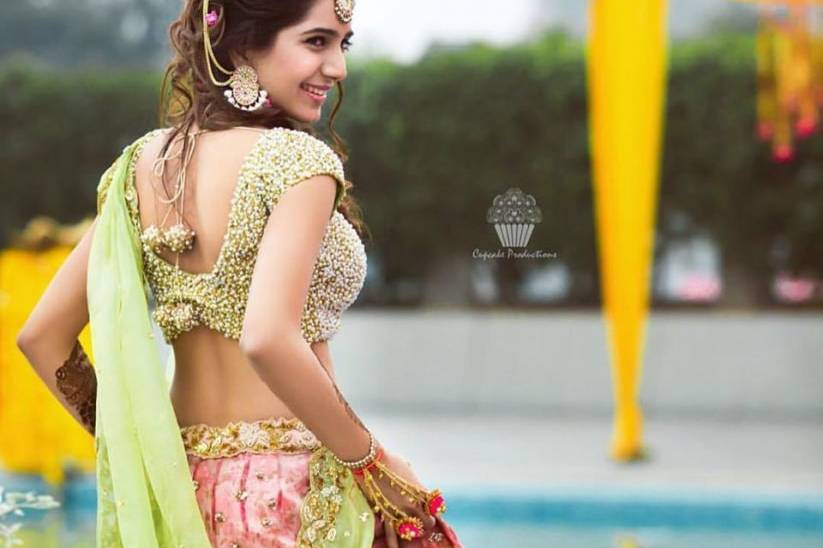 To buy or not to buy is the biggest question a bride has to resolve when it comes to investing in a readymade blouse design. Readymade blouses are not exactly what a bride has in mind for her wedding function outfits and it is perfectly understandable.
Every girl wants all of her wedding looks to be perfect in every sense of the word and therefore she needs to make all the right sartorial choices. Now, if you are a bride-to-be who is caught in the whirlwind of wedding shopping and confused about whether opting for a readymade blouse design is a good decision for you or not, we have you covered. Let's begin.
Readymade Blouse Design for Brides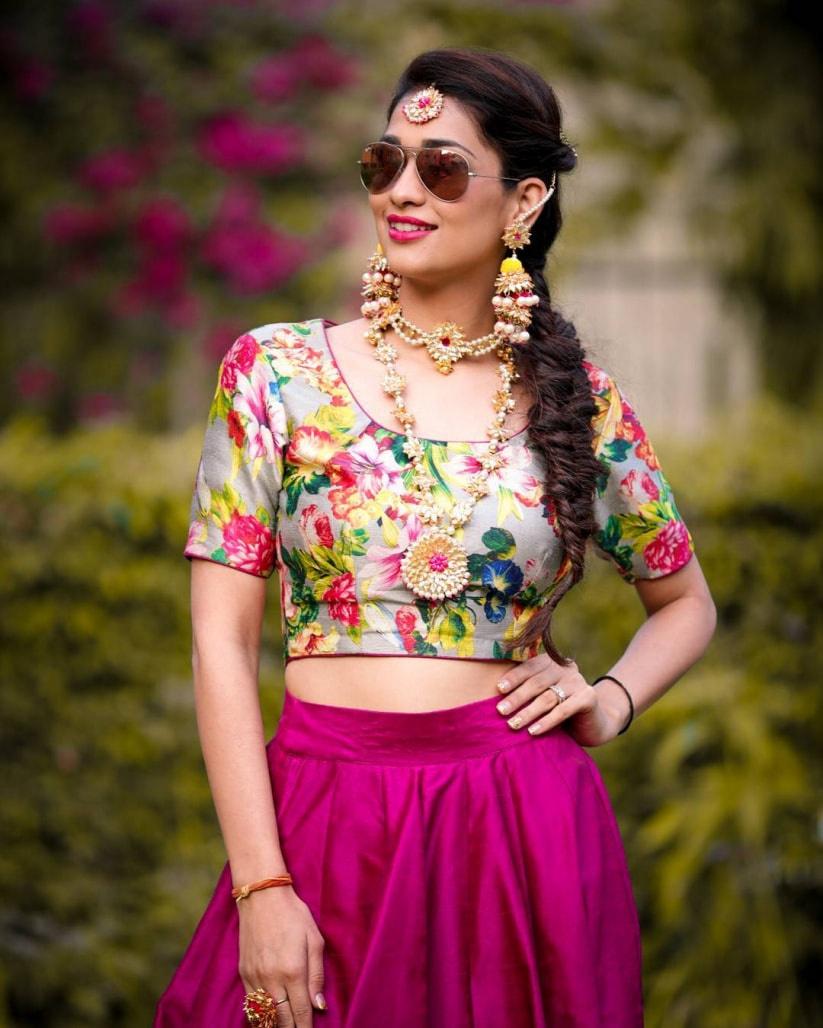 Readymade blouses have been making lives simpler for the longest time now as they can come in very handy in the situations when you have to immediately attend a function and you need a blouse to spruce up that saree or pep up an old lehenga with a new blouse. Usually, brides do not consider buying a readymade blouse design for any of their outfits at all. Mostly this happens because all bridal and pre-bridal outfits already come with a blouse piece of their own which you can get stitched from that trusted boutique or even tailor according to your own taste.
But these days a lot of brides are going the emotional way by wearing their mother's or mother-in-law's wedding outfits for one of their wedding functions. The brides revamp the outfit a little bit, usually by adding a new dupatta and blouse to it. This gives the whole outfit a new look without interfering with its classic charm.
Why you need a readymade blouse design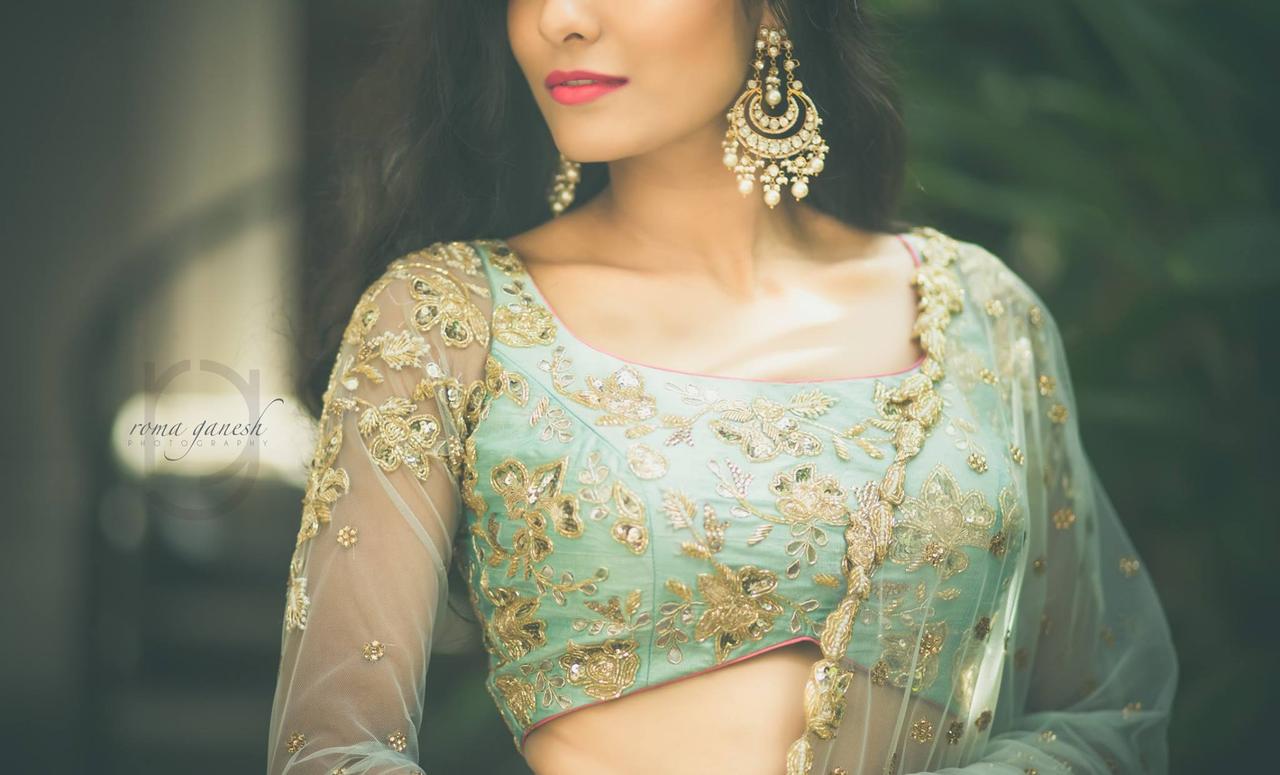 This is where a readymade blouse piece can come in handy. And the days when a readymade blouse piece meant a plain golden one with a standard neck and back design and mega sleeves are a thing of the past. Nowadays, even high-end designers and boutiques have started stocking up on readymade blouses because they understand how convenient they are.
But at the same time, picking the perfect readymade blouse can be a taxing task, that is if there is any such thing as a perfect blouse for you. Every body type and shape is different, which means that one readymade blouse cannot fit everyone perfectly. And you know what they say - an ill-fitted blouse can instantly bring down the charm and beauty of an otherwise gorgeous outfit within seconds.
Weighing it in: Positives for a readymade blouse design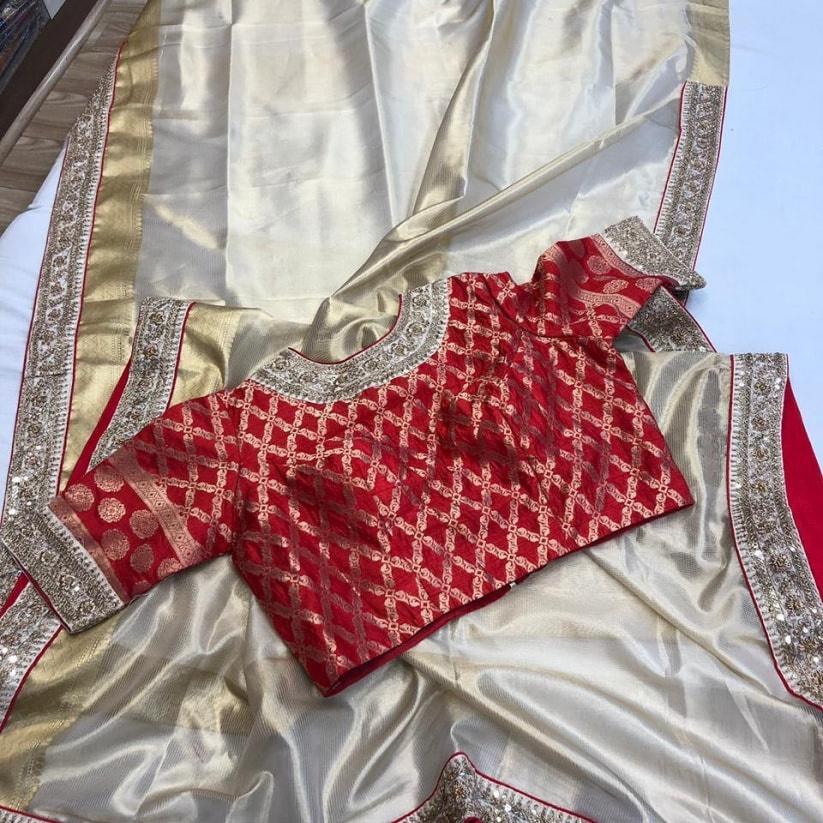 Image Courtesy: Shiv Sai Designs
The pros of readymade blouses are many and we have to accept that they do come in very handy at a time when brides are knee-deep in wedding chores. Some of them are:
1. Save on creation time
Don't have the time to go for regular blouse fittings, conception and getting one created just for your occasion? Then you need a readymade blouse design. It can be such a sigh of relief to know that at least one thing can be checked off the long list of tasks without making multiple trips to the boutique or tailor.
2. Get ready-to-wear options
If you are lucky, more importantly, if you go to a good store, chances are bright that you will be able to find a blouse that fits your taste perfectly. With minor size adjustments, the readymade blouse might turn out better than a stitched-from-scratch blouse.
3. Know what you're getting
Unlike a blouse that you get stitched, a readymade blouse design is in front of your eyes from the very first moment. You know how it looks exactly and so you can easily plan your look accordingly. The anticipation of whether your blouse will look good or not isn't there and it can be a huge relief.
4. Variety and choice
A Readymade blouse design can give you freedom of choice. If your lehenga or saree has come with a certain blouse piece which you don't like that much (it happens!), you can always head out and pick a readymade blouse that you want to wear with your much-loved outfit. That way, you get to keep the outfit and spruce it up according to your own style.
Readymade blouse design for brides - The negatives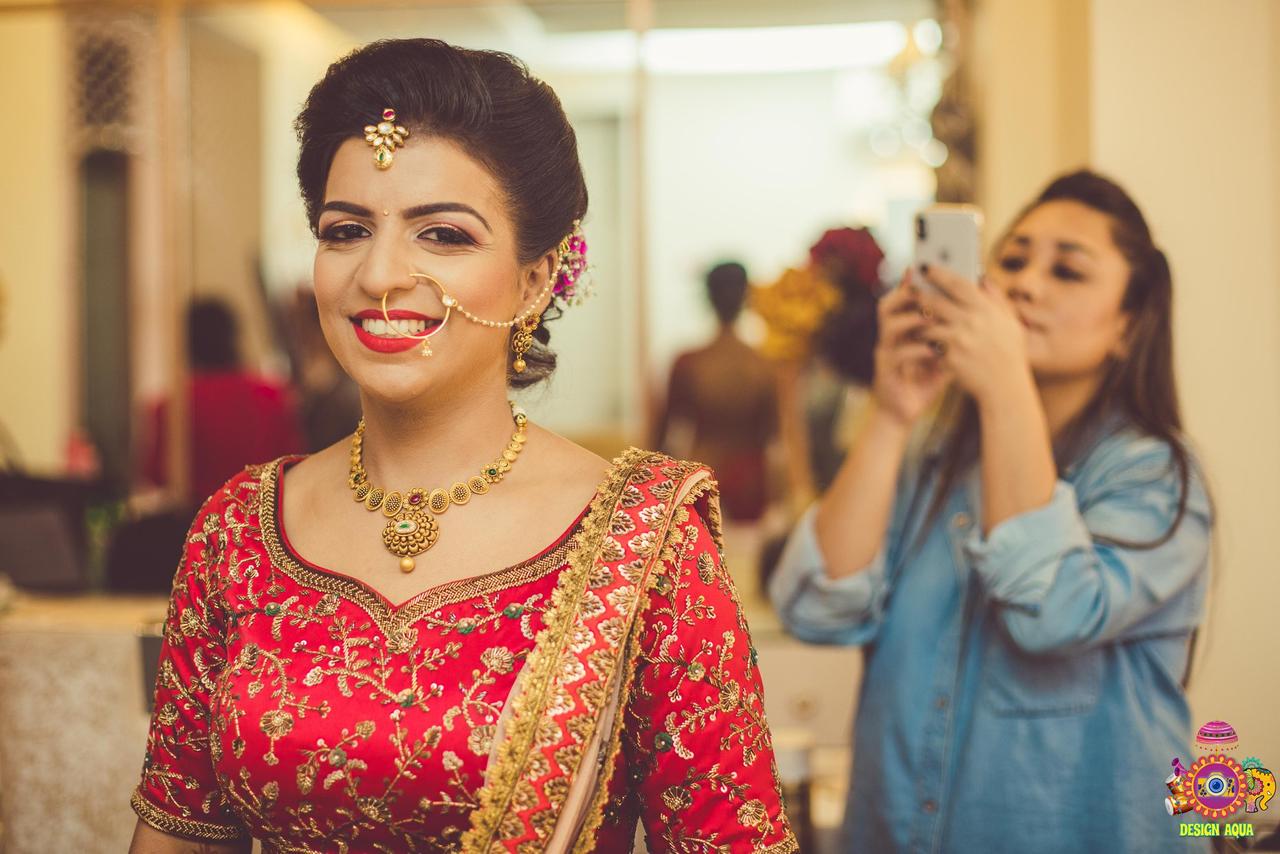 While we have told you a lot of good things about readymade blouse design pieces and their benefits for brides, there a couple of things that do not work in their favour at times.
1. Getting your right fit
The first thing that comes to mind when picking a readymade blouse design piece is whether it will fit properly or not, and it is a valid concern. While most people are able to find a readymade blouse that suits them, there is a setback in store for some. Some girls have body types that just do not go well with a readymade blouse - people with extremely thin shoulders and arms being the first category that comes to mind. Readymade blouses do not suit them and make them look thinner than they already are.
2. The cost equation
The next and only other drawback is the cost. Readymade blouses can be quite expensive if they are super stylish and bought from a good store, which is ideally what you should do. While they can be a blessing if you are revamping an old outfit which means you only spend money on the blouse, they can be an additional cost to your wedding budget if you pair it with a new outfit that already has a blouse piece.
3. Not getting a unique piece
A readymade blouse design is many things, except being an absolutely unique creation. Even the most exclusive boutiques make a set of blouses for the market which can generally please and fit many customers. Even if they offer custom fits, you know that the piece has not been created just for you.
The verdict - Should you invest in a readymade blouse design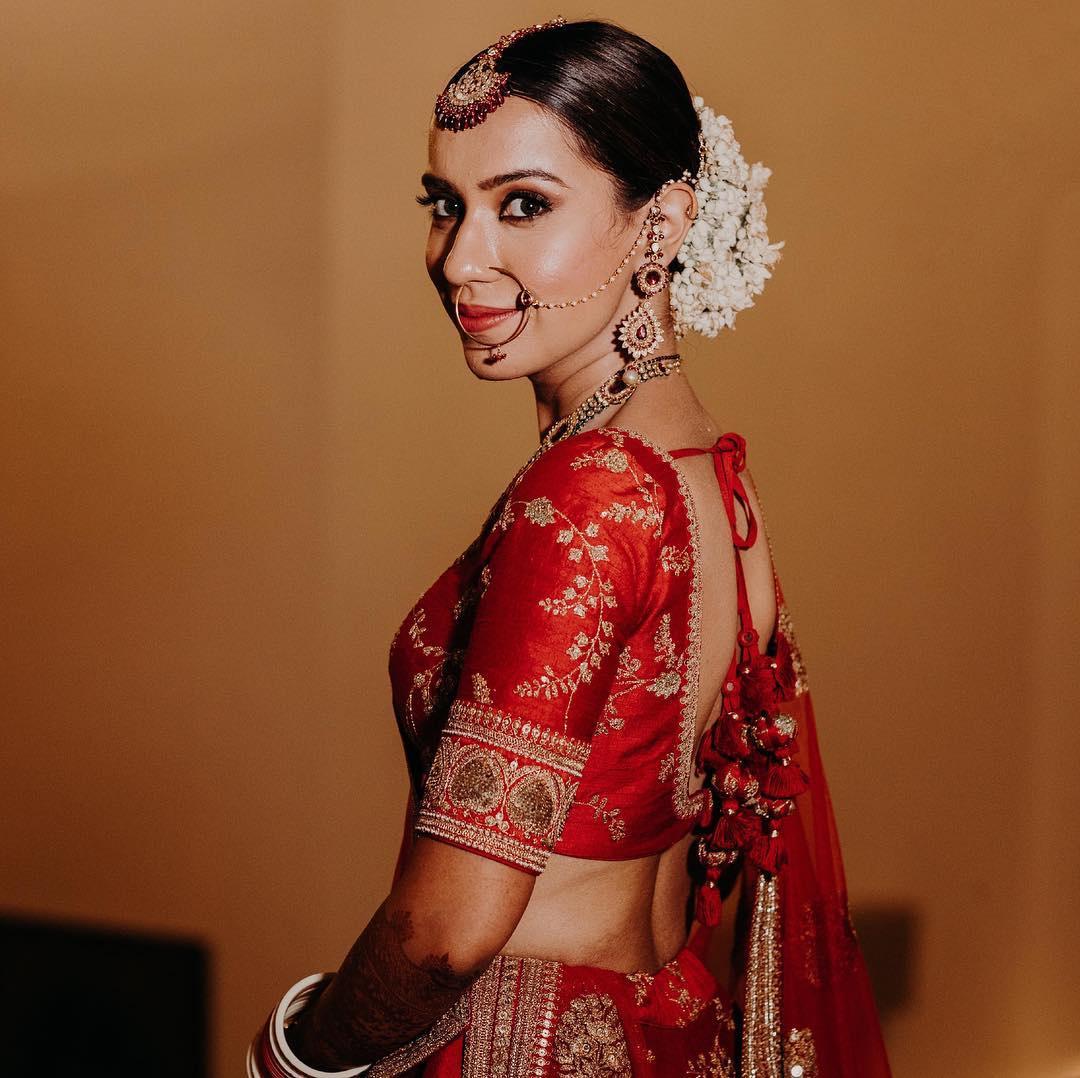 Image courtesy: Brides of Sabyasachi on Instagram
With everything said and done, it is quite clear that the pros are outweighing the cons and so we can safely assume that readymade blouse pieces can prove to be a huge boon for brides if picked carefully.
Tips to pick the perfect ready blouse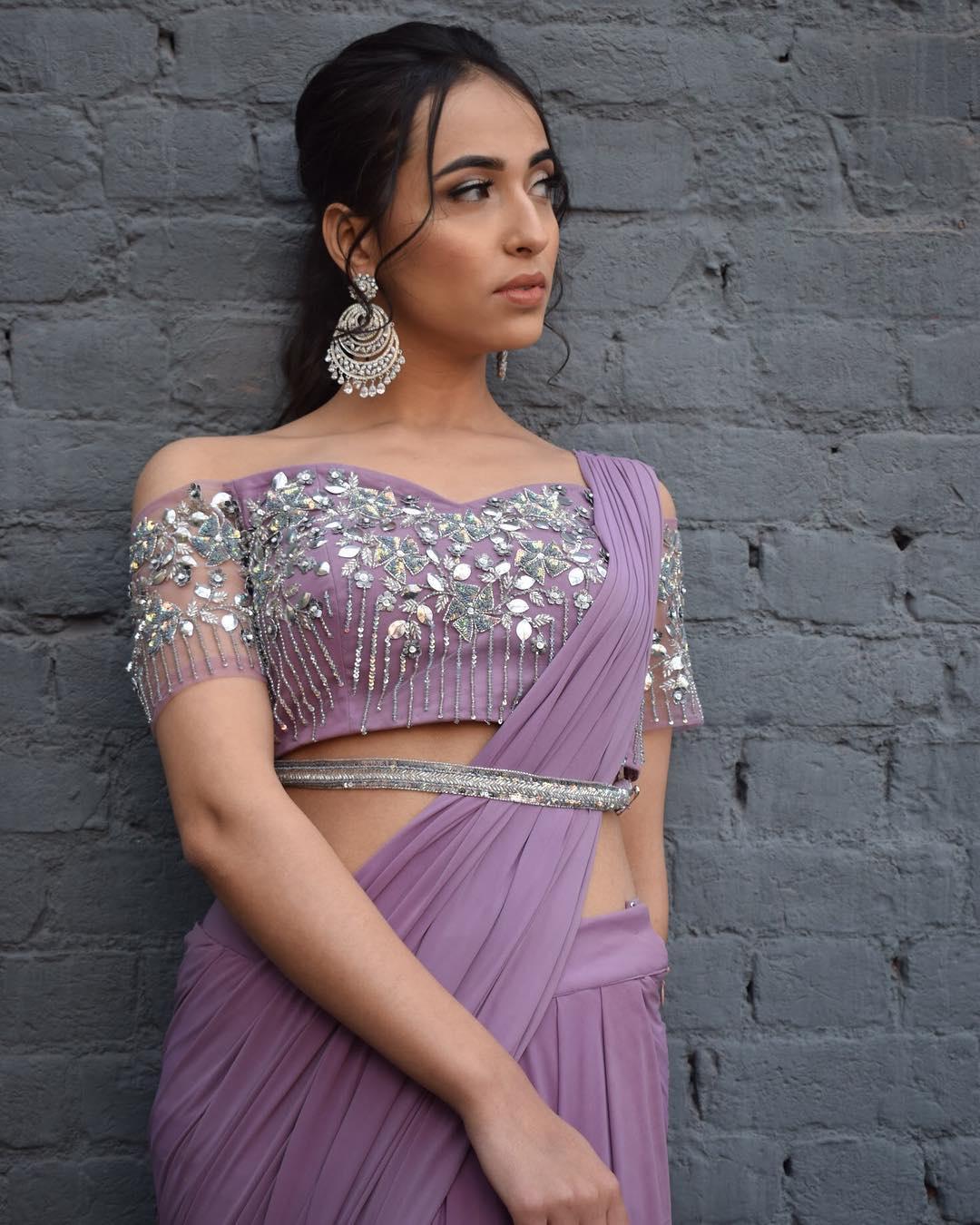 While we have already made it clear that you should always go to a good store if you want to find the perfect blouse for yourself, there are a few other things that you need to keep in mind before you go readymade blouse shopping.
1. Budget
First and most importantly, stick to a budget. There will always be something out there that is prettier but also more costly. Fix a budget for your blouse according to the outfit and occasion and then step out to look for that perfect piece.
2. Look before you leap
While this sounds all philosophical and deep, all we want to say is that look around in a few different stores before you pick a readymade blouse. We agree that sometimes, some things just catch your eye and you fall in love with it. But even then, look around and then make a decision to avoid regretting later.
3. Check the seams and stitching
One of the major putt-offs of a readymade blouse can be shabby stitching. While it might look stunning at first glance, the stitching could be a little off. The seams should also be in place, without any tears and stretches.
4. Try before you buy
Do not pick a blouse just because it looks pretty. Make sure you feel comfortable in it. You have to wear it for long hours and you should not feel like you got tied up in it. Try the blouse before you buy it.
5. Fabric
Make super sure that the fabric of your blouse matches perfectly with your outfit. A poorly matched outfit and blouse when it comes to the fabric is a disaster waiting to happen.
And now you are officially an expert in picking the perfect readymade blouse design for yourself. So get ready for some smart shopping and knock 'em dead with your gorgeousness.
If you have any more questions regarding readymade blouse design - how to style them with your outfit or anything whatsoever, then feel free to drop the query in the comments below and we will be happy to help!