The Bridal Purses Glossary to Complete Your Wedding Trousseau
Bridal purses come in all shapes, colours and sizes- literally! If you have started shopping for your wedding trousseau here's a glossary of all the kinds of bags and purses, you need to add to your collection.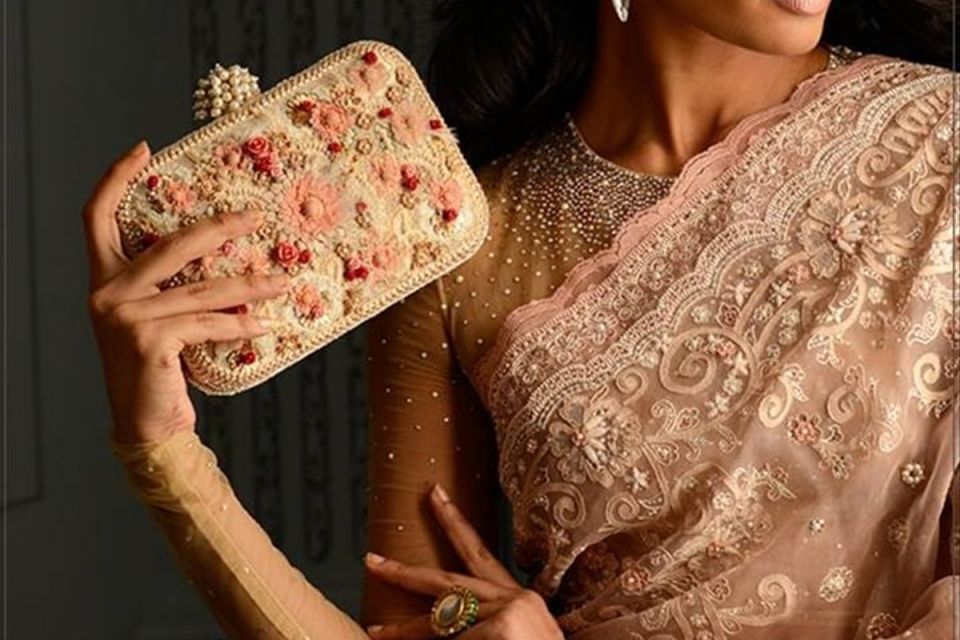 A girl can never have enough of bridal purses! Whether we are going to work, travelling, at a party or even at our own wedding- we need our bags and purses to put all those things we deem essential. Our bags are almost like a 24/7 survival kit that houses all our basics and the fancy we need on a day-to-day basis. Shopping for your bridal purses is no different! You need to shop for the pretty ones but don't forget the practical ones.
Bridal purses for your wedding trousseau must be categorised. You need some fancy ones that you take to a party, you need bridal purses that look elegant with all your new and bright ethnic wear, your sexy honeymoon dresses, one to hit the beach and one for the road. You see how many bridal purses we are talking here? Let's jump in and make a list of all the bridal purses every girl needs.
The ABC of Bridal Purses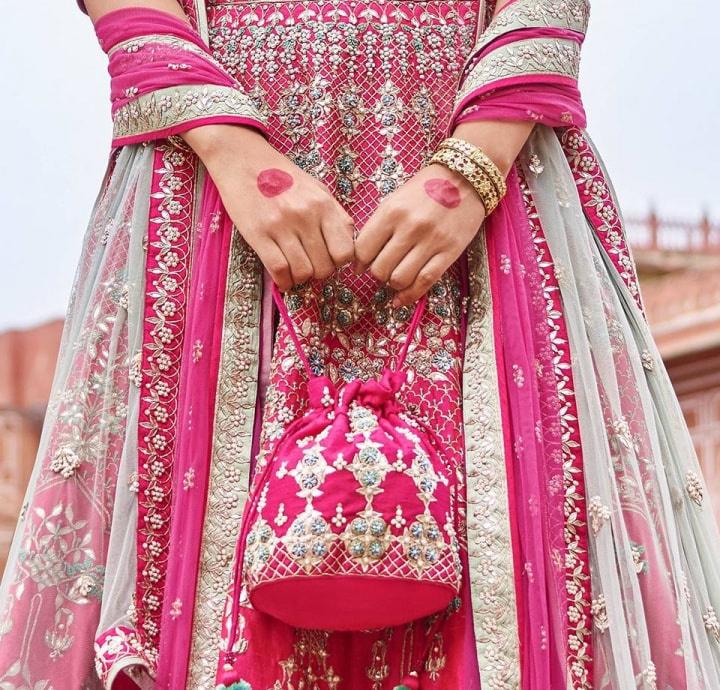 1. Backpack
This may not be your idea of 'bridal' but you'll thank me when you go on that super fun honeymoon of yours. You don't need to buy a boring or basic one, but something striking that gives you a lot of room to store everything and the comfort of carrying it.
2. Beach bag
Whether you are heading to a beach straight after the wedding, get yourself a quality, waterproof beach bag. It works as a great picnic bag too. Buy one that is big enough to carry beach essentials as well as basics like wallets, keys etc.
3. Clutch
The perfect way to change your style game from day to evening is with a clutch. When shopping your bridal purses, consider a clutch with a bright ethnic design for ethnic wear and a modern one that goes well with everything. A basic black clutch, a thread works ethnic one and a metallic one, are all basic bridal purses.
4. Cross Body
Another stylish buy that is both practical and cool. A Cross-body bag leaves you hands-free while keeping all your necessities in place. It makes travelling, partying and shopping easy while keeping your precious stuff safe and in-reach.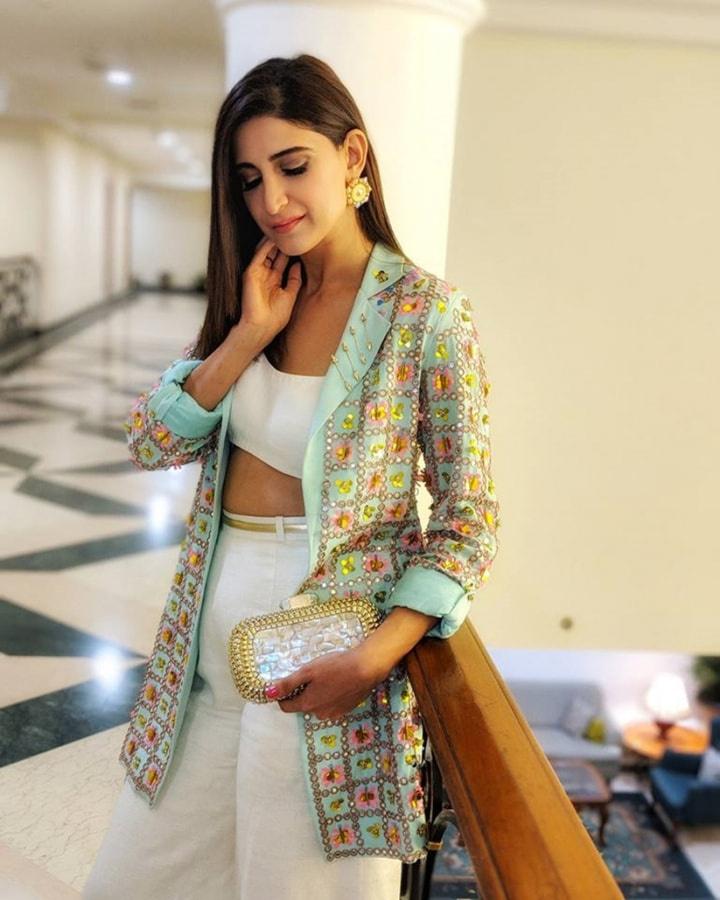 5. Envelope
Yes, this bag is exactly what it's called! An envelope shaped blag that is flat and large, with a button keeping the flap shut. It's a dressy purse that can't store much stuff but houses a lot of style.
6. Fanny pack
This is the old-new way to make a statement! Fanny packs are in vogue and you can take them to the coolest parties and take them when you go hiking or on a new adventure on your honeymoon. It keeps all your important things safe and secure, and easy to keep a check on.
7. Hobo bag
Hobo bags work great with both ethnic and western wear. You can buy a fabric one with colourful thread and mirror work to add that ethnic touch to your look or go for a soft-leather one to make a hobo-statement.
8. Laptop bag
why is this one of the bridal purses that you want? Well, a laptop bag is more than just a workwear accessory today. Laptops go with us, wherever we go - why not make it bride-style! Invest in a good quality laptop bag that looks both beautiful and makes a bold statement.
9. Minaudiere
The latest trend in the world of bridal purses. It is a hard box like the purse with encrusted stones and jewels. It has little space, enough for your phone and lipstick, but is very high on style.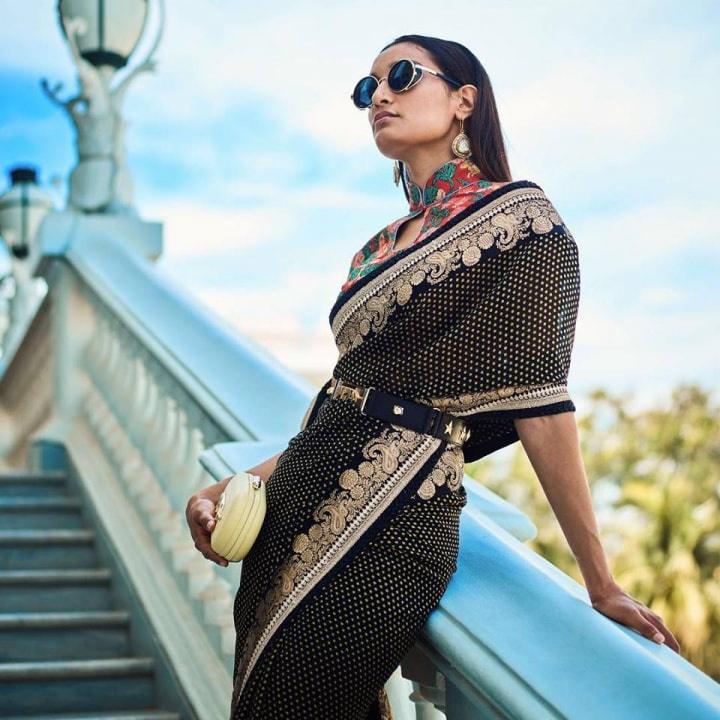 Image Courtesy: Sabyasachi Official Facebook Page
9. Potli
A Potli bag is a quintessential purse for every bride. This one can go with you all the way to the Mandap too. A Potli bag with delicate thread work, mirror work, Gota or just a bold brocade fabric Potli- it looks great in every colour and size.
10. Saddle Bag
Saddlebags are larger than fancy bridal purses but not as big as the one you'd take to work. It has a long string and is great to store everything you may need. It can be a stylish dressy purse or a basic smart one.
11. Satchel bag
A large purse with buckles to strap it open and shut, a satchel bag is every new-age bride's go-to. It has an adjustable strap, so you can hang it low or wear it close to your waist. A satchel bag in solid earthy tones is versatile and a must-have.
12. Sling bag
A small one with a metallic sling, a colourful leather sling bag or a fabric one- sling bags are perfect for every occasion. They are easy to carry, leaving your hands free.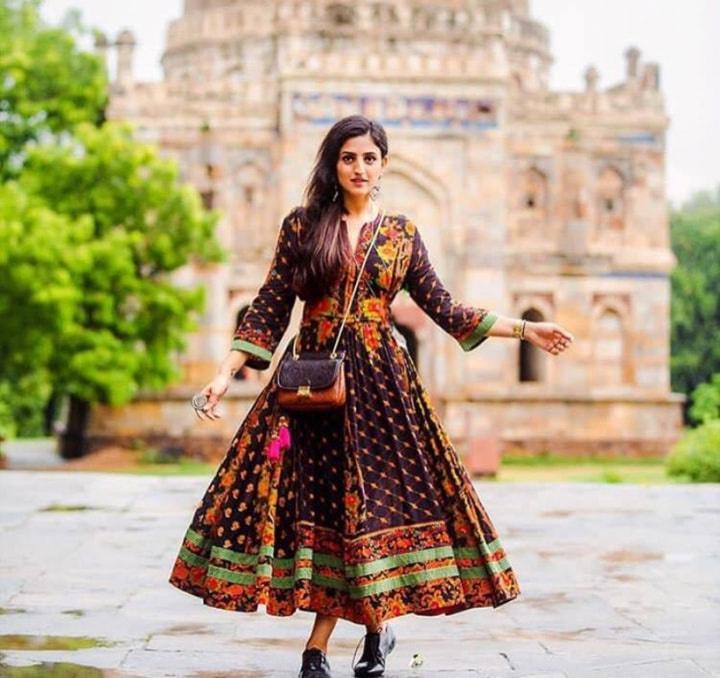 13. Shoulder bag
The classic and regular shoulder bag is a must-have for every bride. You'll be moving a lot, travelling a lot and you will be carrying more stuff than you usually need. As we said, bridal purses are not just pretty but practical too.
14. Tote bag
A sleeker and stylish twist to the shoulder bag, a tote bag allows you to look high-end fashion ready, while also being able to carry your world around with you. It's a sturdy bag that makes a statement of its own.
15. Wristlet
The perfect way to be chic, yet careful is to carry a wristlet. It's a clutch style purse with a small strap that you can wear around your wrist. No more losing the bags!
16. Zip pouches
Store your makeup, toiletries, jewellery and all other essentials in zip pouches that come in all shape and sizes. In fact, every bag needs a zip pouch within to keep precious stuff in one place.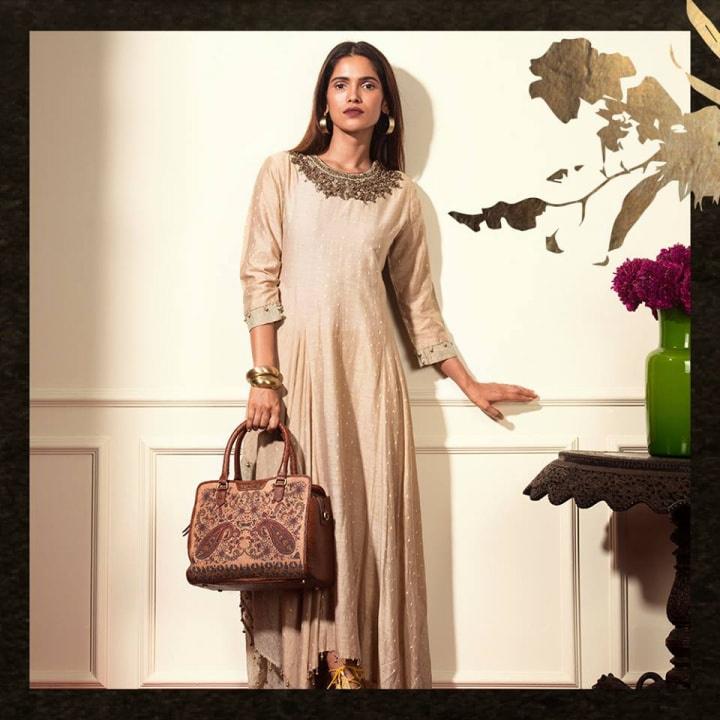 How to choose the right bridal purses?
Isn't it exciting? Who said that bridal purses need to be all bling and bold? Bridal purses are a collection of bags, purses and pouches to add style but also functionality to your wardrobe. Whether you are going for a celebratory dinner to someone's place, a cocktail party, your honeymoon or even work, bridal purses add that extra punch to your wardrobe and create a statement.
Always go for quality over style, especially when you are looking for your 'functional' bridal purses that you will rely on for storing many and bulky stuff. When it comes to the fancy bridal purses, quality is important, but you could give the style a priority.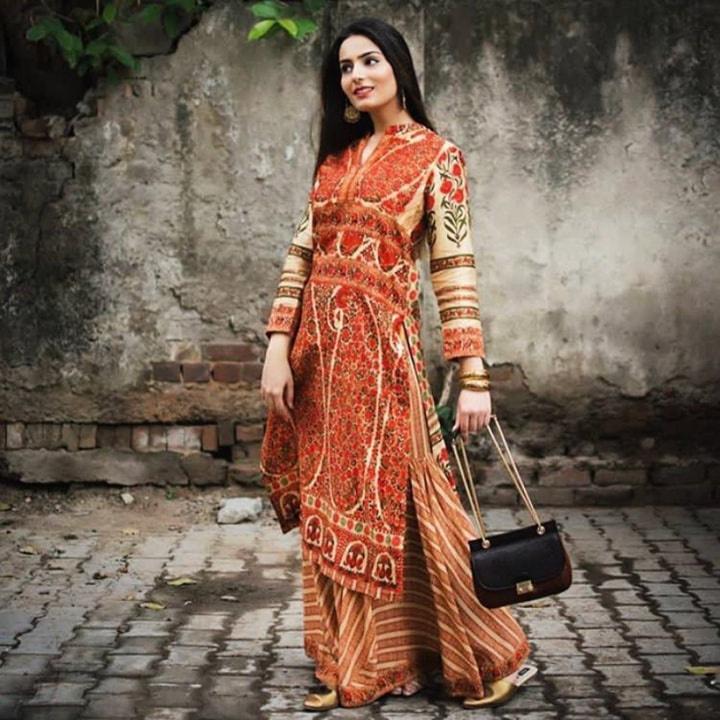 Make a list of all the things you can't leave home without, depending on where you are going and choose your bridal purses accordingly. Also, consider what bridal purses you can carry depending on your bridal wardrobe and personal style. When going trousseau shopping, be selective and carefully consider every piece you buy. Keep use, function, style and purpose as your key deciding factors.
What kind of bridal purses are you adding to your collection?