You are entering a fresh phase of life, and every this new from your essentials to your experiments. A fresh wardrobe all from scratch with a chance to experiment with your look and playing around with new makeup just quenches the desire to do the new while still having the option of going back to basics. We have curated a list of products from different makeup brands in India that sum up to be the perfect bridal makeup kit so that you can explore different makeup brands in India and create looks for pretty much any occasion.
1. Prep up with primer
Well, let's face it, you are the new bride and all eyes will be on you even days after the big event. You need to make sure that your makeup look lasts all day long with minimal touch-ups. And there is only one tool to make that happen – a primer. Dab an even layer of a good quality primer to ensure that your makeup applying efforts at the dawn of the say pays off and stays long.
Which one to go for: Smashbox Photo Finish Primer
2. Foundation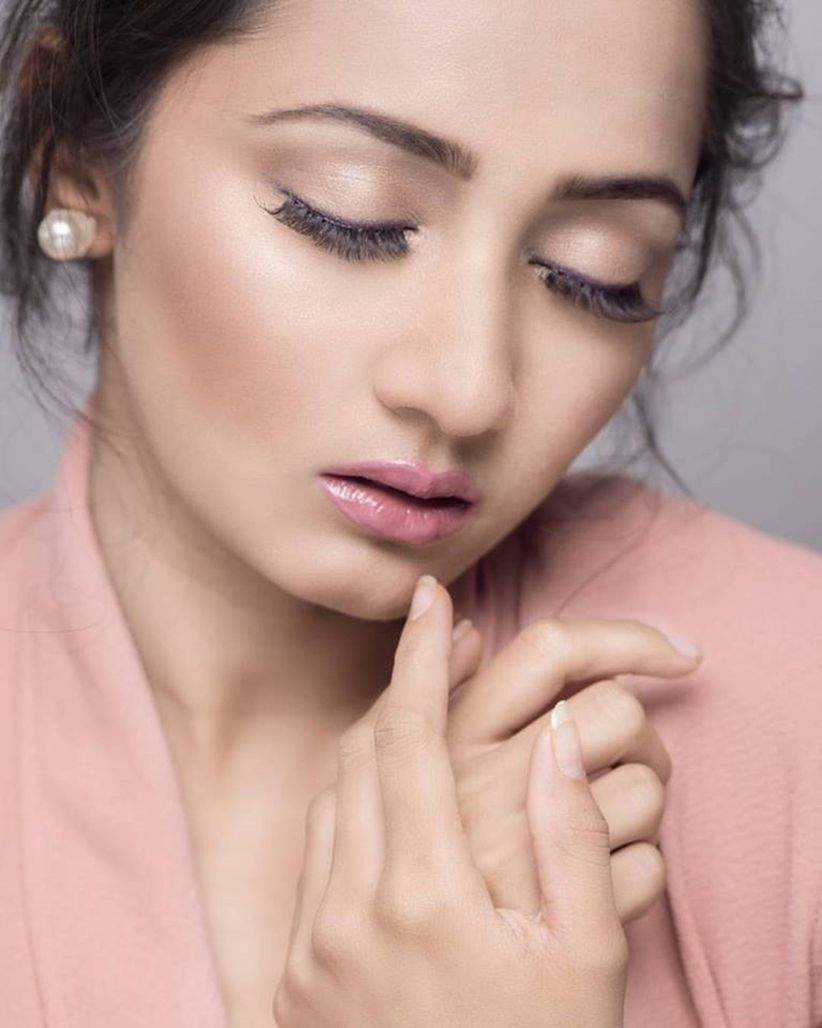 Photo Courtesy: Orange the Salon
Perfect pictures, an even skin tone and minimal visibility of blemishes are all made possible by the magic of a foundation. This is the product for which you should invest in one of the good makeup brands in India. A good one can last you a very long time making it all worth the bucks you spent on it.
Which one to go for: Nars all day Luminous Weightless Foundation
3. Concealer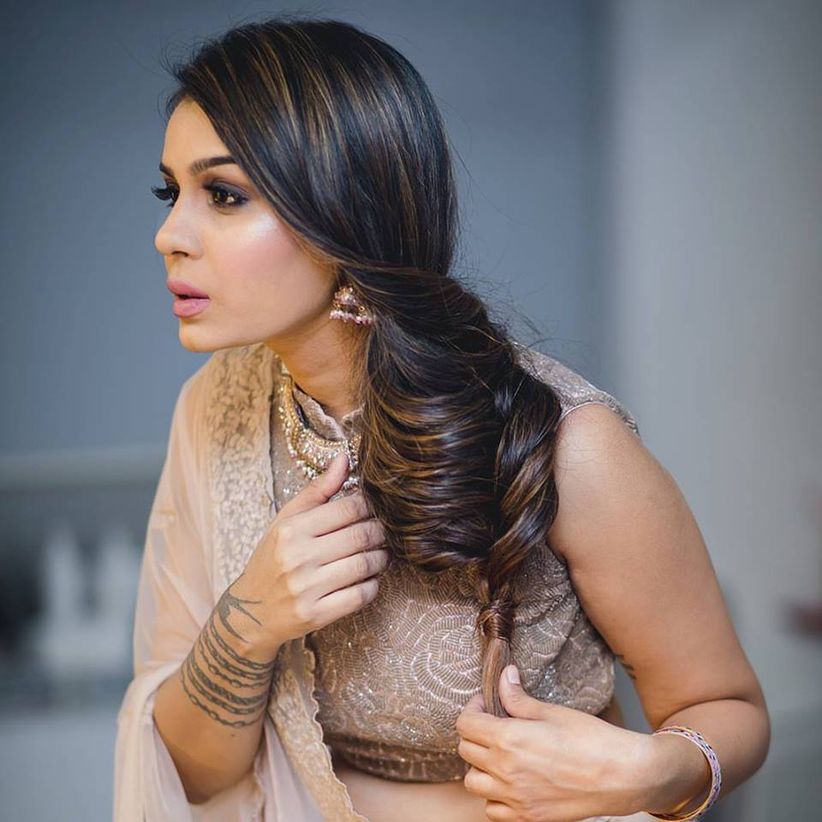 Photo Courtesy: Orange the Salon
All the finishing touches to achieve an airbrushed look of perfection is done by this magic maker – a concealer. Pesky spots that drive you crazy, under eye circles that come with all the stressful planning can all be taken care of with a concealer.
Which one to go for: Inglot Under Eye Concealer
4. Nude Eyeshadow Palette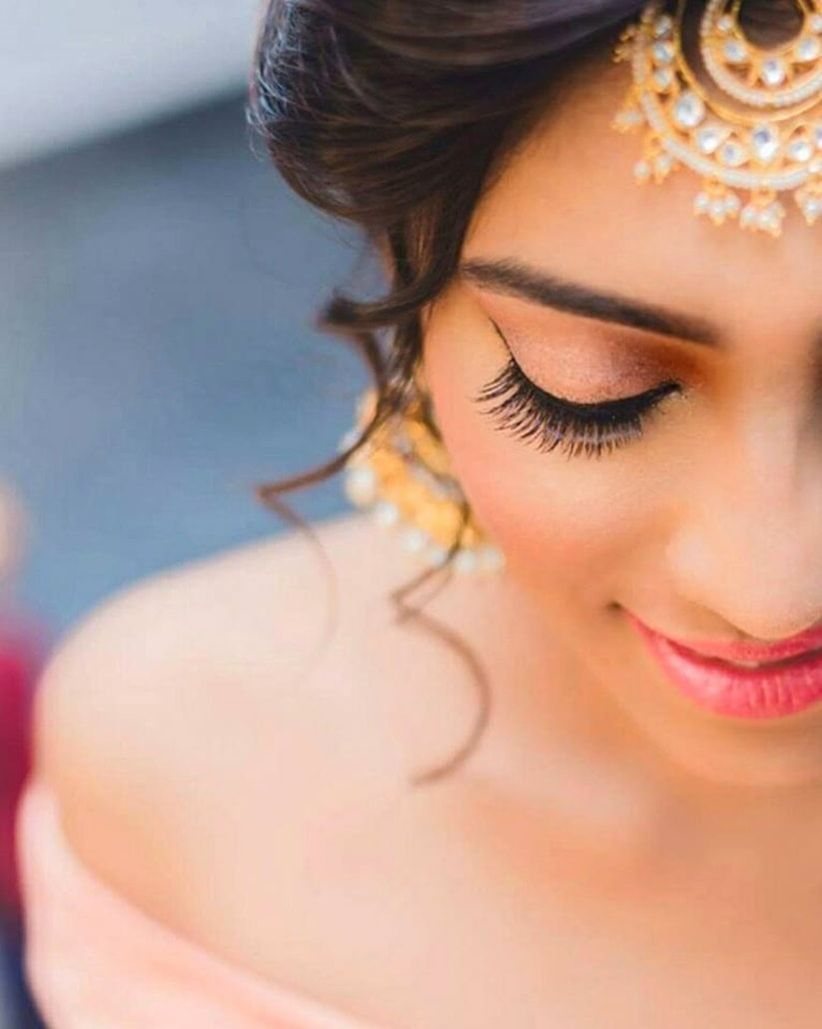 Photo Courtesy: Orange the Salon
Nudes are always a good idea, you can never go wrong with them. But, don't be fooled by the simplicity of the shades, when paired right keeping a good pigmentation, they can create almost any look you wish form neutral to smoky. Start your collection by choosing an eyeshadow palette from makeup brands in India that offer good pigment with minimal fall-out.
Which one to go for: Urban Decay Naked Eyeshadow Palette
5. Luscious Lips
The pop of colour to brighten up your day, stunning lipsticks have always been a girl's best friend when it comes to makeup. There are many kinds and formulas available in the market, but the one that we recommend is either something that is matte or highly pigmented so that the colour lasts as long as it possibly could.
Which one to go for: Mac - Ruby Woo
6. Eyeliner & Kohl
No bridal makeup kit is complete without these staples in it. When it comes to makeup brands in India, the options for eyeliners and Kohl pencils are endless. These makeup products effortlessly frame your eyes and make them look bolder and brighter all the while making them expressive.
Which one to go for: Bobby Brown Long Wear GelLiner
7. Blush
A hint of blush can do no harm. A healthy dewy glow like a soft pinch on your cheeks will give you a romantic look every time you sway the brush across them. There is something charming about blushes that call for attention and deserve every bit of it. They can make you look fresh even when you are dead tired with all the wedding hustle.
Which one to go for: Estee Lauder Pure Colour Envy Sculpting Blush
8. Highlighter and bronzer
Draken and brighten all the right areas. If the light does not do justice you can make it happen with a bronzer and a highlighter. Sunken those cheeks to give the effect of killer cheekbones with the bronzer and highlight your cupid's bow and the tip of your nose for a cute yet flirty look.
Which one to go for: Urban Decay Naked Flushed Palette
Make sure to bookmark this selection for future reference so that you always have the right references ready when you are searching for makeup brands in Indian that have the best products to add to your bridal kit. This list has all the basics covered for you to create any look that you wish to adorn. The key is to start with basic, versatile and multipurpose pieces. Palettes are a good option as they have multiple products in one packaging. For the same reason, tints are also ones to consider, that way you can use one product for your lips and your cheeks. Duos and two-in-ones are a good choice as well like highlighter and bronzer, blush and bronzer and more.
Which one of these makeup brands in India are you going to toss in your bridal makeup kit? Let us know in the comments below!