Tips on How to Zero in on the Perfect Lipstick Shade for Your D-day to Make It Worth the Stares
Every woman has a bunch of lipstick shades in her vanity, some that she wears all the time, some that never get touched. As your wedding approaches, we present a guide that helps you decide the shades that will blend perfectly with your bridal look.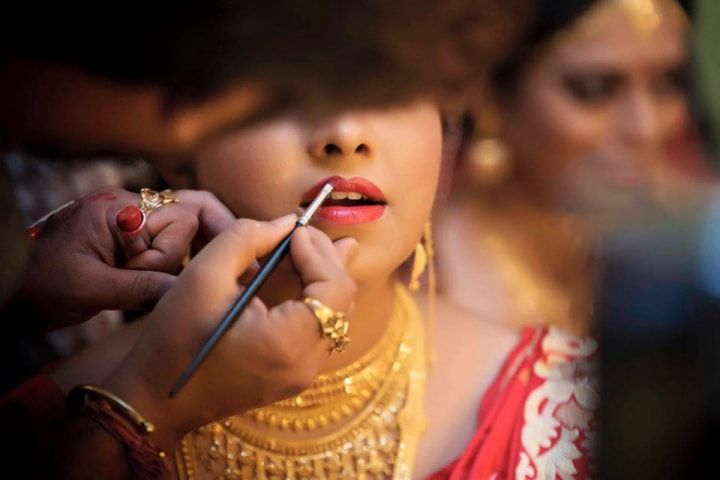 With wedding planning on your mind 24x7, if you've found the dress, and kinda nailed your wedding-day beauty look too, it is time to lock the lipstick shade you're going to use on your big day. As you already know, lipsticks serve as the finishing touch to a beautiful face and for your wedding day, you must ensure that you're making the right decision. Unfortunately, there are so many formulas to choose from, that it adds to the confusion sometimes. It could be difficult to zero in on a favourite unless you are like the classic actress Rekha who made the dark crimson red shade of lipstick evergreen because that is the only shade she always wore. But if otherwise and you have quite many in mind and some more in your shopping wishlist, then you're lucky because we're here to help!
By Skin Tone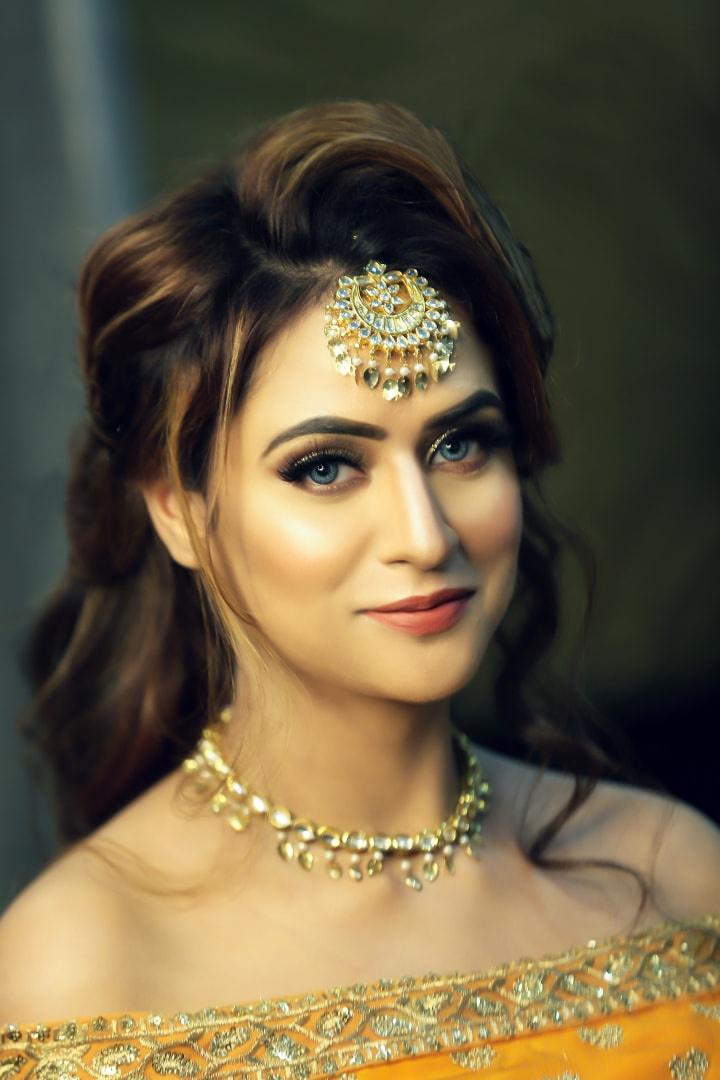 To simplify the process, brides usually choose to stick to the lipstick shades that suit their skin tone. Another important thing that brides do not always consider is the undertone of their skin colour. Everyone's skin has undertones of either yellow or pink. Yellow is warmer, pink is cooler. Knowing your undertone can also help you figure out the lipstick shades that look best on you.
Wheatish Skin Tone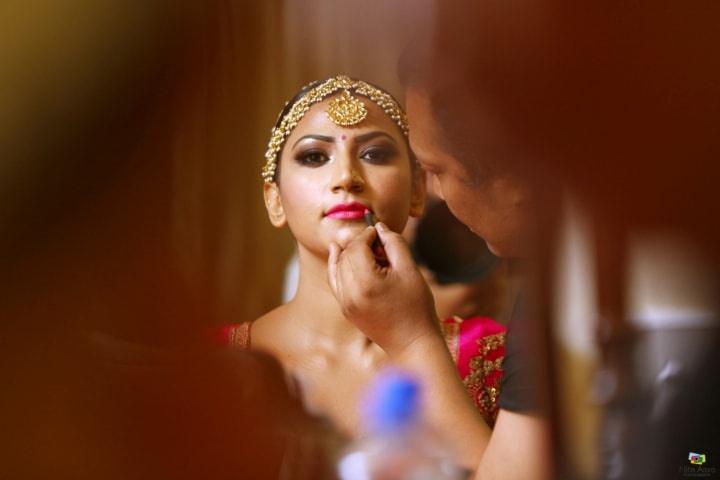 Wheatish skin tone, also known as the Indian skin tone is generally neutral, so it's hard for brides with this skin tone to go wrong. Most of the nude, pink, orange and red shades look great on you. So to determine which shade to go for you must look at what you are wearing to determine your lip shade. For an outfit with warmer colours, brides must stick to warmer, bright lipstick shades. Gossip Gurl Liquid Matte by Huda Beauty which is a matte shade of pink and Mauve It Over by Revlon that has a deep matte mauve shade are both favourites of our wheatish Indian skin tone brides.
Darker Skin Tones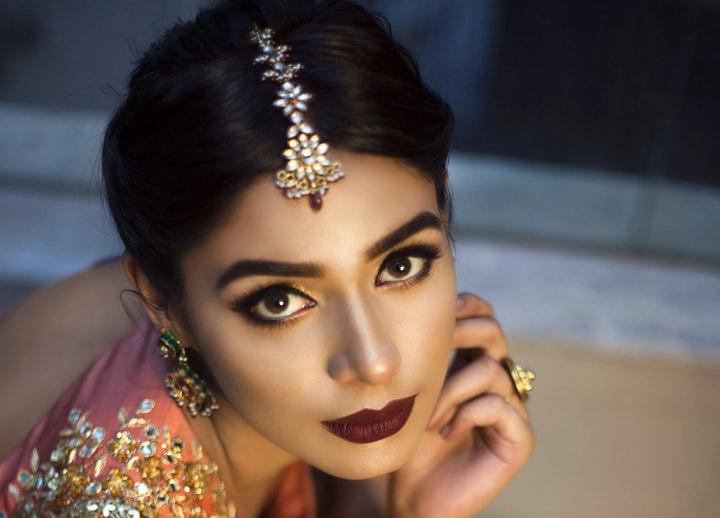 Of course, regardless of a bride's tone and undertone, it's up to them to decide what looks best and most flattering on them. For brides with a darker complexion look fantastic in deep plums, berries and reds. MAC Retro Matte Ruby Woo is the perfect red whereas Trendsetter by Huda Beauty is the perfect berry shade for brides of this skin tone.
Fair Skin Tones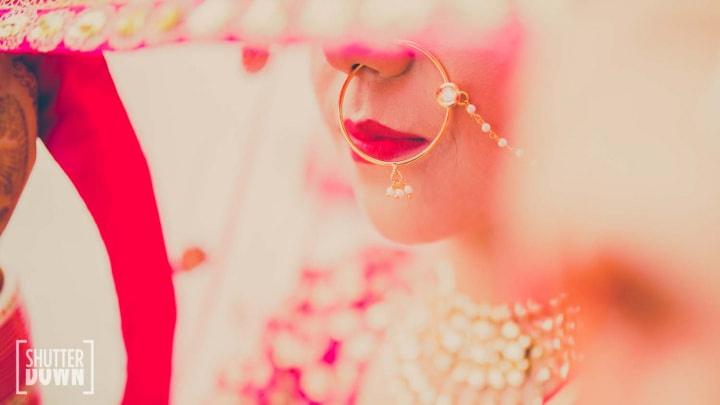 Fair brides usually face the problem of looking washed out if they choose to wear light lipstick shades or ones with too much of a yellow undertone. We'd suggest you play around with bold reds and deep colours as they will really compliment your skin tone. Potent by Estee Lauder is a beautiful blush pink shade that's creamy, semi-matte and hydrating and looks beautiful on the fair brides. Touch of Spice by Maybelline has a masala shade with a plum undertone that every fair bride must consider as an option for their daytime functions.
By Season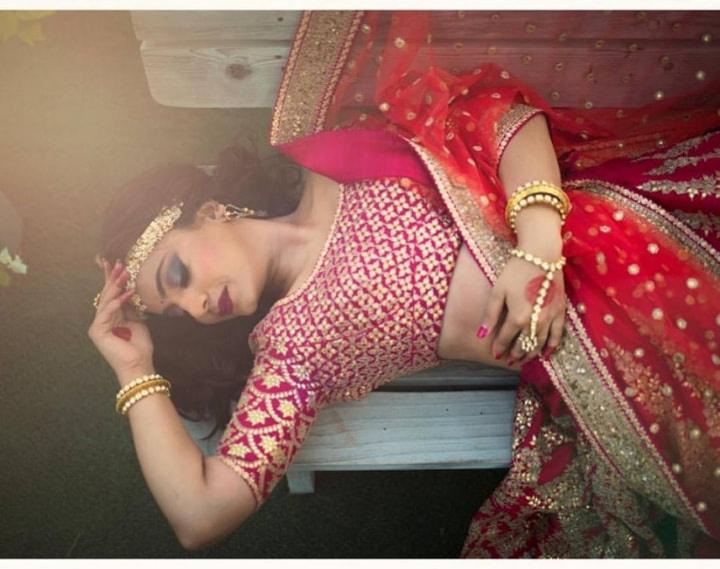 Just like your skin tone and undertone, every season has its own set of rules and regulations. Depending on the season you're getting married in, your choice of clothes and fabrics change, and so do your lipstick shades. Surprised, are you? Well don't panic, it's not as major as you think it is, but the weather does play a role in choosing the look you'd want to adorn.
Summer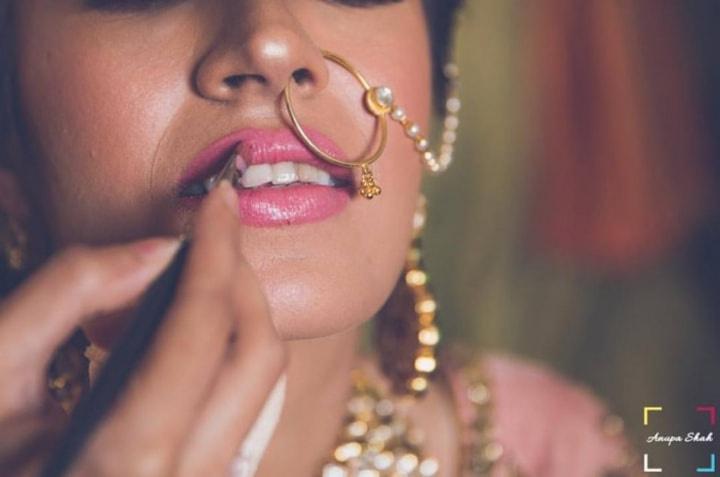 While summer weddings allow you to choose the brightest colours in your outfits, there is also certain spunk in the makeup choices with it. Lipstick shade choices of a summer bride are preferably brighter and usually translucent than fall and winter bridal looks, and bolder than the spring brides. The shade Pink from Bobbi Brown is a medium pink which is perfect to have for summer weddings as it goes well with both Indian as well as the western attires. Even Vegas Volt by MAC is a shade that summer wedding brides can use as it is a bright peach that has a satin finish.
Spring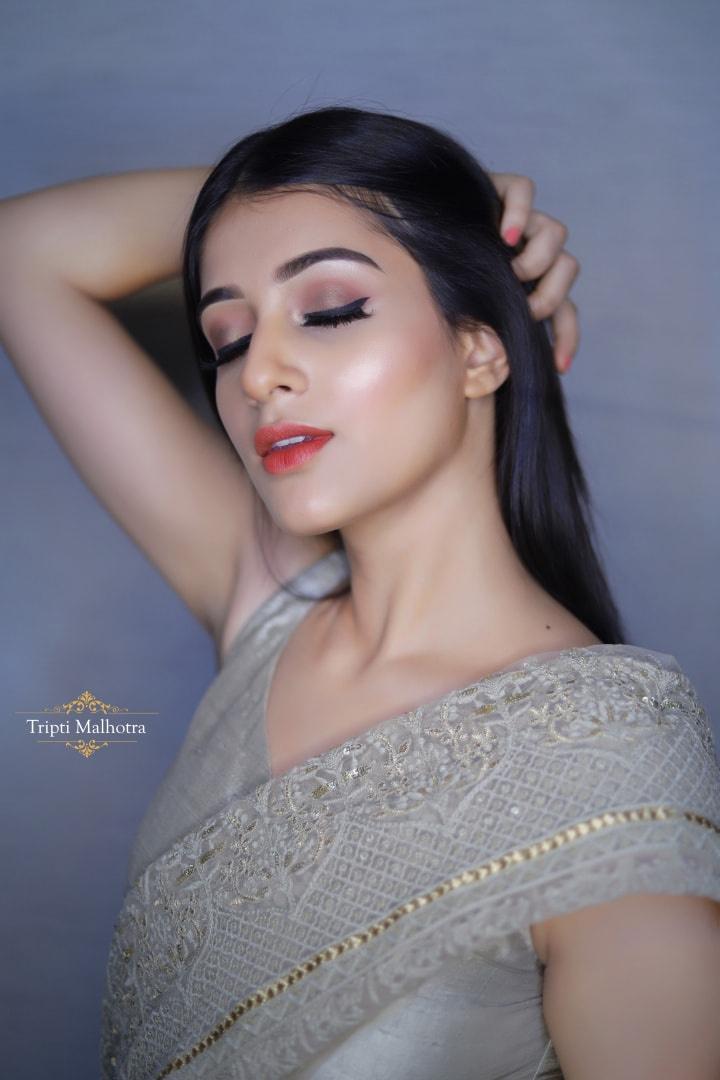 The minute you hear a spring wedding, you imagine brides wearing a lot of pastels and pale but bright tones like pinks, light green, lots of white and off-white as well. Our spring brides are therefore sure to rock lipstick shades in pink and coral. If you're a spring bride you can also give translucent glosses a try. Wrapped Up Lip Crayon by Faces and Dolce Liquid Lipstick by Anastasia Beverly Hills are both coral shades of peach that a Spring bride can absolutely rock.
Winter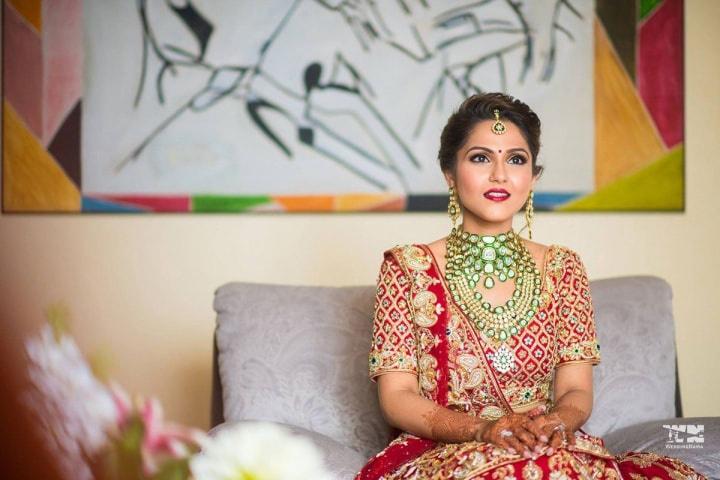 Winter weddings witness a lot of bold gemstone colours in outfits, from black to blue to green to white as well. Winter brides although have innumerable choices are known to rock bold red lips the best. Ruby Woo and Brick-o-la by MAC are both stunning red lipstick shades that are a must for a winter wedding.
Autumn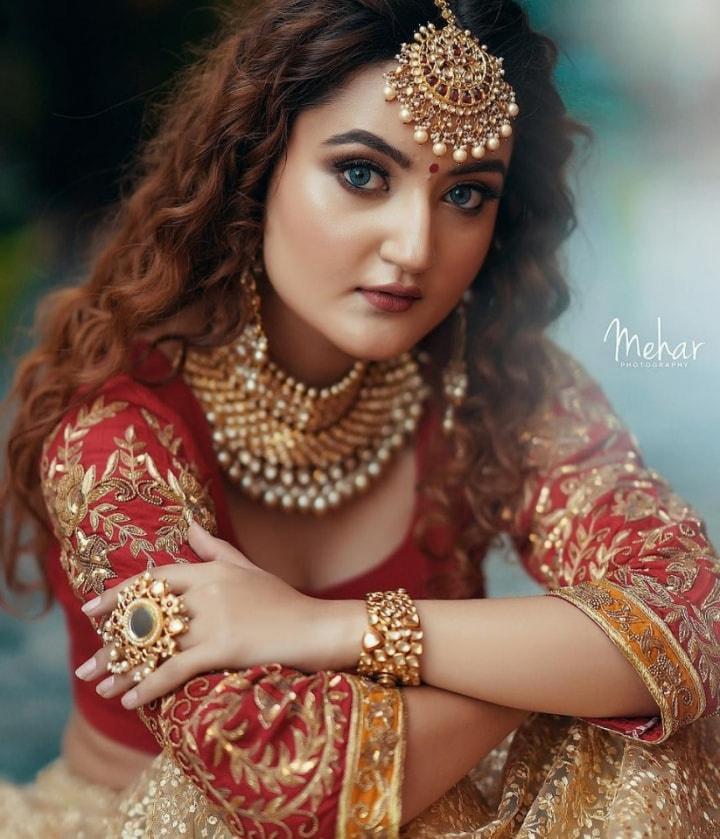 Photo Courtesy: Mehar Photography
The colour palette for autumn weddings includes colours of pumpkin and spice, with a touch of bronzes, browns, and dark reds. For our fall bride, we'd suggest lipstick shades that follow along, with darker tones like golden hues and brown touches. These shades being the current trend, we cannot wait to attend a wedding and check the fall bride out. Maybelline Colorsensational Totally Toffee is a fabulous nude brown shade that works for fall weddings. Even Mocha by MAC and MAC Taupe are both brownish shades that are a must for the autumn brides.
For all the super confused brides out there, we hope this guide to finding the perfect lipstick shade has helped you zero down on yours. Despite everything that is mentioned in this article we'd still like to reiterate it in the end that eventually it is your big day and you must not let too many rules dictate you. Trust your instincts as the key to choosing the perfect lipstick shade is to wear what makes you happy, even if it's a glossy peach lipstick shade for a winter wedding.
Do you obsess over lipstick shades as much as we do? Let us know in comments as to which of the above shades have you tried and which ones are your favourite.