Naturally Yours! A Bride's Beauty Timeline For A Summer Wedding
Have a summer wedding and unsure about your pre-wedding beauty regime? Here's a complete guide to what you need for glowing, flawless skin on your big day.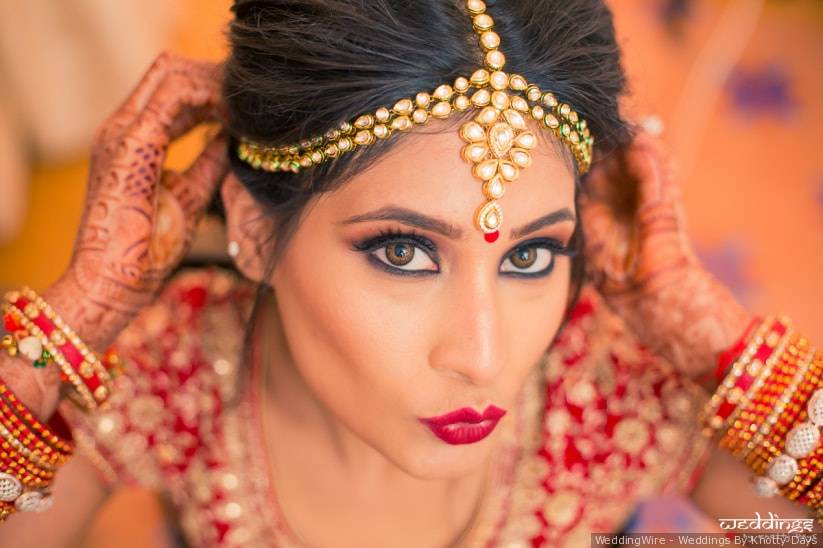 Every bride, just like you, wants to look her best on her wedding day. Of course, the run-up to your wedding day involves a lot of Wedding Planning, shopping and tough decisions like makeup, hairstyles and jewellery. In this frenzy, the bridal beauty regime takes a back seat until the last minute when you wish you had paid more attention.
So, to help you through the frenzy for beautiful, flawless skin we've put together an easy and quick list of bride's beauty regimes you should follow in the months leading up to your wedding.
Why you need a Bridal Beauty Regime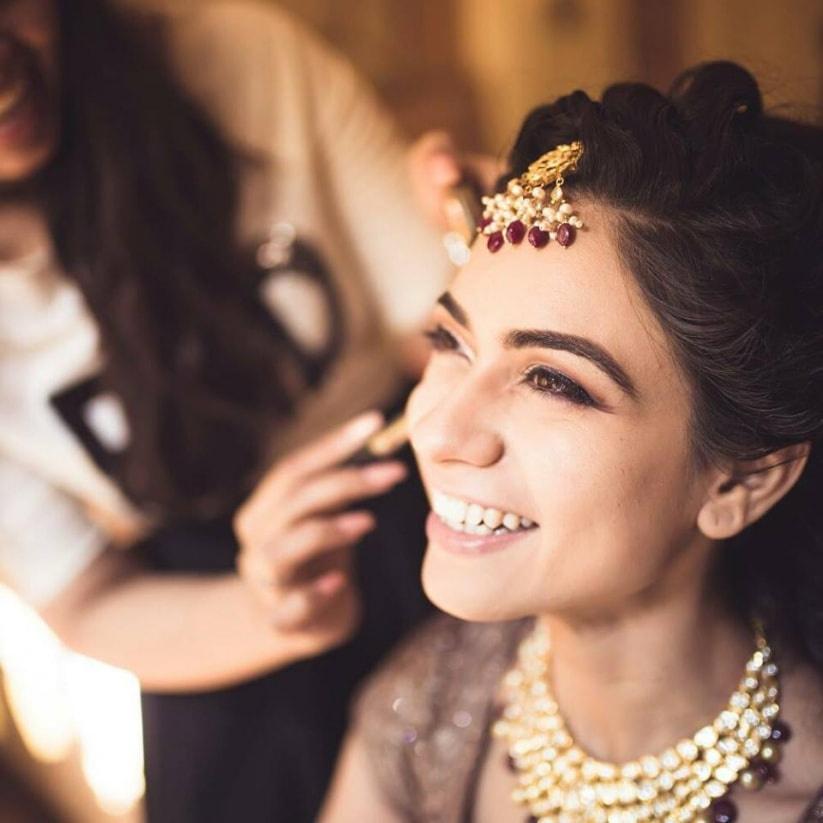 Your wedding is one day when all eyes are on you. On this day you certainly want to look your best for all the photographs that you will cherish for all the years to come. While makeup can enhance your look it is essential to have healthy and fresh skin for your big day. Especially if you've opted for a summer wedding.
For a summer wedding, you need to take the heat, humidity or dry weather into consideration for your bridal beauty regime. Remember, having healthy skin is not a tough task. All you need to do is make a plan and stick to it, you'll be thrilled with the results.
When Should You Begin Planning Your Beauty Treatments: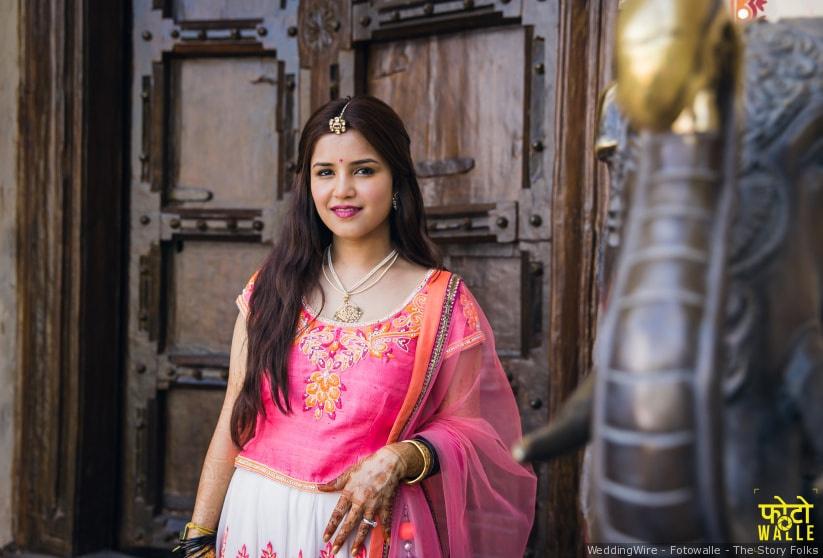 For a summer wedding, you should give yourself at least three to four months of skin and hair care. A change in weather means that your skin needs moisture with more protein and citric acid. So give yourself a couple of months at least.
Why A Focus on a Summer Regime: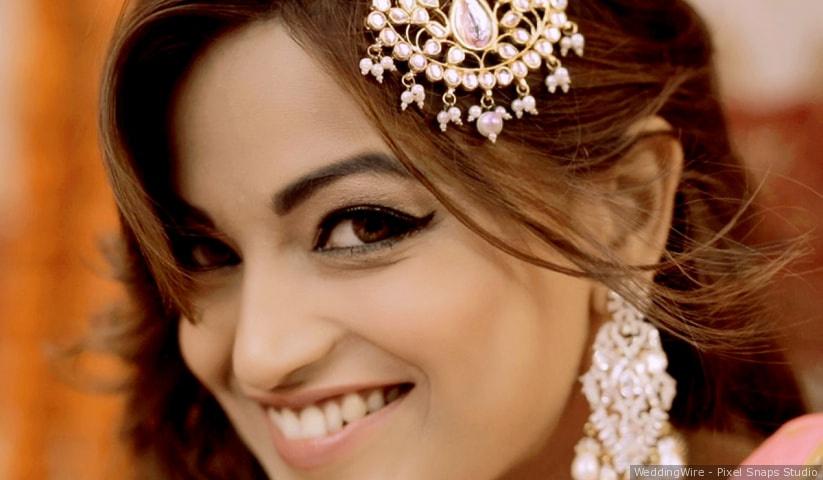 Not everyone reacts well to change in weather. Especially during the summers, as the change in temperature, humidity, stress and hormones can lead to prickly heat, pimples, breakouts, acne, uneven skin tones and rashes.
If you're out shopping or looking at venues the sun can be an irritant for the skin and leave it very dry. While all this might sound very scary there are simple steps that can help you avoid all of these issues.
Bride's Beauty Regime Ingredients: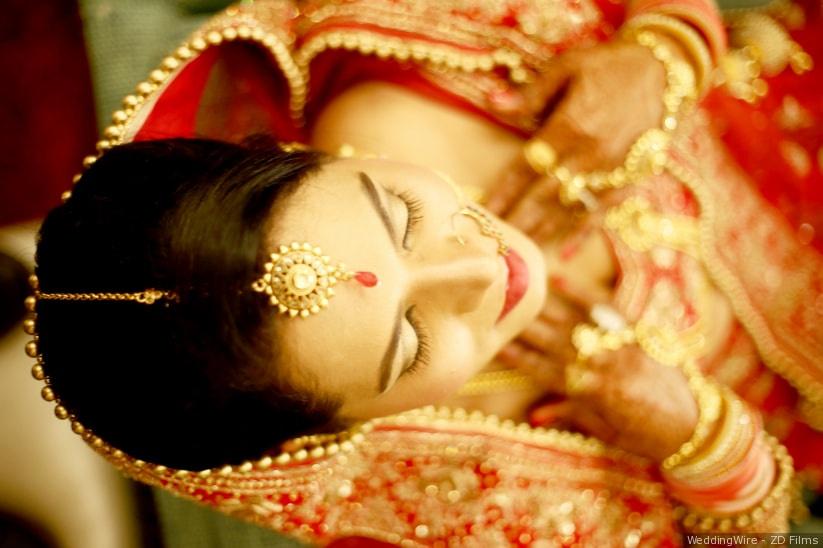 Your beauty regime needs to be a good mix of beauty treatments, natural skin care methods and a healthy diet. Let's break this into these three heads:
1. Eat for Beauty: A Summer Wedding Diet: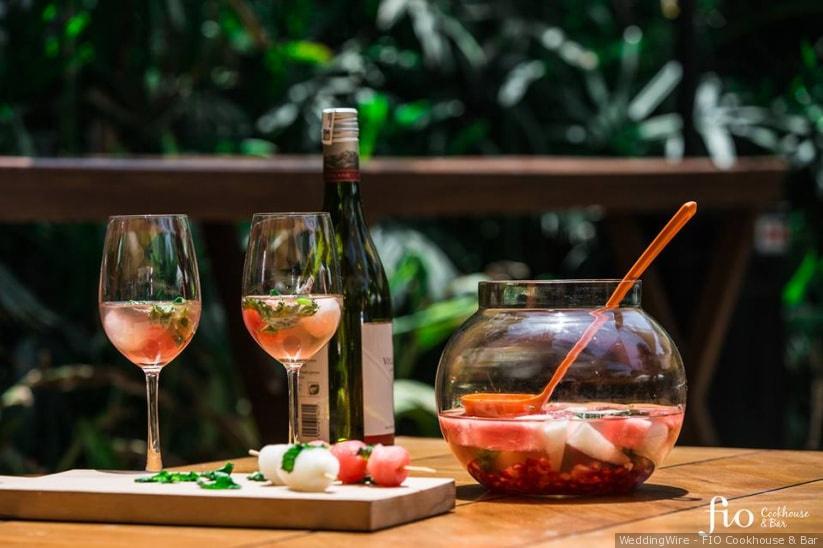 Diet is key for skincare, eating fresh, healthy and nutritious food makes your body not only healthy from the inside but also has lasting benefits for your skin.
A. Eating for your Summer Wedding:
When you feel like snacking go for seasonal fruits like muskmelon, watermelon or grapes. Eat a lot of proteins like dal and chicken, as proteins help repair skin.
Needless to say, you should avoid fried or oily food, fried foods increase the body temperature and end up being harmful to your skin. Try to eat a light dinner like a salad with fruits, chana and boiled green vegetables this helps your body to wind down at the end of the day since it has to spend less energy on breaking down complex heavy foods.
B. Drink it up!
Since you're planning for a summer wedding, include a lot of curd and curd based foods like lassi and buttermilk in your daily diet. Drink lots of water so that you are not dehydrated and drink at least two glasses of Nimbu Paani. Lemon has citric acid, which helps maintain the PH balance in your system as well as on your skin.
2. Natural Skincare methods: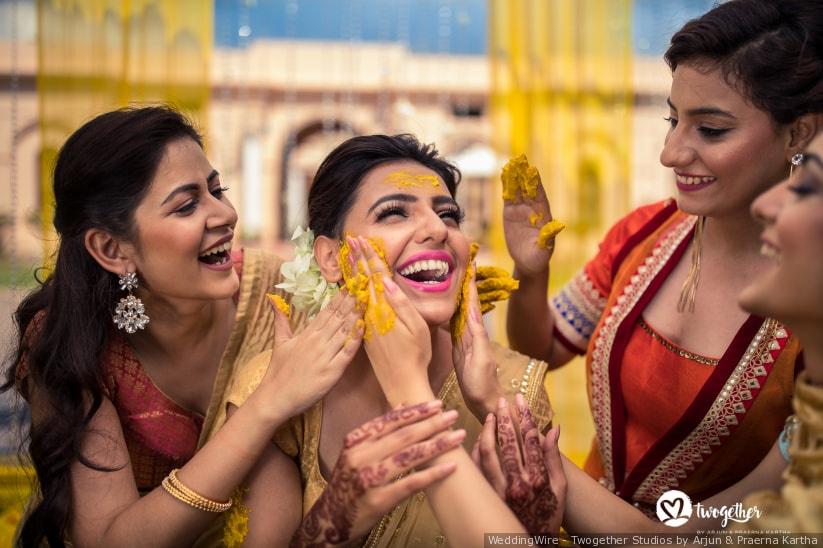 For your natural beauty regime, you can use a simple face pack made from curd, raw tomatoes, lime and some turmeric. All of these elements together will moisturise your skin, cool it down and remove the tan. You should also use a body and face scrub made from grinding dal and mixing it with some milk. Apply this paste on your body and leave it on for fifteen minutes, then scrub it off with water.
3. Expert Beauty Treatments: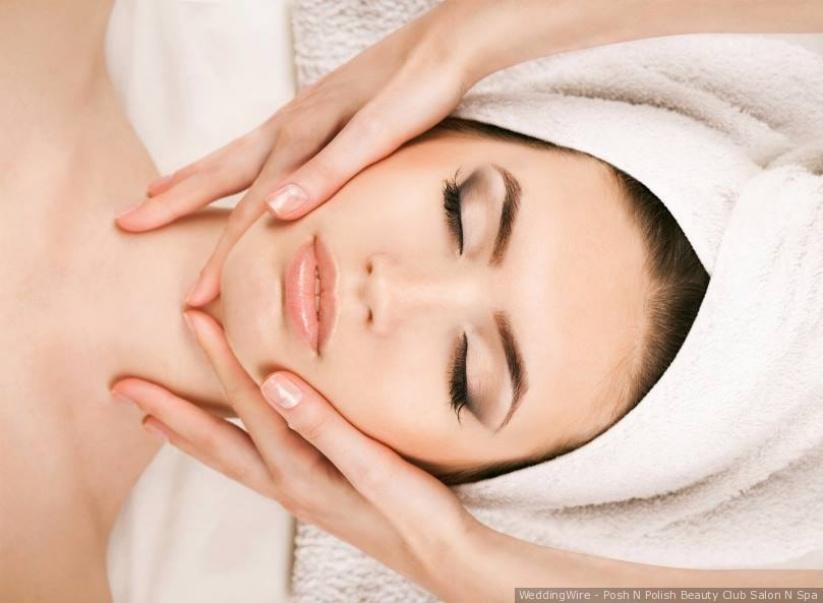 There are also some necessary beauty treatments like hair spas, facials, manicures and pedicures that do wonders. You should also get a body massage a few times so that it relaxes your body and allows all of the beauty regimes to do their job.
4. The Expert Tip - Exercise: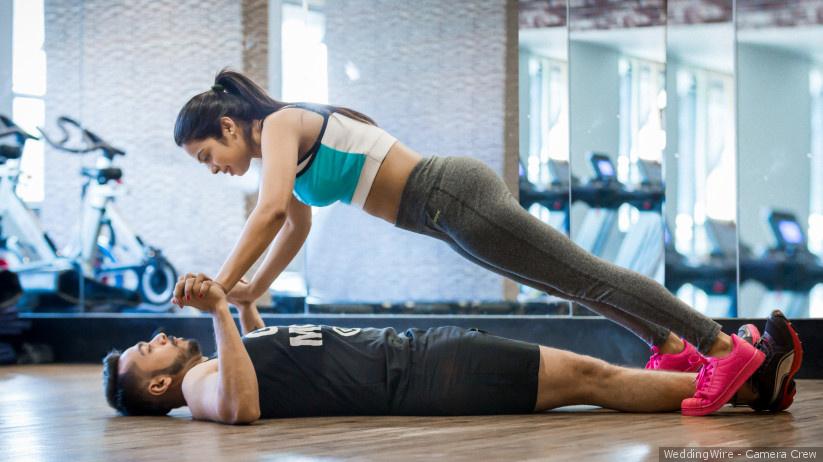 To improve your beauty results, you also need to add regular exercise to your routine. You can walk for an hour a day, do floor exercises for thirty minutes a day or do an hour of yoga. If you like sports then swimming is the best and most relaxing exercise in the summer.
The Bride's Beauty Timeline: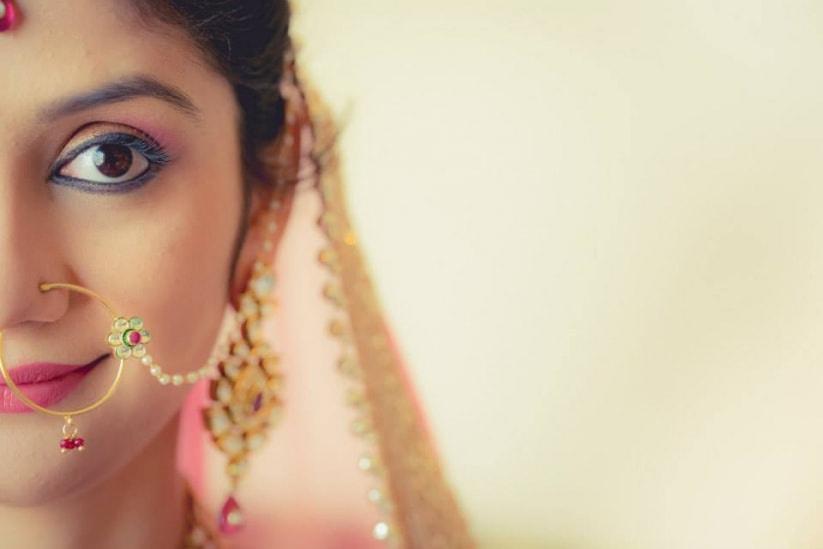 To help you follow this regime more effectively we've made a timeline for you that you can follow and stay on top of your bridal beauty regime. This timeline will help you go through all the necessary steps that are essential for healthy skin and hair on your wedding day. We have made a weekly timeline and kept it simple so that it isn't overwhelming and is still effective.
Week 1:
Monday: Exercise, curd based face pack
Wednesday: Exercise, Hair spa
Friday: Exercise, dal based body scrub
Week 2:
Monday: Exercise, facial
Wednesday: Exercise, dal based body scrub
Friday: Exercise, curd based face pack
Week 3:
Monday: Exercise, body massage
Wednesday: Exercise, manicure and pedicure
Friday: Exercise, Multani Mitti face pack
Week 4:
Monday: Exercise, body scrub
Wednesday: Exercise, curd based face pack
Friday: Exercise, face pack
You can follow this timeline until your wedding week and the results will leave you gushing. And near the D-Day, go through this Wedding Beauty Checklist.
There is no shortcut to healthy and beautiful skin. But, it isn't tough to achieve. Just make sure you follow a good diet, exercise enough and stay away from direct sunlight as much as possible. Remember to wash, tone and moisturise your face every night so that your skin has all that it needs while it rests just like you. You could end up shining through without the aid of makeup, like Avantika Singh, the bride who wore no makeup.
And in the meantime, select your makeup and salon services accordingly for your bridal beauty treatments.