Meet the Bride Who Didn't Wear Makeup on Her Wedding
Avantika Singh planned her wedding by her own rules and turned out to be the most unconventional bride we've seen in a long time.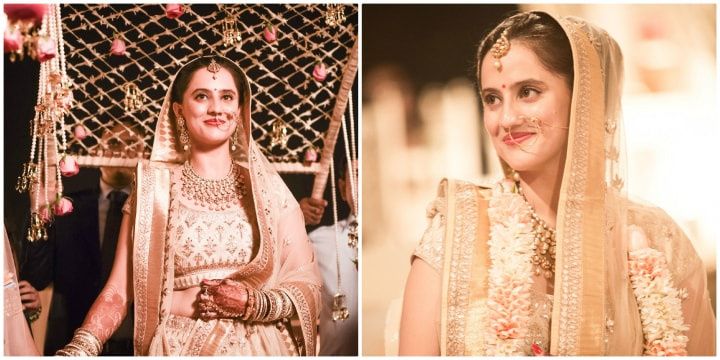 Every bride has a vision for her wedding day look. We're all for inspiration and ensure every bride has enough bridal fashion ideas at her disposal. But the ones who truly stand out are brides who dare to go against the norms and create a unique look for themselves. Like Delhi-based bride, Avantika.
As a WeddingWire bride, Avantika knew exactly what she wanted for her wedding and was involved in the planning process from the word go. She told us, "I started work on my wedding seven months prior to the D-day. I wanted to cherish my time as a bride-to-be with my close ones, relax and look my best for the functions. I did not want to look worn out, so I set deadlines and finished all my work a month before my wedding."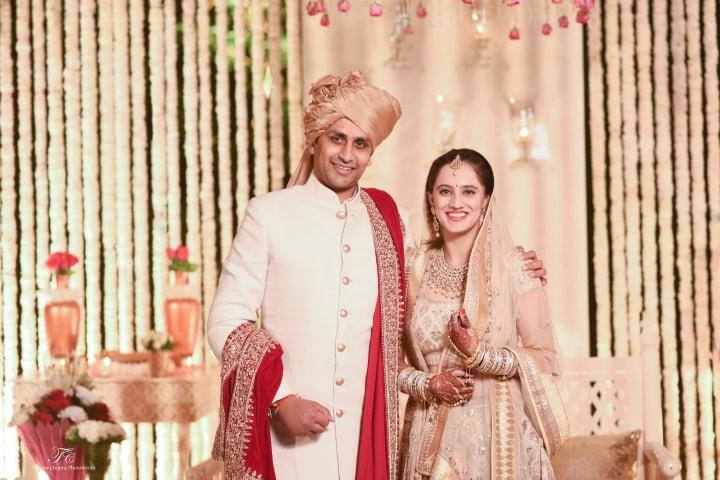 Thanks to this no-stress planning process, Avantika was left with sufficient time to take care of her skin and achieve that perfect bridal glow, without any makeup! "I have never worn makeup in my life and I wanted to ensure the same for my wedding because I didn't want to look like someone else on the most important day of my life. My reasons are simple, I just don't get the idea of layering your face with harmful chemicals."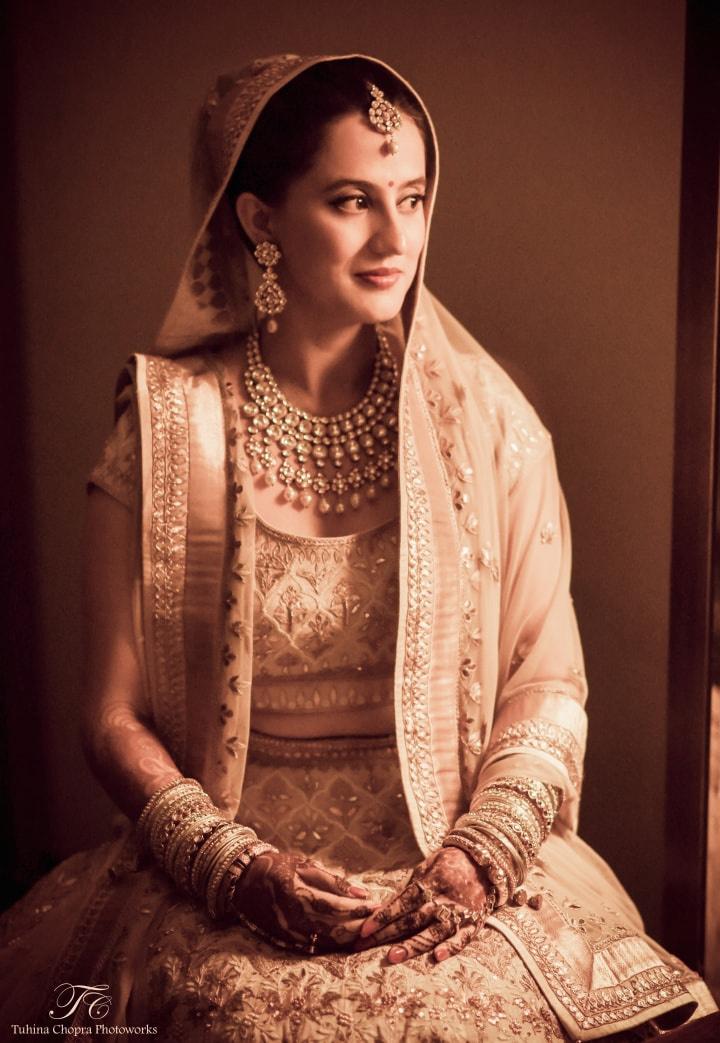 While Avantika's family was supportive of her wedding choices, she did hear from her wedding photographer to rethink this decision but she stayed put. "My photographer, the very talented Tuhina Chopra, tried to convince me to wear makeup, but I was sure of what I wanted. I respect other brides and their choice to opt for professional makeup artists but it was just not me. My friend applied my eye-liner and lip gloss and in just 20 minutes, I was ready to walk the aisle."
Avantika did invest in a good skincare regime, which she followed to the T. "All through my life, I've opted to invest in a good skincare regime instead of makeup. I select my skincare products carefully and religiously follow a routine. That along with taking care of what I eat, which as any bride would agree, is the most important contribution towards healthy and glowing skin. The only addition to my skin-care routine before my wedding was night masks containing retinol."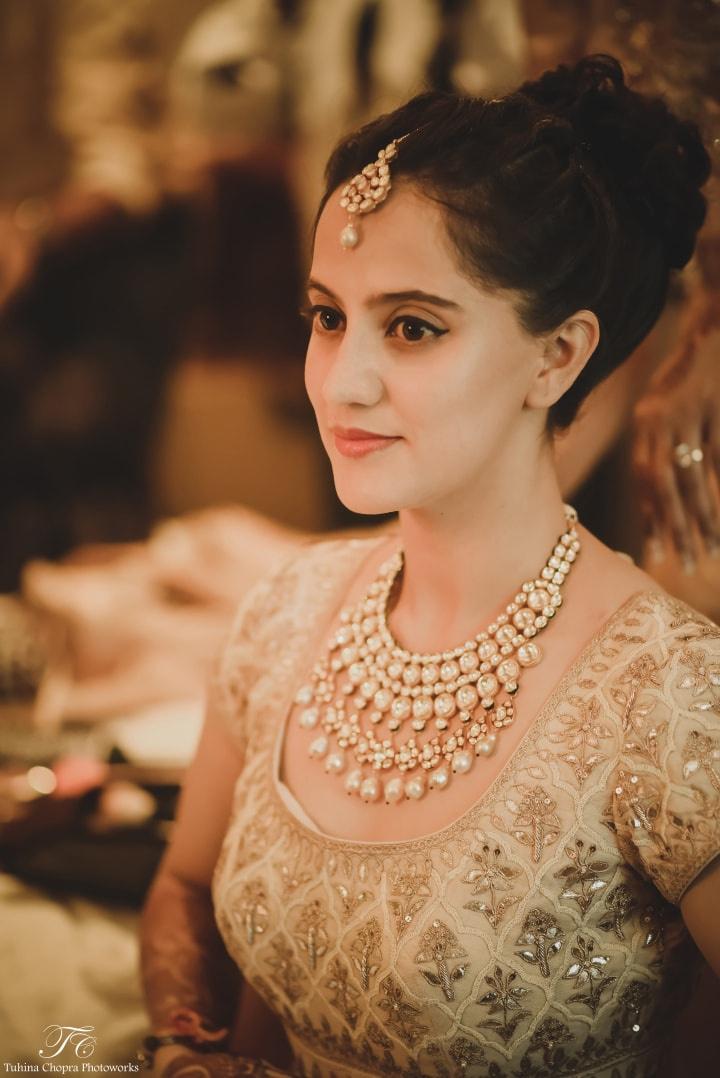 And the hard work paid off. Even though Avantika wore a risky colour like ivory, she looked gorgeous! The Anita Dongre outfit got the attention it deserved and Avantika got a no-regret wedding. Looking back, she says, "When I look at the pictures now, I am so glad that I decided to plan my wedding myself. Everybody appreciated my personal touch to the events and gifts and I was thrilled to be a no-makeup bride!"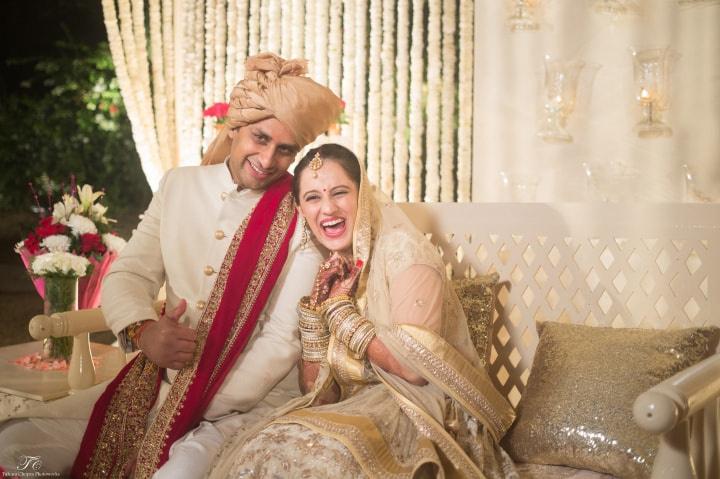 We love how this real bride had the confidence to go all natural. Tell us about the kind of makeup you got for your wedding through comments.