How to Shop for Wedding Jewellery in the Time of Corona?
The A-Z of shopping jewellery for your intimate wedding ceremonies in the time of social distancing. Embrace the new normal of digital shopping with inputs from the experts.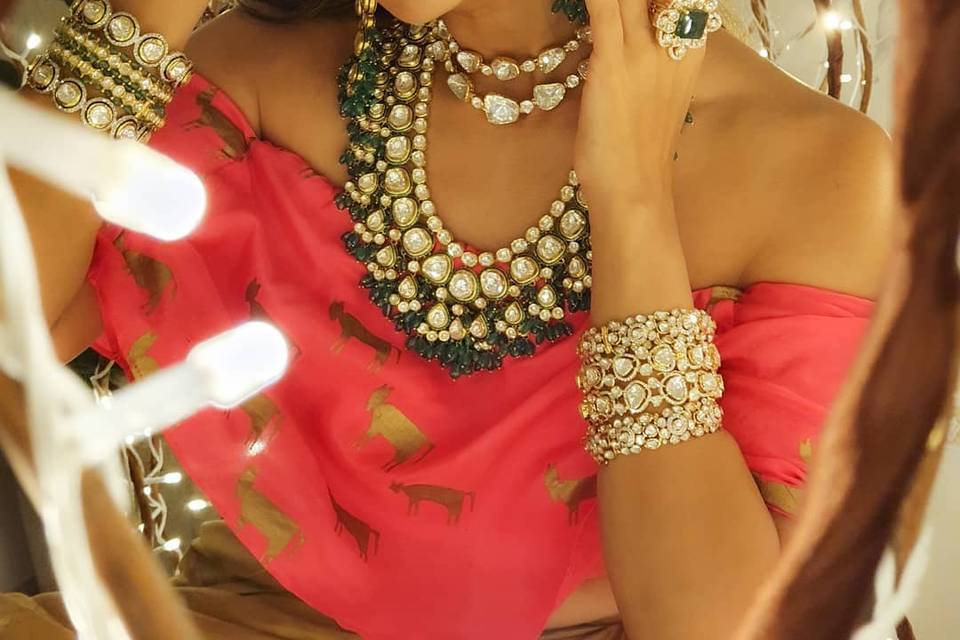 Image Courtesy: House of Misu for Anmol Jewellers
Couples from the length and breadth of India are now planning intimate wedding ceremonies in their pandemic hit, unrushed cities. The roaring wave of Corona might have washed down the economy and the standard definition of 'socialising' for humans, but love finds a way to stay afloat and how! As couples continue to plan beautiful intimate ceremonies and micro-wedding celebrations, we spoke to three leading jewellery brands to understand the current scope of bridal jewellery shopping in India. Here's what we learned:
Here's how to shop for Wedding Jewellery right now!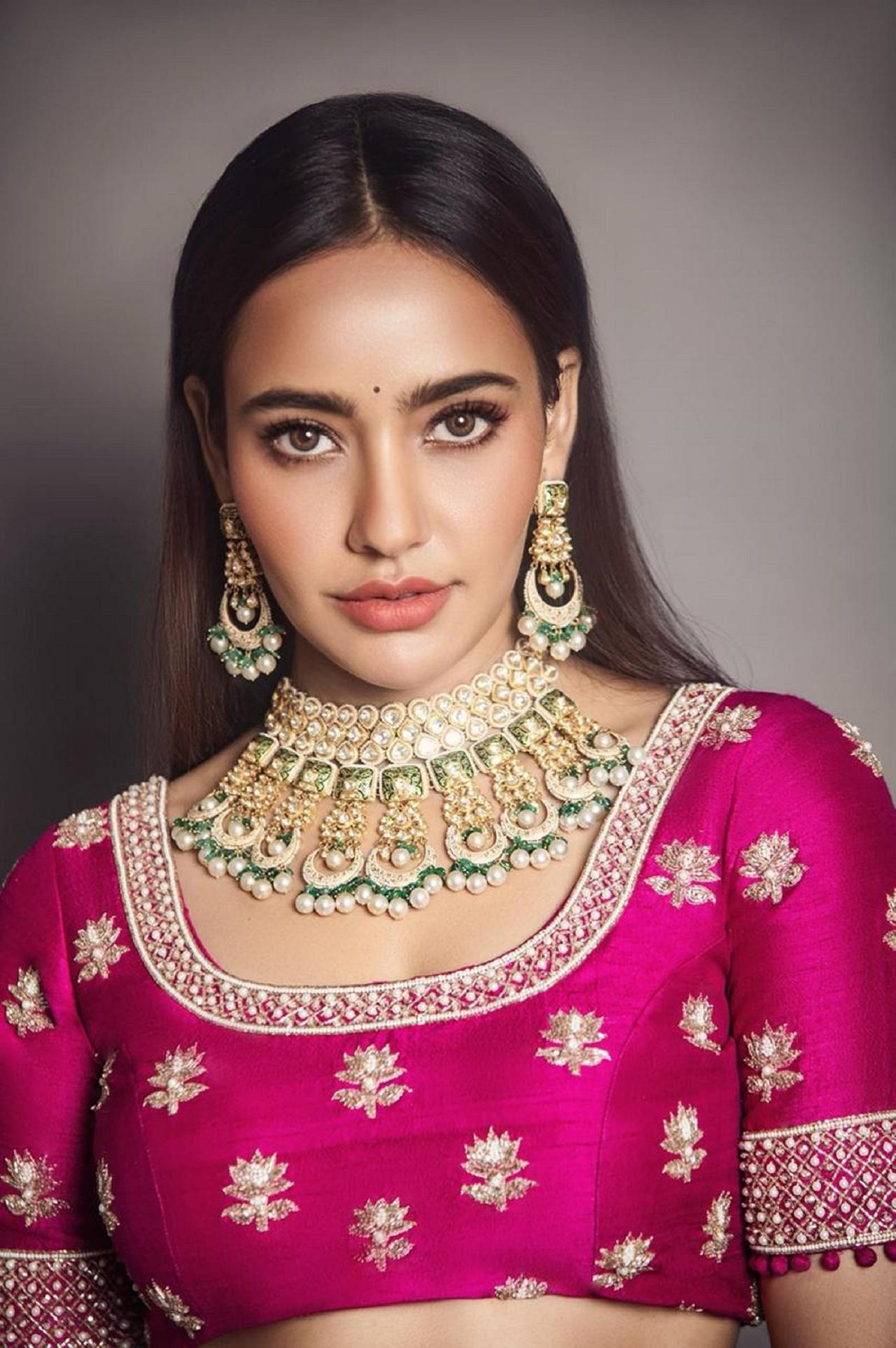 For couples and families who are strong believers of 'experiencing the touch and feel' of jewellery designs before they invest their hard earned money, these are unprecedented times! Does that mean that brides will suddenly 'only' depend on heirloom jewellery for their wedding trousseau? Highlighting the shift in demand that the jewellery industry has observed, Vandana Jagwani - Creative director for Mahesh Notandass & Founder of Vandals, shares, "The shift in demand is multidimensional this year. As the overall consumption of the economy is low, there are lots of other expenditures that people have saved on. Moreover, jewellery has proved to be a very stable investment in these times so even if spending is not seen as an immediate sentiment, the outlook of people has become more positive."
The experts share some tips and tricks on navigating wedding shopping for jewellery during these social distancing times.
Select Designs Online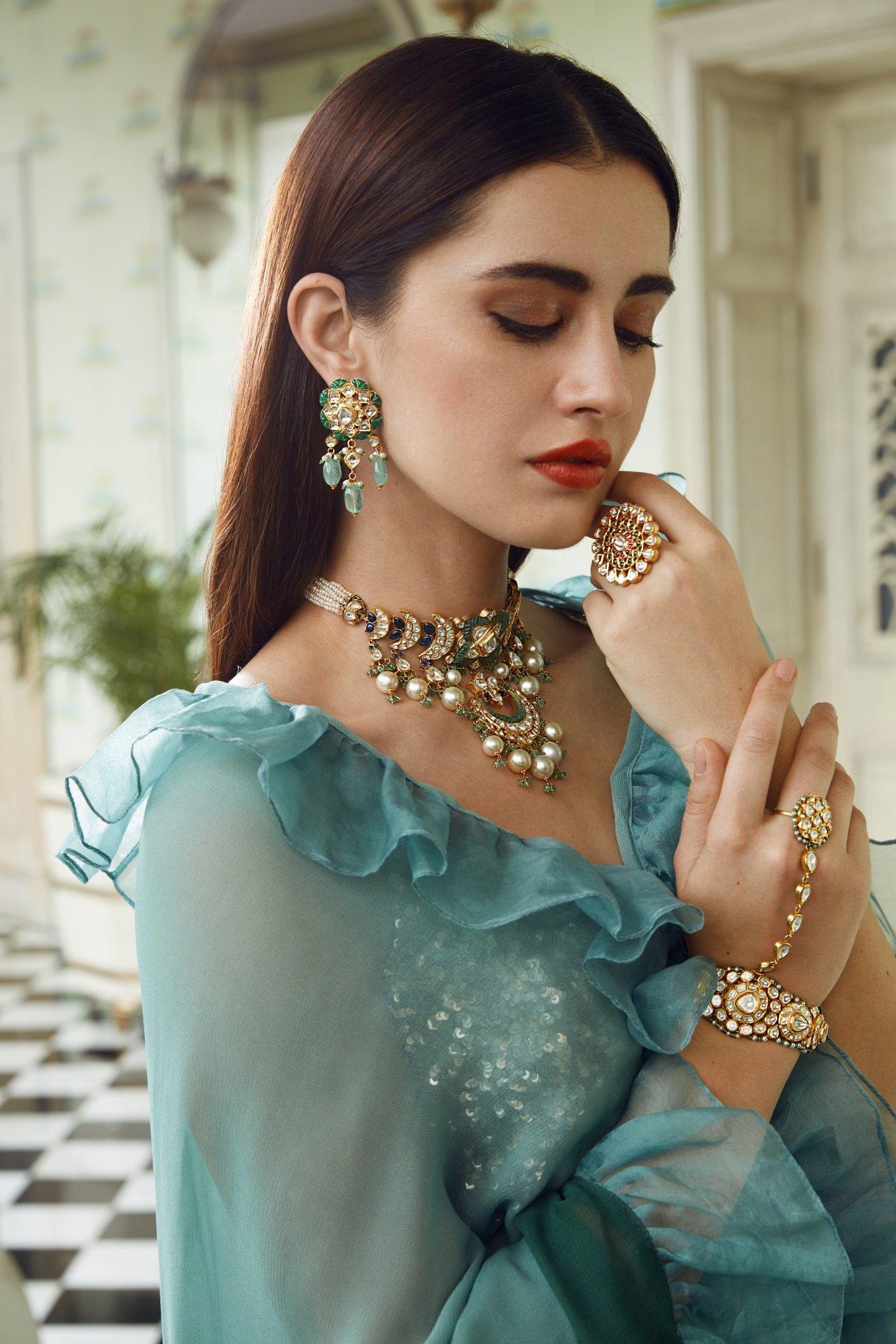 Image Courtesy: Raniwala 1881
Ishu Datwani, Founder of Anmol Jewellers shares some interesting solutions for jewellery designers and brides-to-be. "As surprising as it might sound, people are considering shopping jewellery online. I used to share the notion, that jewellery shopping is all about the touch and feel, but we have also received orders from abroad. One of my clients who is based out of London, saw the jewellery images online and confirmed the order. Times are changing and the preferences of our customers are also seeing a shift due to the current times."
Abhishek Raniwala, Co-Founder, Raniwala 1881, shares, "There is no doubt that in-store experience is the best but as times have changed, digital buying is now going to be the order of the day and we have to adapt to the new normal. Millennials are very active on digital platforms so it has somehow benefitted us during the lockdown as well. We have accepted that the need of the hour is to promote virtual shopping and increase the reach on digital platforms so we are being more digitally inclined now. We are also focusing on virtual marketing tools to make wedding jewellery shopping easy and more enjoyable."
Instagram plays Lookbook to Jewellery Shopping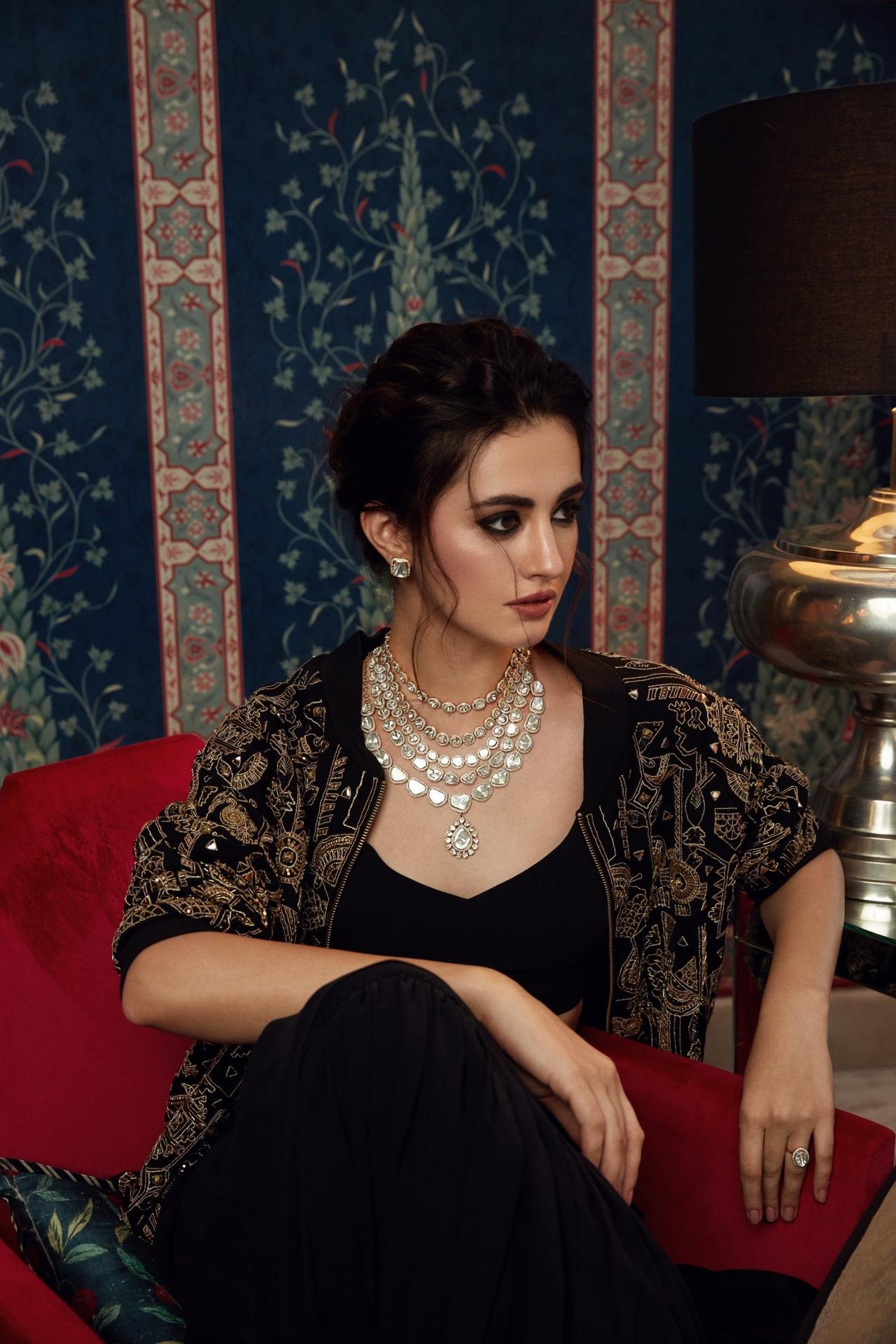 Image Courtesy: Raniwala 1881
Raniwala points out the growing importance of Instagram during these times. "Jewellery boutiques are shut but social distancing has led to an upsurge in digital shopping. So the orders that we are getting are through Instagram. Virtual shopping has emerged as a boom for wedding shopping right now. The experience of virtual video shopping is fascinating too and makes the procedure of jewellery selection and jewellery selling easier."
Virtual & Private Appointments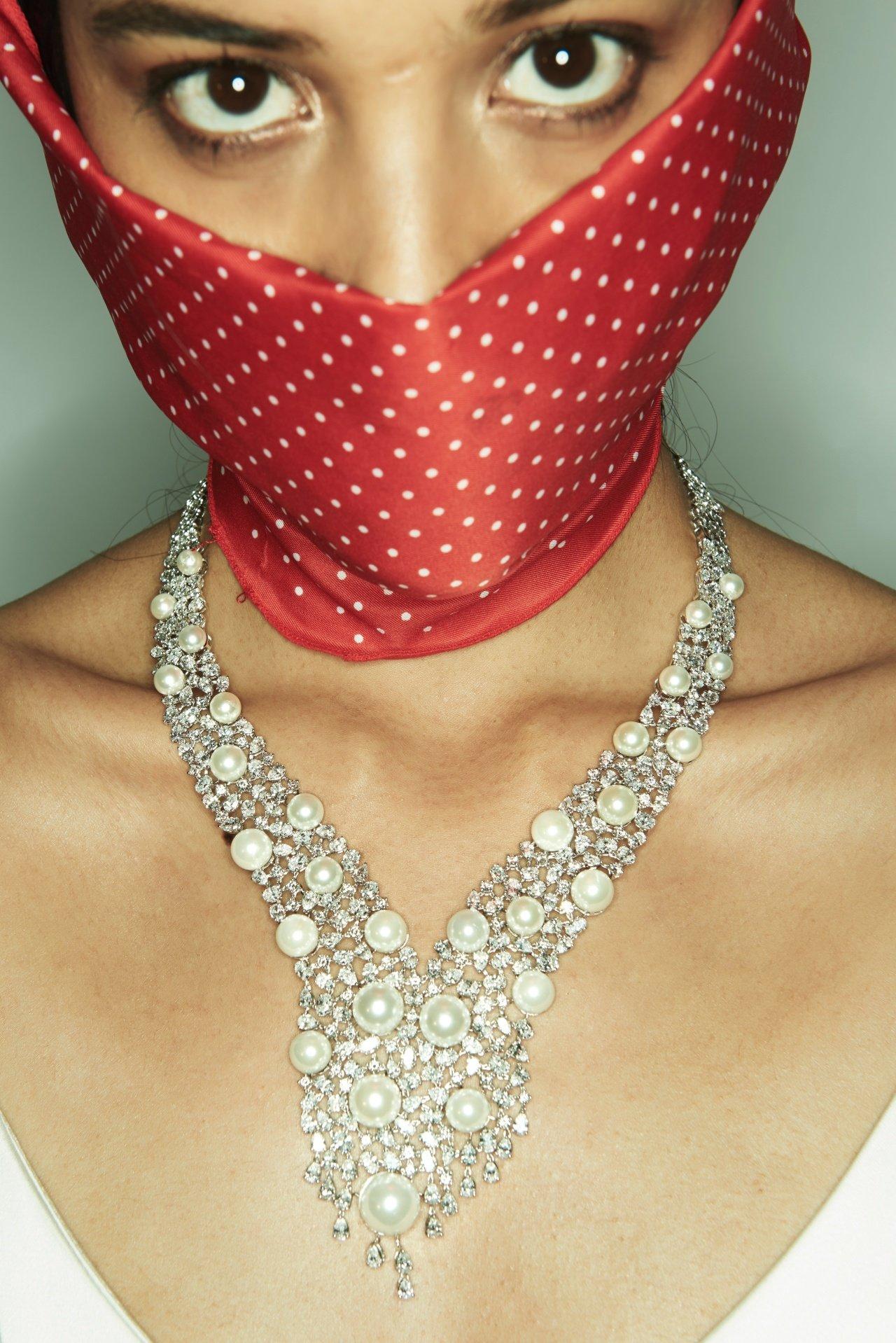 Image Courtesy: Vandals
When E-commerce was rapidly growing in the past few years, unique and creative collections from around the world could be brought to your doorstep. The role of the internet in our lives has been growing ever since, but when the gates of malls and boutique stores were shut and most companies operated with their manpower working from home in isolation, people had little hope on how industries would operate during these times. Virtual appointments and meetings broadened the horizons for many. From business discussions to bridal shopping, it's truly a new era. Jagwani emphasises on the same and shares, "To encourage social distancing, we are strongly advising virtual appointments. We are encouraging our clients to opt for virtual appointments prior to booking private appointments at the store. Jewellery shopping is not just indulgent but also an emotional experience and so the moment in store cannot be preceded. Moreover, being an expensive product, people prefer to feel touch and understand the jewellery." To focus on safety, clients can book virtual appointments to explore the collection first and then plan a private consultation and visit to the store, only to experience the jewellery and make the final purchase.
Organise At-Home Visits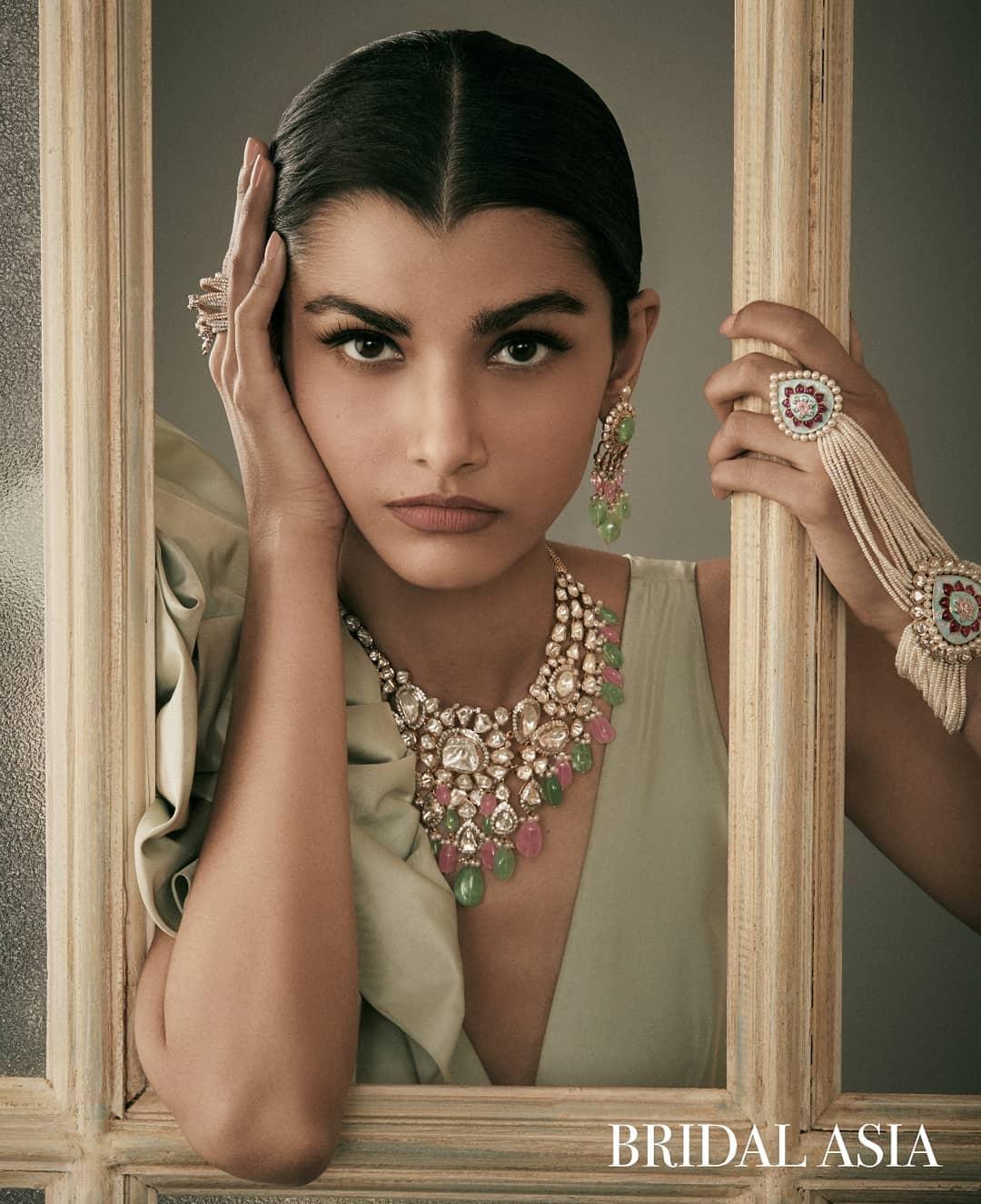 Image Courtesy: Anmol Jewellers for Bridal Asia
With customers at the heart of their operations, jewellery designers are also arranging for home visits to the client's house. Datwani shares, "As far as serious purchases are concerned, people are cautiously guarded. Although we are opening our store three times a week, the footfall is low right now. Once the client shortlists a few designs on WhatsApp or via mail, we are taking the designs to them, at their house to aid their shopping experience." He further suggests disinfecting the jewellery designs and ensuring that proper sanitation measures are followed by every individual during the visit to prevent contamination.
Top of Mind Sanitation Strategies at the Store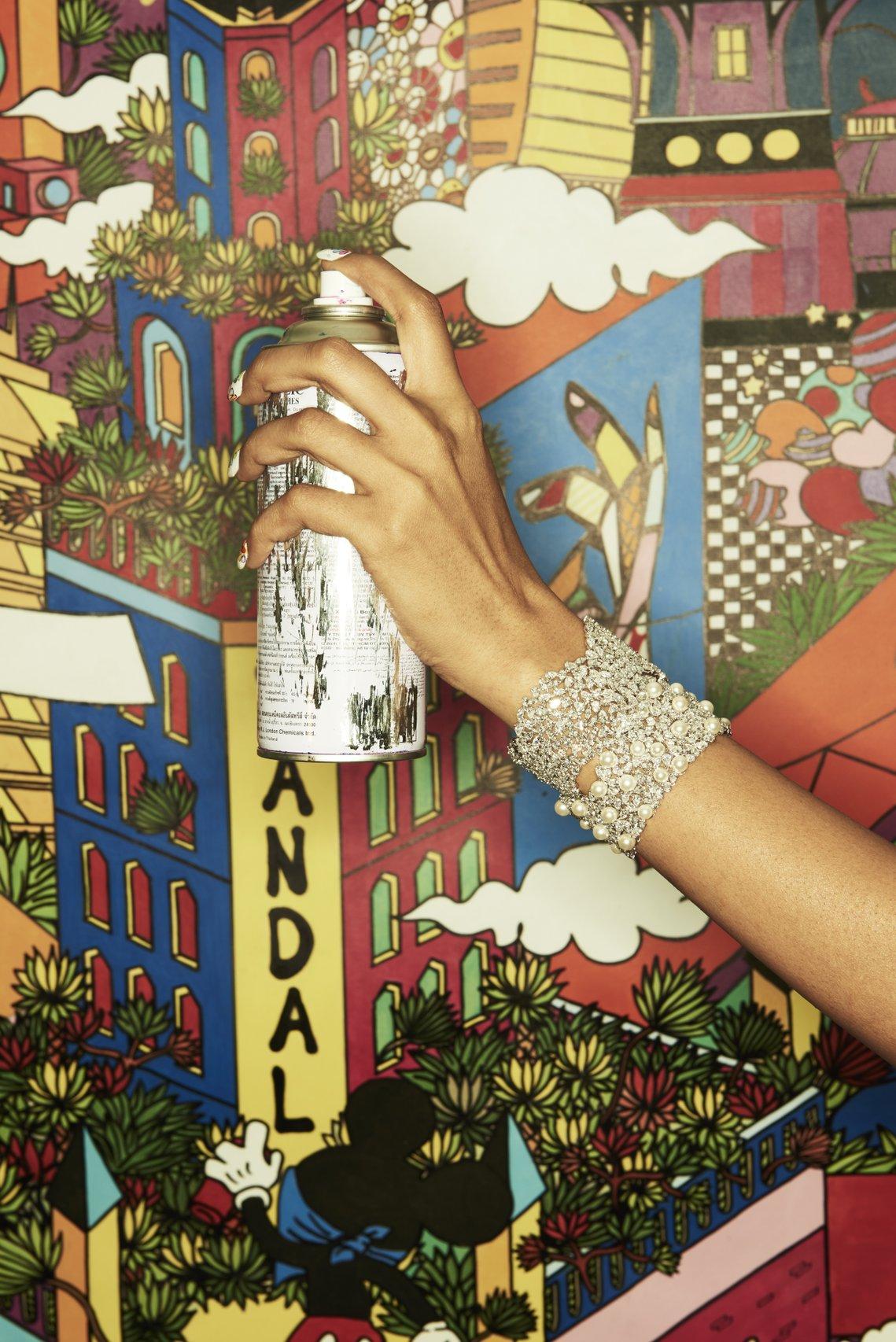 Image Courtesy: Vandals
To ensure the safety of clients as well as employees at the store, jewellery designers are taking some strict measures. Raniwala shares, "We have reopened our store and have taken all the necessary precautions by training the staff on mobilising materials such as disposable gloves, sanitisers, masks for customers and staff. We have also sourced Covid-19 scanners at the store. Only half the staff strength is deployed to ensure distancing."
Regardless of the impact of the pandemic, these jewellery designers throw the spotlight on all the silver linings that the industry can focus on building right now. Datwani also points out, "In the beginning, we feared that people might want to exchange jewellery or loan them to tackle this tall order, but that's not the case. Jewellery sales are not only based on money but are also based on sentiments. As weddings are being downsized to smaller ceremonies for 50 guests, people might consider investing their savings on jewellery now, because jewellery is an asset forever and can also become a family's treasured heirloom."
Planning an intimate wedding? Browse through our list of top bridal jewellery designers, check their albums of latest collection and book virtual appointments to buy your favourite jewellery design.